The amount of different cocktails that you can make is pretty much endless, but perhaps the most famous example of a cocktail is the classic martini. Much of that fame comes from the way that martinis are mentioned in novels and in films – particularly when it comes to James Bond or many of the classics.
At the same time, martinis tend to be popular because it is a simple cocktail. Essentially, a martini involves two ingredients, gin and vermouth.
The ratio of these two spirts will vary considerably, but a classic martini is often viewed to have a 2:1 ratio of gin to vermouth or a 4:1 ratio, depending on who you ask. These are stirred with ice (and sometimes bitters) and then strained into a cocktail glass.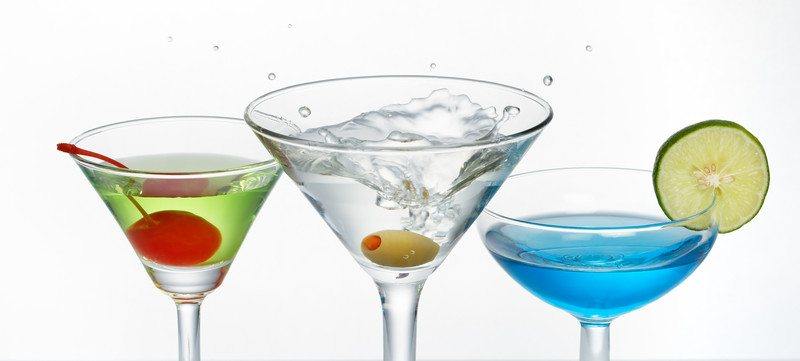 Over time, an olive has become the traditional garnish for a martini although a lemon peel twist is also common. Even if you just stick to classic martini, the flavor can vary depending on the specific gin that is used. This is because gin is made using botanical ingredients and these vary from one brand to the next.
Nevertheless, martinis manage to be incredibly versatile – although there are extensive debates about the 'correct' way to make a martini.
For example, the traditional martini might be a gin martini, but you can also order a vodka martini. A vodka martini is often a good choice if you find the herby nature of gin too strong. However, many traditionalists argue that a martini should only ever be made with gin.
The wetness or dryness of a martini refers to the ratio of gin to vermouth, as well as the type of vermouth used. Typically, a dry martini will have a low ratio of vermouth to gin, such as 1:6 or 1:5.
In contrast, a wet martini will have a higher ratio of vermouth to gin, such as a 1:3 ratio. You can also have a perfect martini. This variation is a little bit different. You pick your preferred ratio of gin to vermouth, but this time you use half dry vermouth and half sweet vermouth. This approach helps to create more flavor.
There is actually a whole collection of different names and variations connected to the ratio of gin and vermouth. For example, a reverse martini has more vermouth than gin, while a 50-50 martini has a 1:1 ratio of gin to vermouth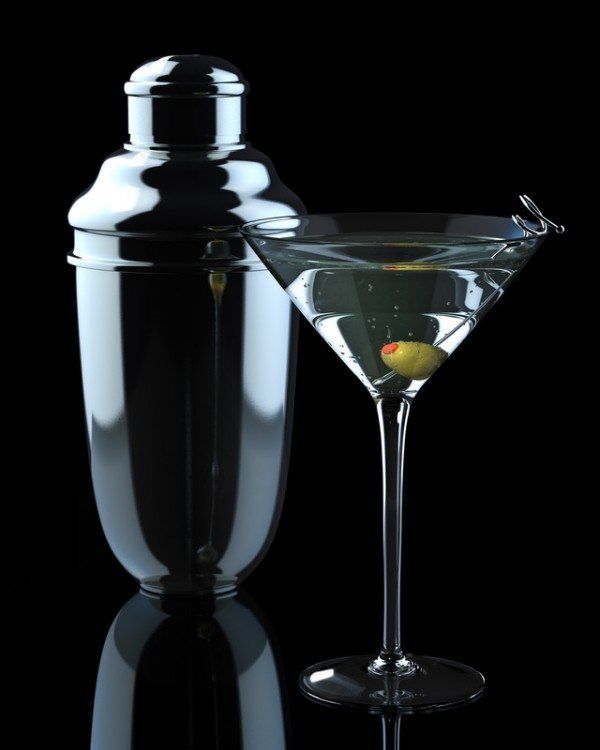 With martinis, a huge area of debate is whether the drink should be shaken or stirred. Many traditional martini drinkers argue that you should only ever stir the drink and blame the Bond books and movies for making the shaken version so popular.
The biggest impact of shaking or stirring the drink is the texture. If you shake a martini, then it gets cold much faster and also tends to have more bubbles, producing an effervescent quality. The drink will often be cloudy as well. In contrast, if you stir a martini, the traditional texture of the spirits isn't disturbed and the martini tends to end up clear.
Tradition says that a stirred martini is best, while a shaken one should never be made. However, a shaken martini is still appealing to many people and it comes down to the choice of the drinker and what you prefer.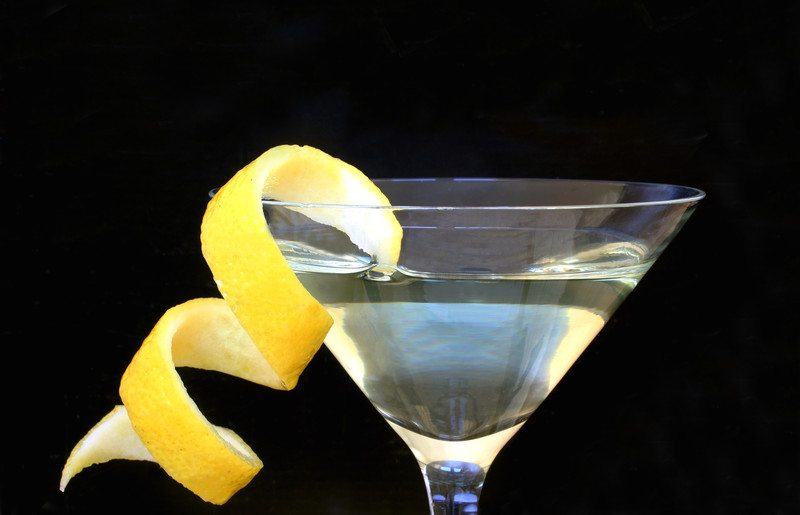 While we're on the subject of Bond, the character has been responsible for another variation on the martini – the Vesper. This variation was invented by Ian Fleming (the author of James Bond) in the novel Casino Royale.
According to the book, the cocktail involves 3 measures of Gordon's gin, 1 measure of vodka and half a measure of Kina Lillet, served with a slice of lemon peel and shaken. Kina Lillet does exist today, although it is often swapped out with another product, like Cocchi Americano.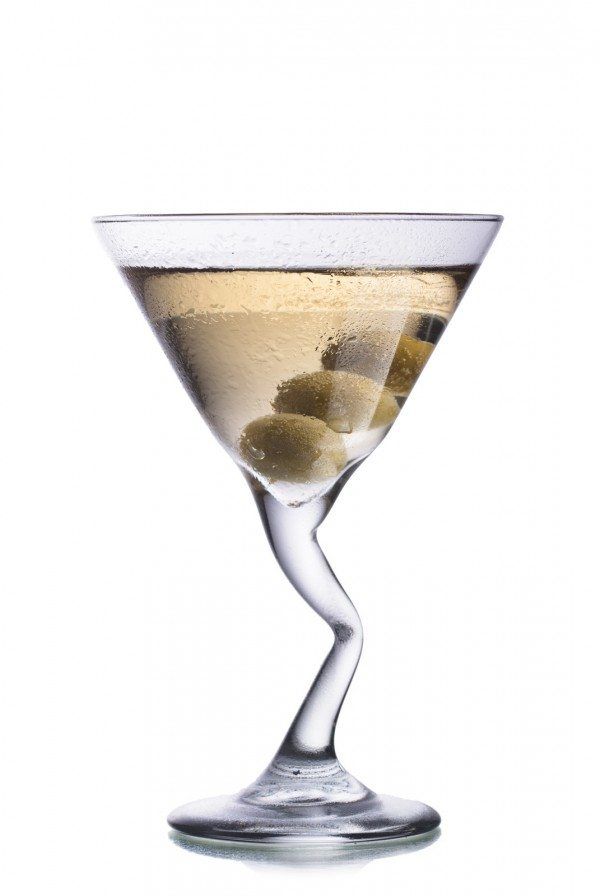 One subtle variation is a dirty martini. In general, making a drink dirty involves adding in something to change the color or the taste a little bit. In the case of a martini, a dirty variant involves adding in olive brine. Another variation is a Gibson, which is simply a martini garnished with a picked onion.
It's also worth noting that these variations can be mixed and matched. For example, you could theoretically make a perfect martini with any ratio of gin and vermouth. Likewise, you could choose to shake a martini that is traditionally stirred or vice versa. You could also use vodka instead of gin in just about any martini variation.
All of these variations are fairly common and pretty well-recognized. Realistically, any bartender will know what a dirty martini is or how to make a dry martini – although they may have their own ideas about the specific ratio that makes a martini dry or wet.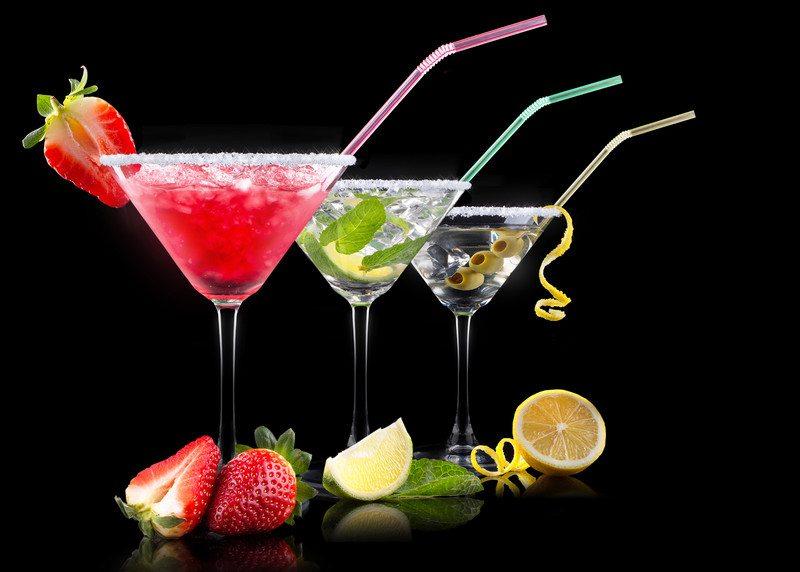 But, these variations are just the tip of the iceberg. There are many other variations on a martini that are much less common. Often these variations will involve slightly different ingredients or the addition of another spirit to change the taste of the drink.
In many cases, you might find specific martinis that are tied to places, such as when a bar makes its own versions of classic drinks to help it stand out. Sometimes you can even find variations that are called a martini even though they are little more than a different cocktail served in a martini glass.
So, without further ado, here are some martini variations to choose from. Just be warned, some of them are a little bit out there.
Watermelon Martini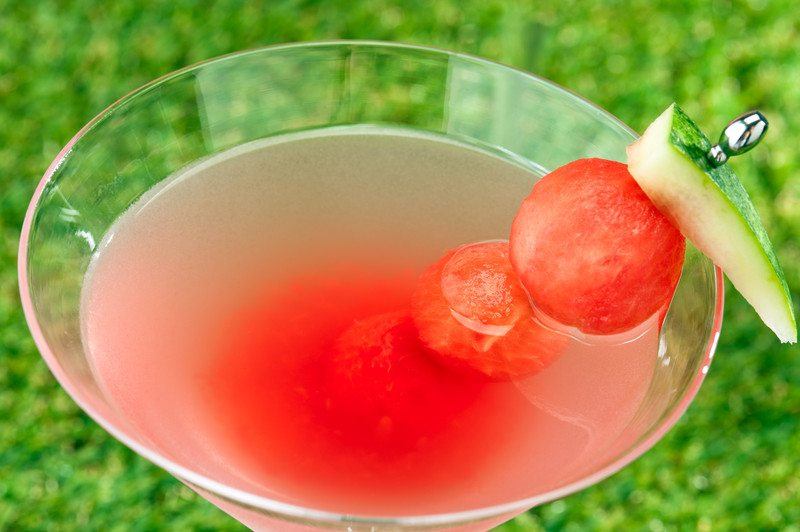 There are quite a few variations of a watermelon martini, but most use vodka (which might be plain or watermelon flavored), along with simple syrup and watermelon chunks. Cranberry juice and lemon or lime juice are sometimes added and another possible addition is melon liqueur.
One example of this type of cocktail can be found at thebar.com. However, despite the range of variations for this recipe, few can be technically considered a martini, especially as there is no vermouth in sight. Realistically, this drink is simply a vodka cocktail in a martini glass. It would still be tasty though.
Black Pepper Gibson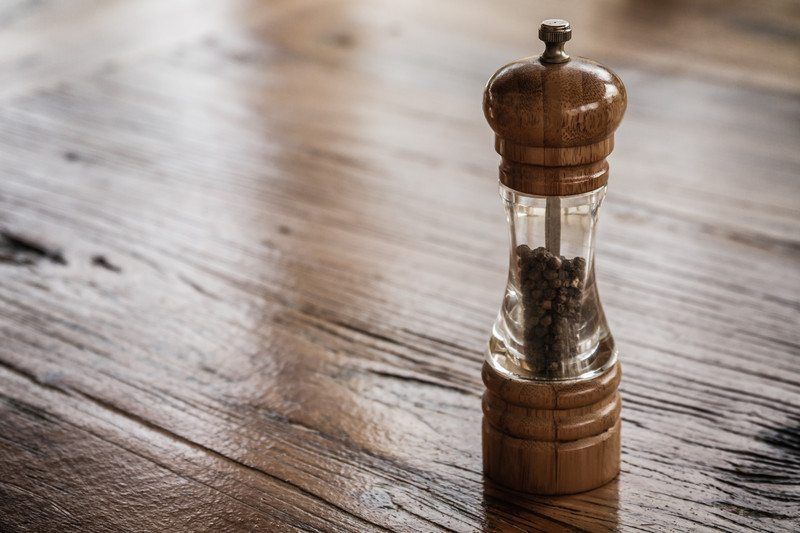 A simpler martini variation is the black pepper Gibson. This one seems to be made the same way regardless of where you go, like in the recipe from liquor.com.
Essentially, the drink is a vodka martini garnished with cocktail onions and also black pepper. I suppose you could also make a black pepper Gibson with gin as well, even though this doesn't seem to be especially common.
French Martini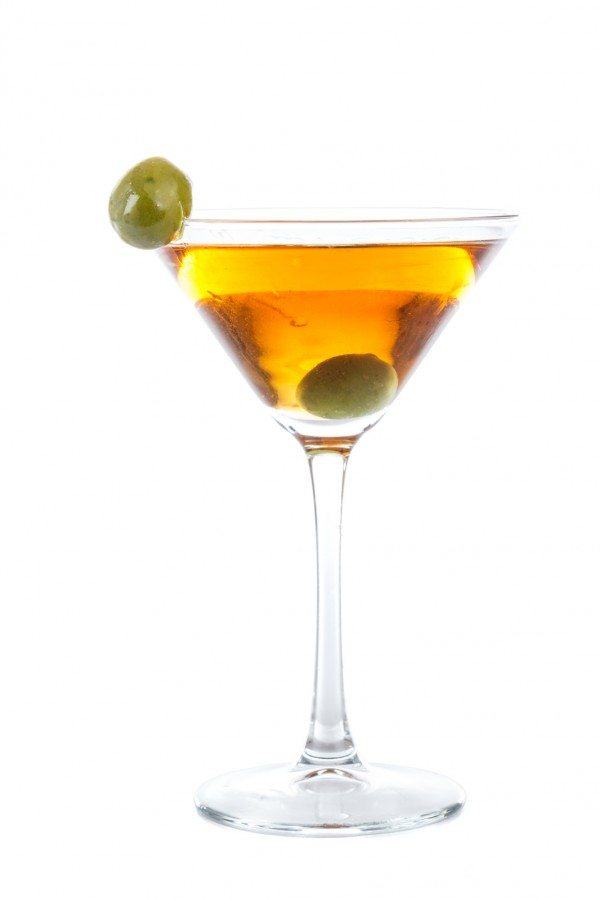 The French Martini was invented in the 1980s and was fairly common in the 1980s and 1990s. The cocktail consists of vodka, raspberry liquor and pineapple, as can be seen in this version of the recipe from diffordsguide.com.
The end result is a vodka cocktail that is quite fruity. The color of the drink can vary somewhat, but often it ends up red, pink or orange, depending on the color of the raspberry liquor used.
1942 Martini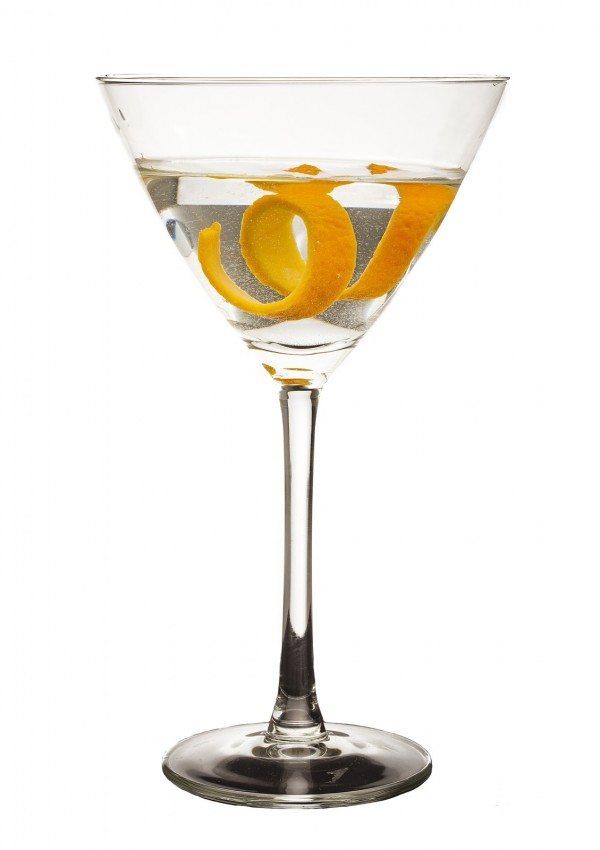 With the 1942 martini, the main variation is in the alcohol. As we know, martinis traditionally use either gin or vodka as the primary spirit. In this case, the spirit chosen is tequila and the drink seems to get its name from Don Julio 1942 Tequila, which is commonly used.
Additionally, this martini variation includes a dash of orange bitters and is typically garnished with an orange peel. One version of the recipe can be found at bevdig.com, which uses a 2:1 ratio of tequila to vermouth.
Hendrick's Breakfast Martini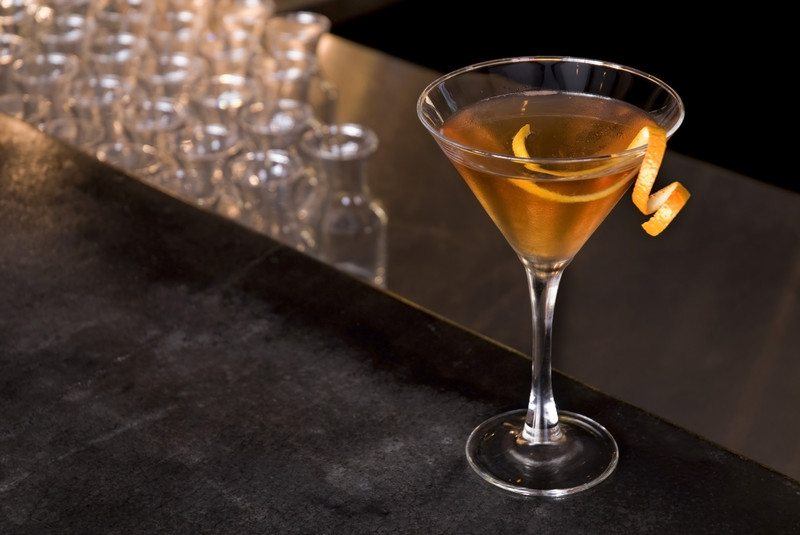 Breakfast is probably the most important meal of the day, so that should make a breakfast martini healthy, right? Maybe not. Regardless, you could actually drink this martini at any time of the day, the name just comes from some of the flavors.
One version of the recipe can be found at whiskeycootail.appspot.com. Here, the main spirit is gin (specifically, Hendrick's Gin), while other ingredients include lemon juice, marmalade and simple syrup. Those ingredients give the drink a slight orange tinge and gives it an interesting flavor profile.
Blue Dolphin Martini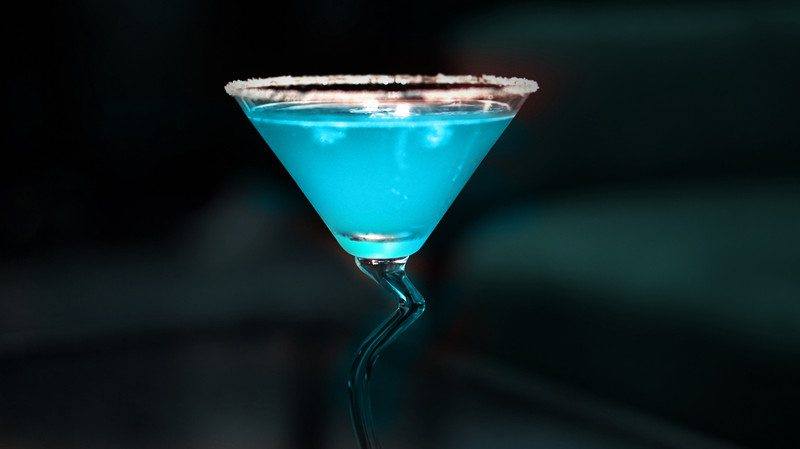 There are a number of different blue martini versions and this blue dolphin martini is one example.
The version from absolutdrinks.com uses vodka as the primary spirit and also adds in blue curacao and peach schnapps, using a 6:1:1 ratio. This creates a sweet and fruity cocktail. The color also makes this one a bit of fun.
German Chocolate Martini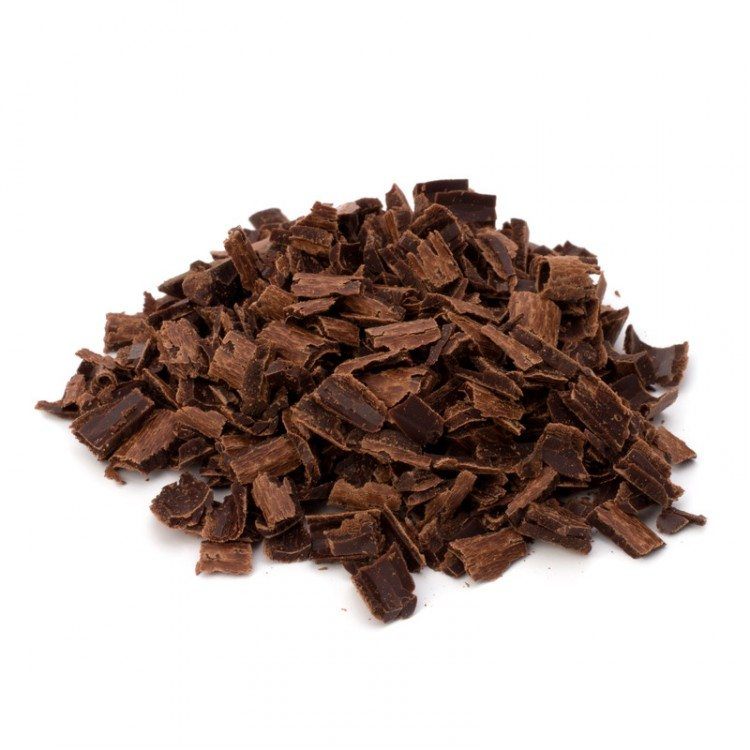 If you like the combination of chocolate and alcohol, the German chocolate martini might be an appealing option. This is another recipe with a lot of variations, but one version I found was at delish.com.
The cocktail relies on flavored alcohol to create the distinct taste, which is how you end up with a cocktail that does taste a bit like a cake. This cocktail is even garnished with chocolate shavings, which just increases the chocolate aspect.
Bailey's Chocolate Martini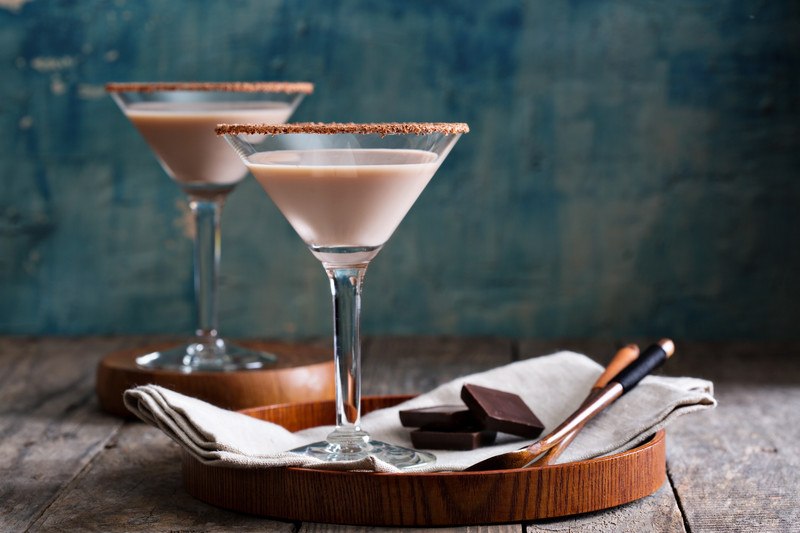 While we're on the subject of chocolate, there is also the Bailey's chocolate martini. As you might imagine, this one uses Bailey's as the main form of alcohol, although it also includes some vodka and chocolate liqueur.
One version of the recipe can be found at cocktails.lovetoknow.com. The main advantage of using Bailey's is that it adds a lovely creamy quality to the cocktail.
Pomegranate-Orange Martini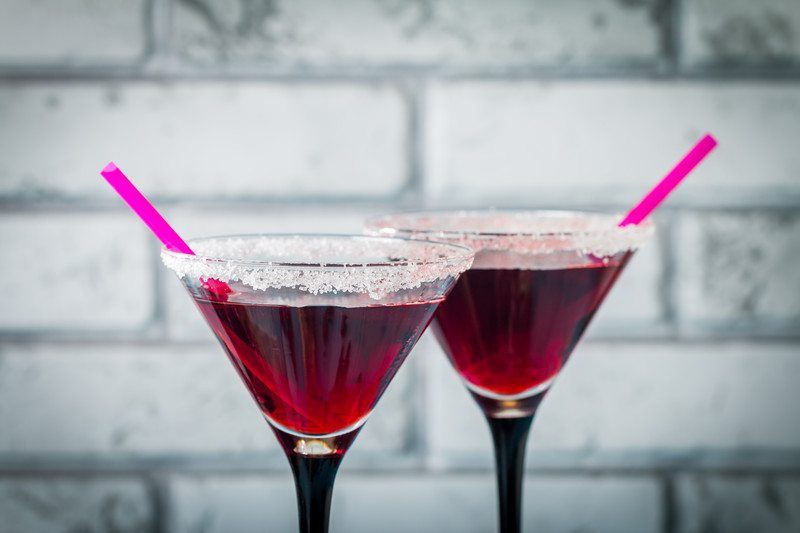 Pomegranate has become pretty popular as a superfood and a flavor, so it's not too surprising to find that it turns up in a variation of the martini. As always, I'm sure there are a lot of different versions to this recipe but the one that I found was from kitchentreaty.com.
Like a normal martini, this one uses two types of alcohol, although in this case the specific types are vodka and Cointreau. The flavors of the pomegranate-orange martini actually work together pretty well, because oranges tend to be sweet while pomegranate has a tartness to it.
S'mores Martini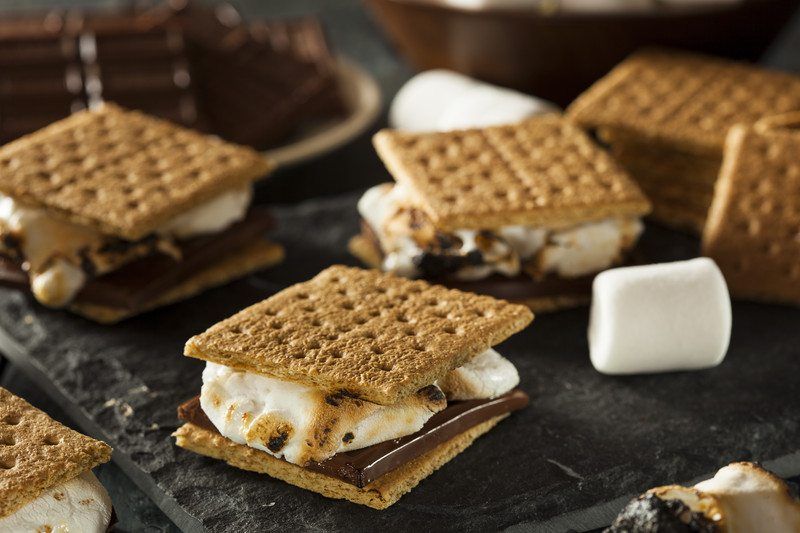 Some versions of the martini are completely different than the traditional martini – and this S'mores martini is one pretty good example of that pattern.
I found one version of the martini at acocktaillife.com and I was pretty impressed by how in-depth it was. Often, martini recipes are fairly simple, which isn't really a surprise as the basic martini just uses two ingredients. However, this particular type of martini is certainly an exception. That's not a bad thing though, because that complexity means that martini really does taste like s'mores.
Lemon Drop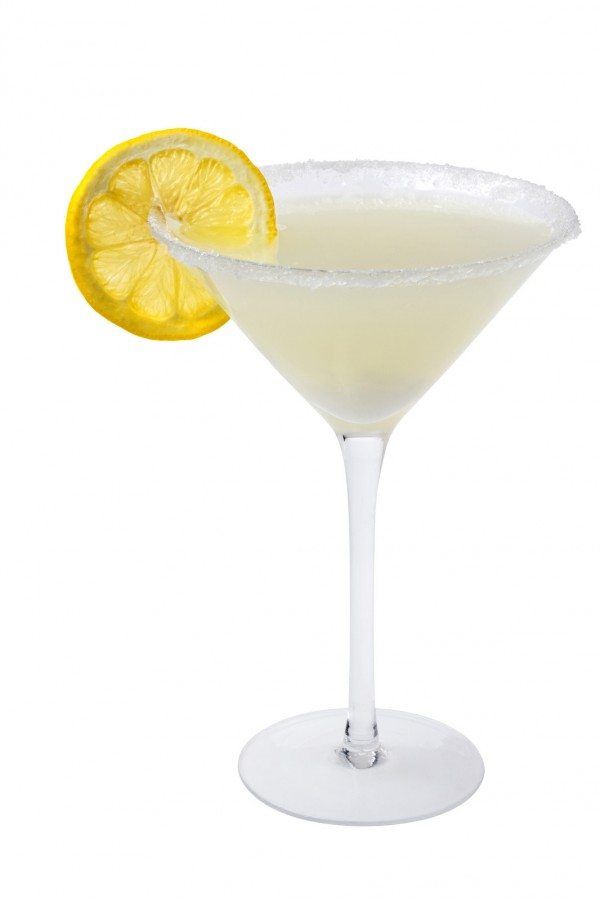 A lemon drop martini takes advantage of the contrasting sharpness of lemon and sweetness of sugar. The end result actually tastes really good, although people often don't think it sounds appealing until they try it.
One version of this martini can be found at asouthernfairytale.com. This version is a little more complex than most and takes advantage of three main types of alcohol. Still, the cocktail is worth it, especially if you have guests to impress.
Cranberry Spice Martini

Here's a martini that is certainly seasonal. This cocktail is based on the idea of infusing cranberry juice cocktail with spices and then using this as part of a cocktail.
So, in some ways it is similar to what you go through if you are making mulled wine. I love the idea though, and I did find one cool version of the cocktail at noblepig.com.
Spiced Caramel Apple Martini

Speaking of seasonal martinis, here's another one that suits the holidays pretty well. The flavors of spiced caramel and apple make it sound like the cocktail is going to be complicated but it actually isn't.
For example, one version of the cocktail comes from singlemindedwomen.com and it just has four ingredients. Personally, I love the flavor combination and the cocktail doesn't just have to be reserved for the holidays. Instead, it could work well all year round.
Pink Martini

A pink martini is actually a fairly simple twist on a traditional vodka martini. For example, the version from absolutdrinks.com uses orange bitters and grenadine in addition to a 2:1 ratio of vodka and vermouth.
That approach results in a soft pink color in addition to a little variation in flavor because of the bitters and the grenadine. In some ways, this type of martini is a variation on the idea of an orange-pomegranate martini, although the flavors are subtler.
Green Apple Martini

Speaking of interesting colors in a martini, here is another example. This type of martini focuses on the sourness of green apple, to create a sharp flavor.
As with many items on this list, the recipe is a variation on the vodka martini, so the primary liquor used is vodka. This approach works very well because vodka is largely flavorless. This makes it easy to highlight the green apple flavor. I found one version of the recipe from tasteofhome.com and most other variations of the recipe seemed to be fairly similar.
Espresso Martini

This recipe is another fun option for people who like drinks that are a little bit different.
In some ways, the martini is basically an adult version of iced coffee. One famous example of the drink comes from the hotel Soho House, which was highlighted in an article from telegraph.co.uk. Like a traditional martini, the drink uses two types of liquor and one of these is vodka. The other, perhaps not surprisingly, is Kahlua or another coffee liqueur.
Peach Martini

A peach martini is a good choice if you like a drink that is a little bit fresh and fruity. Peach can actually work quite well in a drink, because the flavor is fairly light.
This helps to make the drink refreshing and it's a perfect choice for a summer day. One again, there are a lot of variations to the recipe. Some of them use peach nectar, while others rely on peach flavored spirits to create the desired flavor. One example is this recipe from cocktails.foodviva.com.
Candy Cane Martini

Some martini recipes are pretty seasonal and this recipe is one example of that pattern. Needless to say, this martini uses candy canes as an inspiration for its name, flavor and overall appearance.
The recipe for the martini is surprisingly simple and as you might expect, vodka is the main spirit used. One version of the cocktail can be found at titosvodka.com and it is a fun choice if you're looking for something that is just a little bit different.
Cool Blue Martini

I find myself liking this martini simply because it actually has the ingredients you would expect in a martini. That's particularly true for the version of the cocktail that I found at epicurious.com.
That recipe allows for gin or vodka to be used as the base spirit and it even includes vermouth in the recipe. I feel like the cocktail would work well for someone who likes the taste of a classic martini but is looking for something a little bit different.
Chili Martini

This recipe is one martini variation that you probably didn't expect. It's fairly unusual to find cocktails that have any spicy heat but this type of recipe can actually end up working surprisingly well.
This version of the recipe comes from whiteonricecouple.com and combines the flavor of chili with the flavor of a fruit juice. The end result could prove to be quite fun, even if you aren't a particularly big fan of chili.
Cucumber Martini

In general, cucumbers tend to be a pretty under-appreciated melon but they do actually have a pretty appealing flavor of their own. There are lots of version of a cucumber martini out there, but I found a particularly cool set of recipes at evilmadscientist.com (which is an awesome site name).
The recipes are for variations of cucumber cocktails. Specifically, the recipes focus on approaches to make the overall flavor of cucumber much stronger in the martini.
Cranberry and Lime Martini

I've always loved the combination of cranberry and lime. The two flavors just seem to combine together extremely well, regardless of the type of drink. When looking into it, I did find one particularly interesting version of a cranberry lime martini from the site jackdaniels.com.
From the site alone, you can probably guess that the main spirit in the cocktail is Jack Daniels. That's very unusual for a martini and it would be interesting to see how that flavor combination turns out.
Oreo Martini

To close off our list, here's one pretty unusual martini. This one is an Oreo martini, although you'll sometimes see it called a cookies and cream martini as well.
In either case, the general approach is pretty similar. In most cases, flavored liqueur is used to mimic some of the flavors you find in cookies and cream, and flavored vodka may also be included. I found one variation of the recipe at abeautifulmess.com, although you could find similar recipes elsewhere as well.