It's no secret that the world is moving in a more organic direction. This applies to food, clothing, even packaging. You can even find organic subscriptions for baby food and meals, with more options cropping up all the time. Whether you're consuming organic food or considering the impact on the environment, organic is almost always the better way to go.
The same can also be said for vodka! The best organic vodka is one that's not only made with organic ingredients but is made in an eco-friendly and environmentally conscious way throughout. Not only is this kinder to the earth and the environment, but it's better for your health!
Many companies are jumping on the organic bandwagon, but like food, an "organic" label doesn't always make it superior in terms of taste and quality. The following is a selection of vodka brands that are indeed organic, but also put the utmost care and attention into their drink. This yields premium results that taste amazing and go down smooth.
The Best Organic Vodka
1. Prairie Organic Vodka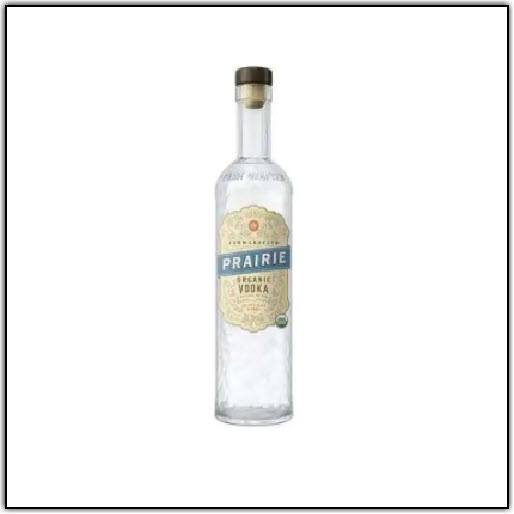 Prairie Organic Vodka is as organic as it gets. Three different family farms are involved in the process – together they grow the vintage organic corn used in Prairie Vodka. All three farmers began preparing their fields three whole years before they began growing the corn.
They cleanse the soil and let it regenerate its nutrient base before doing anything else. In addition to never using chemicals or synthetic fertilizers, they installed 25 feet of buffer crop to ensure nothing from neighboring farms makes it into their crops either.
Everything they do for their farms is natural and organic. They use old-fashioned prairie fires to control weeds and count on bats and birds to consume potentially harmful insects in the fields. They've created beautiful organic farms that thrive naturally and produce optimal crops.
Their handcrafted vodka is produced exclusively from this organic yellow corn grown at their own farms. Once harvested, it's distilled at a farmer-owned distillery where it's carefully monitored and distilled to taste. It's not distilled any specific number of times, but again and again, until it's perfectly clean and smooth.
The aroma offers notes of sweet melon and pear, followed by sweet corn, vanilla, and a hint of honey on the palate. It has a classic vodka finish – perfectly smooth and clean.
2. Square One Organic Vodka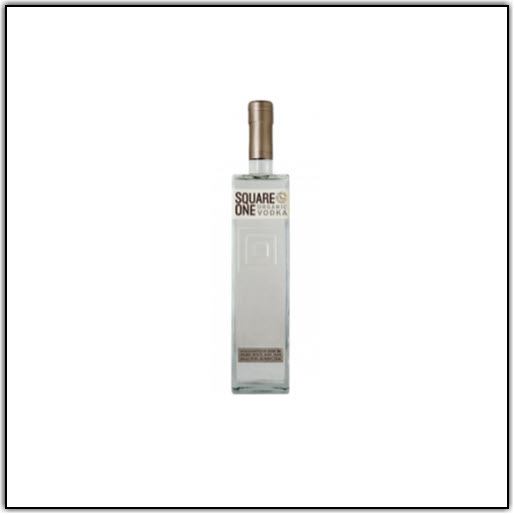 Square One Organic Vodka is named for the passion and drive its creator felt when starting her brand. Allison Evanow worked as the head of marketing at a winery for some time, before a partnership with Jose Cuervo reignited her love of spirits and mixology. She set out to create a brand new vodka, starting from square one!
The vodka is made entirely from certified organic rye harvested from North Dakota. This is done intentionally as North Dakota has a climate that is particularly good for rye, growing grains that are plump and flavorful. Only natural yeasts are used during fermentation, allowing the vodka to retain a particularly soft, delicate taste.
Once distilled, the vodka is brought to proof with pure, spring water from the Snake River. You'll find notes of nutty dough, spicy rye, and white pepper on the palate, all perfectly balanced by subtle notes of sweet vanilla that lead you into a clean, smooth finish.
3. Ocean Organic Vodka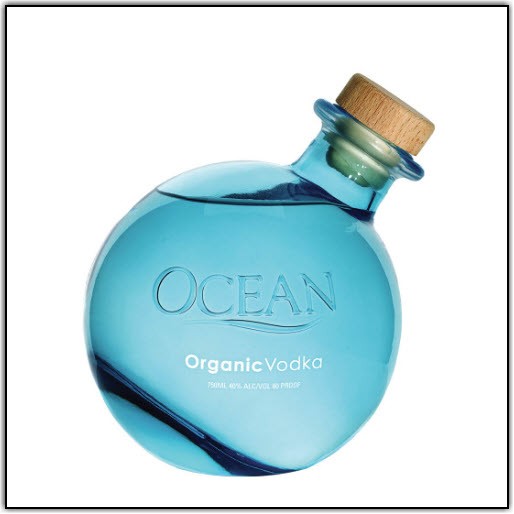 Originating in Hawaii, Ocean Organic Vodka has a unique complexity from the desalinated ocean water it contains – drawn from 3,000 feet below sea level. The water is rich with minerals and combined with organically-grown sugarcane to produce an interesting vodka that is beyond unique.
The vodka has always been a family affair. It started with Shay Smith reading about desalinated ocean water and its rich mineral content. He shared the information with his family and suggested the idea of using it in vodka. Everyone was on board and they started the process right where they were living in Hawaii.
From farming, harvesting, and distilling to direct sales and marketing, the entire business is family-run. They grow more than 30 variants of Polynesian sugar cane – all of them organic and adding their own unique traits to the vodka. In addition to only using high-quality organic ingredients, they also use no synthetic fertilizers. The facility also uses solar power, to have as little impact on the environment as possible.
The aroma offers a pleasant sweetness and the palate follows with gentle vanilla and a creamy mouthfeel. The minerals from the ocean water offer a soft complexity with a smooth, crisp finish.
4. Barr Hill Vodka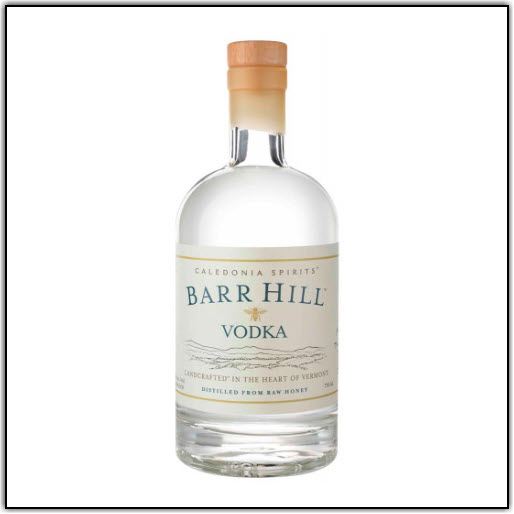 Todd Hardie founded Caledonia Spirits but first spent 40 years as a beekeeper before deciding to incorporate his incredible honey into craft spirits. He began with 180 colonies of bees. Today, he has 1,900. Barr Hill Vodka is made with raw, organic honey from one of these premium colonies.
He didn't choose to use honey because it was cheap or easy – that's for sure. He went this route for the delicious and superior taste his efforts yield. Harvesting the honey is an expensive feat and fermenting it is difficult.
He cold ferments the honey for about three weeks and distills it with a custom-made fractioning column still. Once done, each bottle is brought to proof before being sealed with beeswax.
On the nose, this expression offers soft notes of vanilla and honey that follow onto the palate, which finishes with a crisp texture and a touch of pepper.
5. Green Mountain Vodka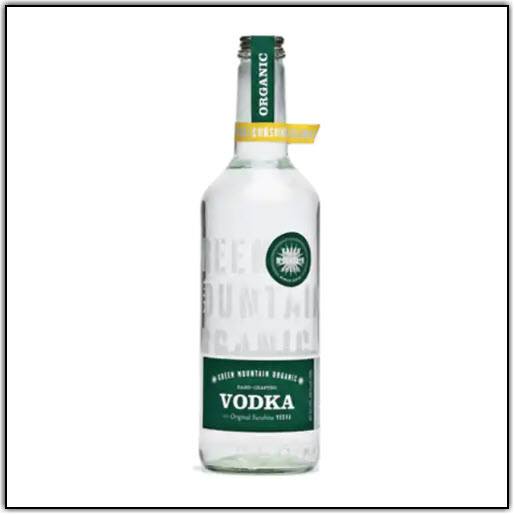 Green Mountain Vodka is hand-crafted from organic grains and pure spring water from Vermont. The entire process is done by hand to ensure top quality and consistency. Distilled six times, you can't beat the delicious flavor and superior smoothness this expression has to offer.
This one is delicious when served straight and is even better on the rocks. Many enjoy it from a shot glass, as well. Despite the superior quality, it's not a vodka that breaks the bank – meaning you can certainly take a few guilt-free shots if you want to! It also does extremely well in a martini if you're looking to mix up a nice cocktail.
The nose is bright and pleasant with a soft palate and a crisp finish. You'll notice the smoothness throughout and the flavor is light and neutral, making it perfect for any vodka cocktail you can think of.
Surprising Health Benefits of Vodka

Before you get too excited – these health benefits are real but they also only apply when vodka is consumed in moderation. It's also crucial that you consider which vodka you're drinking. A bottle full of sugar and other additives won't do you much good.
But, a well-crafted, high-quality bottle of organic vodka made with natural ingredients may actually have some good things to offer you:
It Has Antibacterial Properties
You may have heard of vodka as a way to disinfect surfaces, but you can also use it on yourself. Clean wounds, treat toothaches, make homemade mouthwash, and more.
It Can Be Good For Your Heart
Again, the keyword here is moderation. But, clean, pure vodka has been shown to increase circulation and blood flow, which helps prevent things like strokes, clots, and other heart diseases. Vodka also one of the lowest-calorie alcohols, meaning it should be the go-to for anyone watching their weight or looking to lose some.
A shot of vodka has also been shown to lower blood sugar levels. While this doesn't make it a cure-all, this means it may be a good choice for those struggling with diabetes. An organic, unfavored vodka is especially good, as these don't have any added sugar.
If you don't fancy a shot and want to sip and enjoy a drink, order it on the rocks instead. Many premium vodkas actually have amazing flavors and go down smooth even on their own. Though vodka has long since been known as a neutral spirit, more companies are defying these norms and creating vodkas with more depth and flavor – making a straight drink much more enjoyable.
Skincare
Lastly, a nice organic vodka is quite useful in DIY skincare products. It's a natural astringent so it works as a toner. It'll also deep-clean your pores and tighten up the skin on your face. Its detoxifying properties also help treat acne.
While useful, it's important to note a couple of things. Always dilute with water if you want to use it straight. Use equal parts water and vodka. It also does have a mild drying effect, so you'll want to use a good moisturizer afterward!
If you do choose to add vodka to your skincare routine, you'll not only enjoy the benefits it offers but you'll avoid the harmful effects of harsh chemicals and other preservatives used in many commercial skincare products! Just like organic, natural vodka is better for your cocktails, natural and organic is better for your health and your skin.
Related Content