There are a few theories floating around about where the martini came from, including an innovative bartender to a simple matter of shortening a brand name and the subsequent evolution into a staple drink. Vodka makes a great martini, but so does gin. The martini is a versatile drink with a fancy and illustrious history, regardless of where it started. What we do know for sure is that its first – official – mention was in The New and Improved Illustrated Bartending Manual in 1888.
Vodka is generally a neutral spirit, though some brands like to bend the "rules" and step outside the box. Even the most flavorful vodkas, though, tend to perform well in certain cocktails.
The best vodka for martinis is one that's fairly neutral, but don't shy away from some fun flavors, either. Once you find a martini or two that you love, it can be interesting to try a few different vodkas in it to see what difference it makes.
However you choose to make it, just know you're in good company. The martini is a drink that was enjoyed by many well-known historical figures from many walks of life. This includes Frank Sinatra, Alfred Hitchcock, Franklin Roosevelt, Winston Churchill, and F. Scott Fitzgerald. It's said that these famous men all drink their martinis from traditional martini glasses, every time
There's a popular theory that martini glasses are shaped the way they are because of prohibition. Supposedly, the shape made drinks easier to dispose of should anyone be discovered drinking them.
In reality, it has more to do with science. Martinis are to be enjoyed cold, but they're not served with ice in them. They're shaken or stirred with ice, but strained into the glass alone. The long stem helps preserve the cold temperature. The cone shape keeps ingredients pushed together and offers a larger surface for a stronger aroma.
If you're looking to create a perfect martini at home, try one of these vodkas for a great taste every time:
The Best Vodka For Martinis
1. Belvedere Single Estate Smogory Forest Vodka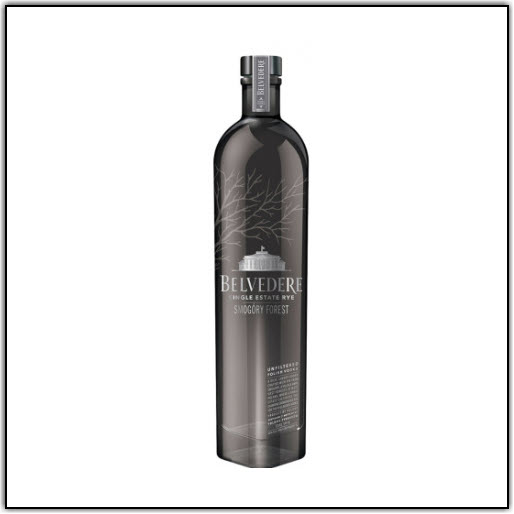 Belvedere Smogory Forest Vodka comes from the Polmos Zyradow distillery which was founded in 1910 in Poland. The Belvedere collection is backed by six centuries of vodka tradition in Poland. The name Belvedere means "beautiful to see" and is named after the Belweder Palace in Warsaw which is pictured on every bottle of the Belvedere single estate expression.
The distillery is located in a tiny village in Rural western Poland and is surrounded by beautiful, pristine forests. It's a bold and savory vodka, capturing the unspoiled nature of the region around it.
The aroma is intense with notes of caramel and toasted rye bread. The palate is mellow with rich notes of salted caramel, honey, and cereal with slight touches of toasted bread, pepper, and fudge. It has a rich, luscious mouthfeel and a long, sweet, and salty finish with notes of sea salt and caramel.
2. Broken Shed Vodka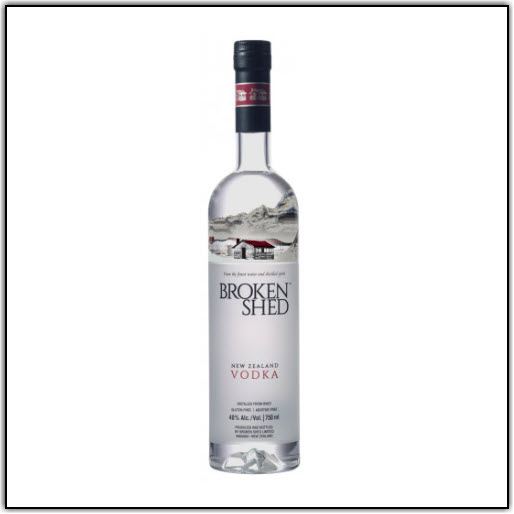 Broken Shed Vodka has won many awards, including a double gold medal at WSWA and platinum at the International Spirits Competition. Broken Shed is found in Wanaka, a small lake town located in the Southern Alps in New Zealand.
The original recipe for Broken Shed Vodka was developed as a joint effort by the company's three founders. It's distilled four times in New Zealand whey. Whey is not commonly used due to its price, but the founders like it because it's high in protein and is a good natural product.
Once distilled, the vodka is brought to proof using a blend of New Zealand water, for which they tested many sources before finding the ones with the best combination of minerals.
The mouthfeel is slightly viscous and oily but it melts away well. The aroma offers notes of butterscotch and vanilla with the same on the palate in addition to a peppery kick. The finish is smooth with a little more heat.
3. Grey Goose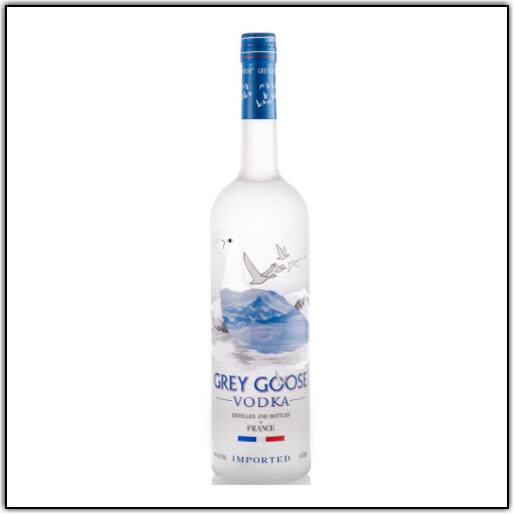 Grey Goose is a popular, premium vodka, one that is a result of an intense passion for spirits. It uses only the finest ingredients, the highest-grade wheat, and only the most pristine limestone-filtered spring water.
It has a distinct smoothness to it that makes it recognizable by many. It's so smooth and delightful that it's popular as a gift – most will enjoy it in some capacity. The flavor is bright and clear with a strong aromatic taste that includes subtle hints of almond.
While it has a lovely taste, it still has the neutral elements that vodka is known for, making it the perfect choice for a high-quality martini. It makes an exceptional martini but it performs well in many other cocktails as well and combines nicely with plenty of mixers.
4. Chopin Potato Vodka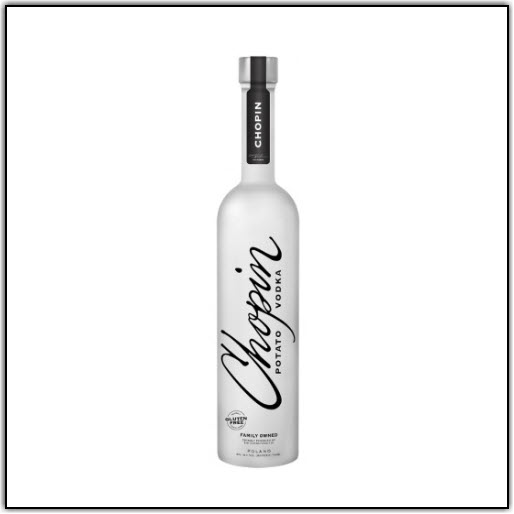 Chopin Potato Vodka is the flagship potato vodka out of Chopin. It's a single-ingredient, quadruple-distilled spirit that lets a lovely flavor shine through. Its quality and flavor earned it several medals at the San Francisco World Spirits Competition.
Chopin named its company after the famous Polish composer Frederic Chopin. They have a range of classic vodkas distilled from wheat, potatoes, or rye. They've gone against the popular belief that vodka needs to be as neutral as possible. Neutral spirits certainly have their place but they wanted to do it differently. They do so by allowing the single ingredient they use to shine through, while avoiding artificial flavoring, coloring, or any other additives.
The potato vodka has a creamy aroma with notes of vanilla and green apple. The palate is wonderfully full-bodied, earthy, and creamy with a long, crisp, and clean finish.
5. Russian Standard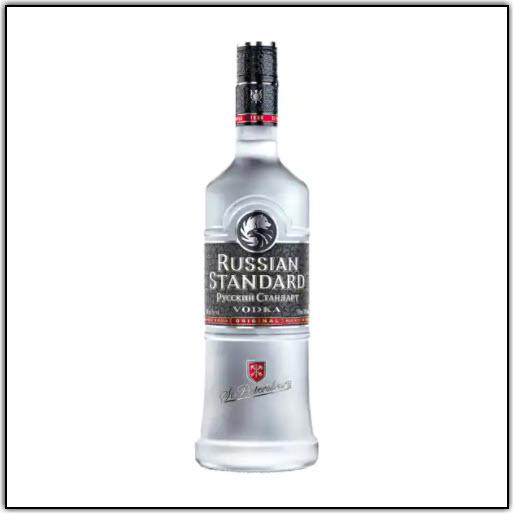 Russian Standard Vodka offers a great budget option with a smoothness that's ideal for a savory martini. This vodka is recognized as being a benchmark for quality and excellence and is well-loved for its affordable price. It's named aptly – it holds a standard for other vodkas to follow.
Another thing that makes it unique is its offering of both purity and taste at the same time. It's made with winter wheat grown on the Black Steppes of Russia where you can find soft glacial waters in Lake Ladoga. The vodka is distilled multiple times and quadruple filtered through charcoal before relaxing for 48 hours before bottling.
It's a good one to sip neat if you like a good straight vodka, or it works incredibly well in a nice martini and other cocktails. The balanced palate offers a bready flavor with smooth, round notes of pepper.
The Most Interesting Martini Variations
The classic, original martini recipe will never get old, but that doesn't mean you can't have some fun with it. The martini has been molded and changed around so much that a few other iconic drinks have come from it – the appletini, for example.
While some variations have become classics of their own, there are plenty of ideas out there that are unique and even a little unconventional. Here are a couple of recipes to try when you want to mix things up a little, or if you want even more ideas check out this fun list.
The Black Ink Martini
This is one of those things that on the surface, sounds disgusting, but is surprisingly delicious. The only catch here is that the "black ink" comes from squid ink, which isn't exactly available at your everyday local grocery store.
However, if you're ever able to acquire some, many will encourage you to try this daring cocktail. You'll need five ingredients:
Squid ink
Grape brandy
Agave
Lime
Sweet vermouth
What makes these come together so nicely is the slight brininess in the squid ink balancing out the sweet brandy and vermouth. In the end, it's an amazing combination that both looks and tastes super interesting. In fact, the black inky look is a little spooky, making it a great mix for a boozy Halloween party!
The Bubble Bath Martini
Originating at a bar in London, this airy, bubbly drink mimics the yummy aromas of a bubble bath. The difference is that you can safely drink this one! When served at the innovative London bar, it even comes with a rubber ducky for your reminiscent enjoyment.
The ingredients are likely available at the grocery store. In addition to your chosen alcohol base and vermouth, you want lychee, poppy seeds, rose, and lavender or lavender-flavored liquid.
When combined, these ingredients create a foamy, colorful effect in the glass, mimicking the appearance of a bubble bath that looks, smells, and tastes great. This cocktail is also a good one if you want to go against the status quo in terms of vessels.
Some take it to the next level and serve the frothy cocktail in mini bath-shaped vessels, complete with rubber duckies just like the bar in London. This completes the experience either for yourself, or others. It's a great presentation at parties, big or small.