The history of vodka in Poland is so deep and rich that it has museums dedicated to it. A vodka museum is a unique experience where you'll be surrounded by many different vodka bottles of many shapes and sizes. They will be accompanied by their associated details and perhaps some information on why such elaborate bottles were necessary at the time.
While it's a fun, delicious drink today, even the best Polish vodka has strong ties to both the war. And royalty. The very first mention of vodka dates back to 1405 when the first mention of vodka is found in documentation. At this point, it was being used as a healing aid, to improve skin, and as an ingredient in cosmetics.
There was a time that both regular vodka and flavored vodka were so popular that people were even figuring out how to make it in their backyards. This didn't go unnoticed by Czar Alexander III who became greedy and selfish. He saw the opportunity and declared all non-vodka spirits illegal in Imperial Russia. This killed the backyard stills and at the time, only the Czar himself had the technology to create "true" vodka.
This means he had full control over the whole Russian vodka market, which he took full advantage of, and for some time, vodka was known only as the Czar's drink. Of course, this monopoly didn't last the way he expected it to and the people soon got vodka back, and come back with a vengeance it did.
It became so popular in the country, once again, that in 1920, vodka sales became the main funding source for Poland's battle against the Soviet army. By 1925, vodka was once again monopolized by the government.
Soon it was doing well once again until a crash in 1989. People started getting their hands on cheap, imported spirits which killed the local production. Poland went from about 900 distilleries to only 4 by the end of 2017 and production is still dropping.
Though it may not sell the same way it has in the past, vodka is still an important part of Poland's history and they still have their own brands that produce a unique and delicious style of vodka which has few restrictions.
Polish vodka must be made from any of five grains: sheep, barley, wheat, rye, and triticale, or from Polish grown potatoes. In addition, it must be made in Poland, from start to finish. This includes the vodka itself as well as the ingredients. The only exception is the bottling process, this is allowed to happen outside the country. These vodkas go great with traditional polish food!
The Best Polish Vodka
1. Zubrowka Bison Grass Vodka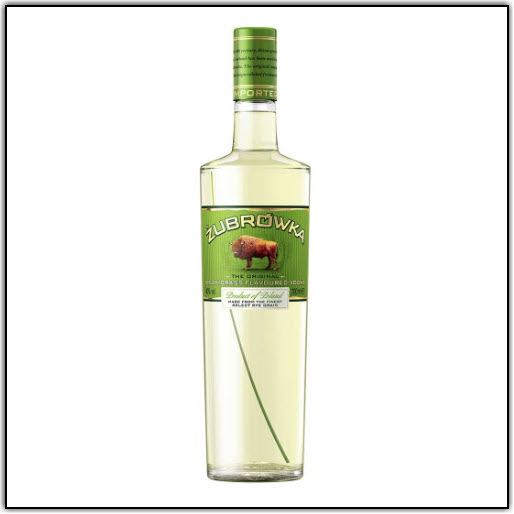 Zubrowka Bison Grass Vodka is one of many included in a Polish tradition that's been active since the 14th century. Poland has always produced a rye distillate that's flavored with a special grass. The grass is eaten by the wild bison who roam a land that's been unchanged for thousands of years.
There was a time when this type of vodka was banned in the United States as the grass contained a natural chemical that was thought to thin the blood. For a long time, those in the United States could only get bottles either abroad or on the black market. Despite the health concerns, many continued seeking it out.
After many years of tweaking and reformulating, Zubrowka has come up with a formula that tastes exactly like the grass everyone loves but doesn't contain the potentially harmful ingredient. This is achieved through a carefully curated combination of herbs and spices.
In the bottle, the vodka is a light yellow color and offers an aroma of herbs and citrus. It has a creamy mouthfeel and a vegetal palate with pistachio overtones. The finish is full of more nuts and citrus. Like the original bison grass vodka, the new formula still has a single blade of real bison grass in the bottle.
2. Zoladkowa Gorzka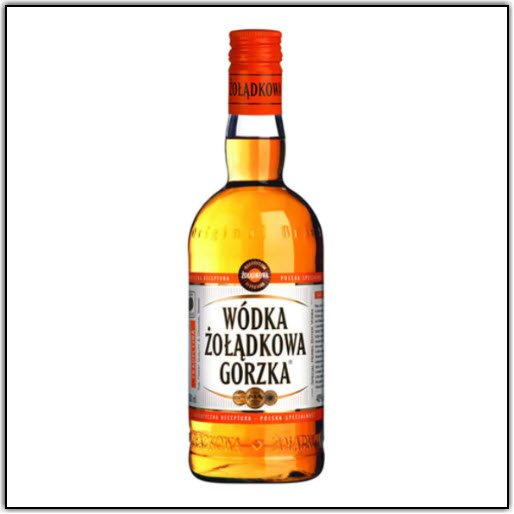 Gorzka is a popular brand in Poland and their Zoladkowa Vodka is a well-known offering from their collection. It's a light amber color and goes down super sweet and smooth. It's an affordable bottle and an easy sipper, you can't go wrong.
The vodka is flavored with herbs and dried spices for a more botanical profile, found on both the nose and palate. The aroma is heavy on the herbs with a slight underlying fruitiness. The palate offers a similar experience, entering with intense herbs followed by the sweetness.
The finish is short and sweet. Fans of the drink describe it as a unique experience all its own. While delightful and enjoyable, the flavor is incredibly unusual. You should sip it neat before doing anything else with it, to familiarize yourself with the flavor profile.
Once you know what you're getting into, it may pair well with sweeter cocktails.
3. Sobieski Vodka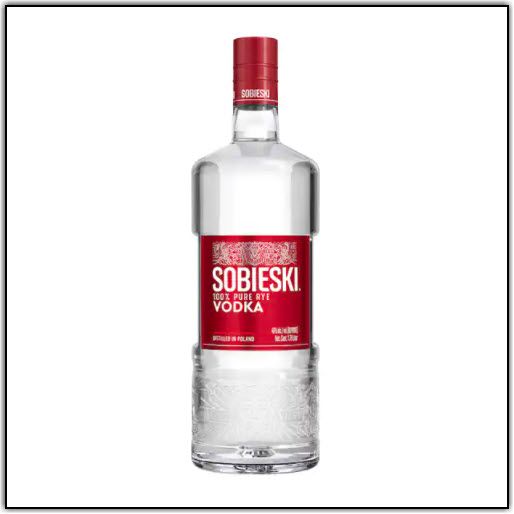 Sobieski Vodka is proudly named after the legendary king Sobieski, famous for defending Europe against the Ottomans. It's nicknamed "real vodka" because it's made with 100 percent pure rye and pure crystalline water.
The result is a crystal clear, silky smooth vodka with an unbeatable, premium quality. Because it's 100 percent rye and the rye is so pure, the flavor is unmistakably rye. And yet, it doesn't lose the crisp, clear qualities of good, clean vodka. This makes it extremely versatile. It's a nice sipper but it also goes great in vodka cocktails – there's no wrong way to enjoy this drink.
The nose offers a light, fruity scent with no hint of alcohol. The palate is smooth and clean with a very neutral flavor profile, offering subtle hints of fresh rye. The finish is short and tastes of dried fruit, leaving the palate refreshed.
4. Wodka Vodka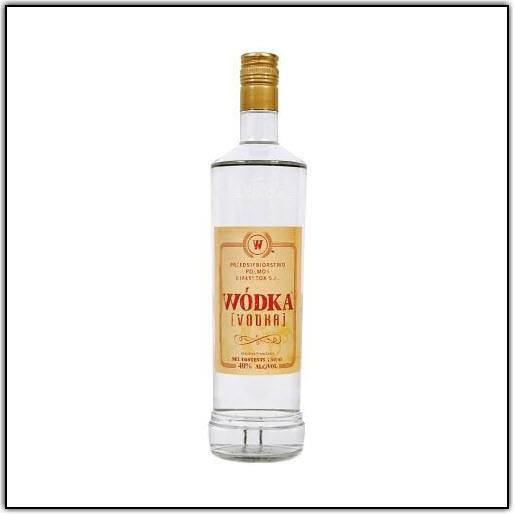 Wodka Vodka is a popular and well-loved vodka, with customers appreciating the incredibly low price point while still getting a premium-quality bottle. It's made from only the finest Polish rye and is distilled five times. After distillation, it's filtered twice through charcoal.
The result is a clear, clean, incredibly neutral vodka that's smooth and versatile. Its neutral nature makes it the perfect base for any vodka cocktail, though it's not impossible to enjoy it neat.
As neutral as it is, there's still a nice, light peppery feel and a subtle flavor of peppercorn, bay leaves, and grain. The aroma is similar, with notes of corn and sage in there as well. The finish is quick with just a touch of heat.
5. Debowa Vodka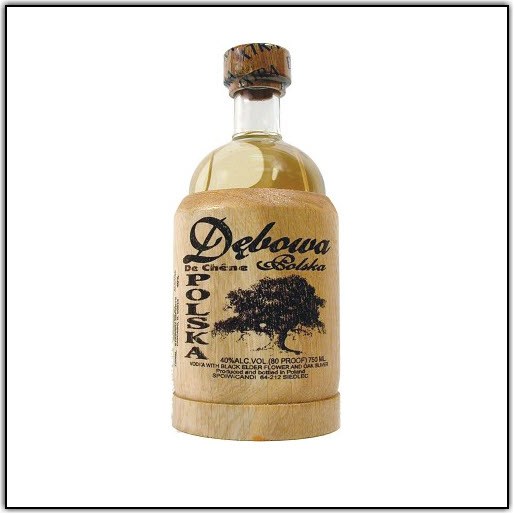 Debowa was established in 1982 and has spent more than 20 years focusing on brandy type liquors only. It's only in recent years that they began producing a variety of whiskies, gin, and vodka. Debowa Vodka is an oaky expression that results from about two years of dedication and work.
Though vodka is generally a neutral spirit, this one is quite flavorful. It's vodka for experts and true connoisseurs, for sure. The dedication, work, and detail that goes into the drink doesn't come cheap, making it a top-shelf vodka in terms of both flavor and price.
If you decide to pull the trigger, though, it's worth it. The product has been extremely successful in the Polish market, delighting the senses of those who like strongly flavored vodka.
The aroma is clean with subtle notes of burnt toast, and a strong sense of oak and vanilla with a spicy undertone. The palate follows with a creamy mouthfeel and nutty flavors with notes of pepper and buttery vanilla. The finish is nutty and spicy with bready notes in there, too.
Each sip is a treat for the senses and it's definitely a vodka meant to be sipped, though nothing is stopping you from making a top-tier cocktail with it, either.
Classic Polish Cocktail
With their long and interesting history, Polish has some classic cocktails that they've discovered and since brought to the world.
Szarlotka Cocktail
One of the most popular Polish drinks and many people's favorite way to drink Poland's bison vodka is the spiked Polish apple juice cocktail. To complete the recipe you'll need three ingredients:
Apple juice of your choice
Bison grass vodka, Zubrowka is the most common brand
Cinnamon
Begin by combining the apple juice and vodka with just a couple of ice cubes to chill. You can incorporate cinnamon by stirring ground cinnamon into the drink or adding a cinnamon stick as a garnish. The ground cinnamon will leave a grainy feel on the mouth, but many don't mind it in exchange for the little spice it offers.
Filtered apple juice is most common but you can use whatever you like. Szarlotka is actually the name of a Polish apple pie that's popular and well-loved, which is why there's an entire drink named after it to pay homage.
Like an apple pie, the taste can vary depending on the apples you use. The apple juice you use will have an impact on not only the taste but the sweetness of your drink. It can be fun to play around with a few different options. This'll help you find your perfect combination sooner.
Related Content