Though rum itself goes back quite far into history, the practice of flavoring it with special ingredients like tropical fruits and coconut is a concept that's grown in popularity more recently. Additional flavor can be used to enhance the sweetness of a rum or to balance sweeter flavors and add complexity and even heat. The options are vast.
That said, the best flavored rum is usually one that's made with real ingredients and not just some artificial flavoring. Of course, this is the more expensive and labor-intensive way of doing it, so not everyone chooses this route.
Usually, you can tell the difference. While an artificially flavored rum may be okay in a cocktail with plenty of other flavors, it's not generally the best sipping experience. Rum infused with real ingredients, however, can be the most exquisite experience.
Used in cocktails, such rums add an authentic, premium flair to the drink. Tropical, sweet, spicy, savory, and even coffee-flavored – there's a rum out there to match.
The Best Flavored Rum
1. SelvaRey Cocao Rum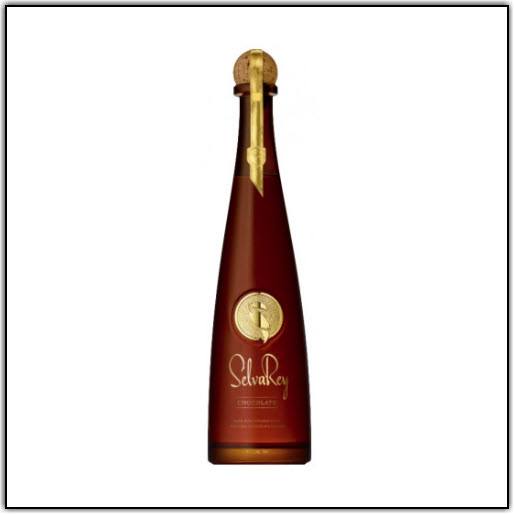 Founded in 2014, the company was co-founded by pop star Bruno Mars, who is still involved in its operations today along with his two brothers. Theyève created a luxury brand of spirits with three main expressions that have already won many awards.
SelvaRey Cocoa Rum is single-estate rum with a name that roughly translates to "King of the Jungle" which is fitting because it's produced within the Latin American jungles in Panama. This expression is overseen by the expert Maestro Ronero Don "Pancho" Fernandez who meticulously controls every part of the process with his incredible attention to detail.
The climate offers much heat and rain before the sugarcane is harvested, which is done by hand. Only the first press of the juice is used which is boiled right away. This process creates first-grade molasses which is the base for all their spirits.
Their proprietary strain of yeast is derived from pineapples and the rum is distilled in copper stills that have been around since 1922. Finally, it's aged for five years in ex-bourbon casks and infused with locally sourced chocolate for an authentic, delicious flavor.
The nose is rich with notes of dark chocolate and oak. The palate follows with a perfect harmony of sweet and bitter with notes of vanilla, dark chocolate, butterscotch, cereal, and coffee. The cocoa-filled finish is lingering.
2. Jan Stephenson Pineapple Rum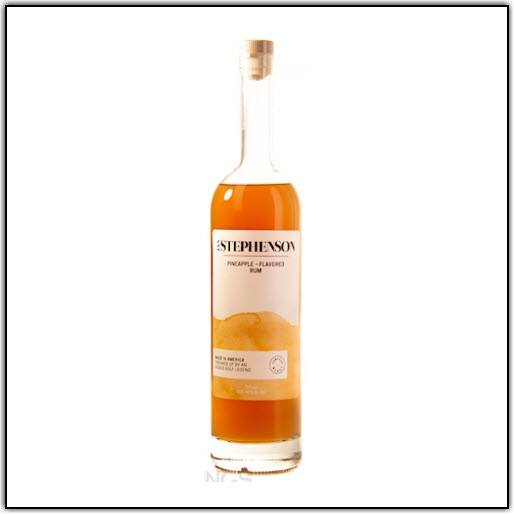 Golf and booze have long since maintained a partnership, with many golf enthusiasts starting their own alcohol brands in an attempt to create their perfect spirit. Jan Stephenson is one such golfer and is the first female athlete to release her own brand which she says is "made in American, dreamed up by an Aussie gold legend."
Her brand consists of wine and three flavored rums. Oddly specific, but she does a good job. Unlike most flavored rums, her Pineapple Rum is dark, with a golden amber color in the bottle. Like the other expressions, it's flavored with only the highest-quality tropical fruit flavors available in Utah.
On the nose, you'll find caramel to be dominant with notes of coconut and cinnamon buns following. The palate is dense and subtle on the front, with caramel coming out strong and the pineapple more understated until it presents itself more boldly on the finish where it ends with tangy, fruity notes.
3. Don Q Pasion Rum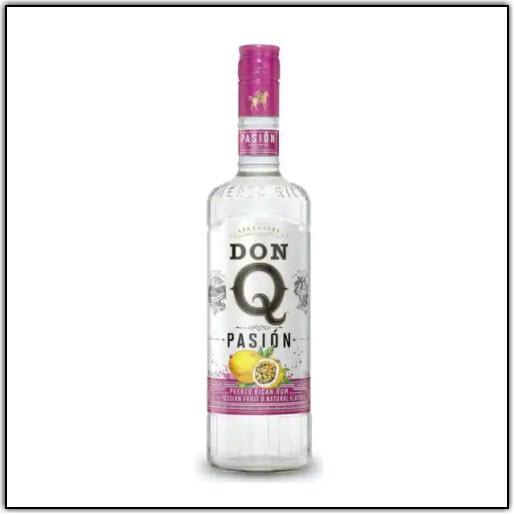 Passion fruit has a distinct and unique flavor – sweet, citrusy, tangy, and a little sour. Its golden-yellow juice is bright and lively with a sweet and tangy aroma. Don Q has used this as their inspiration for their Pasion Rum, which is infused with the extraction of real passion fruit.
Don Q is the top-selling rum in Puerto Rico where it's made and they're fortunate to have passion fruits growing nearby.
They are known for creating quality, all-natural rums, and their flavored expressions are no exception. This one is clear in the bottle at first glance with a light tan hue appearing once you swirl it. This is perhaps due to the one to one and a half years it spends aging before it's bottled.
On the nose are strong notes of passionflower giving it a fruity, floral aroma. The palate is rich within natural authentic flavors of passion fruit – you can just tell this was done right and no artificial shortcuts were taken. There are some sweet peachy notes in the background.
4. Ziami Ruby Rush Grapefruit Rum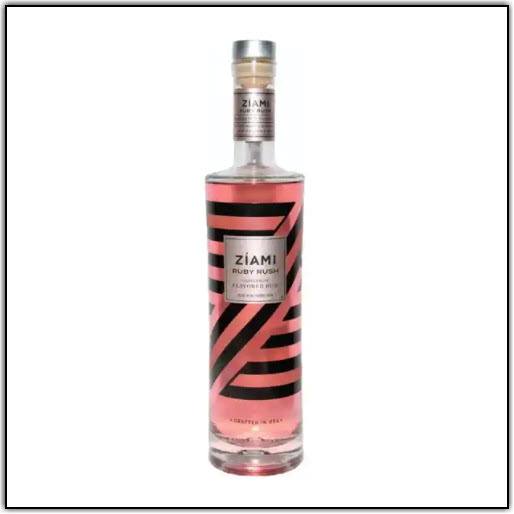 Ziami Ruby Rush Grapefruit Rum is a pretty, aromatic rum made from sugarcane grown in Florida. It's lightly sweetened and naturally flavored for a subtle, delicious expression that isn't too sweet and won't overwhelm.
Ziami was founded by two army friends who shared a passion for rum. They wanted to elevate American rum and create something distinct and recognizable. Their grapefruit expression has become a fan favorite, well-used as a poolside sipper, or to help people imagine they're at the pool! It's available in liquor stores but is also stocked at many fine dining establishments throughout South Florida.
It has a pale, silvery pink color in the bottle. The aroma is citrusy and rich with honeyed ruby grapefruit and a touch of orange with some candy sweetness in the background. The palate offers a medium body with crisp, fruity notes on the front. The finish is long and warming with sweet notes of grapefruit and tangy soda. It's a delicious, fresh sipper while also adding the perfect citrus zing to summery cocktails.
5. Bacoo Cafe Rum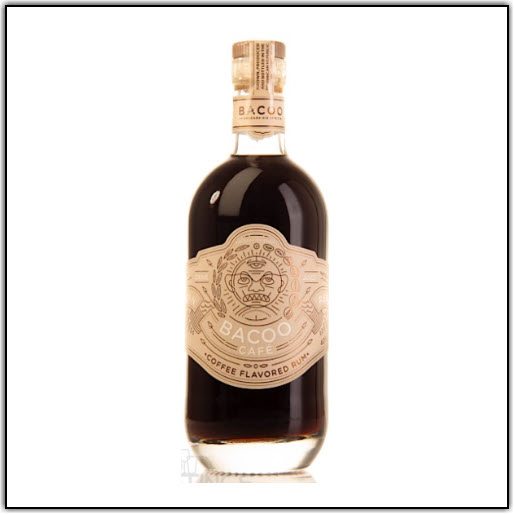 This Dominican rum brand pays homage to the legend of the Bacoo – a mischievous spirit that is said to live in rum bottles found floating in the sea. The spirit is said to promise good fortune and grant wishes, but it comes with a twist.
The Bacoo must be fed with milk and bananas. Keeping them satisfied is the only way to have wishes granted and the spirit binds itself to the family that picks it up. To rid your family of the spirit, legend states you must lure it back into its bottle, seal it, and toss it in the ocean.
Bacoo Rum keeps this fun fable alive with their collection of spirits, including their Bacoo Cafe Rum, a uniquely flavored rum that's perfect for an after-dinner cocktail. Mahogany in color, it offers a sweet vanilla-caramel aroma with notes of coffee and sourdough. The palate is similar with added notes of leather and cappuccino. It has a smooth and creamy mouthfeel.
Infusing Your Own Rum

Can't find the perfect flavor? Or, maybe you want to create your very own signature cocktail? Although it's easier to buy a properly flavored rum, it's not impossible to create your own, either! It may take a little practice, but gather some of your favorite ingredients, and don't be afraid to try it out!
The basic process is pretty simple:
Choose your rum
Prepare the ingredients
Combine rum and ingredients into a mason jar or other vessel
Let sit for a time (usually 3-5 days) and strain out the solids.
It seems simple on the surface, but there is much to consider if you want to create a great infusion. Follow these tips for the best experience:
Choosing the right rum. Begin with a rum that isn't already flavored or spiced, and go with a rum you already like. While your infusion will enhance and change the flavor, it won't cover up the rums' flavors. Also worth noting, while dark rum isn't impossible, light rums better absorb and express the flavors you infuse.
Use whole spices. Fruits and vegetables may be more effective when chopped, but spices should be kept whole. This is because it's easier to remove them and therefore not overdo the infusion, and ground spices may change the texture of the rum. Ground cinnamon for example can create a slimy mouthfeel.
Don't infuse for too long. Even if you want a super-strong infusion, there are some ingredients that will spoil after a certain time. Pay attention to your infusion and remove ingredients as necessary. Basil is a good example as it's a popular ingredient – leave it too long and the taste will change and possibly ruin the rum.
Use recipes. While many experts may be able to create brilliant concoctions on their own, it can be hard to know which flavors work well together and which don't if you don't have much experience. There are many pre-determined infusion recipes out there with ingredients that are already proven to go well together. Try a few and see how it goes. Once you've seen how it works and gotten comfortable with how different flavors come through, your own experiments will be more successful.