The rum and coke holds its own in the world of top-tier cocktails and mixed drinks, despite having such simple ingredients. While it's a basic, popular drink to order at the bar and enjoy with friends, it has a rather meaningful history. The drink originated in Cuba, where it's actually known as a "Cuba Libre" which means "free Cuba."
This became the battle cry of the nation during the Spanish-American war, after which Cuba gained independence from Spanish rule. As the story goes, the soldiers brought back stock of Coca-Cola with them, which was becoming popular among Cubans. Supposedly, the U.S. Army captain was celebrating at a bar in Havana, he ordered a Bacardi to be mixed with said coke. Caught up in the moment, many soldiers followed suit.
Once they all had their drinks, they toasted "Cuba Libre!" to celebrate a now-free Cuba, and so the drink was coined. The best rum to mix with coke is one with a bit of sweetness and spice. Look for flavor notes such as molasses, nutmeg, caramel, vanilla, and the like.
The Best Rum to Mix With Coke
1. Pusser's Gunpowder Proof Rum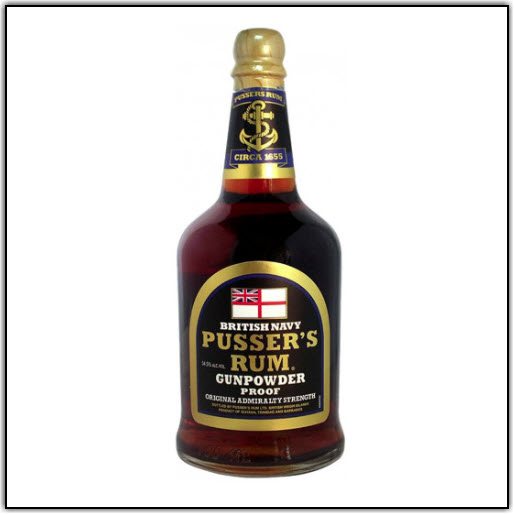 17th century British Navy seamen did not have it easy. It's impossible to truly relate unless you lived it, but the job was hard, days were long, and there were few things in which to find joy. One of the few things these sailors had to look forward to was the daily drink ration. For a while it was beer, but this became unsustainable.
The ration was eventually replaced with rum. Because of the higher concentration of alcohol, much less liquid was required. Sailors looked forward to the daily issue of rum which meant some time to relax and commiserate with their peers.
The ration came from a man called the "purser" which was later turned to "Pusser" which ultimately stuck. Pusser's Gunpowder Proof Rum is made to commemorate "black tot day" which is when the Admiralty Board put a stop to the daily rum rations. It was the end of one of the longest-running traditions in the history of seafaring.
The historical recipe was resurrected by Charles Tobias in 1979 who formed Pusser's LTD. They produce the rum according to the information they have of the Admiralty's traditions. The nose is rich with strong molasses, toffee, honey, vanilla, and treacle with subtler hints of oak, ginger, cinnamon, and nutmeg. The palate follows with flavors of tobacco, leather, cassia, and spice. The finish is long, mellow, and smooth.
2. Mount Gay Eclipse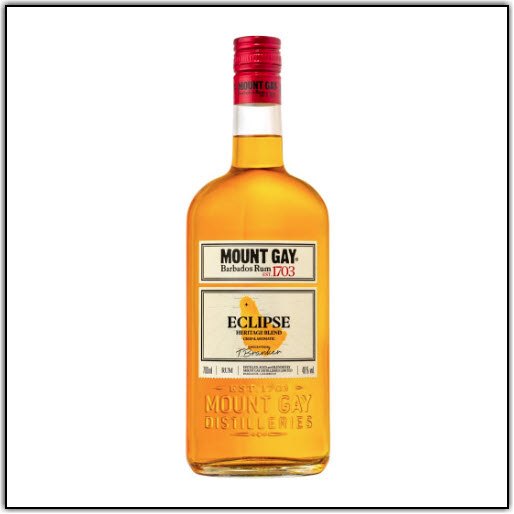 Found in the Barbados, Mount Gay Distillery is thought to be one of the oldest rum houses in existence, dating back to 1703 when it was originally called Mount Gilboa. It was renamed at the beginning of the 19th century after its manager Sir John Gay Alleyne.
They are still producing top-quality rum today using only the best ingredients. This includes coral-filtered water, naturally occurring yeast mixed with their proprietary strain, and a combination of column and pot stills. Mount Gay Eclipse matures in a series of casks including bourbon, cognac, and American whiskey.
This expression is a good example of the distillery's signature style, built on the aroma and body that Master Blender Trudiann Branker builds their best expressions on.
The nose offers a fruity and floral aroma with notes of banana, vanilla, fruit, spice, and caramel. The palate features a medium-light body with plenty of oak shining through from the various barrels with some smokiness in the background.
3. Brugal Anejo Rum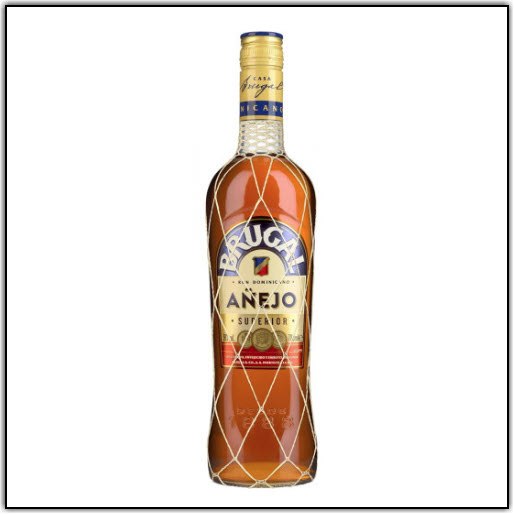 Brugal Anejo Rum is an amazing blend of rums that are aged in American oak casks for up to five years. The drink earned a rating of 92 points from the 2018 Ultimate Spirits Competition which is an impressive testament to its flavor and quality.
The distillery began with Andres Brugal Montaner who started learning how to distill sugar cane while living in Cuba. Eventually, he moved his whole family to the Dominican Republic in 1888 at which point he opened Brugal & Co. Distillery.
The distillery remains in the family today, currently run by fourth and fifth-generation family members. The family honors the memory of their founding ancestors by maintaining the Brugal family recipe and keeping it top-secret.
This spirit is double-distilled through a process that removes much of the heavy alcohol that is left behind in other rums. This gives is a unique and superior smoothness to the palate.
On the nose, you get a light aroma of wood with a hint of chocolate. The palate follows with buttery flavors and sweet notes of caramel. The long finish is pleasant and dry.
4. Bacardi Superior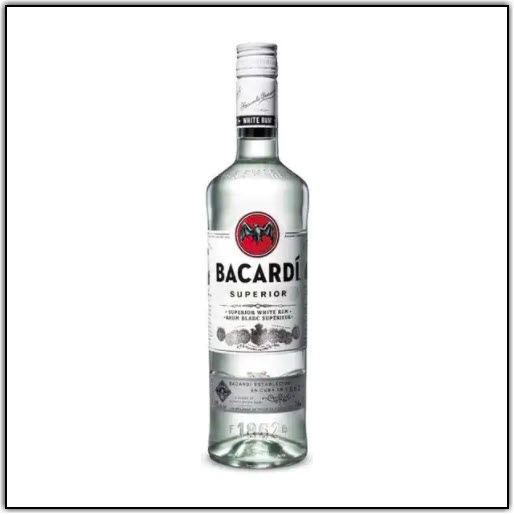 Renowned as the flagship product of the legendary Bacardi brand, Bacardi Superior offers a unique balance of flavors that come together to create a light, bright, and delightful drink.
It's an interesting sipper if that's what you want but it's also designed to go well with a variety of cocktails. While it's no doubt versatile, its favorite combination is mint and lime. The rum's flavor notes mix so beautifully with this combination while maintaining the perfect balance – it doesn't overwhelm the cocktail.
The spirit gets its fine flavors thanks to its list of premium ingredients. This includes yeasts and sugar cane that can only be found in the Caribbean. The result is a palate filled with citrus, coriander, and ginger. The nose is similar, offering an elegant balance of sweet and spicy.
5. Flor De Cana 5-Year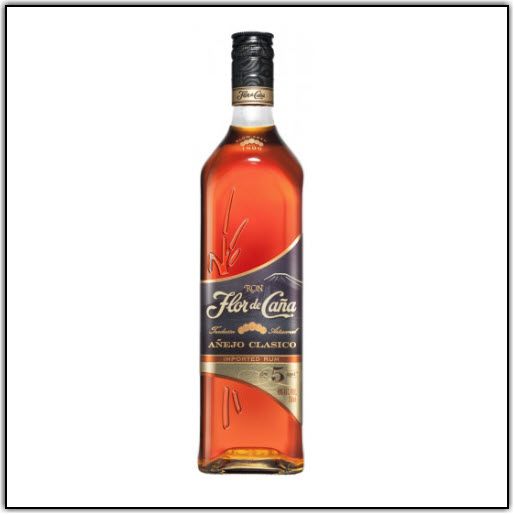 With 12 awards already in its cabinet, Flor De Cana 5-Year is a super-premium rum. The spirit is enhanced by a nearby active volcano and is aged naturally without sugar. No additives or artificial ingredients are added and its distilled with 100 percent renewable energy. There's no surprise it's earned multiple gold medals and been named "best rum" by many competitions.
The color is that of deep, beautiful mahogany and the aroma is fresh with notes of red fruit, prunes, and caramel. The palate follows with intense vanilla flavors and notes of tropical fruit and chocolate. The finish is light and dry.
It's a spirit that's best enjoyed with soda, fruit juice, or a combination of the two. It's an excellent mixer and provides a balanced base for any sweet, fruity cocktail.
Spice up Your Rum and Coke

While a spicy rum makes a nice rum and coke, there are a few other ways you can add a little something extra to the classic combination. While nothing will ever replace a classic rum and coke, you can try adding something fun once in a while to mix it up.
Bitters
Bitters can arguably improve almost any cocktail. In the case of rum and coke, the dryness balances the sweetness of the cola and adds more layers to the flavor. If you like your drinks really sweet, bitters may not be for you. If you want to experiment though, this offers a new take.
You can go for different types such as molasses, orange, cardamom, etc, to pull out different flavors. Angostura bitters add a bit of baking spice to the palate.
Champagne
Try splitting the coke with champagne or other sparkling wine. There is, of course, a huge spectrum of wine to choose from. The most ideal choice is a crisp, dry wine which, like the bitters, will balance the sweetness a little bit. Sparkling wine also adds to the bubbles, giving the cocktail an even livelier feel on the palate.
If you want to add a citrus flair to the drink, don't use lime as it doesn't tend to pair well with wine in this case and will flatten the drink right out. Go for a twist of lemon or orange peel, instead.
Use Two Rums
If you don't want to mess with the recipe too much but want to play around with flavors, try adding two rums to the mix! This adds a great deal of depth and complexity to the drink that you've never seen before.
Light and dark rums complement each other well here and the drink will offer you the best qualities of both spirits. The drink will be light and fruity.
That doesn't mean you can't play around with other combinations, though. Rum is varied and you can find many amazing flavors. If you want to get really fancy, you can even add three rums. As long as they go well together, the flavors will just keep building!
This is a lovely way to enhance the classic combination without ruining the simplicity or integrity of the original.