Smoothies sound like a fantastic idea. They're packed with vitamins and minerals, giving you multiple servings of fruit and vegetables in a single easy-to-drink form. You can even include superfoods and spices that are hard to get in your diet otherwise. Yet, the question remains, are smoothies good for you?
We ask this because smoothies aren't as straightforward as they seem. While they can be healthy when made well, they can easily be calorie-dense drinks that are surprisingly lacking in nutrients.
To get around the risks, you need to think about your smoothies carefully, including the ingredients that you put in them and how often you're having them.
Your smoothies should suit the way you're eating too. After all, keto coffee smoothies and keto almond smoothies might taste delicious, but they wouldn't suit anyone trying to decrease their fat intake.
Are Smoothies Good For Your Health?
The Benefits Of Smoothies
The Risks Of Smoothies
Types Of Smoothie
Smoothies Versus Shakes
How To Make Healthy Smoothies
Should You Buy A Smoothie?
Final Thoughts
The Benefits Of Smoothies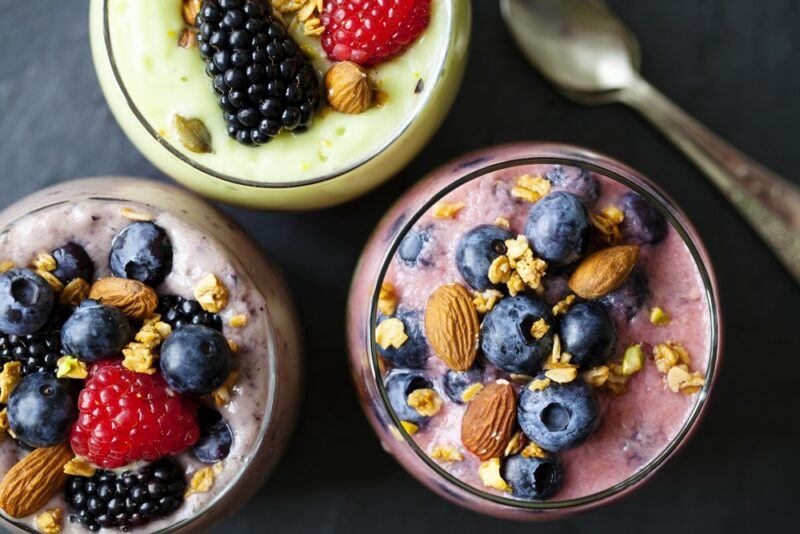 Plenty Of Nutritious Ingredients
Smoothies are one of the easiest ways to boost your nutrition. There's an almost endless selection of possible ingredients, including fruits and vegetables, seeds, nuts, protein powder, matcha tea, cocoa powder, and many more.
A smoothie blends these different ingredients together, giving you a lot of nutrients in an easy-to-drink form. You can even take your smoothie with you when you leave the house and have breakfast on the go.
You're also creating a delicious drink, one that can seem more like a treat than a healthy breakfast. Some smoothies even manage to entirely mask the taste of dark leafy greens like kale. This is fantastic for anyone who doesn't enjoy the taste of these veggies.
Full Of Plant-Based Compounds
It's not just nutrients that you find in smoothies. Many smoothie ingredients are also powerful sources of plant-based compounds, including antioxidants.
You can easily include a variety of antioxidant rich foods in your smoothie, like berries and matcha powder. Doing so should help protect your health and perhaps decrease your risk of disease. After all, antioxidants have been linked to countless benefits.
Some compounds in those ingredients may help in other ways too, like by decreasing inflammation.
They're Flexible
With so many ingredients to choose from, you can make a smoothie that suits any type of diet or nutritional balance needed. Following a vegan diet? No worries. Use plant-based milk rather than dairy milk and skip the honey.
For a low carb or keto smoothie, you'll need to keep the amount of fruit low and focus on ingredients that contain fat and protein instead. This doesn't need to be difficult – as there are plenty of delicious keto smoothie recipes to get you started.
In fact, starting with a recipe is often the easiest approach. You can then tweak the ingredients based on your preferences until you get a smoothie that you love.
Smoothies Are Convenient
While smoothies take a little work to prepare, you're mostly just measuring and combining ingredients. There's no cooking to worry about and little chopping. You can also focus on simple smoothie recipes to make your drink even faster to prepare.
This isn't all. Smoothies are portable as well. You can easily take one with you and have it on the go, rather than needing to eat breakfast at home.
The Risks Of Smoothies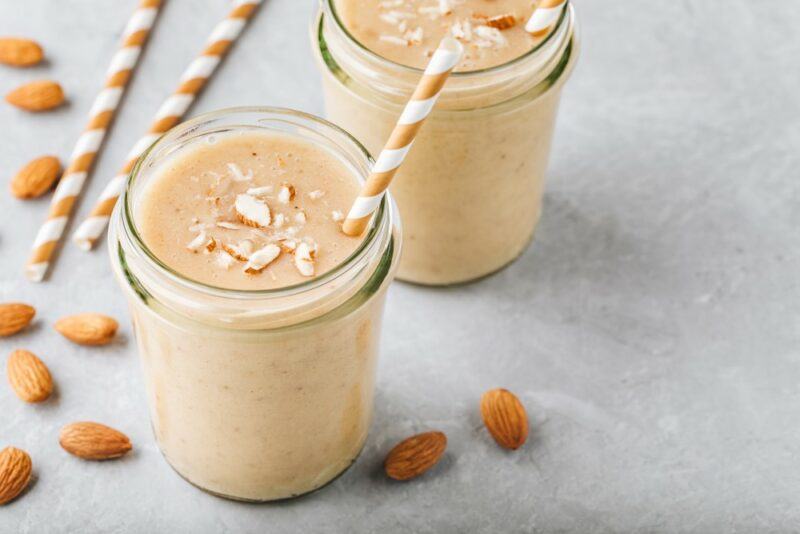 You're Getting Nutrients In A Liquid Form
A smoothie means that you're drinking your nutrients rather than eating them. While you can drink a smoothie faster than you can eat a meal, liquid nutrients aren't a great idea.
Our bodies don't process liquid calories in the same way as ones from food. Liquid calories often aren't as satisfying, so we don't get as full as we would from a meal and can get hungry again quickly.
So, if you have a protein smoothie instead of breakfast, you might struggle to keep going until lunch – even if the smoothie contained a lot of protein.
It's also easy to overdo it with liquid calories, as we don't have a strong sense of the amount we're consuming. Add this to the fact that smoothies are often calorie-dense and it's easy to see why some people gain weight from their smoothie habit.
The Sugar Content
Smoothies aren't always high in sugar, but they can be. After all, you might use multiple pieces of fruit in the recipe.
Some people even include fruit juice as their preferred liquid. Or, you might find smoothies that keep the fruit low, but add honey, sugar, or flavoring syrups.
While sugar from fruit tends to be healthier than added sugar, large quantities still aren't good for you. Sugar can contribute to all kinds of health problems, including increased risk of obesity and of some diseases.
Even if you're not using any sweetener in your smoothie, just fruit, your smoothie might have more sugar than you realize. For example, a simple smoothie that uses two bananas, milk, vanilla, and a little nut butter ends up being high in sugar and calories.
None of those ingredients are particularly powerful nutritionally either.
This is one reason why recipes are so useful. The best ones include the nutrient profile for the drink. This way you know exactly what you'll be consuming.
Your Ingredients May Vary In Quality
There are plenty of delicious high-quality ingredients that you can put in your smoothie, but products aren't all created equal. This is particularly true for any type of powder, like protein powder, berry powder, or veggie powder.
Powders like this are considered supplements and aren't under much regulation. Companies are largely responsible for making sure their products match their ingredients labels – and they're not always honest.
There's the risk of unexpected ingredients, fillers, additives, low-quality ingredients, and even toxic chemicals.
To stay healthy, it's best to choose your ingredients carefully. Look for ones that come from reliable companies, preferably ones that are up-front about their quality control methods and send their products for third-party testing.
You can also look for reports online, including ones from groups like the Clean Label Project and Consumer Reports. These can help you work out which products are the best.
Smoothies Aren't As Good As They Seem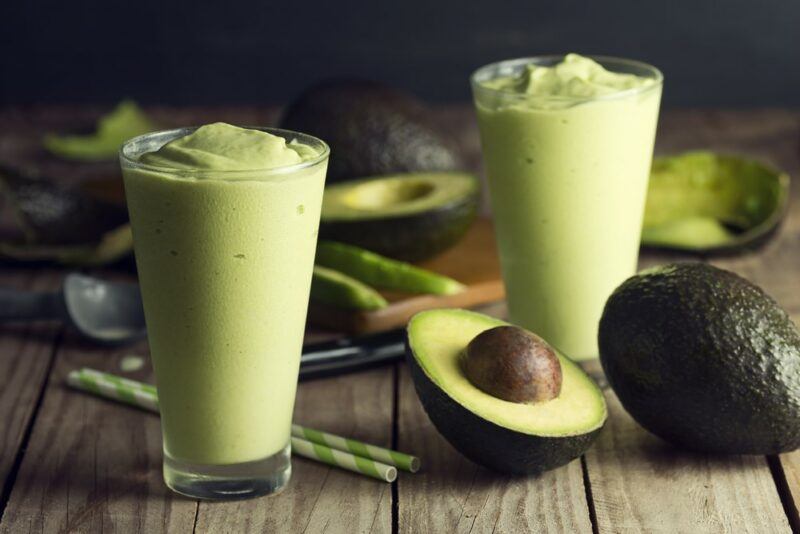 Smoothies are seen as an amazing way to combine nutrient-dense ingredients. This claim is true, but smoothies are far from your only option for nutrients. Plenty of meals are just as powerful, if not more so (after all, many dinner ingredients would never make their way into a smoothie).
With this in mind, the biggest advantage of smoothies is that they're easy.
But, how true is that in practice? Healthy smoothies often include many ingredients, including vegetables, fruit, nut butter, some superfoods, and some type of liquid. While you don't need to cook anything, you still need to portion everything out and combine the ingredients.
You'll also need to clean the blender every time – a process that gets frustrating fast.
You Might Gain Weight
Smoothies often end up high in calories, even when you're trying to make them healthy. Sugar, protein, and fat all contribute to this effect.
And, as we mentioned before, our bodies don't respond to liquid calories well. We tend to be less hungry and stay full for longer when we eat our calories instead of drinking them.
It's also hard to judge the calorie content of a smoothie. This combination of features makes it really easy to drink more than you intend and gain weight instead of losing it.
Your Nutrition Might Suffer
Smoothies are often used to replace meals. They work well in some ways, but even if you're using a meal replacement protein powder, the nutrient balance isn't the same as eating a full meal.
If you start replacing meals with protein shakes, then you might not get enough other nutrients, including fiber and healthy fats. Doing so regularly could easily lead to health problems.
Types Of Smoothie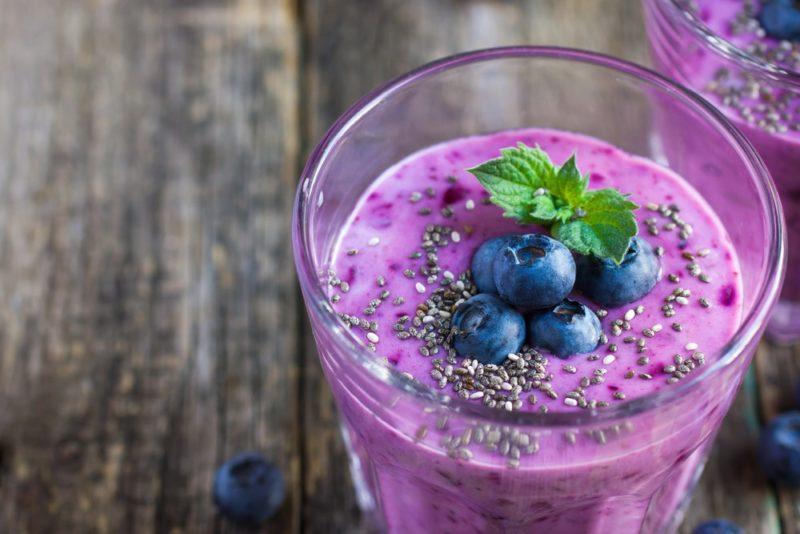 Smoothies fall into a few different categories. Fruit smoothies are those that rely on fruit as their main ingredient. Some even use fruit juice as the liquid, which adds to their sugar content.
Fruit smoothies are sometimes served as a treat rather than a health food. This can mean that they're blended with yogurt or ice cream to make them richer.
There are also green smoothies. Their green color comes from their heavy reliance on vegetables. However, some can be healthier than others, as even green smoothies can be high in sugar.
Other smoothies might not use fruits or vegetables as their main ingredients, like those that rely on vanilla and cinnamon flavors. Such smoothies often rely on protein powder to provide extra nutrition.
Let's not forget the protein smoothies. These aren't distinguished by their flavor, but by their protein content instead. Some of them use protein powder to increase their protein content, while others turn to ingredients like Greek yogurt, nut butter, or tofu instead.
Protein smoothies tend to be more filling than fruit and vegetable smoothies, with a better balance of nutrients too.
Smoothies Versus Shakes
Smoothies and shakes aren't that different. In fact, the two terms are often used interchangeably.
The biggest difference is the texture. Shakes tend to be smooth and are often creamy, just like the chocolate milkshakes you had as a kid. Chocolate and vanilla are the most common flavors, although there's a variety of others too.
Smoothies rely on fruit and vegetables. They can be quite thick due to the pulp from these ingredients, but don't have the same creaminess that you find with a shake.
Protein powder is often added to shakes, giving you a drink that can be used to replace a meal. You'll sometimes see protein powder in smoothies too, while other recipes use whole food ingredients like nut butter or even tofu to increase the protein content.
You'll also see milk or yogurt used as the main liquid in a shake, as this provides the creaminess. Smoothies often use water or almond milk. Such choices keep the calorie content low while complementing the texture of the other ingredients.
How To Make Healthy Smoothies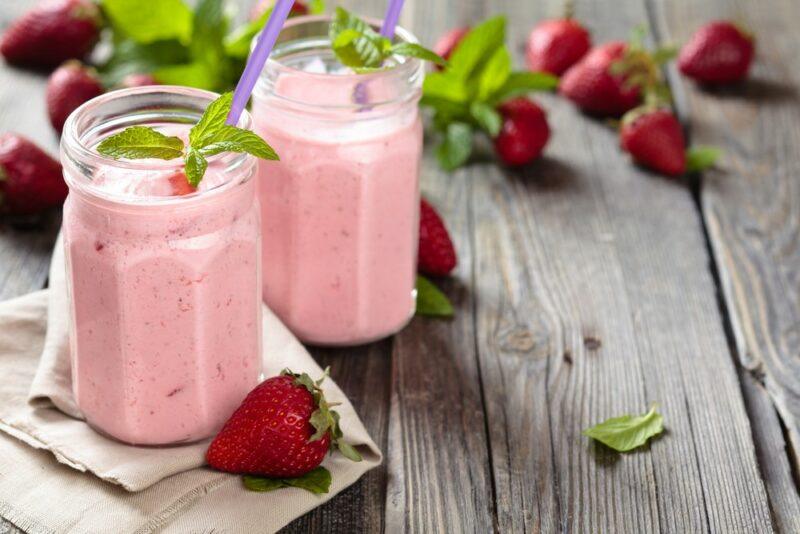 Building a healthy smoothie is a little bit of an art. You're combining multiple types of ingredients together, trying to get something that tastes delicious, is the right thickness, and has a good balance of nutrition.
Unless you use a recipe, you'll probably go through some trial and error along the way.
For most smoothies, you're looking for these main components:
Some type of liquid. Almond milk, coconut water, and water are all excellent for keeping your calorie intake low. Cold tea and cold coffee can be used instead for an interesting flavor. Avoid fruit juice when you can, as this just adds far too much sugar.
Vegetables. The healthiest smoothies are high in vegetables. Dark leafy greens are an excellent addition. You can wilt them beforehand if they're too fibrous raw.
Fruit. Fruit adds a burst of flavor to your smoothie, along with plenty of antioxidants. Berries, mango, and pineapple are all excellent additions. However, you should be careful with the amount of fruit you use, as it's easy to overdo it.
Fat. Fat isn't essential in a smoothie but can make it creamier. Avocados, cashews, or nut butter are all healthy choices.
A thickener. Adding something to thicken your smoothie can give it a much better texture. Yogurt can work well, but you might choose something like oats, chia seeds, or protein powder instead.
Some flavoring. While previous ingredients all provide you with some flavor, you might need something extra to tie the whole smoothie together. There are plenty of options, like lemon/lime juice or zest, mint leaves, vanilla, cinnamon, or cocoa powder.
Superfoods. You might also add some ingredients just for their nutritional benefits. Matcha powder, spices like turmeric, spirulina, and cacao nibs are all options to consider.
Ice. You may need ice to give your smoothie a good texture. Or, to make life easier, use frozen berries instead. This gives you the same texture without watering down your smoothie. Frozen berries are often easier on your blender blades too.
Pay attention to your quantities too. Even if all the ingredients are healthy, it's still easy to end up with a calorie-packed smoothie.
Should You Buy A Smoothie?
We recommend caution with any smoothie from a store, including pre-made options and ones that are made fresh for you. While some of these smoothies can be healthy, others are loaded with sugar instead.
Many store-bought smoothies don't contain all that much protein either.
Finding a nutrition label is the best way to make sure the smoothie is actually good for you. This should show you the ingredients that are used, the calorie content, along with the amount of sugar, protein, and fat.
There should still be some nutritional details available even if the smoothie is being made fresh for you. If you're not certain, why not ask?
Final Thoughts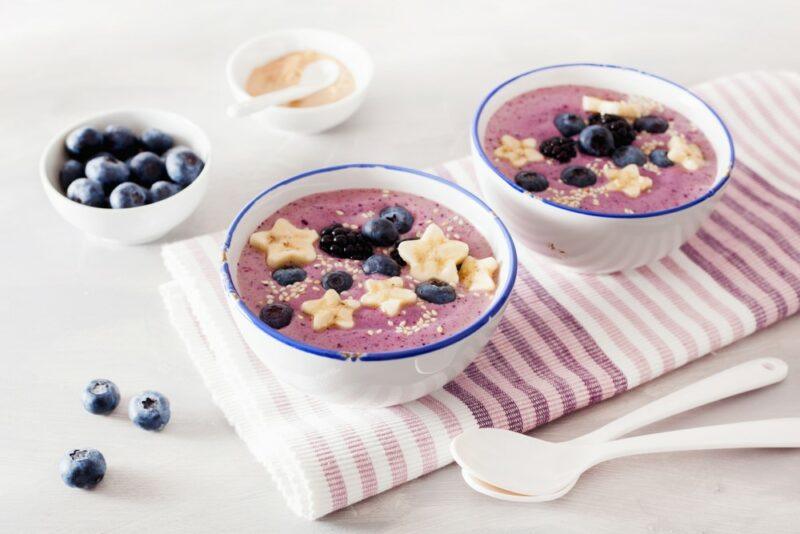 Smoothies can clearly be healthy, as long as they're well-made, but you still need to think about how often you drink smoothies and how large they are.
After all, smoothies can be deceptive. They're often higher in sugar and calories than we expect, and they don't fill us up immediately. It's easy to have a second glass of the smoothie, even after we've gone past our desired serving size. Doing this regularly could easily lead to weight gain.
Besides, smoothies aren't as amazing as people suggest. They can be packed with nutrients, plant-based compounds, and antioxidants, but so too are plenty of other foods. If you're already getting plenty of these compounds from the rest of your diet, then a smoothie mightn't help you much at all. Most people would do well to put away their daily smoothie habit and just drink smoothies every so often.