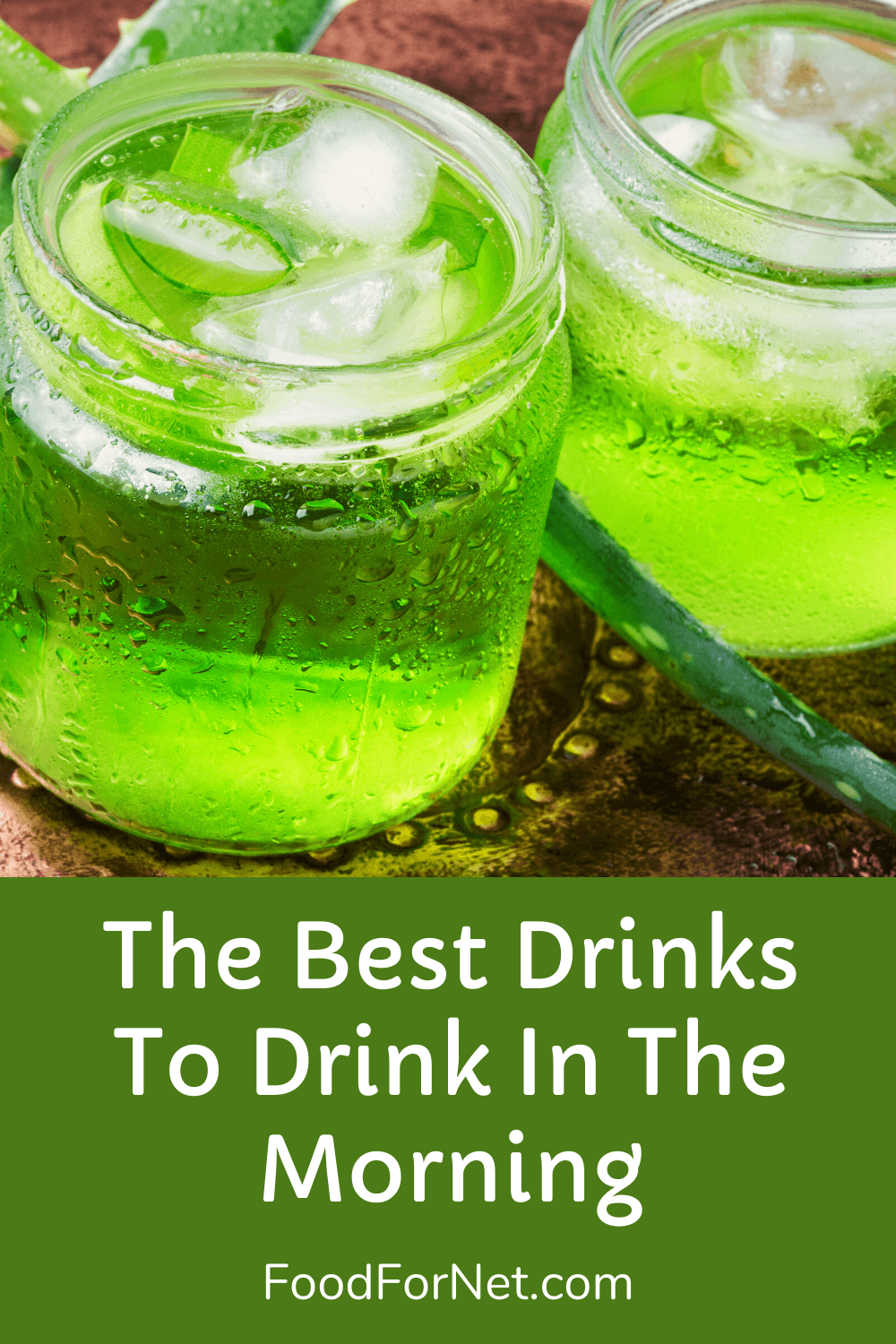 The morning is the time that sets you up for your entire day. Start the day off right and you'll have the energy to make good decisions and face whatever comes your way. Start it off poorly, on the other hand, and you might be struggling with every little thing. This is why finding the best drinks to drink in the morning is so very important.
The truth is that what we eat and drink does have dramatic effects on our bodies. Different ingredients contain their own balance of vitamins, minerals, macronutrients, and plant-based compounds. Many of these components are important for our daily function. Others might even improve our health.
When looking for something to drink in the morning, the goal is to find something healthy that makes you feel good. After all, we all have our own preferences and our bodies respond differently. Some people, for example, thrive when they start the day off with coffee, while others find that coffee gives them the jitters.
So, as you check out the list, think about which options will be best for you. You can also look at our lists of lunchtime drinks and evening drinks.
Best Morning Drinks
Water
Lemon Water
Coffee
Bulletproof Coffee
Green Tea
Matcha Green Tea Latte
Yerba Mate
Ginger Tea
Reishi Mushroom Tea
Herbal Tea
Chai Tea
Black Tea
A Healthy Protein Shake (Or Smoothie)
Hot Chocolate
Honey Water
Warm Water With Lemon
Fresh Juice
Coconut Water
Aloe Water
Aloe Vera Amla Juice
Apple Cider Vinegar With Water
Kombucha
Turmeric And Pepper In Warm Water
Turmeric Latte
A Hot Lemon Drink
Pumpkin Spice Latte
Bone Broth
Water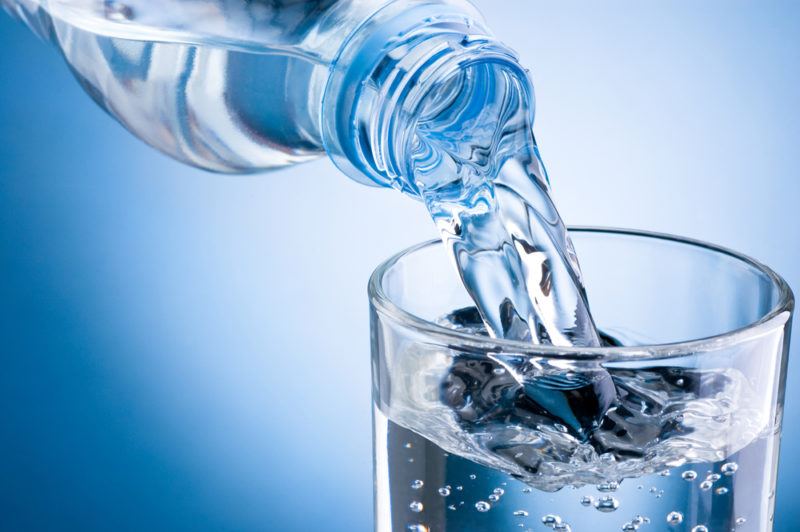 Drinking water is important at any point of the day – and doing so is especially vital in the morning. Drinking water on an empty stomach like this may help to cleanse your bowels and improve digestion, while also helping you to feel refreshed.
Most of us don't drink anything during the night, so it's easy to wake up dehydrated. Having a glass of water before you do anything else helps to get your body back on track.
Some people even recommend making sure that you don't eat anything for at least half an hour, to give the water time to have its full benefits on your body.
Lemon Water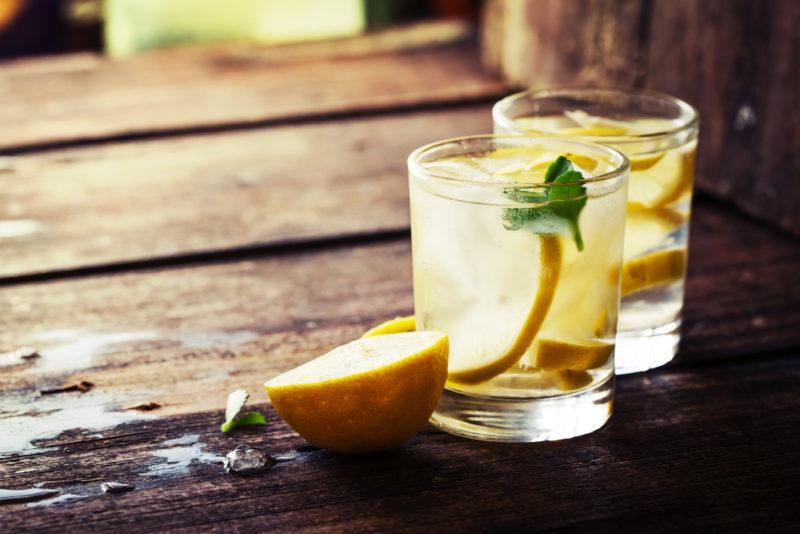 Lemon water is popular at all times of the day, with the reported benefit to help detoxify and energize. As an added bonus, you're getting some nutrients from the lemon juice too.
Now, lemon water doesn't generally contain much lemon juice, which makes some of the proposed health benefits highly debatable.
This point might not matter too much, as lemon water is still good for you regardless. If nothing else, lemon water is lightly flavored water, where you're not using sugar or artificial ingredients. So, lemon water helps you to rehydrate first thing in the morning.
Coffee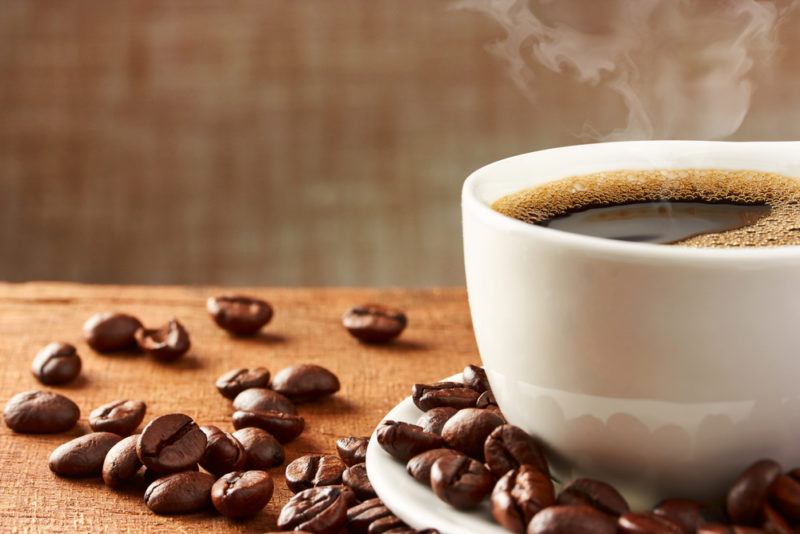 Coffee is controversial. Some people view it as being incredibly good for them, while others think of it as a bad habit that they should probably give up. Yet, there's a surprising amount of research showing that coffee may have a raft of different benefits.
For one thing, coffee contains a decent amount of antioxidants. You'll get more from fruits and vegetables, of course, but many people get a large chunk of their antioxidants from coffee, simply because they are drinking coffee so regularly.
Coffee has also been linked to decreases in disease risk. The trick is to watch your intake. The most benefits have been seen for intakes between three and five cups each day.
So, why not start your day with a cup o' joe? It's a fantastic way to kick you awake and get you ready for whatever the day has to offer.
Bulletproof Coffee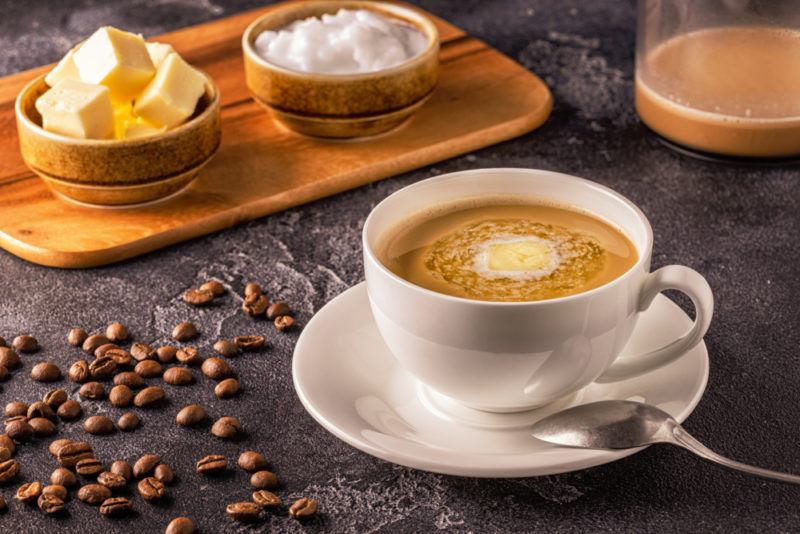 We can't talk about healthy morning drinks without mentioning the keto diet staple – Bulletproof coffee. The general idea is that you're including grass-fed butter and MCT oil in your coffee.
There are plenty of variations on the theme, such as using ghee instead of butter or coconut oil rather than the MCT. Regardless, you end up with a blended drink that is very high in fat and calories, without many carbs at all.
Many keto advocates are passionate about the drink. It can offer a sharp spike of energy and works well as a breakfast replacement. Of course, you are consuming a decent amount of fat first thing in the morning. Whether this is a good idea will depend on your own priorities.
Green Tea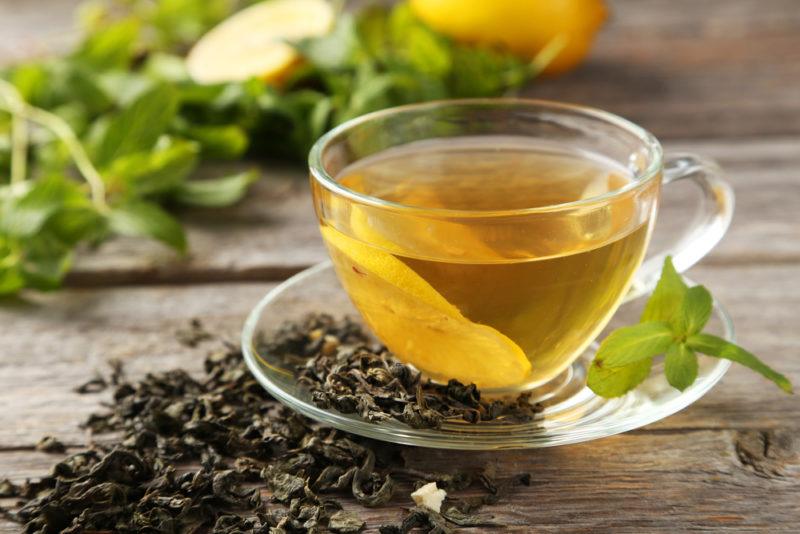 The benefits of green tea are well reported. Not only is the drink relatively low in caffeine compared to coffee, but it also contains a host of important phytochemicals.
Green tea has even been the subject of many studies. Some of these find better health outcomes for people who drink green tea regularly compared to those who do not.
The mild flavor of green tea is also appealing. After all, coffee can be intense and this isn't what you're looking for first thing in the morning.
Regular green tea isn't your only option either. You can also turn to matcha green tea. Matcha is created by grinding young tea leaves and may be even better for you.
Matcha Green Tea Latte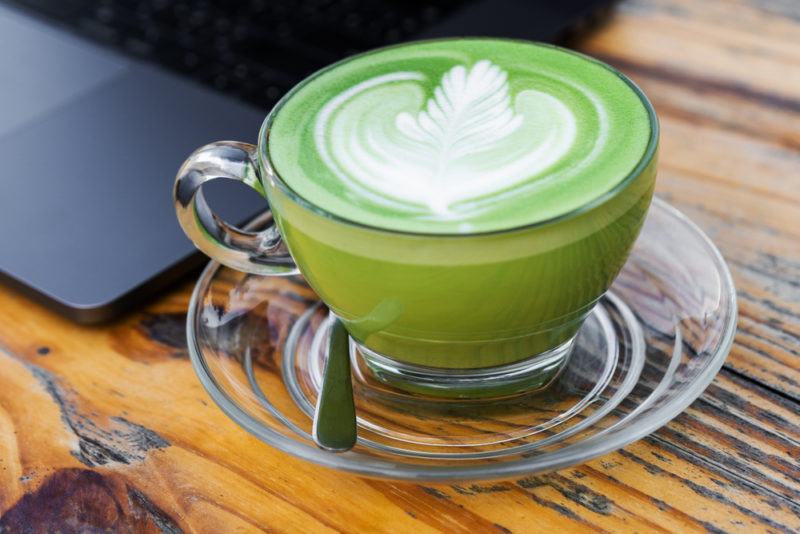 If you're not interested in a conventional cup of tea, a matcha green tea latte could be a good alternative. This drink doesn't contain any coffee. Instead, milk and matcha powder are the main ingredients.
Because you're using matcha powder rather than tea leaves, creating the drink is simple indeed. The most important thing is to first mix the matcha powder with some water until you get a smooth paste. This prevents any lumps in your finished drink.
A matcha latte can be made hot or cold, simply by choosing whether you use hot or cold milk. You can also add in a little sugar to offset the bitterness of the green tea.
You don't need to stick to dairy milk either. Many recipes use plant-based milk instead, such as coconut milk or perhaps almond milk.
Yerba Mate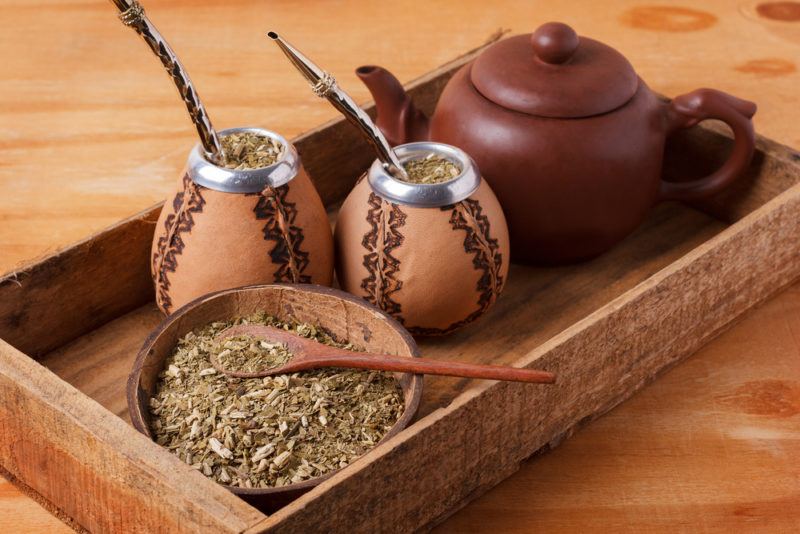 Yerba mate is a South American herbal tea. It is created by brewing the dried twigs and leaves from the yerba mate plant.
Unusually, yerba mate is traditionally consumed through a filter straw, rather than being strained into a mug. While drinking the tea this way isn't essential, it's worth trying the style at least once.
Like most types of herbal tea, yerba mate contains various polyphenols and other beneficial compounds. There is some caffeine present too, although the caffeine content is still lower than coffee.
Ginger Tea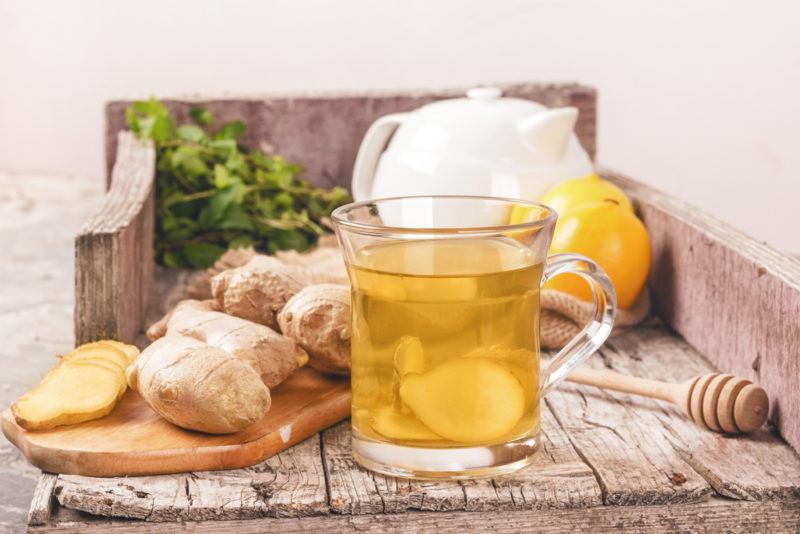 As an herbal tea, ginger tea isn't really tea at all. Instead, the drink takes advantage of fresh or powdered ginger to provide a delicious flavor. Ginger is often linked to health benefits, so it's no surprise that this drink is good for you too. It may even help to settle your stomach.
While you can buy ginger teabags, the best approach here is to make the tea yourself using fresh ginger. This will give you the best flavor, hands down, as fresh ginger has an intensity that you simply won't find with its powdered counterpart.
Making fresh ginger tea isn't as difficult as it sounds either. It won't be long before you're unwilling to take any other approach.
Reishi Mushroom Tea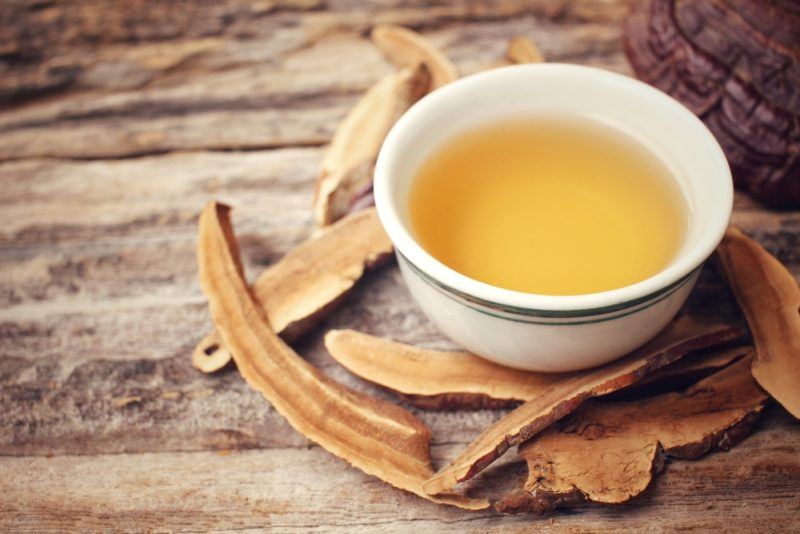 This tea is unusual, as it is created from mushrooms. The idea isn't so surprising, as many mushroom species may impact health in different ways.
Reishi's effects are often linked to the immune system. Compounds in the mushroom could also help to improve sleep and decrease stress.
You can make tea from the mushroom itself or look for a product that already contains it, to make the process easier. Many of these use the term Ganoderma lucidum somewhere in their marketing, which is the scientific name for the mushroom.
For that matter, other drinks use reishi mushroom too. Some companies use the mushroom as an added ingredient to coffee or tea, rather than the focus of the drink. This could be a way to access the compounds in reishi mushroom, without having to deal with the flavor too much.
Herbal Tea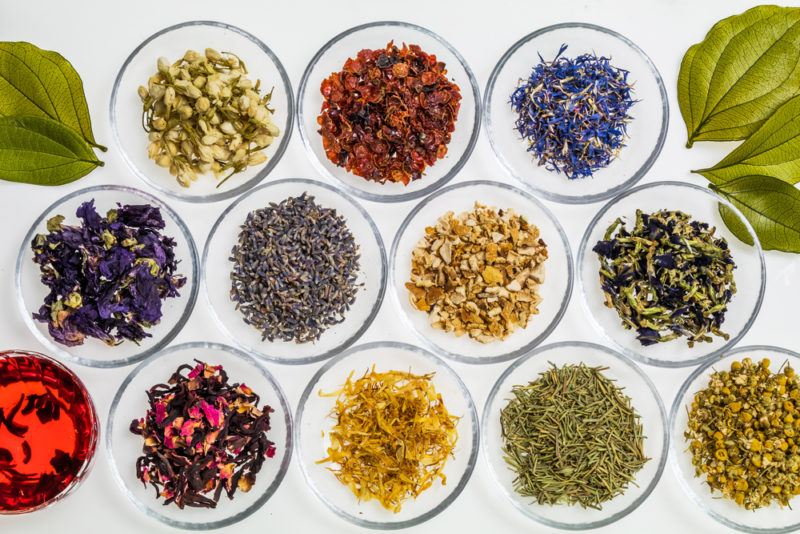 Herbal tea is perfect for any time of the day. This type of tea is created from roots, seeds, leaves, or dried flowers from various species, and doesn't rely on actual tea leaves at all. As a result, herbal tea tends to be entirely caffeine free.
The lack of caffeine can make tea ideal in the morning. After all, some people can't drink caffeine regularly, while others want to start their morning off at a slower pace.
Herbal teas can be fun too, as there are so many different types to try. Even if you just focused on teas that contain a single ingredient, like rosehip tea, it would take a long time before you ran out of new tea to try. Then there are all the teas that use multiple ingredients. Each of these has a distinct flavor profile too.
There is another advantage too. In the end, a cup of herbal tea is mostly water, with a little flavoring. The tea ends up being very low in calories and will also help to hydrate you.
Chai Tea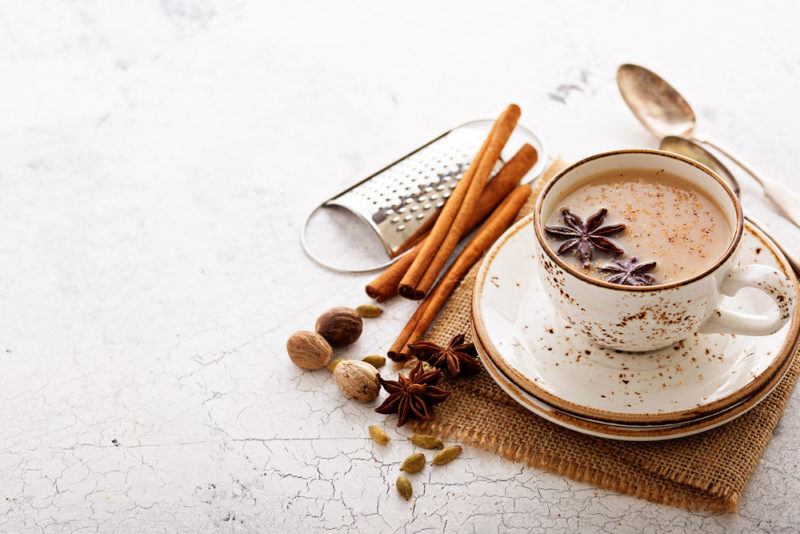 Chai uses black tea as a base ingredient, then adds various spices to the mix. Cinnamon, cardamom, and ginger are all common additions, but the exact spices will vary depending on the recipe.
While chai tea is tasty at any time of the day, it may be especially appealing in the morning. The spices help to create a vibrant drink, one that is certain to kick you awake. And, as a bonus, you're getting less caffeine than you would with coffee.
You don't need to make the drink as chai tea either. There is also a chai latte variation, where you are relying more heavily on milk, rather than mostly water with a little milk. As with other latte-style drinks, you're not limited to dairy milk.
Plant-based milks can work well too. However, the various types of plant-based milk behave differently to one another, so you might need to start off with a recipe to make sure your morning treat tastes good.
Black Tea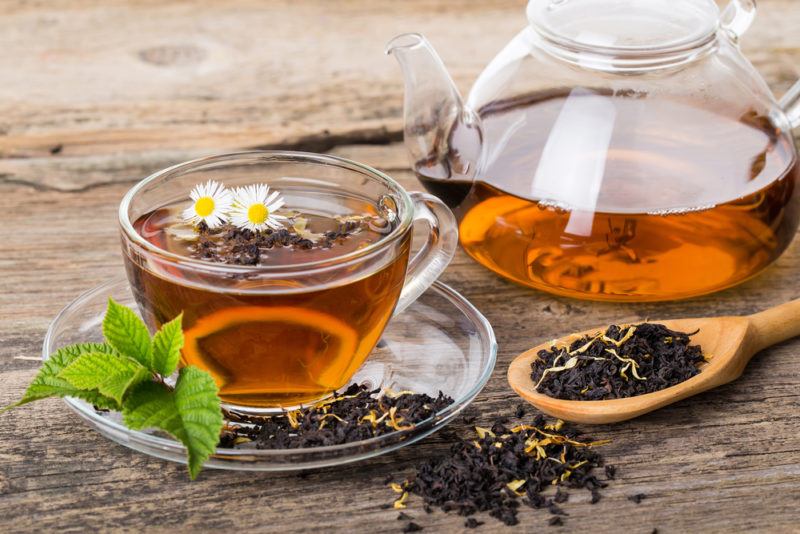 With all these tea types to choose form, it's easy to overlook classic black tea. Having a mug of tea first thing in the morning is a habit for many people. And, why not? Black tea mightn't have all of the benefits that green tea offers, but it does still have many of them.
You might choose to add in some milk (dairy or plant-based) to the tea and possibly some sweetener.
A Healthy Protein Shake (Or Smoothie)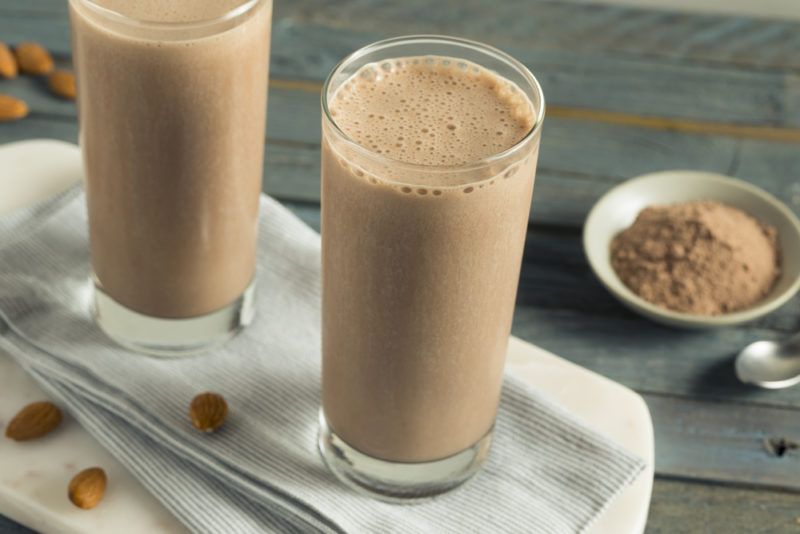 The biggest advantage of a protein shake is in the name. This type of shake acts as a source of protein, which helps you to feel satisfied and full of energy.
Many people use protein shakes instead of breakfast, perhaps because they hope to lose weight or perhaps because they don't have time for a full meal. Whatever the reason, protein shakes can be a good choice. Some even contain a decent amount of nutrients.
But, a protein shake is only a good morning choice if it is well made.
Some protein shake recipes use large amounts of fruit and even fruit juice, while missing out many powerful smoothie add-ins. Such drinks often end up being high in sugar and low in nutrients.
Choosing the right protein powder is an important place to begin. You can also think about the type of milk and whether you want extra ingredients or not. The main goal is to create a filling nutritional shake that will keep you going.
Hot Chocolate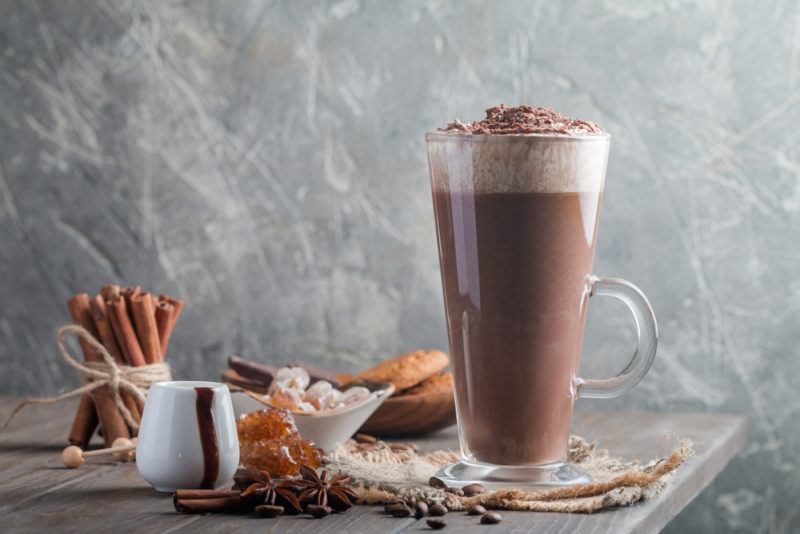 Hot chocolate can easily be a decadent drink, high in calories and fat. But, this isn't the only way to make it. You can also make healthier hot chocolates, ones that are perfect for first thing in the morning.
The main trick is to choose your cocoa powder carefully. Many commercial cocoa powder brands rely on sugar and additives, which often gives you a sweet and sickly mess.
Thankfully, there are better products out there. These often have a higher cocoa percentage (perhaps 80% or more) and use few extra ingredients. Cocoa powder like this provides more beneficial plant-based compounds, along with lower sugar content.
You could also choose a plant-based milk rather than dairy milk. Plant-based milks are often lower in calories, which is useful if you want to create a lighter drink.
Honey Water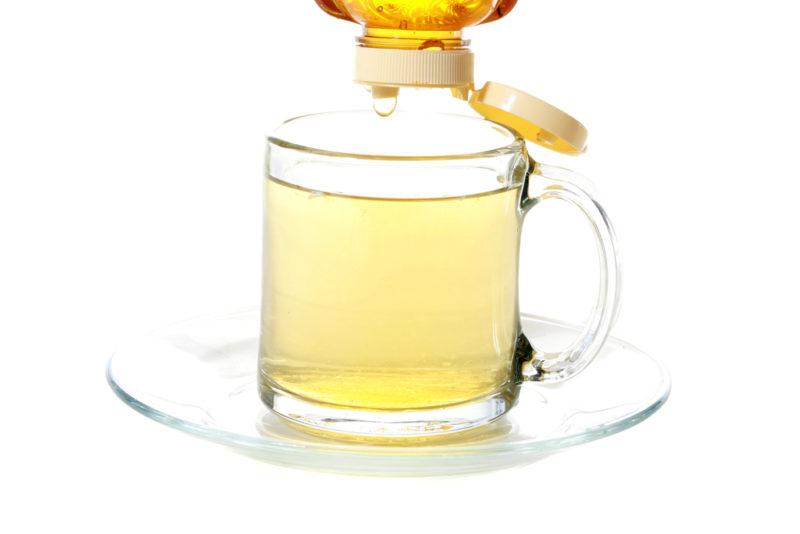 While this simple drink often gets overlooked, it can be an ideal morning choice, especially on an empty stomach. The idea is that you're dissolving honey in warm water, then drinking it.
You don't even need to use piping hot water. In fact, making this drink warm rather than hot might have some benefits, as warm water first thing in the morning is meant to help with digestion.
Warm Water With Lemon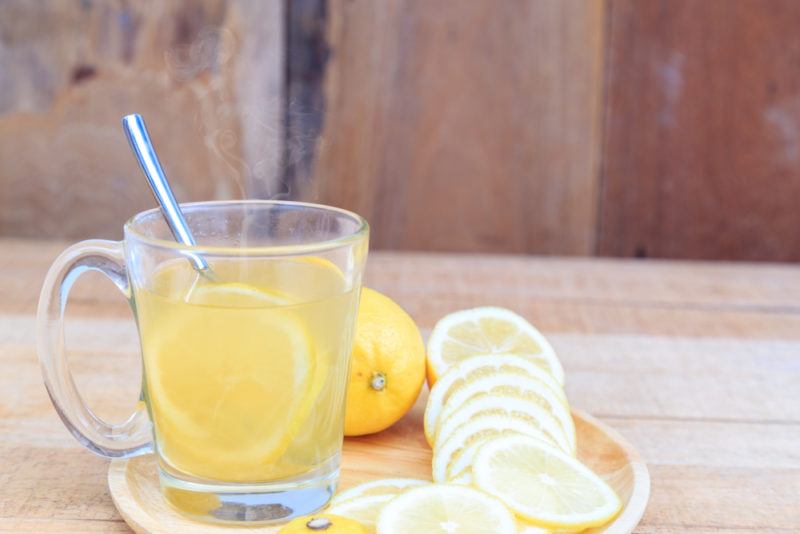 Speaking of warm water, combining warm water with lemon is another trick. You're simply making lemon water, which we talked about earlier on in this list. The only difference is that the water is warm, rather than cold.
If nothing else, warm water is often easier to drink than cold water first thing in the morning.
You could easily combine this and the previous approach, creating a warm drink that has both honey and lemon. This could be especially appealing on cold winter mornings.
Fresh Juice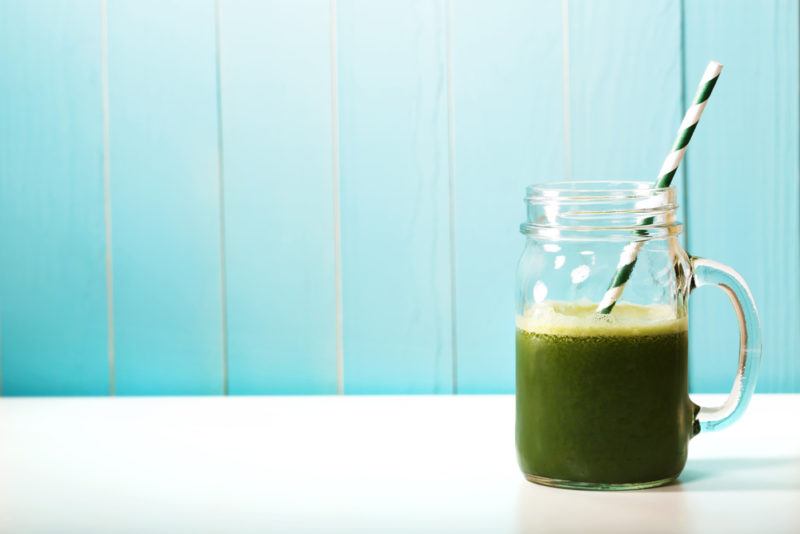 Juice has some advantages in the morning. It is refreshing and does offer beneficial compounds from the fruit that was used. This is particularly true if you're relying on juice that you've squeezed yourself. Leaving some of the pulp in your drink can be helpful too, as the pulp offers fiber.
Of course, juice has its limitations too. Most fruit juices are very high in sugar, giving you much more sugar in a serving than you'd ever get from fruit alone.
Keeping an eye on your serving size helps to decrease this effect. You can also dilute your juice. For example, a 50/50 mixture of orange juice and water contains half as many calories as a glass of orange juice.
You can also be wise in the type of juice that you choose. Some juices have more benefits than others. Cranberry, pomegranate, and tart cherry juices are often promoted for their high phytonutrient content.
Fruit juice isn't your only option either. If you have the right tools, you can juice many fruits and vegetables. You might use a combination of these together in the same drink. Other healthy ingredients could be added too, like spirulina or chia seeds.
Coconut Water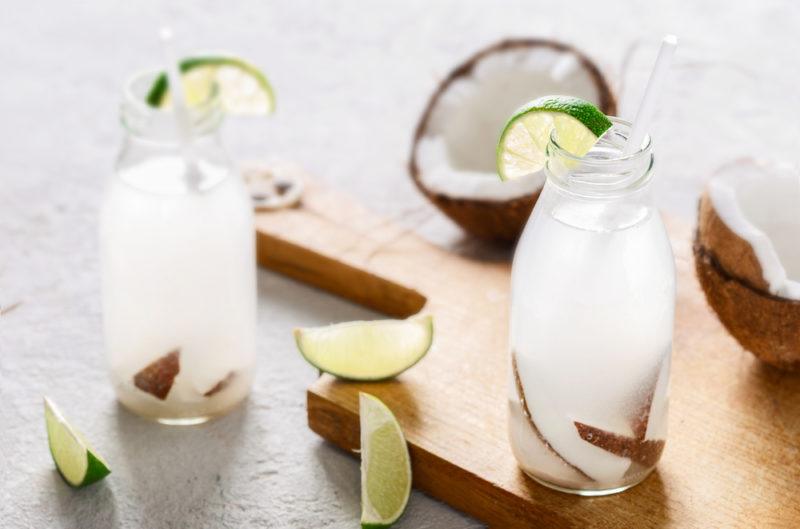 Like many of the entries on this list, coconut water is hydrating. It is, after all, mostly water. Coconut water might even be more hydrating than water, as it contains extra electrolytes. Similar electrolytes are found in sports drinks, but coconut water is a healthier and less artificial option.
As long as you enjoy the flavor of coconut, then coconut water is a delicious drink. Another bonus – coconut water is low in fat and calories.
Aloe Water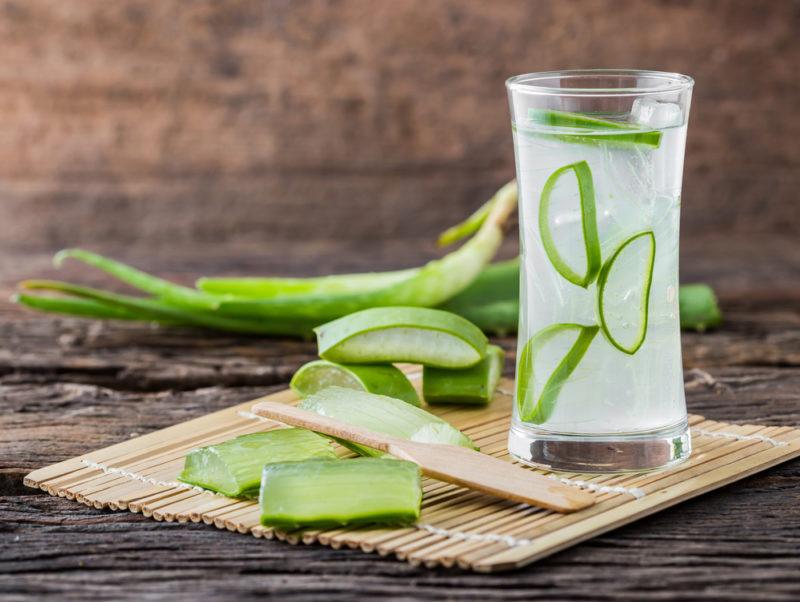 Aloe vera is thought to have rejuvenating properties. Aloe water is the liquid that is extracted from the plant. It tends to have a slightly bitter flavor, along with some notes of citrus.
Various companies sell aloe water. Some of them add extra ingredients to make the drink taste better. There may be some additives too, so it's important to choose your brand carefully.
You can also make aloe water at home. Some people do this by blending aloe gel with water. Another approach is to soak aloe gel in water overnight, then drink the water.
The gel you use could be a separate product that you've purchased or gel that you've extracted from the aloe vera plant itself.
Aloe Vera Amla Juice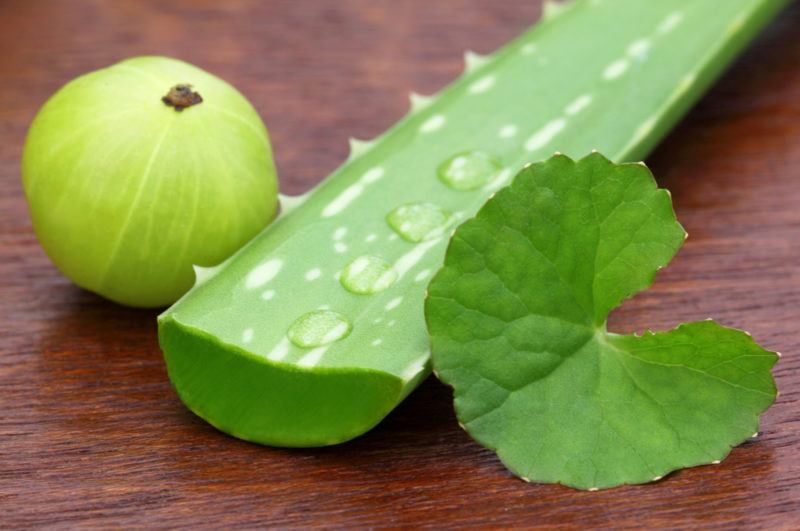 While aloe water might have benefits, many people don't enjoy the flavor. Mixing in some other ingredients can create a drink that tastes better and is still good for you.
Citrus is a common choice, as this helps take the edge off the bitterness of the aloe. Amla juice is another interesting choice. Amla is an Indian gooseberry that may offer health benefits of its own. Plus, the flavor of amla juice complements aloe vera well.
Amla juice is relatively uncommon, which is the biggest problem with this combination. You may need to order the juice online or look for a product that already contains both ingredients.
Other ingredients could be added to the mixture as well. A shot of wheatgrass juice is sometimes recommended. Wheatgrass has been linked to various benefits anyway, so there's no harm in giving the combination a try.
Apple Cider Vinegar With Water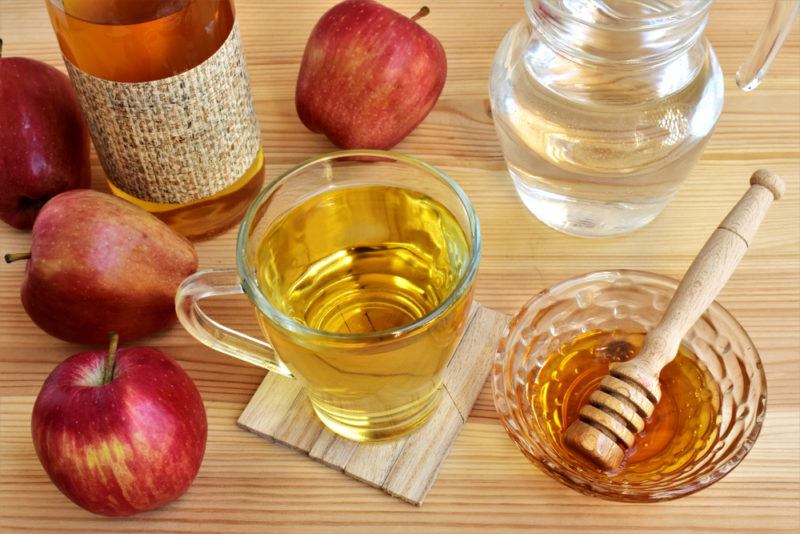 Apple cider vinegar features in many detox recipes and lists. Unpasteurized versions of the vinegar are thought to be the best, especially those that still contain the mass of enzymes known as the mother.
Some people drink apple cider vinegar as a shot, but doing so might affect the enamel on your teeth or damage your esophagus if you're not careful. After all, vinegar is acidic.
Diluting the apple cider vinegar with some water is an easy way to get the benefits of the vinegar without any risk. You could add other ingredients to make the combination taste better, like cinnamon, lemon juice, and honey.
Kombucha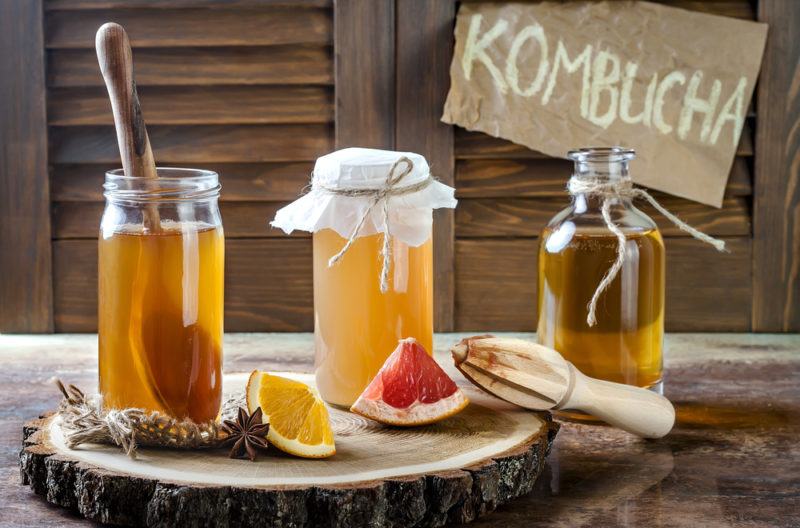 Fermented drinks like kombucha have many advantages. They often taste good and contain beneficial bacteria. These may help improve the balance of bacteria in your gut, while promoting health in other ways too.
Kombucha is one of the most popular fermented drinks, so it's a fantastic place to begin. This drink is made from fermented tea and can be flavored in various ways.
While sugar is used in the initial recipe, this mostly acts as food for the bacteria. As a result, the finished drink ends up being low in sugar, which is always good news.
Turmeric And Pepper In Warm Water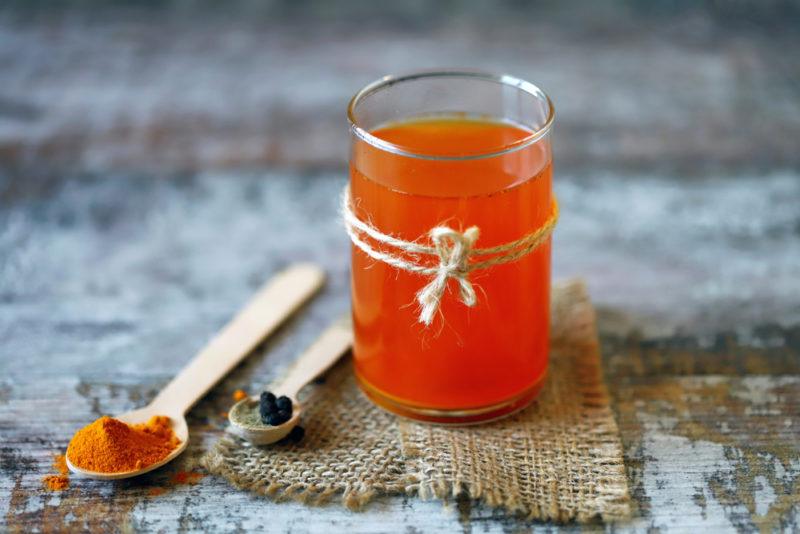 Warm water works well as a base for many healthy drinks. This time, turmeric and black pepper are the other ingredients that you'll be using.
The drink is a way to access the health benefits of turmeric. Using black pepper is crucial, as the piperine in black pepper helps with your ability to absorb curcumin from the turmeric.
Now, turmeric, black pepper, and warm water isn't going to be the tastiest drink. The spices won't dissolve well in the water either. This may not be a problem if you are mostly interested in health benefits.
If you want something enjoyable to drink then the next entry in our list might be a better choice. Or, perhaps you could add some other ingredients to your turmeric and pepper drink to make it taste nicer.
Turmeric Latte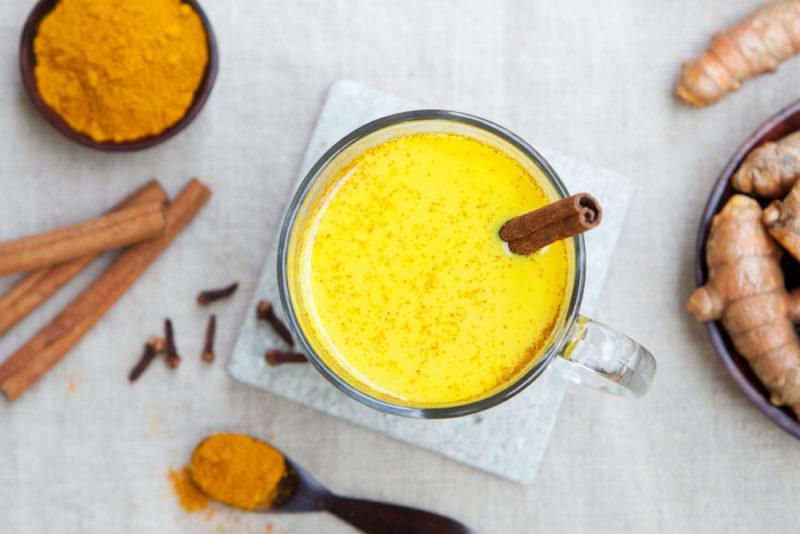 Turmeric lattes have become popular ways to increase turmeric intake. The idea is appealing, as this healthy spice has many benefits and can taste pretty good too.
A turmeric latte normally relies on fresh turmeric, along with plant-based milk and some spices, like cinnamon and ginger. Despite the name, a turmeric latte doesn't tend to contain any coffee. This makes it an enjoyable caffeine-free drink that is perfect at any time of the day.
You can theoretically make a turmeric latte using dairy milk instead of a plant-based milk, but few people do so. Instead, the drink is almost always made using plant-based milk.
A Hot Lemon Drink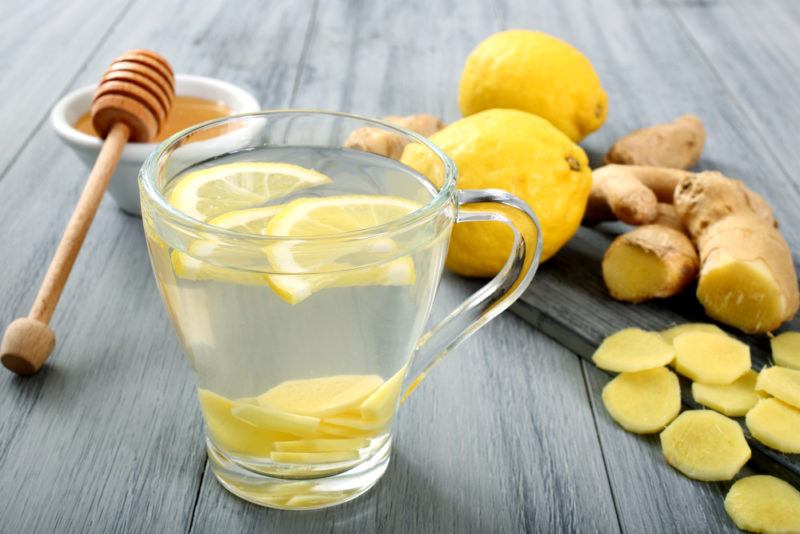 While a hot lemon drink is similar to other entries on this list, there are some differences too. This time, you're relying on, rather than warm water.
Most versions of this beverage don't just rely on lemon and water either. Other healthy ingredients can be added in to create a tastier drink. Fresh ginger root is one of the most common choices, along with honey. You might choose to include other herbs and spices too.
Pumpkin Spice Latte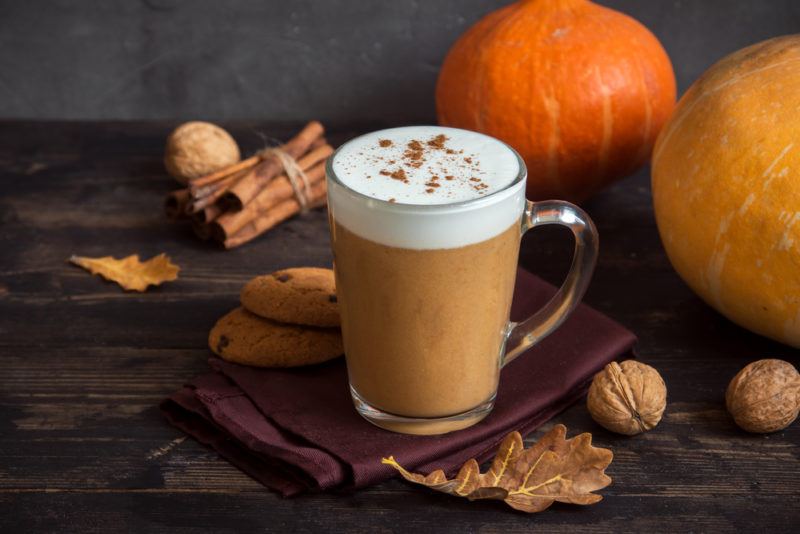 Just like with a hot chocolate, the benefits of a pumpkin spice latte depend on how you make it. Many versions end up being sugary or high in fat. Neither option is especially appealing for first thing in the morning.
But, if you find a good recipe, then a pumpkin spice latte can be amazing.
After all, many recipes use pumpkin puree and pumpkin pie spice. Both of these contain healthy ingredients.
Bone Broth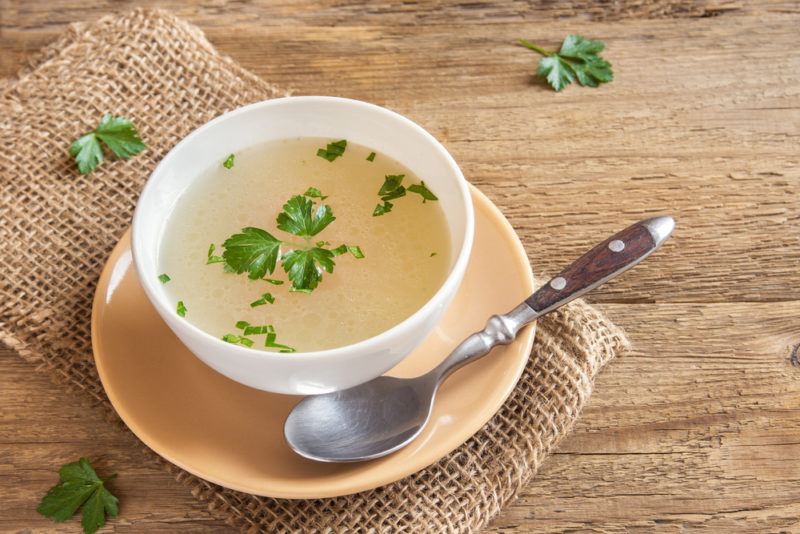 You might consider bone broth to be a soup rather than a morning drink, but many people do enjoy bone broth out of a mug first thing in the morning. The appeal is easy to see when it's cold outside, as bone broth is warming and nutritious all at once. If it's just too weird for you to drink hot bone broth in the morning, you can get a broth-based protein powder and mix it into a breakfast shake.
Bone broth is very interesting for your digestive system and joints too. This is because it contains compounds that are derived from the bones and connective tissues of animals. Some of these compounds are uncommon in our diets, so bone broth may improve your health in a way that most other drinks cannot.