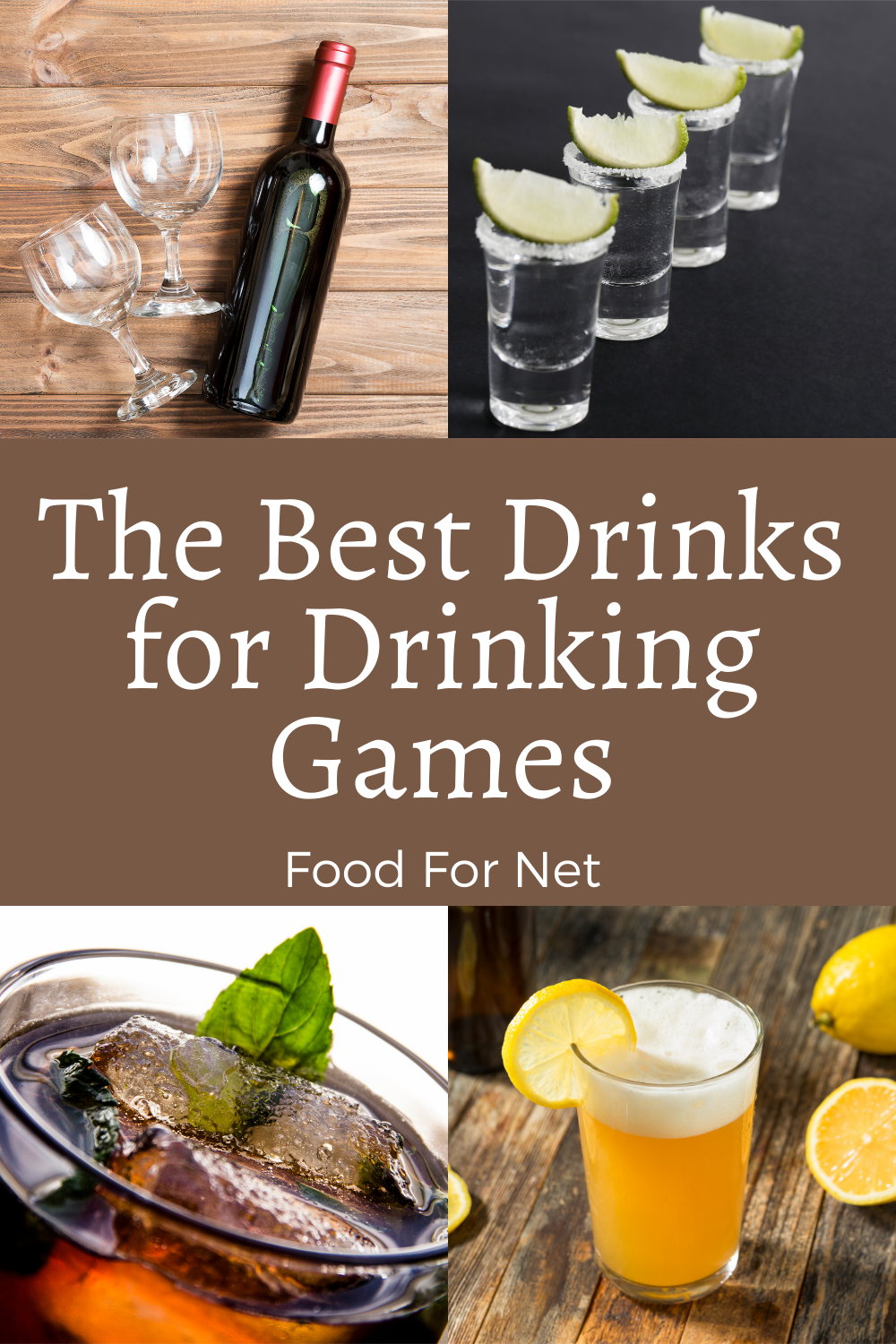 Drinking games can be a lot of fun, especially at parties. They help to break the ice, get people to unwind, and make everyone at least a little tipsy in the process. And, there are countless drinking games to choose from, including those that you buy and those that don't rely on any props at all. But, before you get started, you need to think about the best alcoholic drinks for drinking games.
After all, drinks aren't all the same.
They vary drastically in flavor, alcohol content, and complexity. The choice that you make is going to strongly influence your drinking game and perhaps your entire party.
That's why, today, we're going to look at a variety of drinks that are exceptional with drinking games. The best one for you will depend a little on the game that you're playing and the results that you're looking for. Do you want everyone to get drunk fast or would you rather a smoother and gentler experience?
You'll also need to adapt the game to the alcohol that you plan on using. For example, if you're relying on shots or a high ABV cocktail, you don't want your guests taking a swig every few minutes. You could also allow guests to select their own drink. This way the people with low tolerance can stick with low ABV drinks and the regular drinkers can turn to shots instead.
Best Alcoholic Drinks For Drinking Games
Vodka Shots
Other Single-Ingredient Shots
Beer
Rum and Coke
Any Spirit and a Mixer
Premixed Drinks
Wine
Jello Shots
Punch
Pimm's Cup
Shandy
Tequila Slammer
Prairie Fire
Melon Ball Shots
Kir
Wine Spritzer
Vodka Shots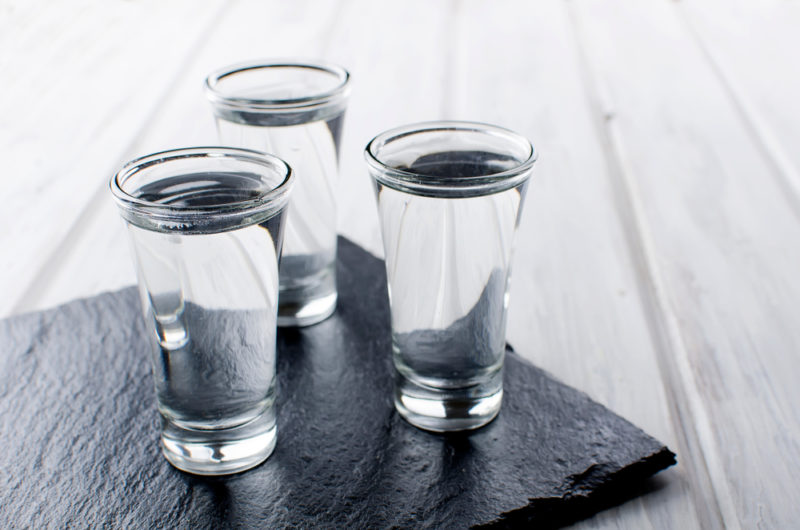 Let's begin with something simple. There are plenty of reasons to use vodka shots in a drinking game. For one, they're easy. You just need to pour the shot out of the bottle. There's no mixing or measuring to worry about. That's perfect when everyone is getting a little tipsy.
Plus, vodka is colorless. It looks just like water when you pour it into a shot glass.
This makes vodka perfect for games like shot roulette, where players are choosing a glass without knowing what's in it. You can play shot roulette with other drinks too, but none are quite as straightforward as vodka.
Other Single-Ingredient Shots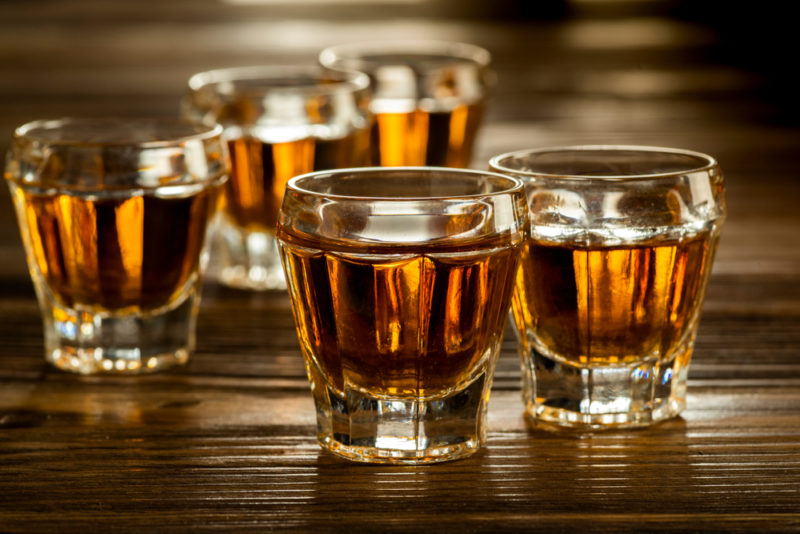 The clear and largely flavorless nature of vodka gives it some advantages for a drinking game, but really, you can choose whatever spirit you prefer and drink it as a shot. The effect will be mostly the same regardless of the spirit, so you can go with your personal favorite.
If having a shot of gin or whiskey doesn't feel quite right, you could always drink the spirit neat instead – and take a sip whenever it is your turn, rather than drinking the whole lot in one go.
Liqueurs and cordials can be used as shots too. This can be perfect for a drinking game, as most liqueurs have a lower ABV than spirits.
Just be careful with the liqueur that you choose, as some will work better than others. Baileys Irish Cream, for example, is a cream-based liqueur, so it is very decadent. Drinking too much of this in a short period of time will lead to some upset stomachs and an unpleasant experience all around.
Beer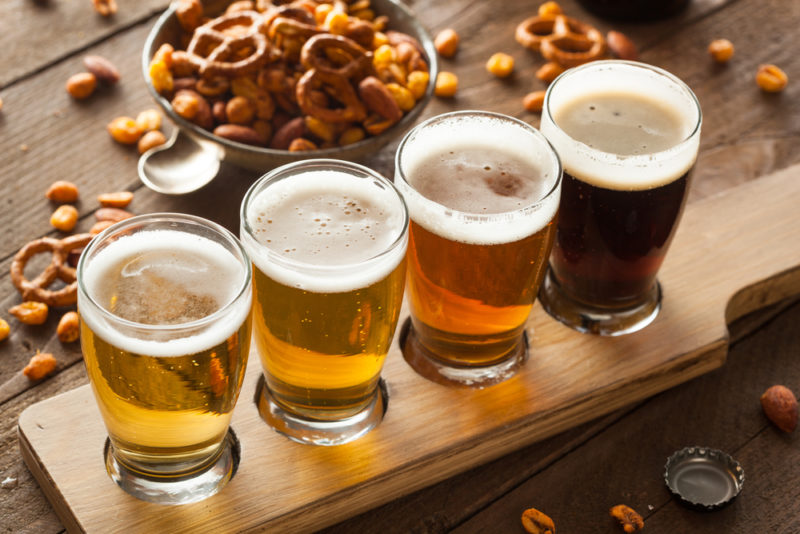 Beer is another obvious choice. It's almost essential if you are playing beer pong (although, you could technically play the game with another drink if you really wanted to) and works well with other drinking games too.
The big advantage is the alcohol content. Beer tends to be low in alcohol – many types have less than 5% ABV. There are heavier hitters out there too, but the beer people bring to a party is often on the low end.
The low alcohol content is fantastic, as it means that players can sip, slurp, or chug beer without too many problems. Using high alcohol mixed drinks or shots instead can get people drunk far too quickly.
Rum and Coke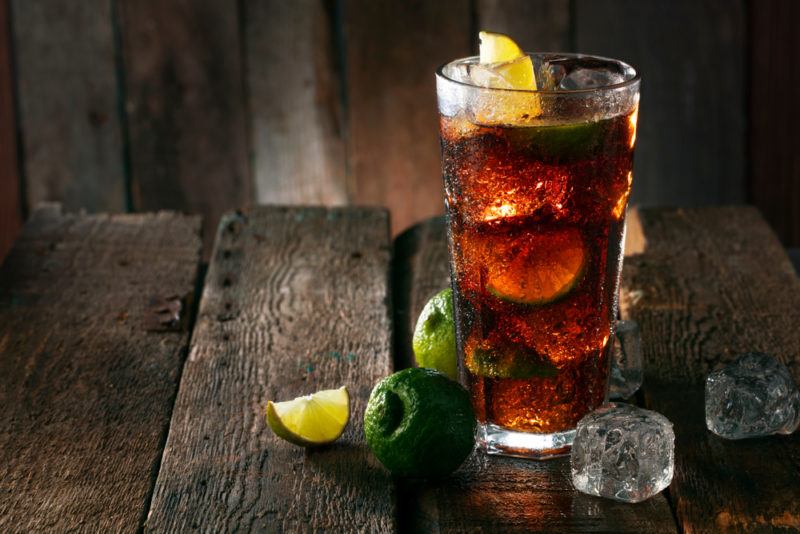 Rum and coke is a classic two-ingredient cocktail. It is exactly what the name suggests – you're combining some type of rum with coke. Coca Cola is a common choice, but you could use Pepsi too or a different brand entirely.
Purists sometimes say that the perfect ratio of rum to coke is either 1:2 or 1:3. Either ratio creates a fairly strong cocktail where the flavor of the rum remains distinctive.
While those ratios can be appealing, you don't have to stick to them. In fact, a rum and coke works well because each guest can choose their own ratio. Some might go with a strong drink, while others might pick one where the rum is barely noticeable.
This drink has another advantage too – the dark color of the coke. You can't tell whether there is any alcohol in the glass simply by looking at it. This works well for some drinking games – and can help anyone who isn't drinking to feel less left out.
Any Spirit and a Mixer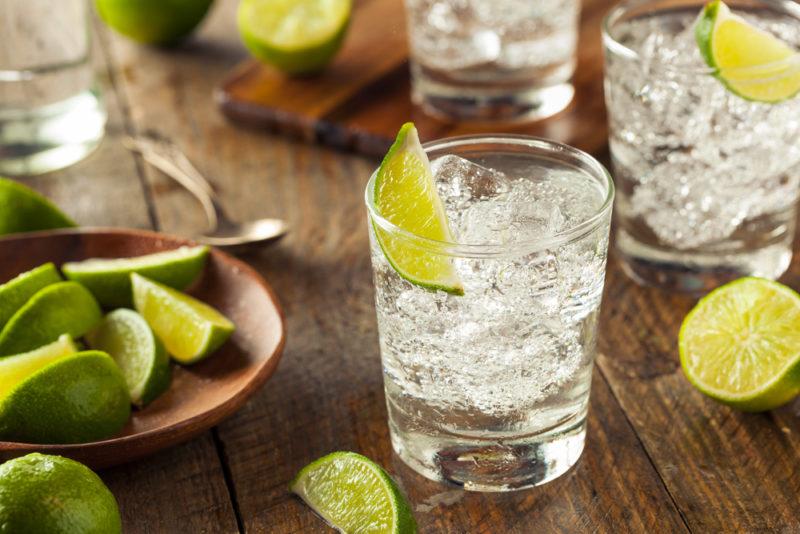 You'll get similar benefits by combining any spirit with a mixer. Whether you're looking for rum mixers, tequila mixers, gin mixers, whiskey mixers, or vodka mixers, there are plenty to choose from.
For a drinking game, you'll often want a sweet mixer, like cranberry juice, lemonade, orange juice, or cola. This way your beverage is easy-to-drink – perfect if you need to take a gulp quickly.
The best trick is to find a combination that you know you enjoy. Stick to spirits that you know too. You don't want to be learning about your tolerance to an unfamiliar drink right in the middle of a drinking game.
Premixed Drinks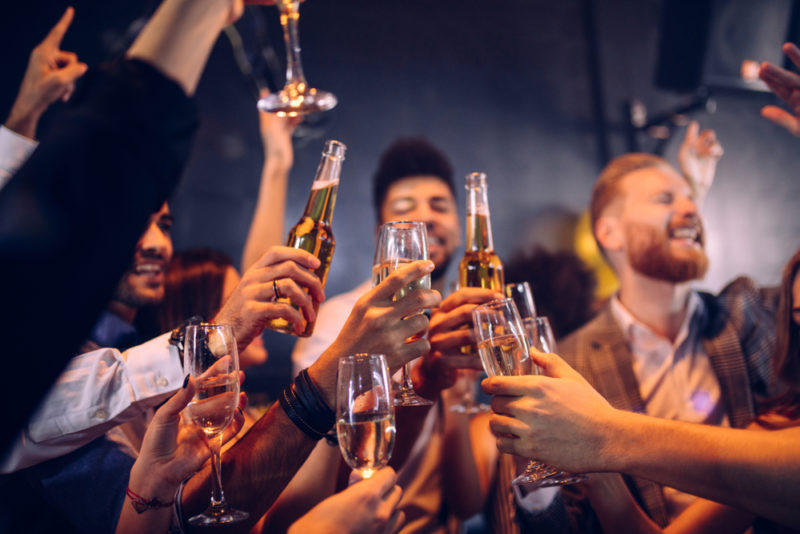 If beer's not your thing, then a premixed drink is another low ABV way to enjoy a drinking game. These vary wildly in flavor, price, and ingredients, but many people already have a favorite that's easy to bring along to an event.
Having a premixed drink from a bottle or can is also helpful because you know exactly what you're drinking and how much alcohol is in it. And, if you know how many bottles you brought with you, you can easily keep an eye on your intake.
Doing so is safer than having someone make or pour your drinks – giving you the chance to simply relax and have fun.
Wine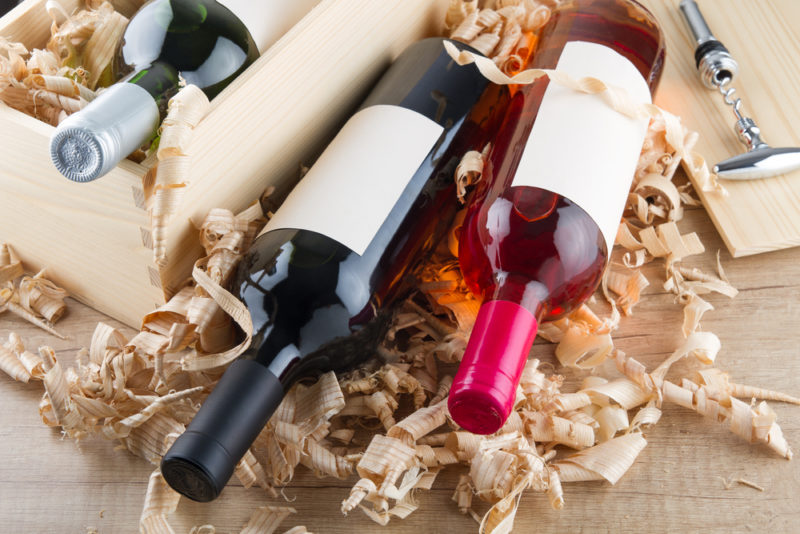 Then, of course, there's wine. Using wine for a drinking game might seem uncool when you're young or at a party, but for many people, wine ends up being the go-to.
It's easy to see why. Wine has a higher ABV than beer, but less than a straight shot of a spirit. So, it's easy to drink and strong enough to get you tipsy relatively fast.
There's no mixing involved, making the whole thing effortless. Plus, if you really want to, you can just swig the wine straight from the bottle.
These features make wine an easy choice in many situations and particularly good if you're playing a drinking game at home between two people. Try drinking wine for games where you drink every time a certain character comes on screen or a specific phrase is said. There are many of these games to choose from, like the Friends drinking game.
Jello Shots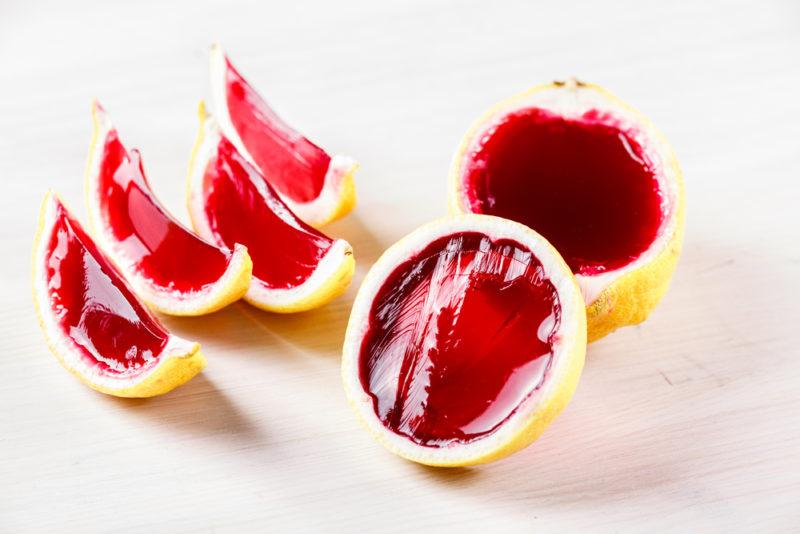 Jello shots can be a bit of fun, although you'll need to prep enough of them before the event. There are countless recipes to try, ranging from simple to complex. Some jello shots even try to recreate the flavors of classic cocktails (with varying degrees of success).
You can't slam back a jello shot quite as fast as a regular one, but this isn't always a bad thing, as using jello shots might help to stop things from getting out of hand too quickly.
The strength of your shot will vary depending on the ingredients that you're using. But, do pay attention to the recipe. You can't simply add more alcohol to make the shot stronger. Try that and you could easily end up with a shot that doesn't set.
Punch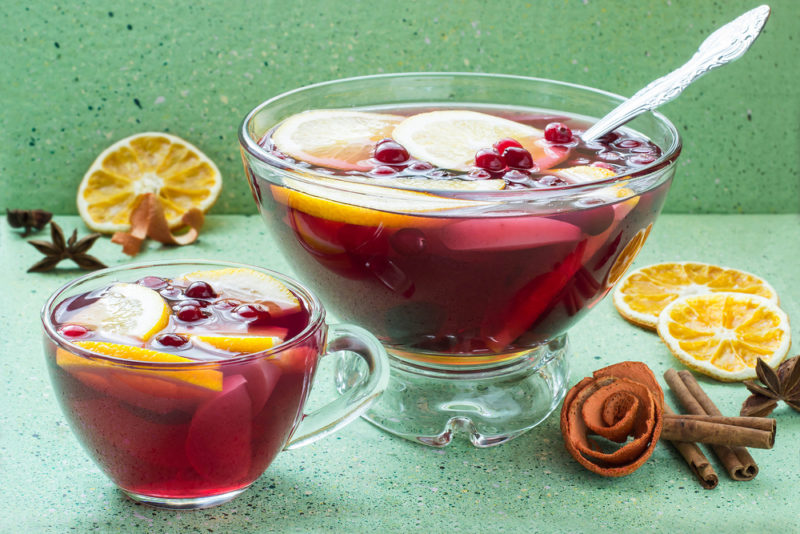 Homemade punch is another option for a party because you can prepare everyone's drinks at the same time. This is much simpler than a DIY affair and you don't have everyone's empties to worry about either.
Plus, there are countless amazing recipes for punch out there. Some only use a few ingredients, while others might be more complex. You can choose the strength of the punch too.
If you have sober drivers in the mix, why not make two types of punch? One alcoholic and one not. That way everyone can get involved in the action, even if they're not drinking booze. This approach also makes it easy for people to opt-out whenever they want to by just switching from alcoholic to non-alcoholic punch.
Pimm's Cup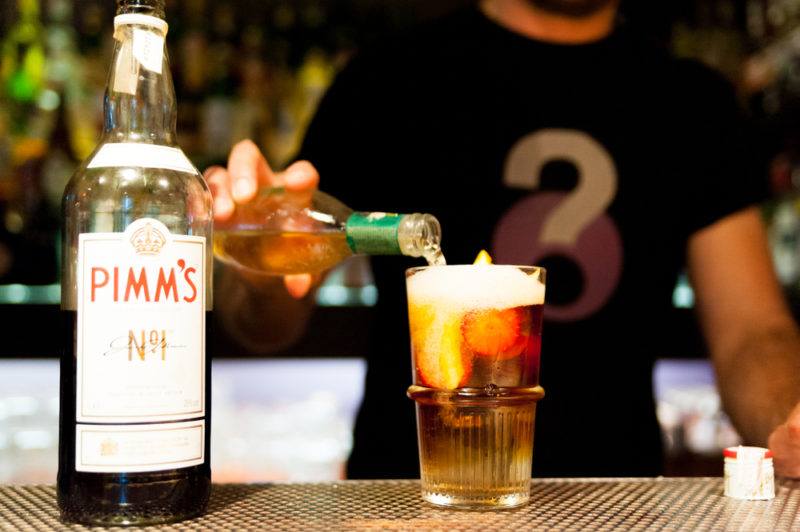 A Pimm's cup is simple. It's a two-ingredient cocktail made with Pimm's No. 1 liqueur and ginger ale. You can add fruit and ice into the glass too, but nothing else is needed.
The cocktail is easy to make and tastes good, as the liqueur has a more interesting flavor profile than a straight spirit. This is also a fairly low APV option, as the liqueur is lower in alcohol than a straight spirit.
Shandy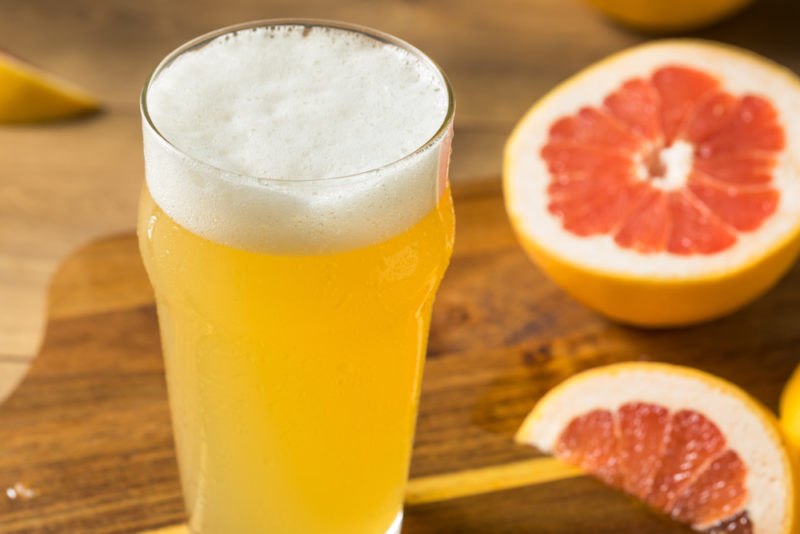 If you're looking for a flexible cocktail, a shandy is it. You're simply mixing any type of beer with another type of drink, with soda being the most common addition.
Beer with lemonade is a classic choice here, as the sweetness from the lemonade makes the beer even easier to drink. You're also diluting your drink, which is useful for drinking games.
Of course, you'll need to work out which combinations of beer and soda actually taste good. Some will certainly be better than others. For example, you'll probably want a different soda to combine with a lager compared to an IPA.
Tequila Slammer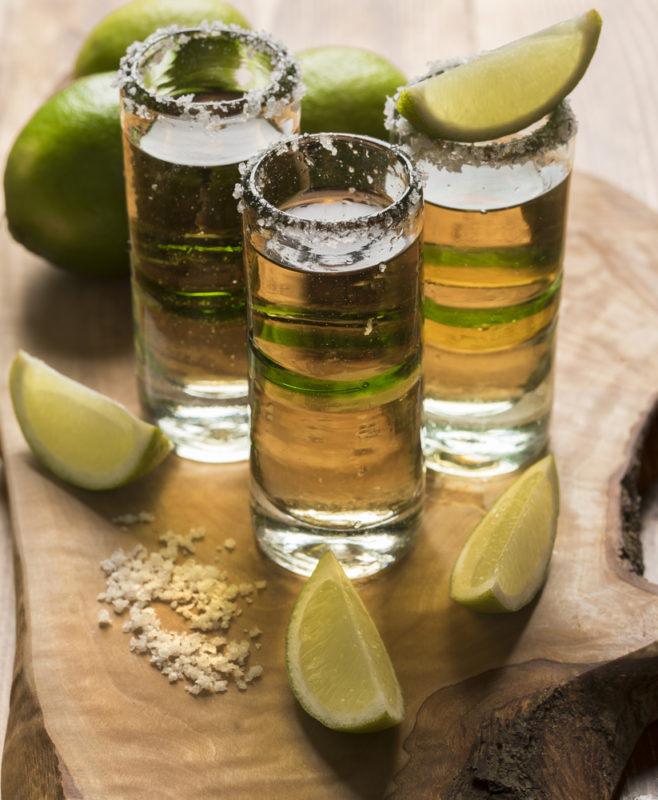 If straight spirits are too intense as a shot, then a tequila slammer could be a fun alternative. This shooter simply involves taking a shot of tequila and topping it up with soda. Trying to down the drink in one go can be a bit of a challenge because of the bubbles, but doing so is half the fun.
The name tequila slammer comes from the fact that you're meant to slam the drink onto the bar before you try to down it. Doing so makes it fizzier still, which then ups the challenge of drinking it.
You could also dilute this shot by using more soda water and less tequila. Doing so might be ideal for people who don't drink tequila often or if your drinking game has people taking shots often.
Prairie Fire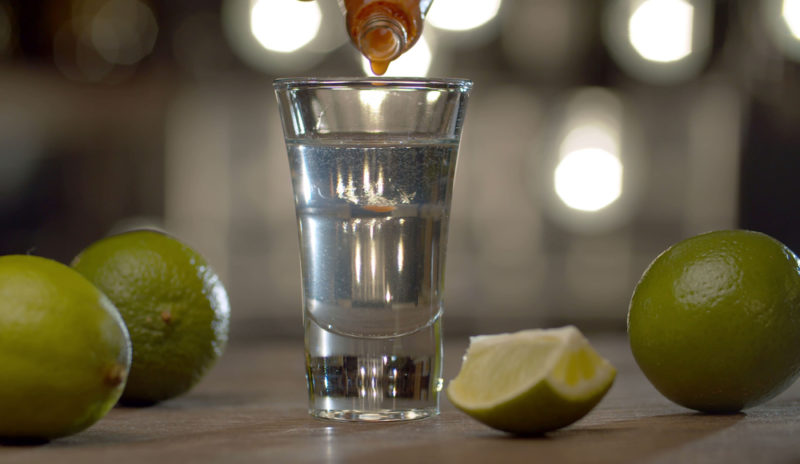 This drink is another play on the idea of a straight tequila shot. This time you're adding Tabasco sauce to the shot. How much Tabasco? That's up to you.
Prairie fire shots aren't great if people are going to be downing shots left and right. But, they are fun for games where you want taking a shot to be a notable experience.
Melon Ball Shots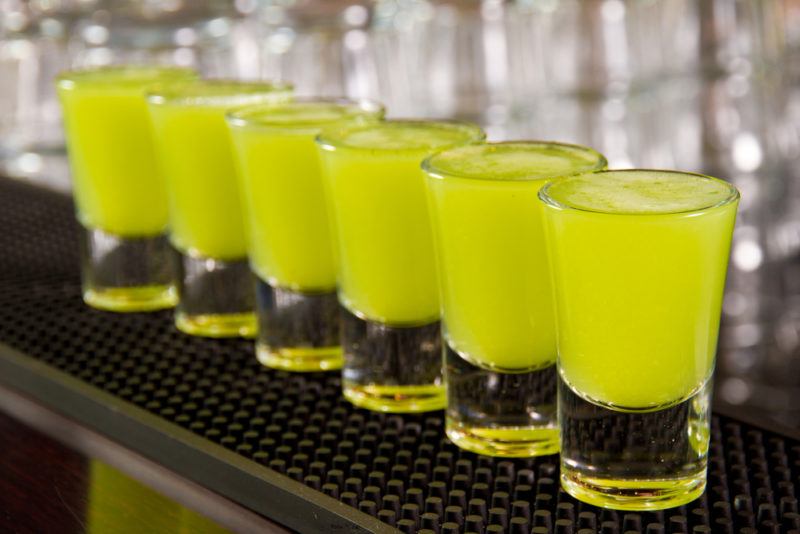 These little shots look good and taste even better. You're using three ingredients – melon liqueur, vodka, and pineapple juice. With one spirit, one liqueur, and one mixer, the shots still have a kick, but less so than most other shot recipes.
There's no layering to worry about, so you could easily mix up a large amount all at once and then pour the shot glasses. This would be an ideal party shot, as making more isn't too stressful, even if you're tipsy when doing so.
You can play around with the flavors too. Try picking a flavored vodka for an extra layer to the drink. Coconut vodka works well here, as you already have some tropical flavors present.
Kir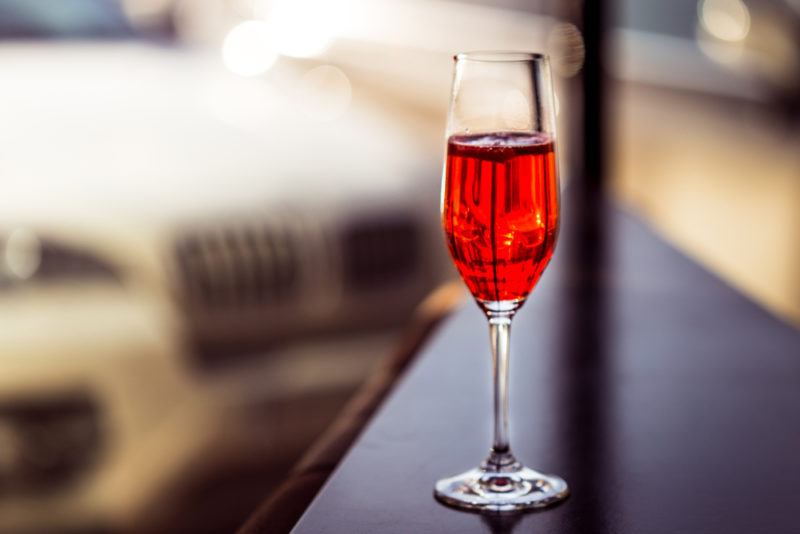 Wine lovers could turn to a cocktail like kir for drinking games. This relies on two ingredients – dry white wine and blackcurrant liqueur. You get some extra flavor and a touch of sweetness from the liqueur.
The cocktail ends up being easier to drink than dry white wine and you're not adding too much extra alcohol in the process.
Wine Spritzer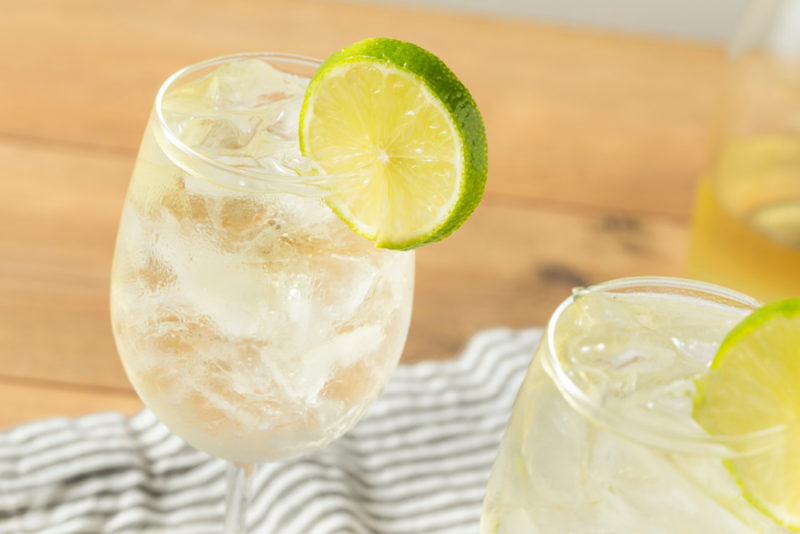 A wine spritzer is another option for wine drinkers. You're basically just diluting your wine with soda water, which allows you to drink more without getting too plastered in the process.
Drinkers can choose their own ratio of soda water to wine. This is terrific if some of your guests indulge more often than others.
You could also take the kir approach and add in some type of flavored liqueur or non-alcoholic cordial. Doing so gives you some extra flavor and possibly sweetness, which can make the drink even more enjoyable.
A variation on this theme is a kalimotxo. This cocktail follows a similar theme, except that it relies on red wine and uses cola as the soda. The combination might sound odd, but it works surprisingly well.
A Word of Warning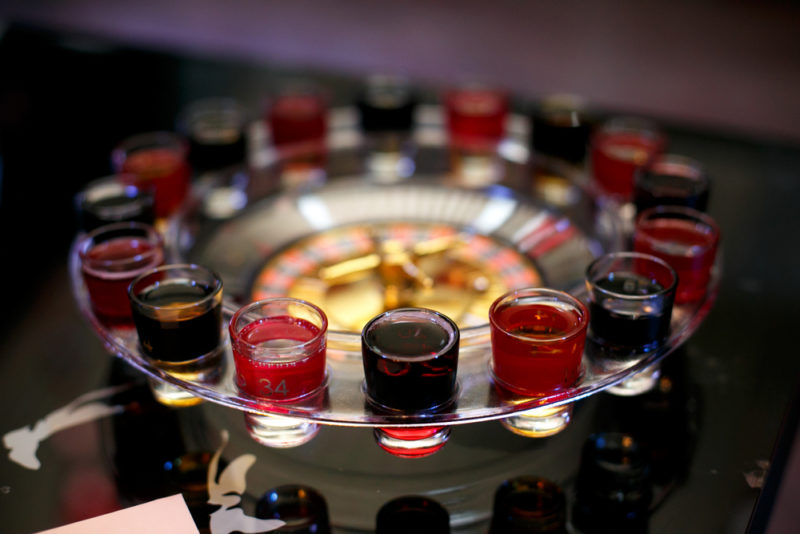 Drinking games can be fun, but they're also risky. You're in an environment with lots of alcohol and strong social pressure to drink. It's very easy to drink too much, often without realizing it.
After all, the effects of alcohol can sneak up on you, especially in a party environment when a lot is going on. Some people end up quite sick by the end of the night and hungover the next day. Alcohol poisoning is possible, to the extent that some people die from these games.
This means that you should always be careful. Know your limits at any game and make sure to drink plenty of water. Try to avoid mixing drinks too. So, if you start off using beer, don't switch to wine later in the night, then shots of spirits after that. Doing so is a recipe for disaster.