Aged rum must be distinguished in its own category because, unlike other spirits, a lot of rum isn't aged at all. Even many dark rums haven't gotten their color from barrel aging but from caramel or another colorful additive.
And so, the special category of aged rum was born to separate the ones that are aged. Many bottles have no official age statement, but if it's labeled as aged, you know it spent at least some time in the barrel. Although rum is good even un-aged, the best aged rum brands go above and beyond with some rums sitting in barrels for 20 years or more.
These are the ones you want to find if you're after a top-notch sipping experience. Well-aged rums possess exquisite aromas and beautifully complex flavor profiles. The following five selections are some of aged rum's best offerings in terms of complexity, smoothness, and variety of flavors.
The Best Aged Rum
1. The Real McCoy 12-Year

William McCoy was an original rumrunner, smuggling lots of rum into the United States during prohibition. He was popular and well-loved for delivering quality rum, never watering it down or adding fillers to increase his profits. Thus, the term "the real McCoy" was born as a sign of authenticity.
Foursquare Distillery titled their line with this term to demonstrate their pride in authentic, high-quality rum. They were also, supposedly, the ones supplying William McCoy with his rum during prohibition, so the name could be an homage to that as well.
The entire Real McCoy collection is crafted in small batches by their fourth-generation Master Distiller using only the purest water and the finest molasses. They use a unique combination of artisan pot stills and column stills during distillation.
All Real McCoy rums are also single blended, meaning they're created entirely on a single estate. The Real McCoy 12-year expression offers a balanced profile of wood and spice with notes of tobacco and a hint of vanilla. The finish is warm. It's a great rum to enjoy neat or on the rocks as it's very well-balanced but not too sweet.
2. Appleton Estate 21-Year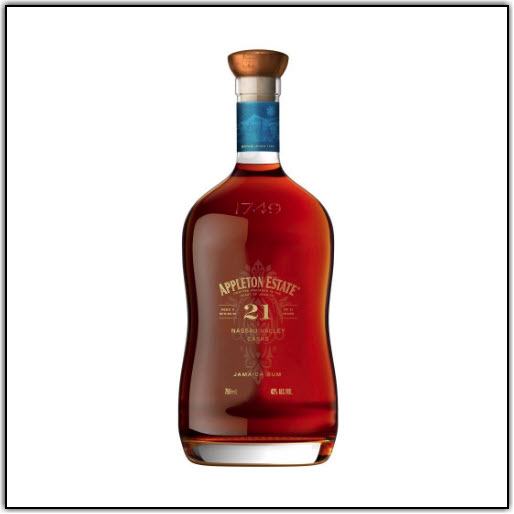 Wine Enthusiast awarded this 21-year-old rum with an extremely impressive 98 points. With an expert team behind it and 21 whole years in the barrel, Appleton Estate 21-Year Rum has more than earned the score. It was named the best rum in 2014 and also earned a double gold medal at the San Francisco World Spirit's Competition in the same year.
Appleton Estate began in 1749 and has been crafting some of the world's best rum ever since. They use some of the world's finest sugarcane grown on their very own 11,000-acre estate. The sugarcane is harvested and fermented with soft water, also originating on the estate and naturally filtered through limestone.
The fermentation process uses a proprietary strain of yeast that adds unique notes to both the aroma and the flavor of the finished spirit. This 21-year expression is their flagship rum and it remains one of their best. It's aged for a minimum of 21 years in oak casks which give it a deep, dark, and rich copper color.
The palate offers brown sugar, cocoa, and tropical fruits on the front with undertones of vanilla, orange, and nutmeg. The finish is bold and strong with espresso, chai tea, and bittersweet chocolate flavors.
3. Ron Zacapa 23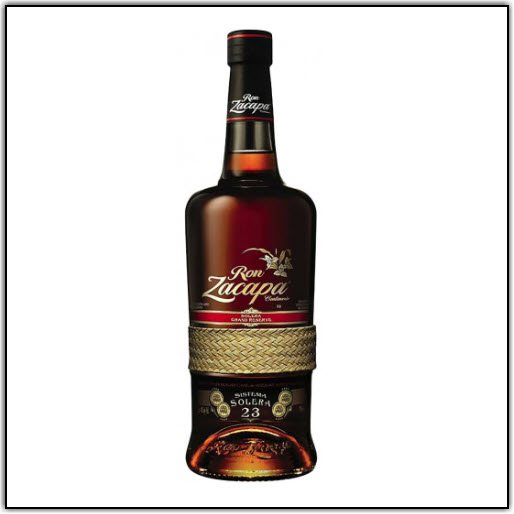 Ron Zacapa 23 is a blend of rums that are aged anywhere from 6 to 23 years. The rums are aged using a solera system wherein casks are filled at different intervals over time. When rum from the oldest cask is finally bottled, it's refilled with an equivalent amount of rum from the next oldest, and so on. This continues until the youngest one is filled with fresh rum.
This system ensures that no cask is ever empty and the average age and therefore the complexity of the rum always increases.
This expression is aged using a series of casks that previously held sherry, bourbon, and Pedro Ximenez wine. Most rum is made with either molasses, but this one is made with virgin sugar cane honey, adding even more to its complexity and uniqueness.
In the bottle, the rum has a deep, lovely mahogany color. The aroma offers dark figs, candied nuts, dried fruits, butterscotch, sweet caramel, and raisins. The palate follows with sweet honey, apricots, coffee, leather, oak, and tobacco.
4. Facundo Paraiso Rum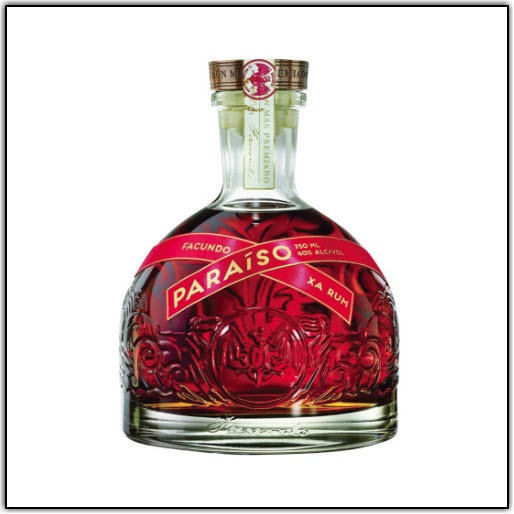 This is an expensive rum but it is absolutely top-notch. Facundo Paraiso sits at the very top of Bacardi's premium Facundo collection. This one is a blend of their most exquisite rums aged 15 to 23 years and it's finished in French XO cognac barrels. XO is the oldest age label for cognacs, so these barrels held cognac for a long time. This brings a unique set of flavors to the aged rum.
Bacardi goes back a long time, producing their first rum in 1862. What followed was the making of a legacy. They changed the local rum scene first before making their waves across the globe. The Bacardi family spent a long time in Cuba before they had to leave in the 1960s during the revolution. They relocated to The United States and re-built their distillery in Peurto Rico.
The Facundo line features four premium rums all of which are more than suitable for sipping.
This version has a rich and elegant profile starting with a mix of spice and fruit on the nose with notes of vanilla, bananas, cinnamon, and herbs. The palate opens with a lovely sweetness and notes of caramel, raisins, and a whole medley of dried and tropical fruits with cinnamon and ginger in the background. The finish is long with orange zest and dried fruit lingering.
5. Don Papa 10-Year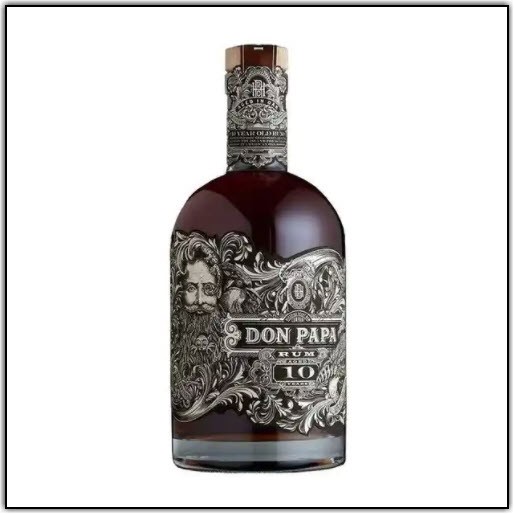 Don Papa is a well-known and highly respected name in the world of rum. The company is named after a notorious freedom fighter named Papa Isio who fought for the Philippines' independence from the Spanish.
The rum is made from sugarcane that's grown on Papa Isio's home island. It's aged for ten years in re-charred American oak barrels. Because of the climate it's aged in the rum is said to have one of the highest rates of "angel's share" in the world. This is the amount of liquid that is evaporated during the aging process, thought to be traveling up to the angels so they get their share.
Having a higher rate means more is lost as it ages, leaving less behind in the barrel. This makes the drink that much more scarce and therefore valuable.
The aroma on Don Papa's 10-Year expression is sweet, with strong notes of vanilla, buttercream, molasses, orange peel, and cake batter. The palate is fruity and dry with just the right amount of cloves and spices to balance the sweetness. The finish is peppery and lingering.
How to Sip Aged Rum
The complex flavor profiles make aged rum an excellent choice for sipping. That's not to say you can't put them in a cocktail, an aged rum can go both ways. An unaged rum, on the other hand, may not go down as well without adding something extra.
To get the most of your sipping experience, keep the following tips in mind:
Drink it Warm or Cold
Rum is like whiskey in that a few ice cubes can turn it into a tasty and refreshing treat. The ice mellows out any harshness that may overwhelm the flavor by stifling the alcohol vapors and letting the more subtle flavor notes shine through.
If you don't want it ice cold, a splash of water at any temperature will do the trick just as well.
You can also go the other way and not add anything at all. A good, high-quality rum will taste great completely straight. In this case, many warm the glass between their hands. This works well to bring out the rum's aroma and allows even the most subtle scents to shine through. For some, the aroma is just as important as the flavor.
Mixers
It's also important to remember that cocktails and drinking it neat aren't your only options. There are some simple mixers you can quickly add to make a tasty drink that isn't quite an official cocktail but is more than just the rum.
Some yummy mixers include:
Lemon or lime. Citrus and rum have a great history of working well together. For a well-aged rum, go for a lemon. Limes complement a clear rum perfectly.
Club soda. This is a great option because you can cater the amount of club soda to your exact liking. Club soda adds a subtle mineral flavor to the drink while bringing out any nutty notes in the rum's flavor. It can also help mellow a particularly spicy rum.
Coconut water. Perhaps a lesser-known idea, coconut water is an easy way to add a tropical edge to your rum. It's a light, subtle flavor but still does the job. Coconut water also has lots of electrolytes which may help mitigate a hangover the next day, if you're planning on more than one drink!