Drinking alcohol in the morning doesn't have to mean that you have to be blasted before 12:00PM! Celebrating a raging all nighter on Friday with the hair of the dog can chill you out and make you semi-functional on Saturday. Sounds like a Corpse Reviver No. 2 is what you're looking for.
Still, sometimes there's really no excuse other than you've got nothing to do this weekend except hang out by the beach, so why not start early?
Whatever the occasion, there are unspoken rules to what's socially OK to drink in the early hours of the day! These are generally lighter drinks, accompanied by fruit, coffee, or tea to wake you up and properly hydrate you for the rest of the day.
In my opinion, the only thing better than a traditional American breakfast, is one accompanied by unlimited mimosas. My personal favorite on this list is the greyhound just because I believe in the rehydrating and energizing effect of grapefruit juice in the morning!
Top Pre-Noon Cocktails (With Pictures)
35. Shandy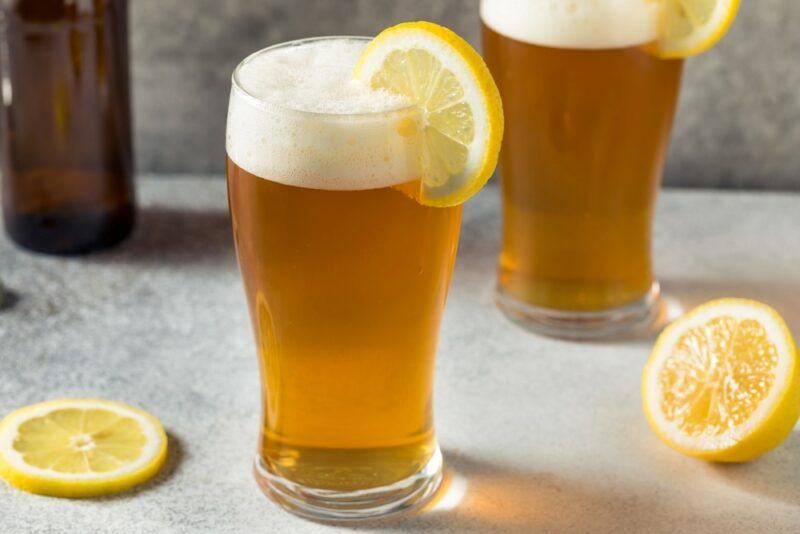 It's hard to get simpler than a shandy. It's simply beer (or sometimes cider) that's mixed with lemonade. Many versions rely on sparkling lemonade – like Sprite. However, you can make it using still lemonade as well. Some people even mix it up and use ginger ale instead of something lemony. All those versions taste amazing. You could even experiment with a completely different type of soda.
Traditional shandy tends to use a 50:50 ratio of beer to soda. However, you can easily use more or less beer, depending on how alcoholic you want the drink. You can also experiment with the type of beer you use.
Regardless of these differences, a shandy is always a good choice before noon. After all, beer is pretty low in alcohol and a shandy is much lower again.
34. Vodka Tonic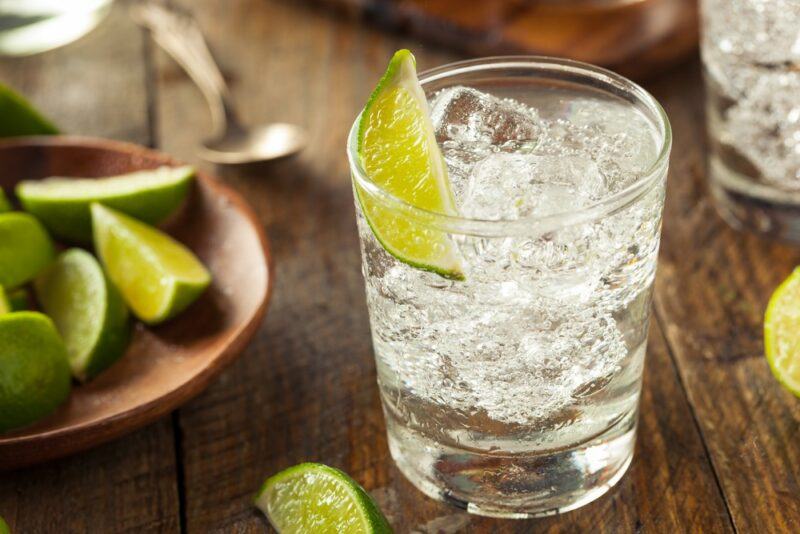 What could be simpler than a vodka tonic? It's like a gin and tonic, except that, you know, it uses vodka instead of gin.
Tonic is always fantastic for day drinking, as it has such a refreshing flavor. Sometimes you won't even notice the alcohol in your drink. You can also mix things up by adding fresh fruit or a little fruit juice in the glass.
33. Fuzzy Navel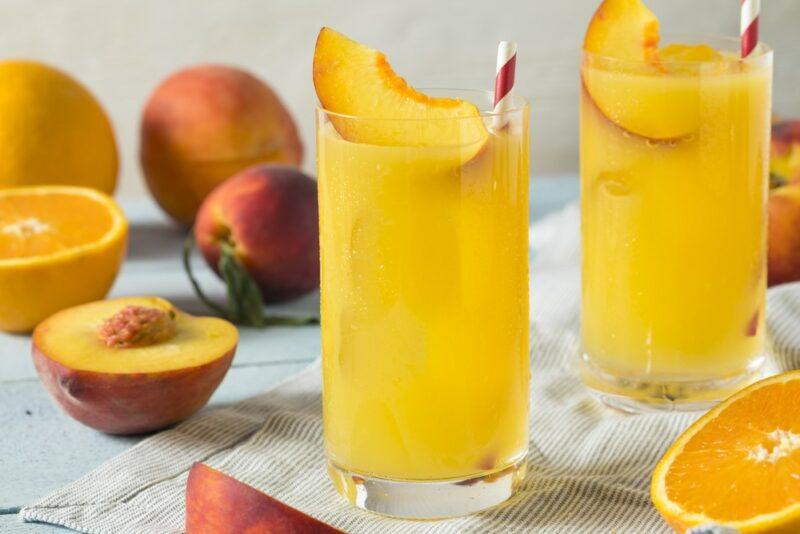 A fuzzy navel works well during the day, as it's a very tame cocktail. Seriously, it just relies on peach schnapps, orange juice, and plenty of ice.
It's basically a screwdriver, except that you're using peach schnapps instead of vodka. That substitution reduces the alcohol content of the drink too, as peach schnapps only has an ABV of between 15% and 20% (compared to 40% for vodka).
Plus, it just looks like you're drinking a glass of orange juice, which is even better.
32. Gin Rickey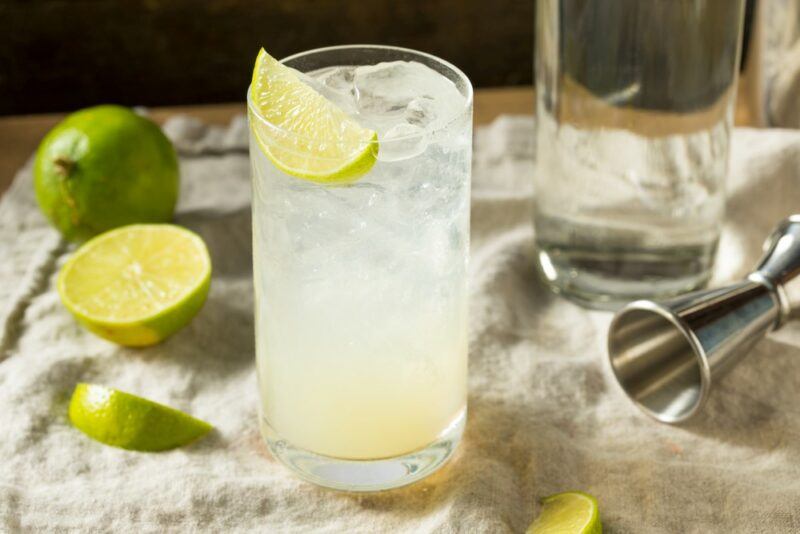 The refreshing nature of a gin rickey makes it ideal during the day. All you need is gin, lime, and club soda. It's a little like a gin and tonic, really, except without the intensity of tonic water.
You can also make a rickey using bourbon. While bourbon changes the flavor profile, this version still works well at any time of the day.
31. Paloma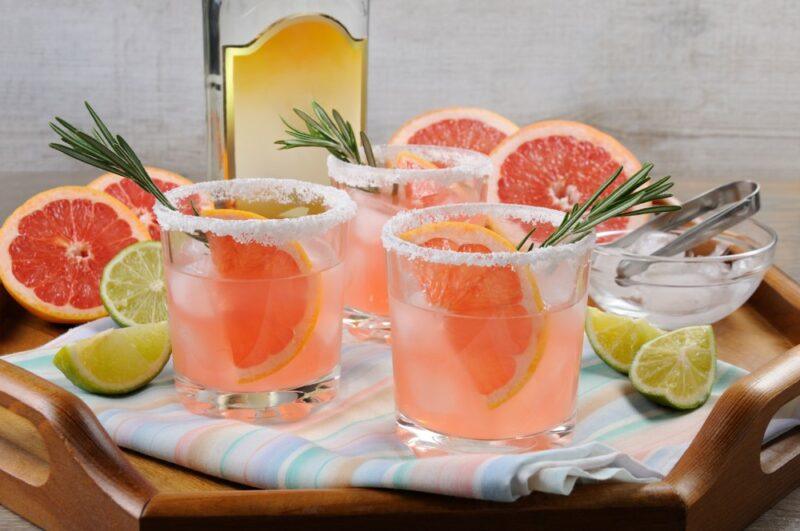 Speaking of simple and refreshing drinks, what about a paloma? One version of this cocktail is made using grapefruit soda, lime juice, and tequila. Another drops the grapefruit soda and uses fresh grapefruit juice, simple syrup, and sparkling water.
The grapefruit soda version of this drink often tastes better (and is easier to make!). However, decent grapefruit soda isn't always easy to find. You might find that you need to stick with the grapefruit juice version instead.
30. Coconut Martini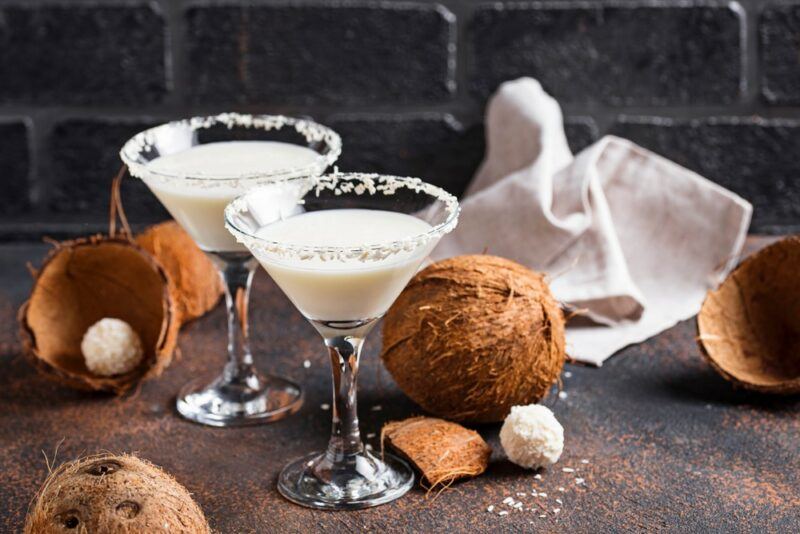 Martinis aren't classic morning drinks (well, not for most of us anyway – Bond might have a different opinion on the matter), but a coconut martini is a different story entirely. After all, the coconut makes this a distinctly tropical drink that often tastes like a treat.
There are plenty of different recipes, but most rely on coconut cream and vodka as the base ingredients. Other possible additions include lime juice, honey, coconut rum, cinnamon, and even gin.
29. Agent Orange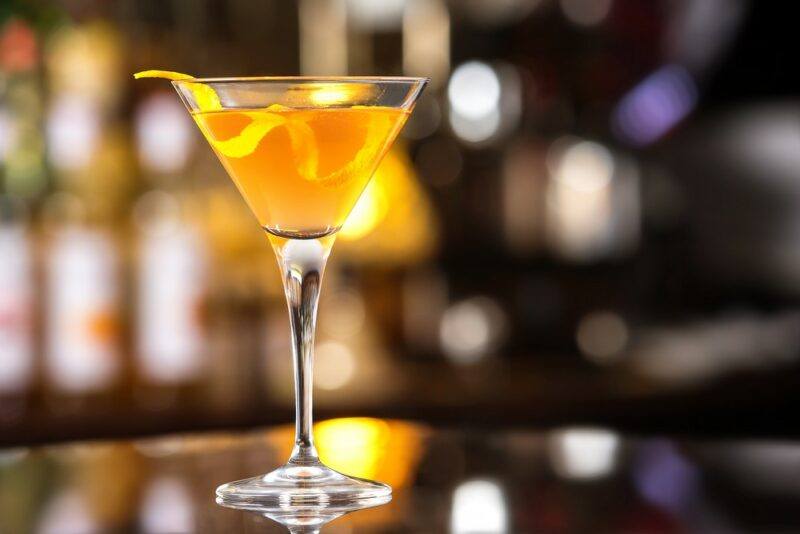 The agent orange cocktail is stronger than some of the others on this list, but it still looks a little like a glass of orange juice and is fruit enough to work early in the day.
The recipe often includes orange juice, triple sec or Cointreau, vodka, and bourbon. You can skip the bourbon to create a weaker drink, if that's what you want.
28. Breakfast Martini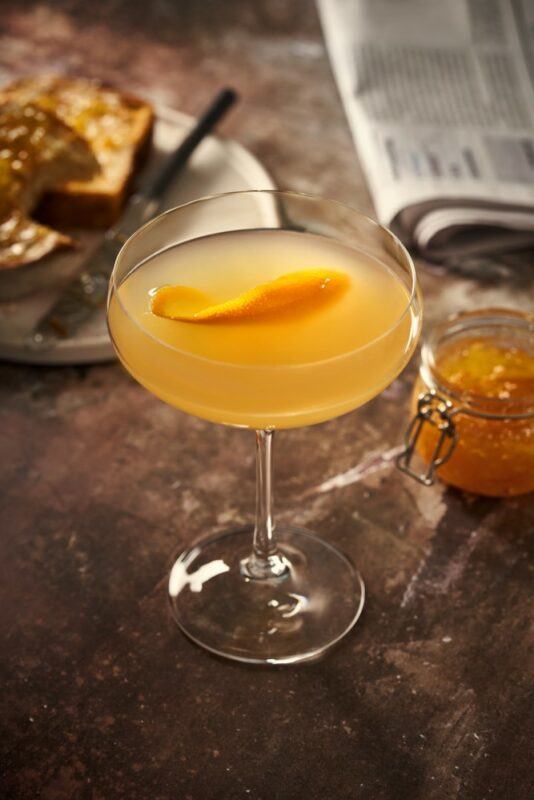 How can we go past a drink called the breakfast martini? There are a few recipes here too, but the classic one relies on an orange liqueur (like triple sec or Cointreau), gin, lemon juice, and orange marmalade.
The orange marmalade really is an essential ingredient, as this is what gives the martini its name and provides a distinct flavor profile. Some versions also add some aperitif wine, like Cocchi Americano. This changes the flavor profile somewhat, although both versions taste delicious.
27. Mimosa Margarita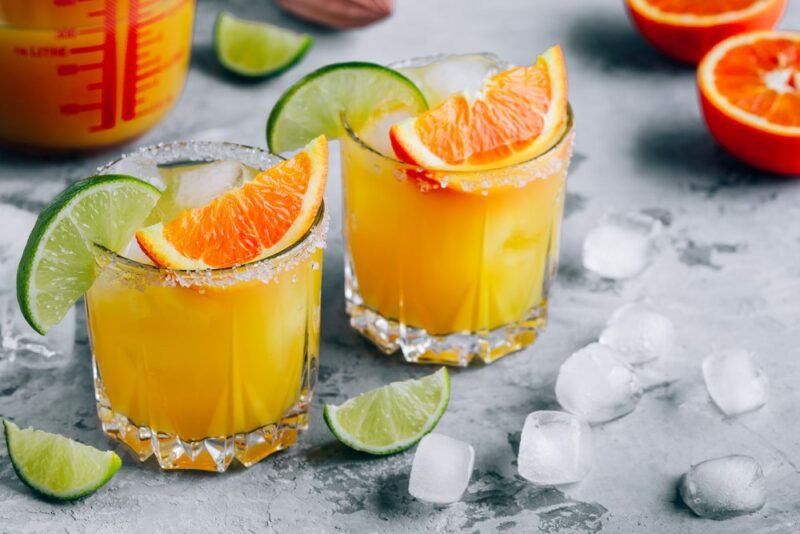 If mimosas are a little boring, why not make a mimosa margarita instead? As the name suggests, this drink combines some of the features of a mimosa with those of a margarita.
In particular, you're often combining orange juice and prosecco (that's the mimosa part), with lime juice, tequila, and triple sec (the margarita part). The extra ingredients make this drink much more complicated than a regular mimosa.
26. Aperol Spritz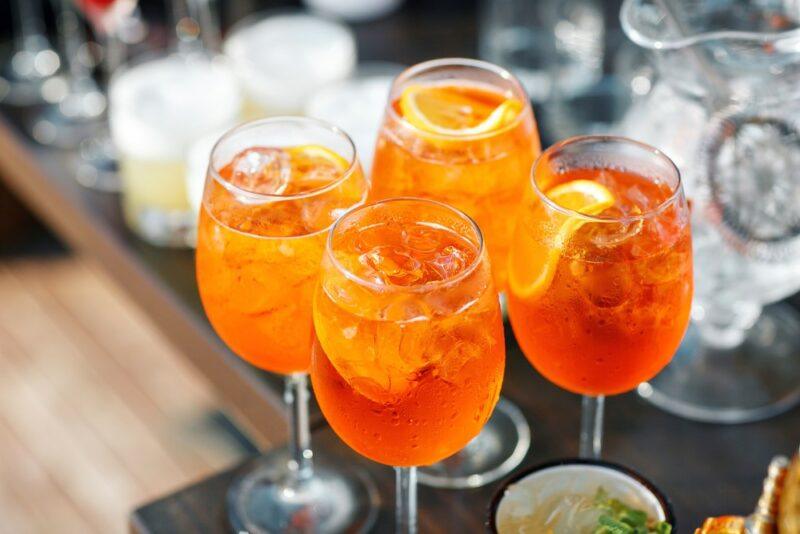 You'll often see Aperol spritz cocktails featuring at brunches and even breakfasts. The cocktail is simple, as it just combines Aperol with prosecco, often in a 1:3 ratio. The Aperol adds an interesting flavor and distinct tartness to the cocktail. Some versions also add in a little club soda.
Because this is such a simple cocktail, the quality of your prosecco makes a huge difference. Choosing a low quality product will generally give you an inferior cocktail.
25. Morning Mule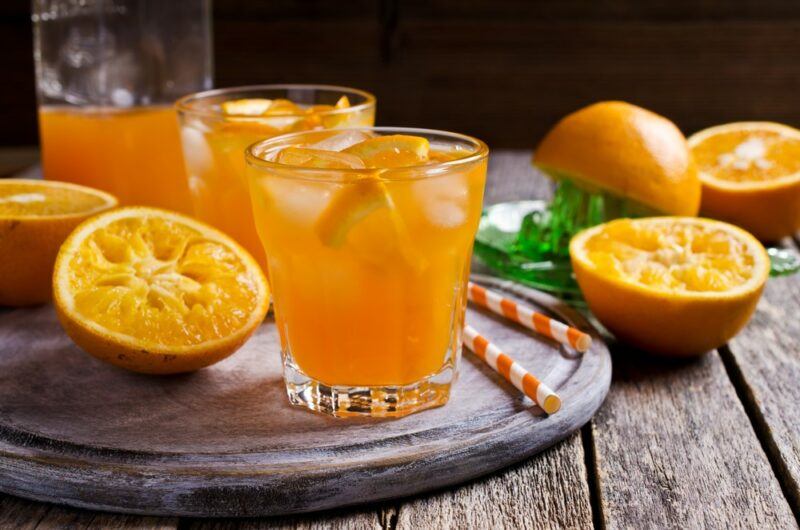 As the name suggests, the morning mule is a variation on the Moscow mule. Well, actually, it's a combination of the Moscow mule and the mimosa. You can probably guess the ingredients from that description alone – vodka, orange juice, and ginger beer.
The combination of orange juice and ginger beer is surprisingly tasty. You can also add some sliced fruit into the drink to make it more interesting. You can also play around with the ratio of ingredients to change the strength of the cocktail.
Honestly, there's no wrong way to combine vodka, orange juice, and ginger beer. So, why not find the ratios that taste the best to you?
24. Spiked Lemonade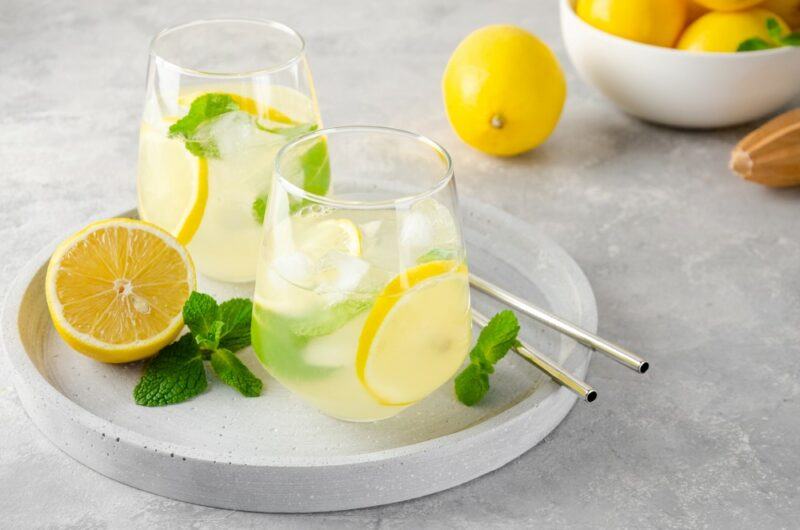 Here's a simple choice, just take lemonade and spike it with vodka. You can do this with lemonade that you've purchased from the store, along with homemade versions.
You could take the approach with flavored versions, like rosemary lemonade or blackberry lemonade.
23. Mint Julep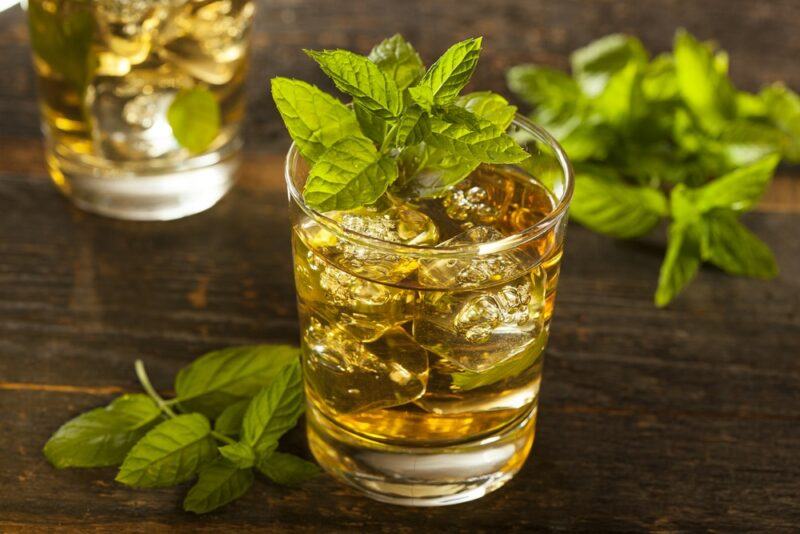 Mint juleps are most famous for how they feature as part of the Kentucky Derby. But, they're also a cocktail that you can easily make at home and enjoy at any point during the day.
The recipe is fairly simple, as it just relies on bourbon, seltzer water, simple syrup, mint leaves, and plenty of ice. Some versions add a dash of angostura bitters as well, which provides an extra hit of flavor.
22. Lemosa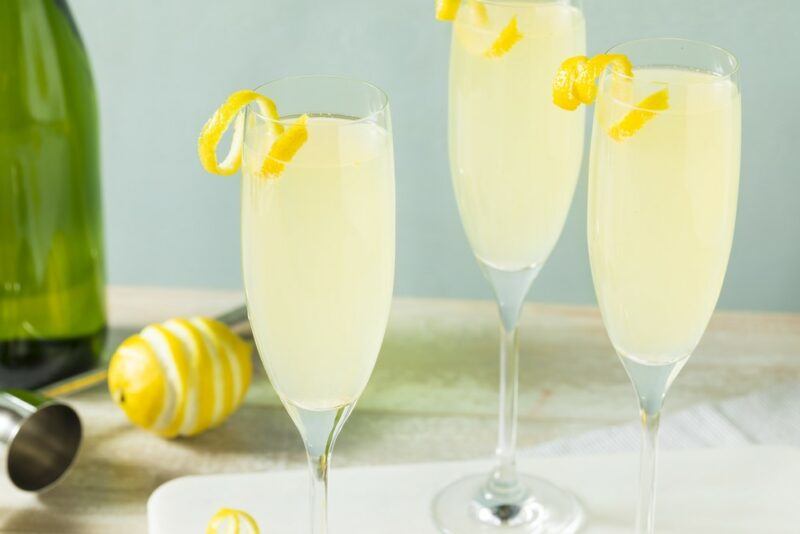 A mimosa uses a combination of orange juice and sparkling wine. So, a lemosa simply drops the orange juice and relies on lemonade instead.
That single ingredient shift completely changes the flavor profile of the drink, giving you a refreshing lemony treat. It's also a nice change, as regular mimosas can get a bit boring after a while.
21. Arnold Palmer Mimosa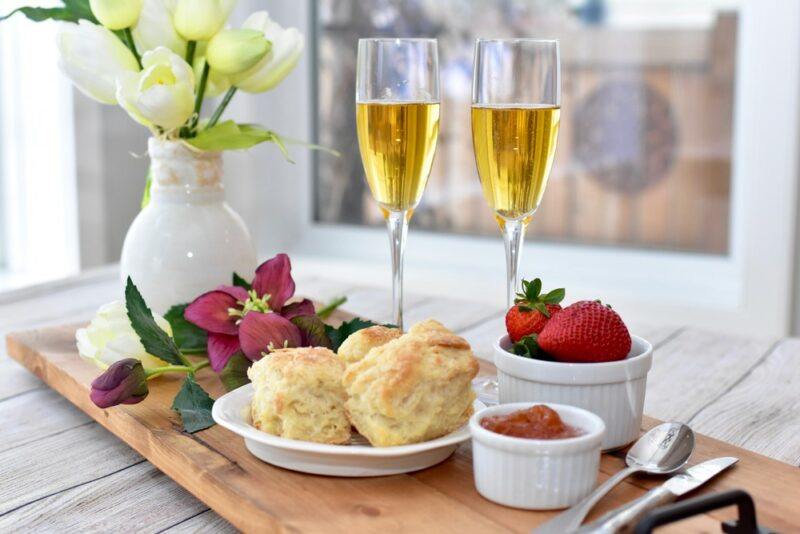 Speaking of mimosa variations, here's another one to consider. This cocktail uses iced tea and lemonade, just like an Arnold Palmer, then adds prosecco and lemon juice.
Yet, despite the mimosa part of the name, there's no orange juice in this cocktail at all. It's also worth noting that prosecco isn't absolutely essential. You could make the cocktail with any type of sparkling white wine.
20. Frozen Prosecco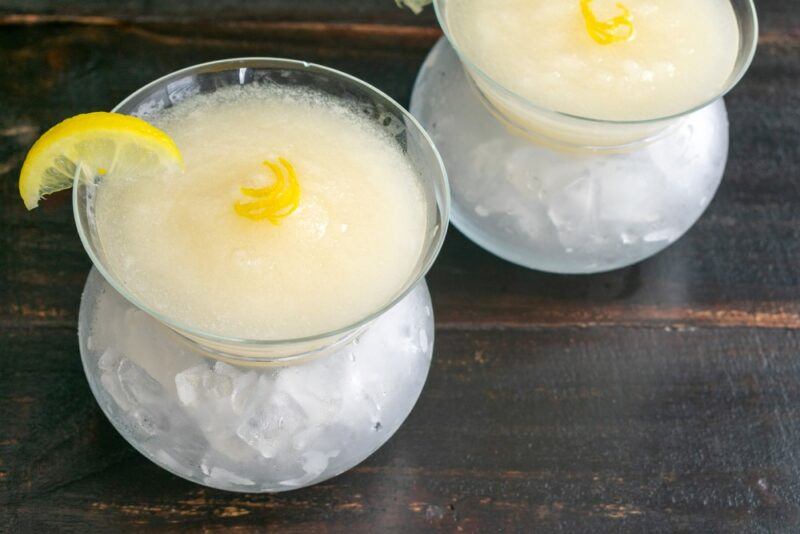 Slushie cocktails are always fantastic early in the day, particularly in the summer. Why not try a frozen prosecco cocktail?
Some versions mix the prosecco with simple syrup and lemon juice, pour it into a flat pan and then freeze it. This means that the drink is literally frozen wine. How cool is that (no pun intended)?
Other times, you're blending prosecco together with fruit juice and ice. Doing so gives you a slushie-like consistency, even though you're not actually freezing the prosecco itself.
19. Greyhound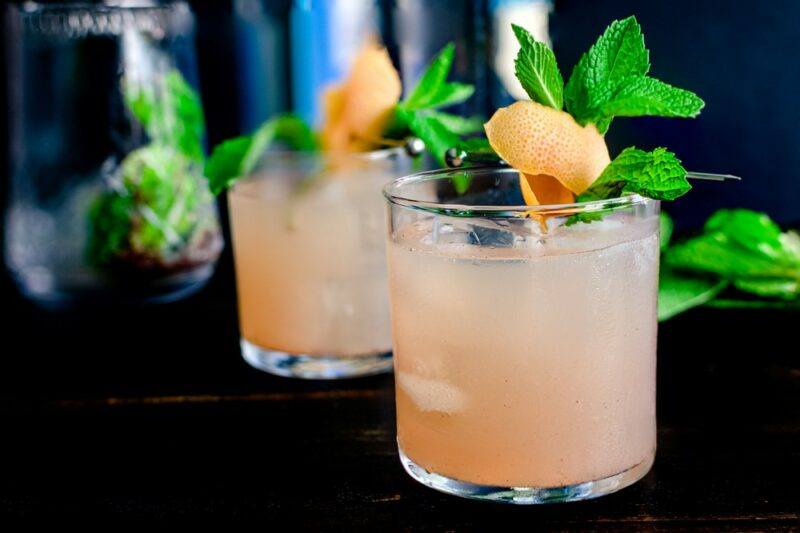 Because a greyhound really is just grapefruit juice and gin (typically a 4:1 ratio), it's easy to see how this drink is a good choice before noon.
After all, it is little more than grapefruit juice spiked with alcohol and grapefruit juice is always a good option for the morning. If you're making it yourself, you can also alter the ratio of grapefruit to gin to make a drink that is even lighter (or stronger, if that is your thing).
Plus, it just looks like a glass of grapefruit juice, which is always a bonus.
18. Mimosa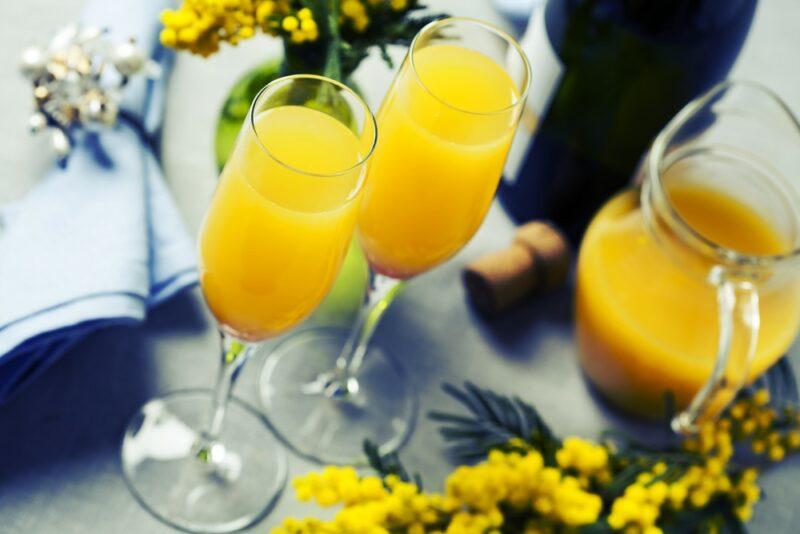 Mimosas are wonderful for the morning. They are light and fruity, with equal amounts orange juice and sparkling wine. They are the perfect thing to wake up to in the morning and they have the bonus of being very socially acceptable.
Indeed, they are served as part of morning brunch on many occasions and are a popular casual drink in general. They also taste fantastic.
17. Bloody Mary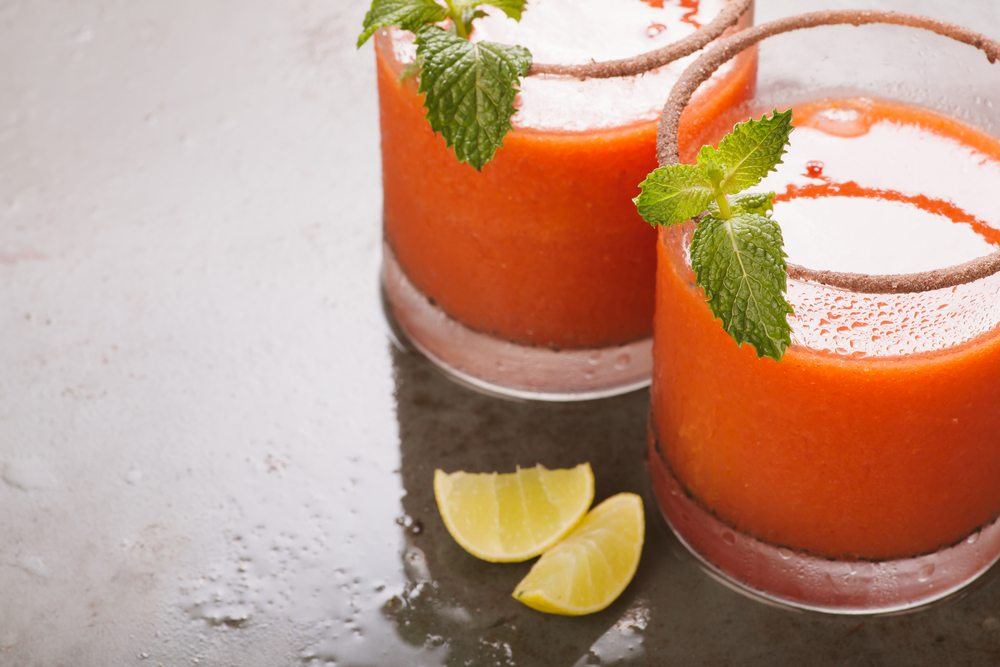 As drinks go, a bloody Mary can get pretty complex, especially if a number of spices and garnishes are included. Even though tomatoes are technically a fruit, that doesn't seem to be the reason that you can safely drink a bloody Mary early in the day.
Perhaps the reason is that the tomato makes the bloody Mary feel like a health drink – even if it does happen to be an alcoholic one.
16. Melon Patch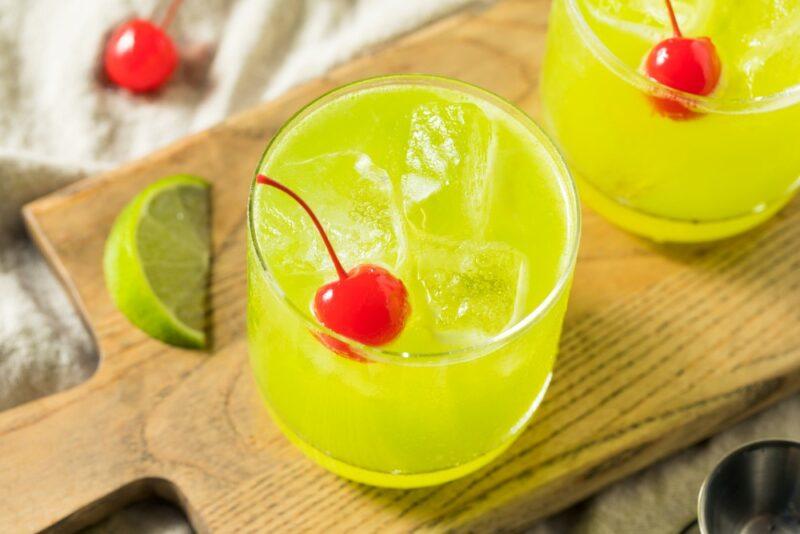 Without a doubt, the melon patch is one of my favorite choices when it comes to lunchtime or early morning drinks. The cocktail uses vodka along with a melon-flavored liqueur, like Midori.
Triple sec is also often added and the remainder of the drink is club soda. With this drink, the fruitiness comes from the alcohol, so it is best to choose alcohol that meets this goal. For example, a fruit flavored vodka works well with this cocktail.
15. Screwdriver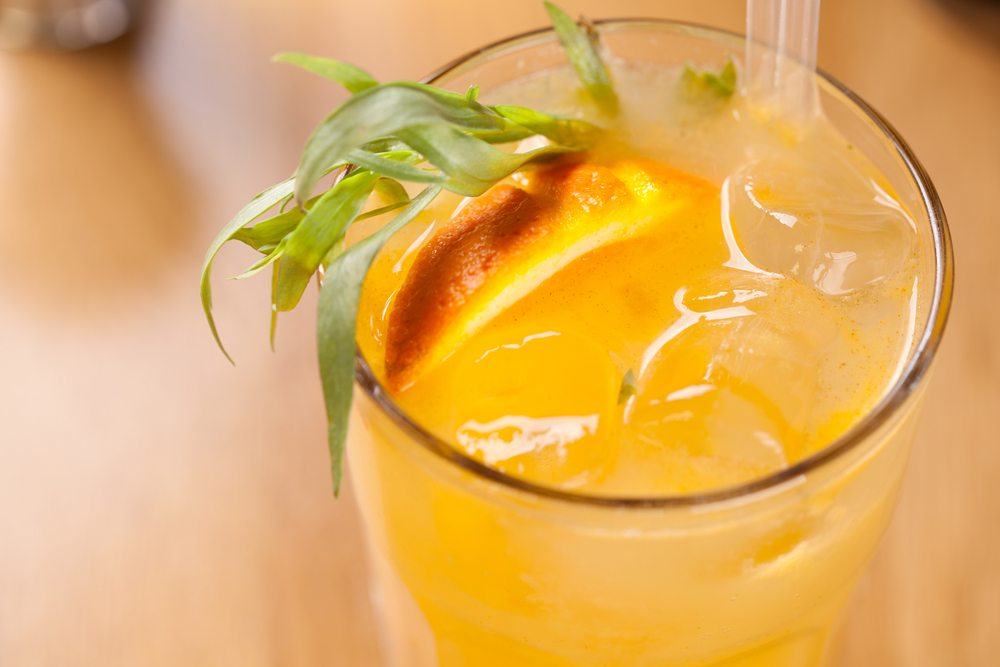 For an early morning drink, it's hard to go wrong with a screwdriver. Because the cocktail is simply vodka and orange juice, you can prepare the drink easily.
It is also a good option at home, where you can change up the ratio of vodka to orange juice (traditionally 2:1) to suit your own tastes. Because of the simple nature of the drink, it isn't one that I would personally choose to order at a bar, but it is fantastic choice for the home.
14. Tequila Sunrise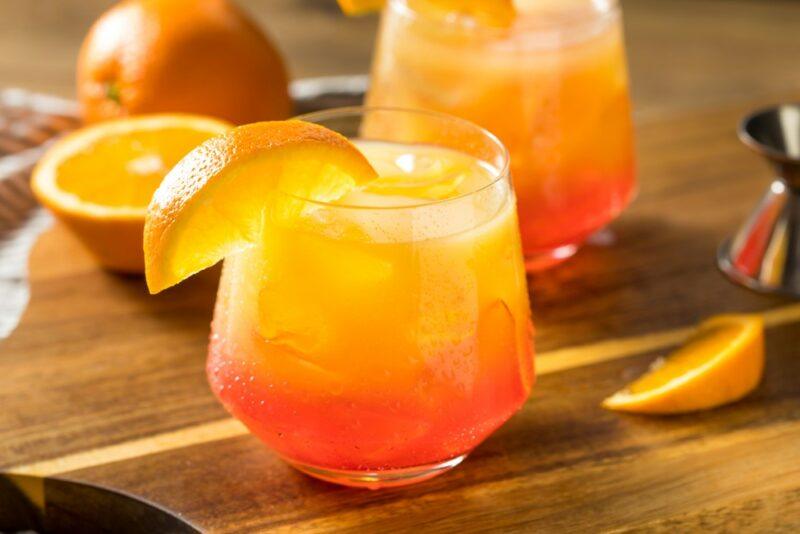 I love the way that tequila sunrise lives up to its name. This is one drink that looks fantastic and it really does look like you should be drinking it first thing in the morning.
The orange-red at the bottom comes from the grenadine syrup. This part is actually added last, but its weight makes it sink to the bottom. Just try not to drink this one with a straw or you will probably end up with a mouthful of syrup.
13. Bellini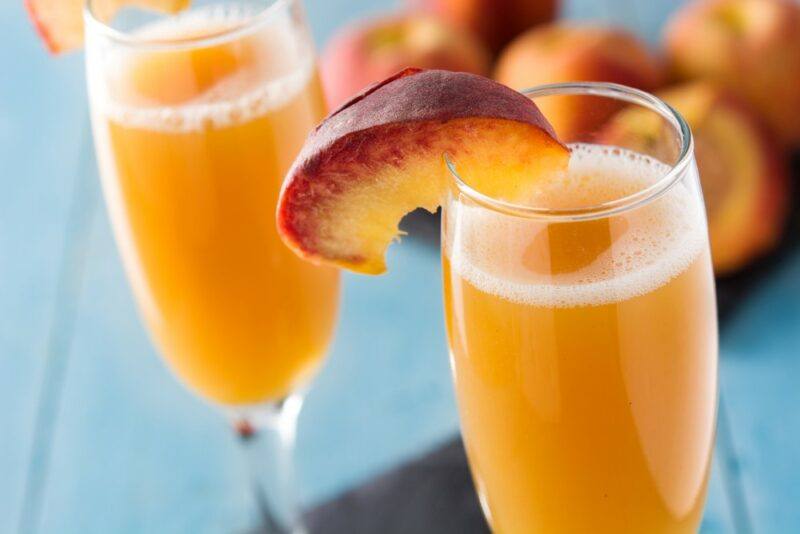 I love sparkling drinks in the morning and here is another example. The bellini uses peach nectar or puree along with sparkling wine. Generally speaking, a prosecco wine is preferred, but the drink can be made with any type of white sparkling wine.
There are also variations on the drink that use other fruit flavors, like the Tintoretto, which uses pomegranate juice. Personally, I quite like the traditional bellini and the peach flavor works well in the morning.
12. Watermelon Martini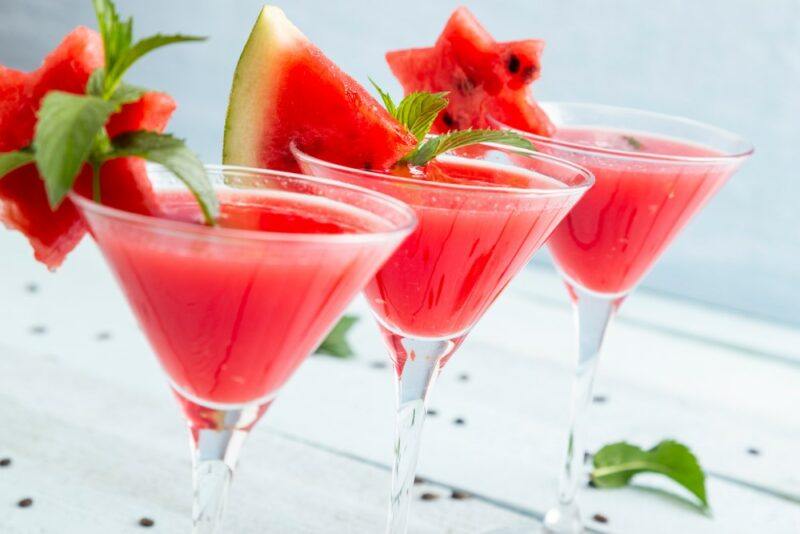 Martinis aren't really morning drinks, but fruit flavored ones are generally an exception.
One of the key tricks with a drink for early in the day is simply to pick ones that look fruity and fun, rather than ones that look like serious drinks. After all, people seem to draw a large line between someone drinking something for its taste and someone who is focused primarily on the alcohol.
With the watermelon martini in the picture, it's easy to see how the drink would be viewed as part of a casual morning or afternoon and nothing more.
11. Gunfire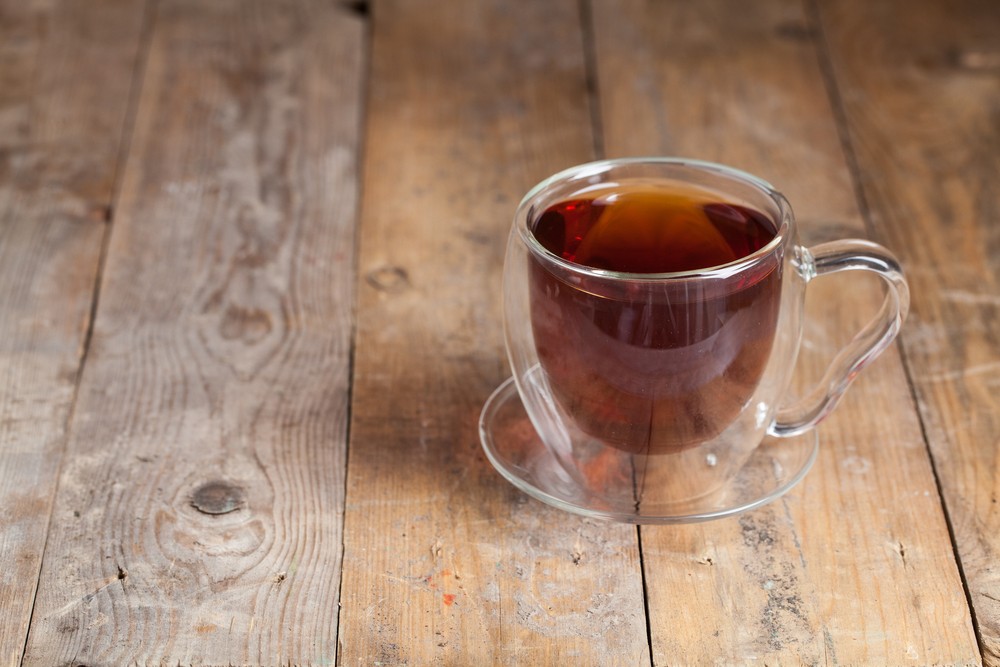 Gunfire can be served at any type of the day simply because it is tea based. The drink is simply a cup of black tea which also contains a shot of rum.
It is consumed warm in the same as black tea. It is another drink where it isn't even evidence that you are drinking alcohol, which can be an advantage in some company.
In Australia and New Zealand the same name is used for a hot drink made with black coffee and rum. You could really pick either version to drink, depending on whether you prefer coffee or tea.
10. Irish Coffee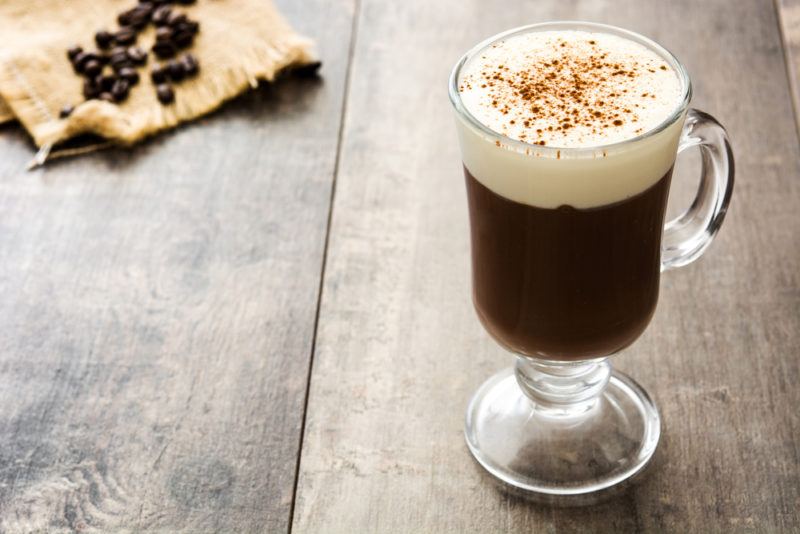 Like gunfire, Irish coffee is an unnoticeable drink, and it is also a rather sophisticated one. The drink is essentially coffee that includes Irish whisky. Traditionally the drink also uses some fresh cream that is poured on top as a layer.
The coffee is then consumed through the cream. Although the cocktail calls for cream that hasn't been whipped, it is often made with whipped cream instead, especially as it is easier to make this sit on the top of the drink.
One nice variant is the use of Irish cream as a substitute for the whisky, which produces a creamier drink.
9. Mexican Iced Coffee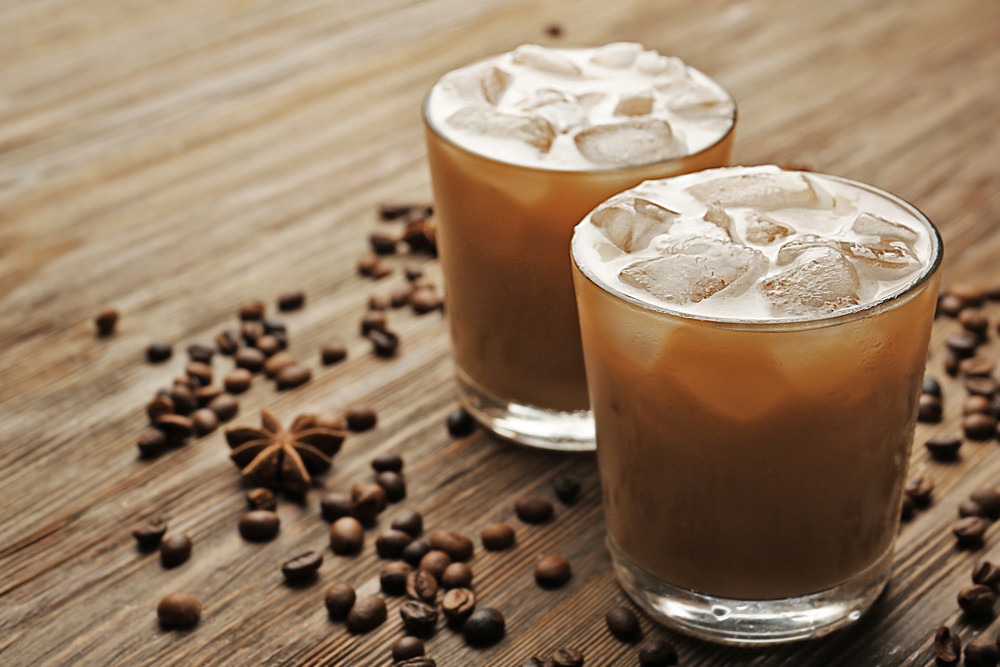 Mexican iced coffee is a great option for people who like iced coffee or just anyone interested in cold and creamy drink. Not surprisingly, Mexican iced coffee takes advantage of tequila as the spirit. It also relies on expresso and cream.
The video above also uses hot chocolate, which would create more of a mocha flavoring. This is a morning cocktail with style, especially as both tequila and expresso have a considerable kick to them.
8. Cran/Straw-Berry Blush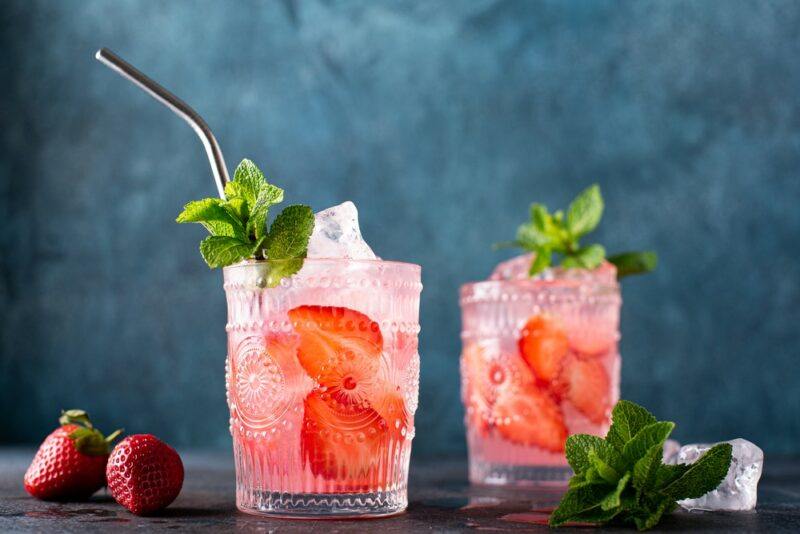 The strawberry blush is a more obscure option for a cocktail, but it certainly falls under the fruity category, which makes it great as a morning drink.
In particular, it makes use of fresh strawberries, vodka and lemonade, and can be garnished with mint. A cran/straw-berry blush is a slight modification on this, because it uses cranberry juice as well as the strawberry.
This gives it a bit of a shaper taste without as much sweetness. I think that makes it a perfect choice for the morning, because a little sweetness can go a long way.
7. Karsk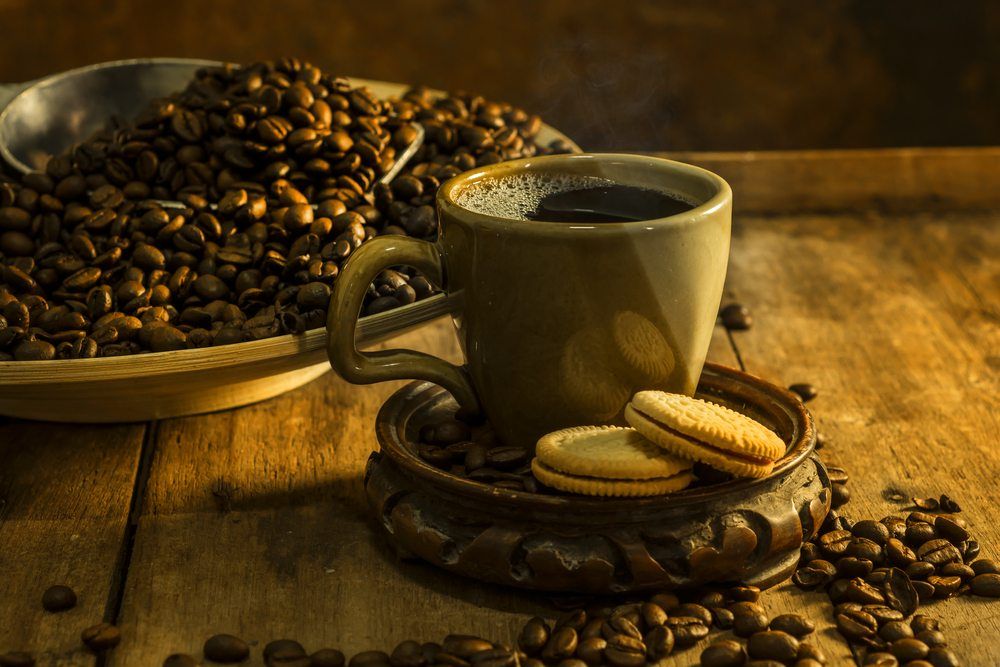 Karsk is another drink that relies on coffee as its base – after all, coffee is a pretty good way to start the day. This is a stronger drink than the other ones on the list and is meant to be half alcohol and half coffee.
The term is supposed to refer specifically to coffee with moonshine and many people believe that this is the only way to make the drink. However, the term can also be applied to coffee with vodka added instead.
6. South Side (Royale)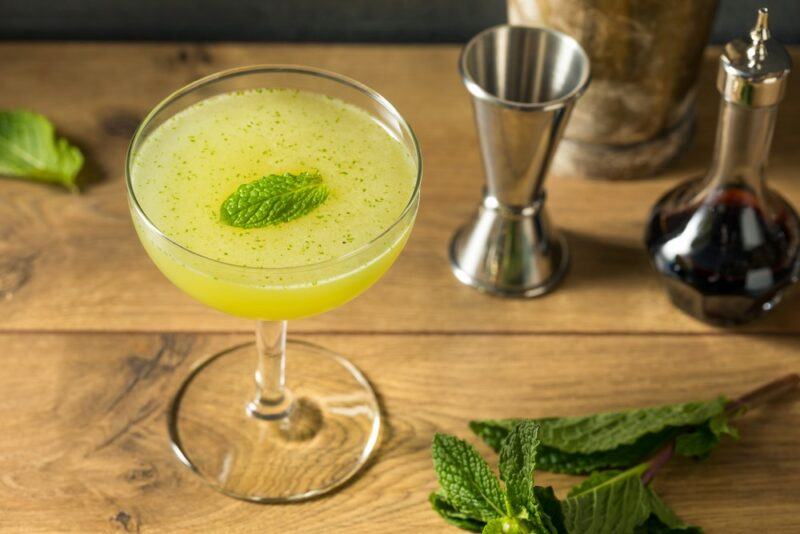 South side cocktails are a very common choice in the summer months. In some ways, the south side is an indication that summer is just beginning and it is a particularly preppy type of drink.
The drink uses gin, mint leaves, sugar syrup and mint leaves. The end result is a vibrant gin cocktail with appealing citrus notes. To me, everything about the cocktail screams summer – and its popularity suggests that I'm not alone.
5. Brandy/Bourbon Milk Punch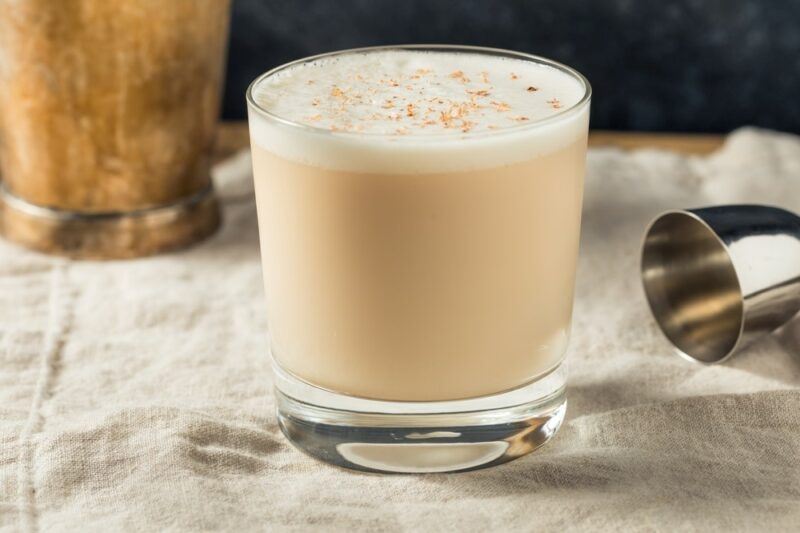 Unlike most other items on this list, milk punches aren't fruity and they don't use coffee.
Despite this, their milky nature and their history makes them a well-accepted choice at any time of day. The basic recipe uses bourbon, rum and milk, along with vanilla extract, simple syrup and grated nutmeg.
However, this is one drink to be a bit careful with. Like many milk-based cocktails, the sweetness of the cocktail can mask the taste of the alcohol, so it is easy to drink too much.
4. White Sangria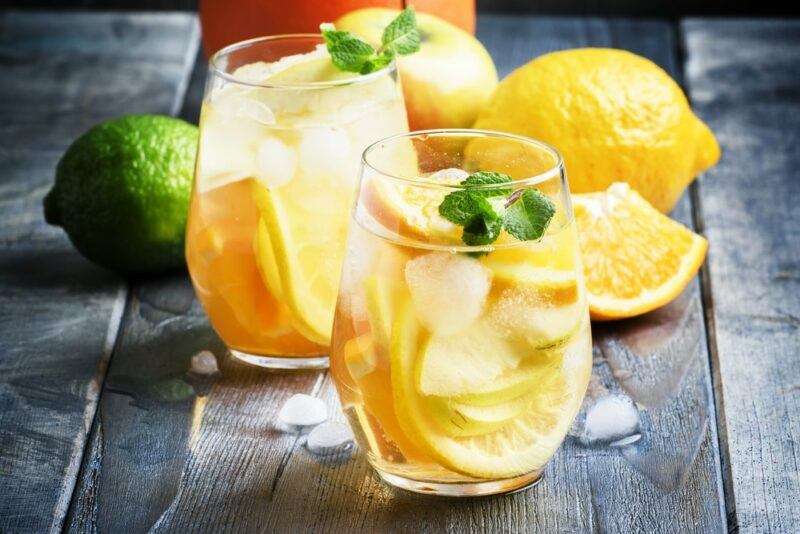 Sangria is a mixed drink that involves red wine, brandy, chopped fruit and some type of sweetener, like honey. Sometimes pop is used instead of the brandy.
It is a versatile drink with many variations. White sangria is one of these variations and it takes advantage of white wine. In a white sangria, the flavors are lighter as white wine is not as intense.
Likewise, the fruit flavor of the cocktail comes through more, making it a suitable option for earlier in the day.
3. Morning Glory Fizz
Morning glory fizz is a somewhat complicated cocktail – although it is also an appealing one.
The drink relies heavily on whisky, along with citrus, egg white, sugar, some soda and absinthe. In the video, the absinthe is used as a spray over the completed cocktail, although in other versions of the drink the absinthe is added in as an ingredient.
Either approach leads to a largely white drink that that certainly deserves the name fizz. That fizz nature is also what makes it very suitable for before noon.
2. Ramos Gin Fizz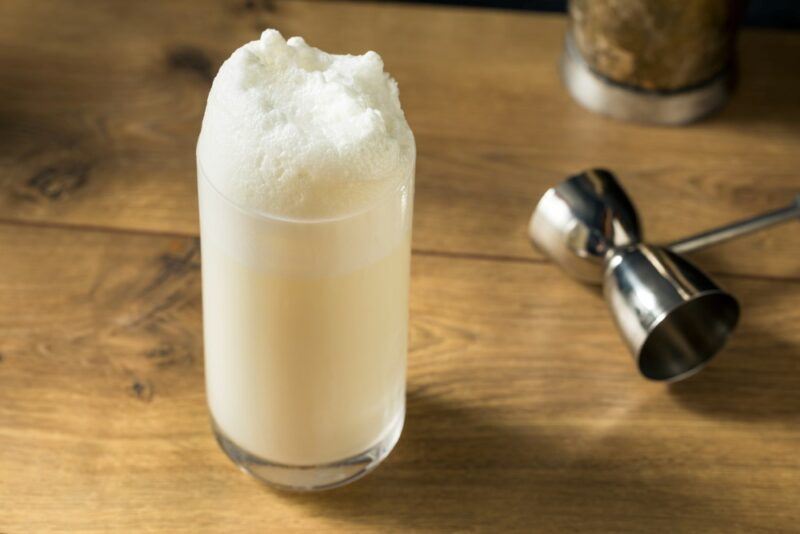 Here's another popular fix and again, this one is perfectly acceptable early in the day. As you might have guessed, the Ramos gin fizz does use gin as its main alcohol.
It also uses egg white, club soda and sugar like the previous fizz. However, there are some differences, like the use of both lemon and lime juice for the citrus (as well as orange flower water) and the addition of heavy cream.
The end result is still a white fizz drink that is perfectly acceptable any time of the day. There are many other fizzes that I haven't mentioned too and in general these are also very valid before noon.
1. Corpse Reviver No. 2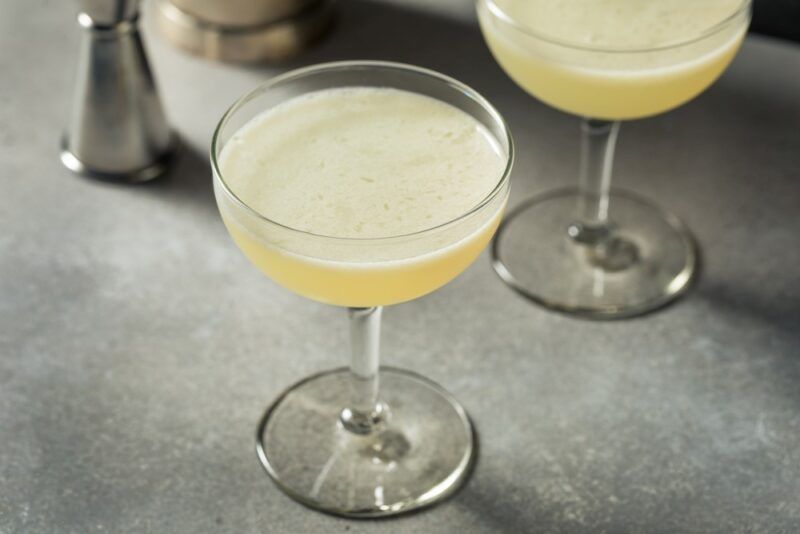 I love the name Corpse Reviver No. 2, and it makes it pretty obvious what this drink is designed to do. There is actually a Corpse Reviver No. 1 and a few other Corpse Revivers, but in general No. 2 is considered the best tasting.
It involves gin, triple sec, lillet and lemon juice (in equal parts), with a dash of absinthe. The only non-alcoholic component of the drink is the lemon juice, so it is a pretty strong drink.
It does do the job though and it is a good way to take the edge off the next morning – just don't overdo it.