Gin in general has a bit of a wild past. You can trace its origins back to the 16th and 17th centuries when genever became popular – the world's first juniper spirit. It was originally distilled from malt grain, making it similar to whiskey, though not nearly as smooth. It wasn't long before multiple herbs and spices were being added to distillations. The original intentions were medicinal but no one could deny that it tasted great, too. It slowly gained traction and evolved until the early 18th century where we see the infamous gin craze begin.
People caught onto the interesting new spirit and went wild for it. Regulations were passed that essentially meant anyone could make gin – so they did. By the 1730s, about one in four households in London were producing gin. Unfortunately, it was often cheap and not well made. Some people were even using toxic and dangerous ingredients. This led to a series of Gin Acts coming into place in 1736. This was the beginning of a more regulated gin industry.
Time passed, and in 1830 the column still was invented, making it easier to distill higher-quality spirits with more refined and elegant flavors – hence the surge of the traditional London Dry style. This came around the same time as the general public moving away from syrupy sweet drinks and embracing more complexity and nuance. The best London Dry gin uses high-quality, traditional botanicals and often has a distinct juniper-forward profile. Its palate is not usually overwhelming and therefore does quite well as a base for a wide variety of gin cocktails.
It wasn't until 2008 that the European Union formalized its regulations regarding the London Dry style, but you can trace its popularity back to when gin became regulated and therefore better quality.
The Best London Dry Gin
1. Dingle Original Gin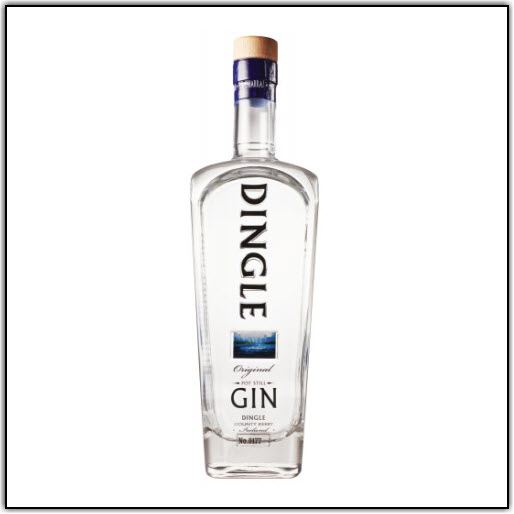 Dingle Distillery was Ireland's very first artisan distillery and it's named after the town in which it was founded. Dingle has a humid climate with plenty of cool breezes coming through. This creates the ideal climate for distilling spirits, which Dingle Distillery does in small batches only.
Upon opening, they immediately began distilling vodka, whiskey, and gin, all of which are crafted in small 500-liter batches, and the gin uses only locally produced botanicals. Their goal with the gin was to create something unique and reminiscent of Ireland while remaining true to the infamous London Dry style.
Their efforts were quite successful. Dingle Original Gin is the perfect representation of Ireland's West coast without losing the traditional notes of juniper and angelica, which are prominent on the nose, with hints of blackberry marmalade.
The palate follows with strong eucalyptus and mint. The finish is cool with flavors of menthol, offering just a touch of warmer peppery notes on the very end. There's no doubt this is a London Dry, but it's undeniably a unique and modern take on the concept.
2. Sipsmith London Dry Gin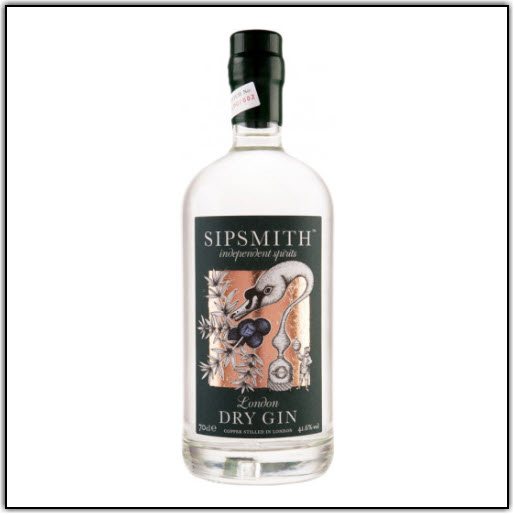 Sipsmith London Dry Gin was given 93 points by the Beverage Tasting Institute for its exquisite flavor and expert use of ten expertly chosen botanicals. The distillery is based in an old micro-brewery and is home to the first new gin in London in almost 200 years!
The distillery was founded by three partners, all sharing the same goal – to make a gin that is traditional, authentic, and delicious. They spent a great deal of time selecting their botanicals. Not only have they created an amazing recipe, but they focus on the quality of their botanicals and use only the best.
Included in the gin is French angelica root, Bulgarian coriander seed, Macedonian juniper berries, Spanish licorice root, Spanish ground almond, Italian orris root, Madagascan cinnamon, Chinese cassia bark, Sevillian orange peel, and Spanish lemon peel.
The botanicals are combined and distilled through a special copper pot still affectionately named Prudence. She's able to produce about 280 bottles of the gin every day. She is the only still of her kind in the whole world – the team had her custom-made by an experienced distillery producer whose family has been making stills since 1869.
Once distilled, the gin is brought to proof with clear spring water and is then bottled by hand. It offers a beautiful floral aroma with notes of citrus, juniper, and a summer meadow. The palate features a combination of lemon, strawberry jam, orange zest, and juniper with a tart finish of lemon and lime.
3. Tanqueray London Dry Gin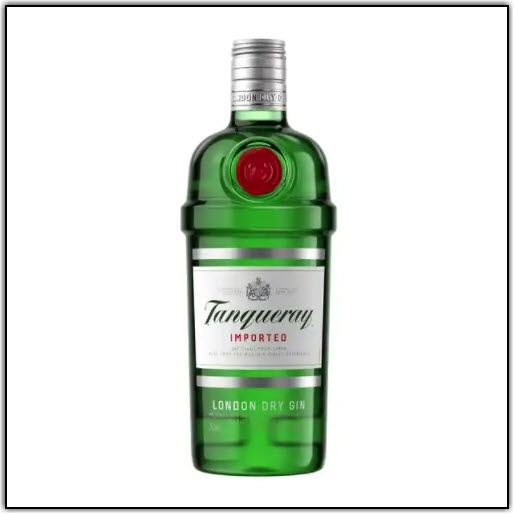 Tanqueray London Dry Gin is about as traditional as a London Dry can get. It blends just four of the most distinct but traditional gin botanicals – juniper, coriander, licorice, and angelica. Through their expert processes and quality sourcing, Tanqueray is your go-to for a London Dry gin that tastes exactly as a London Dry should.
This is not just a claim they make, either. The spirit is highly recognized and has won the Bartenders Choice Gin eight years in a row at the Drinks International Awards. The wonderful expression was developed more than 180 years ago by founder Charles Tanqueray, the son of a clergyman who chose to go against his family's traditions and instead open his own distillery.
His widely celebrated gin offers strong aromas of coriander with softer notes of juniper and licorice. The palate is oily and coriander dominates, with just enough acidity to balance it perfectly.
4. Martin Miller's Westbourne Strength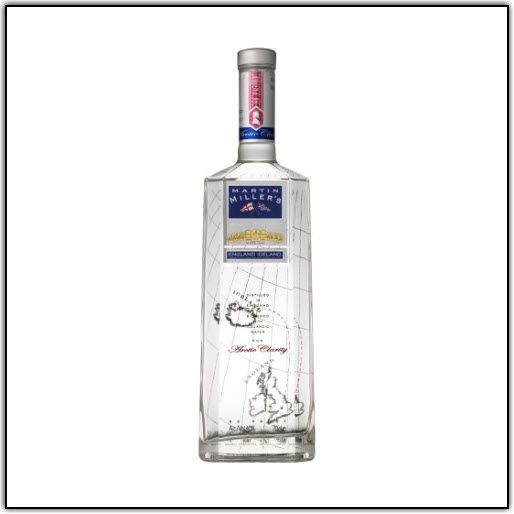 Martin Miller is a talented man with many hobbies, mostly including the arts and different forms of creativity. He was a lover of art and photography, hosted pop concerts, and founded an academy dedicated to art and science. He also published an etiquette guide and a guide to antique prices – it was quite the eclectic mix.
One of his greatest loves, though, was always a classic gin and tonic. The gin scene in the UK was in poor shape in the 1990s, however, and he took special notice of this one afternoon when he was served a particularly bad gin and tonic with lunch.
This is what spurred him and two friends to create their own gin. They didn't even go into with their eye on any success – they figured if nothing else, they'd have great gin for themselves. And for the first few years, that's all it was. It took them a while to perfect their process and recipe, but when they did, Martin Miller's Westbourne Strength was a roaring success. The proof is in the many awards it's won from many different competitions.
The nose offers an intense burst of citrus and juniper followed by an equally bold citrus palate with subtle notes of licorice. It has a long, refreshing finish.
5. Bombay Sapphire London Dry Gin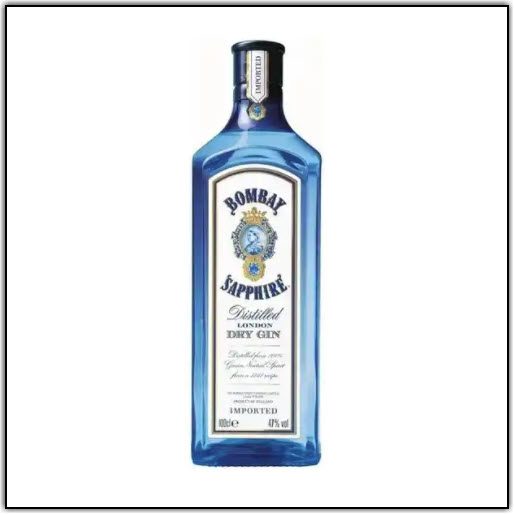 Bombay Sapphire London Dry Gin is an absolute classic in the world of gin – and there's a very good reason for this. It uses a perfect blend of ten botanicals, the recipe was created, adapted, and changed until it was absolutely perfect, with origins dating back to 1761.
The company has changed hands a few times and was officially relaunched in 1986 with the name Bombay Sapphire. The original recipe was modernized and was ultimately instrumental in popularizing London Dry Gin.
In addition to juniper, the recipe includes lemon peel, almond, licorice, cassia, orris root, coriander, cubeb, angelica, and grains of paradise. The nose is diverse with notes of coriander, citrus, and juniper with floral undertones. The palate offers lemon zest and juniper with a hint of earthy pepper notes. The finish is spicy with a hint of licorice.
The Best London Dry Mixers
We know that London Dry is a popular style of gin, partly for its amazing compatibility with a huge variety of both classic and modern cocktails. But what if you don't have all the ingredients for a cocktail? Or you just want something a little simpler?
Fortunately, London Dry gin is also pretty easy to pair with simple mixers if you want something easy to sip that isn't just straight gin.
Ginger
Gin and ginger beer is growing fast in popularity because of how delicious it is. Ginger beer goes well with just about any gin, but it's particularly adept at bringing out the flavors of spicier botanicals like cinnamon or citrus ones like orange.
For a sweeter, more subtle combination, regular ginger ale is a good choice as well. Overall, ginger is a good bet when it comes to gin!
Vermouth
Most cocktail enthusiasts probably have some of this on hand and it's a quick, easy way to make what is essentially a simple gin martini. The base ratio for this drink is 50ml gin and 15ml of dry vermouth, stirred –not shaken, with a lemon to garnish.
However, you can play around with the dryness of your "martini" by changing the ratio of vermouth to gin.
Prosecco
For fans of the sparkle, this makes a deliciously bubbly and exciting little mixture. Simple and elegant on its own, you can sweeten the drink with some lemon or even honey for a refreshing summer sipper. For an even drier version, use champagne.