Gin might not be as famous as whiskey for cocktails, but it is getting up there. In fact, gin is sometimes called the perfect spirit for cocktails, as it offers just enough complexity to make cocktails interesting, without overwhelming the other ingredients. There are also countless gin cocktails to choose from, which is why this list is focusing on the best gin cocktails.
You'll probably recognize many of these, as gin cocktails are often famous. We're including some less common examples on the list too, just to mix things up a bit.
When you're making a gin cocktail, the type of gin matters. You don't want to be using the cheapest gin possible, of course, but this isn't the only thing to think about.
In particular, gin can be broken down into three main types.
The first is London dry gin, which includes citrus and soft pine notes. Then there is Old Tom gin, which is sweeter and has a notable licorice flavor. Finally, you can find Plymouth gin. This is similar to London dry gin, except that it tends to involve more sweet citrus notes.
Then, there are the botanicals to consider. Gin is typically flavored with botanicals like orange peels, cassia cinnamon, coriander seeds, and, of course, juniper berries. The botanicals provide distinctive flavors, making some gins very distinctive.
The botanicals in gin tend to work well with some cocktail ingredients and not others. This is why choosing your gin carefully matters. If the gin has too many strong flavors of its own, it may taste horrible in a complex cocktail. On the other hand, simple cocktails provide a way to highlight the flavors inherent in the gin.
Best Gin Cocktails
Martini
Bronx
Hanky-Panky
Gimlet
White Lady
Negroni
Tom Collins
Ramos Gin Fizz
The Last Word
French 75
English Garden Cocktail
Clover Club Cocktail
Martinez
Bramble
Sake And Gin Martini
Rosemary Gin Spritzer
Corpse Reviver #2
Gentian White Lady Cocktail
Aviation
Casino
Angel Face
Monkey Gland
Pink Lady
The Elvis
Beer's Knees
Gin And Mint Tea Cocktail
Martini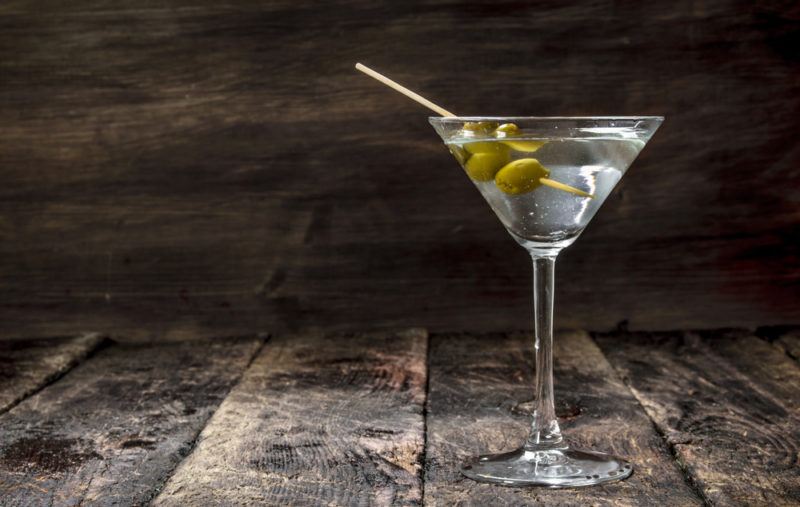 We can't go past the manly martini when we're talking about gin cocktails. The drink has become particularly famous because of the James Bond books and films, even though Bond focuses on the vodka version.
The traditional version of a martini involves a 2:1 ratio of gin to dry vermouth. The ingredients are stirred together with ice cubes and then strained. While the ingredients can be shaken instead, martini lovers generally consider the stirred version to be superior.
The ratio has changed considerably over time, including variations like 3:1, 6:1, 8:1, and even 15:1. When making the cocktail at home, you can try out different ratios and find your own favorite.
There are also some specific variations on a martini. For example, a sweet martini involves using sweet vermouth rather than dry vermouth, while a perfect martini has a 1:1 ratio of gin to vermouth. A dirty martini contains a little added olive juice. It may be garnished with an olive too.
Bronx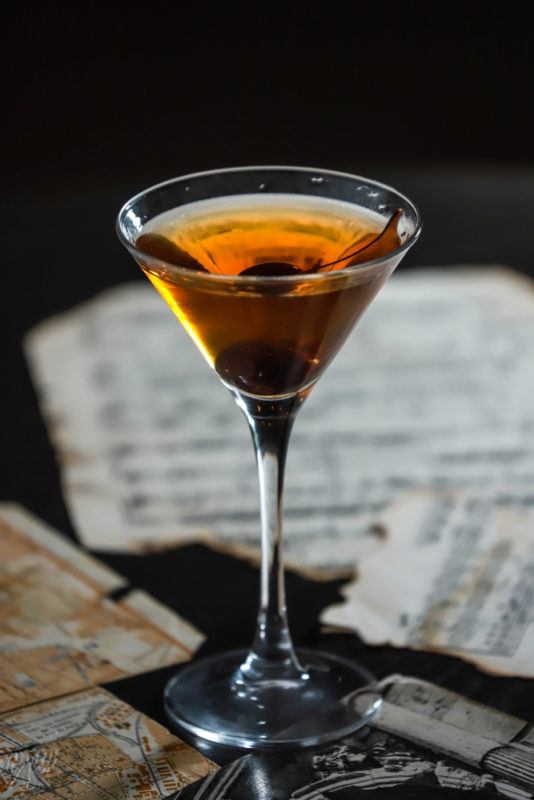 The Bronx is a simple cocktail – and a popular one. The cocktail is simply a martini with some orange juice added. Orange bitters are sometimes included as well, which adds to the orange flavor of the drink.
While orange juice might seem unappealing to martini purists, the approach creates a drink that is much more accessible. After all, a martini is strong and can seem harsh, while orange juice helps to create a sweeter drink that is easier to enjoy.
Hanky-Panky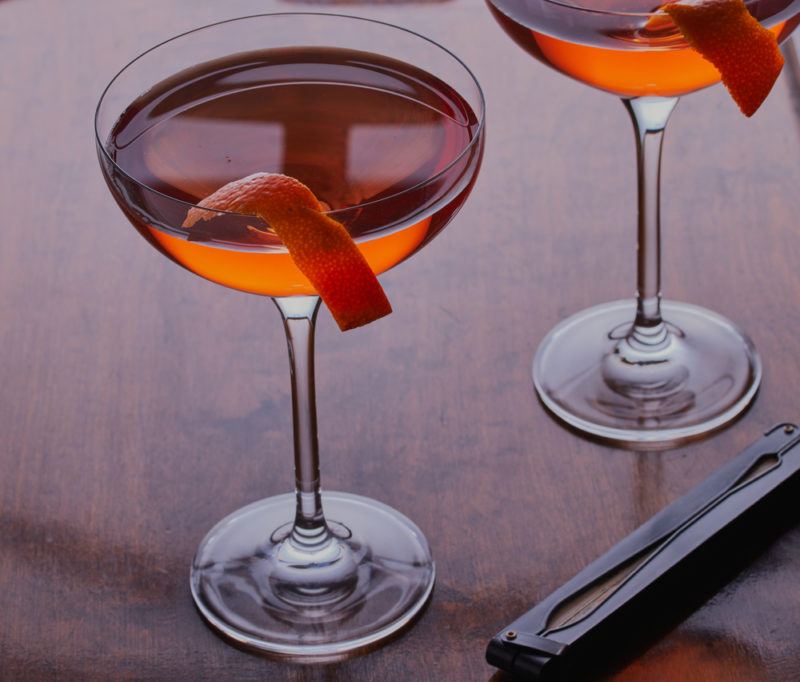 This cocktail is another simple variation on a martini. This time the cocktail consists of equal parts vermouth and dry gin, along with a few dashes of Fernet-Branca (a type of Italian bitters).
Interestingly, the cocktail relies on sweet vermouth, while most martini recipes use dry vermouth instead.
Gimlet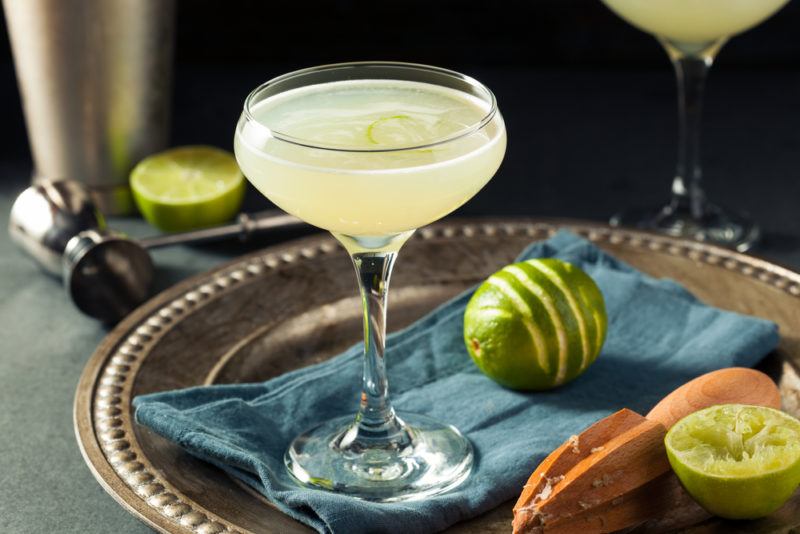 If you don't have many ingredients on hand, the classic gimlet cocktail could be perfect. At its most simple, the cocktail is made using six parts of gin to two parts of lime cordial. These are shaken over ice in a cocktail shaker and then served.
Some variations use simple syrup as well to make the flavor a little less intense or add just a splash of soda water.
White Lady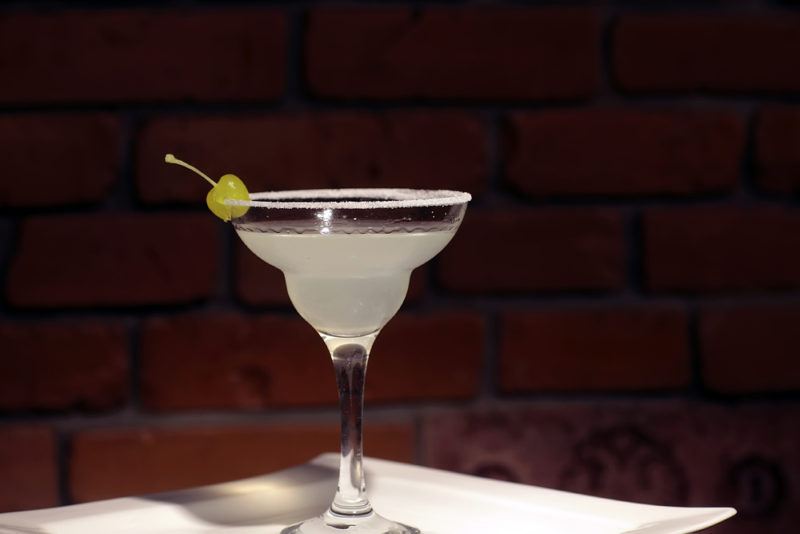 The white lady is a simple cocktail that can be made in many ways. One version relies on gin as the main ingredient.
To make the cocktail, combine two parts of gin, one part of triple sec, one part lemon juice, and half a teaspoon of egg white. Shake the ingredients over ice in your cocktail shaker, then strain and serve.
The cocktail has a citrus hit from the lemon and the orange-flavored triple sec. Those flavors combine perfectly with the gin to give you a drink that you won't soon forget.
Negroni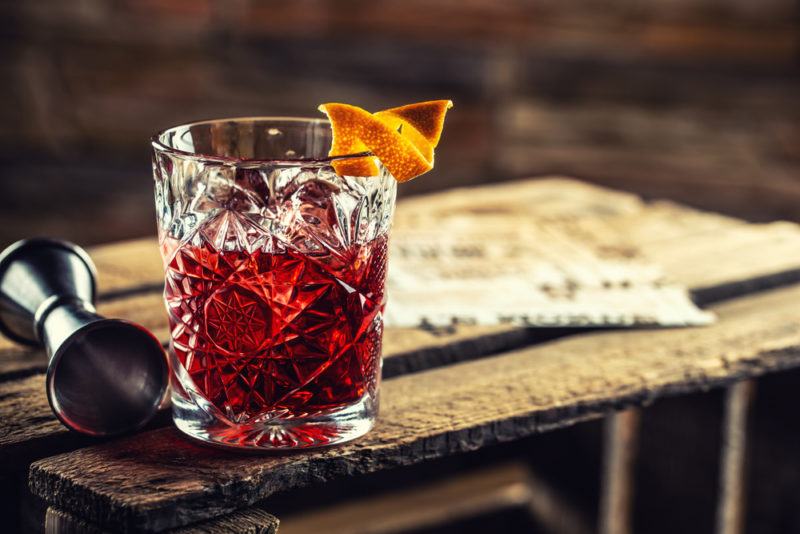 A negroni is a delicious and simple cocktail that is served in an old-fashioned glass. It relies on Campari as one ingredient, which is a type of Italian bitters that uses quinine for flavoring.
The cocktail is made by combining two parts gin, two parts vermouth, and two parts Campari. The ingredients are stirred together with ice, not shaken, and then served with the ice.
Tom Collins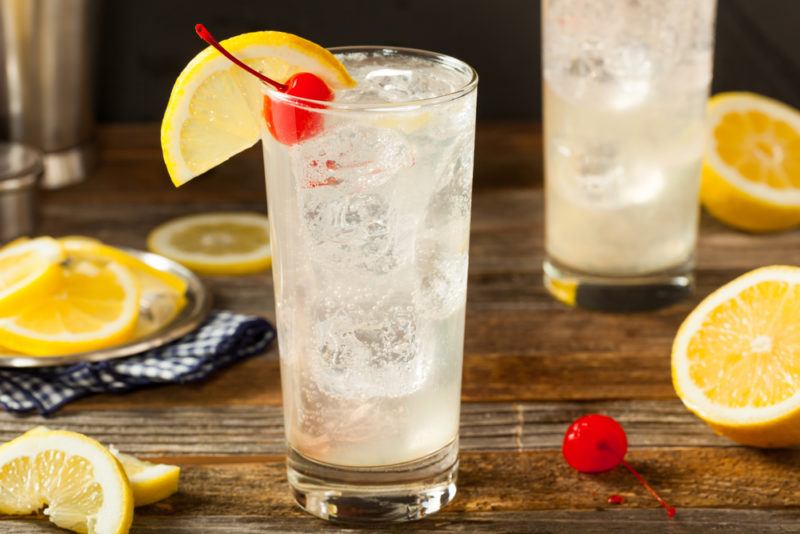 Tom Collins is a classic cocktail that has inspired a wide range of related cocktails, like the Mick Collins, Colonel Collins, Juan Collins, and Berry Collins. The original version relies on Old Tom gin, but the cocktail can be made using another brand of gin if you prefer.
To make the cocktail, you simply pour four parts gin, two parts lemon juice, and two teaspoons simple syrup into a tall glass with ice. Stir them together and then top up the drink with soda water.
Ramos Gin Fizz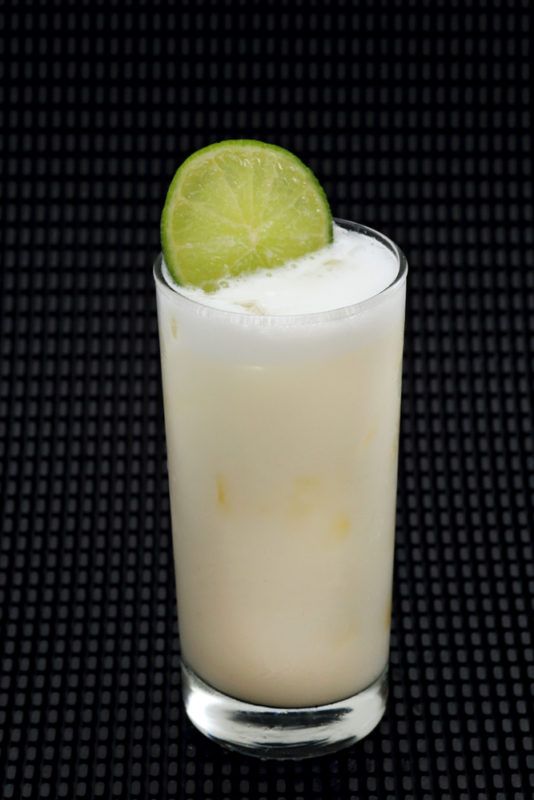 Cocktails aren't always simple, but complex cocktails like the Ramos gin fizz are often worth the effort.
The cocktail includes a variety of interesting ingredients, such as heavy cream, orange blossom water, and an egg white. Other ingredients are present too, including the gin, some simple syrup, lemon juice, and lime juice.
The complicated aspect isn't the ingredients list but the way that you need to prepare the cocktail. Specifics can vary, but the general process involves dry shaking the ingredients and then shaking hard with a small amount of ice for as long as possible.
Finally, the cocktail is poured and topped with soda. This approach means that a Ramos gin fizz really does live up to its name. If you're ordering a Ramos gin fizz, you can expect some variation from one bartender to the next, as there is flexibility in some of the ingredients used and the shaking time.
The Last Word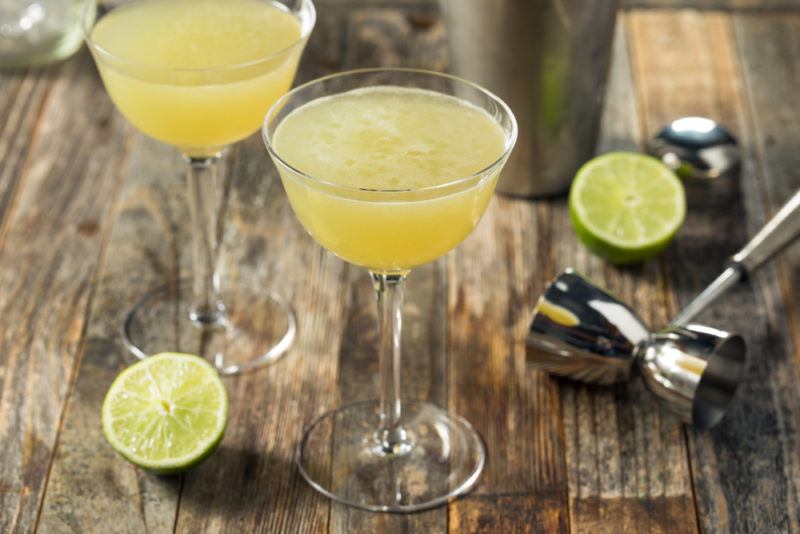 This classic cocktail was created during Prohibition but had been largely forgotten until a recent revival.
The cocktail is an easy one to prepare, relying on an equal balance of four ingredients: gin, freshly squeezed lime juice, green Chartreuse, and maraschino liqueur. The cocktail is generally prepared by shaking the ingredients over ice and then straining them into a cocktail glass.
This combination of ingredients gives the cocktail a light green color and a refreshing balance of flavors. The cocktail is often considered an ideal palate cleanser, especially as this is a relatively short drink.
French 75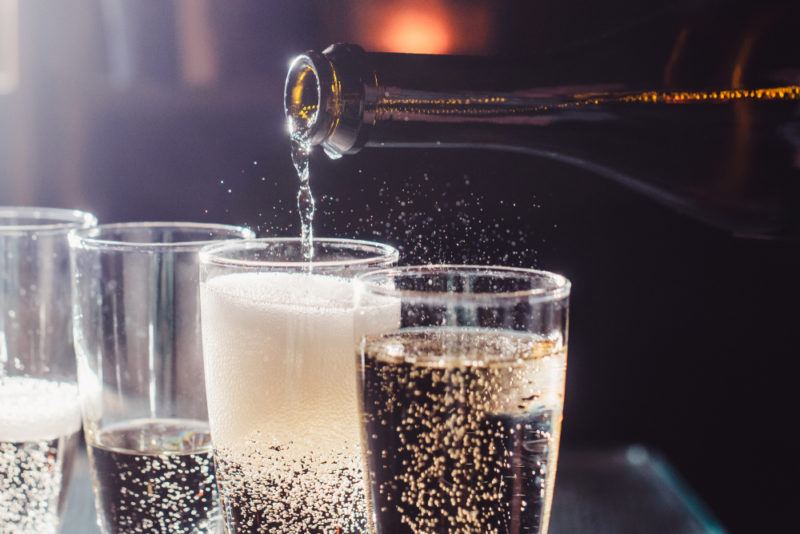 The French 75 is an interesting cocktail with only a handful of ingredients. It relies on gin, a little simple syrup, and some lemon juice. The cocktail is then topped up with champagne.
This combination creates a refreshing drink that is a bit more interesting than a simple glass of champagne. The inclusion of gin also provides the drink with more kick than you'd get otherwise.
English Garden Cocktail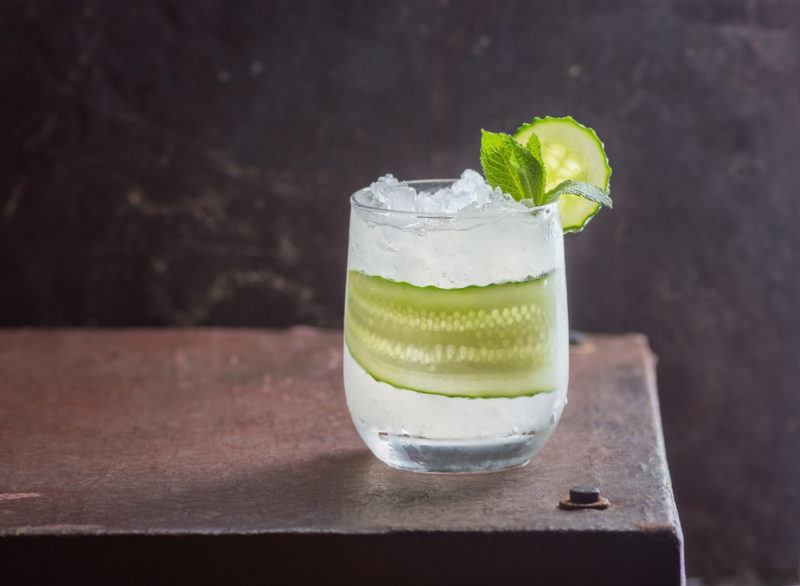 This is a perfect cocktail if you want to make something refreshing. It relies on gin, elderflower liqueur, apple juice, and lime juice. Cucumber ribbons are included in the glasses when serving, which infuses the entire drink with a cucumber flavor.
The apple juice provides just enough sweetness to make the drink delicious, without overwhelming it.
This also happens to be an easy cocktail to prepare. You simply shake the ingredients together with ice (except the cucumber ribbons, of course), strain, and then serve. It would be easy enough to make the cocktail in a jug instead if you were planning to serve a crowd.
Clover Club Cocktail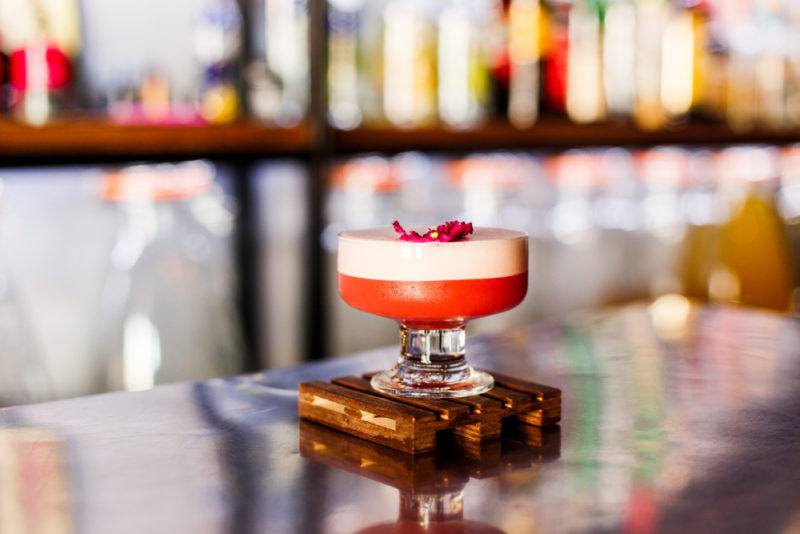 The Clover Club Cocktail is a fun drink to try, one that also has a long history. It even predates Prohibition. The cocktail relies on gin, lemon juice, raspberry syrup, and an egg white.
The ingredients need to be dry shaken together first, as this allows them to emulsify. They are then shaken over ice, strained, and served.
As with similar drinks, the egg white isn't included for flavor. Instead, it provides texture and creates the recognizable foam on the drink.
Martinez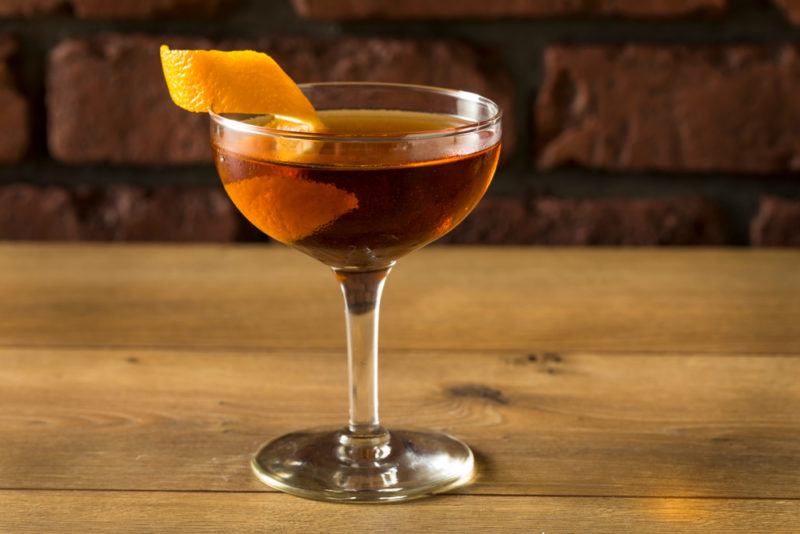 The martinez has similarities to a martini and a Manhattan, along with distinctive differences. The cocktail is traditionally made using Old Tom gin and vermouth. Maraschino liqueur and orange bitters are included as well.
With this ingredient combination, it should be no surprise that the martinez tastes like a martini. Still, there are differences, as a martinez tends to be sweeter than a martini. You can thank the added liqueur and the Old Tom gin for that effect.
Bramble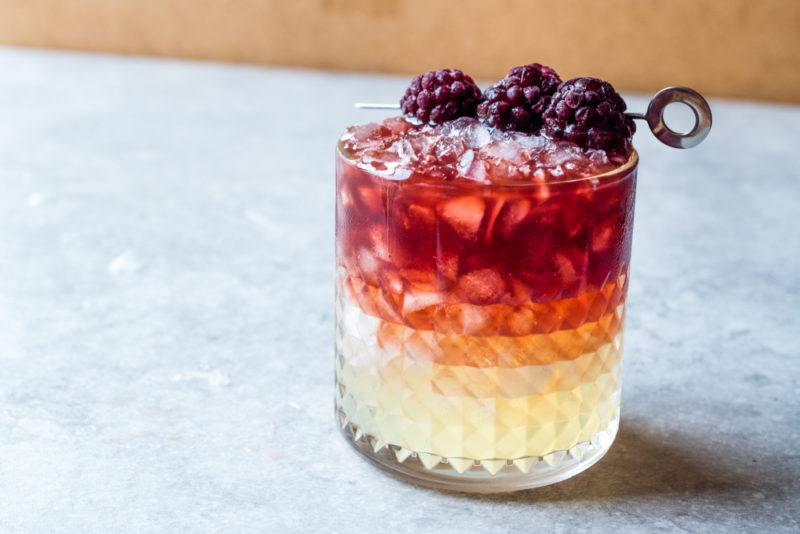 The bramble is sometimes considered a spring cocktail due to the combination of flavors and the red coloring. The cocktail relies on gin, sugar syrup, lemon juice, and crème de mûre.
This last ingredient, crème de mûre, is a sugary liqueur. This can be substituted for crème de cassis instead, which is a blackcurrant liqueur that tends to be easier to find.
Regardless of the ingredients, the cocktail is served over crushed ice. Red fruits are often included as well. Both types of liqueur add to the sweetness of the drink, as does the sugar syrup and any red fruits that are present.
Gin And Tonic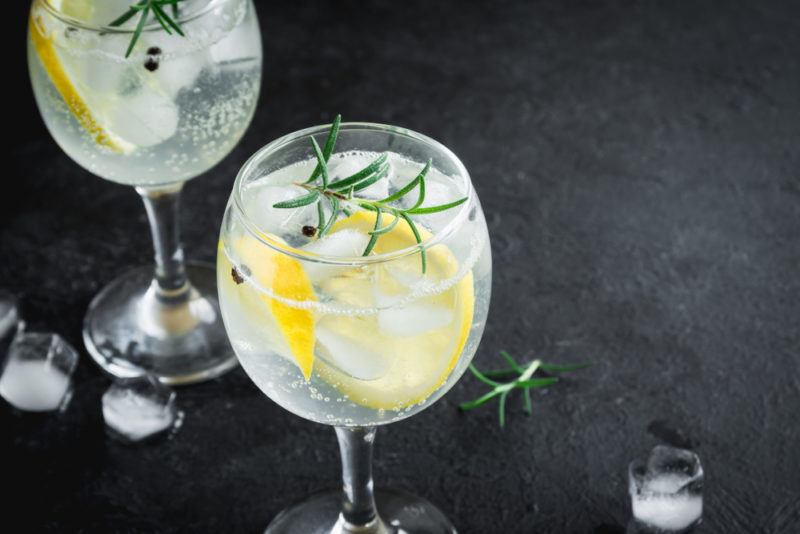 How can we forget one of the classics? Gin and tonic is the go-to gin cocktail for many people. After all, there are only two ingredients to worry about and tonic water is very easy to find.
A gin and tonic ends up being delicious if you just stick to those ingredients and make no variations. The cocktail is also a fantastic way to experiment with the flavor differences between gins.
Even more importantly, you can mix up a gin and tonic in countless different ways. One approach is to focus on garnishes, such as garnishing your drink with cracked pepper and sliced strawberries. Adding fresh or frozen berries to the cocktail can be fun too, especially if you muddle them in.
Other gin and tonic recipes make more dramatic variations, such as adding in some bitters or liqueur or using tonic syrup rather than tonic water. A gin and tonic is a very forgiving cocktail, so there's no harm in experimenting until you find a variation that you love.
Sake And Gin Martini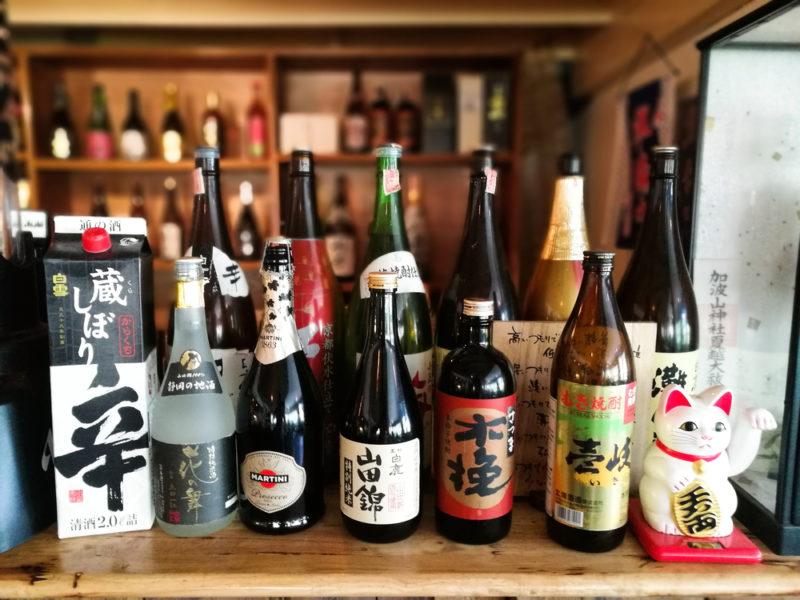 If you want something a little different, how about a martini with sake and gin? As the name suggests, the biggest difference is that you're using sake in the martini along with vermouth.
Adding sake is a way to make the cocktail stand out. If nothing else, it's an experiment worth trying.
Rosemary Gin Spritzer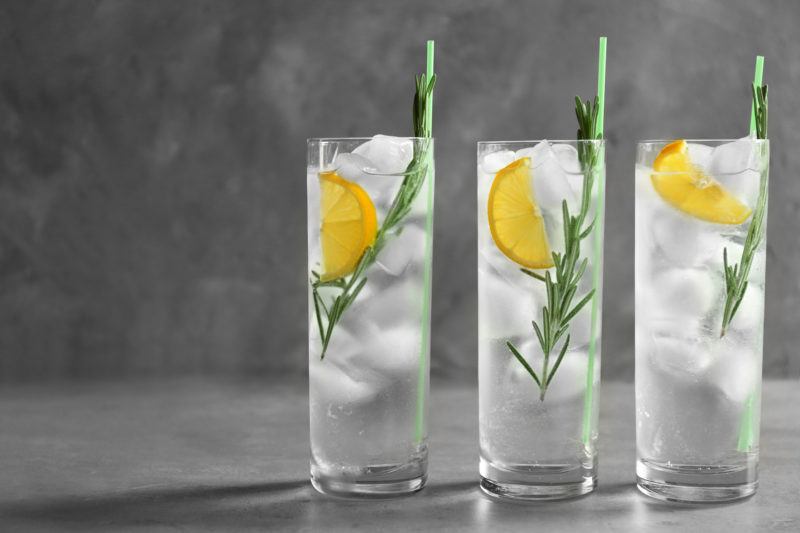 This modern cocktail is a simple and refreshing drink that could be perfect in the summertime. It relies on two parts gin, one part lemon juice, and one part rosemary sugar syrup. The finished mixture is then topped up with soda water.
The rosemary sugar syrup is something that you make yourself, in the same way as regular sugar syrup, except that you include chopped up springs of rosemary along with the sugar and the water.
Corpse Reviver #2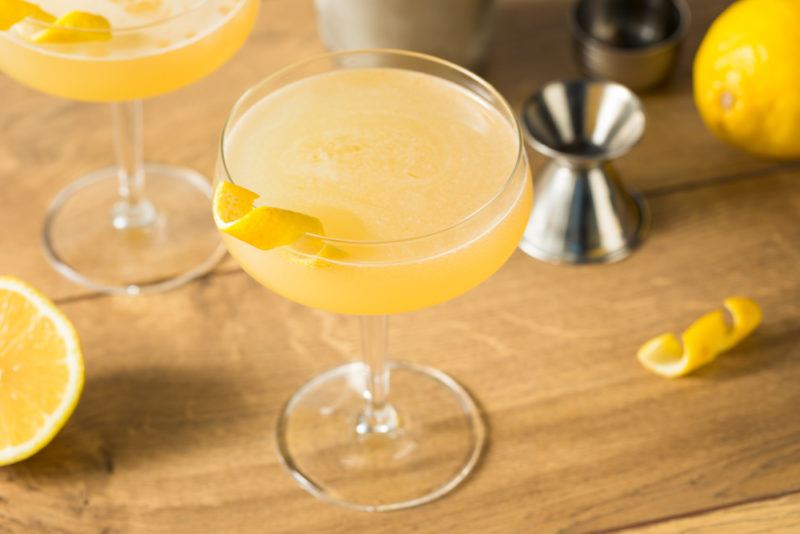 This oddly named drink is a popular choice. It relies on gin, orange liqueur, lemon, and Lillet Blanc. The glass you use needs to be chilled and rinsed with absinthe before pouring the cocktail. The absinthe rinse helps to highlight the botanical aspects of the gin.
Gentian White Lady Cocktail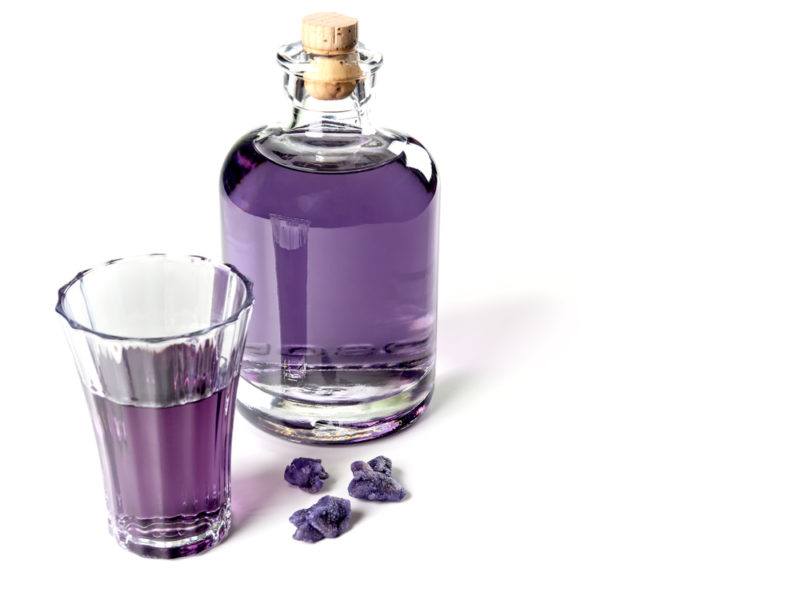 This cocktail looks elegant and happens to taste pretty good too. It relies on Portobello gin, lime juice, sugar syrup, and an egg white, which are relatively common ingredients.
The most notable aspect of the cocktail is the use of violet liqueur. This adds an interesting depth to the cocktail and would complement the gin perfectly.
The cocktail can also be served with edible flower petals on top. The petals add a touch of elegance while showcasing the fact that the cocktail is a little different than normal.
Aviation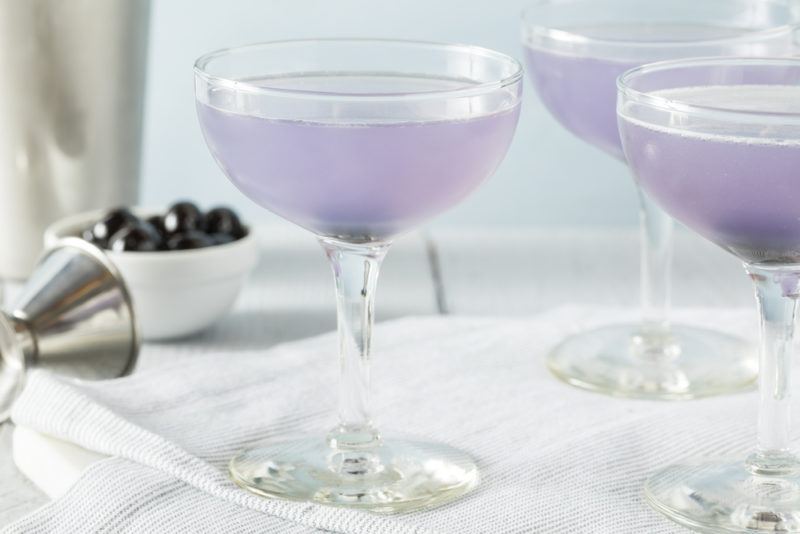 Aviation is a classic cocktail that is served in a cocktail glass with no ice. The main ingredients are gin, lemon juice, and maraschino liqueur.
Many versions of the recipe also include crème de violette. This is a violet liqueur, like the one in the previous cocktail. The liqueur adds a slight purple tinge to the cocktail and subtly alters the flavor profile as well.
Casino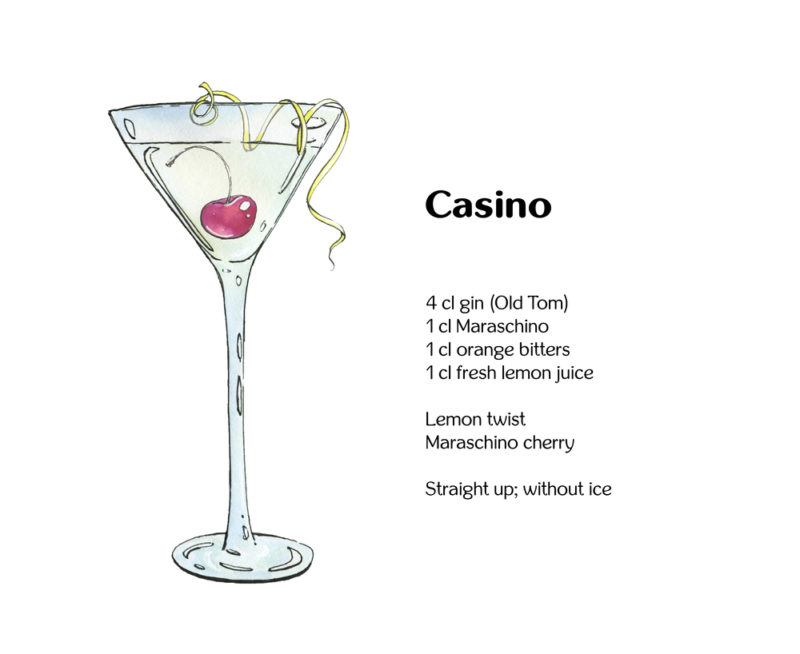 Casino is similar to the aviation cocktail in many ways, as you're still relying on gin, lemon juice, and maraschino liqueur. One difference is that the cocktail uses Old Tom gin, which is a little sweeter than other types. There is also a dash of orange bitters included, which adds to the complexity.
The end result is a slightly sour drink that plays well in the mouth. It is an enjoyable cocktail that is easy to make, but the sourness could be too much for some people.
Angel Face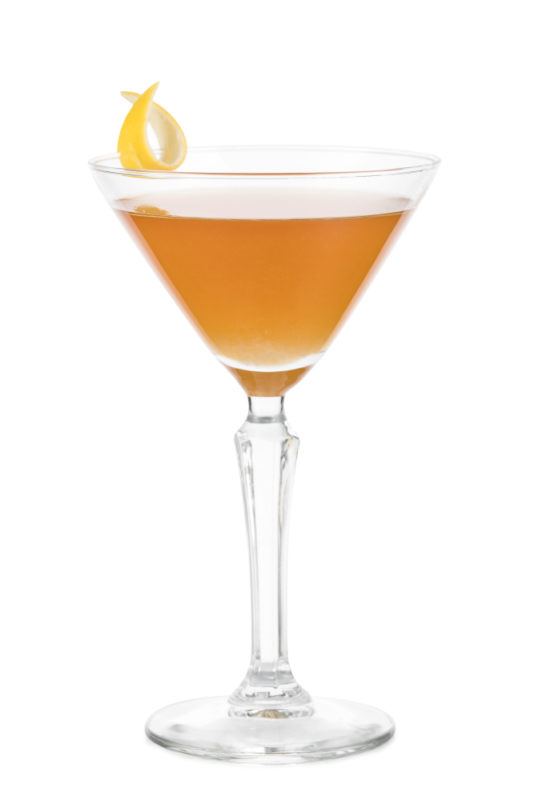 This cocktail might look innocent, but it packs a punch too, as all the ingredients are alcoholic.
To make an angel face cocktail, you simply need to combine equal parts gin, apple brandy, and apricot or peach liqueur. The liqueur can be substituted for another type if you prefer, such as an apple or pear liqueur.
The ingredients are simply stirred together with ice and then strained into a chilled glass, so you could even make this cocktail without a cocktail shaker.
Monkey Gland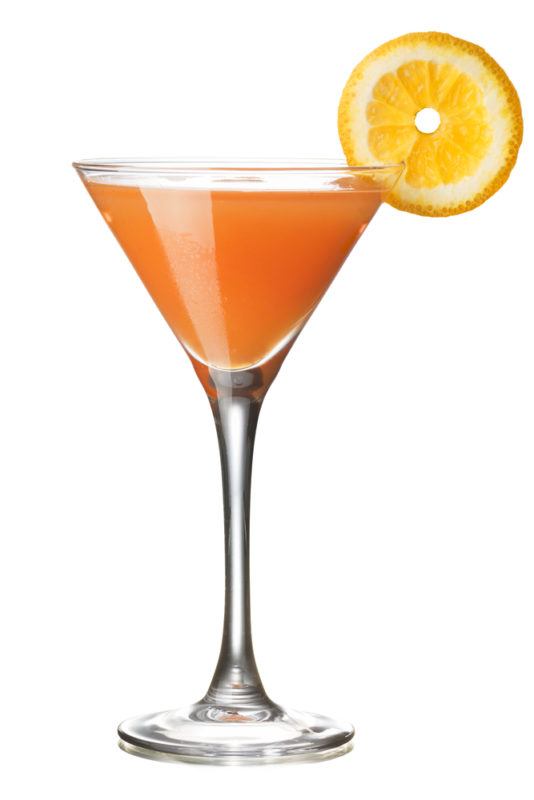 With a name like monkey gland, this cocktail isn't one that you're going to forget in a hurry.
The cocktail itself is relatively simple, as it just relies on gin, orange juice, and grenadine. None of these are incredibly unusual ingredients, although they do combine well together to create a fruity drink.
A more unusual aspect is that the monkey gland also involves rinsing your glass with absinthe before pouring the cocktail. This provides an extra subtle flavor and scent to the cocktail that elevates it considerably.
Pink Lady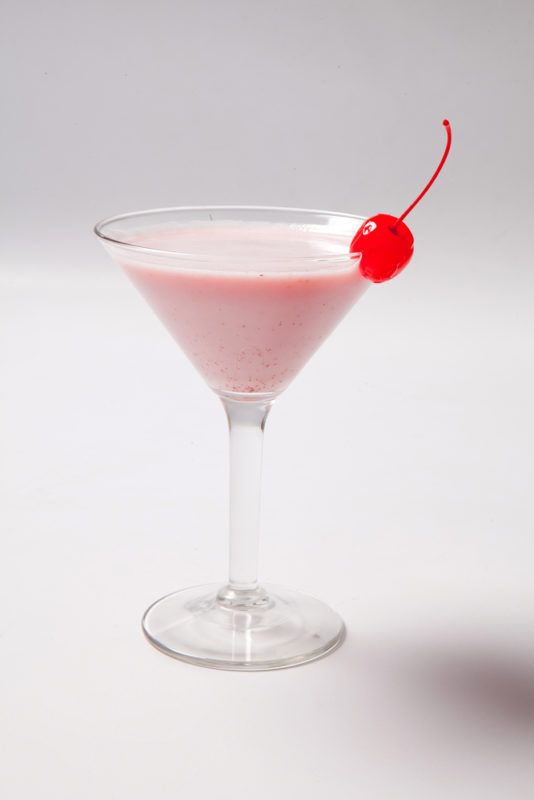 Like the monkey gland, a pink lady cocktail uses gin and grenadine. The grenadine gives the cocktail its notable pink coloring. An egg white is used as well, which provides an interesting texture to the drink.
While the pink coloring makes this drink appear girly, it still packs a considerable alcoholic punch.
The Elvis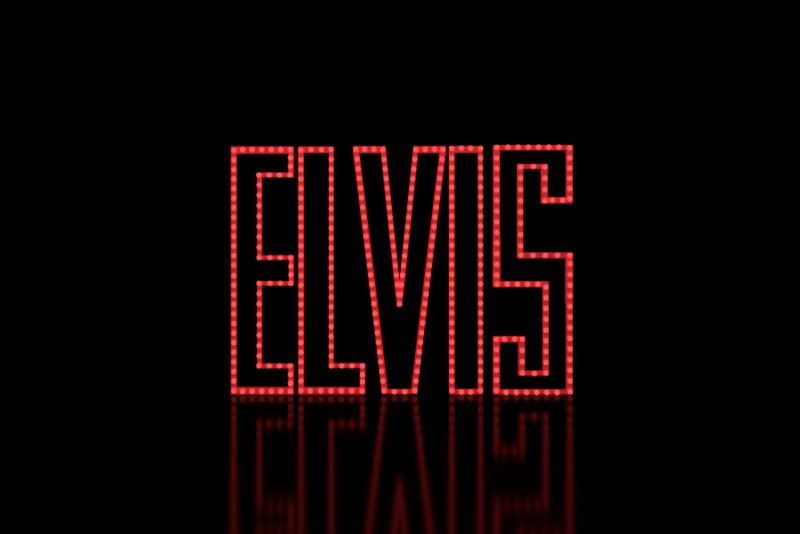 This fruity cocktail relies on pink grapefruit juice, London dry gin, elderflower liqueur, and India pale ale. To make the drink, the first three ingredients are combined in a cocktail shaker and shaken over ice.
The drink is then strained into a rocks glass with ice and topped up with the ale. This combination of ingredients works surprisingly well, even though it mightn't sound like it at first glance.
Beer's Knees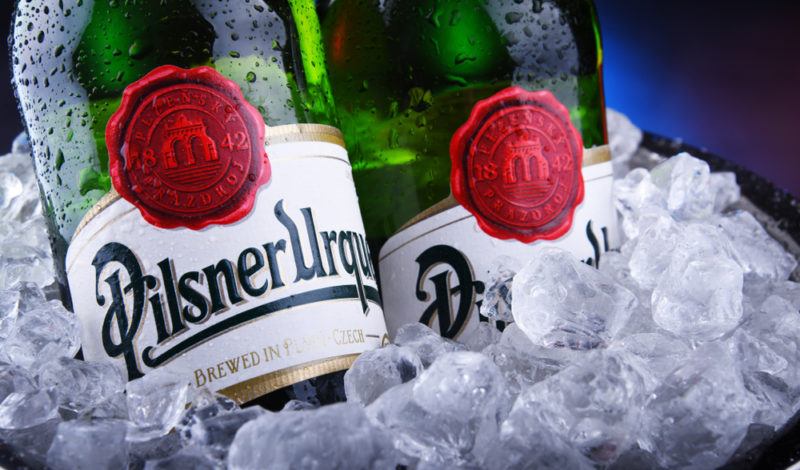 Here's another cocktail that uses beer and gin. This time, the recipe includes Pilsner as the beer of choice. Other ingredients include the gin, lemon juice, honey, and Angostura bitters.
When making this cocktail, it's important to make sure that the honey is completely dissolved before you add ice. Otherwise, the honey will harden and your cocktail won't be any good at all.
Of course, you could try a different type of lager in this cocktail or even an ale.
Gin And Mint Tea Cocktail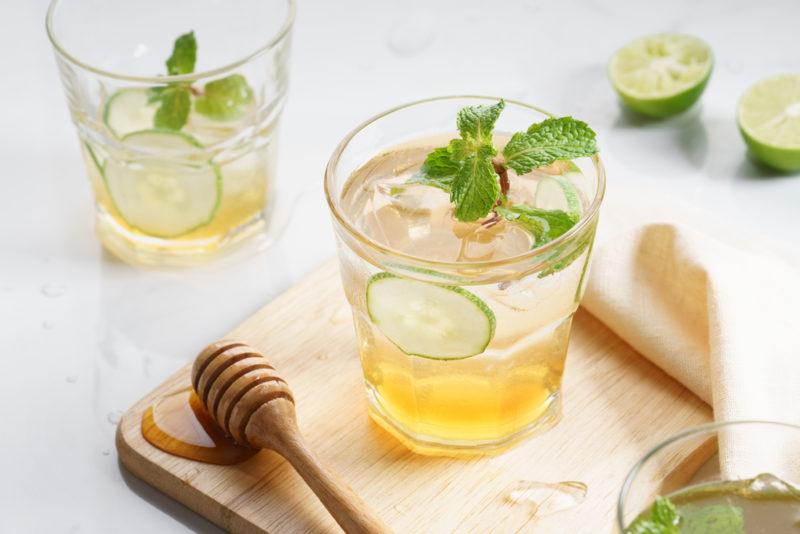 If you want something a little different, this gin and mint tea cocktail is worth a look. As the name suggests, gin is the alcohol of choice with this cocktail, while mint is a key flavor (although, the tea being used is actually green tea).
Other ingredients include lemon juice, ginger, and sugar for some sweetness. This is a cold tea cocktail, so it would be perfect for a hot summer's day. You could serve it straight or over ice.