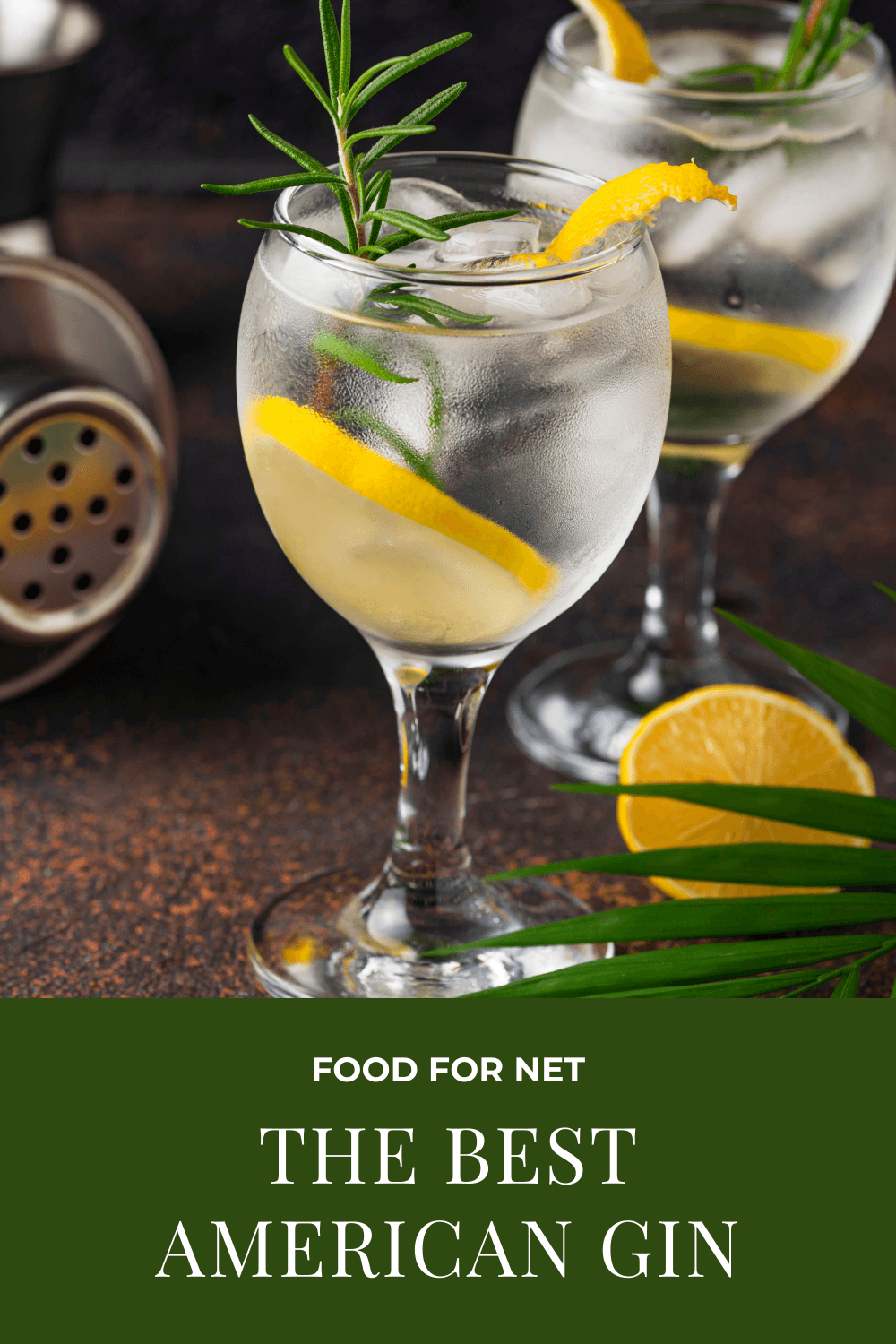 Gin itself dates back to the early 16th century when juniper berries first made an appearance in alcohol. They were used in a spirit known as jenever, which is Dutch for "juniper" and was created in Holland. It was made by distilling malt wine and then adding botanical herbs to remove the harsh alcohol flavor. It had an interesting and pleasant flavor but it was also said to have medicinal properties.
Modern-day gin has evolved a little, but it's still enjoyed in its original form in many parts of the world, especially Scandanavian countries. Today, little is required of gin other than the inclusion of juniper berries. The alcohol base can be made from anything, and any number of other botanicals can be used. The original drink first appeared in England when Great Britain was invaded by William of Orange.
It was a simple, affordable drink that became widely popular in London very fast. It's this "gin craze" we have to thank for the drink's worldwide popularity and the infamous London Dry style. It was only a matter of time before the drink made its way over to America, where it was the country's most popular spirit before vodka took over in 1967. But, gin never died completely and some of the best American gin is being made in craft distilleries right now as gin prepares to make its comeback.
The Best American Gin
1. Greenhook Ginsmiths American Dry Gin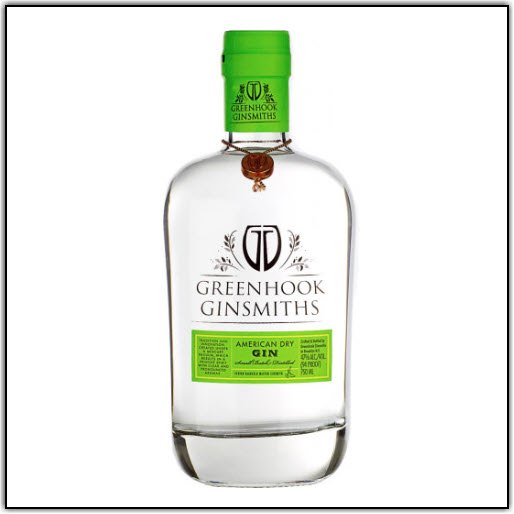 Made in Brooklyn, Greenbook Ginsmiths American Dry Gin is the result of using modern techniques while preserving more traditional gin flavor profiles. Master Distiller Steven DeAngelo works with a custom-made copper alembic still that holds 300 liters.
The still is outfitted with a special mercury vacuum, allowing him to reduce the atmospheric pressure within his still during the distillation process. With this, he can distill the gin at a lower temperature than average, giving the resulting gin a cleaner, more robust profile that better captures the essence and integrity of the botanicals.
This particular expression uses juniper berries, organic chamomile, orris root, blue ginger, elderflower, and Ceylon cinnamon. Overall, the profile is clean, crisp, and bold and its quality earned it a Double Gold Medal at The 2013 Fifty Best tasting competition,
The nose is fresh and fruity with notes of yellow citrus, elderflower, and juniper. The profile follows with sweet ginger, chamomile, and cinnamon that leads to a finish that's rich with citrus.
2. Ransom Old Tom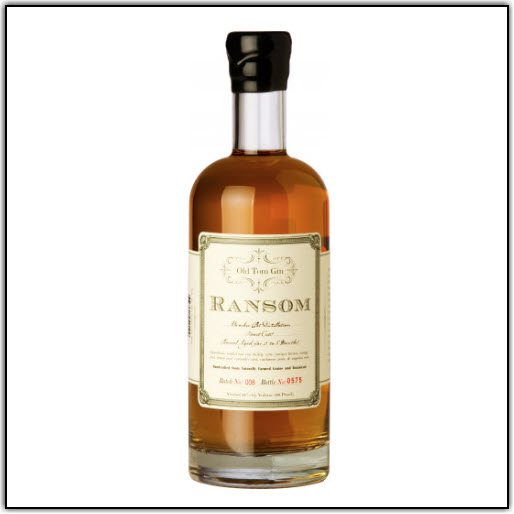 Ransom Distillery is located in the beautiful foothills of the Cascade Mountains in Oregon. It was opened in 1997 by a passionate gin distiller who wanted to revive the old-fashioned gins of the 19th century. This was a time known as the golden age of cocktails in America.
His first recipe was a collaboration with a renowned historian and mixologist whose expertise he used to create the perfect old-fashioned gin. It's a unique recipe that begins with mashed and fermented barley. This is distilled through his custom-designed copper still and infused with his secret recipe of botanicals and herbs.
The botanicals include orange peel, juniper, lemon peel, angelica root, coriander seed, and cardamom. Once distilled, the gin rests for three to six months before it's bottled by hand.
On the nose, Ransom Old Tom has a strong burst of citrus followed by some herbal tones to balance. The palate follows with subtle, rounded notes of coriander, juniper, and grains with just a touch of cardamom. The finish is sweet and malty with a slight note of peppercorn.
3. Junipero Gin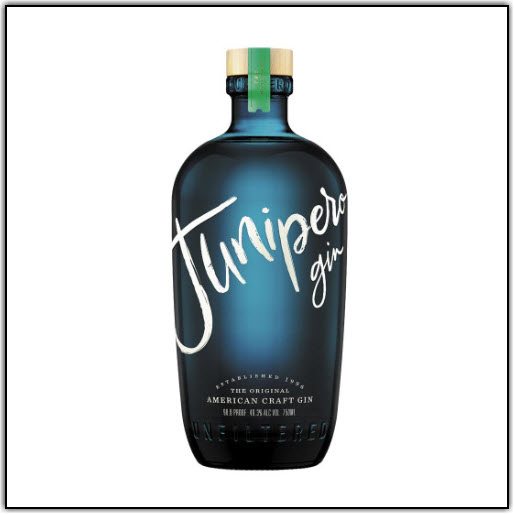 Junipero Gin comes from Achor Brewing & Distilling company where they've been distilling alcohol, by hand, for 140 years. The company began when a German brewer by the name of Gottlieb Brekle moved during the gold rush and landed in San Francisco. After being there for 20 years he bought a saloon and turned it into a brewery.
It remained a brewery until Fritz Maytag showed up – now know as the pioneer of craft distilling in America. He started distilling rye at the brewery and continued experimenting with it. After three years he and others from the company had perfected the craft a little more and began distilling gin as well. This is how Junipero Gin was made.
It's a classic dry gin, made with tradition in mind. It's distilled in a copper pot and made with more than a dozen botanicals that are mostly kept secret. We know there has to be juniper in there, and based on the nose, there's some citrus as well. The palate is incredibly smooth with notes of juniper, almonds, and coriander with more citrus on the finish.
4. St. George Dry Rye Gin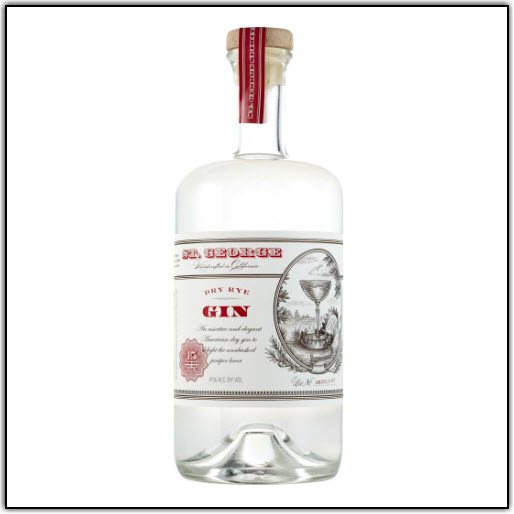 Founded in 1982, St. George Spirits is among the oldest craft distilleries in The USA. The distillery is located in an old WWII hangar on a former naval base in San Francisco. Master Distiller and renowned "mad scientist" Lance Winters lives on site.
Winters earned this title by constantly experimenting with different spirits in his lab which houses a ten-liter test still. His experiments include many forms of whiskies and vodkas as well as an aging balsamic vinegar that's already 14 years old.
Among the madness, though, is a truly stellar gin. St. George Dry Rye Gin is one of several that the company makes and it has a unique and layered flavor profile. This is created with a simple but expertly curated combination of only six botanicals: juniper, caraway, black peppercorn, lime peel, grapefruit peel, and coriander.
The nose is spicy with notes of juniper, malt, coriander, and citrus with a touch of caraway and fruit. The palate follows with a similar spicy profile filled with notes of malt and juniper. The finish is similarly warm and spicy with a creamy feel.
5. Bummer & Lazarus Dry Gin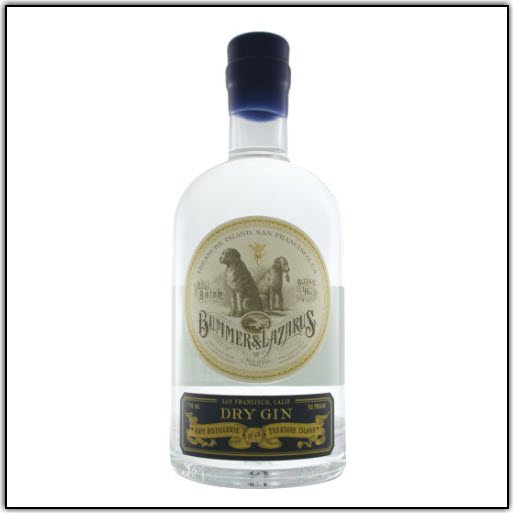 Delicious and interesting, Bummer & Lazarus Dry Gin has quite the backstory. In the 1860s, California had a bit of an issue with stray dogs. At one point, they were said to outnumber the people living in the city of Los Angeles. In San Francisco, two dogs became well known and well-loved by the city as they were notorious for traveling everywhere together.
Bummer survived by getting scraps from people along Montgomery street. In 1861, he rescued the dog later named Lazarus from a dangerous fight with a bigger dog. It was from then on that these two were inseparable.
About a year later in 1862, Lazarus was caught by a dog catcher, which didn't fly with the locals. They demanded Lazarus be released and didn't relent until he was. The two dogs were then officially declared exempt from the city's bylaws regarding stray dogs.
The two were so beloved and famous that Mark Twain himself gave a eulogy when Bummer passed away.
Made from 100 percent Californian grapes, this gin was affectionately named for these two legendary dogs and what they meant to the people of San Francisco. The palate opens with notes of fresh citrus – lemon and orange in particular, with subtle notes of pepper and minerals. The finish is clean and crisp with a surprising burst of cinnamon.
American Gin Cocktails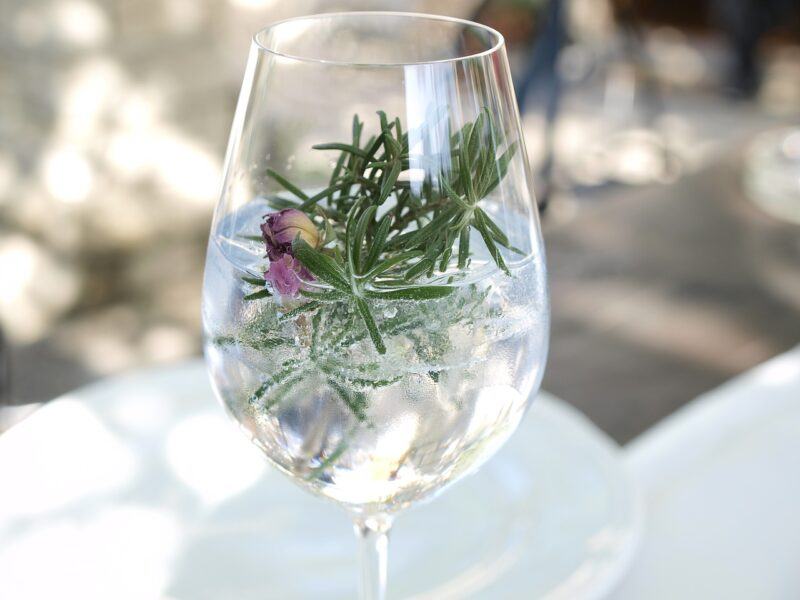 Because American gin has so few rules and restrictions to adhere to, the potential for mixed drinks and cocktails is endless. Below are a couple of versatile drinks that would do well with many different gins, so go ahead and try them with your favorite!
Lemonade
Lemonade is a simple pleasure that's pretty much universal. The botanicals in any given gin will each offer a unique element to this lemonade, so go ahead and try it with a few! You can mix it up even further by trying different flavors of lemonade, too.

Ingredients:
4 ounces of lemonade
2 ounces of your chosen American gin
A lemon wedge, juniper berries, or anything else you want to garnish
Simply add the lemonade and gin into a collins glass filled with ice and add your desired garnish.
Aviation
Lost for almost half a century, this brilliant mixed drink has only recently been rediscovered and brought back into the light.
Ingredients:
2 ounces American gin
¼ ounce creme de violette
⅔ ounce lemon juice
½ ounce maraschino liqueur
A dash of simple syrup
A brandied cherry to garnish
To make the drink, simply add all ingredients to a cocktail shaker with ice. Shake well until chilled and strain into a chilled glass. Garnish with the brandied cherry, and enjoy! Not only does the drink have a unique floral flavor, but its impressive blueish-purple hue is also one you won't soon forget! Especially with the cherry on top, it offers a great presentation and makes for a great centerpiece at a summer party.