Pretty self-explanatory, Irish whiskey is whiskey that's made in any part of Ireland, including both Northern Ireland and the Republic of Ireland. Irish whiskey must contain some amount of malted barley but may include other unmalted cereal grains. There are four main types of whiskey, although the best Irish whiskey can come from any of these types.
Malt is made using 100 percent malted barley and is distilled in pot stills. Pot Still must contain a minimum of 30 percent malted and 30 percent unmalted barley, and up to 5 percent of other grains. It's also distilled in pot stills. Grain Irish whiskey is made with no more than 30 percent malted barley and can include any other combination of grains. It's distilled in column stills. Finally, blended Irish whiskey is when any two of the above styles are combined.
Whiskey is either mashed, fermented, or distilled and must not exceed 94.8 percent ABV (alcohol by volume). It's matured in wooden casks for a minimum of three years, though it's often more. No additives are allowed, other than water and caramel coloring. While many different flavors and tasting notes exist, Irish whiskey can often be identified by its light, fruity flavor profile and the signature oaky, caramel notes that come from the aging process.
At the end of the day, all whiskies are made in much the same way from the same base ingredients. And yet, some bottles are hundreds of dollars while others are less than $50. There are a few notable things that go into determining the price of any particular whiskey.
A lot of higher-end producers use only local, organic grains, for instance. Much like food, this causes an immediate price jump. Another big one is age. Irish whiskey must be aged for a minimum of three years, but that's not stopping anyone from aging it longer. Some of the most popular Irish whiskies are more than twenty years old, for example.
This requires barrels of whiskey to sit there for twenty years, which takes up space that could, theoretically, be used to cycle through product every three years instead. Thus, you pay more when you've waited twenty years to enjoy it. Many places only produce these ultra-aged whiskies in limited quantities, as well, meaning they're much harder to come by.
Lastly, brand recognition often comes into play. Some distilleries in Ireland have been in operation for 100 years or more. Popular drinks from these places carry a stronger reputation than those from a brand new distillery. Often, people are willing to pay more for something they know will be great, than take a $200 gamble.
The whiskey you choose will depend on how you plan to use it. For example, less expensive whiskeys are best for whiskey cocktails, while pricier ones should often be sipped instead.
Best Irish Whiskey Brands
Bottom Shelf Irish Whiskey
1. Powers Gold Label Irish Whiskey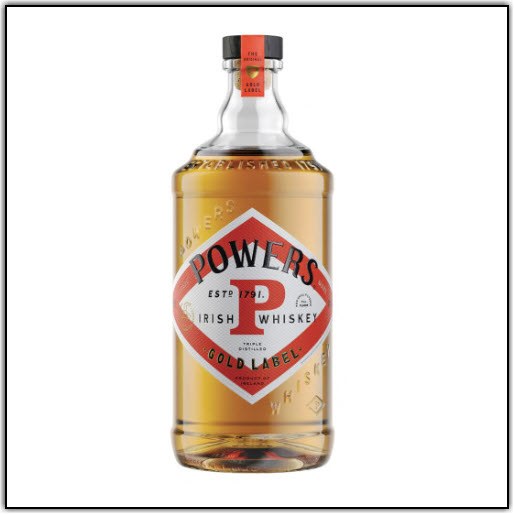 Powers have been producing quality whiskey since 1791. That's over 200 years. You don't last that long without doing something right. Their commitment to quality is impressive, never being afraid to throw out anything that doesn't pass their rigorous standards. They not only take pride in the quality but in their bold and unique taste.
Their Gold Label Irish Whiskey is allowed to mature in carefully selected American casks, where it develops the bold, spicy flavor that's been well-loved for years. It's a complex taste with sweet, enjoyable notes of honey. It may be priced to impress even the most frugal-minded whiskey enthusiasts, but that doesn't mean it sacrifices good taste.
2. Proper No. Twelve Irish Whiskey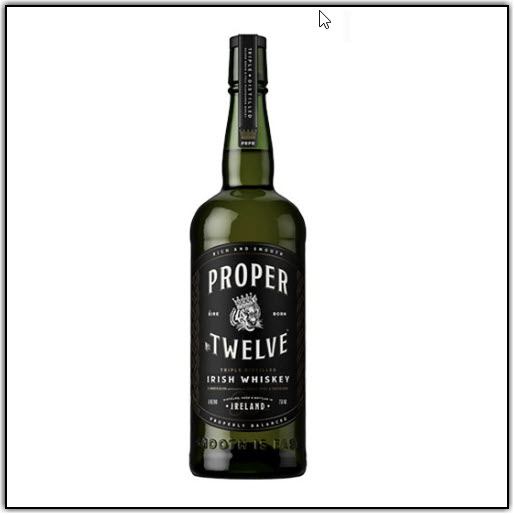 Proper No. Twelve is a triple distilled Irish whiskey with a super-smooth blend of single malt and golden grain. It's got hints of vanilla and honey with toasted wood. It's a rich complexity of flavors that pays homage to the company's founder.
He lived in a place called Dublin 12 and he grew up with a foundation of hard work, loyalty, and brotherhood. He's always had an appreciation for whiskey so it makes sense that he'd pour his heart and soul into creating a "proper" whiskey, which he lovingly named after his hometown. Their drinks are known for being enjoyed both neat and on the rocks and this Irish whiskey is no exception.
3. Killbeggan Single Pot Still Irish Whiskey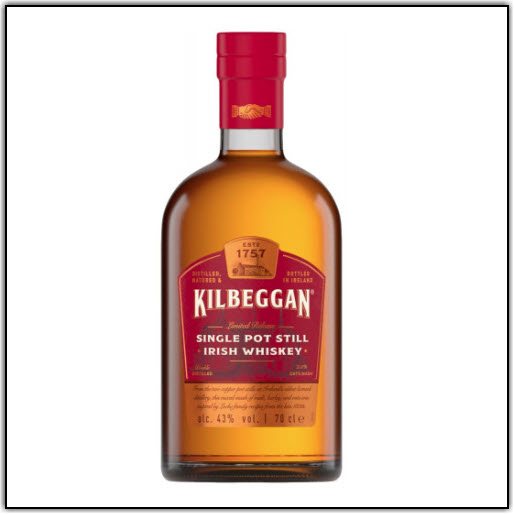 Open since 1757, Killbeggan is (legally) Ireland's oldest pot distillery. Operations have been on and off over the years but they've been going strong for quite some time now. Their Single Pot Still Irish Whiskey is a sound tribute to the original town and everyone who kept the whiskey alive.
It features a crisp and fresh aroma with notes of apple, melon, and pear, followed by notes of hazelnut and jasmine to create a sweetness reminiscent of a honeycomb. The flavor is spicy, but not overwhelmingly so. You'll notice elements of citrus and fruits with a taste of fresh mint leaf. The finish is soft, mellow, and creamy. It'll leave you with a lingering sense of dryness and spice as the presence of oat becomes more prevalent.
Middle Shelf Irish Whiskey
1. Teeling Single Pot Still Irish Whiskey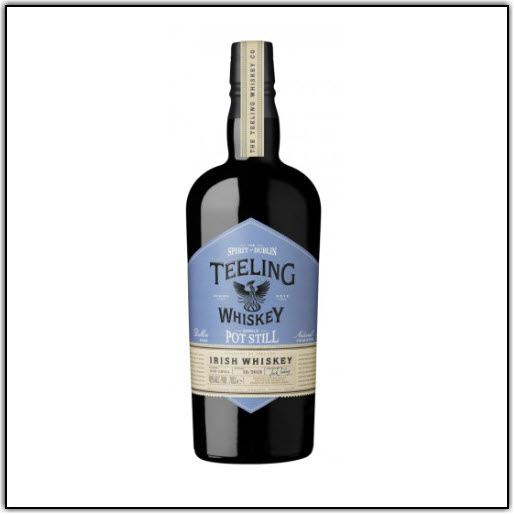 Teeling offers an unconventional take on a traditional, classic Irish style of whiskey. Their Single Pot Still is the first whiskey in Dublin to be distilled in almost 50 years. It pays homage to the classic Dublin style that was made famous by the (now closed) Dublin Whiskey Distilleries back in the day.
The whiskey is made from a unique combination of half malted and half unmalted barley that is triple distilled and matured in several different casks. While this is not the most common way to make whiskey, Teeling has found great success with it. The single pot still has a sweet, citrusy flavor with notes of hibiscus, grapefruit, honeycomb, and white grape.
2. Writer's Tears Double Oak Blended Irish Whiskey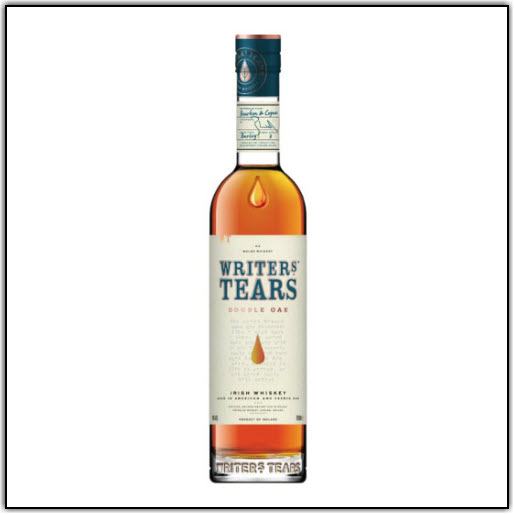 This Double Oak Blended Irish Whiskey combines two premium styles of whiskey that are aged in two separate types of wood – French oak and American. It's triple-distilled and is the result of a close collaboration between two passionate families – the Walsh family in Ireland and the Legaret family in France.
This particular whiskey is known for having a stronger aroma than most others, featuring notes of lemon, black tea, and honey. Also noticeable are notes of golden raisins, vanilla bean, and a hint of old leather. Upon tasting, you'll notice hints of ginger and licorice with stronger notes of sweet lemon peel, berry jam, cocoa powder, and spice.
3. Connemara 12-year Old Peated Irish Single Malt Whiskey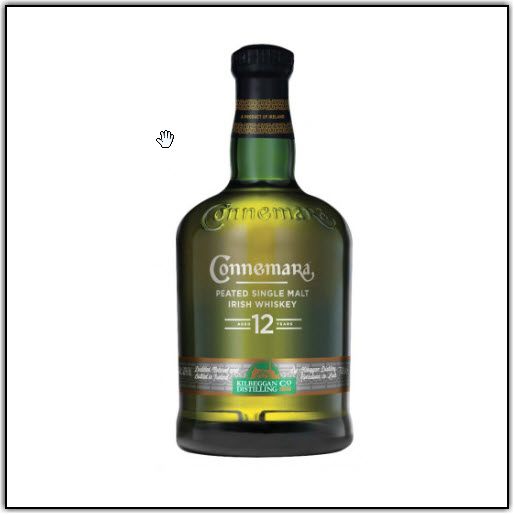 This 12-Year Old Peated Irish Single Malt Whiskey is often hard to come by as there is only a limited release each year. This is due to the popularity of their non-aged version of the drink, which uses up a lot of the stock. This leaves a limited amount to be aged for 12 years.
But if you're a fan of a smokey, scotch whiskey then this is the drink for you.
The initial aroma is a fruit one with faint hints of smoke. Next, you're hit with notes of peppercorns and vanilla bean before your nose is finally graced with the peat. Upon sipping, you'll notice an initial nutty tone with fruity undertones. Many peated whiskeys are all about the peat, but this one offers only a soft taste of it.
Top Shelf Irish Whiskey
1. The Irishman Vintage Cask 2019 Irish Whiskey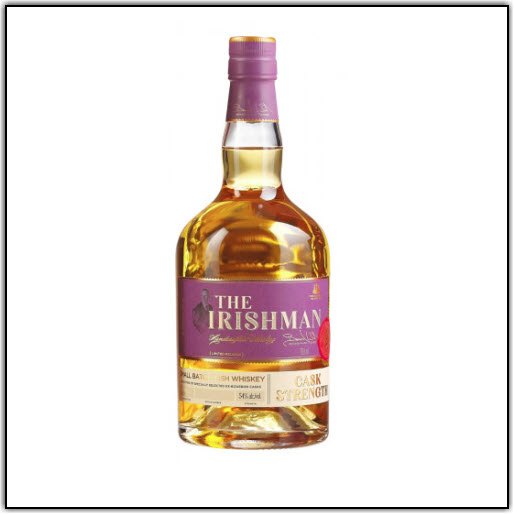 This Vintage Cask 2019 Irish Whiskey is highly sought-after due to the rarity. The 2019 vintage put out only a few thousand bottles, each hand-signed by one of the company's founders. This release is the eighth edition since 2008. It's made with a blend of single pot still and single malt whiskeys that are matured in first-fill bourbon casks.
The aroma consists of clove, vanilla, and cinnamon while the palate includes notes of creme caramel, milk chocolate, and a mix of summer fruits, and a hint of cracked black pepper.
2. Redbreast 21-Year-Old Single Pot Still Irish Whiskey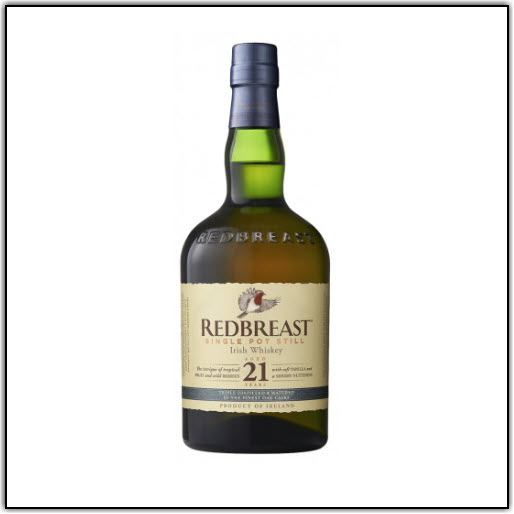 This Single Pot Still Irish Whiskey is a rich and spicy one, exclusively matured in bourbon and first-fill sherry casks. Both the aroma and the palate are interesting and complex. Pineapple and crushed peanuts are among the first things you'll smell, with hints of quinces, prunes, and caramelized apples.
It's on the palate where you find the spice. There's a hint of menthol to go with the spiciness and leathery undertone with a slightly sweet finish. The slight note of tangy fruit ends with sweet and savory notes of barley.
3. Bushmills 21-year-Old Three Woods Single Malt Irish Whiskey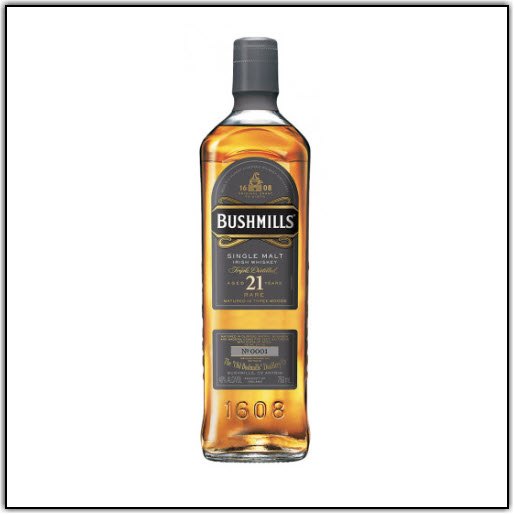 Bushmills has been around since 1608, making them the oldest licensed distillery in the world. Their Three Woods Single Malt Irish Whiskey sees a limited release each year and every bottle is numbered. This exquisite Irish whiskey is left to mature in both Oloroso Sherry and Bourbon casks for 19 years before coming together for the final two.
The aroma consists of honey, mocha, spiced fruit, and rich toffee. The palate is known for being rich, creamy, and smooth. Sweet nuts and tangy fruit are most notable, with notes of caramel and vanilla. The finish features an intense oak wood flavor and a hint of coffee.