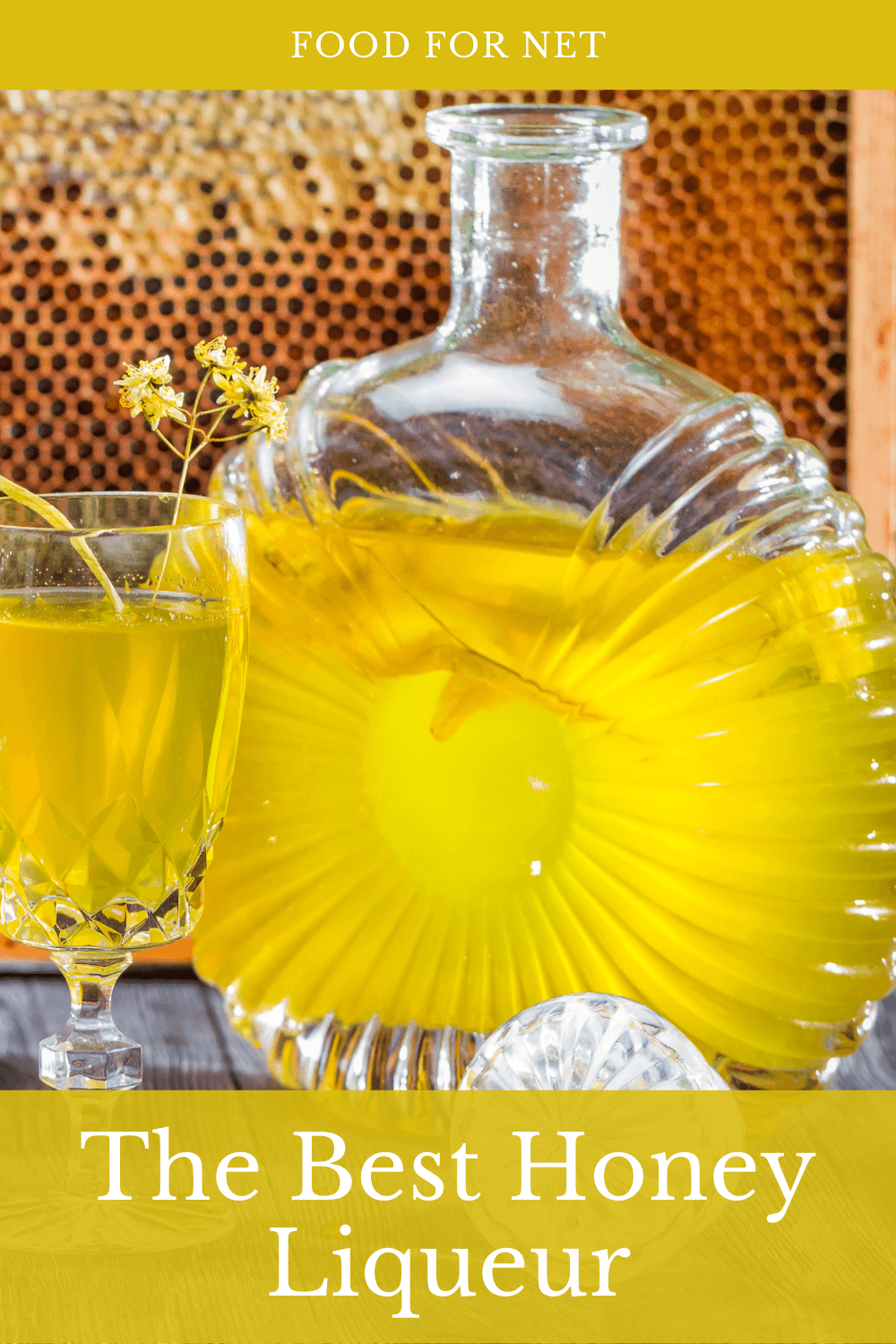 So many versions of "honey" on the store shelves are highly processed and mostly contain sugar and artificial flavoring. Though they're tasty and will effectively sweeten your dishes, it's nothing like the real thing. Real, natural honey goes so far back in history we can't even be sure of its official discovery. It first appeared in writing in 2100 BC where it was found in Babylonian and Sumerian writings.
For centuries, it was valued so highly that it was often a form of currency. In the 11th century, peasants used both honey and beeswax to pay tribute to their lords. It was the first widespread sweetener used by man – and is still one of the most popular today. Just about everything has a honey-flavored version, and alcohol is no exception! The best honey liqueur is sweet, bold, and authentic – without overdoing it! Natural honey is the best ingredient because artificial sweeteners, while unhealthy, also run the risk of becoming too sweet and overwhelming the palate.
There are many different types of honey, which means liqueurs can vary quite drastically in flavor. Some are soft and light while others are bold and even a bit spicy! The occasional addition of herbs and spices plays a role here, too, but one thing is guaranteed with a good-quality honey liqueur – the unmistakably sweet character of honey.

The Best Honey Liqueur
1. Barenjager Honey Liqueur

Barenjager Honey Liqueur is made in Germany, though the honey they use comes from Mexico. The brand goes back to the 1400s, which explains where they got the name. Barenjager means "bear hunter" which is the perfect name considering hunters would use honey to attract bears. This also explains why Winnie the Pooh notoriously loves honey – in case you were wondering whether or not that was random!
The expression is old-fashioned and is made with neutral alcohol. Each bottle contains 225 grams of honey. The aroma is intense and offers strong, distinct notes of honey with soft orange-blossom notes in the background.
The palate follows with a flavor even more intense than the nose. It starts off rather tame but builds quickly into powerful notes of intensely sweet, indulgent honey with a bit of orange in the background. If you pay close attention you may find an herbal, woody undertone, but honey is no doubt at the forefront. It's the perfect expression for sweetening up a cocktail and at 70 proof it comes with a bit of a kick!
2. Jack Daniel's Tennessee Honey

Jack Daniel's has a well-established reputation for creating consistently amazing whiskey. There are thousands of loyal fans across the globe and few can find major fault with their expressions.
While their Tennessee Honey Liqueur is relatively unknown compared to their original whiskey, that doesn't mean it's not amazing. It's an impressive effort from the company that went off their beaten path a little with a liqueur instead of another whiskey.
The drink is a blend of their Regular Tennessee Whiskey and a special honey liqueur that they created. This makes for an expression that is sweet and luxuriously honey-flavored while remaining unmistakably Jack.
The nose is light and subtle with the sweet, natural aroma of honey. Underneath, you'll find notes of sugar maple and charcoal that you'd expect from a classic Jack Daniel's expression.
The palate is – unsurprisingly – quite reminiscent of their Tennessee Whiskey, with strong notes of natural, local Tennessee honey. The finish is crisp, clean, and perfectly sweet.
3. Yukon Jack Honey

Yukon Jack Honey calls themselves the "black sheep of Canadian liqueurs." It's made with a base of Canadian whisky blended with honey. The self-proclaimed black sheep title is a little ironic, though, as everyone loves this liqueur. It offers bold, distinct flavors of honey with plenty of warmth to back it up. It's the perfect choice for a cold winter night.
At 100 proof, it's not messing around. Drink it straight at your own risk, or add it to a cocktail that needs both a shot of sweetness and a good kick to it.
Its offers the unmistakable flavors of authentic whiskey, but is, of course much sweeter due to the added honey which brings a bold sweetness to the palate. It cools off a little on the finish, which is smooth and pleasantly sweet.
4. Drambuie Liqueur

Drambuie Liqueur is a brilliant, unique, and complex spirit from Scotland. The base spirit is a carefully aged Scotch whisky. Added to the expression is a blend of honey, herbs, and spices that create what they call a "kaleidoscope" taste sensation. Sipping it neat is an experience of its own – never mind the brilliance it brings to so many cocktails!
The aroma is exquisite, beginning with honey-sweetened Scotch followed by notes of earthiness and herbs blending into the sweetness. You may notice a touch of cinnamon heat in the background followed by some orange zest. There are so many aromas to find, take your time before sipping!
The palate offers a thick but soft mouthfeel and a pleasant honey-cinnamon combination in the front. Following this are soft notes of chocolate and toffee which quickly give way to herbal notes and oak spice. The sweetness returns in the finish, which leaves lingering notes of cinnamon and marmalade on the tongue.
5. Casa D'aristi Honey Liqueur

Casa D'aristi Honey Liqueur is a rare, exotic delight. The base spirit is premium Mexican rum which only serves to intensify the already bold flavors. The brand creates honey exclusively for use in this elegant liqueur by maintaining its own beehives. Not only is this a tradition for the local people, but it means no one can ever replicate their flavors exactly.
The exclusive honey is carefully fermented along with only the finest Mexican anisette. The fermentation is then macerated in the selected rum to finish off this unique and incredible liqueur. They only produce a certain amount of their honey each year, meaning this expression is not only a flavorful treasure but it's a rarity.
The aroma on this one smells strongly of sweet anise only to be followed by a honey-dominant palate. The honey is bold and bright right away, but not overwhelmingly so and never to the point of being cloying. The mouthfeel is thick and viscous with herbal and floral notes appearing in the background. It offers amazing depth and texture to cocktails, but it really shines when served on its own over ice!
Sweet Honey Liqueur Cocktails
Honey is such a versatile flavor that all of these amazing honey liqueurs would do well in plenty of cocktails. You can go super sweet and refreshing, or warmer, with a bit of spice – perfect as the weather drops!
As the maker of the original honey liqueur, Barenjager has many delicious recipes for you to try. They, of course, name their own liqueur in these recipes, but you are free to use your chosen liqueur! Who knows – doing so may even be better!
Bearly Old Fashioned
Simple as it is punny, this is a fun spin on the classic old-fashioned cocktail.
Ingredients:
2 ounces honey liqueur
Angostura bitters
One maraschino cherry
One orange wedge
Instructions:
Start by muddling the orange wedge at the bottom of your chosen glass.
Add a large ice cube and pour the honey liqueur over it.
Add your dash of bitters.
Garnish with the cherry, serve and enjoy!
Hot Toddy
This bold drink offers the best of warm, sweet, and spicy all in one glass, using everyday ingredients that are easy to obtain! Enjoy this one by the fire on a cool fall evening for the full effect.
Ingredients:
2 ounces honey liqueur
Earl grey tea
One lemon wedge
One cinnamon stick
The process here is simple: once the tea is steeped, add the liqueur and tea to a mug. Garnish with the lemon wedge, letting it sink and sit at the bottom of the glass. Give it a little stir with the cinnamon stick and allow that to settle into the drink as well. You can start sipping right away, or leave it for a few moments and allow the flavors to blend.
Honey Rickey
With an extra punch of alcohol and easy ingredients, this is the one to serve at your next party. It's sweet, punchy, and goes down real easy. You may just have to encourage everyone to slow down once in a while!
Ingredients:
1 ounce honey liqueur
2 ounces of your chosen vodka
½ ounce lime juice – freshly squeezed
Soda water to taste
Instructions:
Combine the liqueur, vodka, and lime juice in a shaker with ice, shake well.
Strain the mixture into your glass with fresh ice.
Top with your desired amount of soda water.
Optional – garnish with a lime wedge or wheel. Serve and enjoy!