While bourbon tends to be the most popular form, "American Whiskey" is a fairly broad category. There are several types of American whiskey, all with a different set of ingredient requirements. The best American whiskey is one that follows the rules and still comes across as unique and flavorful.
All whiskey, anywhere, must follow some basic guidelines:
Be stored in oak containers and be distilled to less than 95 percent ABV.
Be bottled at 40 percent ABV or less.
Always contain the flavors, aromas, and other staple characteristics of whiskey.
Beyond this, the different types of American whiskey come with different guidelines:
Bourbon must be produced in the United States and made from at least 51 percent corn.
Tennessee whiskey must be produced in Tennessee and also must be made from at least 51 percent corn.
Corn whiskey must be made from at least 80 percent corn.
Wheat, malt, and rye malt whiskey must be made from at least 51 percent of their named grain.
Other than corn, everything must be made from at least 51 percent grain to officially be given the desired title. While they all have a place and often a distinct flavor profile, bourbon is by far the most popular type. While it can technically be from anywhere in the United States, much of the best comes from Kentucky.
Brands like Elijah Craig, Four Roses, Wild Turkey, and Woodford Reserve are some of the more traditional and highly recognized names. The premium sides of these collections often come with a well-deserved higher price tag.
Other factors that go into price include age and the mash bill. Just because whiskey is required to have 51 percent of its grain, doesn't mean it must stick to 51. It can't have less but it certainly can have more. Single malts are growing in popularity, garnering this title with the use of 100 percent malted barley and nothing else.
Straight whiskies are also popular because this category requires any whiskey used to have been aged for at least two years. So, if it's labeled a straight whiskey, you know you've got at least two years of aging, if not more.
Whether you're looking for a distinguished, premium-level sipping whiskey or something cheaper to put in a cocktail, there are standouts at every price point.
Best American Whiskey
Bottom Shelf American Whiskey
1. Woodford Reserve Select Straight Bourbon Whiskey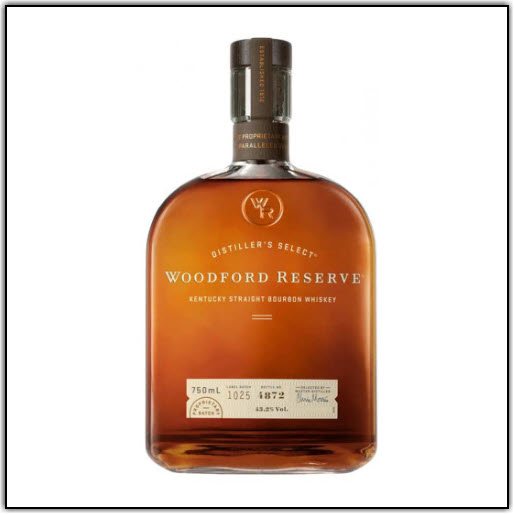 Woodford Reserve's straight bourbon whiskey has won multiple gold and double gold medals at the World Spirits Competition. All of Woodford Reserve's bourbons are produced in small batches and aged in new char oak barrels.
This particular expression boasts over 200 different flavor notes including grain, wood, spice, fruit, and many sweet aromatics and floral notes. It's smooth, complex, and decadent. The distillery also has one of the world's only heat cycled barrelhouses which gives all its products a recognizable, signature color and flavor.
Its aroma is equally complex, with notes of dried fruit, mint, orange, cocoa, faint vanilla, and tobacco spice.
2. Old Forester 86 Proof Straight Bourbon Whiskey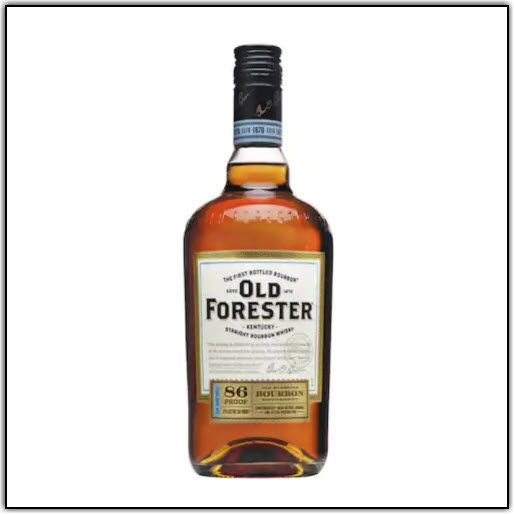 Old Forester's 86 proof straight bourbon whiskey originates in Kentucky and was America's very first bottled bourbon. The Old Forester line has expanded quite a bit over the years to include a variety of drinks but the 86 proof is their original effort.
It's also still among the most affordable in their collection. Fun fact, Old Forester was one of only ten government licenses to be issued during prohibition to continue distilling whiskey for medicinal purposes.
Though times have changed, the original recipe for this bourbon has remained relatively untouched, still high in rye content, and unforgettably full-bodied and rich.
The aroma unsurprisingly offers notes of rye with sweet caramel, pepper, and vanilla bean, followed by toasted oak, orange peel, and a hint of smoke.
The palate opens with sweet banana and caramel followed by notes of sour black cherry and rye spice with some toasted oak, stone fruit, and dark chocolate in the background. The finish is warm and earthy with more rye flavors and an aftertaste of orange peel, cracked pepper, and dark chocolate.
3. Elijah Craig Small Batch Bourbon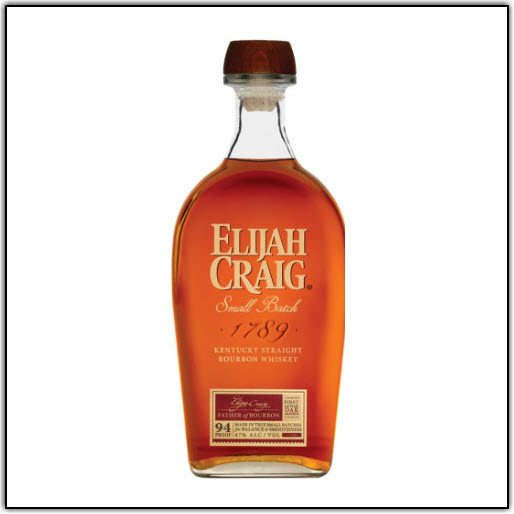 If you're looking for a solid aged American whiskey that's also affordable, the Elijah Craig small batch bourbon is your answer. It was named the "best bourbon aged 10-12 years" by the Whisky Bible, so you know you're getting your money's worth.
Elijah Craig was a British baptist minister who emigrated to America one year after the British were defeated in the battle at Yorktown during the revolutionary war.
He settled in what would eventually become a part of Kentucky and purchased 1,000 acres of land. In 1789, he built a distillery on his land and became the first person to mature bourbon in charred oak casks.
This small-batch bourbon is aged for a minimum of 12 years and offers a sweet aroma of corn, honey, brown sugar, and vanilla. The palate is complex, with roasted nuts, molasses, creamy vanilla, and tropical fruits that are balanced out with hints of oak and cinnamon. The finish is long and sweet with a touch of warmth.
Middle Shelf American Whiskey
1. Angel's Envy Kentucky Straight Bourbon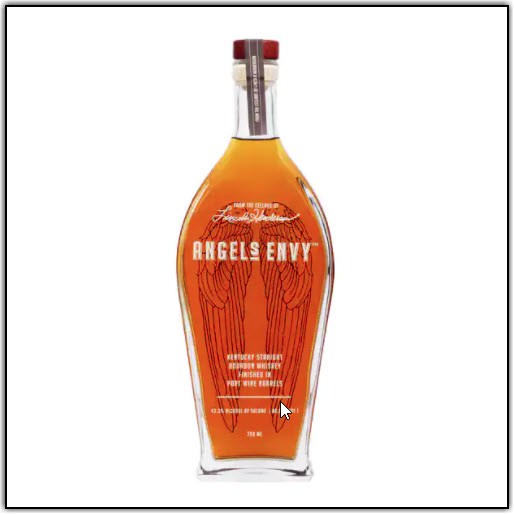 Angel's Envy straight bourbon earned an extremely impressive 98 points from Wine Enthusiast. Angel's Envy was created by the same man who brought us Woodford Reserve, Jack Daniel's, and more. He was the company's Master Distiller for 40 years and after retiring, launched his own brand.
It's no surprise this whiskey is a popular one, given the decades of experience that comes with it. It's known for having unmatched smoothness and an incredible flavor.
Its name is derived from the term "angel's share" which refers to the whiskey that's evaporated during aging. With his brilliant new creation, he figured the angels would want more than just a small taste.
It's aged for four to six years and finished in port casks. It's won more awards and received more titles than most of its counterparts and is an experience as much as it is a whiskey.
The palate is just as sweet as the aroma with notes of caramel, toffee, raisins, cinnamon, and a hint of vanilla. It finishes with notes of dark chocolate, fruit, and a hint of cherry.
2. Four Roses Single Barrel Straight Bourbon Whiskey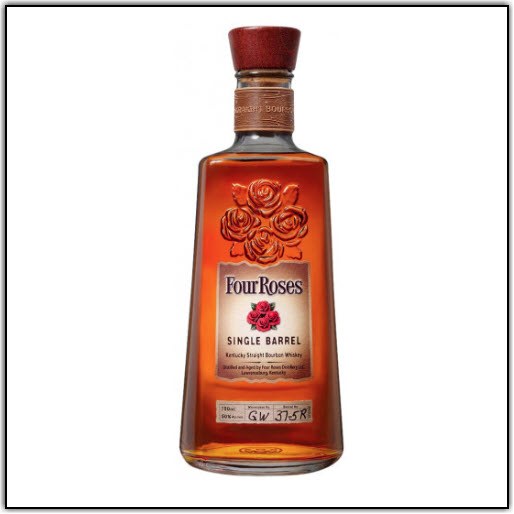 Four Roses straight bourbon whiskey is aged for a minimum of eight years and took home the gold medal at the World Spirits Competition in 2012. It's made with corn as a base but still contains a high percentage of rye. This gives it a rich and spicy flavor with delicious notes of cinnamon and nutmeg.
Four Roses was also one of the few that was granted permission to produce medicinal whiskey during prohibition, meaning they never had to shut down.
The company has changed hands a few times over the years, but their straight bourbon whiskey became a top seller after prohibition and they're still going strong today.
This is not a complicated whiskey, with a combination of plum and cherries on the nose with a well-balanced palate consisting of cinnamon, nutmeg, and maple syrup.
3. Pikesville Straight Rye Whiskey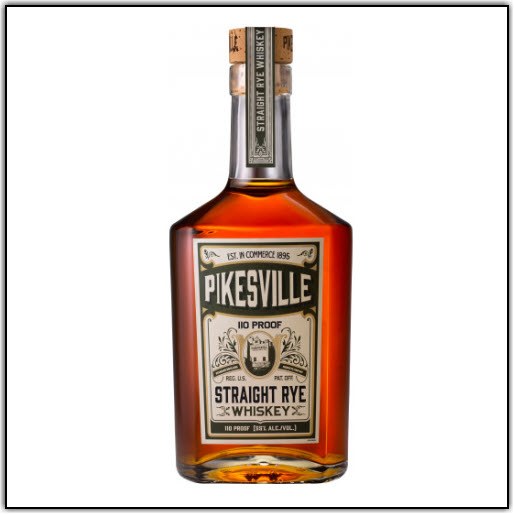 This Maryland straight rye whiskey is old – dating back to the Civil War. The war saw thousands of outsiders coming to Maryland, many of which fell in love with the signature style of a Maryland rye whiskey. When the war was over, they all went home craving more.
It was a few smart businessmen that decided to do something about it. A new railroad system had just been built, which they took advantage of to start selling this unique type of whiskey throughout the whole country.
The original distillery responsible for Pikesville straight rye whiskey has gone through many hardships, changed hands, and ultimately closed. The Pikesville brand, though, lived on as it was sold to another distillery in 1982, and so their unmistakable Maryland rye whiskey remains, still as popular as ever.
It has a recognizable pale copper color and a sweet aroma of dark cocoa with a hint of burnt oak. The palate offers sweet layers of honey, white chocolate, and clover with a finish of vanilla bean, maple syrup, caramel, and butterscotch.
Top Shelf American Whiskey
1. Westland Peated American Single Malt Whiskey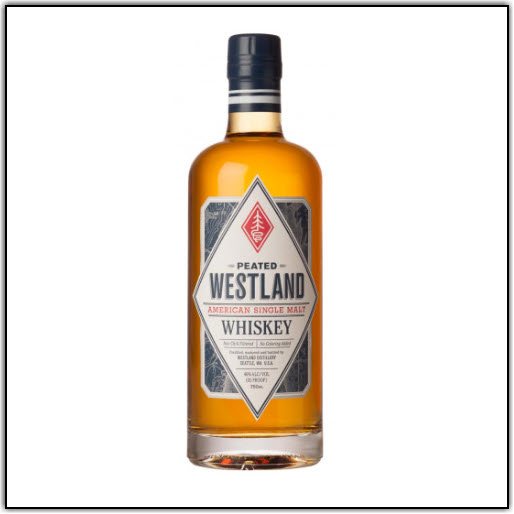 The Westland Peated American Single Malt Whiskey is a unique blend of whiskies aged in new American oak and ex-bourbon casks. It earned a score of 94 points from The Beverage Tasting Institute in 2015.
It comes from a fairly new distillery, founded in 2010. Co-founder Matt Hofmann is the brain behind their signature single malt whiskies, having fallen in love with the single malt on a trip to Islay. Since then he's been dedicated to the single malt.
Their peated American single malt is made from five different roasted barley malts with a base of pale malt that's grown locally in Washington. This peated variety is a variation of their house malt style and is made with some of the smokiest peat in the world.
The aroma consists of peanut butter, biscuits, and honey followed by a nutty palate with a fruity undertone and hints of leather and clove. The finish has a touch of chocolate and a peaty texture.
2. Kentucky Owl Confiscated Bourbon Whiskey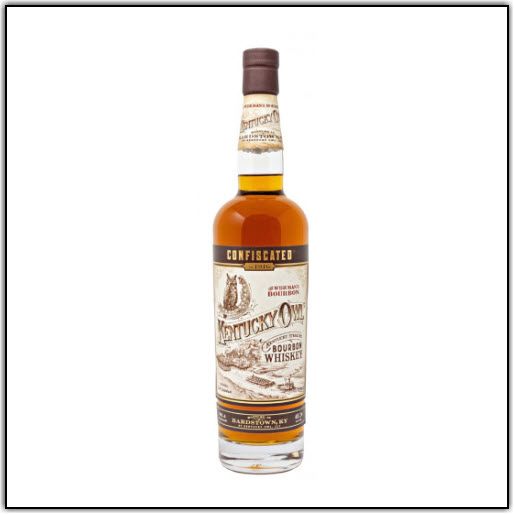 Kentucky Owl was founded by a pharmacist in 1879 and quickly became successful before being shut down during prohibition. Fortunately, this didn't mean permanent demise for the distillery and they're always innovating and upgrading their state-of-the-art distillery.
Their Confiscated bourbon whiskey is bottled at 96.4 proof and has a lovely floral aroma of gardenia and honeysuckle with notes of grapes, red apple, orange, and banana bread. The palate offers a taste like that of graham crackers with notes of toffee, cinnamon spice, orange juice, and white grape with a spicy cayenne finish.
3. Wild Turkey Master's Keep 17-Year-Old Bottled in Bond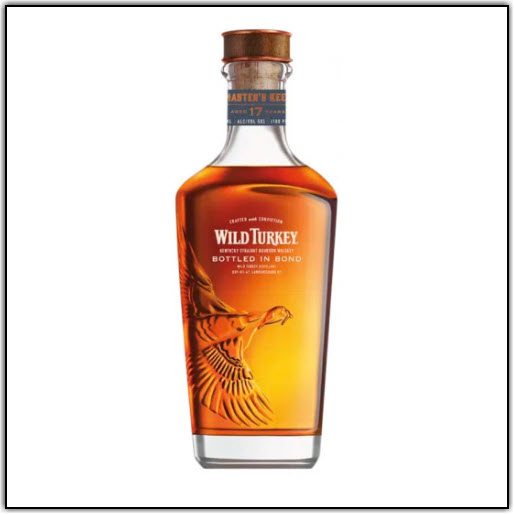 Wild Turkey offers an ultra-premium Master's Keep collection with many exquisite selections. This 17-year-old whiskey is the oldest one they have on the roster. The 100 proof whiskey is aged 17 years and hand-selected by the Master Distiller himself to offer the biggest and boldest expression they can.
The flavor on this whiskey is big and bold as well as perfectly balanced. There are strong notes of toasted oak, apple, vanilla, and dark cherry with hints of brown sugar and toffee. The finish is quite long with flavors of coffee and spice with lingering smoke.