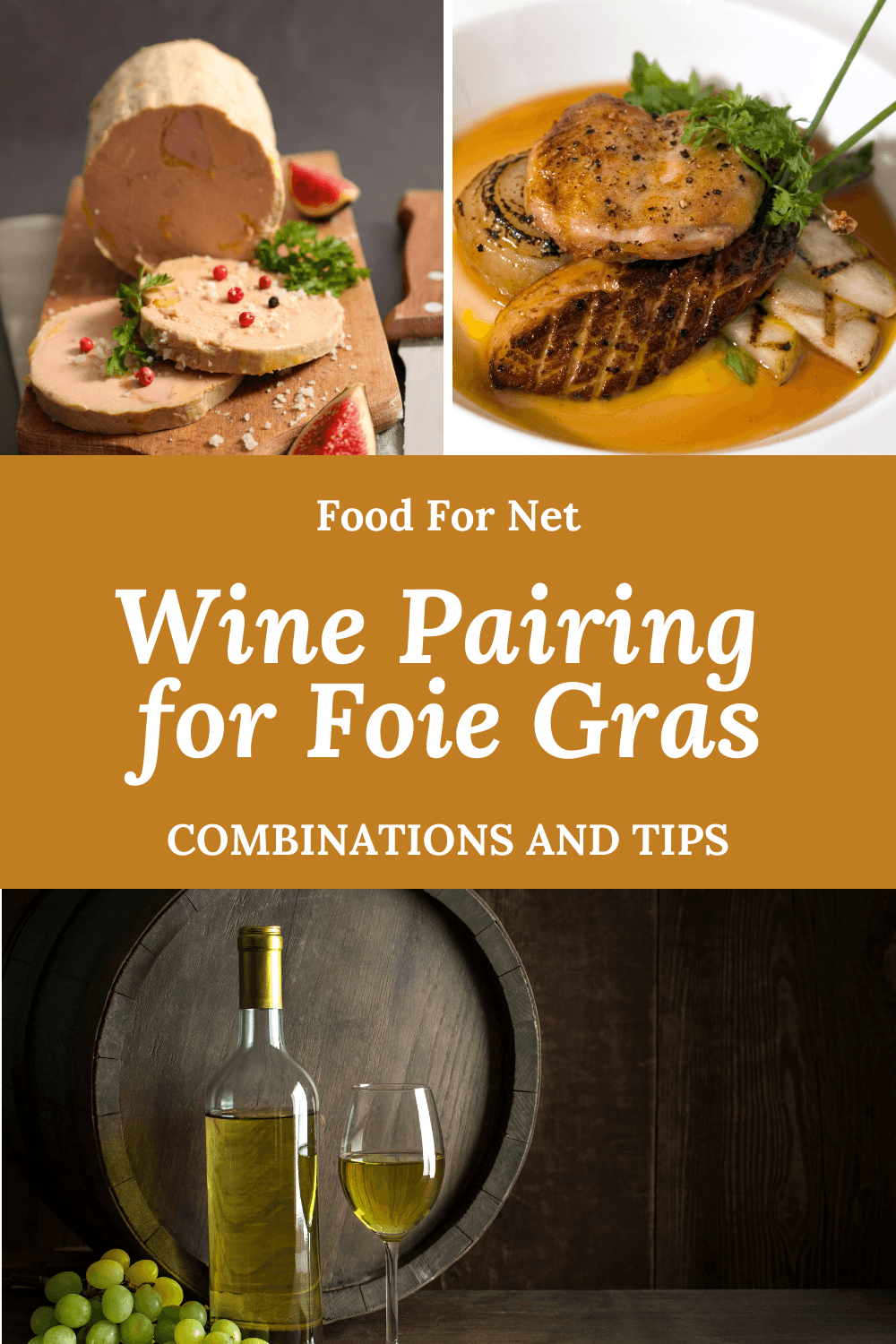 Foie gras is a specialty food. A delicacy, if you will, one that some people love and others don't at all. It is made from the liver of a fattened duck or goose, one that has been overfed. The process creates a rich and buttery delicacy that tastes a little like beef and melts in your mouth. Foie gras has a distinctive flavor and texture, so finding the right wine can take a little work. We've done the research for you and, in this post, we're taking a close look at the best wine pairing for foie gras.
We're not stopping with a single type of wine either. Instead, we're going to highlight various options and talk about what each of them offers. After all, there isn't a single ideal wine for any type of food. Instead, each pairing of wine and food has its own unique features. The trick is to find combinations that work well and also match your own preferences.
Like veal, foie gras is highly controversial. It's easy to see why, as the delicacy tends to be made by force feeding ducks or geese. Overfeeding the animals is an important part of the process, as this creates a chemical change within the liver, which then gives it the distinctive foie gras texture.
Some farms are trying to get around this problem by naturally overfeeding geese instead. The idea might sound odd, but it does get around some of the ethical debate concerning foie gras. Of course, this type of natural foie gras is hard to come by, so most people will need to stick to the regular version.
Controversy aside, foie gras continues to be eaten regularly. It's even considered an important part of France's cultural heritage, so it's not likely to go anywhere anytime soon.
The fact that foie gras is a delicacy makes finding the right wine essential. You don't want to be eating an expensive meal with a wine that just isn't right at all.
This video below is crazy old (14 years), but very educational and in depth. It covers a few possible pairings and their pros/cons of each.
Best Wine Pairing For Foie Gras
Sauternes
Chardonnay
Riesling
Chenin Blanc
Pinot Gris
White Wine From South-West France
Champagne
Red Wine
Sauternes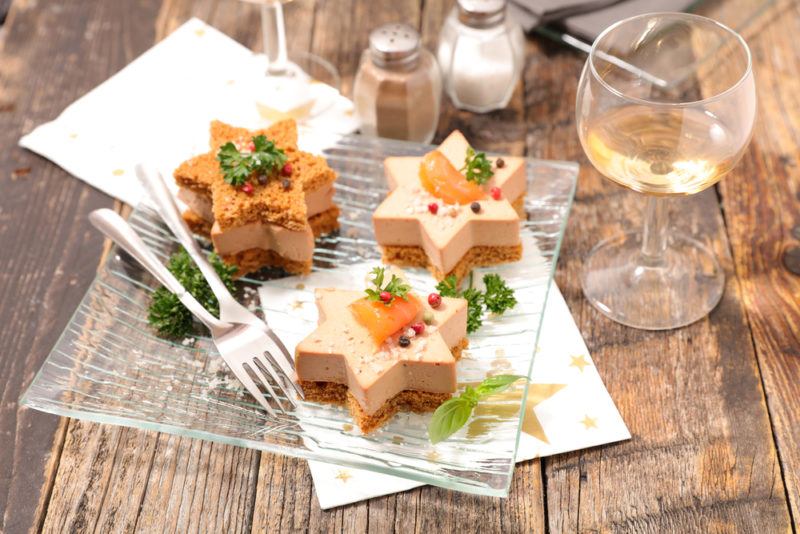 Sauternes and foie gras is often seen as a classic pairing, one that highlights the decadence of the foie gras. In case you're unfamiliar with it, sauternes is a rich dessert wine that is considered top-of-the-line. While the wine can be on the expensive side, it is well worth the price.
And, the wine really comes into its own when paired with foie gras. Many other wines don't have the depth or intensity needed to do well with foie gras, but sauternes manages the challenge with ease.
The combination is one of complementary and contrasting flavors. The wine provides boldness, sweetness, and acidity – three things that are all perfectly suited to foie gras.
Plus, this pairing is popular regardless of how the foie gras is prepared. So, the wine goes just as well with foie gras pate as it does with pan fried foie gras.
Chardonnay

A rich chardonnay is another delicious choice for pairing with foie gras and is often seen as another classic combination. This isn't too surprising, as chardonnay can have a delectable flavor profile.
Look for one that has been lightly oaked for even more complexity. However, too much oaking can be counterproductive, making this a case where you'll need to experiment a little to find the right bottle.
This wine choice is best if you're serving a rich foie gras dish. Seared foie gras is exactly what you want here, as the searing adds a richness to the dish. Serving the foie gras in a rich sauce could have a similar effect too.
Riesling

Pairing with riesling can be a little tricky, as the style of the wine can vary so dramatically. However, you'll often find that riesling often has high acidity, which makes a nice contrast to the richness of the foie gras.
With this pairing, you're best off looking for a late harvest riesling, which is a dessert wine. This type of riesling tends to be very sweet, with some acidity and fruitiness as well.
The pairing has some similarities to foie gras and sauternes. While late harvest riesling doesn't have quite the same richness as sauternes, it can be less expensive and easier to find.
You can experiment with different late harvest riesling to find the best type for your palate.
Chenin Blanc

Chenin blanc is a French grape that comes from the Loire Valley. It is delicious and versatile, contributing to many different styles of wine. The flavor of the grape means that wine that relies on it can often pair very well with foie gras.
The challenge is that chenin blanc wine often isn't labeled as such. You may see names like Savennieres, Anjou, or Montlouis instead. This can make life confusing, but a local wine expert (or some searching on Google) should steer you in the right direction.
When pairing with foie gras, consider an off-dry version of the wine. This should have a little more sweetness than normal. When combined with the acidity and fruit flavors of the wine, that extra sweetness is exactly what you need with pan fried foie gras.
Pinot Gris

Pinot gris might seem like a mundane wine for a dish as impressive as foie gras, but pinot gris can complement the delicacy well. The effect is partly because pinot gris is fresh, bright, and acidic. This freshness helps to contrast nicely against the richness of the foie gras.
If you're using a dry white wine like pinot gris, then it's worth also using a sweet condiment. Onion marmalade or fig jam can be a good choice here. Using a condiment like this provides an even better balance of flavors.
You will need to choose the wine carefully. The acid in pinot gris can be appealing, but too much acidity will work against you.
You can also experiment with pinot gris from different parts of the world. Where the grapes are grown can have notable differences on the finished wine, which is why pinot gris from New Zealand is never quite the same as one from Oregon.
White Wine From South-West France

Sometimes your best choice isn't a single type of wine, but wine that comes from a specific part of the world. There is always some region-specific variation in wine, due to differences in climate, in soil, in methods, and in other factors.
This is one reason that sommeliers often recommend pairing wine and food that come from the same location. While that rule of thumb doesn't always work, it can be a good place to start.
Foie gras is a French delicacy, so it's not too surprising that white wine from France is a good match. To get even more specific, try focusing on wine from south-west France. Styles to consider include Gaillac, Bergerac, or Côtes de Gascogne.
These wines may be harder to find than pinot gris or something similar. Still, foie gras is a delicacy, so it's worth putting the effort into finding a bottle of wine that is simply perfect.
Champagne

If you want to stack decadence upon decadence, then champagne is the way to go. The combination of freshness and bubbles in champagne work well with so many dishes and foie gras is no exception.
Champagne is especially good when you're serving foie gras as an entrée rather than an appetizer. This way you get the chance to enjoy the combination of flavors in their fullness.
The type of foie gras will influence the best champagne to choose. With goose foie gras, you'll generally want a light champagne, one that offers plenty of freshness. If you're using duck foie gras, on the other hand, you can rely on a more robust type of champagne.
And, as you can probably guess, other types of sparkling white wine can be appealing too. Prosecco is the most common alternative. This sparkling wine comes from Northern Italy rather than France and uses different grapes. It tends to be less expensive than champagne while having a similar enough flavor profile for most situations.
Red Wine

Foie gras is traditionally served with white wine, but red wine is becoming popular as an alternative. While red wine is often richer than white wine, it can also be gentler, with less sharpness than white wine.
This gentleness can work well with foie gras. The combination is particularly good when the foie gras is being served as a starter to a meal.
When doing so, you need to choose the red wine carefully.
It's best to focus on high-quality red wines, ones that have been through at least a few years of aging. Young or light red wines won't work nearly as well with the foie gras, as they're likely to get overwhelmed and won't give you the flavor profile that you're looking for.
A Bordeaux wine is a good place to look here. These wines offer plenty of characteristic flavors and are well-known for being high-quality. The full-bodied nature of Bordeaux wine also helps to bring out the earthy flavors in the liver.
Tips For Pairing Wine With Foie Gras

The wines featured on this list all pair perfectly with foie gras. Most will work well enough with any type of foie gras dish. However, there will be some variations based on the specific wine that you choose and how you cook your foie gras.
When pairing for yourself, try using the wines in this list as a starting point and make your own variations from here. For example, we mentioned late harvest riesling and sauternes, so other types of white dessert wine could work well too.
It's also worth focusing on types of wine that you already enjoy. Even an ideal wine pairing isn't going to taste all that good if you don't like the wine that you're pairing the foie gras with.