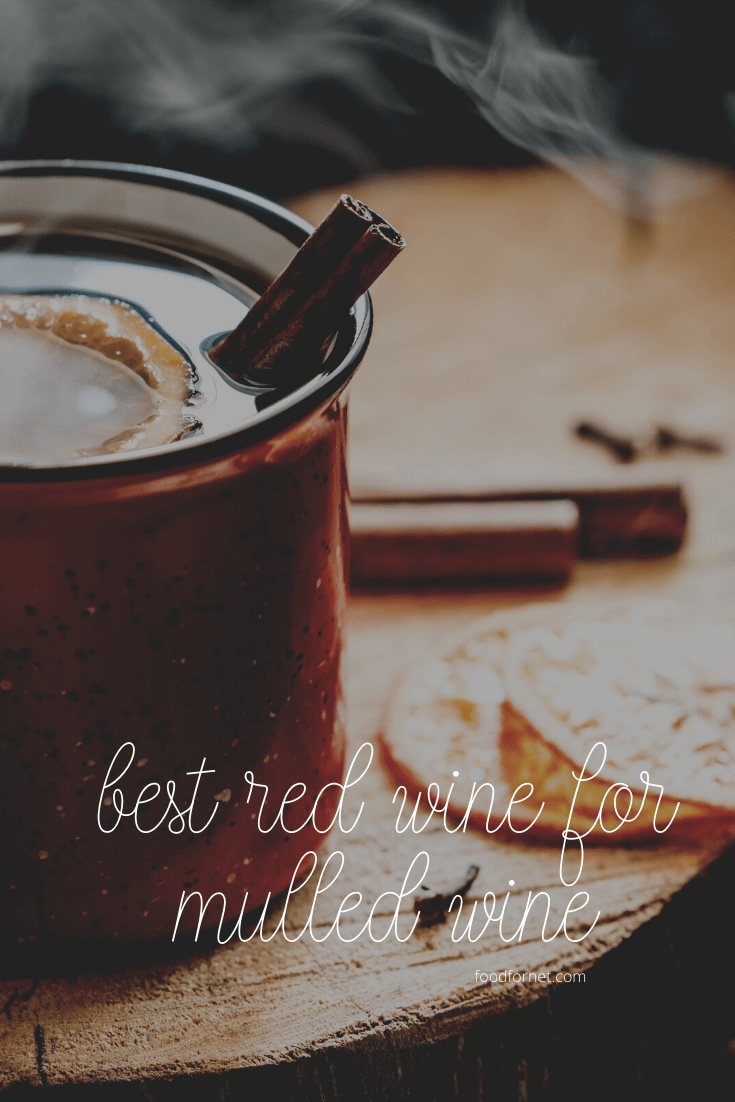 It's that time of the year again for cold winter nights, warm fireplaces, and equally warm mulled wine. This spiced red wine (also known as mulled wine) is just perfectly suited for the holidays, whether it be for a party, a family dinner, or for a sip every now and then.
But if you're like many who are red wine connoisseurs yet haven't made a batch yet, you probably don't know how to make quality mulled wine. In particular, you probably don't know which red wines are best suited for mulling and spicing up.
Do you go for the most expensive brand possible? Are tannins good for mulled wine? Will mulled wine taste a lot worse if I go for the dirt-cheap brands? Is my wine even good enough for mulling in general? If you see yourself asking those questions, don't worry – we're here to help.
So read on and get ready to find out about the best red wine for mulled wine, and the common misconceptions some people have on the recipe which may just surprise you.
Using Red Wine For Mulled Wine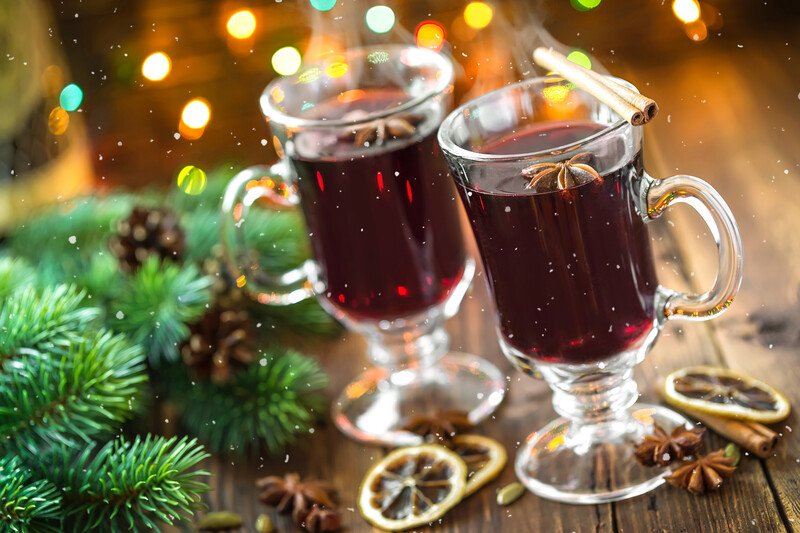 No, You Don't Need Expensive Brands For Quality Mulled Wine
Contrary to what many inexperienced wine enthusiasts assume, expensive brands aren't needed to make some good mulled wine. In fact, you're probably better off buying some low to mid-tier quality wine brands instead. Even dirt-cheap wine can be fine if you're not stingy about it.
But why is that? Can't we just use some Champagne and get it over with? Well, yes you can, but here's the thing: in mulled wine, it's hard to tell the difference between wine brands with the added flavors that come with the mulling process.
The reason behind this is that mulled wine is full of spices and fruit that add so much flavor to the original wine. Any trace of that cherry undertone from your favorite brand gets swept under the rug with all the different tastes added to the whole mixture. That's why mulled wine is better off done with more affordable brands – no one's going to know you used some Cabernet in your recipe, anyway.
And as long as the wine you're buying has at the very least some decent flavor to it, there's no shame in settling for a budget option. You can even easily make up for it with the recipe itself if you're confident in that. Don't sacrifice the quality too much, though, as there are some characteristics of red wine that do carry over when mulled.
So, What Kind of Wine Should I Be Getting?
With the misconception of higher quality brands = better mulled wine out of the way, let's talk about the characteristics that do make a wine brand ideal for turning into mulled wine, whether it be a cheap local brand or a world-renowned one.
In general, you should look to prioritize these three key characteristics when looking for your ideal mulled wine base – a fruit-forward flavor with high alcohol levels, high tannins, and is grown in warmer climates.
But why look for these traits in particular? Well, let's examine them one by one to get a better idea:
Fruit-forward Flavors
Arguably the most important trait to look for, fruit-forward wines do really well when turned into mulled wine. The added spices and fruit in the recipes for mulled wine complement the fruity flavor existent in your base and make the entire thing even sweeter.
On the other hand, wines that don't have fruit-forward flavors generally don't perform as well. The goal of mulled wine is sweetness and fruitiness, to begin with, and brands that don't help with that won't make for a good batch.
High Alcohol Levels
This characteristic may be more of a technical trait in the mulling process, but it's important to take note of when making your first batch. Generally, high alcohol levels are best-suited for the heating process that occurs when you mull a batch of wine.
The reason for this is because when you heat up the wine, some of the alcohol in the mixture burns off due to the heat – which may or may not turn your mulled wine into just spiced grape juice. Sure, there may be some trace of alcohol left, but not nearly as much as before.
So unless you're a master chef who can perfectly control the amount of alcohol that burns off, you'll need high concentrations of it in your wine if you want to preserve some of the alcohol after making a batch yourself.
High in Tannins
Now some of you may not be a huge fan of the earthy and dry flavors that are inherent to tannin. You've probably even read our recent article on red wines with low tannins just to stay away from the stuff as much as possible.
But in mulled wine, tannins are more than welcome and can add flavor to the spice and fruitiness of the recipe. The firmness and flavor of tannins pair well with many mulled wine recipes, making it a vital part of any good mulled wine recipe. Trust me, they're a lot better tasting than you think.
Warmer Climates
If you'd rather not worry too much about the intricacies of finding the perfect red wine to mull (which you probably should), picking a brand that's made from grapes grown in warmer climates should be your go-to standard.
Red wines from warm climates tend to have all the features we highlighted above – high alcohol levels, fruit-forward flavors, and high tannins. You can easily pick from one of many warmer climate reds if you don't really have a favorite brand you want to use in your own recipe.
Some Reds Worth Mentioning
Now that we've got all the guidelines in picking red wine for mulled wine out of the way, we can now move on to some examples and suggestions of varietals that fit the bill. You can find many companies selling these styles of red wine in many price ranges, so you won't need to spend too much on a quality batch of mulled wine.
Cabernet Sauvignon
A favorite for both the drinker and the drinker's wallet, Cabernet Sauvignon offers a quality red wine experience with a very low price point. Its full-bodied texture is one of its key characteristics, making it sturdy enough to withstand the mulling process.
Aside from its texture, Cabernet Sauvignon also contains some relatively high levels of tannin, as well as an extremely fruity flavor, thanks to it being a mixture of Cabernet Franc and Sauvignon Blanc. This is definitely a top pick for red wine batches, as not only is it the perfect base but it also can be bought in large quantities for mulling without hurting your budget too much.
Zinfandel
Not everyone appreciates the flavors of Zinfandel, but those who do know that it serves as a great base for some mulled wine. Although it's an immigrant from Vienna, this variant offers more than just a source of perfect raisins.
What sets Zinfandel apart from others is its high acidity levels, to the point where it is described as "spicy". This makes it an ideal base for the many spices you'll be adding for your mulled wine recipe, as it complements the warm and fruity flavors of mulled wine perfectly.
Inkwell Wines
Don't worry if you haven't heard of this wine label before – Inkwell Wines is an Australia-based wine label that operates under a single vineyard. Though not as popular as the other options suggested here, Inkwell Wines is still a viable candidate to serve as the next base to your mulled wine.
As the label grows their grapes from Australia, which has warmer temperatures than other locations, you get a wine that's grown from warm climates, which are capable of handling the mulling process a lot better than those grown in high altitudes and colder weather.
Burgundy Wines
Depending on the wine label you end up using, making mulled wine from a Burgundy can either save you a fortune or cost you a fortune. The region is known for producing both some of the most expensive wines, as well as some of the most affordable.
Burgundy wines all have one thing in common – their terroir. The terroir of a wine refers to the cooperation of different elements of wine, from the grapes and vineyards to the very climate, soil, and location of where it was grown. With so many options to choose from, there's bound to be a label that suits your personal tastes best for mulled wine.
Conclusion
With Christmas just coming up very, very soon, it's almost a no-brainer to serve up some warm, sweet, mulled wine to both friends and family in the holidays. It's just the perfect partner to cozy up with by the fireplace (other than hot cocoa).
And with all the tips we've mentioned in this article, not only do you know which red wines suit your recipe best, but you've also got a few suggestions to start with. So what are you waiting for? Start heating up some wine and get ready to enjoy the holidays.
Related Content