Wine pairing often seems like an incredibly difficult task, as you're meant to carefully consider the flavor notes of your food, along with the type of wine, its sweetness, its acidity, and more. The task may seem even trickier if you're a wine novice. Finding the best wine pairings with ham doesn't have to be harder than any other type of pairing, and there are a few simple rules to follow.
Honestly, wine pairing doesn't need to be that complicated. You just need a general idea of the types of wine that go best with your favorite foods, which brings us to the best wine pairings with ham.
If you've ever wondered what wines to serve with your rich and salty ham, look no further. The wines in this list are all stellar examples that will bring your wine to the next level.
Before we delve into the list, there's one crucial note to make – wine pairing doesn't need to be perfect. You don't need to spend hours upon hours trying to find the right bottle for your meal. Seriously. There isn't a single 'best' type of wine anyway.
P.S. For more wine pairing ideas, check out our lists of wine pairing with finger foods and wine pairing for a BBQ. After all, wine pairing isn't just for elegant events. Some basic wine pairing knowledge works well for any occasion.
The Best Wines To Go With Ham
Riesling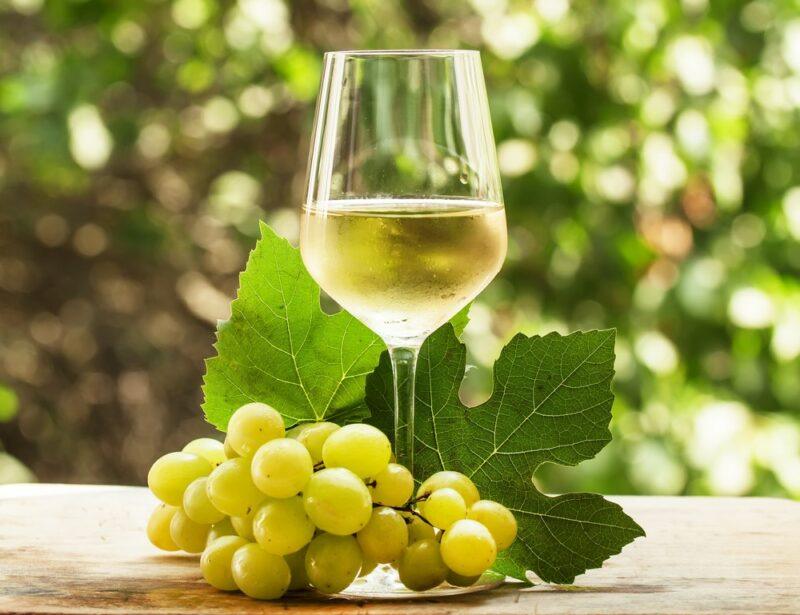 Riesling is more than a good match for ham. In fact, it's the single best wine you can serve with ham.
The high acidity and flavor profile of riesling makes it a fantastic match for many types of food. In fact, a riesling is so versatile that it will pair with almost any type of ham, including cured ham products like prosciutto, a sweet glazed ham, or a smoky ham.
An off-dry riesling is the best choice, as this has just a touch of sugar, rather than being overly sweet. The off-dry style is particularly relevant for glazed ham, as you want just a little sweetness in your wine. If the wine is too sweet, then the pairing just won't work.
Riesling has another advantage too – affordability. The wine is inexpensive and easy to find, making it ideal for casual ham meals and times when your budget is stretched.
Sauvignon Blanc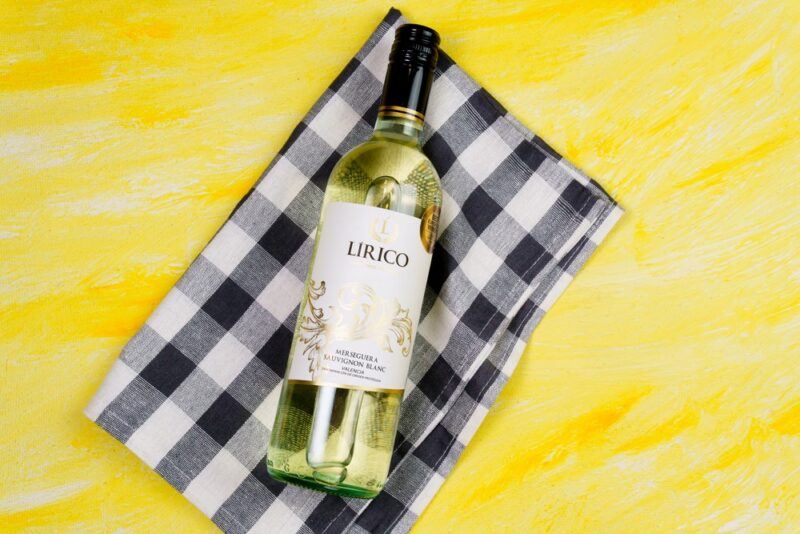 Sauvignon blanc is another classic white wine. But, while riesling is known for its sweetness, sauvignon blanc is famous for its crisp acidity. The high acidity is excellent when you're serving fatty or salty foods, like ham.
Sauvignon blanc tends to be dry, making it perfect for those who don't want a sweet wine.
Pinot Gris And Pinot Grigio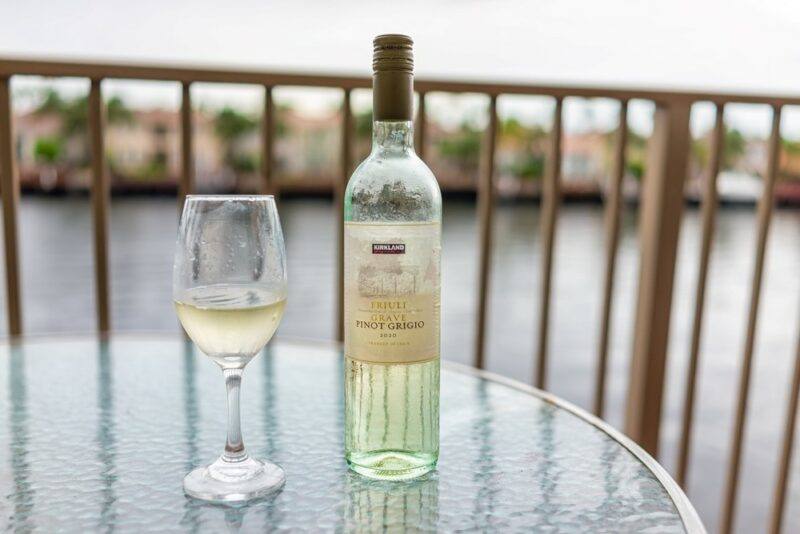 Pinot gris and pinot grigio are both made from the same type of grape. The difference is the origin. Pinot gris is a French style of white wine (gris is the French word for gray), while pinot grigio is an Italian style (grigio is the Italian word for gray).
However, the wines aren't just produced in French and Italy. There are many other wineries producing it throughout the world. There's also plenty of variation between individual wineries, which muddies any distinctive characteristics.
Regardless, pinot gris and pinot grigio wines both work well with ham due to their acidic qualities and slight fruitiness. The high acidity means that the wines taste relatively dry, despite their sugar content.
However, because of the variation, you'll need to experiment to find the right pinot gris or pinot grigio for you.
Gewurztraminer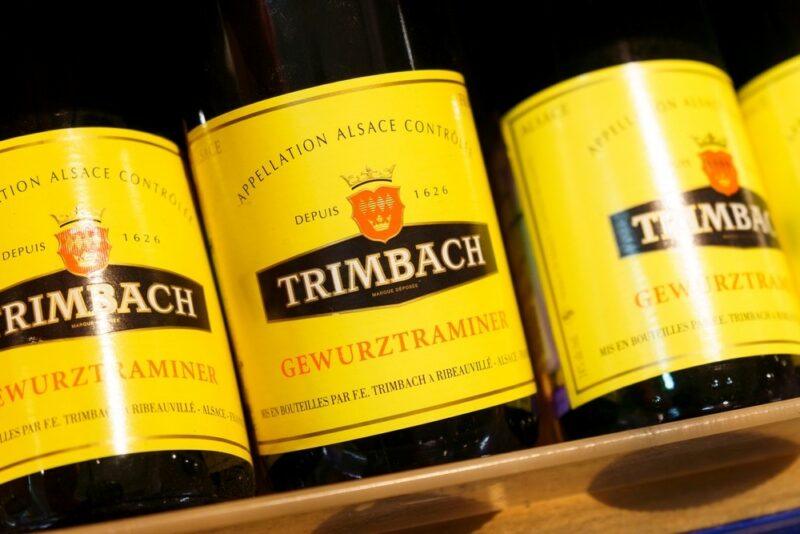 While gewurztraminer has a complicated name, the wine itself is easy to enjoy and is pretty familiar. It often has bright fruit flavors, which are excellent with fruity glazed ham. You can even go in the other direction too and pair your gewurztraminer with a ham that uses a spice-based glaze instead.
Gewurztraminer isn't even a particularly expensive or unusual type of wine. You should be able to find it locally for not much more than a decent riesling.
Viognier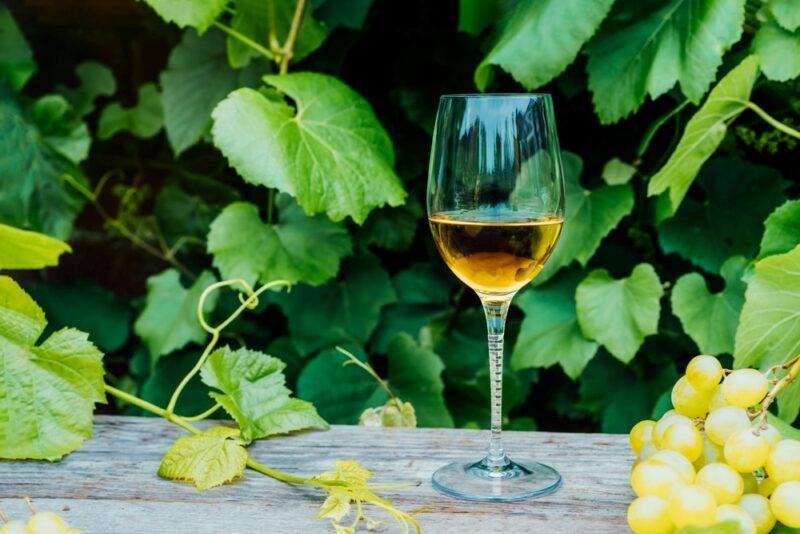 Viognier is another style of white wine, but it's not as well-known as the others we've featured. It is a nice alternative though, as viognier isn't less acidic and tends to have a relatively mild flavor.
The mild acidity and flavor make viognier perfect for ham that isn't too intense. So, you might serve it with simple glazed ham, but not with smoked or cured ham. The flavors in viognier are particularly good when your ham has been glazed with brown sugar, maple syrup, or cinnamon.
Pinot Noir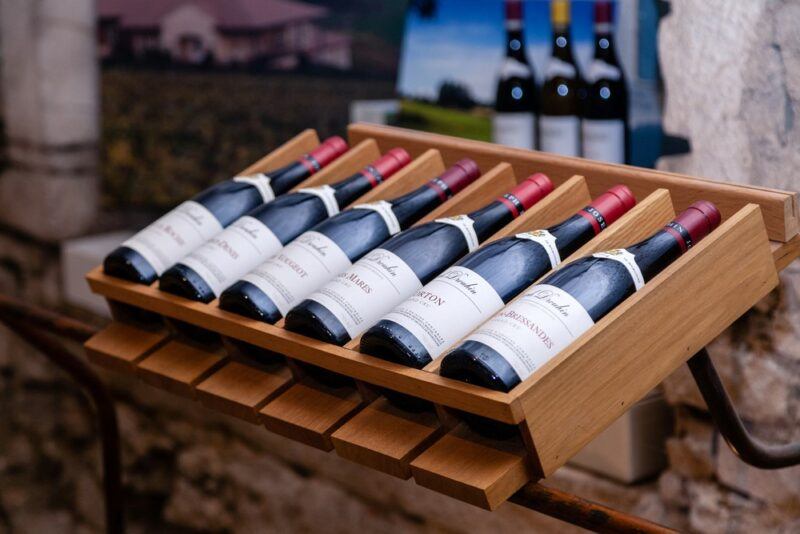 Let's move onto the red wines – starting with pinot noir.
Pinot noir is one of the most famous light red wines. It's low in tannins and highly aromatic, a combination that easily complements your ham.
Plus, pinot noir is versatile. The lightness means you can even serve it with dishes like chicken, ones that are traditionally paired with white wine.
Pinot noir from New Zealand or California is best with ham, as these versions tend to be fruitier, often with flavors of raspberries, strawberries, and the like. This is also a popular style of wine, so wineries have learned how to make high-quality versions at low prices.
However, if you're serving smoked ham, you might turn to a pinot noir from Burgundy or Oregon. These versions tend to have strong earthy notes, which work well with herbs, spices, and smoky flavors.
Red Zinfandel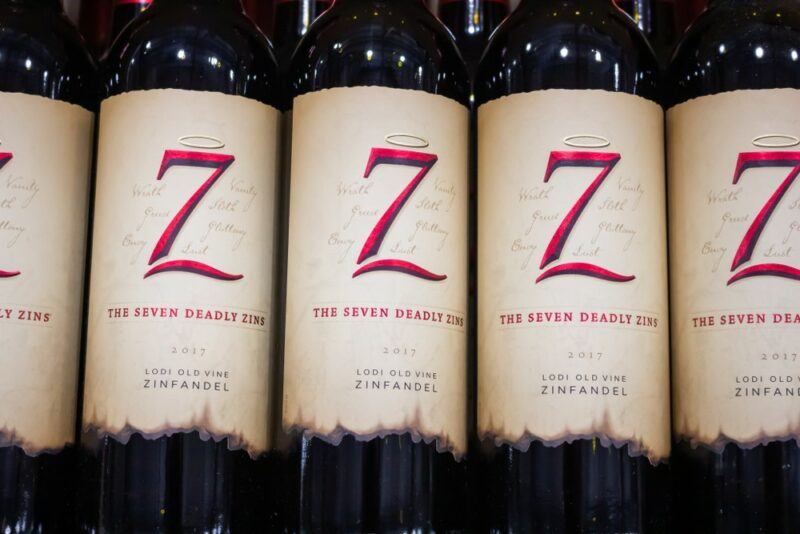 Red zinfandel is an interesting wine. It's generally seen as a light-bodied red, which puts it in the same camp as pinot noir. However, red zinfandel has a higher acidity and more tannins than pinot noir, making it quite a different experience.
Red zinfandel is best when you want the wine to dominate your meal rather than the ham. Try this wine with grilled ham – you won't be disappointed.
Tempranillo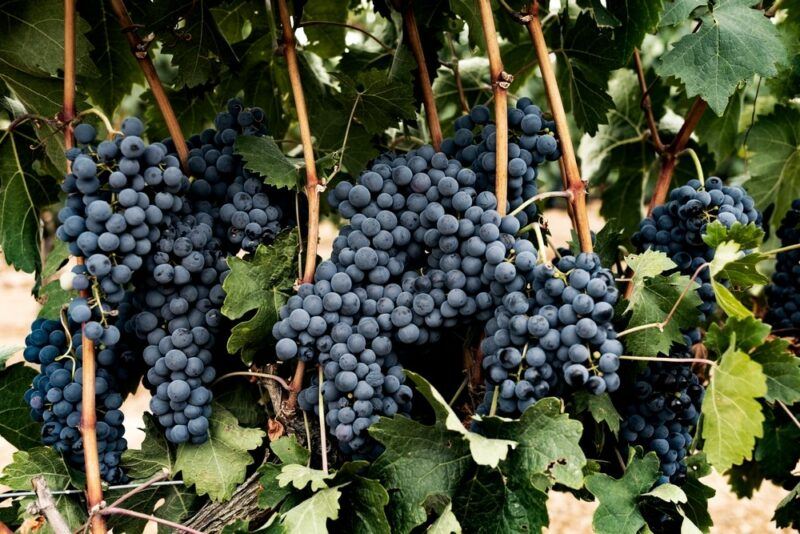 Now we're getting into the less well-known red wines, starting with tempranillo. You might need to hunt around a little to find this wine in local stores, although it's easy to find online.
The wine is different from most others on this list as it is often both full-bodied and acidic. These features make it a reasonably intense wine, but sometimes that's exactly what you need. Try serving this wine with strongly flavored ham, like smoked ham or perhaps even cured ham.
You could also use a strong spice rub with the ham to make the pairing even better.
Beaujolais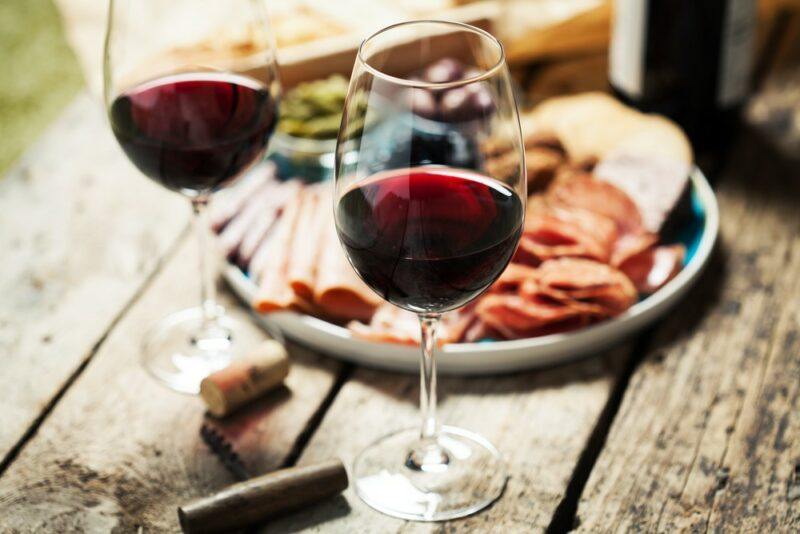 Have you ever tried Beaujolais wine before? It's named after Beaujolais, which is the region of France where it is grown. The wine tends to be light, with distinct fruity flavors, high acidity, and low tannin content.
Beaujolais wines are unusual, as there isn't the same focus on seriousness and elegance that you find with other French wines. There's even a type called Beaujolais noveau, which is a very early release red wine. While the noveau version isn't always loved, you might enjoy it with your ham.
There are also the Beaujolais villages wines. These come from the same region, but come from villages with a stronger focus on quality. As a result, Beaujolais villages wines tend to be more complex and offer some interesting flavor notes. These wines are perfect when you want to impress some guests.
Grenache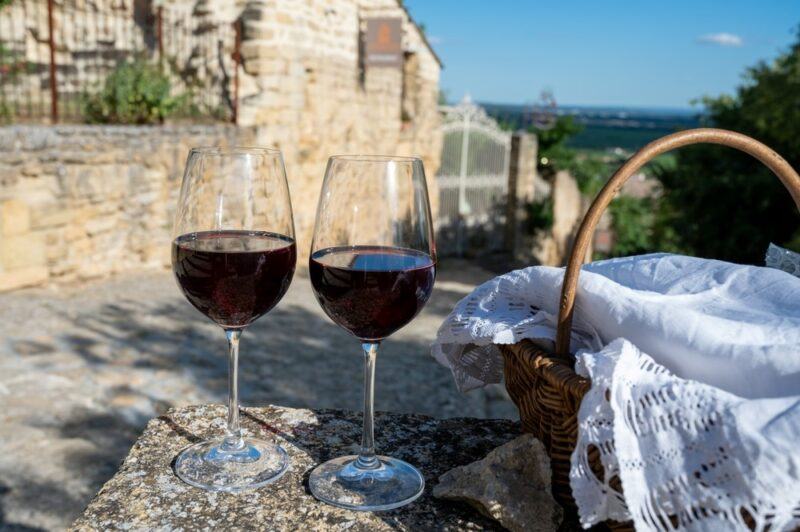 Here's another unusual red. Grenache has moderate levels of tannins and acidity, along with a decent ABV.
While grenache doesn't make many wine pairing lists, it's a surprisingly versatile wine, one that offers both peppery and fruity flavor notes. These features make grenache a perfect match for ham.
Rosé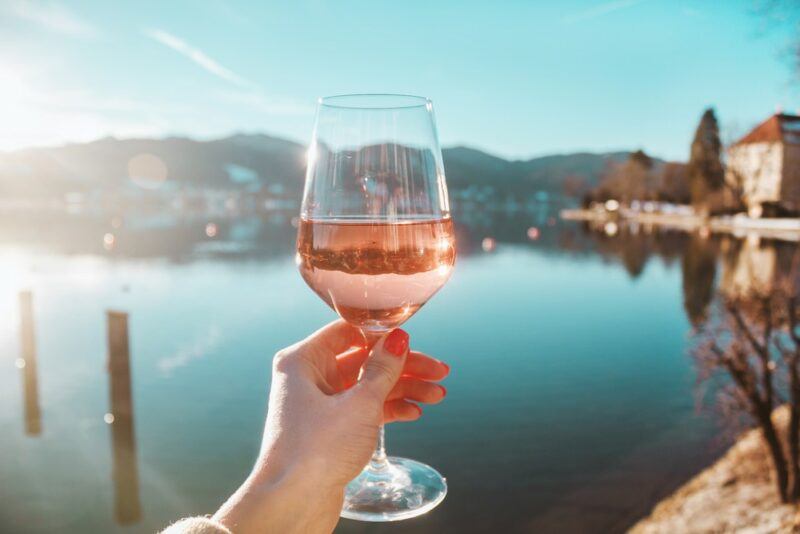 Rosé has an interesting reputation. It's often seen as an inferior type of wine, partly because it is generally inexpensive and is best enjoyed within a year or two of production. Yet, rosé can be nuanced too and there are many exceptional products out there.
Most rosés are medium-bodied wines. This makes them smooth and vibrant, without being overly rich. Rosé also tends to be versatile. This means it will complement many different types of food.
You can also mix things up with a sparkling rosé. The bubbles in your rosé add an extra layer of excitement to the wine and make it even easier to match with foods.
Prosecco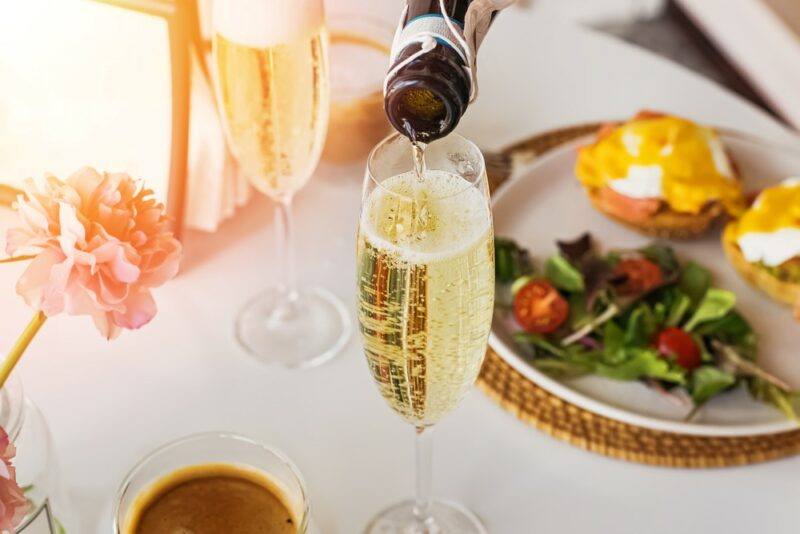 Finally, we have prosecco. This sparkling white wine is a little like champagne, except that it comes from Italy rather than France. It is often a little cheaper too, which is appealing, especially as prosecco is still delicious.
Prosecco is a particularly good sparkling wine to serve with ham, as it has some sweetness and the flavors are light. There are the bubbles too. These always make the wine a bit more exciting and are an excellent contrast to any fattiness in the meat.
Besides, sparkling wines always make an occasion more exciting.
Pairings Based On The Type Of Ham
As you can see, plenty of wines work well with ham, but which do you choose in which situation? Sometimes it helps to think about the type of ham first. This will give you a clue about which wines will shine the best.
Wines For Glazed Ham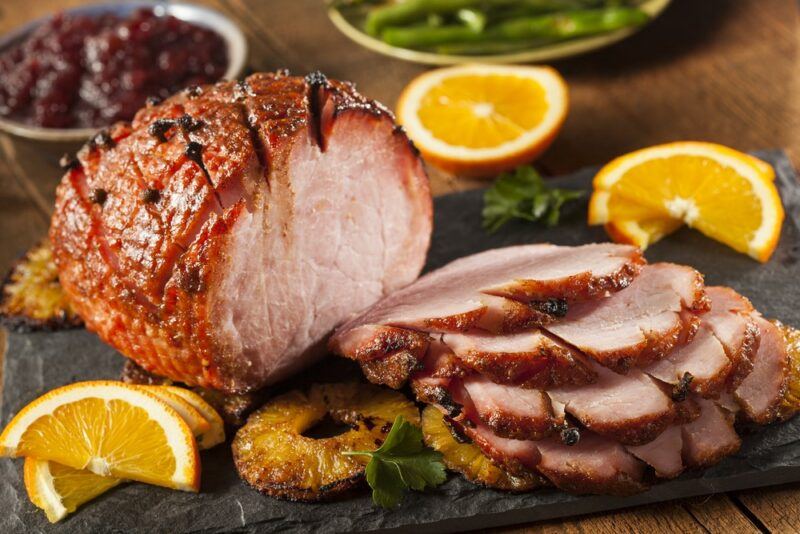 Glazed ham has a sweet and salty flavor profile, which will make your drier wines taste a little bitter. To showcase this ham, you're going to need a slightly sweet wine.
A gewurztraminer is a fantastic starting point, as this aromatic wine lends just the right amount of sweetness. An off-riesling will work too, as will a pinot gris. Both wines give you some sweetness and an attractive flavor profile (and are often more familiar than a gewurztraminer).
Red wines aren't such a good match, although a fruit-forward shiraz or merlot works well.
Wines For Smoked Ham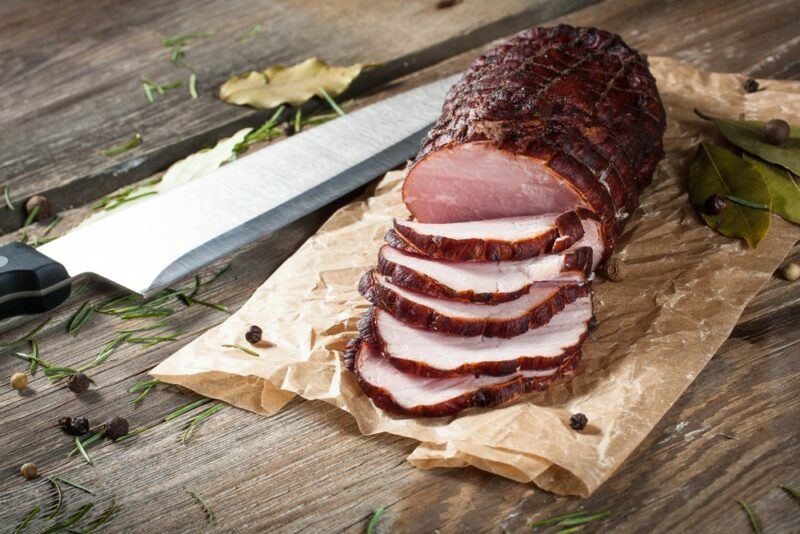 Smoked ham has rich and bold flavors without much sweetness. Fruity reds are particularly good here, as they have enough complexity and flavor to hold their own. You won't be disappointed with a fruity pinot noir or red zinfandel.
If you're interested in white instead, then the ever-popular riesling is an excellent place to begin. This versatile white wine still holds its own with smoked ham.
Wines For Cured Ham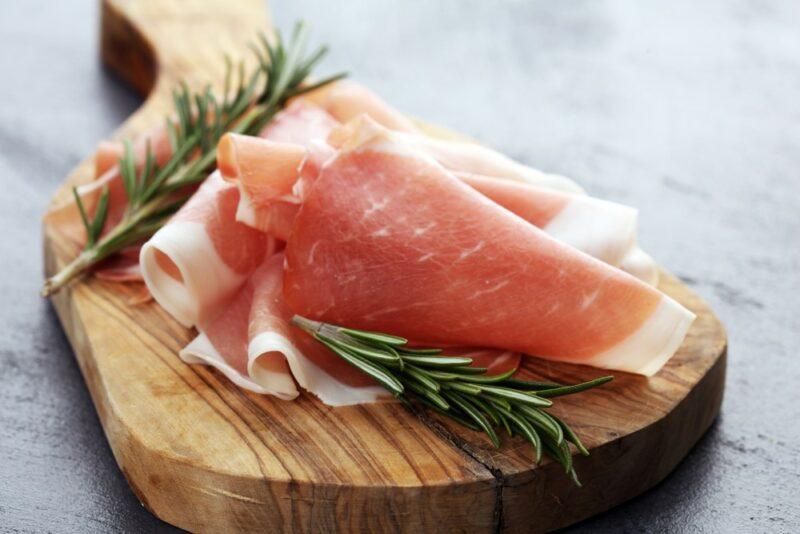 Cured ham is an entirely different story. This category includes examples like prosciutto and serrano ham, which are popular on charcuterie boards.
Wine pairing with this type of ham is a little tricky, as the ham's flavor can be intense. It's often very salty too.
A sparkling wine can work well here, as it cuts through the saltiness and fattiness, cleansing your plate in the process. Cava from Spain is an excellent starting point. This comes in a white and a rosé version, both of which are perfect with your ham.
You can also turn back to a riesling. This time, a dry riesling will work better than an off-dry one. Rosé wines work surprisingly well too, as they have enough acidity to stand against cured ham.
What About More Complex Meals?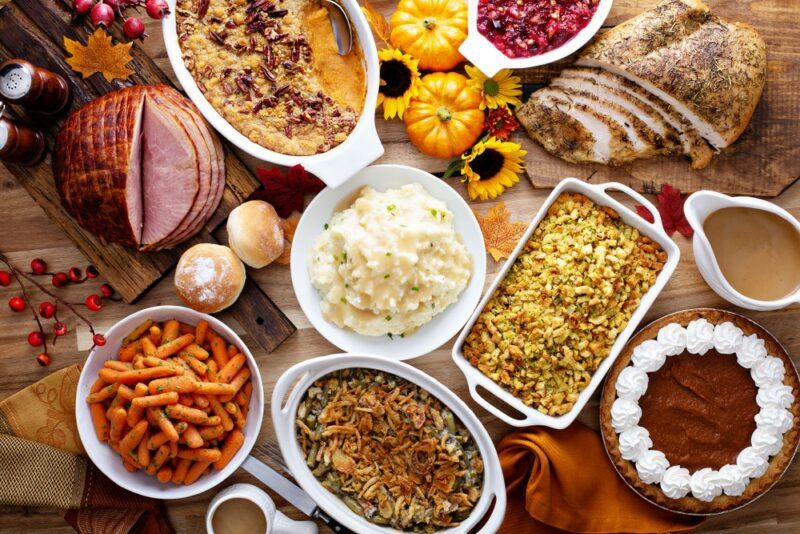 Finally, what if you're serving ham with plenty of other sides and flavors – like for Thanksgiving or Christmas? Well, you're not going to get an ideal flavor match in this situation; there's too much going on.
You simply need a wine that's going to work reasonably well with most of your dishes, without any major clashes. A riesling is still an excellent choice here, as it complements more foods than any other type of wine.
You could also turn to any type of sparkling wine. The bubbles in the wine act as a palate cleaner, which is ideal if your family meal contains many different flavors.
Related Content