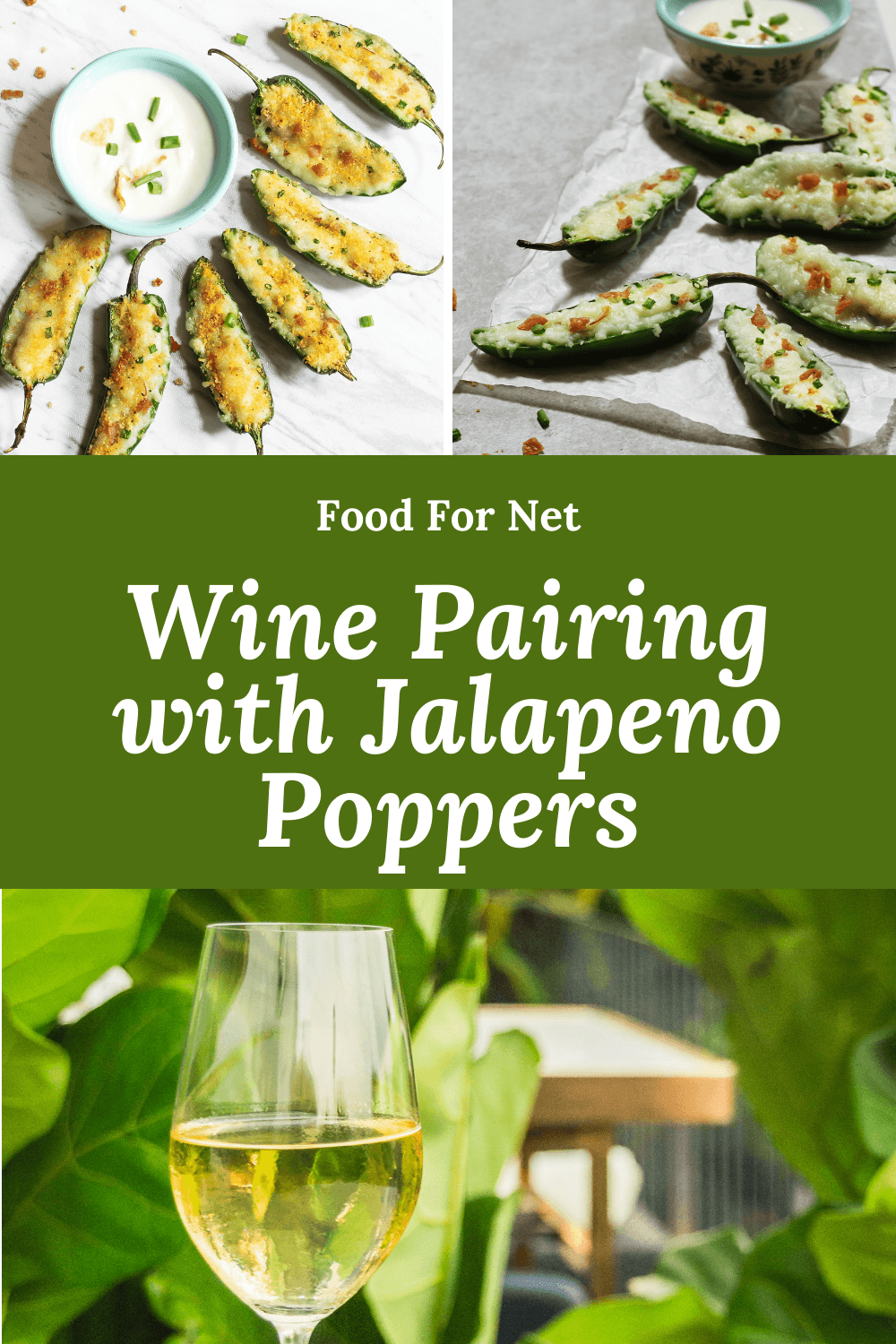 In our efforts to delve into wine pairing, we've talked about many luxurious and high-quality dishes, like escargot, truffles, veal, and foie gras. Today, we're coming down to earth and talking about a more familiar option – jalapeno poppers. In particular, we're taking a close look at wine pairing with jalapeno poppers.
The idea might sound a little surprising. While jalapeno poppers are a popular type of finger food, most of us don't pair wine with them. But, that's the cool thing about food and wine pairing. You don't need to rely on expensive wine and food. Wine can also be easy-to-drink and can be paired with simple finger foods.
So, jalapeno poppers…
There are countless recipes out there, but the basic idea is simple. You're slicing jalapenos in half, cleaning out the internal membrane and seeds, and then adding a cream cheese-based stuffing. The stuffing is rich and creamy, while the jalapenos still have some heat, even if you remove the inner membrane entirely.
This contrast of spicy and creamy is what makes jalapeno poppers so appealing. Many versions add some cheese, like cheddar, into the filling to create a stronger flavor contrast. The poppers can be baked too, which makes everything melty and simply amazing.
Then, of course, there is any number of variations. You can wrap the poppers in bacon, use breadcrumbs on top, include ground beef, onions, or herbs. The ingredients you use will influence the final flavor and texture of your jalapeno poppers, along with the best wine to pair with them.
Wine Pairing With Jalapeno Poppers
German Riesling
Off-Dry Riesling
Pinot Grigio
Sauvignon Blanc
Gewürztraminer
Cabernet Sauvignon
Pinot Noir
Sparkling Wine
Petite Sirah
German Riesling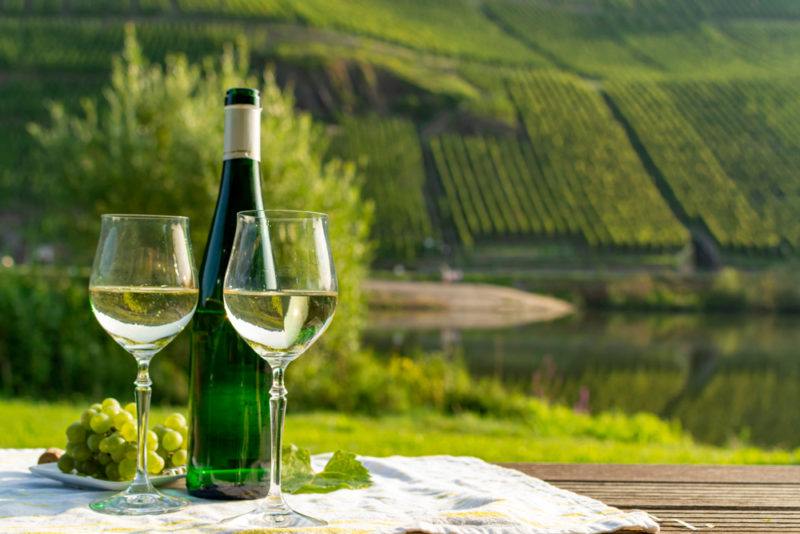 A German riesling is one of the best choices for jalapeno poppers, as this type of riesling offers a little sweetness that nicely balances out the spice in your snack. Don't worry though, you don't need an excessively sweet wine. Even one with just a little sweetness will give you the contrast that you're looking for.
There are plenty of subtle and not-so-subtle differences between bottles of German riesling, but thankfully Germans have a solid organizing system that makes the process easy. Sweetness levels in the wine range from Trocken at the dry end to Süss at the sweet end. Other terms on the label may be used too, which can indicate the quality of the wine and the region that it comes from.
When pairing with jalapeno poppers, a wine that has the term pradikat on the label can be particularly good. These wines tend to be on the sweet side, so they're a nice contrast against the spiciness of your poppers. Don't worry though, there is plenty of acidity, so the wine ends up being quite refreshing.
For that matter, German riesling ends up being the go-to choice for pairing with Thai food and Chinese food. The wine also pairs excellently with many other dishes that are spicy or rich in flavor.
Off-Dry Riesling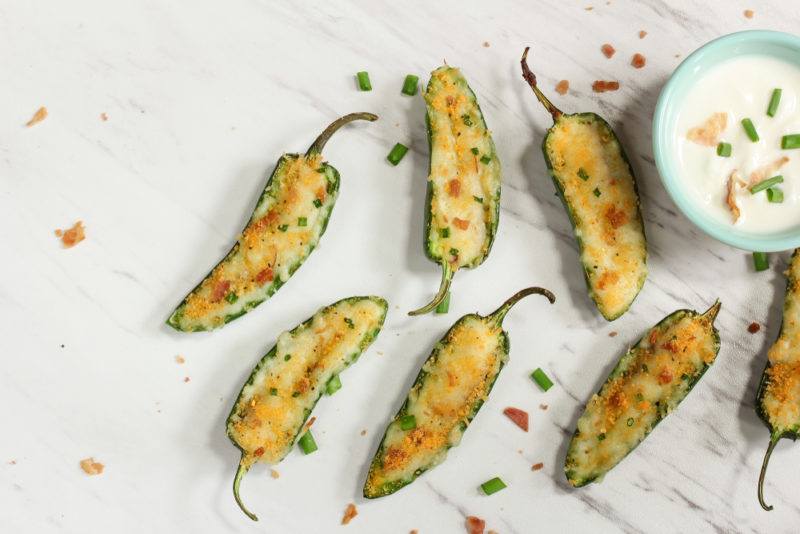 While German riesling might be the ideal choice for jalapeno poppers, other types of riesling can be appealing too. And, let's face it, if you're making jalapeno poppers for a snack or a casual event, you mightn't want to spend too long searching for the ideal wine.
Riesling is an aromatic wine, with key aromas of orchard fruits. Riesling wines also tend to be high in acidity. This makes them ideal for cleansing your palate, which is partly why the wines naturally complement so many different types of food.
Like most wines, riesling comes in a variety of styles.
At one point, most bottles of riesling were notably sweet, as the sweetness offers a natural counterpoint to the acidity of the wine. These days there are plenty of dry rieslings to choose from too, along with off-dry ones.
The off-dry style is what we're looking for with jalapeno poppers. While dry wine can be delicious, it isn't the best choice with spicy foods. You need at least a little sweetness to offset the spiciness of your snack.
Try to look for a riesling that has strong fruity aromas too, as this fruitiness is another natural counterpoint to the jalapenos. This type of wine isn't difficult to find, but getting an aromatic riesling is worth the effort.
Pinot Grigio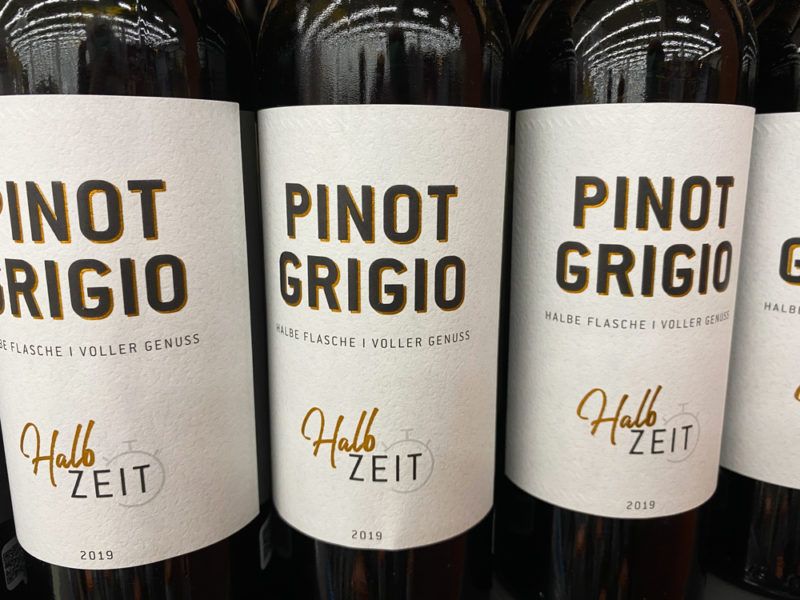 A pinot grigio is another excellent choice. This wine is made from the same type of grape as pinot gris and the two names are sometimes used interchangeably. But, similar as they may be, the wines do have some differences.
Pinot grigio is often the more popular option. It tends to have a lighter body and is crisper than pinot gris. The vibrancy of the wine is one reason why pinot grigio pairs so well with jalapeno poppers.
And, of course, you could turn to pinot gris. The wine tends to be sweeter and has low acidity. These features don't stop pinot gris from contrasting nicely against the spiciness of jalapeno poppers.
Sauvignon Blanc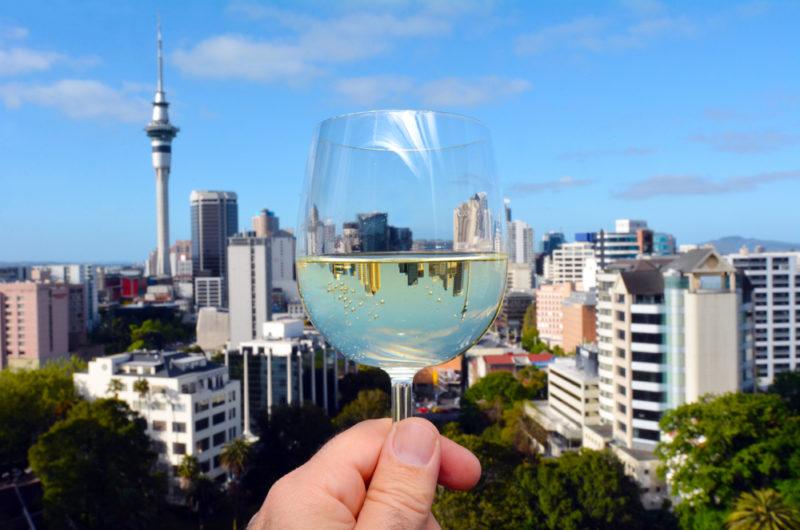 Sauvignon blanc is another classic type of white wine that gets recommended time and time again. This wine is known for its notable herbaceous flavor tones, which pair exceptionally well with vegetables or food that is rich in herbs.
The fact that you're using jalapenos for your poppers makes sauvignon blanc a natural choice.
While sauvignon blanc is a widely grown grape variety, bottles of sauvignon blanc from New Zealand can be especially delicious. These have higher acidity than most other types, which makes them perfect for wine pairing.
This acidity contrasts against the creaminess of the cheese in your poppers. While the wine tends to be dry rather than off-dry, it still holds its own against the spiciness of your poppers.
Gewürztraminer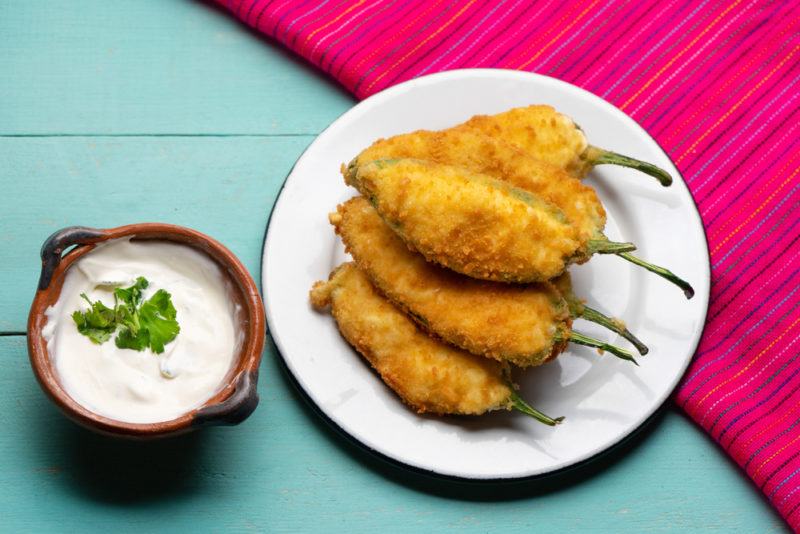 Gewürztraminer is an interesting type of wine. It's generally considered a dry white wine, but tends to have a little more sweetness and spice than other dry wines. Both of these features can be excellent with jalapeno poppers.
After all, we've already mentioned that off-dry wines work well because of their sweetness, so most slightly sweet white wines are likely to be a good choice.
Cabernet Sauvignon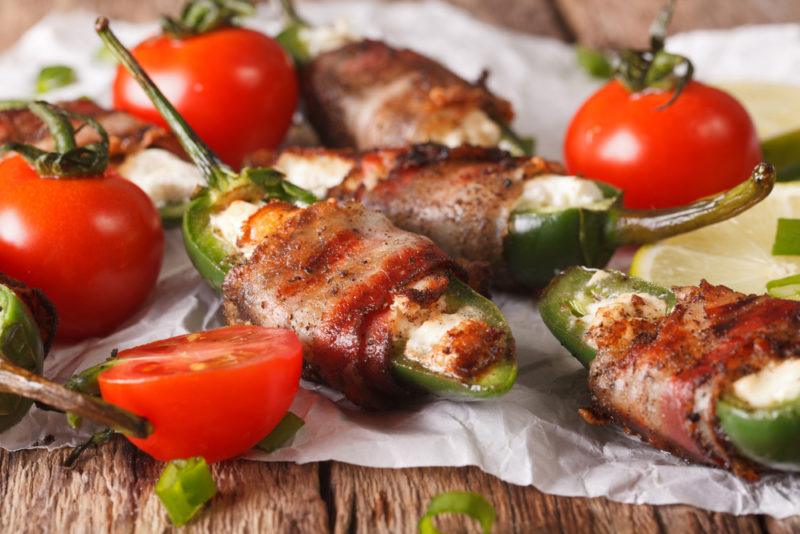 Here's a slightly unusual option. Instead of looking for a fresh white wine, you can pair jalapeno poppers with a richer red wine instead. This combination works especially well if you're serving jalapeno poppers wrapped in bacon. The red wine helps to offset the fatty richness that comes from the bacon.
Cabernet sauvignon can be exceptional here, especially if you find one that has strong fruity flavors. The wine is an easy one to find too, as many bottles are produced and countless people love it. So, if you're a cab sav fan, why not try the wine with jalapeno poppers?
Pinot Noir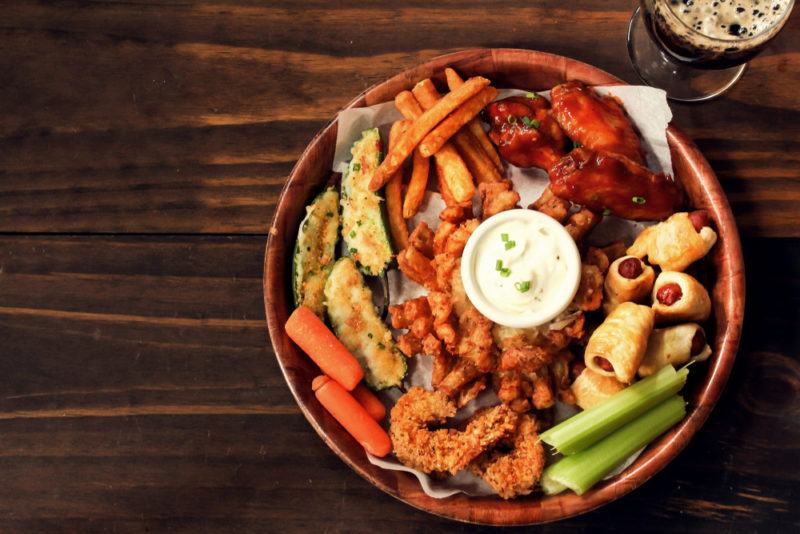 If a cabernet sauvignon is too rich, why not turn to pinot noir instead? Pinot noir is more versatile than most red wines, as it has a light flavor and few tannins. The wine even pairs with some foods that traditionally call for white wine, like chicken and salmon.
Pinot noir is also an easy wine to drink. It's the perfect choice for anyone uncertain about red wines.
You'll often find notable fruit and spice flavors in the wine. These add a layer of flavor to your experience, creating a delicious pairing.
The versatility of pinot noir is powerful, as you'll often be serving jalapeno poppers at the same time as other finger foods. Trying to pair a different type of wine with each food can quickly get frustrating, so why not make life easier and just serve pinot noir with them all?
Sparkling Wine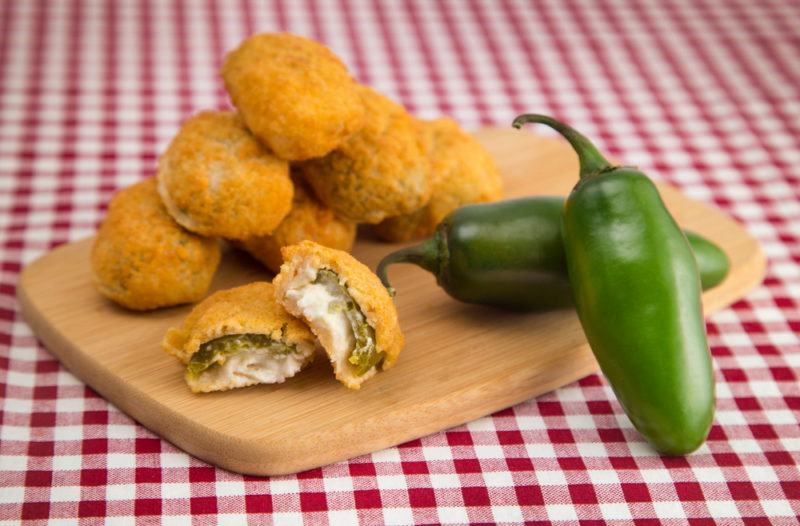 Sparkling wine can work best if your jalapeno poppers are fried, as there's something delectable about the combination of crunch from fried foods and the fresh bubbles in sparkling wine.
Many types of sparkling wine will work well here, including sparkling white wines like champagne and prosecco, along with a sparkling rosé. However, you'll often be better off with an off-dry wine rather than a dry one. This way you still get a little sweetness to contrast the spice.
You could also turn to cava, which is a Spanish sparkling white wine. The wine has bolder flavors than some other types of sparkling wine, which is excellent. After all, jalapeno poppers aren't exactly subtle.
Cava could be even more appealing if your jalapeno poppers are wrapped in bacon. The bacon adds some extra flavor, fat, and smokiness – features that cava simply loves.
Petite Sirah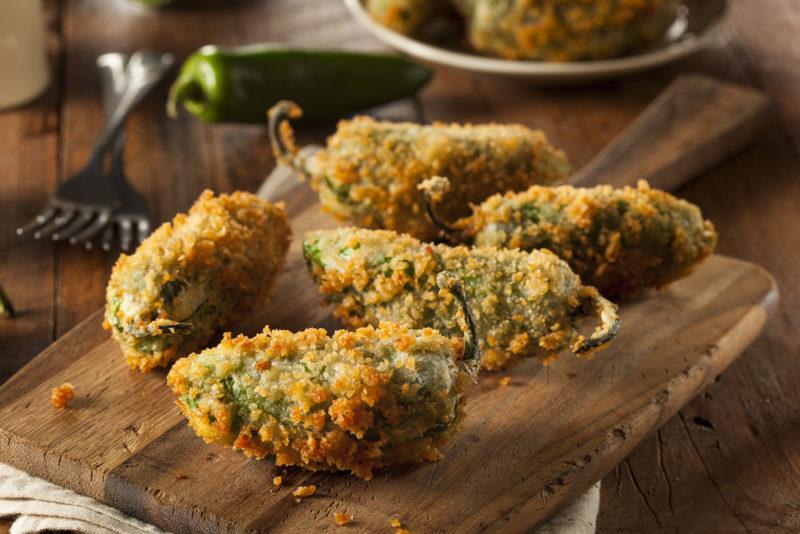 Here's the final wine that we're going to suggest – petite sirah. This richly flavored red wine might not be the obvious choice for pairing with jalapeno poppers, but who said that wine and food pairing needs to be logical? Some of the best pairings are ones that you might not have expected at all.
In this case, the rich fruit flavors in the petit sirah are a key advantage. They naturally complement the flavors of the jalapeno.
However, the notable flavor and high tannin content of this wine mean that this pairing won't appeal to everyone. Some people may prefer a mellower off-dry wine.
Tips For Pairing Wine With Jalapeno Poppers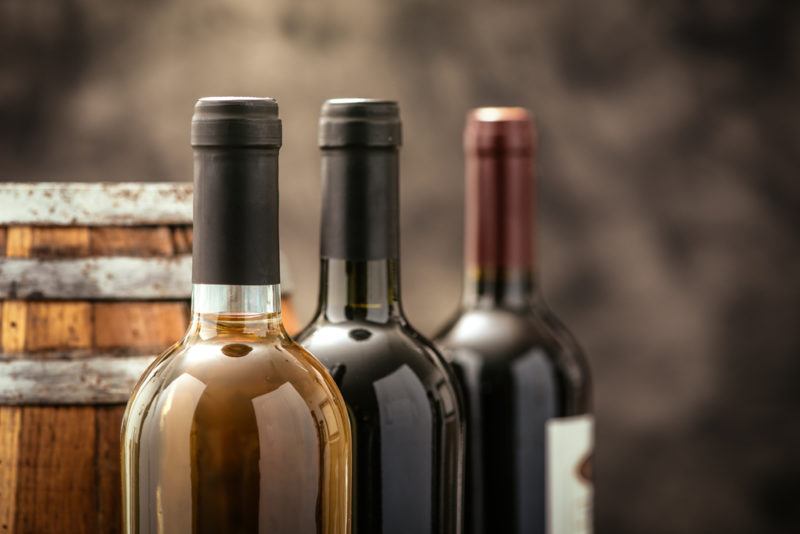 We've highlighted a selection of wines that can work well with jalapeno poppers, but don't think for a moment that these are your only options. Instead, it's best to see these wines as a starting point for your own experiments.
For example, if you enjoy pinot gris or a sauvignon blanc with your jalapeno poppers, you might find another dry white wine that works well too or perhaps an off-dry one. Chenin blanc and gruner veltliner are two other types of white wine that could be excellent when paired with jalapeno poppers.
You might try something entirely different too.
And, in the end, the best wine is going to one that you happen to enjoy anyway. There's no point in choosing a wine just because it is a classic pairing. So, if you're not a fan of white wine, try one of the red wines that we've suggested or something similar. Likewise, if you don't like sweet wine, look for one that is dry rather than off-dry.