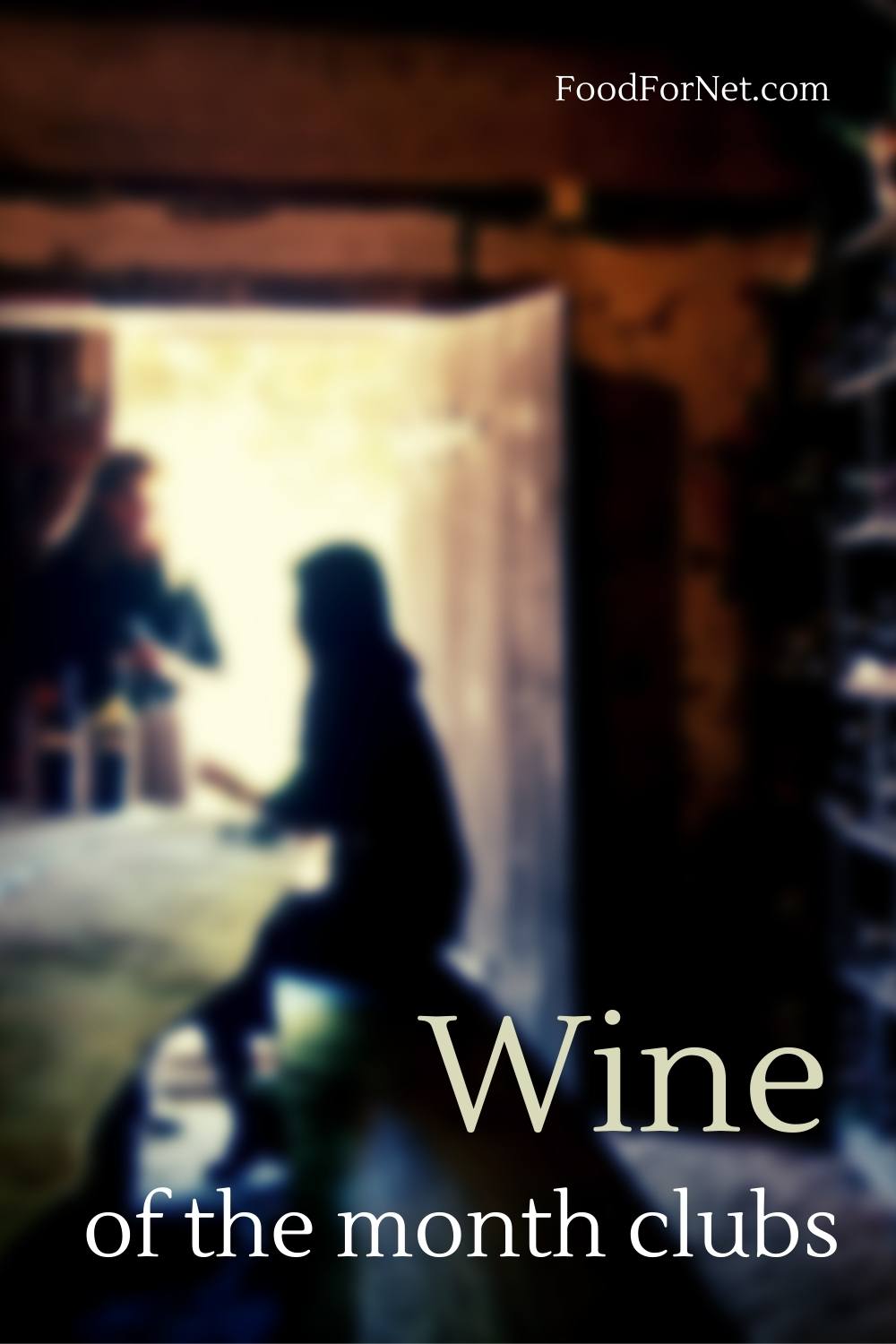 After a tough day, there's nothing better than winding down with a glass of wine. In fact, it doesn't even have to be a tough day – having a bottle of good wine on hand at any given time is not a bad thing, whether you're entertaining, relaxing or looking to provide somebody with a gift.
There's plenty of issues when it comes to wine, though. With such an enormous selection available, how do you know what to go for? Also, if there's a particular type you like, how do you broaden your tasting horizons? There's one easy solution – wine subscription boxes.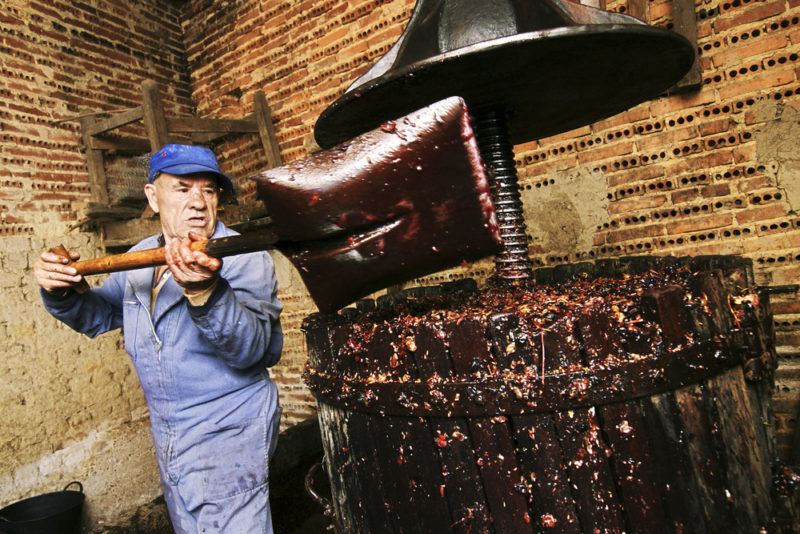 A subscription box is a convenient and fun way of getting an item you want – in this case, wine – delivered straight to your door on a recurring basis. It's also fun – plenty of subscription boxes mix things up on a regular basis, offering high quality contents as well as a surprise or a gift in many cases, keeping things fresh.
But how do you know which box to go for? Well, this list will make it easier! Below you will find the best wine subscription boxes, in a list that features quality, variety and innovation.
There are clearly a LOT of clubs to choose from, but my personal favorite is the International Wine of the Month Club. They just have a no-nonsense approach to delivering good wine each month, along with some interesting reading material.
A lot of these other clubs are directed at millennials and a a little too try-hard for me. I'm interested in the wine. Not the snacks, graphics, and funny wine labels.
Of course, to each their own, and all the clubs in this list delivery tasty wine consistently. Read each blurb, and decide which one is for you!
PS. You may also want to check out our favorite beer of the month clubs!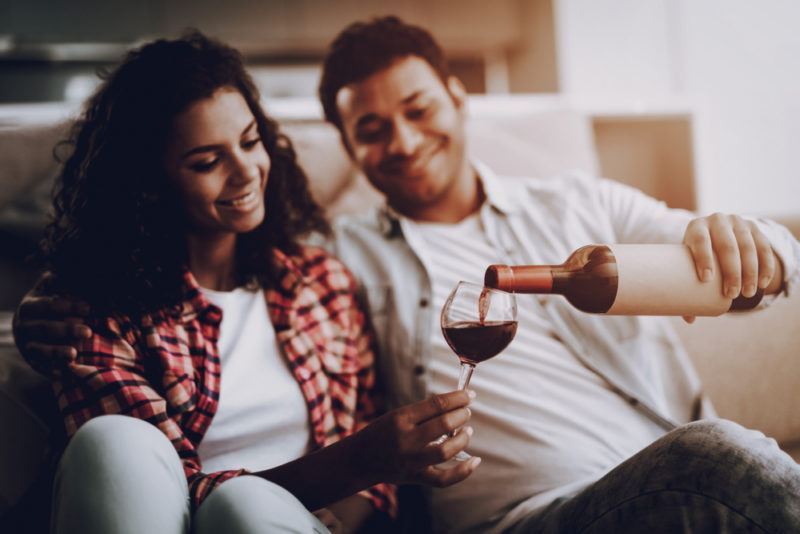 Ultimate List of Wine Subscription Boxes
General Wine Clubs
The International Wine Of The Month Club
Wine-Lovers-Box
VineOh!
Wine Of The Month Club (from Amazing Clubs)
Plonk Wine Club
California Wine Club
The Wine of the Month Club
Cellars Wine Club
Gold Medal Wine Club
Wine Of The Month (from Great Clubs)
GaryVee's Monthly Wine Club
Uncorked Ventures
Ninety Plus Cellars
Vinley Market
Winestyr
Martha Stewart Wine Club
Wine Awesomeness
90+ Wine Club
Personalized Wine Clubs
He Wines, She Dines
Bright Cellars
Glassful
Firstleaf
Winc
WSJ Wine
Tasting Room
Hazelton's Wine Of The Month Clubs
Laithwaite's Wine Clubs
Blue Apron
Hello Fresh
Unusual Wine Clubs
WINEDOG
Uncorked Box
Vinebox
VINOVORE
Fat Cork
Wine Down Box
General Wine Clubs
The International Wine Of The Month Club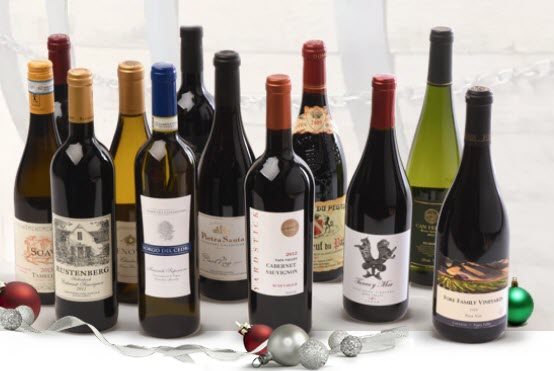 The International Wine of the Month Club is actually a selection of 4 different clubs. The first is The Premier Series Wine Club, which costs $39.95 per month (+ $13 shipping and handling). It provides 2 bottles from different wineries, with an emphasis on limited production wines. Tasting notes are provided for the wines.
That club is the most popular and tends to receive the best reviews. The price goes up for each wine club, ending at The Collectors Series Wine Club. That one costs $72.95 per month, plus the shipping fee.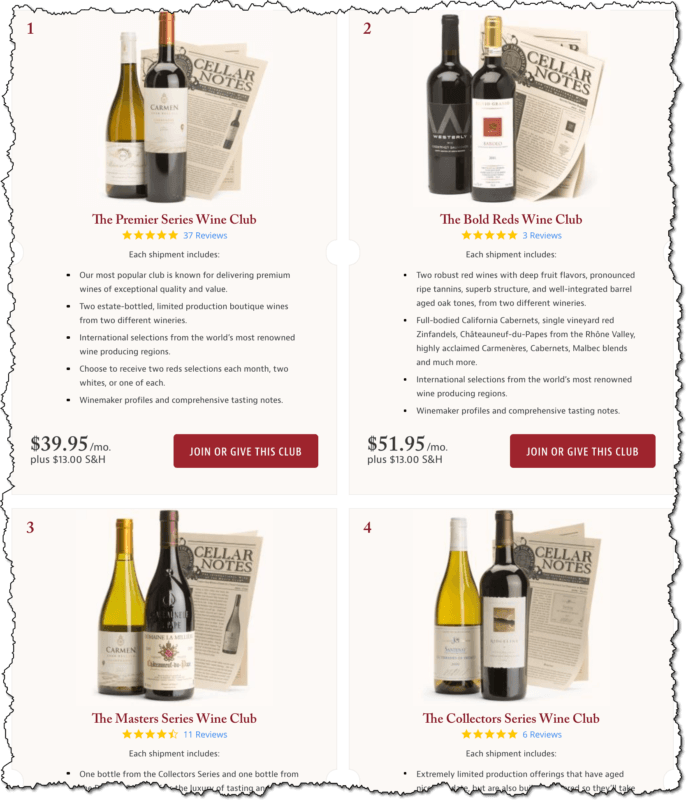 All of the clubs provide 2 bottles of wine per month. You can choose whether you want red wine, white wine or a mix, but that's as far as your control goes. The biggest difference between the clubs is simply the quality of the included wine.
Wine-Lovers-Box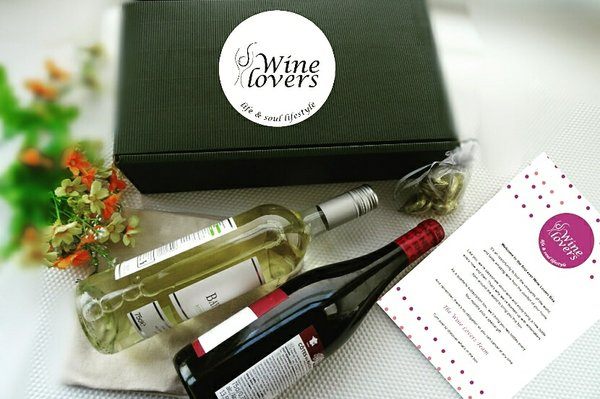 With the Wine-Lovers-Box, it is possible to explore vineyards from all across the globe from the comfort of your own home.
The team behind the box are aware that drinking the same wine all the time can feel unadventurous, especially when there are such incredible options out there that you simply may not have been exposed to yet.
That won't be an issue any longer with this box – which costs just £29.00 every 3 months, and includes two high-quality wines and a special gift in every box.
If you'd be interested in expanding your palette with the Wine-Lovers-Box, try and get your orders in before the 15th of the month where the current box is heading out, because it usually delivers on the 17th.
The Wine-Lovers-Box is UK based but ships worldwide. For the UK/EU, the box takes around 10 days to ship; for the US and Canada, around 14 days. For AUS/NZ, it will take around 3 and a half weeks, and for everywhere else, it will take around a month, so take this into account when ordering!
VineOh!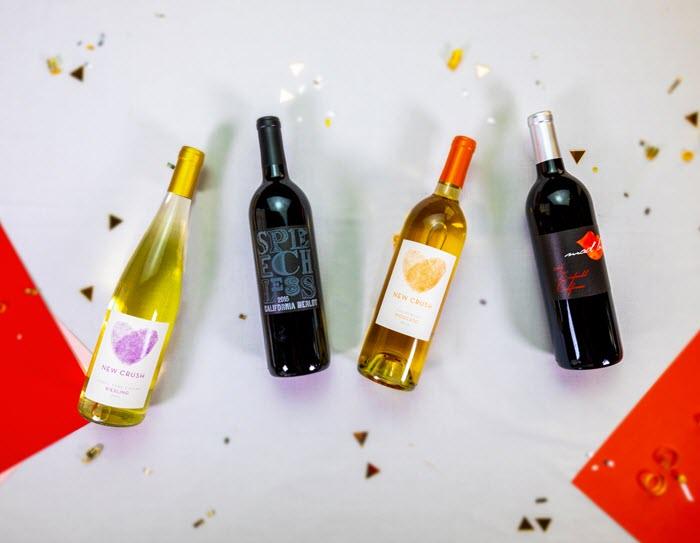 VineOh! is specifically promoted as a box of wine for women (it comes with surprises too). Of course, it's not limited to female recipients. Men might enjoy the subscription as well.
There are 2 versions of the club to choose from. The first provides 4 bottles of wine each month, for $59.99. The second provides 6 bottles instead, for $89.99. Both versions allow you to choose whether you want white wine only, red wine only, a mixed selection or sweet wine.
There are also individual boxes that you can buy as gifts. These contain 2 bottles of wine, surprises and various full-sized products. You can order them as a one-time gift or on a quarterly subscription.
The biggest limitation is customization. The wine club doesn't personalize what you receive based on your preferences. This means that you might end up with some bottles of wine that you simply don't like. Still, that's a risk even with highly personalized clubs and VineOh! can help you to find some new favorites.
Wine Of The Month Club (from Amazing Clubs)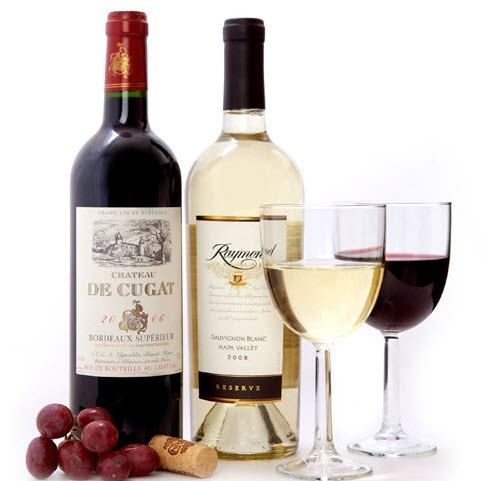 With the extensive collection of clubs that Amazing Clubs offers, it's no surprise that they have a Wine of the Month Club. The club starts at $38.95 per month, with the price decreasing for longer durations.
Members receive 2 full-sized bottles of wine each month. These always come from different wineries and the company focuses on unusual and hard-to-find wines. You're able to choose whether you want 2 bottles of red, 2 bottles of white or 1 bottle of each type.
Plonk Wine Club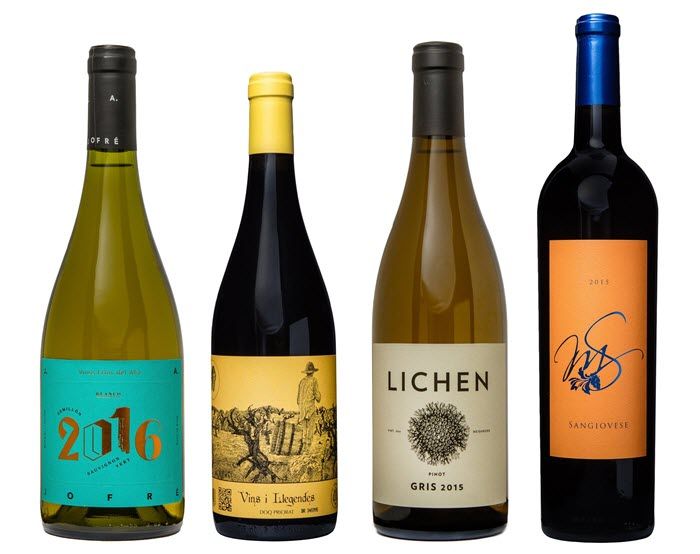 Plonk Wine Club is an interesting choice if you like flexibility. You're able to choose the type of wines that you receive (mixed, red or white), along with your payment plan and how many bottles come in each shipment (from 4 to 12 bottles).
The club has a strong focus on unusual and exciting wines. This includes a reliance on small producers. The style should mean that you get wines that you would never have discovered otherwise. It's also a great way to get you out of your comfort zone and experiencing new wines.
Your subscription comes with recipe pairings and tasting notes, helping you to get the most out of your wine.
California Wine Club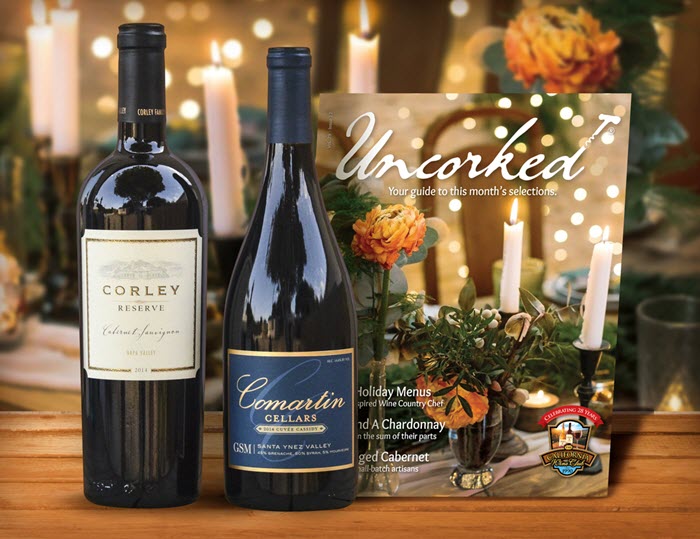 As the name suggests, the California Wine Club focuses on wine from California. This is a particularly fun company to consider, as they have a long history of working in wine country. There are also many different individual clubs to try out. Their Premier Series Wine Club, for example, features a different winery each month and sends you 2 bottles of award-winning wine. You also get access to a wine consultant and savings if you choose to reorder any of the wines.
Other clubs include the Signature Series Wine Club, International Series Wine Club, Aged Cabernet Series WineClub and Pacific Northwest Series Wine Club. Subscription prices vary dramatically depending on the types of wine that are included.
While the wines you receive aren't personalized, the different club types help ensure you get wine that is well-suited to your needs. Reviews also suggest that customer service is fantastic. This should mean that any problems are quickly resolved, allowing you to get back to enjoying your wine.
The Wine of the Month Club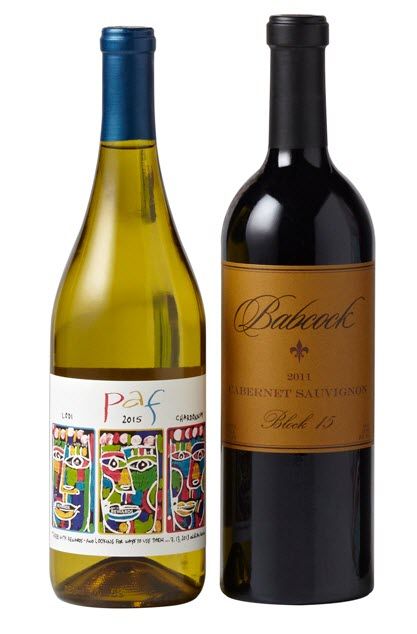 The name Wine of the Month Club doesn't sound particularly impressive, but this one is promoted as being the original club in the field. The site claims that the subscription program was developed in 1972, with the owner Paul Kalemkiarian tasting every bottle before it is included in shipments.
There isn't just a single wine club to choose from here. The site offers 8 different bottle memberships, along with a few case club memberships. The bottle-based membership range from $37 to $93 per shipment. Club types include the Pinot Noir Series Membership, Vinters Series Membership and California Series Membership.
The separate subscriptions are the main advantage of this company. The subscriptions themselves are relatively simple, offering no personalization options. Little information is provided about the way that the wines are chosen or what wineries may be represented.
Cellars Wine Club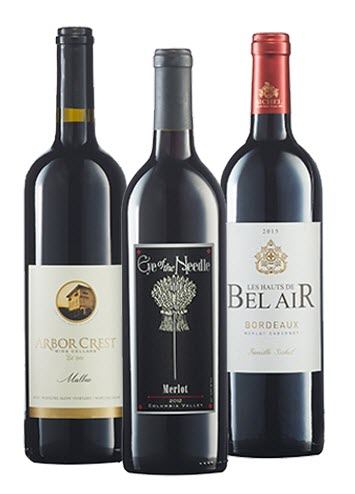 Cellars Wine Club claims to offer wine clubs for every occasion and they don't disappoint. The site has 12 different clubs to choose from, which vary in size. Among the selection is 3 clubs that provide cases of wine, a club that offers 3 bottles of red wine, a single bottle club and plenty of 2 bottle clubs. Regardless of your preference,you're certain to find a club that you like.
The ordering style is also interesting. You're able to choose how many shipments you receive, the frequency, the start month and your wine preferences. You can even change the wine before it ships if you need to.
The single bottle club is particularly unusual. People that don't drink wine often may find that they don't want 2 bottles. Besides, if you're trying a wine club for the first time, starting small makes sense.
Gold Medal Wine Club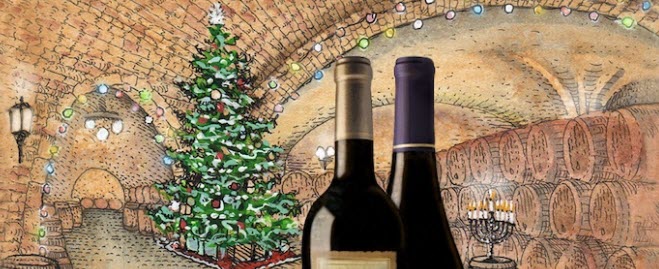 The Gold Medal Wine Club is perfect if you want to be certain your wine is top quality. All of the wines that they offer are from family-owned wineries where production sizes are typically small. There are 6 individual clubs to choose from, each with their own features.
The prices range from $39 to $179 per shipment, with the cost strongly linked to the quality of wine. The clubs use different criteria to choose wines, including medals or ratings of 90+. The most expensive club only offers wines with a rating of 93 or above.
Pages for individual clubs provide details about previous bottles of wine, to give you a sense of what to expect. There's even an International Wine Club that you can add food to. Whichever club you choose, you can be certain that the wine will be exceptional.
Wine Of The Month (from Great Clubs)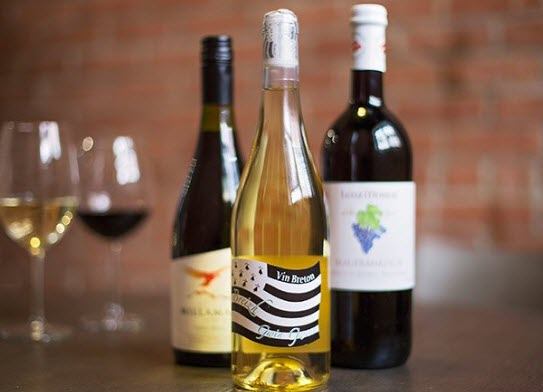 Great Clubs is often popular for simple clubs. Their Wine of the Month Club is no exception. Membership costs $44.95 per month and provides you with 3 bottles of wine. You can receive bottles of red wine, white wine or a mixed selection.
You're not just getting wine either. The club comes with a Wine Expeditions Newsletter. The newsletter provides details about the wine that you receive, along with other interesting facts and titbits. Great Clubs focuses on finding rare small-batch wine, often from award-winning wineries. This ensures that you're getting amazing wine that you couldn't find locally.
You can choose how long you stay a member, your payment cycle, how often you receive the wine and even the month that your membership begins. The only area that you cannot control is the wine itself. There are no personalization options, so you receive whatever the company selects for you.
GaryVee's Monthly Wine Club

With GaryVee's Monthly Wine Club you're paying $55 per month for 1, 2, 3 or 4 bottles of wine. Unlike most clubs, those bottle numbers aren't options that you can choose between. Instead, the number of bottles varies based on the month. There are no details on the site about how many you get for each month, which is slightly odd.
The man behind the club (Gary) also produces a wine tasting video each month for the wines that are shipped out. This is an unusual idea that seems to work well. It's particularly relevant if you don't have much experience with wine tasting.
Unfortunately, that's all the details the club's website provides. There are no specifics about how the wines are selected or what has been shipped out previously. I didn't even see an option for stating whether you prefer red or white wine.
Uncorked Ventures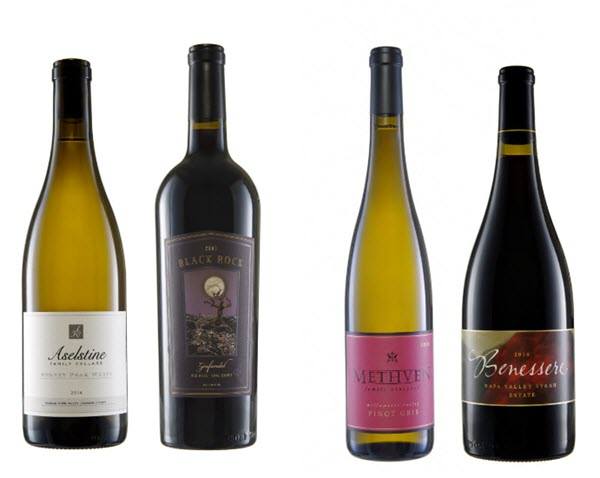 While there are many wine clubs out there, Uncorked Ventures claims to be different than all the rest. This includes offering members a comprehensive newsletter that contains details about the wine, winemakers and wine country. There are even videos that introduce you to various winemakers in the selected regions.
All of the chosen wines come from California, Oregon and Washington. The wines are all sourced in person. The style should mean rarer wines, including very limited production runs.
There are 3 versions of the club to choose from. Exploration costs $55 per month and contains a bottle of red wine and a bottle of white wine. Special costs $115 per month and offers 2-3 red wines. Finally, Reserve contains 3-4 high-quality red wines for $223 per month.
Ninety Plus Cellars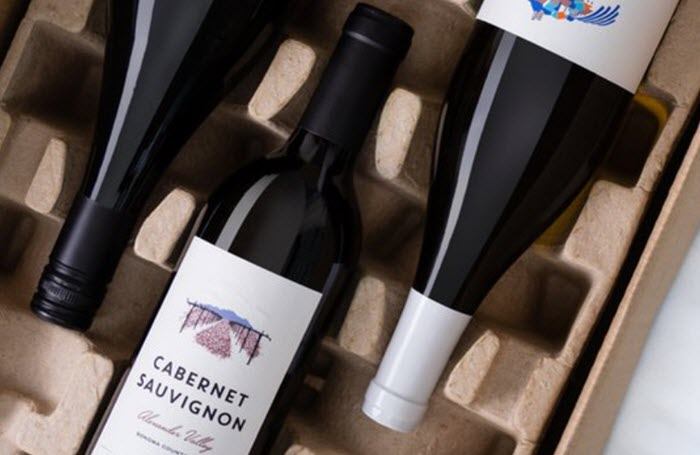 With a name like Ninety Plus Cellars, you can be confident that you're getting fantastic wine every time. You also get to choose whether you receive 3, 6 or 12 wines in every shipment. Unusually, the shipments are every 3 months, rather than monthly.
The 3-bottle option costs $50 per shipment and contains red and white wine. The 6-bottle version is $95 per shipment. You can choose all red wines or a mixed selection. Finally, the 12-bottle option is $180 per shipment. Once again, you can choose all red wines or a collection of 12 mixed wines.
Vinley Market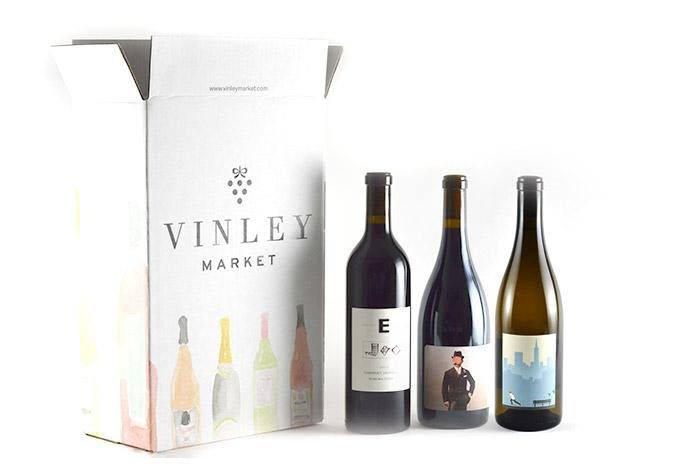 Like many companies, Vinely Market focuses on small batch and boutique bottles of wine, ones that you couldn't easily find yourself. Your subscription also comes with details about the wines themselves and the people who made them.
The subscription provides you with 2 or 3 bottles that the selectors are excited about. You can choose between the Bubbles and Rosé Wine Box and the Adventurer's Wine Box. The Adventurer's version focuses on regular wine and costs $59/month (for 2 bottles) or $79 per month (for 3 bottles). The other box offers you bubbles and rosé instead for $59 per month.
The Bubbles and Rosé Wine Box is one of the most appealing aspects of this company. Most wine clubs just focus on regular wine. While they may include a rosé from time-to-time, Vinely Market is one of the few clubs that gives you this many rosé wines.
Winestyr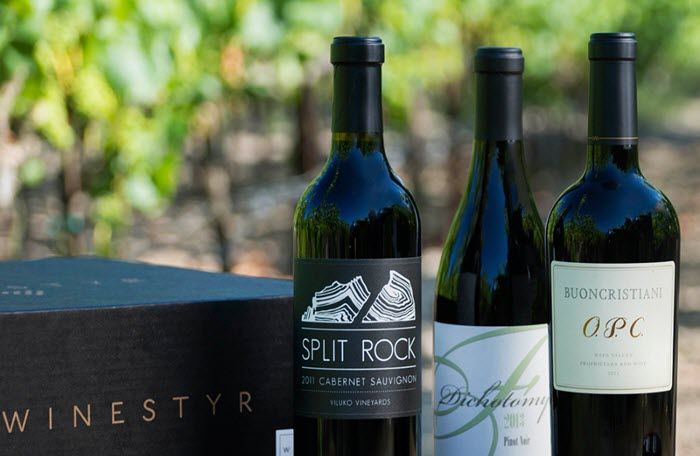 With a Winstyr membership, you're getting a curated selection of small batch wines from throughout the United States. Boxes from the company are designed to be high-end, so you feel like you're getting a special treat every time. For example, the initial box can include a tote bag, corkscrew and tasting notes from the company, along with 3 bottles of wine.
For the subscription, you can choose between 3 and 6 bottles of wine each month for $79/shipment and $139/shipment, respectively. You can also select the frequency of shipment. These options are perfect if you have specialized needs for the wine you receive.
Unfortunately, there is no further ability to customize. You're not able to influence the individual wines that you receive.
Martha Stewart Wine Club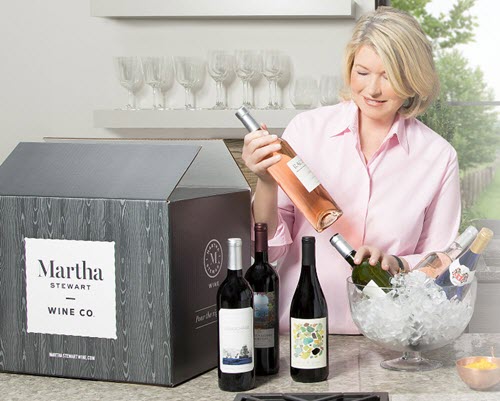 The Martha Stewart Wine Club provides you with a selection of 6 or 12 bottles of wine. You can receive them every 6 or every 8 weeks. There's also the typical option of red, white or mixed bottles of wine.
With the 6-bottle version, you're paying roughly $8.33 per bottle, while the 12-bottle version calculates out to around $7.49 per bottle. This is less expensive than most other wine clubs, which is a key advantage. However, there isn't a focus on small batch or unusual wines, so you may end up with some bottles you could buy locally.
The most unusual feature is that Martha Stewart is selecting the individual wines. There are also specialized notes included for each wine, including details about entertaining, pairing and serving.
Wine Awesomeness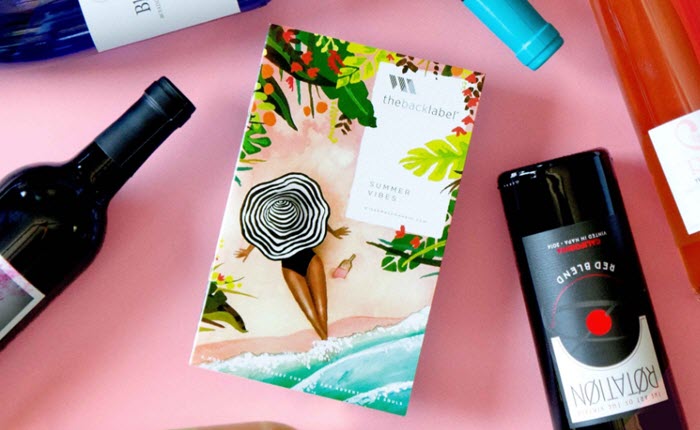 Wine Awesomeness doesn't just focus on the wine itself. Instead, the club aims to tell the stories behind the wine. To do this, they look for unique wines across the world, ones that stand out from the crowd. Along with stories, you're provided with the typical information, like tasting notes for each wine.
There are 2 versions of the membership. The first offers 3 bottles a shipment, for $49. The other provides 6 bottles, for $79 a shipment. You also receive the first shipment at a discount, giving you the chance to try out the club with little risk. The wines are chosen so that they not only taste amazing,but that they're less expensive than what you could purchase yourself.
90+ Wine Club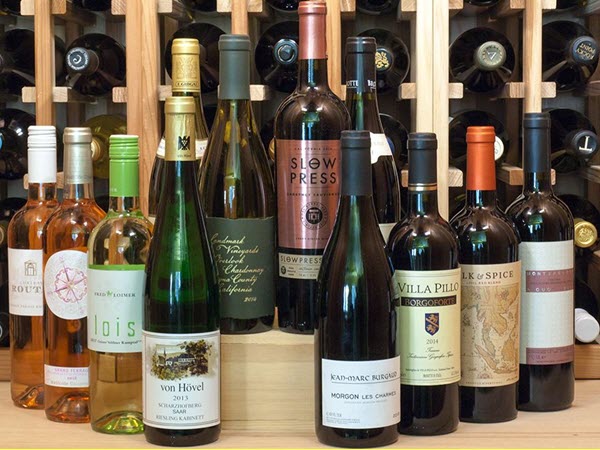 As the name suggests, all of the wines from the 90+ Wine Club have been scored at least 90 from wine critics. Each shipment of wine contains 12 different bottles and they are sent out seasonally. Regardless of when you signup, the shipments always come in the first week of March, June, September and December.
There are 3 versions of the club to choose from: Red, White (which includes rosé and sparkling wine) and Mixed. They all cost $169.97 per quarter. This works out to a little over $14 per bottle of wine.
Personalized Wine Clubs
He Wines, She Dines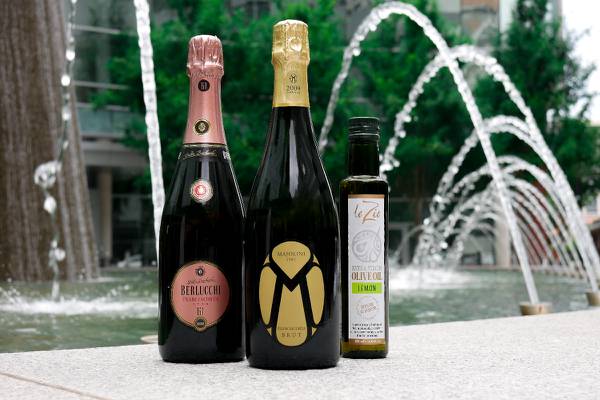 It's great getting wine delivered straight to your door, but it's also great to be getting specially curated boxes such as this offering from He Wines, She Dines – it's like having a personal somallier and it will broaden your wine tasting horizons!
The team at He Wines, She Dines scour the globe for the best wines to send to their customers, and those drinking it will be thankful that they did. The bottles you receive are hand-selected based on the preferences that you choose, so you're sure to get something that's in your ballpark.
In addition to that, there's also a special item included each month that pairs well with your chosen bottle. No box is the same, it's tailored to your palate.
There is a tonne of options available for you to pick from. There's the standard box, which is bi-monthly, and costs $49.00 – it includes 3 bottles of wine and 1 hand-picked gift. There's also a monthly option of this box available for the same price.
Then there are 2 more $99.00 options – the Club Jeroboam, which includes three bottles of premium wine matched to your flavor preferences and procured from a global wine partner, meaning it could come from the furthest stretches of the earth.
The final option is the Club Cuvee option, which includes two bottles of premium sparkling wine procured from Champagne, France and Northern Spain. Both of these options are available in monthly and bi-monthly options.
Unfortunately for those based outside of the United States, He Wines, She Dines only ships within the US, with personalized boxes shipping on the 9th of each month.
Bright Cellars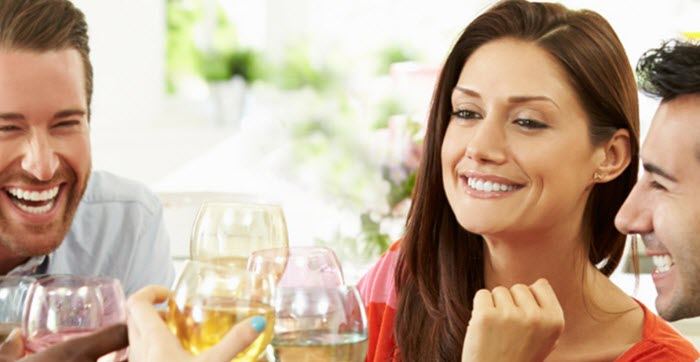 Wine clubs can feel like a little bit of a risk some days. After all, there are so many different wines out there. Even when you get some choice about what you receive, there's a good chance that you'll get wine that you don't like. Bright Cellars attempts to get around that issue. It uses a fun quiz to create a taste profile for you. This profile is used to match you with 4 bottles of wine each month.
The system is no joking matter. It was developed by 2 MIT graduates and uses an algorithm to determine the best wine for you. There is even a Delight Guarantee, where Bright Cellars says that you will get a free replacement bottle next month if you get a bottle of wine that you don't enjoy. This wine matching approach may even be more accurate than your own attempts to find wine that you like.
The subscription itself provides you with 4 bottles of wine each month (for $80), based on the algorithm. The wines are sourced from around the world, with an emphasis on small vineyards. All wines are tasted first and Bright Cellars only includes the very best in their monthly boxes.
Glassful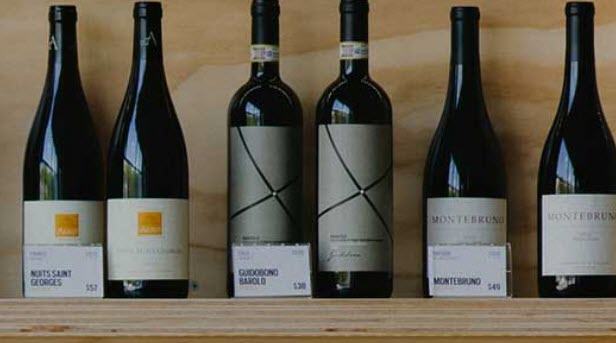 Glassful is another company that quizzes you about your flavor preferences. Annoyingly, you need to sign up before it will let you see the wines it recommends based on your quiz outcomes. Once you go through the quiz, you're given 2 recommended bottles of wine, which will be in your first box.
After that, you receive 3 bottles of wine each month for $54. The wines will always be tailored around your personal preferences. Glassful also focuses on organic and sustainable companies, so you can be certain that your wines are high-quality and good for the environment.
The pricing is appealing too. Paying $54 for 3 bottles of wine means that you're normally getting them at much less than retail price.
Firstleaf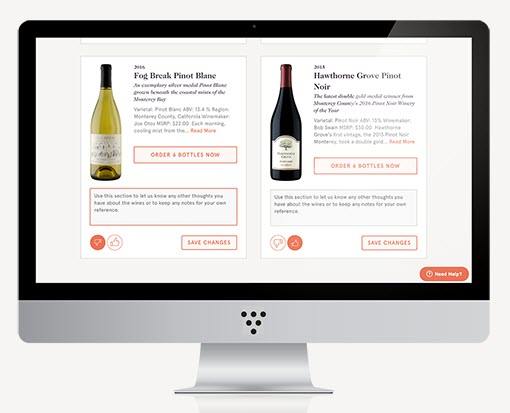 Firstleaf is another good company if you want the ability to customize. They provide 3 bottles of wine per month from the winemakers and wineries that they partner with. 92% of the wines have won at least one award, so you're getting the best of the best.
You're not just getting good wine either, the prices are very reasonable. Firstleafpartners with wine companies directly, meaning that there are fewer middlemen and a lower cost for you. The wines end up costing around $13 per month. That's impressive for award-winning wines.
Firstleafcosts $15 (plus tax and shipping) for your initial order, then $53.90 per month after that. Your initial wine selection is based on the types of wine you prefer. You can change preferences in the settings for the company if there are any areas that you're dissatisfied with. You're even able to rate the wines that you receive. This helps to refine your profile further and ensures that future boxes meet your preferences.
Winc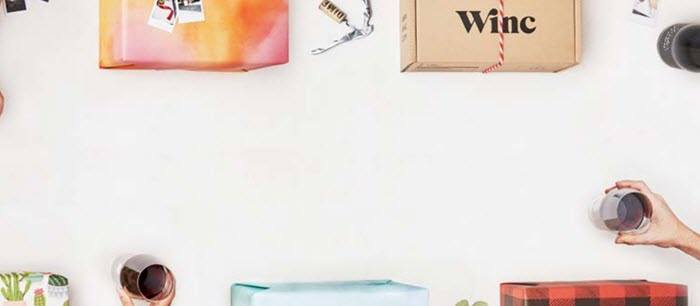 Winc is an especially good first wine subscription club. The company uses 6 questions to build a Palate Profile, which is then used to influence the wines that you receive. This style should mean that you get more wines that you truly enjoy and fewer ones that aren't appealing.
The subscription always comes with 4 full-sized bottles of wine each month. The wines start at $13 each. You can choose whether you want red wine, white wine or a mix of both.
Winc is unusual in that the company tells you precisely which wines you'll get before you submit your order. You're also paying for the wines individually. This means that the price won't always be the same.
Another interesting aspect is that you can edit the wines. If you don't like a wine that they selected, you can just choose to replace it with another. The site even shows ratings for the different wines, giving you a sense of the ones that you're likely to enjoy.
WSJ Wine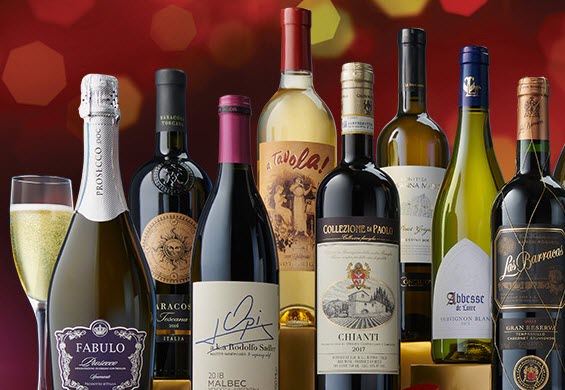 You mightn't normally associate the Wall Street Journal with wine, but they do have an entire WSJ Wine site, along with a subscription program. Their subscription provides you with a case of 12 wines, plus 2 extra bottles for free, tasting notes and 2 stemless glasses. You're able to choose between red wine, white wine and a mixed crate.
Many of the included wines have received awards, making them extremely appealing options. You can even see the wines in the initial case listed on the site. The subscription provides you with 12 wines every 3 months. You're able to tell WSJ Wine the types of wine that you enjoy and get selections that are tailored to your palate.
At present, the club costs $69.99 to join. That's a low price for the amount of wine. Just be aware that this price only applies for the initial case of wine. After that, you're paying$159.99 (plus shipping) for your wine. Make sure you check all of the requirements before signing up, as it's far too easy to be caught out.
Tasting Room


When wine clubs personalize, they tend to ask you details about the flavors that you like. The style has its merits, but it assumes you have a good understanding of your own taste preferences.
The Tasting Room takes a different approach, providing you with a tasting kit instead. Their kit contains 6 mini wine bottles. Your responses to these provide the company with your wine profile. You're also able to rate all of the wines that you are sent. This helps to further refine the selection that you receive over time.
A frustrating aspect is the lack of transparency. Your initial tasting kit costs $9.95. After that, you are sent 12 bottles of wine (regular size). You get a new case of 12 every 2 months. The Tasting Room states that you're paying 'as little as $13 per bottle', but there are no details about how much you pay per shipment
Hazelton's Wine Of The Month Clubs



Hazleton's is always amazing for gifts and their Wine of the Month Clubs are powerful as well. There are 12 different subscriptions to consider, with prices ranging from $69.99 to $149.99 per month. Many of the clubs are based on styles of wine, like New World Vintage Red Wine and Old World White Wine.
All of the subscriptions provide 2 bottles of wine per shipment by default. You also get information cards about each of the wines. The wines themselves tend to be unusual in some way and are often part of difficult-to-find batches.
While you don't have control over the wine, you are able to change the number of bottles that you receive. You can also add on extra items if you want to.
Laithwaite's Wine Clubs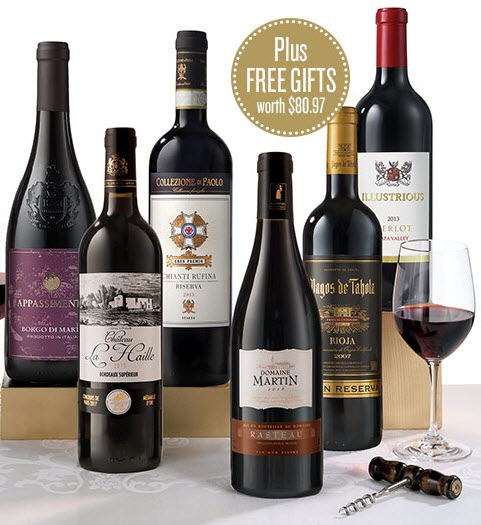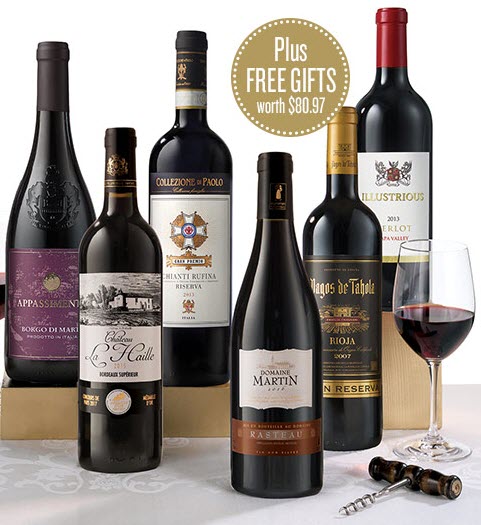 The subscriptions from Laithwaite's Wine are different than most other clubs. The first of these is The 4 Seasons Wine Clubs. Your initial order costs $69.99 and provides you with a 15-bottle wine showcase (there are 3 different showcases to choose from). Every 3 months after this, Laithwaite's Wine reserves a 12-bottle collection for you. That selection costs $149.99.
The other option is Laithwaite's Reserve Club. It follows a similar style as the first club, except that the wine is higher quality and the club costs more. You also get a 6-bottle case initially, along with a gift of 2 bottles of California Cabernet and 2 glasses.
While the style is unusual, you might enjoy getting more wine at a time. The clubs do work out to be a similar price to other wine subscription clubs. You can also provide feedback about the wines that you want and choose whether or not to accept the cases each time.
Blue Apron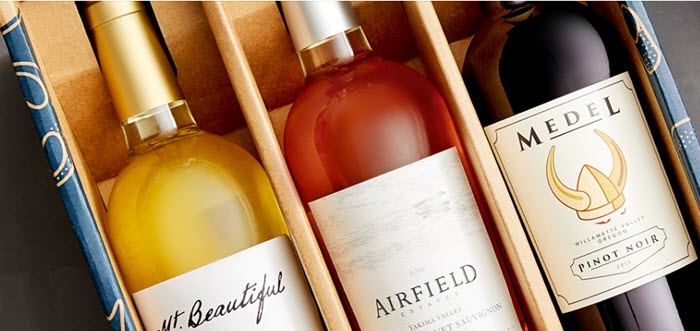 Wine pairs well with food, so it's not surprising that companies like Blue Apron have started to get involved in wine subscription programs. I've tried BlueApron myself a few times and they are reliable, which is always good.
The wine club is inexpensive, charging you just $10 per bottle of wine. These are 500 ml each, which is smaller than the standard size of 750 ml. You receive 6 wines per month, coming to $65.99 per month. Tasting notes are included too, along with tips about the best food to pair the wine with.
Blue Apron doesn't take the typical approach to personalize your wines. Instead, the wines are chosen based on your meals from Blue Apron. This makes the wine club particularly good if you're already ordering food from Blue Apron. If you're not, the selections won't be as customized.
Hello Fresh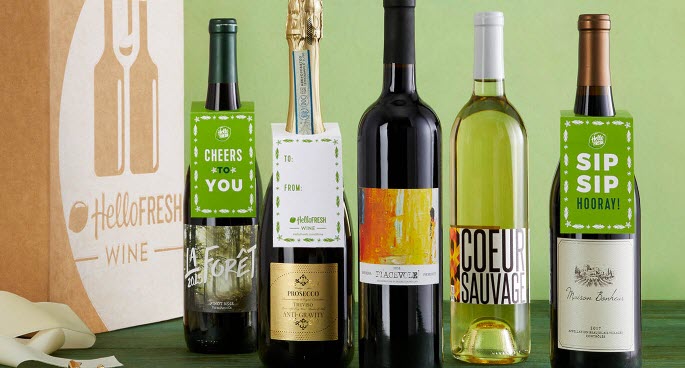 Hello Fresh is a very popular meal kit choice and one of the companies that I particularly enjoy. They also have a decent wine club that is worth checking out. The club provides 6 bottles of wine each month. They're chosen by the club's sommelier. You're able to specify whether you want all red wines, all white wines or a mixture of the types.
Unusually, the site for Hello Fresh provides information about which 6 wines are chosen each month for the plans. This means that you know precisely what you will get before you sign up. The idea is nice, but it means that all members get the same wine. There are no personalization options.
One advantage is that the wines are related to the Hello Fresh meals. This makes it easy to pair the wine and the meals if you're receiving meal kits too. If you're interested in signing up, the subscription plan costs $89 per month and comes with free shipping.
Unusual Wine Clubs
WINEDOG

This is a really fun box and it does a great job of encapsulating what a subscription box can be all about. WINEDOG caters for you, and your dog – the seasonally themed box is filled to the brim with goodies for both you and your canine friend.
Each box contains a delicious drinkable treat for your dog, while you enjoy between 4-6 eclectic treats of your own. There's also hor 'doeuvres and a toy for your dog in the box, so there really is a lot for the both of you.
This box, made especially for wine and dog lovers, costs $35.00 per month. It ships worldwide from the United States, and generally ships on the 4th of every month, so if you're interested in getting your first WINEBOX as soon as possible, get your orders in before then!
The box also, of course, makes for a great and thoughtful gift. Subscriptions automatically renew, but if you no longer want to receive a box, you can cancel anytime.
Uncorked Box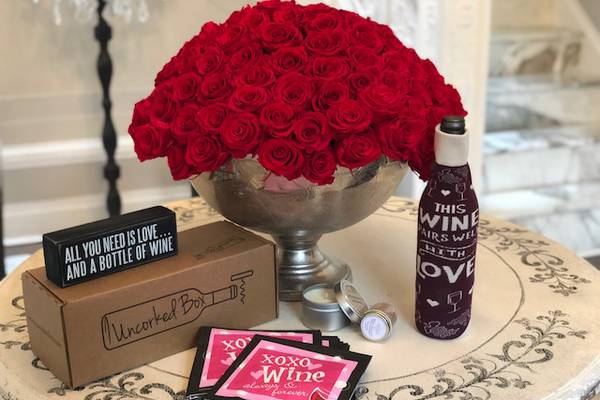 A great thing with some subscription boxes is that they don't just come in one set way of distribution. Take the excellent Uncorked Box, for example – it is a seasonal box that has lots that will appeal to you or a wine-lover in your life!
The Uncorked Box differs from a lot of the other options on this list in that it's not necessarily about the wine itself, but the experience that comes with the drinking. The box comes with 7-10 wine related items – corkscrews, pairing notes, glasses, fun things – so that your wine experience will be enhanced.
While there are specialty boxes available with specific options on their site, you can receive the subscription box once every 3 months for $50.00 – the wait between boxes usually means it will arrive as a pleasant surprise (and a perfectly good reason to drink some wine).
They also have offers running all the time – at the time of writing, for example, those who order before December 31 will get the Winter Box and a free mini Uncorked Box – so be sure to check before ordering, cause there may be an additional treat in store!
Vinebox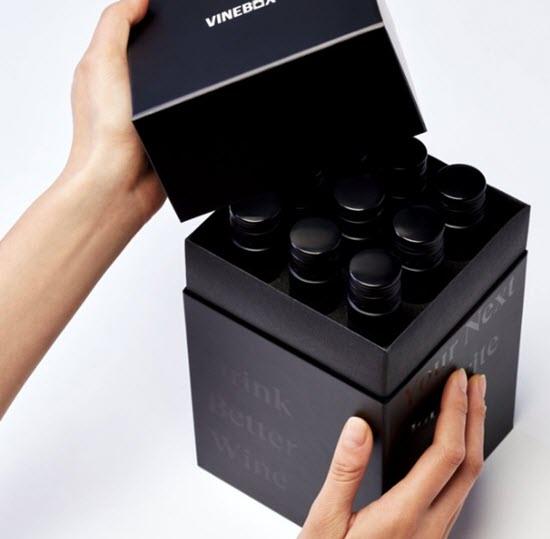 Wine clubs normally follow the same pattern, delivering you full-sized bottles of wine every month or perhaps every quarter. While the idea is appealing, it can leave you with full-sized bottles of wine that you don't particularly like.
Vinebox does something different. Your subscription gives you 9 different wines to try out, for $79 per box. This is possible because you're not getting full bottles of wine. Instead, you receive 9 glass tubes that contain a glass of wine each. This gives you the ability to try many more wines than you could otherwise.
The subscription itself is quarterly. You also get credit that can go towards buying full-sized bottles from the company. In short, Vinebox gives you a much greater chance to learn your own wine preferences – while having some fun along the way.
VINOVORE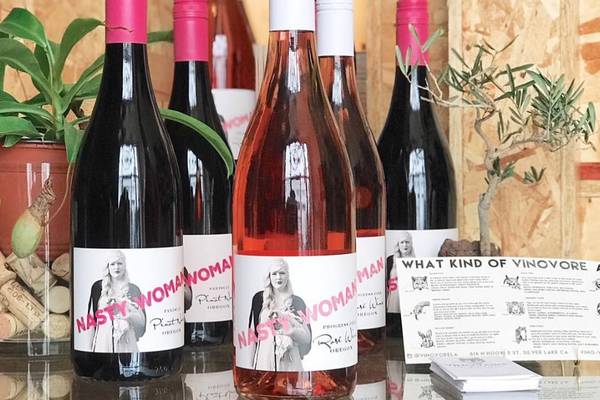 Like knowing who made your wine? VINOVORE is a wine subscription box comprised of contents made exclusively by female winemakers! The box could contain a bottle from hundreds of unique and curated bottles from across the globe, so you can be sure that there's something that will catch your fancy among its massive selection.
When it comes to what is in the box, there's lots to choose from. There are several unique pack options – you can choose from reds, whites, roses or, if you're particualry easy-going, a selection of all 3.
Whatever option you go for, the box costs $45.00 a month and ships worldwide from the UnitedStates. The box generally makes its way out on the 10th of any given month, so get your orders in before that time if you're interested in some VINOVORE boxes.
In addition to the included wine, there are also some very helpful pairing notes which mean you can get the most out of your wine-drinking experience!
Fat Cork

If you're a champagne lover, Fat Cork is the company for you. The club has a key emphasis on expanding your palate. This includes providing you with flavor variations each month. Individual shipments are even tailored around specific taste themes. Details are also included about the history of each bottle.
You can choose between 2, 3 or 6 bottles of champagne each month, costing $119, $169 and $319, respectively. The 2-bottle plan charges you $9.95 for shipping, while shipping is free for the other 2 plans.
Wine Down Box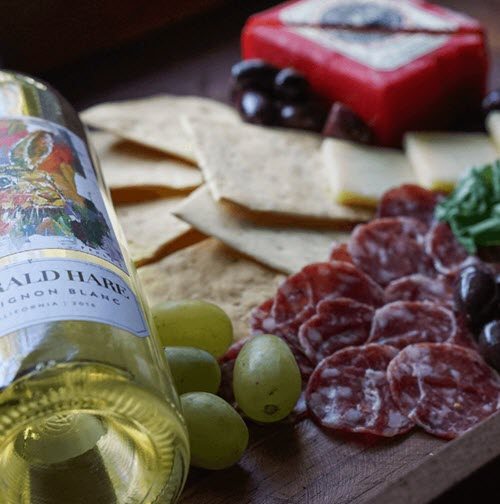 Wine clubs don't need to exclusively focus on wine. While they're rare, some of the best clubs are those that branch out. The Wine Down Box is one example. Your monthly box comes with a single bottle of Californian wine (limited production), along with cheese, charcuterie and crackers.
The combination of items is completely perfect. The box even comes with a sheet that offers details about cheese and wine pairing. I can't think of a better way to learn more about wine andcheese.
Subscription costs $70 per month if you just order for a single month. The cost can get down to $63 per month when you're ordering for a longer duration.
There you have it – the best wine subscription boxes on the market! Whether you're looking to expand your palette, enjoy a wine-related surprise or just want to enjoy the convenience of wine straight to your door, you're in luck with these options.
If there's one that appeals to you, why not give it a try and have a fun night-in!
Cheers!