The paleo diet aims to follow the food choices of our ancestors, focusing on ingredients that they relied on, rather than more modern options like sugar and processed foods. Many people are passionate about the diet, which isn't surprising, so of course there are plenty of Paleo snack subscription boxes you can subscribe to, to keep you satiated throughout the day without breaking your diet.
Paleo eating is a powerful way to healthier. Even if you're not certain about all of the claims, it's clear that a paleo diet has many advantages over the modern American diet.
Of course, the challenge is staying on track. Following paleo involves avoiding many common ingredients. This often means you need to make your own meals and snacks from scratch, after planning and shopping for the ingredients. The end result is healthy, but time-consuming.
If you want an easier solution, paleo snack boxes are a fun approach. These contain a selection of paleo snacks that you can have whenever you like. The boxes are a great way to stick to your diet, especially while you are out and about. Check out this list to see the current boxes that are available and what you can expect from them.
Plus, if you like the idea of automated eating, check out our paleo meal kit list, and paleo meal delivery.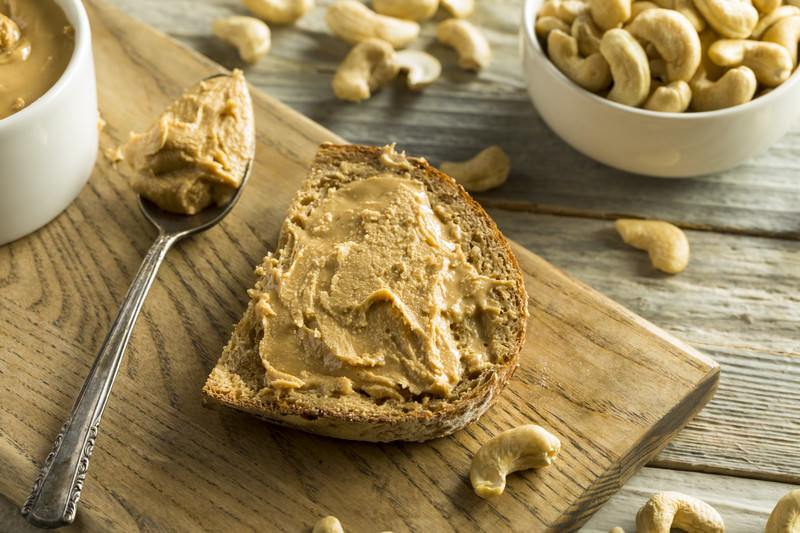 Paleo Snack Subscription Boxes
Paleo Pax
Healthy Surprise Paleo Box
Paleo Family Snack Box
Paleo By Maileo
Paleo Bakehouse
SnackNation Paleo-Inspired Box
Primal Snack Box
Paleo Pax

Paleo Pax is probably the most well-known paleo subscription box and it's very popular as well. The emphasis isn't just on providing snacks but also on ensuring that you get a decent amount for the price that you pay. Paleo Pax does this by purchasing in bulk. The end result is that you pay less for snacks and get a wide selection.
The monthly box provides you 8 to 10 snacks each month. There is typically a combination of new snacks and familiar favorites. Interestingly, the box has recently been doubled in size and offers around 18 snacks. You often receive 2 versions of each snack, in different flavors.
The subscription costs $49 per month currently, although the regular price is $60 per month.
Healthy Surprise Paleo Box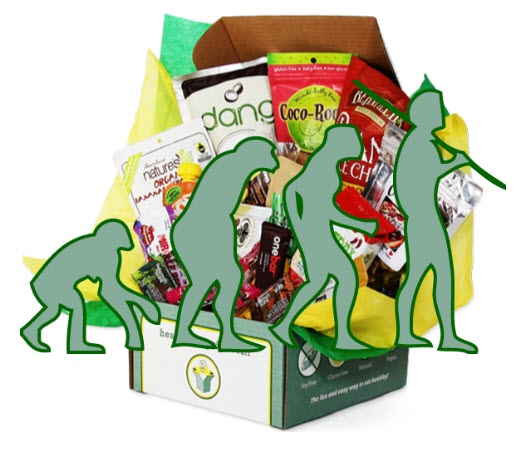 The Healthy Surprise Paleo Box isn't just about paleo food. All of the included items healthy and any protein is sustainably obtained. Many different snack types can be present in the box, including drinks, chips, nuts, sweets and bars.
Each box contains 17 different snacks, making this a very comprehensive subscription. It is also more expensive than other boxes, costing $63.74 per month, if you are paying month-to-month. Still, the price is worth it for the variety of snacks that you receive.
Paleo Family Snack Box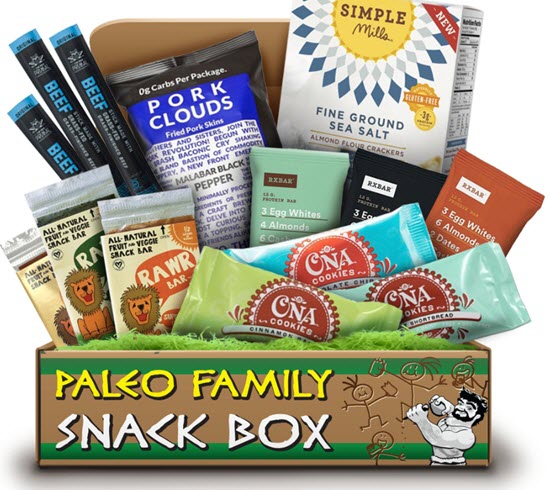 The Paleo Family Snack Box from One Stop Paleo Shop isn't as comprehensive as some of the other boxes, but this isn't a bad thing. Thesmaller size means that the price is lower. The number of snacks could also beperfect for some families. After all, some people eat fewer snacks than others.
Another thing to mention is the variety. As you might notice from the image, the box doesn't contain a large number of different snacks. Instead, there are often 3 items of the same type, which just vary in their flavor. This could be good or bad, depending on your preferences.
As for price, the box costs $38 per month if you are buying just a single box. You save 5% if you sign up to a subscription, which brings the price to a little over $36 per month.
Paleo By Maileo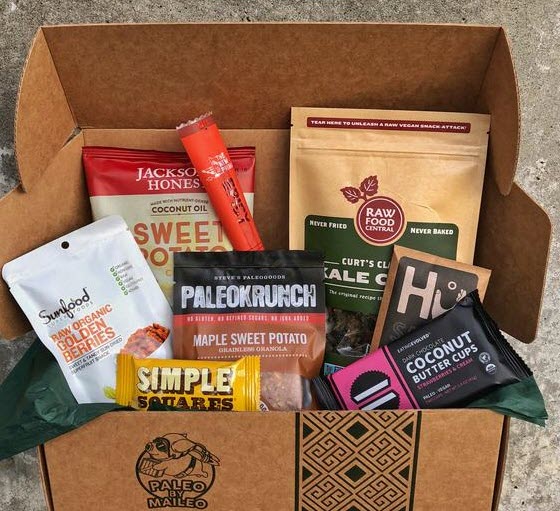 The subscription box from Paleo by Maileo contains 5 to 8 different paleo snacks. There are many different types of snacks that you might find, including sweets, savory items and ingredients. Some boxes could even contain a personal care product, just tomake things interesting.
The boxes cost $39 for a month. The per box price decreases slightly if you order for 3 months of 6 months at a time. Receiving 5 to 8 snacks may not seem like much but many of these are full-sized products. Positive reviews show just how appealing the boxes can be.
Paleo Bakehouse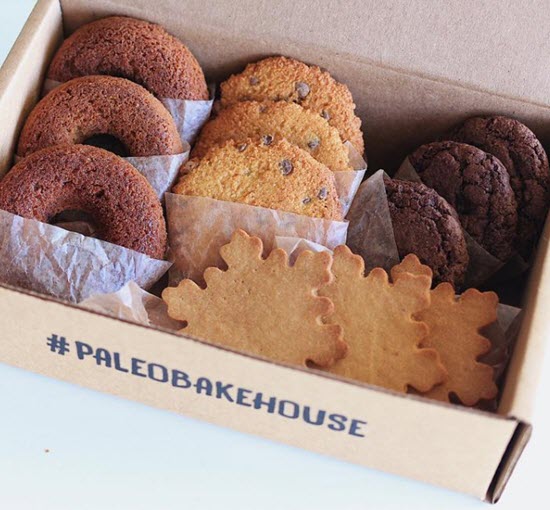 Paleo Bakehouse offers its own subscription box style. This time, you're receiving homemade baked goods that are completely paleo compliant. It's a fantastic idea, as many people struggle to make tasty paleo baking. Even if you're good at making paleo treats, it's always nice to have someone do it for you.
The subscription box costs $24.99 each month. It always contains 12 items, with 3 of each flavor. For example, the December box had 3 chocolate chip cookies, 3 peppermint fudge cookies, 3 snowflake cookies and 3 ginger spice donuts. Doesn't that just sound amazing?
SnackNation Paleo-Inspired Box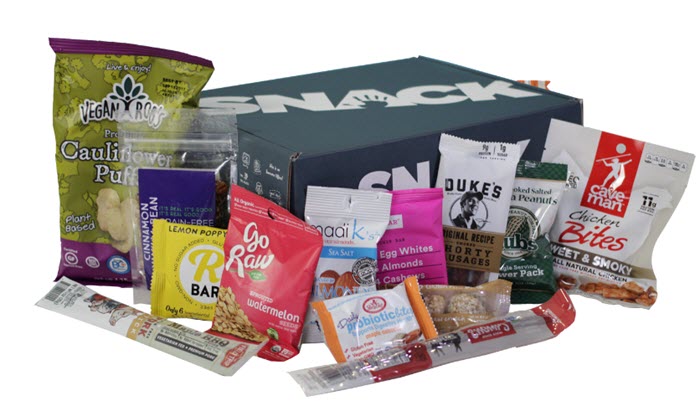 The first thing to mention about this SnackNation Paleo-Inspired Box is the name. Paleo-inspired suggests that the included foods follow many of the themes of the paleo diet, which includes being high in protein and low in sugar.
Unfortunately, SnackNation never states how closely the boxes follow the paleo diet. This makes the subscription best for people interested in health, rather than those who strictly follow the paleo diet.
Each month's box contains 15 individual snacks. These are mostly savory, although a paleo sweet is normally included each month too. At least 50% of the items are changed from one month to the next. As such, you may find some favorites repeating regularly, while there are also new items to try.
The box costs $29.99 if you're planning to subscribe month-to-month. Longer-term subscriptions can save you up to 15%.
Primal Snack Box


The Primal Snack Box is promoted as the UK's first paleo snack subscription box. All of the included items follow the paleo diet, which includes being free from gluten, refined sugar, grains and dairy. The snacks are also carefully selected to ensure that they're well balanced and that there is a good combination of items.
There are 3 different types of boxes to choose from: The Savannah (£19.99/month on subscription), The Forrest (£17.99/month on subscription) and the Barrecore Box (£19.99/month on subscription). The boxes are fairly similar, although The Savannah is the only version containing dried meat snacks.
There are also 2 smaller boxes: The Savannah Explorer and The Forest Explorer. Both of these cost £9.99 and can be ordered by subscription or as a single box. A particularly cool feature of the boxes is that they are small enough to fit through a letterbox. The boxes are also a good way to get a sense of what Primal Snack Box has to offer.