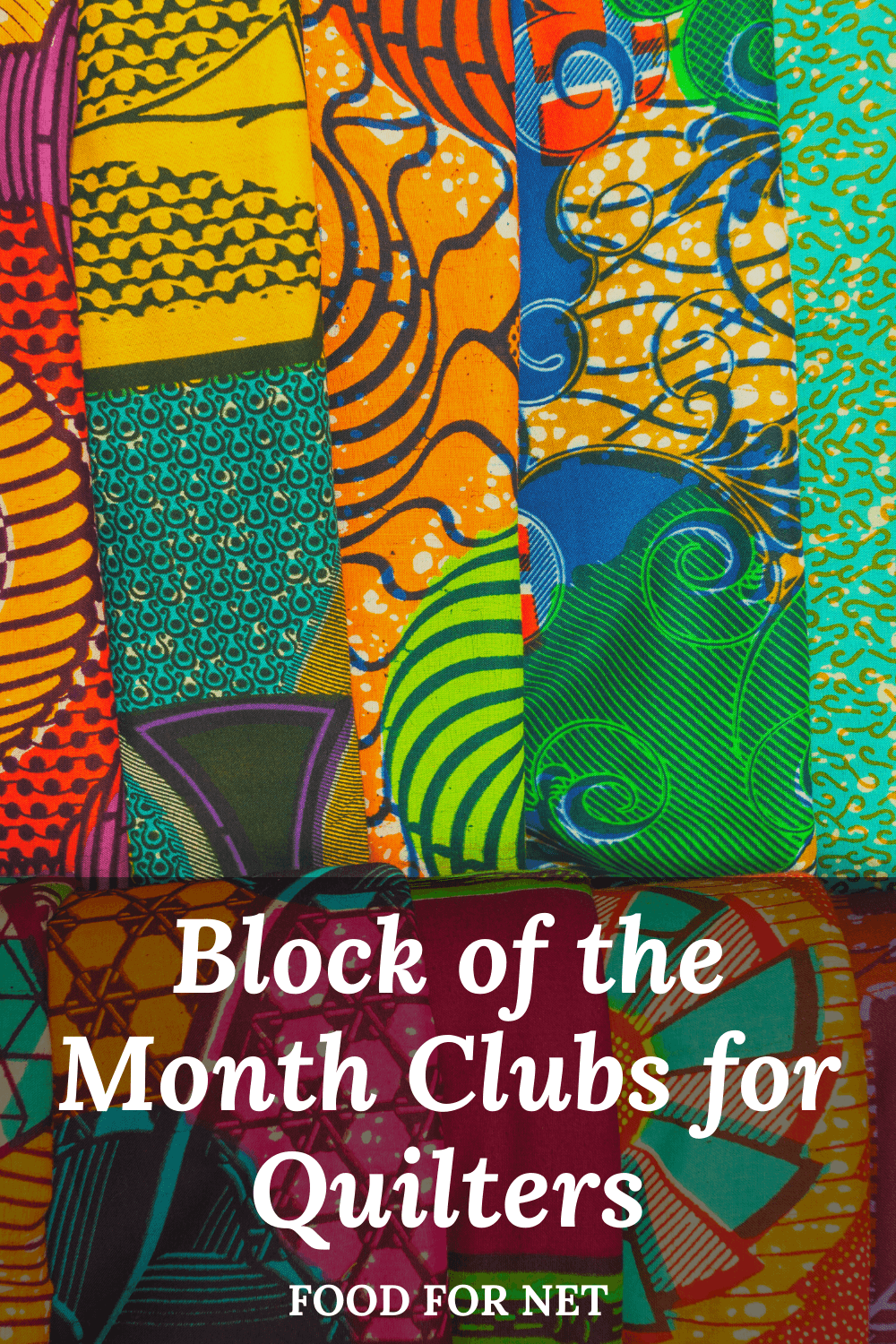 Quilting is defined as sewing two layers of fabric with insulation sandwiched between. Quilting has been around for centuries and has been seen used for various purposes all over the world. The block of the month clubs featured in this post are all ideal choices for quilters.
History reflects that quilting was used in China, North Africa, Europe, and the Middle East, often for clothing. Though it was used centuries ago for bedding, few could afford the luxury of quilted bedding. Today quilts are still used for clothing and accessories such as bags; they are more often seen used for bedding and wall hangings.
Quilting blocks are a standard method used when creating a quilt. They are easy to manage and can be conveniently set aside for later. Once enough blocks have been sewn together, they are assembled into a larger quilt. Finally, a border is sewn on to add a finished edge and help better secure the blocks in place.
Quilting is still a common hobby seen all over the world. Because using blocks makes quilting a more manageable and less daunting craft, many quilt supply businesses have started selling block of the month clubs.
Block of the month clubs are perfect for any level of quilter. It is a fun club, where members receive the materials needed to create blocks for a larger themed quilt. The number of months a quilt subscription lasts depends on the size of the quilt itself.
Block of the month clubs make a perfect gift for your favorite quilter or even for yourself. Most block of the month clubs are very affordable and include all of the materials needed to complete each block. However, most block of the month clubs requires you to purchase backing and batting separately.
And, if you want more variety, you could also check out craft of the month clubs.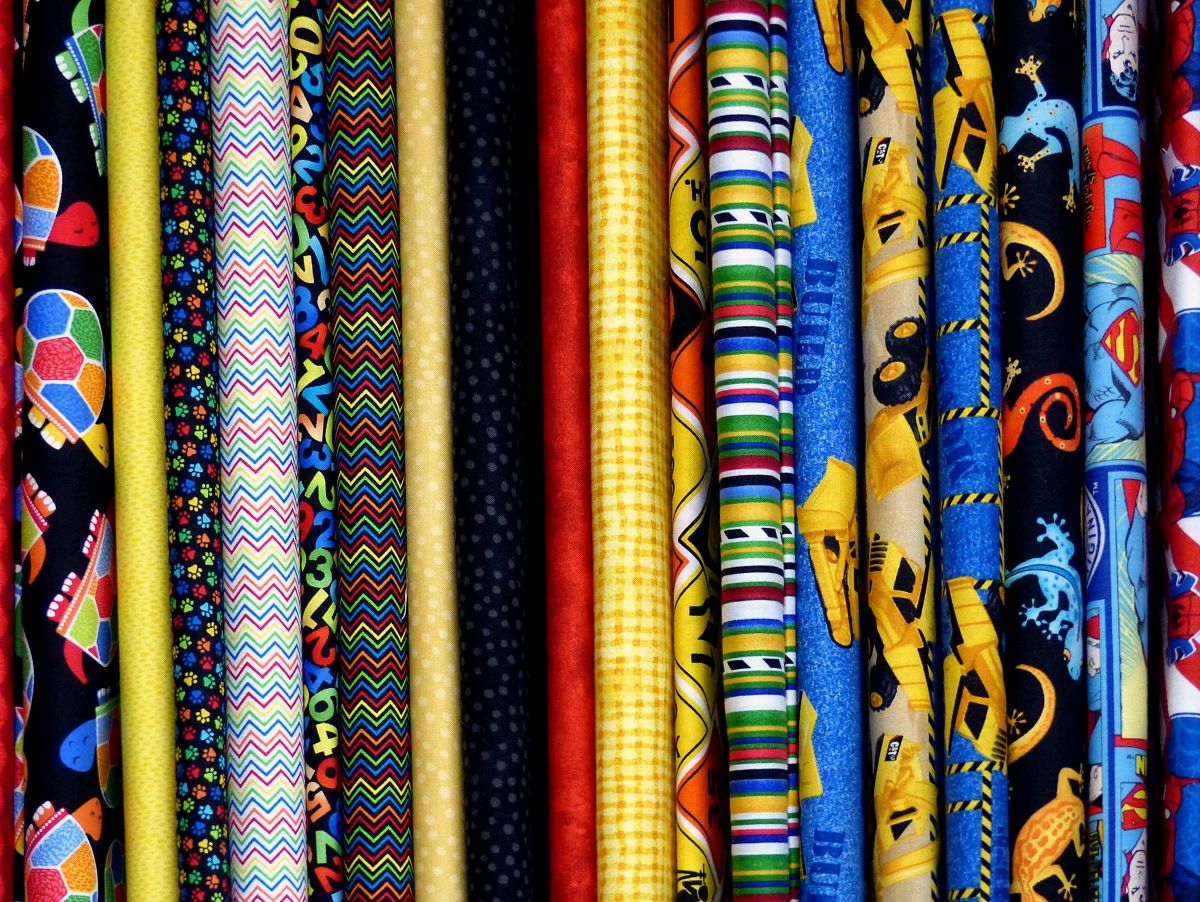 Block of the Month Clubs
Not Your Mama's Quilt Store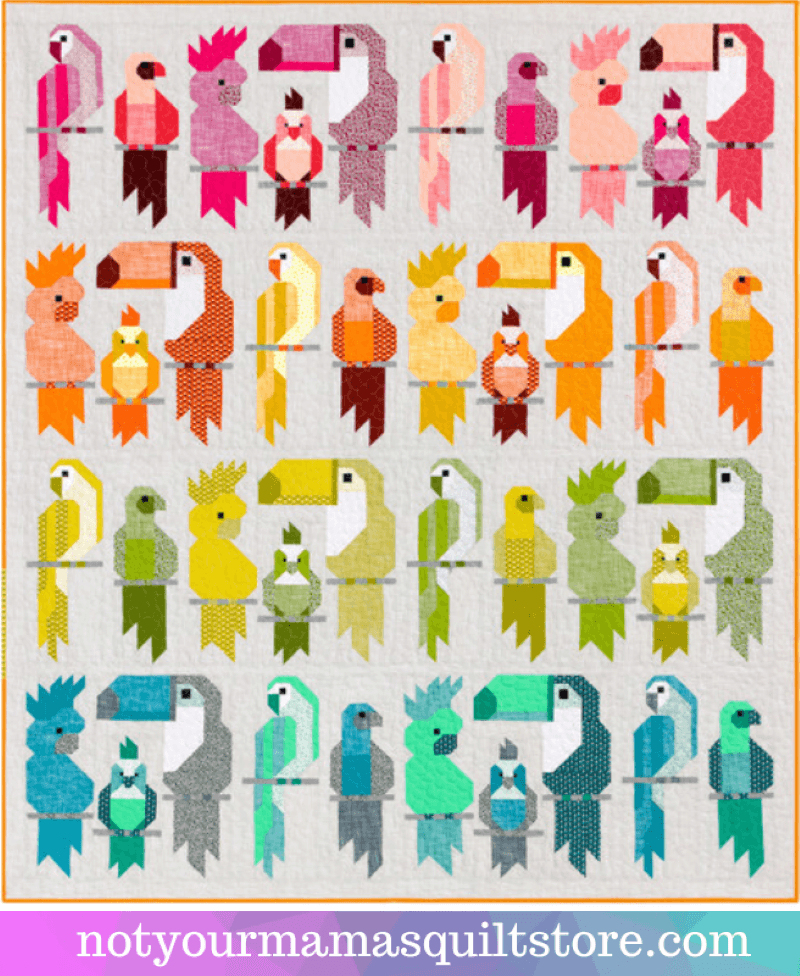 Not Your Mama's Quilt Store, founded by Tisha Copeland, has a storefront located in Plano, Texas. Tisha has been passionate about arts, crafts, and fabrics from a young age when her grandmother brought her to fabric stores.
Not Your Mama's Quilt Store prides itself on its fantastic customer service. They work hard to help customers find the materials they need for their next great project as well as "conspire to inspire" their customers. Not Your Mama's Quilt Store puts together trendsetting stylish projects for the times you need some inspiration.
In addition to selling everything you need for quilting, they also offer classes for those looking to learn to quilt and for those looking to improve their skills. However, if you are unable to go to Not Your Mama's Quilt Store, you can always shop online. They offer:
Notions
Patterns
Fabrics
Kits
Kits and Kaboodle
Plus, they have Blocks of the Month and Sampler Clubs. They currently have three creative Block of the Month Clubs:
Pretty Birds: $40 for registration and $32.99 per month for 8 Months
Woodland Wonderland: $34 for registration and $32 per month for 7 Months
Supernova: $22.99 for registration and $27.99 per month for 9 Months
Each membership includes the pattern and everything you need to complete the blocks each month. However, the backing for the quilt is sold separately. The prices above do not reflect the cost of shipping.
Fat Quarter Shop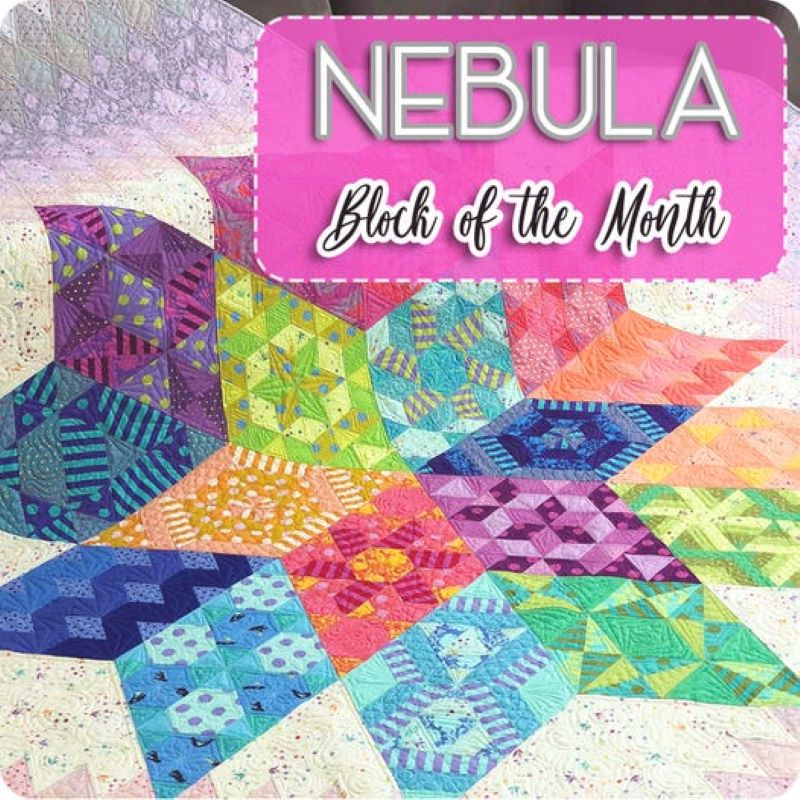 Fat Quarter Shop, founded by Kimberly Jolly in 2003, is located in Budda, Texas. Fat Quarter Shop is an online store only and does not have a retail storefront.
Kimberly began the business out of her home, working her corporate job during the day and filling orders in the evening. Because of Kimberly's dedication to superior customer service, the Fat Quarter Shop soon took off, and she was able to leave her day job and focus on her business. And it was not long after that her husband joined the company, and the two grew the business into what it is today.
Fat Quarter Shop sells patterns, quilt kits, cross stich, notions, precut fabrics, a variety of fabrics, and books.
In addition to their individual projects they also offer a few different clubs such as:
It's Sew Emma Pattern Club
Cross Stitch Club
Aurifil Thread Club
Moda Layer Cake Club
Moda Jelly Roll Club
Charm Pack Club
Fat Quarter Bundle Club
They also offer multiple Block of the Month Clubs:
Shine On Sampler: $23.98 + Shipping per month for 12 months
Forever More: $22.98 + Shipping per month for 12 months
Humble & Heartfelt Stitch-Along: $27.98 + Shipping per month for 6 months
All of the block of the month clubs have a one time $4.99 membership fee. Though the backing is not included in the clubs, there are backing kits available for purchase. Each of the kits provides everything needed to complete each block.
Each club starts on a prespecified month, so it is essential to sign up in time so you can receive the initial kit.
Missouri Star Quilt Company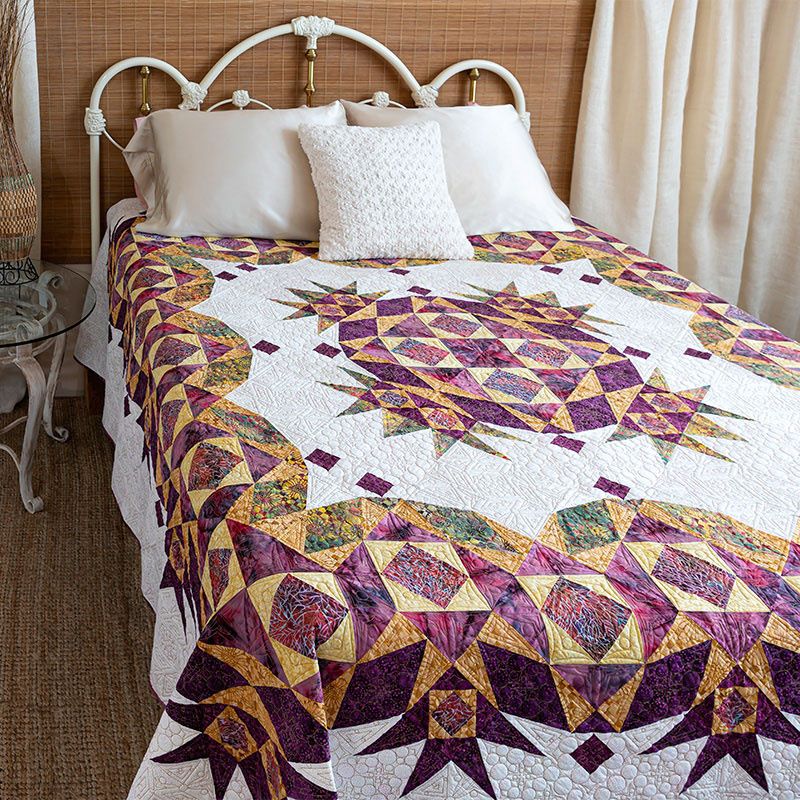 Missouri Star Quilt Company was founded over ten years ago by Jenny Doan and is a family-owned and operated fabric business. Jenny was not a long time quilter when she started the business; instead, she was a former costume designer for the theater.
Unfortunately, after moving to Missouri, Jenny realized there was not a lot of work for her profession. However, though the theater was not a significant part of the Missouri lifestyle, quilting was the preferred hobby in the area. Jenny soon found herself taking a quilting class, and it was love at first stitch.
After attempting to have her quilts machine quilted, she recognized the need for a machine quilting business since the average wait time was a year. Pulling some money together, Jenny bought the machinery she needed and a small building and started the Missouri Star Quilt Company.
The Missouri Star Quilt Company started primarily as a machine quilting company. But, it soon started carrying quilting supplies and continued to grow, adding more and more quilting products such as fabrics, patterns, and more. Today the Missouri Star Quilt Company offers the largest selection of precut fabric in the world, and Jenny is a quilting celebrity thanks to her tutorials found on YouTube.
The Missouri Star Quilt Company offers several block of the month clubs, such as:
Missouri Star
Harmony Night Riviera
Reunion
Snowman Sampler
Harmony
Mauna Kea
Sew Many Blocks
The Orchard
The block of the month clubs range in price from $21.95 to $44.95 per month and ranging from 6 to 12 months in duration. The kits all include everything you need except for the backing, batting, and thread.
Shabby Fabrics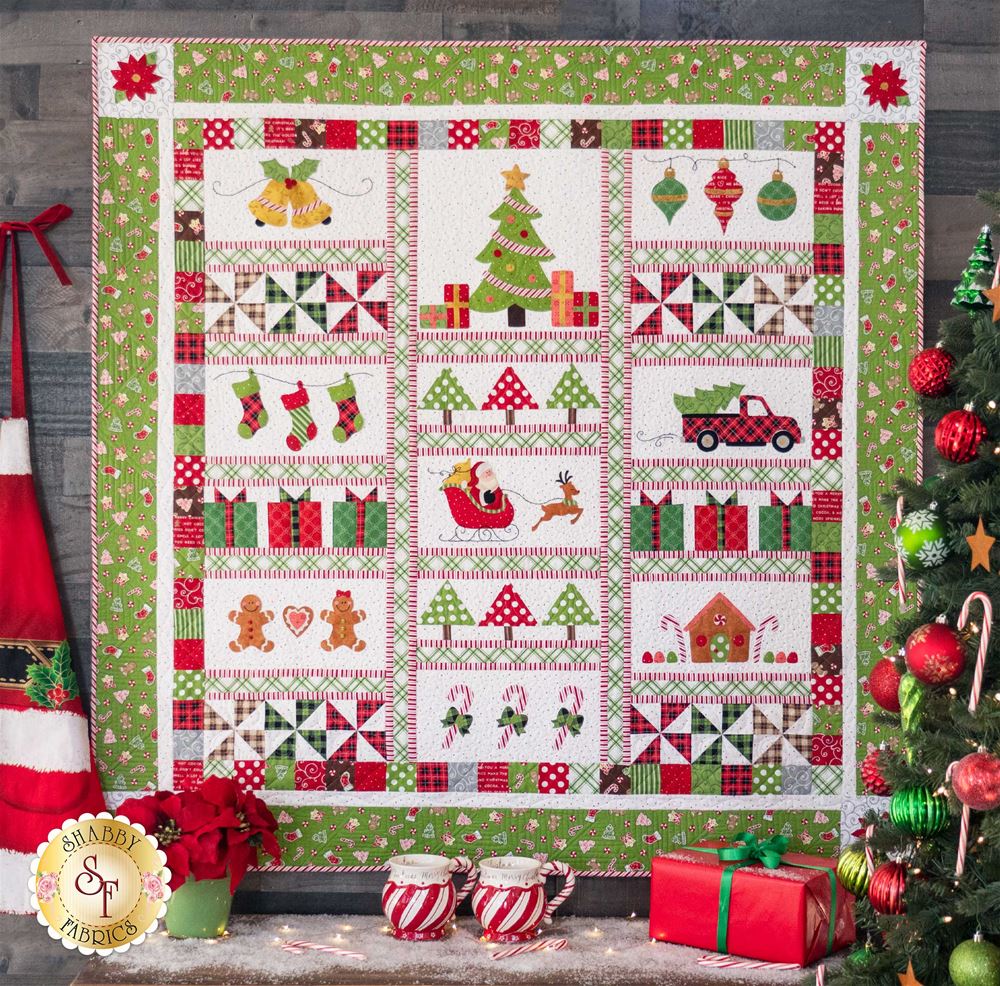 Shabby Fabrics is a family-owned business that prides themselves on treating their customers with respect, kindness, and integrity. The company's goal is to make fabric shopping convenient, fun, and stress-free. They have one of the largest selections of fabrics, but if you don't find what you are looking for, they are happy to order it in for you.
In addition to their vast selection of fabric, Shabby Fabrics also offers kits, patterns, Christmas projects, face mask supplies, notions, books, and thread.
Plus, Shabby Fabrics offers multiple club programs, including block of the month clubs. The clubs rotate depending on the season. Spots are limited, so you must reserve your place immediately.
All of the clubs include the pattern, fabrics for the quilt top, borders and binding, pre-fused and laser-cut appliqué pieces, and embroidery floss.
The clubs do not include thread, batting, or the backing, but kits are sold for both. Also, clubs that have accessories such as buttons sell those separately as well.
EverythingQuilts.Com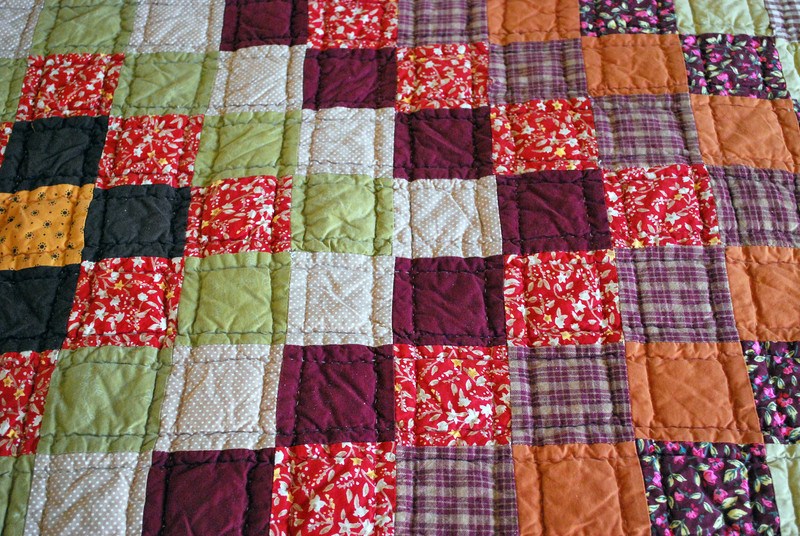 EverythingQuilts.com opened as an online fabric store in 2000. The company was founded by a quilter looking to share her passion with other like-minded quilters. Everything Quilts works hard to provide its customers with excellent customer service as well as help to inspire and aid their customers with all of their sewing projects.
The people at Everything Quilts know how you feel when you finish a quilt. They of all people can understand the work and love put into each dedicated stitch and enjoy hearing from their customers about their upcoming, current, or finished projects.
Everything Quilts is focused on helping you find everything you need for your next sewing project from the pattern to the perfect thread. And if you need any project ideas Everything Quilts is there to help you.
Everything Quilts sells everything you need for sewing and quilting such as fabric, quilt kits, Mug Rug kits, appliqué kits, batting, beads, and embellishments.
Plus, their website is full of fun sewing project ideas, like man cave quilts and memory quilts. They also offer block of the month quilts:
Birthstone Jewel
Mug Rug Mini Quilt
Water Color
Christmas Cards
Dog Garden
Cat Garden
Flower Garden
All of the different kits start at $29.99 month plus shipping. The kits include the pattern and all of the fabric you need to complete each block. However, thread, notions, backing, and batting are not included in the price but are available with product recommendations for each project.
Stitchin' Heaven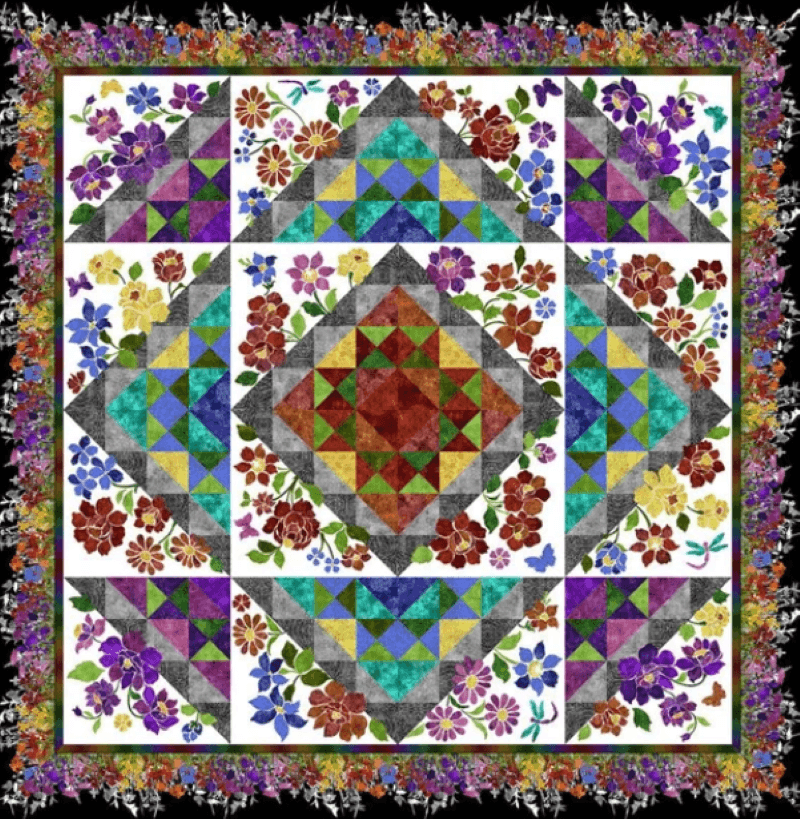 Stitchin' Heaven opened in 1996 with the vision of a premier quilt shop offering superior fabrics and supplies. Stitchin' Heaven first opened in the small town of Quitman, but later relocated to Mineola, Texas in 2012. Stitchin' Heaven hit the ground running and was voted one of the top ten quilting shops in the US by American Patchwork & Quilting, after only being open three years.
Their store is not just a sewing retail shop; instead, Stitchin' Heaven also hosts a variety of classes throughout the year with world-renowned teachers. But they are even more than a shop and sewing school, Stitchin' Heaven also hosts weekend sewing retreats, quilting cruises, and even started Stitchin' Heaven Travel. Stitchin' Heaven Travel offers tours all over the world to a variety of quilting destinations.
Stitchin' Heaven has a block of the month program. The block of the month clubs includes the fabric and instructions needed to create a beautiful quilt, one block at a time. Some of their block of the month subscriptions include
Camper Trailers
Reflections of the North
Green Tea and the Sweet Beans
Sew by Row
Happy Hauntings
Tonga Canyon
Calendar Quilts
Stitchin' Heaven offers a few different block of the month clubs each month, all themed to the current season.
Grandma's Attic Sewing Emporium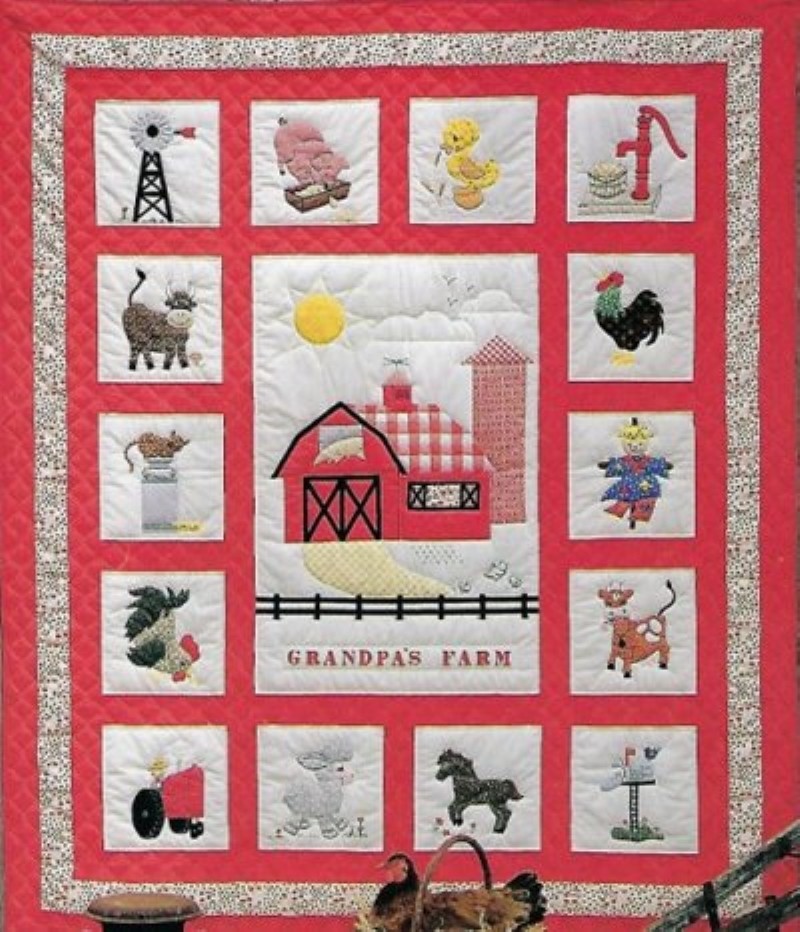 Grandma's Attic Sewing Emporium opened in 1994 in Dallas, Oregon. Grandma's Attic prides itself on embracing the long history of quilts and the stories they tell. It is their goal to help other quilters embrace their creativity. In addition to their storefront in Oregon, Grandma's Attic sells all of their sewing products online.
Grandma's Attic is run by fellow hobbyists who share your love of sewing. They are always happy to help you find what you need, answer questions, and are available via phone as well as in person.
In addition to selling everything you could want or need for your sewing projects, they also have classes for all levels of learning from novice to advanced. They also offer patterns, kits, books, and embroidery.
Plus, Grandma's Attic has various block of the month clubs like:
Autumn Reverie
Homeland Army
Patsy's Pie Shop
My Summer Vacation
Playtime Pals
Batik Butterflies
Unlike most block of the month clubs, Grandma's does not charge shipping. Additionally, they do not have a specific month you need to sign up by, and the different clubs are available to start at your convenience. Plus, the clubs include a finishing kit. Clubs start at $9.99 a month.
Related Content