In America, between 25 million and 45 million people have irritable bowel syndrome, a condition that includes bloating, gas, and diarrhea or constipation. In many cases, the symptoms can be prevented or treated using nutrition.
There are two main strategies for dealing with IBS from a nutrition standpoint. First, people with irritable bowel syndrome should eat foods low in fermentable sugars, called FODMAPs. They should also limit their intake of insoluble fiber while increasing their intake of soluble fiber.
If you're interested in reading more, read through this list of the 15 best foods for irritable bowel syndrome. At the end of this article, I'll share some IBS diet tips to help you get the most out of your nutrition-based treatment.
IBS diet foods
Canned Fruits
Blueberries
Almond Milk
Green Beans
Cantaloupe
Cooked Carrots
Citrus Fruits
Strawberries
Asparagus
Hard Cheeses
Cucumbers
White bread
Ginger
Applesauce
Bananas
Canned Fruits

Canned fruits are generally softer in texture than their fresh versions. This makes them easier to digest, so they pass more easily through the digestive system. In addition, some canned fruits—such as pears—contain soluble fiber, forming a gel-like bulk in the digestive tract, which could help ease diarrhea and other IBS symptoms.
Although the canning process does destroy some of the nutritional value of fruits, they can still be a good source of some vitamins and minerals. For example, a cup of canned pears provides thiamin, riboflavin, vitamin B6, magnesium, potassium, and zinc.
Blueberries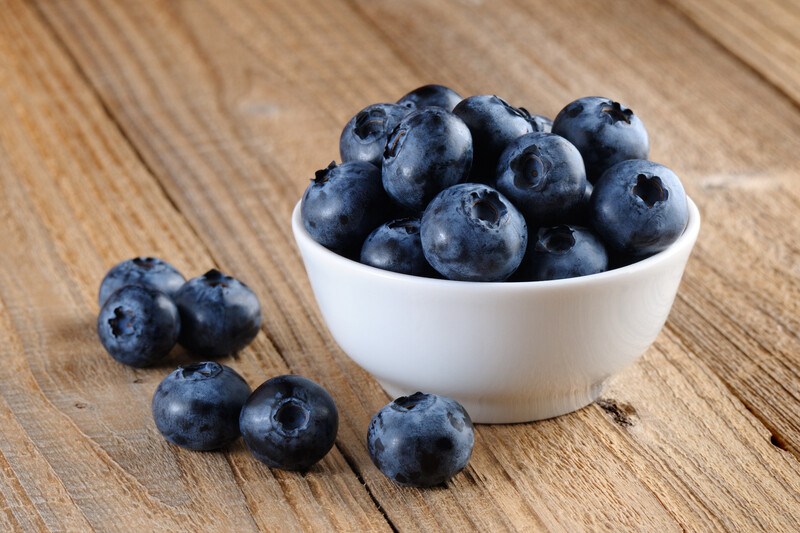 Blueberries are low in FODMAP compounds, so they won't irritate your gut when you eat them. They're also packed with soluble fiber. This provides bulk in the digestive tract, which helps treat diarrhea, and at the same time, it helps rebuild gut health.
There are plenty of other reasons to eat blueberries, too. They're packed with pigments called anthocyanins, which could help prevent and treat heart disease, cancer, vision problems, and other physical issues. Anthocyanins are known for their strong antioxidant and anti-inflammatory effects.
Blueberries are rich in other nutrients, too. A cup of raw blueberries provides 16% of the daily recommendation for vitamin C. They're also rich in several B vitamins, vitamins K and E, folate, and manganese. Manganese is interesting because it plays a role in producing the proper digestive enzymes for breaking down amino acids and converting them into energy for the body.
Almond Milk

Almond milk is a good lactose-free alternative to cow's milk. While cow's milk and almonds themselves can both irritate the digestive tract, almond milk doesn't contain many irritating compounds. It's also free of cholesterol and saturated fat.
In spite of its rather quiet IBS profile, almond milk does provide several nutrients. A cup of unsweetened almond milk contains 35% of the daily recommendation for calcium, 30% for vitamin E, 12% for vitamin D, and 24% for vitamin A.
Green Beans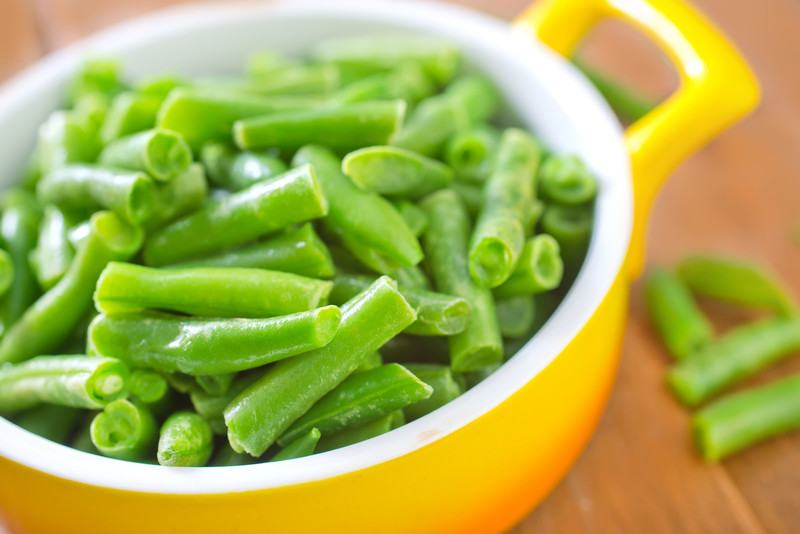 Many beans, legumes, and pulse foods can trigger IBS symptoms. For some people, green beans are milder and can be eaten, with a few things in mind. First, they should be canned or lightly cooked. This helps make them easier to digest.
Second, while they're considered a good food for a low FODMAP diet, they should be eaten somewhat sparingly. A good serving size for someone with irritable bowel syndrome is around 15 beans.
Cantaloupe

Cantaloupe is one of the fruits that could be relatively safe to eat for irritable bowel syndrome. It can be eaten in servings of around half a cup to three-quarters of a cup. However, because people react individually to different foods, pay attention to whether eating cantaloupe causes problems for you. If it does, eliminate it from your diet.
If eating cantaloupe doesn't cause your IBS symptoms to flare up, you're in luck. Cantaloupe is sweet enough to stand alone as a dessert, and it's a good source of fiber, potassium, iron, vitamin A, several B vitamins, and vitamin C.
Cooked Carrots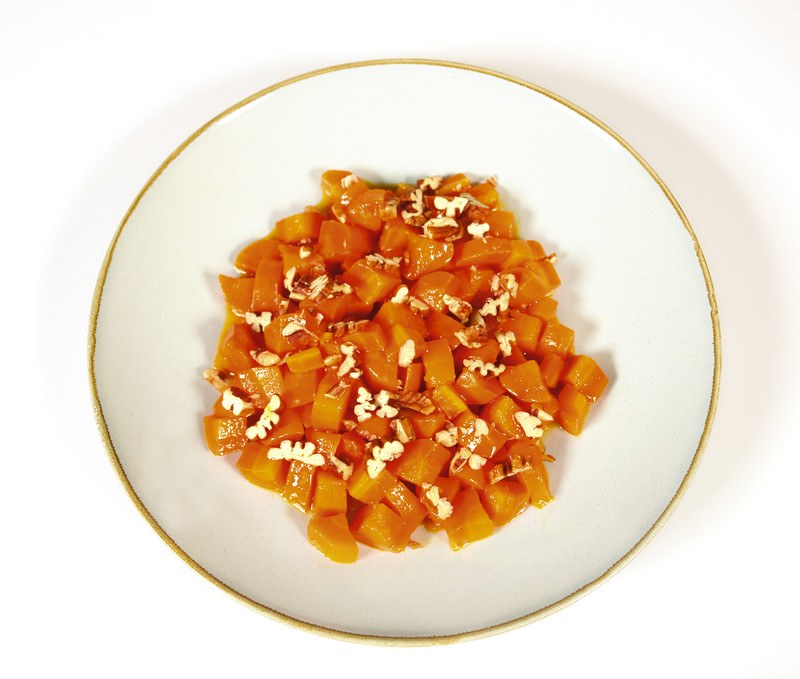 As with cantaloupe, people with irritable bowel syndrome will want to test whether eating cooked carrots makes their symptoms flare up or not. For many people, cooked carrots could actually have a soothing effect. Carrots contain a lot of fiber, but they're much softer and easier to digest once they've been thoroughly cooked.
Carrots are also a great source of antioxidants, vitamins C and K, several B vitamins, and minerals such as potassium and calcium. A cup of cooked carrots also provides 142% of the daily recommendation for vitamin A. Vitamin A is interesting because a vitamin A deficiency can weaken the walls of the digestive system and make irritable bowel syndrome symptoms worse.
Citrus Fruits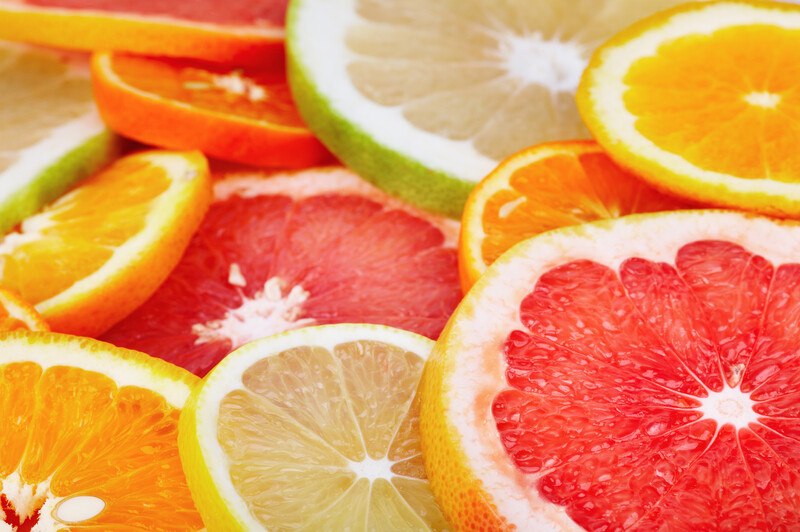 One nice thing about citrus fruits is that they're low in FODMAPs and rich in soluble fiber. Recommended servings include one regular orange or two mandarin oranges.
Citrus fruits are also rich in vitamins and minerals. A regular orange provides potassium, iron, and calcium, as well as folate, B vitamins, vitamins A and E, and 91% of the daily recommendation for vitamin C.
Citrus fruits also contain large amounts of water, so they help keep IBS patients hydrated when they're experiencing symptoms.
Strawberries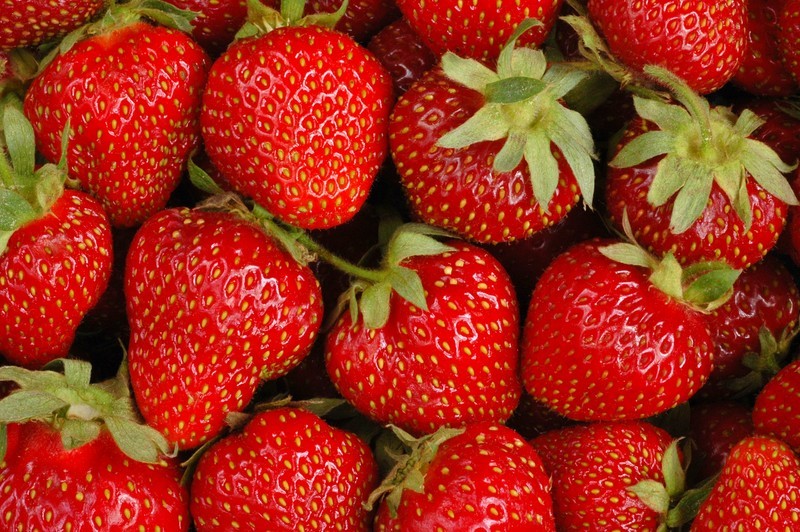 Like citrus fruits, strawberries contain water and high levels of vitamin C. One cup of strawberry halves provides around 99% of the daily recommendation for vitamin C. A cup of strawberries contains vitamins E, K, and several B vitamins, too, and provides minerals such as manganese, potassium, and iron.
Like blueberries, strawberries are relatively low in FODMAPs, so they are less likely to cause a flare-up of IBS symptoms. However, people with IBS should still monitor how they feel after they eat strawberries, so they understand how their individual bodies will react to these fruits.
Asparagus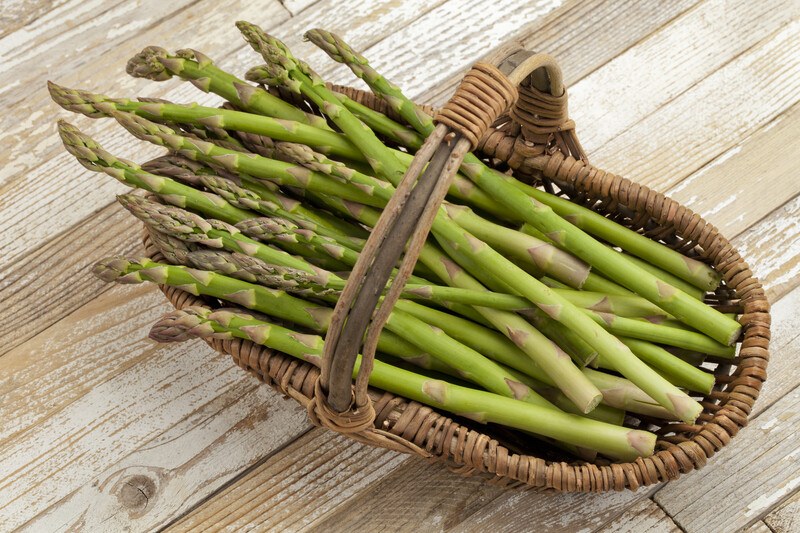 Asparagus is a fiber-rich food, but much of the fiber it contains is a special type of soluble fiber called inulin. Inulin is a prebiotic fiber that can help build gut health and prevent IBS. It could also help treat both diarrhea and constipation in people experiencing flare-ups.
A cup of cooked asparagus provides around 15% of the daily recommendation for fiber and 23% for iron. This is important because many people who have irritable bowel syndrome are also anemic. Asparagus is also a rich source of vitamins A, C, K, E, and several B vitamins.
Hard Cheeses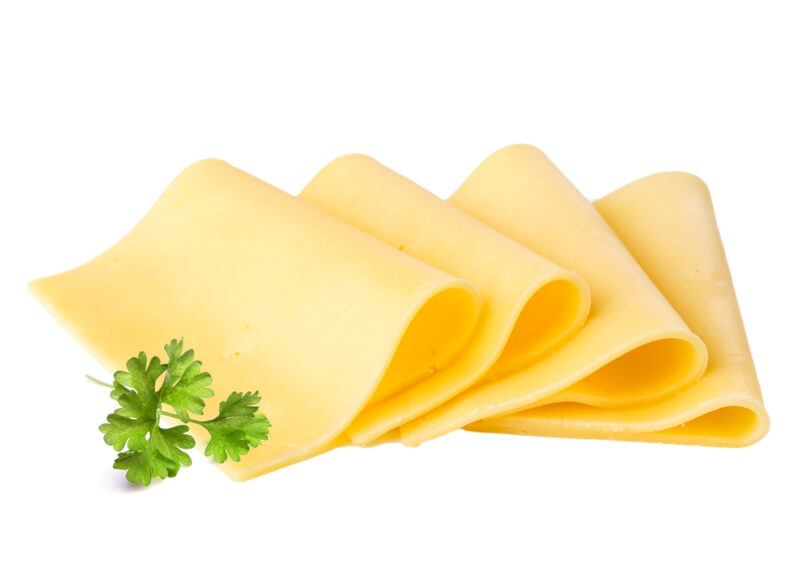 Many hard kinds of cheese are low in lactose, which is important because lactose could be difficult for people with IBS to digest. Cheeses low in FODMAPs and lactose include blue cheese, brie, cheddar, cottage cheese, Colby, feta, and cream cheese.
Cheeses that are good for irritable bowel syndromes also offer vitamins and minerals that can help build health. For example, a slice of cheddar cheese provides 11% of the daily recommendation for calcium and 7% for vitamin A. It also provides some vitamin D, which could be helpful for people with irritable bowel syndrome. An ounce of blue cheese also contains vitamin D, as well as 12% of the daily recommendation for calcium and 6% for vitamin A.
Cucumbers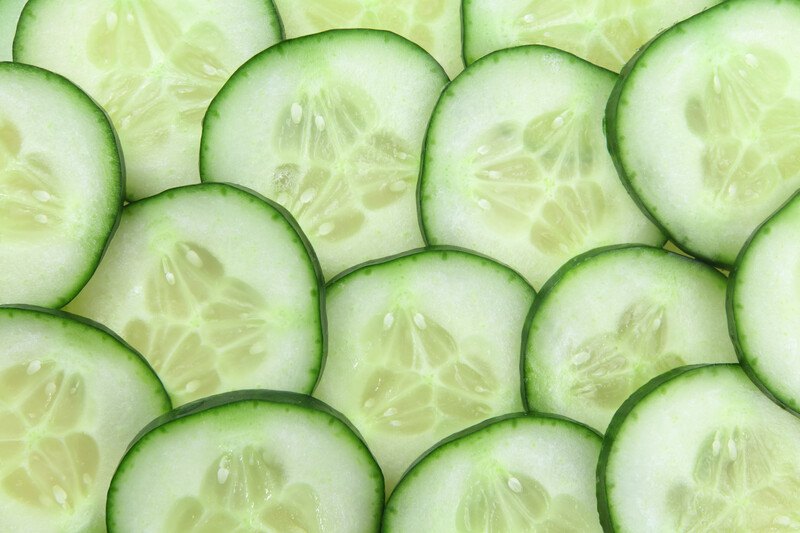 Cucumbers are a low FODMAP food with a high level of water, so they could be relatively safe for people with IBS to eat. Cucumbers are also soothing because they contain a type of soluble fiber called pectin, which, like inulin, helps form a gel-like mass in the digestive system that could help treat both constipation and diarrhea.
A cup of raw, peeled cucumber slices provides around 16% of the daily recommendation for vitamin K. While vitamin K doesn't directly treat the symptoms of irritable bowel syndrome, it works in several ways to promote gut health.
White Bread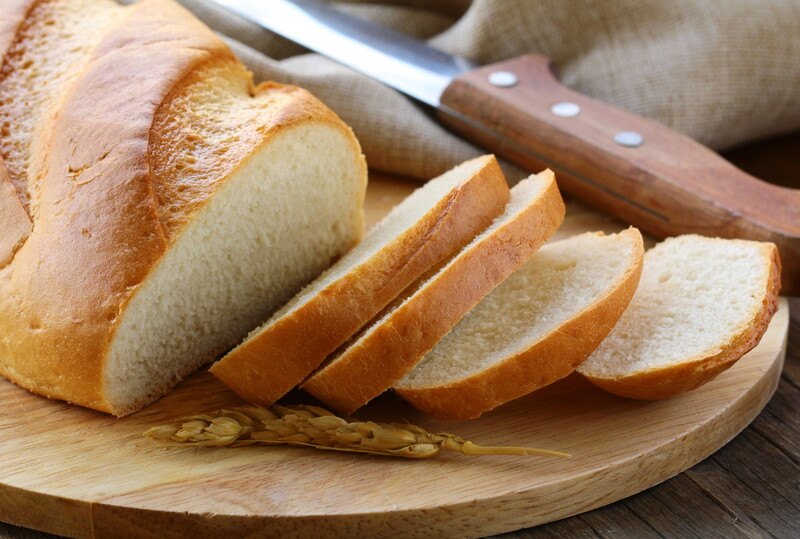 White bread gets a lot of attention as bad food in some circles because it's so high in refined carbohydrates. However, for people who suffer from IBS, this might actually be a good thing. Bread made from refined wheat has less insoluble fiber, which is difficult for people with irritable bowel syndrome to digest. On the other hand, white bread is generally digested quickly and easily.
One nice thing about white bread is that it's often fortified with iron. A regular slice of white bread contains around 7% of the daily recommendation for iron. It's rich in B vitamins and folate, too.
Ginger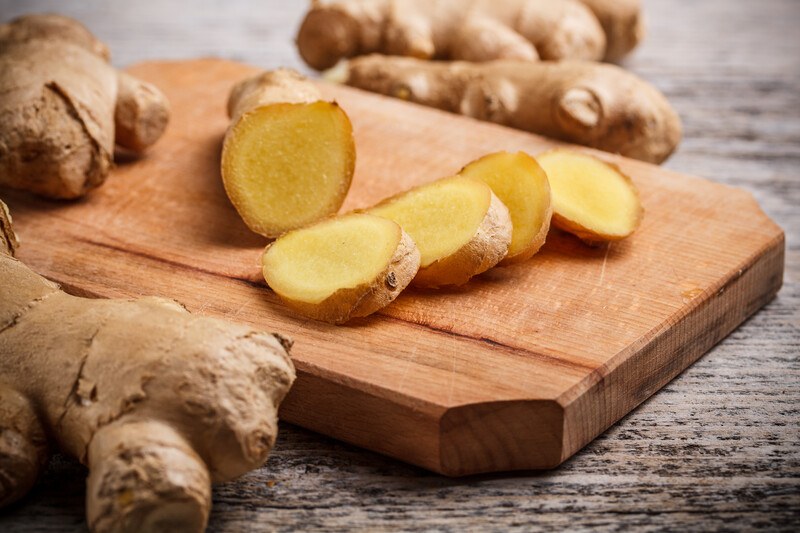 Ginger is a root that provides a lot of health benefits. It's been studied for its ability to help people lose weight, lower blood sugars, manage nausea, and for its ability to help reduce the risk of heart disease.
When it comes to treating or preventing IBS, ginger acts as an anti-inflammatory that could ease some of the discomforts. It also has an anti-spasmodic effect, which could help reduce vomiting or cramping.
Applesauce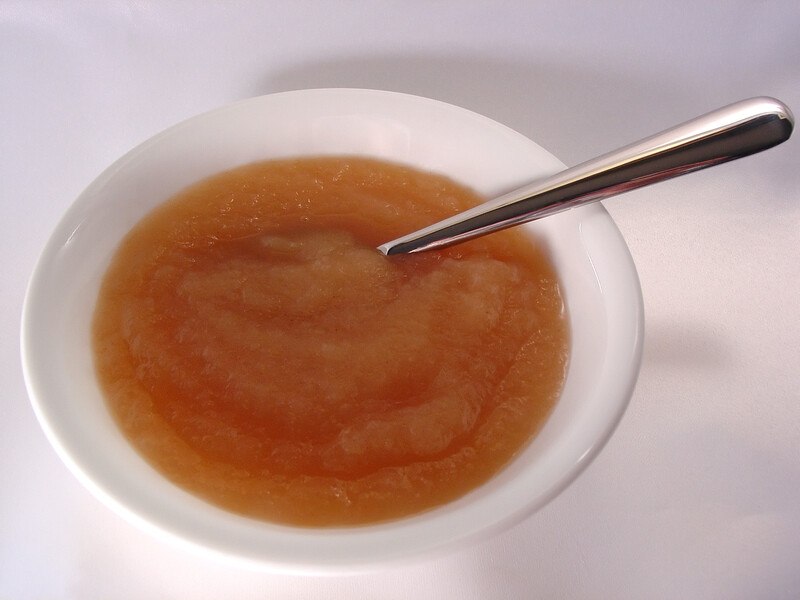 Applesauce is fairly easy to digest, contains vitamins and minerals, and provides soluble fiber in the form of pectin. Pectin is generally found in the flesh of the apple, and it doesn't seem to trigger IBS symptoms.
However, the skins of apples contain insoluble fiber, which could actually irritate the gut lining and cause IBS symptoms to flare up. In applesauce, the skins are already softened and processed, so they're less likely to cause irritation.
A cup of unsweetened applesauce provides 10% of the daily recommendation for fiber. It's a good source of vitamins C, E, and K, and minerals such as iron and potassium.
Bananas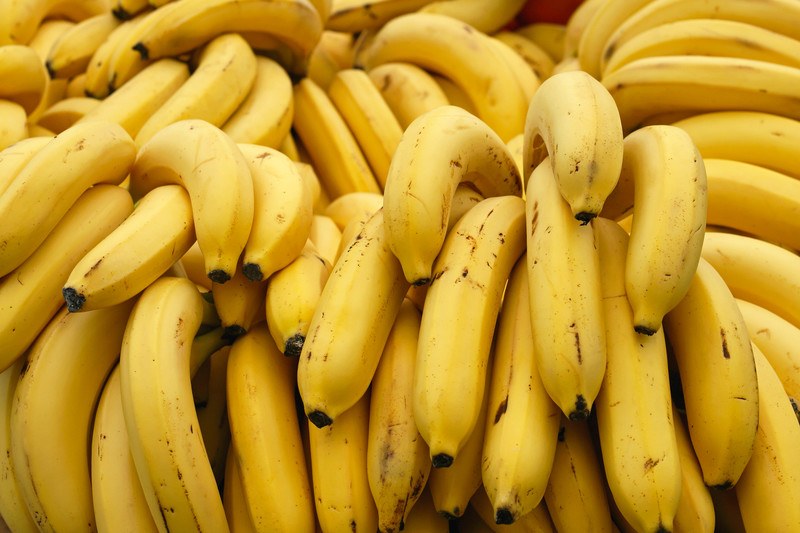 Bananas are easily digestible. They're soft, but they also contain significant amounts of inulin, the same type of soluble fiber found in asparagus and garlic. One banana provides around 10% of the daily recommendation for fiber.
Bananas are a good source of nutrients for people with IBS, too. Bananas are rich in potassium and iron, and they provide B vitamins, vitamin C, and vitamin E.
Three IBS Diet Tips

Now that you've read through the list of the 12 best foods for irritable bowel syndrome, let's discuss some ways you can address IBS beyond nutrition.
Tip #1: Manage Stress
Stress can cause flare-ups in irritable bowel syndrome symptoms. Stress increases inflammation in the body, including in the digestive tract, and it could be related to greater gut permeability and reduced blood flow around the intestines. Keep your body free of IBS symptoms by taking care of your emotions and spirit, including relaxing more and laughing more.
Tip #2: Drink More Water
Water is great for almost any bodily issue, and that includes the gut. Water combines with soluble fiber to soothe and add gentle bulk to the intestines. It helps lubricate the digestive tract, and it helps keep the muscles in and around the digestive tract strong.
Tip #3: Build An Eating Routine
One easy step to take to help manage irritable bowel syndrome is to eat at regular times throughout the day. As you build a routine, you can begin to control when flare-ups might occur. This allows you to plan ahead for social events, work, and other times when you can't stay at home.