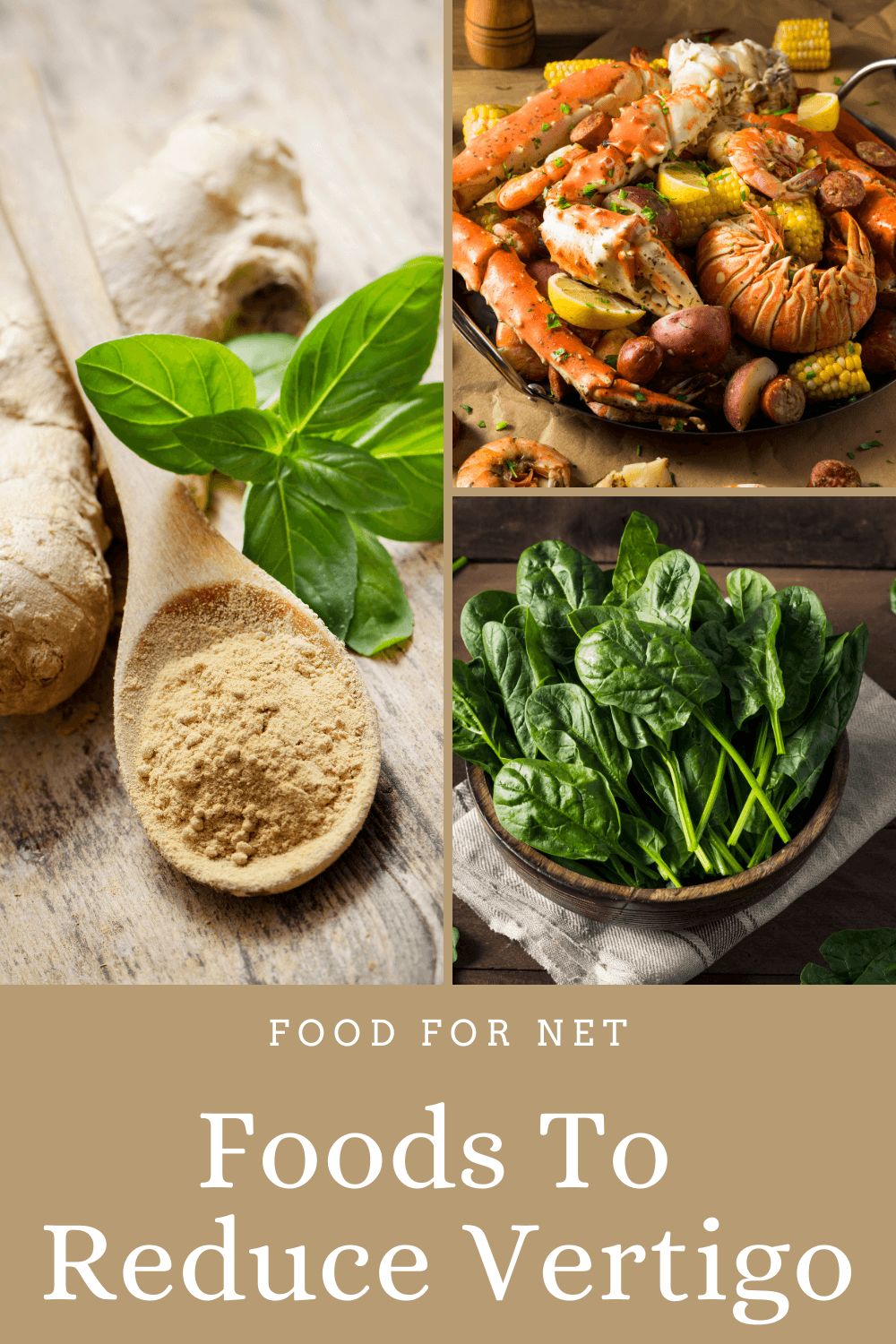 Vertigo and dizziness are both symptoms. They're linked to many different conditions that affect your inner ear, brain, or nervous system. This means that your first step should be to work out the underlying condition causing your vertigo. That's something a doctor can help you with. Once you know where your vertigo comes from, you'll have a better sense about which of these foods for vertigo are going to help you.
Focusing on food like this is important. After all, we know that what we eat influences many aspects of our health. If we choose well, then our body has all the resources that it needs to thrive and we're not stuck with excesses of any harmful chemicals.
Honestly, it's shocking just how much food can affect your health.
Eating well isn't the only part of the equation. You might need more of particular foods and less of others based on your physical needs. For example, some people need to avoid oxalate rich foods or sodium rich foods. Others might be focusing on a low carb diet.
The foods we're talking about in this list can all help with your vertigo. Some might be more useful than others, depending on what is triggering your symptoms. Regardless, they're all healthy choices, so you can experiment to find out what helps you.
The Best Foods For Vertigo
Ginger
Tomatoes
Eggs
Almonds
Herbs and Spices
Seafood
Whole Grains
Berries
Cayenne Pepper
Spinach
Other Dark Leafy Greens
Fruits and Vegetables
Foods to Avoid
Ginger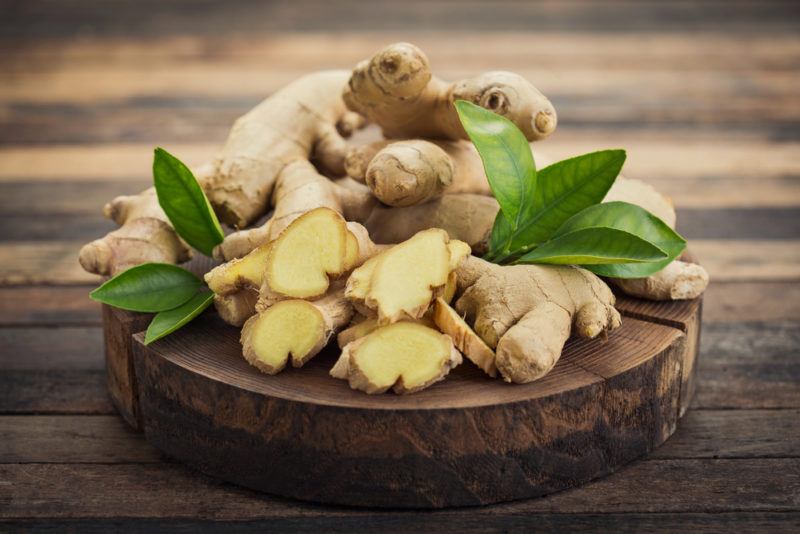 Ginger isn't just for nausea (which sometimes accompanies vertigo). This powerful spice can help with other vertigo-related symptoms as well, including lightheadedness.
A ginger drink is one of the easiest ways to increase your ginger intake. For example, ginger tea is as simple as brewing ginger root in hot water. You might add a few other powerful ingredients in there too, like cinnamon or turmeric. A turmeric latte is another angle. While that hot drink uses turmeric as the main ingredient, you could easily include ginger too.
Don't forget about using ginger in cooking as well. The spice is delicious in countless meals. The right recipe might combine multiple herbs and species, along with some of the foods from this list.
Tomatoes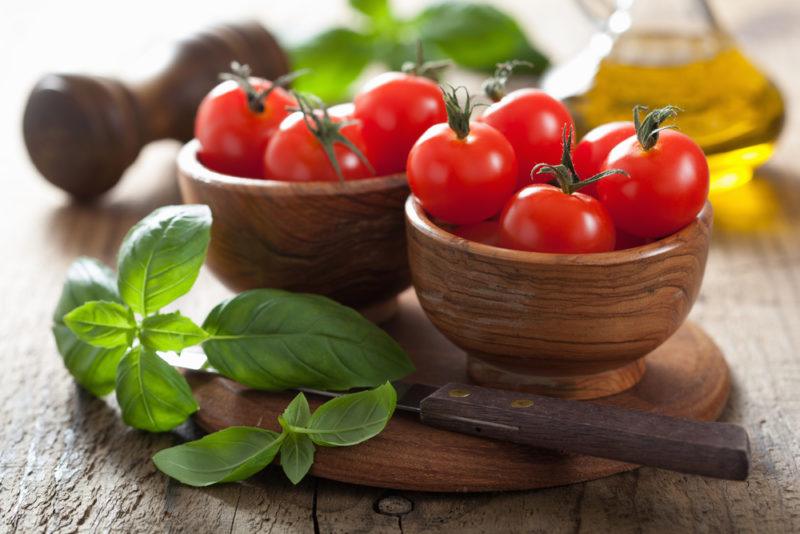 Tomatoes are useful for a few reasons. One is that they're a good source of potassium. Potassium is important for correcting your fluid balance, which has direct impacts on your sense of balance and any vertigo symptoms.
Tomatoes are also easy to use. You can eat them as-is, chop them up in a salad, or cook with them. And, while tomatoes are technically a type of fruit, they're also fairly low in sugar.
The antioxidants and other plant-based compounds in tomatoes can help as well. Such compounds can help reduce inflammation and oxidation throughout your body. It's easy to see why those effects are so powerful.
Eggs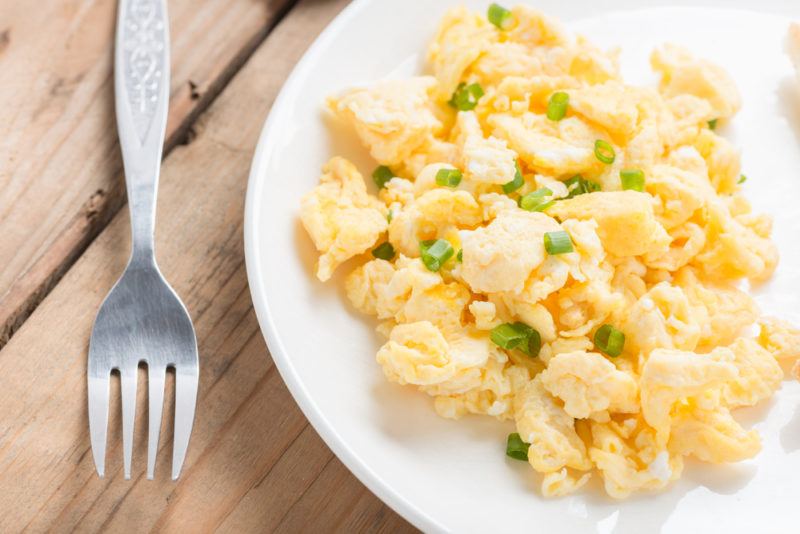 One key way to improve vertigo symptoms is to keep your blood sugar levels stable. Starting the day with a high-protein breakfast is a fantastic way to do this and that's where eggs come into the picture. They're the perfect breakfast food, as they provide plenty of nutrients and protein, and don't take long to cook either.
The protein helps to keep you satisfied until it's time for your next meal. You're also getting plenty of nutrients at the same time.
In contrast, if you have a carb-heavy breakfast like cereal or toast, you won't stay full for all that long. You'll generally get a blood sugar peak and then a crash. That pattern can easily trigger vertigo symptoms. It isn't great for your productivity either. Many people perform much better if they have a high protein breakfast.
Even if you're not convinced, why not try the idea for a little and see what effect it has. You might be surprised.
Almonds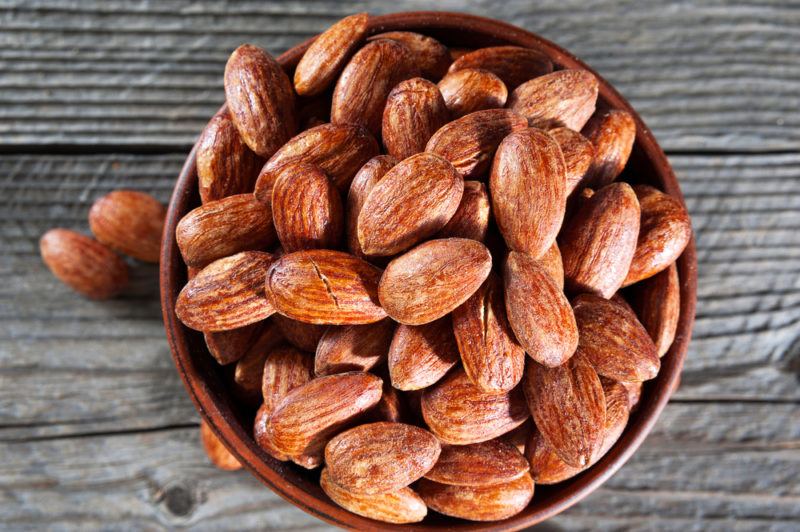 These days almonds are widely recognized as a healthy food. They're rich in a broad range of nutrients, including B vitamins and vitamin E.
Almonds are also a source of protein and healthy fats. These two features are important, as they help to make almonds satisfying. Even having a few almonds as a snack can help to stop you from craving sugary snacks and keep you going until meal time.
However, there is a catch. Almonds are often seasoned and salted. The salt makes them delicious, but a high salt intake isn't good if you're suffering from vertigo.
If plain almonds don't sound appealing, why not roast and season your own instead? Some recipes rely on spices rather than salt, so you almonds that are low in salt, but are still delicious.
Herbs and Spices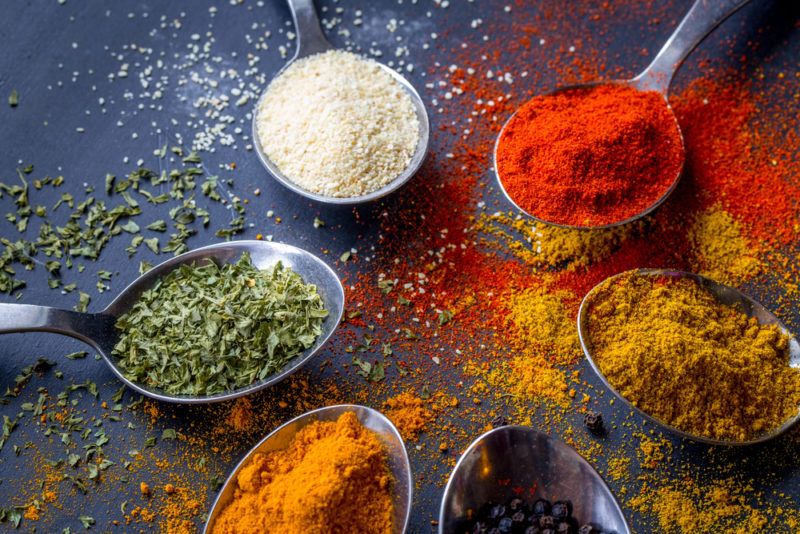 Cutting down sodium can help with vertigo, especially if your intake was high to begin with. Sometimes you'll be able to choose low sodium substitutes, but other times you'll need to get a little more creative.
For example, simply cutting the salt out of a recipe or not seasoning a dish will often make your meal taste bland. To get around this, you need to focus on ingredients that provide salt.
Herbs and spices are your go-to choices here. There are plenty of these to choose from. If you don't have much experience with herbs and spices, why not look for an ethnic cookbook or two? These can teach you new combinations of herbs and spices. Once you're familiar with the processes, you can start experimenting for yourself.
There's another advantage too. Herbs and spices can be quite concentrated. You get a decent amount of phytonutrients in a teaspoon of a given herb or spice. Some of these could directly help with your vertigo symptoms.
Just be careful with any premade herb or spice mixes. Some of these have salt added into them to provide more flavor. Thankfully, this should be clear from the ingredients label.
You may need to experiment too. People vary in the way they respond to foods. You might find that you're sensitive to some herbs and spices too, but not to others. If you do seem to be sensitive to herbs and spices, try fresh versions rather than dried ones. Fresh herbs and spices tend to be less concentrated, so any effects might not be as strong.
Seafood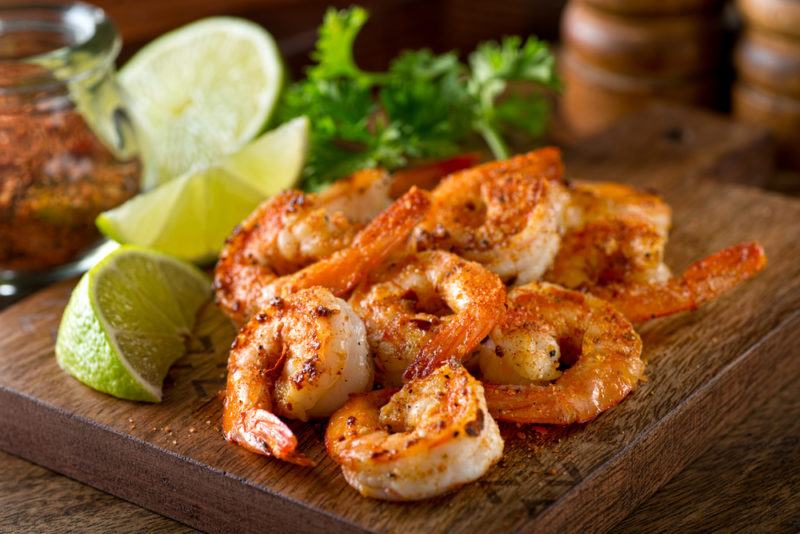 Fish and shellfish are all packed with nutrients and offer many advantages. But, they're most well-known for just one of these – their omega-3 fatty acids.
Omega-3s are a specific type of healthy fat that can be found in fish, meat, and even in some plants. The fatty acids have been linked to countless benefits. They may help with heart health, cognition, decreasing disease risk, and even with vertigo symptoms.
There are 11 different types of omega-3 fats, but only we only focus on three of these for humans – ALA, EPA, and DHA. EPA and DHA are the most important ones, as our bodies use them directly.
On the other hand, ALA needs to be converted into EPA or DHA before it can be used.
The ALA form is most often found in plants. EPA and DHA, on the other hand, are found in fish, shellfish, and some fatty meats. As such, you'll often see more omega-3 benefits from fish than you can get from plants.
When choosing fish and seafood, there are two key areas to think about – the amount of omega-3 fatty acids and any unhealthy chemicals present. Because omega-3s are a type of fat, you'll find more omega-3 fatty acids in oily fish (like salmon) than in low fat options (like cod).
As for unhealthy chemicals, mercury is the first to look out for. Mercury accumulates in fish and shellfish. The amount varies depending on the type of fish and where it is from, so do your research first and watch how often you eat fish.
Fish can also be contaminated by the environment in other ways too. The best way around this is to always buy from reputable companies. Choosing different types of fish can help too, as this means that if there is any contamination, you're not eating an excessive amount of that particular.
Whole Grains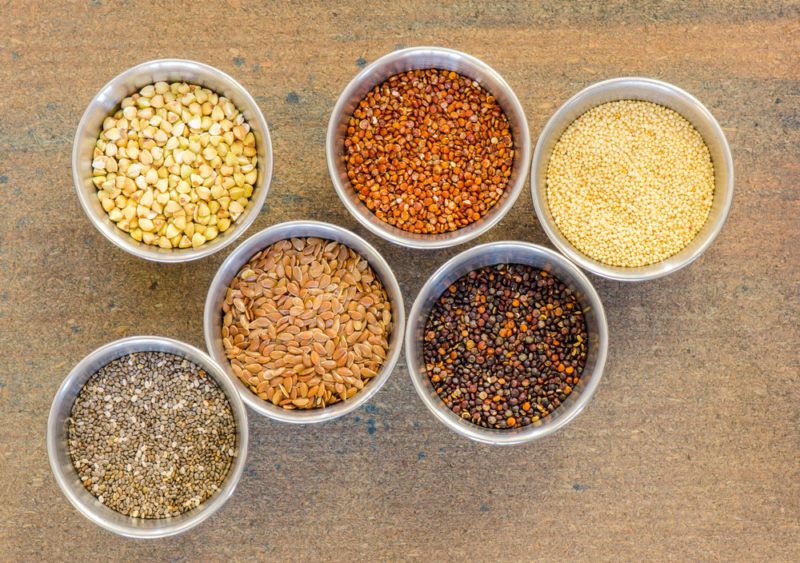 With all the modern concerns about carbs, it's easy to think that all carb-containing foods are bad for you. But, this isn't the case at all. Some foods are carbohydrate rich and still contribute to your health.
Whole grains are an important area, as these fall into the category of complex carbs. The term refers to carbs where the sugar molecules are in complex chains. Complex carbs take longer to digest than simple carbs, so they don't spike your blood sugar. Foods rich in complex carbs generally contain plenty of fiber, vitamins, and minerals too.
Key nutrients in whole grains include B vitamins and magnesium. Both of these may be significant for improving your vertigo symptoms.
There are plenty of whole grains to choose from too.
The term just means that you're eating the entire grain, rather than just part of it. So, products like white rice and white bread don't count, but wholegrain bread, brown rice, oats, and many other foods all offer whole grains.
You can get some of the same benefits from foods that aren't technically grains, like quinoa and amaranth. These are often used just like grains and have a similar nutritional profile, but they come from a different family of plants.
Berries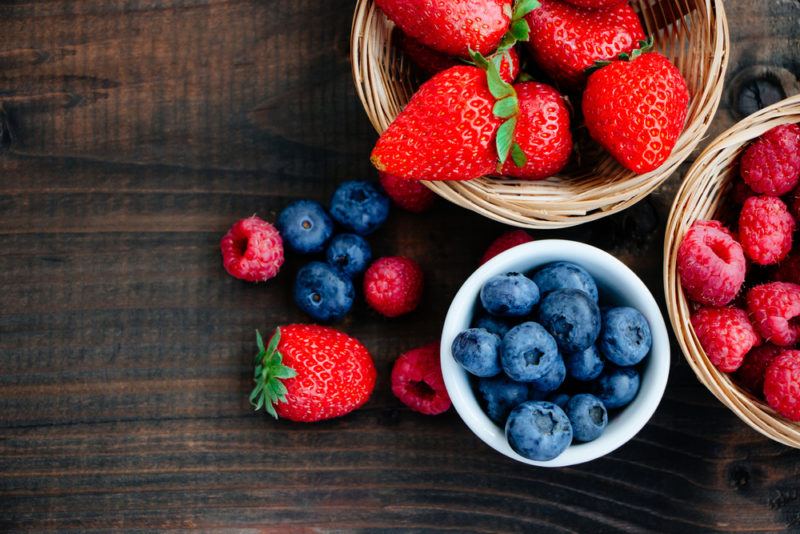 High sugar foods can be a trigger for vertigo, but this doesn't mean that you should avoid fruit. After all, fruit is a potent source of plant-based compounds and antioxidants.
Don't forget about the fiber either. This helps to slow down the blood sugar effects of fruit and provides many other benefits. The vitamin C in fruit can help with vertigo too.
Most of these benefits apply to any type of fruit. Still, berries are particularly powerful, as they have a good balance of fiber to sugar and contain plenty of antioxidants.
Cayenne Pepper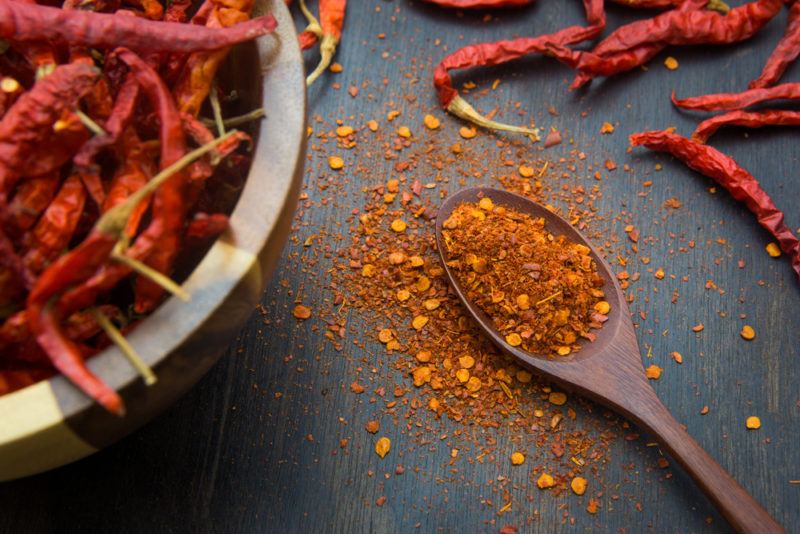 While we've already talked about spices, cayenne pepper is worth highlighting separately. For one thing, the spice has a distinctive heat.
It's a potent way to add more flavor to your meals without using salt. Other herbs and spices are often subtler, so they mightn't always fit your needs.
Hot foods like cayenne pepper might also offer health benefits. The compound capsaicin is one reason for this. Capsaicin has been linked to improved blood flow to your brain and inner ear, an effect that could decrease vertigo.
Spinach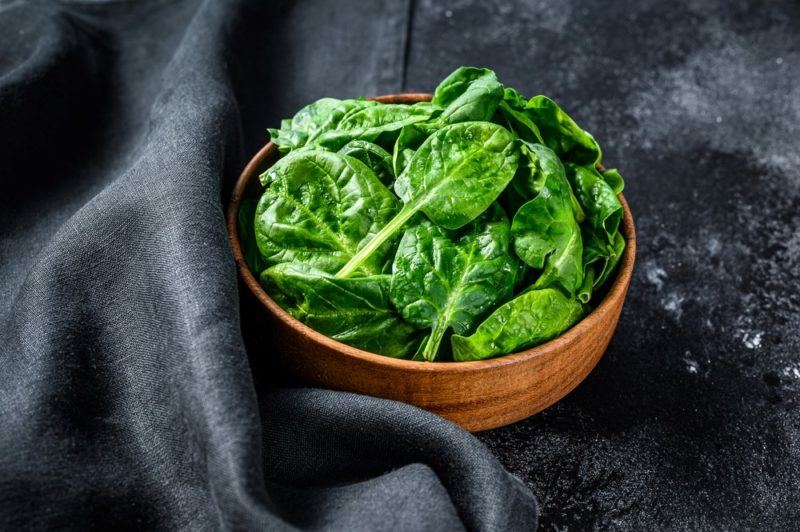 There's no denying the power of dark leafy greens. They contain many important nutrients, are low in calories, and are a decent source of fiber. The low number of calories makes spinach an easy way to boost your nutrients without affecting your waistline.
There are also some vertigo-specific benefits to spinach.
One is the riboflavin that you find in spinach. This nutrient can be important for migraine sufferers – helping to reduce the frequency of migraines. This effect can't be ignored, as migraines can be one cause of vertigo symptoms.
Other relevant nutrients include calcium and magnesium. Besides, it's easy to get spinach into your diet, so why not eat it regularly?
Other Dark Leafy Greens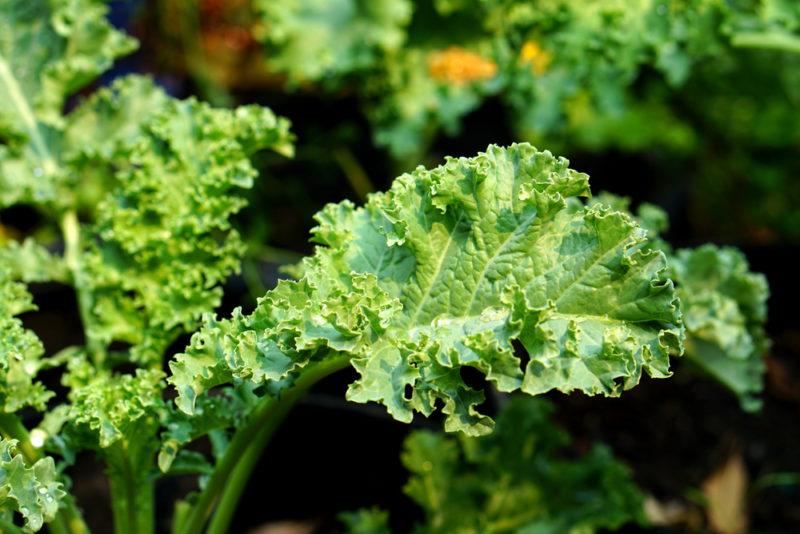 While spinach has plenty of benefits, it doesn't work well for everyone. In particular, spinach is high in oxalates and purines. These features can make it a poor choice for some situations, like if you're susceptible to kidney stones. The oxalate content can make some of the nutrients less bioavailable too.
These limitations shouldn't be a problem in most situations. Still, it's best to rely on other leafy greens as well. This way you're getting a good balance of nutrients and aren't overdoing it with oxalates.
Swiss chard is a good option here, as it is another potent source of magnesium. You get some calcium too, although not as much as with spinach.
There are plenty of other leafy greens to play around with, including kale. You can branch out to vegetables like broccoli too. Most dark green vegetables are low in calories and nutrient-dense, making them ideal for keeping your diet on track and decreasing vertigo symptoms.
Fruits and Vegetables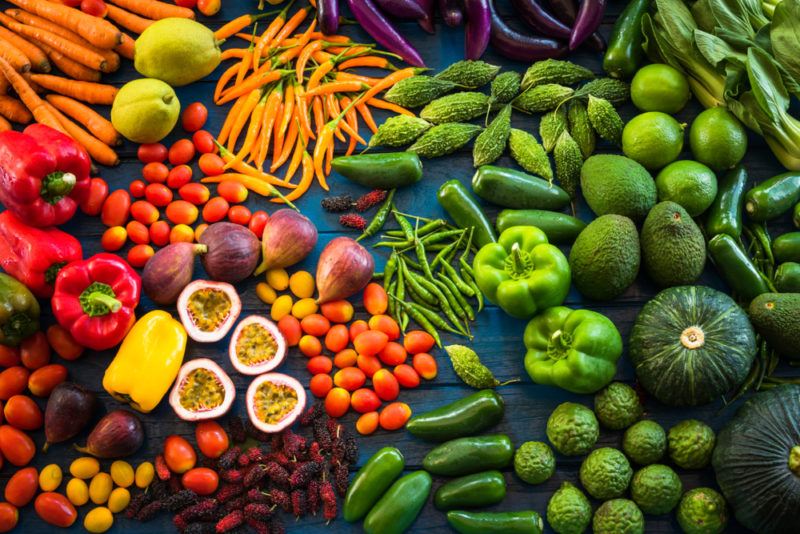 Tomatoes, spinach, berries, and dark leafy greens are some of the most powerful fruits and vegetables for vertigo, but the story doesn't stop with them. Most fruits and vegetables work well in your diet. After all, they all provide you with nutrients.
When doing so, try to focus on a variety, including a selection of colors. The pigment molecules that give fruits and vegetables their color are also significant for our health. If you're eating many different colors, then you're getting plenty of different pigment molecules, rather than just a few.
Be aware of what you're eating and your portion sizes too.
This is especially important for starchy vegetables like potatoes and sweet potatoes, along with sugary fruit. It's easy to overdo it with these foods and don't so won't be great for your health.
Foods to Avoid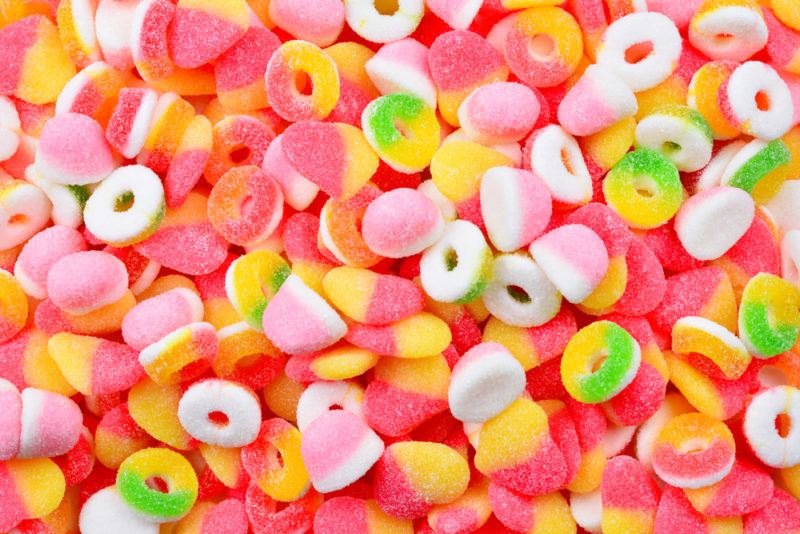 We've been focusing on foods that help with vertigo, but they're only part of the equation. You also need to be wary of foods that can make vertigo worse.
Sodium rich foods is one category to be careful with. Too much salt can lead to fluid retention, which then affects your balance. Be very careful with processed foods, as these often contain added salt. Even healthy high sodium foods, like pickles and olives, could be a problem.
Sugar is another critical area. High sugar foods can easily trigger vertigo symptoms. These often spike your blood sugar levels too. This is also why you should be careful with bread and pastries. Such foods tend to rely on white flour, which is digested quickly and leads to blood sugar fluctuations.
When possible, focus on making your own meals using whole food ingredients. This way you have control over the ingredients that are used and can keep the sugar and salt levels to a minimum.
If you're buying prepared or processed foods, be sure to read the ingredients label carefully. Manufacturers often add unexpected ingredients, so some foods might be higher in salt or sugar than you expect. Be careful with caffeine and alcohol too. Both can make symptoms worse, partly because they affect your metabolism.