Sweating can be uncomfortable, embarrassing, and frustrating, but it's also essential. Sweating is how our bodies keep temperature in check, which is why we sweat so much after exercise. But, essential or not, is sweating good for you?
We already know that sweating is associated with healthy activities, like exercise. There's no denying the countless benefits of exercise, including how staying active improves mental health, promotes weight loss, and keeps your body healthy.
Practices like hot yoga and saunas suggest that sweating can be healthy for its own sake. Sweating might, for example, help you to detox and even protect your heart.
As you can probably guess, there's plenty of debate about this topic. Much like the idea of cold showers and sleeping on the floor, some people are convinced that sweating can be powerful, while others see the whole idea as nothing but a fad.
Is Sweating Good For You?
Why Do We Sweat?
Does Sweating Help You Detox?
Does Sweating Improve Your Mood?
Does Sweating Promote Weight Loss?
Other Potential Benefits Of Sweating
Should You Make Yourself Sweat?
Should You Avoid Sweating?
What About Excessive Sweating?
Final Thoughts
Why Do We Sweat?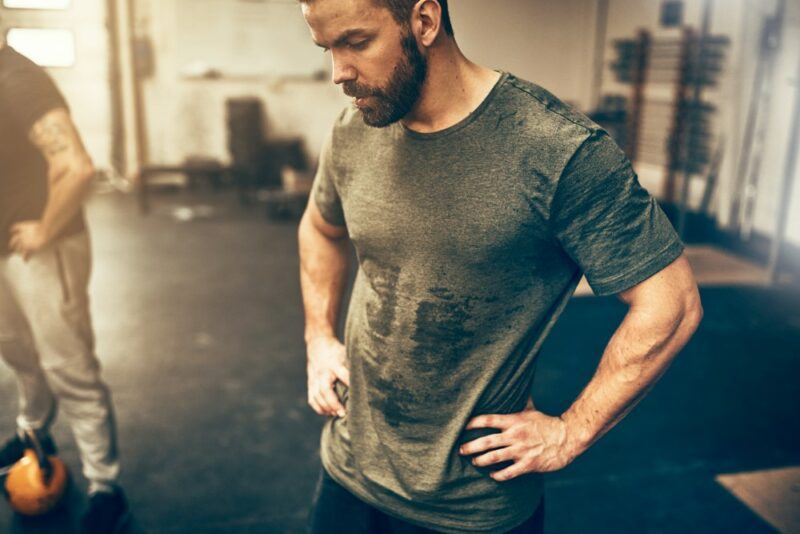 Sweating is a natural process and a healthy one. It's mostly used as a way to cool your body down, helping to keep your internal temperature at its normal temperature (which can be anywhere from 97°F to 99°F and varies from person to person).
If something raises your body temperature, like fever, exercise, or anxiety, then your body uses sweating to re-adjust your body temperature back to where it should be. Doing so is crucial, as keeping your body temperature stable helps your internal systems to function as they should.
Sweating is most common on the face, the armpits, the soles of your feet, and the palms of your hand. The amount you sweat is influenced by a variety of factors, including how hot you are and the intensity of your exercise. There's also plenty of variation in how much people sweat. Some of us sweat much more than others, even when our activity levels are similar.
Sweat is mostly water and comes from two main glands – eccrine and apocrine glands. The eccrine glands are smaller and are located throughout your body. Apocrine glands tend to be larger and are often near hair follicles.
While sweat itself tends to have no scent, it can end up smelly because of how it breaks down and mixes with bacteria on our skin.
Does Sweating Help You Detox?
Sweating is often promoted as a way of detoxing. This is sometimes seen as the main reason for trying to sweat more.
It's a compelling idea, as you're not just releasing water. There are chemicals in your sweat too, which could mean that toxins are released.
So, does sweating actually help you detox?
Many scientists say no. Toxins are largely eliminated through the work of your organs, including kidneys, intestines, and the liver.
Instead, you mostly use water, potassium, and sodium chloride when you sweat. You might lose a few water-soluble toxins along the way, but not many. Most toxins are fat soluble instead, so they won't ever come out during sweat.
There are contradictory opinions too. For example, some studies suggest that sweat can contain heavy metals. More research is needed, as those studies had design flaws. There's also the chance that those same toxins would have made their way out of the body regardless.
Right now, there isn't enough evidence to prove one way or the other. But, even if sweating does release some toxins, the detoxing effect is probably minimal. Your kidneys and liver still do most of the work.
Does Sweating Improve Your Mood?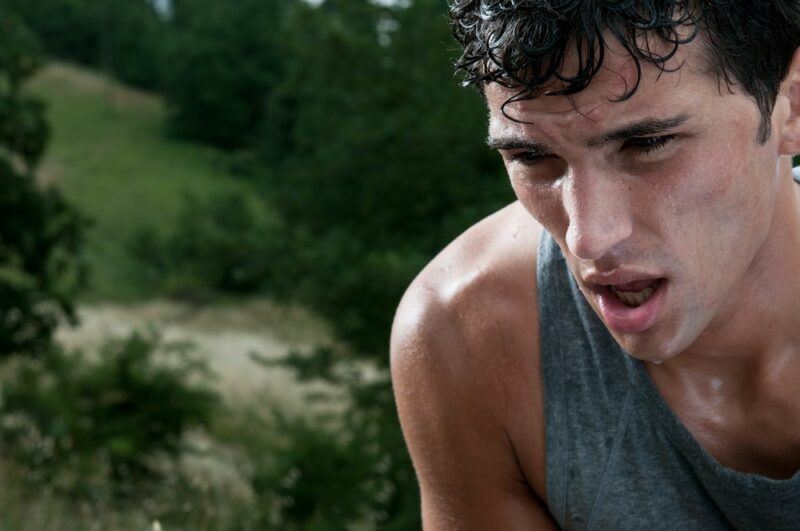 Many articles say that sweating helps you to feel good, as you're releasing endorphins, which boost your mood. That's a misleading claim, as the endorphin release and mood improvement come from exercise rather than sweating itself.
Most of us have already experienced this.
Exercise really does lift you up. It's a fantastic way to feel better physically and emotionally. While it would be nice to get that same benefit from sweating on its own, our bodies don't work like that.
Does Sweating Promote Weight Loss?
Sweating is sometimes seen as a way to lose weight too, based on the idea that sweating makes you burn calories. However, if it does, the increased calorie expenditure is incredibly low.
You do lose some weight from sweating, but only because you're losing water. This isn't helpful, as you'll gain that weight back as soon as you rehydrate.
Still, while sweating doesn't directly promote weight loss, you'll often be sweating because you've been exercising – and exercise is often used as a weight loss tool.
Other Potential Benefits Of Sweating
Sweating is sometimes thought to offer other benefits as well.
One is that sweat could help to clean your skin, reducing the risk of skin infections. There's even evidence suggesting that fluids like tears, sweat, and saliva bind to microbes, which adds to the cleaning effect.
This may also mean that sweating helps to clear your skin, making it more vibrant, and reducing blemishes. To get the most benefits, make sure that you're not wearing makeup when exercising intensely.
Sweating is sometimes thought to lower blood pressure as well because you're losing sodium in your sweat. The effect could also be helpful if you consume too much sodium.
Decreasing sodium by sweating could have other benefits at the same time. However, it's still better to decrease your sodium intake, rather than trying to sweat excess sodium out.
Should You Make Yourself Sweat?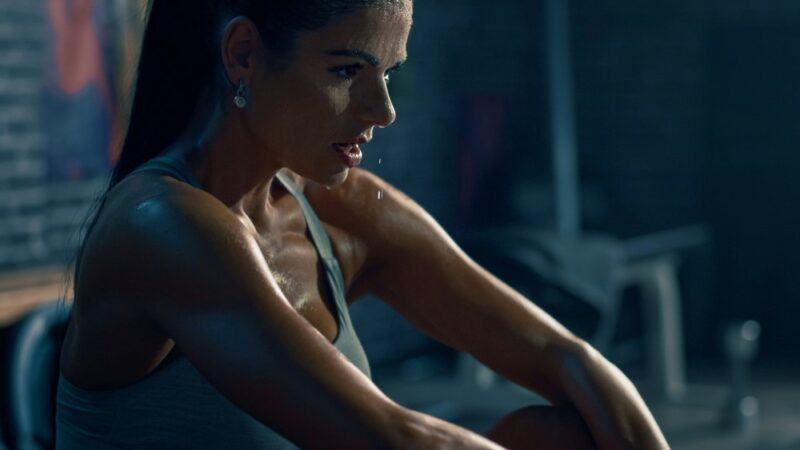 While sweating has many important functions – this doesn't mean that you'll see more benefits by forcing your body to sweat. Sweating too much may even be harmful, especially if you don't take precautions.
You Can Get Dehydrated
Sweat is mostly water, so the more you sweat, the more you lose water. You need to replace that water to keep your body functioning well.
While rehydrating isn't difficult, it is easy to underestimate the amount of water you've lost. This can become a serious problem if you're sweating regularly.
To avoid the problem, keep an eye out for symptoms of dehydration, including a dry mouth, having dark yellow urine, feeling thirsty, and experiencing muscle cramps. If you notice any symptoms of dehydration, then it's time to raise your water intake.
You Risk An Electrolyte Imbalance
For one thing, you lose key electrolytes when you sweat. Electrolytes are an essential part of how our bodies balance fluids. This is why electrolyte imbalances can lead to a variety of health problems, including fluid retention and dehydration.
The problem is that most of us rehydrate with water, which doesn't tend to contain electrolytes
While rehydrating with water is normally a good thing, the lack of electrolytes can be an issue if you're sweating a lot.
Sports drinks, like Gatorade, are an obvious way to get those electrolytes back, but those drinks have their own issues, including a strong reliance on additives and far too much sugar. It's often much better to focus on electrolyte-rich foods or to make your own electrolyte drinks.
Sodium is a particularly significant electrolyte here, as you can lose a decent amount when you sweat. Sodium mightn't seem like a problem because many of us already consume too much. However, if you're on a low sodium diet or sweat excessively, then your sodium levels could drop too low (which is dangerous).
You May Become Too Hot
Heat is often used as a way to promote sweating, like with hot yoga and saunas. Both of those approaches do offer some benefits. For example, hot yoga is more intense than regular yoga and the heat promotes additional flexibility, while saunas can help to improve circulation and help you to relax.
There are also significant risks – ones that are easily missed.
Some people end up with heat-related issues, like heat exhaustion and even heatstroke. Heatstroke is particularly concerning, as this can be life-threatening.
Some health conditions and medications increase the risk of problems from the heat. And, some people are more vulnerable to high heat than others.
This means you should always pay close attention to your body. Even a little discomfort may be a sign to cool down. You can always come back and try again later.
Should You Avoid Sweating?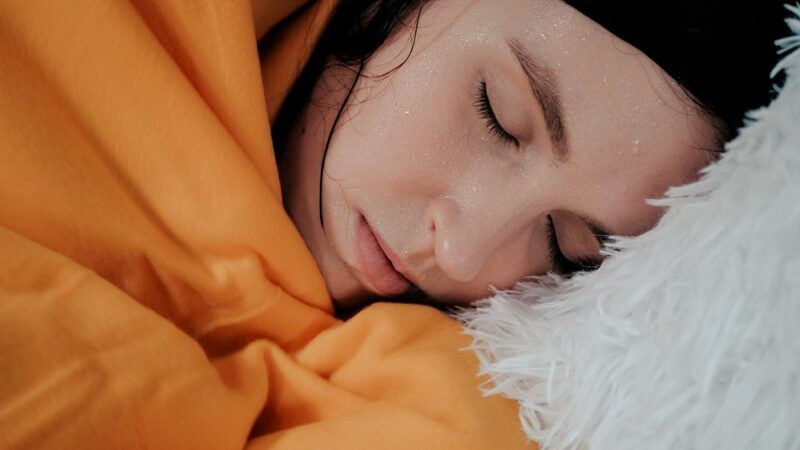 For the most part, sweating is healthy and important when your body is doing it naturally (as long as you stay hydrated and watch your electrolyte levels).
This is particularly true if you're exercising. After all, we know that exercise improves your health and can boost your mood as well.
Plus, you're more likely to sweat after intense exercise than after a slow-paced workout. Because of this, sweating is a useful indicator of how hard you've been working. In that context, sweating more may be a good thing.
However, most of the benefits come from your exercise, not from the sweating. Forcing your body to sweat more doesn't provide extra benefits and, as we mentioned earlier, could even be harmful.
The easiest way to balance things is to exercise. This gives you any potential benefits from sweating, plus all the health impacts of exercise itself.
What About Excessive Sweating?
Everyone sweats to some degree. We often sweat more when the temperature is warm, when we exercise, or when we're anxious. Countless other things influence sweating as well.
While this sweating is generally fine, some people experience much more sweating than normal – a condition known as hyperhidrosis. That condition makes social life more difficult and can lead to physical health problems too.
This type of sweating is defined as going above and beyond the needs of the body. Not surprisingly then, sweating like this hasn't been linked to any health benefits.
Final Thoughts
Sweating is important and healthy, but this doesn't mean that sweating more provides benefits. Indeed, most of the practices that promote sweating, like hot yoga and saunas, come with their own risks.
This means that you should always be cautious. Pay close attention to your body, especially if you start to feel light-headed or fatigued.
It's also helpful to see sweating as an outcome, rather than a goal. So, rather than focusing on maximizing how much you sweat, why not focus on being active instead?
Frequently Asked Questions
Can You Sweat Out A Cold?
Sweating can make you feel better when you're sick – even decreasing some symptoms for a time. But, there's no evidence that you get over your cold any faster.
Sweating could even make matters worse, as it increases the risk of dehydration. If you're using a sauna or steam room, the transition from hot to cold can be rough too, especially if you're feeling very unwell. You might find that you get dizzy and perhaps even pass out.
Why Do Some People Sweat More Than Others?
There are multiple factors at play here. Larger people tend to sweat more as they generate more heat. Muscle mass, age, and health play a role too.
Then there's fitness. Interestingly, being very fit increases the amount that you sweat. It often doesn't look like this though, as when fit people and unfit people do the same task, the unfit ones tend to use more energy, which increases the amount they sweat.
Is It Good To Sweat When Sick?
Regular amounts of sweating are completely fine when you're sick. You might also sweat as the result of symptoms, like a fever, which you don't need to try and suppress.
However, sweating for the sake of sweating is a different story. Trying to sweat your illness out won't work and could easily make things worse. It's better to slow down and let your body do what it needs to.
Why Is Sweat Salty?
Sweat isn't just water. It also contains urea, sugar, ammonia, electrolytes, and sodium. The sodium is what makes your sweat taste salty.