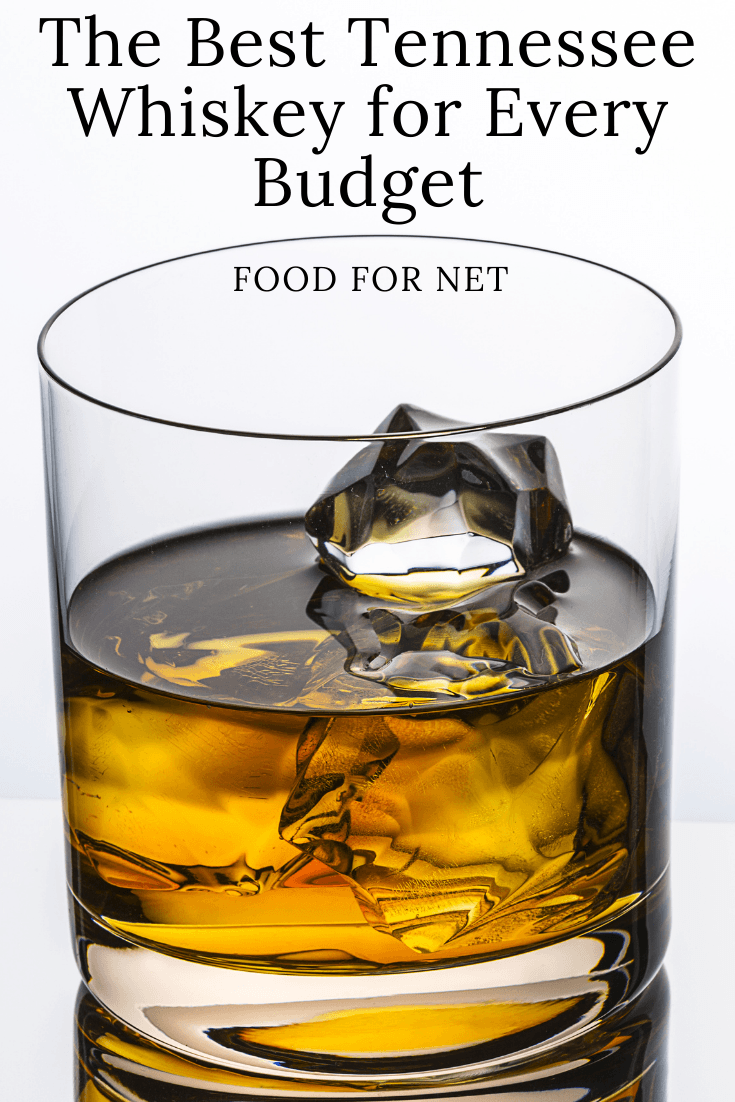 Tennessee whiskey holds a special place in the heart of many, as Tennessee is the birthplace of many classic and world-famous whiskey brands including the legendary Jack Daniels. Since 2013, the law has stated that to be officially considered a Tennessee whiskey, a spirit must be distilled in Tennessee from at least 51 percent corn, and undergone a charcoal filtering process, also known as the "Lincoln County" process.
There is one single exception to the charcoal law and that's for Prichard's. Some agree with this and others were upset by the ruling, but it stands. There's plenty of competition for the best Tennessee whiskey, so the final decision often comes down to preference.
It's always impressive when one can create something truly unique and innovative even inside certain restrictions and rules. It's these that will stand out to whiskey connoisseurs and those who appreciate the flavor.
On the other hand, whiskey is the go-to spirit for many well-loved cocktails, so it's good to have some cheaper options, too. Jack Daniel's has its customers covered on all fronts, from their best-selling original No. 7 to their premium No. 27, aged for longer and double-filtered through the charcoal.
It's these extra steps that add value to the whiskey. No. 7 is still an absolute legend but the additional details in the No. 27 give it a deeper, richer, more refined feel and flavor. The same can be said for any whiskey – the longer it's aged and the more steps required, the higher the price tag.
Lower-end whiskies are often still used for sipping as they do carry nice flavors, but they're also generally the popular choice for a mixed drink like an old fashioned or a whiskey sour. As you move up, the premium Tennessee whiskies offer an experience of their own and you'll want to enjoy them neat.
The Best Tennessee Whiskey For Every Budget
Bottom Shelf Tennessee Whiskey
1. George Dickel Barrel Select Tennessee Whiskey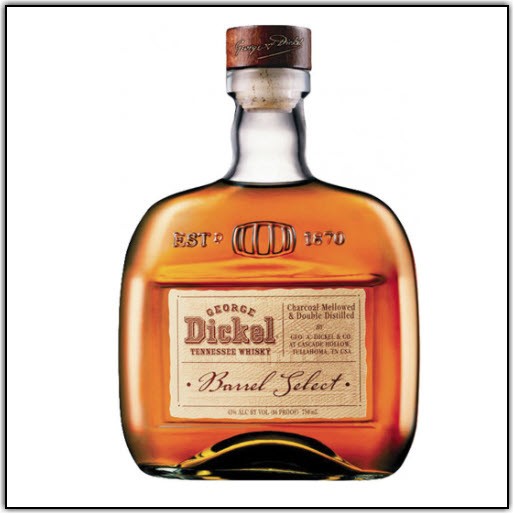 Originally, George Dickel was one of the many unfortunate distilleries that had to close for prohibition. It was rebuilt, though, by someone else in 1958, Master Distiller Ralph Dupps. He wanted to preserve the origins and authenticity of the distillery, so he obtained the original manuscripts with the original recipes and distillation processes.
The distillery was eventually taken over by current Master Distiller John Lunn who works hard to carry on the legacy that is George A. Dickel Distilleries.
Their Barrel Select Tennessee Whiskey is created from a mash of 84% corn, 8% rye, and 8% malted barley. This combination is fermented and double distilled through column and pot stills. The whiskey is then matured from 10-12 years in a variety of charred barrels.
The result is an oaky aroma with vanilla, candied nuts, and some underlying wood smoke. The palate offers lots of caramel, cloves, and toasted marshmallows with faint notes of citrus and mint in the background. The finish is long and complex with notes of oak, cinnamon, and corn.
2. Prichard's Tennessee Whiskey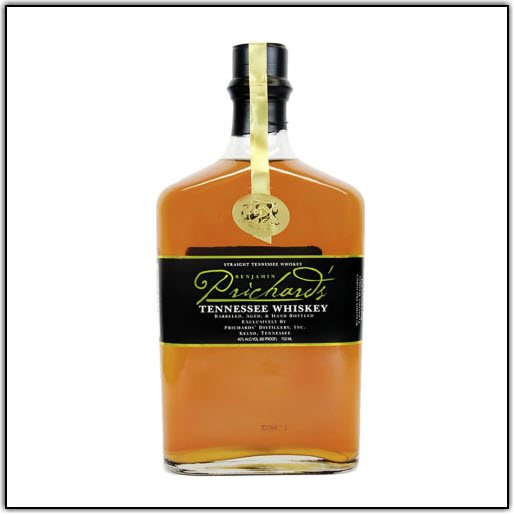 Prichard is a fifth-generation family company that still strives to maintain the original Tenessee whiskey made by their fifth-generation grandfather, Benjamin Prichard. He always used white corn to make his whiskey instead of the traditional yellow corn used by most others.
It's a subtle difference but it adds a unique touch of sweetness that is distinctly Prichard's. Prichard's Tennessee Whiskey is also unique in that it's the only Tennessee Whiskey that's exempt from the usual required charcoal mellowing process.
It's an exceptional whiskey that the company has always been proud of. It boasts a complex flavor profile with a strong sweet and spicy opening. You'll notice notes of nutmeg, vanilla, cinnamon, and a hint of eggnog. This is followed by spicy white pepper and a slight touch of berries and apples with a chocolatey, coffee-like undertone. The finish is full of rich malt and spice that lingers longer than you expect.
3. Jack Daniel's Old No. 7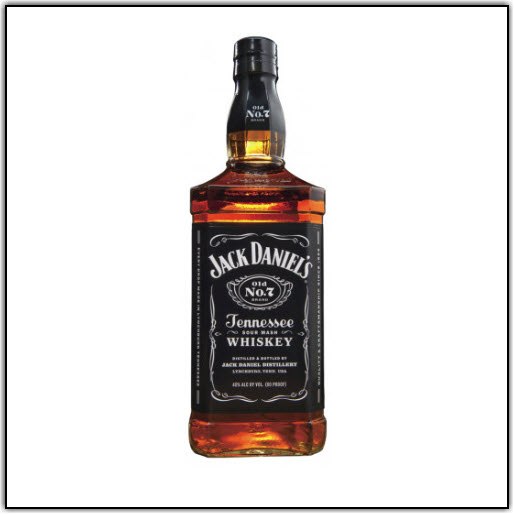 Whatever you're looking for in a whiskey, Jack Daniels tends to deliver. The classic black label is one of the most recognizable icons in the spirits industry, and the collection has many options. Jack Daniel's Old No. 7 is the number one selling whiskey in the world, likely the result of its incredible smoothness, signature flavors, and affordable price tag.
The smoothness comes from their careful charcoal mellowing process, where each delicate drop of whiskey passes through handcrafted charcoal over three to five days.
The aroma has notes of vanilla, banana, yeast, and a strong sense of corn. The palate is similar, with banana and corn and some char from the barrels. The finish is long and sweet, tasting of candy corn and tropical fruit with a little heat on the end.
4. Nelson's Green Brier Tennessee Whiskey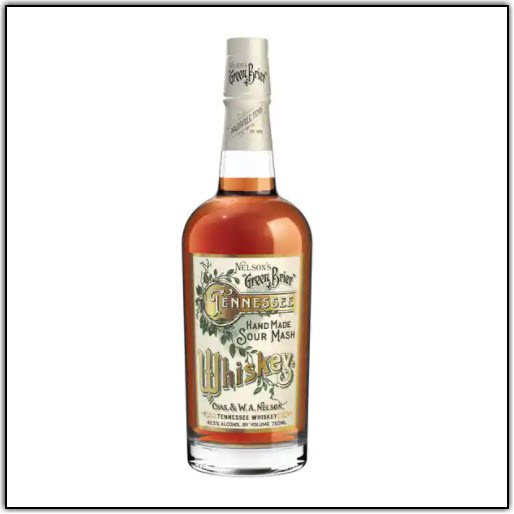 Recently resurrected, this is an old Tennessee Whiskey that stopped production in 1909. The company was happy to bring the incredible family recipe back, though, as it was an amazing whiskey well-loved by many.
It's put through a special mellowing process with a bed of sugar maple charcoal. It's aged for two to five years in charred oak barrels, producing a distinct, high-quality taste. It's one that, back in the day, set the standard for many future Tennessee Whiskies.
The aroma is warm, filled with caramel, cinnamon, vanilla, and apple. The palate follows with flavors of cinnamon, brown sugar, caramel apple, and a little cocoa. The finish is long, with lingering notes of cinnamon and brown sugar with a touch of apples and black cherry.
Middle Shelf Tennessee Whiskey
1. Heaven's Door Straight Bourbon Whiskey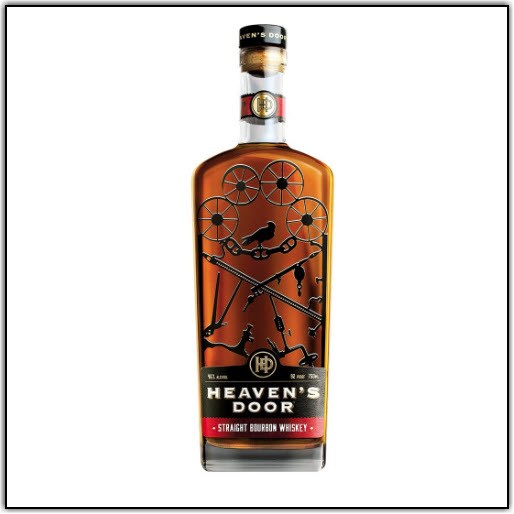 Not only does this top-notch whiskey come in a beautiful, unique bottle but it's highly decorated. It was awarded a gold medal at the 2018 San Francisco World Spirits Competition, it scored 96 points at the 2018 Ultimate Spirits Challenge, and was given a double gold at the 2018 New York World Wine and Spirits Competition.
Heaven's Door Straight Bourbon Whiskey was also made in collaboration with Bob Dylan, giving it immediate notoriety.
The nose offers a simple combination of baking spice and vanilla with undertones of toasted oak. The palate features buttered popcorn, dried fruit, and baked bread. The finish is long with sweet and spicy hints of cinnamon and nutmeg with a little caramel in there, too.
2. Uncle Nearest 1856 Premium Aged Whiskey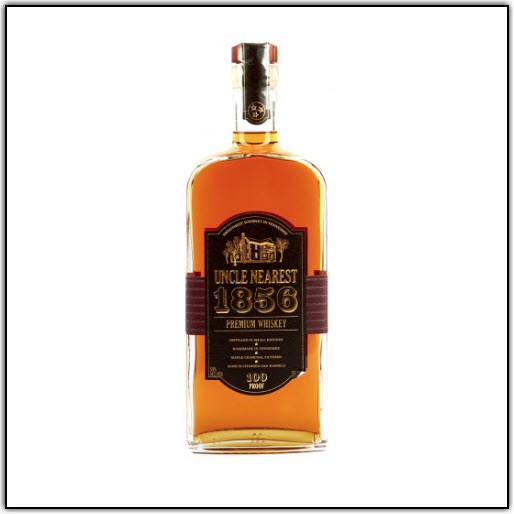 Cigar and Spirits Magazine named Uncle Nearest 1856 Premium Aged Whiskey "one of the top five whiskies in the world" in 2018. It's carefully handcrafted with an 11-step, 25-day distillation method, and a special bespoke charcoal filtration method.
In addition to the commendation for Cigar and Spirits, it's earned 25 other awards since it came to be in July 2017. These include titles like "world's best," and several gold and double gold medals at various competitions and challenges.
The nose is rich and sweet with notes of baking spice and charcoal. The palate is just as rich with creamy, subtle notes of sweet orchard fruit and baking spice with a smooth and complex finish.
3. Corsair Triple Smoke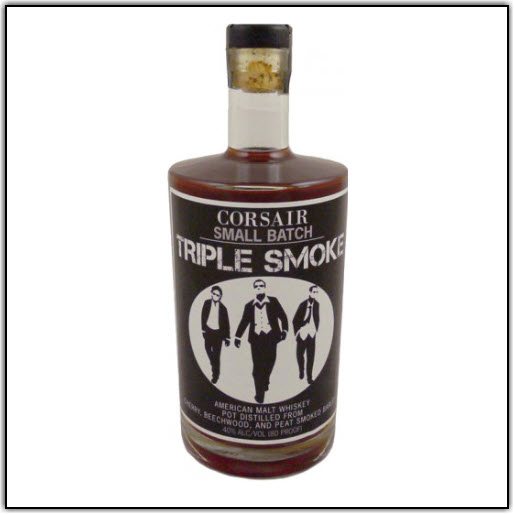 Whiskey Advocate named Corsair Triple Smoke the "artisan whiskey of the year" in 2013. It's the result of Corsair Master Distiller Darek Bell wanting to do even better, make a whiskey that's even more unique and interesting.
True to its name, this whiskey is made exclusively from American malted barley and smoked over three different types of fuels. After smoking, the whiskey is distilled in an antique copper-pot stills and aged in new, charred American oak barrels.
The nose offers notes of cinnamon and sweet honey with dates, figs, roasted nuts, and a hint of jerky in the background. The palate follows with a touch of chocolate and peat and a long finish with almonds, pepper, and toasted bread.
Top Shelf Tennessee Whiskey
1. Jack Daniel's No. 27 Gold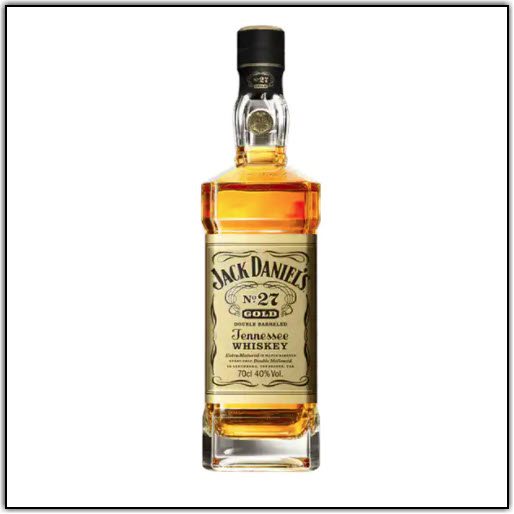 Jack Daniel's No. 27 Gold begins the same as their famous No. 7 and it's held to the same extremely high standards. What makes the difference is the twice charcoal mellowing process, making it extra smooth and luxurious.
It's also matured extra long in golden-hued maple barrels, giving it a rich finish that's warm and comforting. It's essentially a premium, refined version of their classic original.
The aroma has a strong note of maple, unsurprising after being aged in maple barrels. It smells like classic maple syrup with notes of banana as well. Following this are slight notes of spicy, fruity undertones of raisin bread and maraschino cherries.
The palate is heavy on the caramel with lots of maple as well. This is followed by classic spices like nutmeg and cinnamon with notes of overripe fruit. Overall, it's a sweet whiskey. The finish is sweet as well, with lots of chocolate and banana.
2. Jack Daniel's Single Barrel Tennessee Whiskey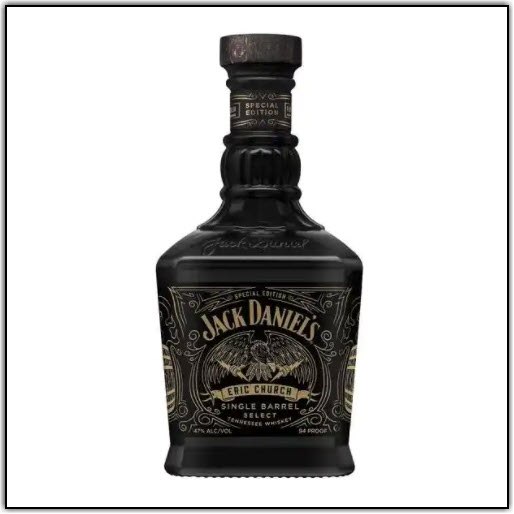 Jack Daniel's dominates the top shelf of Tennessee Whiskey with their other higher-end offering – their single barrel select, inspired by Eric Church and his tastes. Some press releases suggested that he was also involved in the selection of the barrels. It was a fitting combination as Eric Church mentions Jack Daniel's fondly in some of his lyrics.
The aroma is creamy and sweet with lots of banana. The background offers mint and limestone with notes of smokey toasted marshmallow. The palate follows with a woody flavor in front followed by the same smokey campfire noticed on the nose. Notes of chocolate fudge sit on the sweet and simple finish.