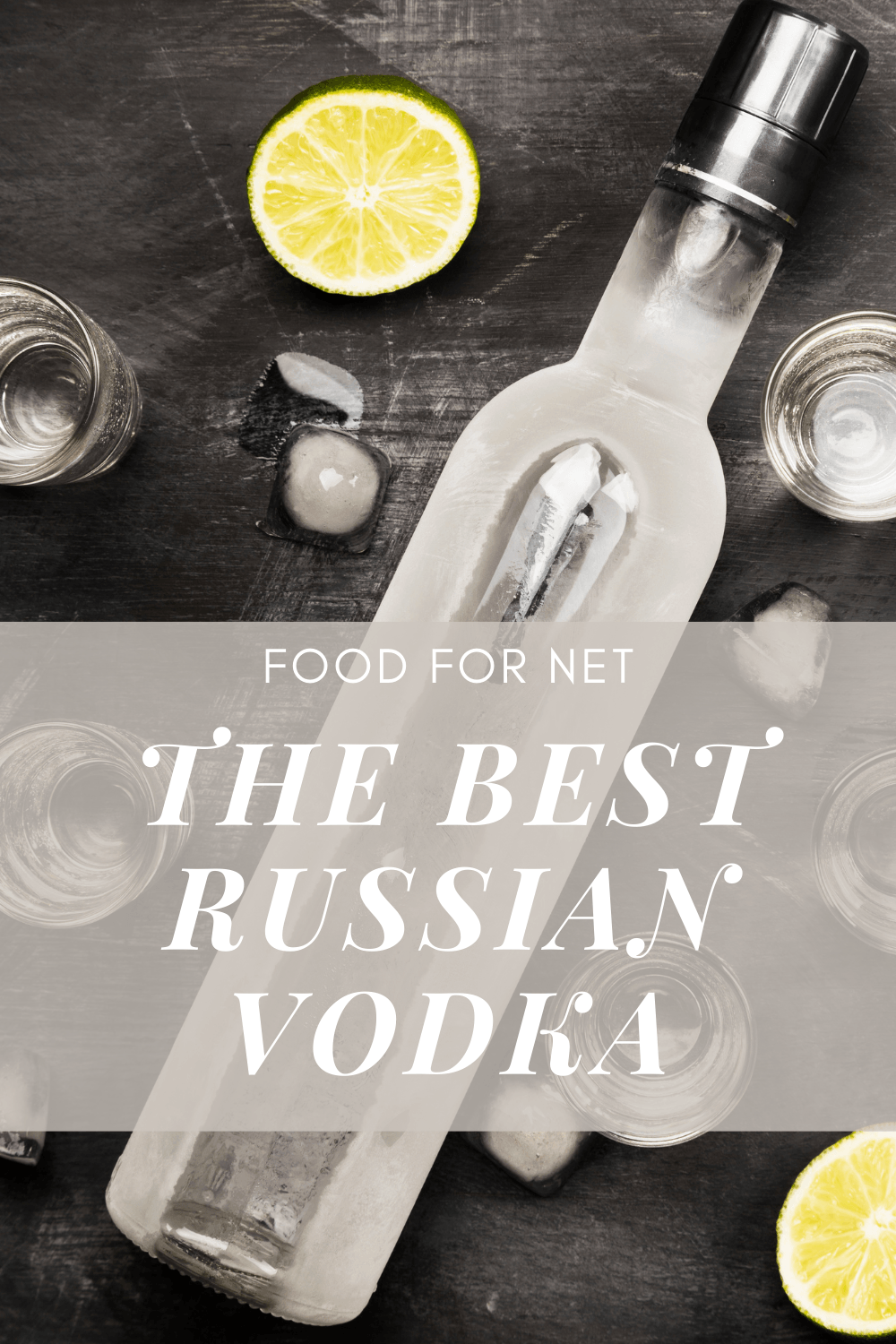 When you want vodka, looking for the best Russian vodka is a logical approach. After all, vodka is strongly associated with Russia. It's even said that the word "vodka" comes from the Russian word "voda" for water. This would make sense since so much water is involved in the making of vodka, but there is actually no hard proof that this is the case. While vodka is a commodity in Russia, it also has deep roots in Poland.
The original inventor of vodka isn't clear, but it's between Russian, Poland, and Finland, who all have documentation mentioning vodka around the same time in the 1300s.
The best Russian vodka is made from high-quality grains and equally high-quality water. The water is often pulled from wells and mountain streams where it's collected it's pure, crisp, and clean.
Originally, it was made from potatoes with a low alcohol percentage of around 13%. This is because it was used mostly for medicinal purposes. It wasn't consumed recreationally until much later.
Today, it's most commonly made from fermented grains, although it can technically be made from anything fermentable like fruits or vegetables. It doesn't much matter what's used as the end result is typically a fairly neutral spirit.
Many vodkas have pleasant aromas and light flavors, but vodka is not known for having intense flavors. This is what makes it such a contender for mixed drinks of all kinds.
Vodka gets its value from a combination of the grains and water used, the process it goes through, and the experience it offers.
High-quality, organic grains, for example, will yield a higher price. There is only one distillery in Russia that uses white winter wheat malt, so this is highly valuable to someone who likes what that particular malt has to offer. The black soil in the Tambov region also produces some of the highest-quality grains, hence why some distilleries source their grains from this area exclusively.
Many also consider what they want to use it for. Vodka is a popular ingredient in many cocktails and people are always trying to find the best one. Vodka is known for being neutral and somewhat tasteless compared to other spirits.
So, even though it may seem backward, someone looking for the most neutral spirit they can find may pay more for the cleanest, smoothest, most neutral tasting one out there.
Whether it's top-notch grains, a highly innovative filtration process, or deep-rooted tradition and values, the following expressions are among the best of what Russia has to offer.
For more ideas, why not check out our lists of other spirits, like tequila and Irish whiskey? After all, you'll need more than one type of spirit in your liquor cabinet.
Best Vodka Brands
1. Beluga Noble Vodka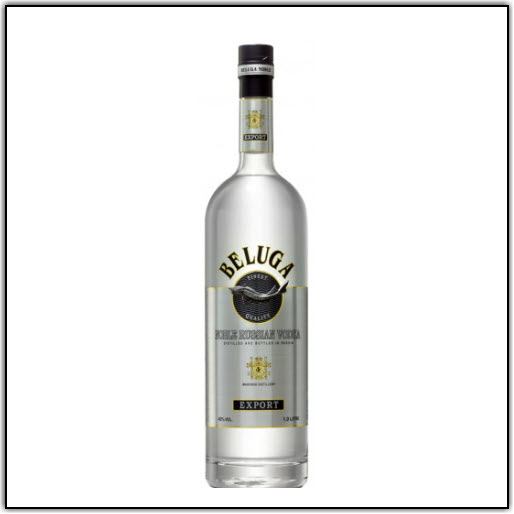 Beluga Noble Vodka is distilled right in the heart of Siberia. It's made using only the purest artesian waters. The water is sourced from impressive Siberian wells that reach 300 meters deep which help Beluga Vodka create some of the highest-quality, most premium vodka products.
The line of Beluga Vodka is produced in the Mariinsk distillery where they use only the best and most innovative technology. Their flavors are known for being rich and refined thanks to their triple distillation method and a 30-day rest period.
The nose is clean and fresh with notes of lemon and spice and hints of sweet herbal and malt. The palate is complex, beginning with light flavors of spice and citrus, followed by malt, honey, and syrup. The finish is very sweet.
It's a versatile vodka that tastes great neat but also goes well in many cocktails – most notably, a Beluga Russian Porto where it's recommended you mix it with a White Porto and Angostura bitters.
2. Beluga Transatlantic Racing Vodka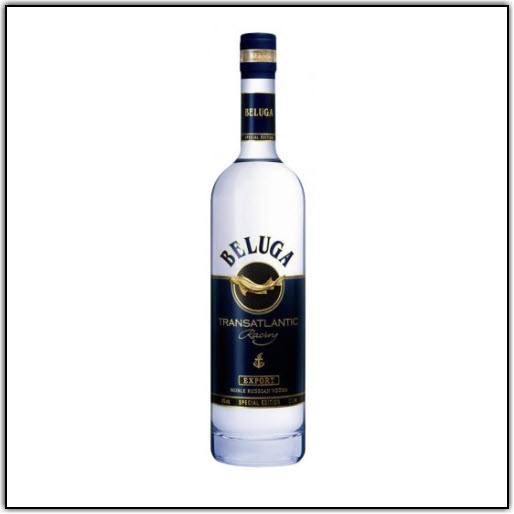 Not only is Beluga a premium and innovative collection of vodka products but each of its five vodkas is inspired by something meaningful and specific – charity, polo, art, gastronomy, and transatlantic racing. Each of these means something to the creators as well as to Russia itself.
The Transatlantic Racing Vodka pays homage to the Russian yachting team which has done Russia proud with its great success at regattas across the Atlantic and Mediterranean.
Beluga Vodka is created using traditional Russian methods which involve the primary distillate being washed through quartz sand and triple-filtered through columns of graphite before percolating through quartz sand again. This process removes the harsh smell of the spirit while enhancing the softness and richness of the final flavor.
The Transatlantic blend, in particular, is also filtered through natural cotton and rested for 45 days. This leads to an elegant, delicate vodka with a smooth and refreshing finish. It's an experience unlike any other.
The nose is incredibly crisp and fresh followed by a creamy, malt-flavored palate that's followed with lemon zest, spice, and a note of freshly baked bread.
3. Mamont Siberian Vodka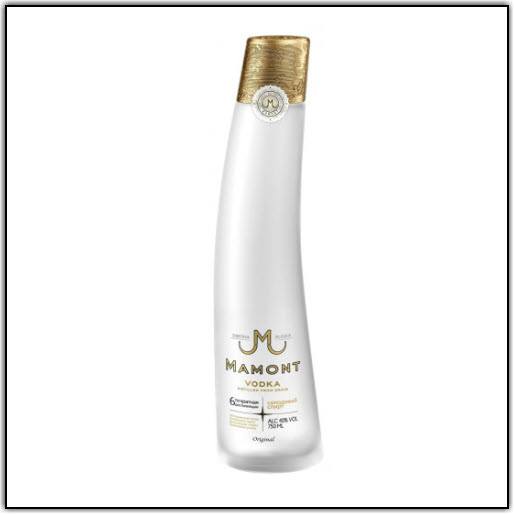 The beautiful, elegant Mamont Siberian Vodka is inspired by the Yukagir Mammoth and is the only Russian vodka to be distilled from white winter wheat malt. This exquisite expression comes from the Itkul Distillery which dates back to 1862 when they submitted a petition to distill to the Russian government.
It took five years, but the petition was granted in 1867 with the distillery officially establishing itself the next year. They have remained active all these years, their processes and technology have been heavily upgraded to stay up to date with innovation.
Part of this is the unique process their vodka now goes through. Premium, pure Artesian well water from the Altai area is combined with mountain spring water and filtered through silver birch charcoal six times.
This method is a Russian innovation and local cedar nuts are added at the end for the perfect finishing touch.
The name and the bottle design both take inspiration from the Yukagirl woolly mammoth that was discovered in Siberia only recently in 2002. The lean, sleek, curved bottle is meant to resemble the shape of their slightly curved tusks.
The exquisite, complex aromas and flavors in this vodka come from locally sourced ingredients and heavy quality control at every step of the production process. It offers a lovely fruit-filled aroma on the nose with a heavy raspberry overtone.
The palate is smooth and dry with sweet, subtle hints of marshmallow and almonds. The finish is a long one with a slight hint of anise.
4. Elit Vodka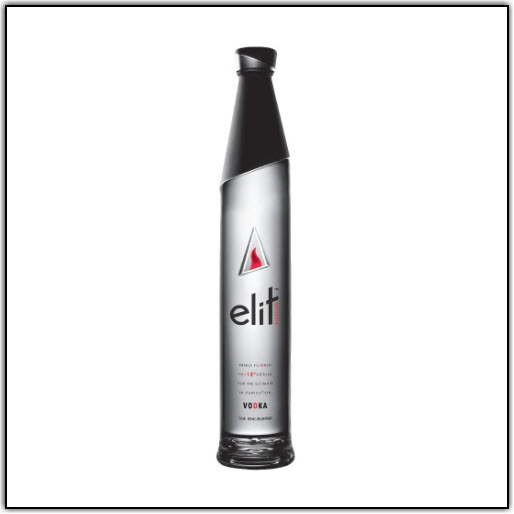 Elit Vodka uses premium artesian well water rich in minerals and carefully filtered for optimal results. What comes out is a vodka that is so pure and velvety smooth.
This particular vodka was created in 2003 and it was one of the first luxury vodkas to hit the market. Though not an old blend, it was inspired by the age-old tradition of leaving casks outside in the freezing cold temperatures as a way to filter the spirits.
They source the grains from a single estate located in the Tambov region of Russia. Here you'll find some of the most fertile soil that yields the highest quality grains. The grains are still inspected carefully and triple-distilled.
After distillation is finished it's shipped to a facility in Latvia where it's diluted using artesian well water and filtered using fine quartz sand and charcoal.
The final stage is where the signature freeze filtration happens in -18 degrees celsius. The result is an ultra-smooth vodka that has won awards for its exceptional crispness and purity.
The vodka is neutral, super-pure, smooth, and clean. It's a refreshing sipping experience or it works great in a premium cocktail. The palate offers some light peppery notes and a sweet finish.
5. Jewel of Russia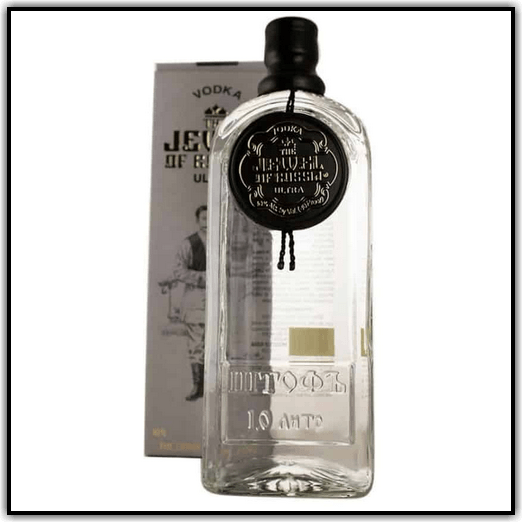 What could be more fitting than a bottle of vodka called the Jewel of Russia? This is an ultra-premium product, one that received a rating of 93 points from Wine Enthusiast. The rating is well-deserved too, as the vodka has a full bodied flavor, yet still remains smooth.
The vodka is made from grain and is distilled five times before it is filtered. Filtering follows traditional Russian approaches, which includes using charcoal, paper, and sand.
Key aromas include fruitiness, rye, and mild pepper. There is a mineral edge to the finish, while the body is both smooth and study. The mineral finish is distinctive and could be too strong for some. Still, this feature is fantastic in vodka martinis and other cocktails, giving a strong Russian tone to your drink.
6. Russian Standard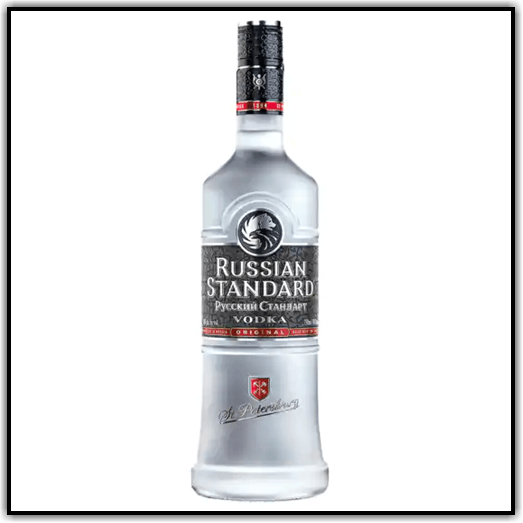 This Russian Standard vodka is one of your best choices when you're on a budget. A 750 ml bottle can be as low as $20. But, don't be dissuaded by the price tag. This is still a premium bottle of vodka.
The vodka is produced using pure glacial water and is distilled multiple times and then charcoal filtered four times to ensure purity. The product has even won multiple gold medals, including ones from San Francisco World Spirits and the Beverage Testing Institute.
This product is sometimes called a bold vodka, with peppery notes, where you can taste the wheat and rye used to create it. The balance of flavor and purity makes this an excellent entry point into the world of Russian vodka.
The Many Uses of Vodka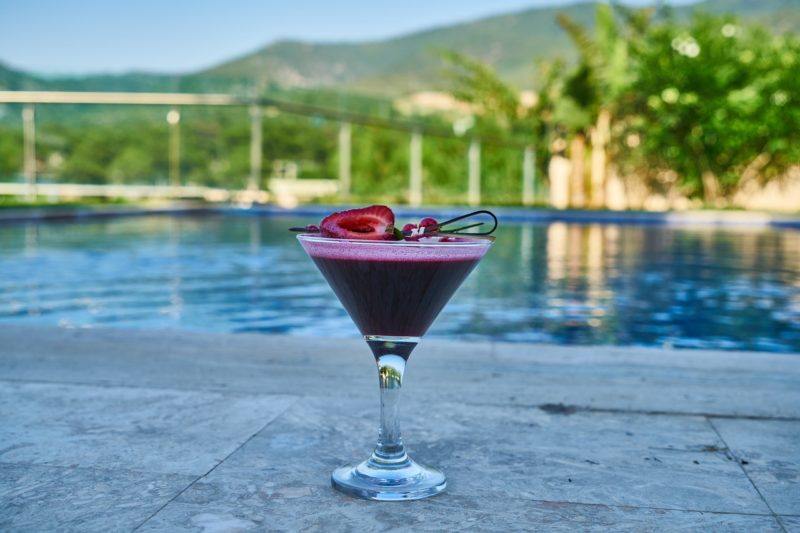 It's no doubt the vodka is a versatile spirit, but a wide range of mixed drinks are not the end for this clear and intriguing liquid.
Health and Medical
Centuries ago, vodka was used for medicinal purposes and not recreational drinking. While this is not its main purpose any longer, that doesn't mean the benefits no longer exist.
For example, a small amount of vodka can treat a mild toothache. Pour some vodka on a cotton ball and apply it to the gums above the sore tooth for relief.
You can also use it to create a flexible ice pack. How many times have you tried to ice a painful area but struggle with a plastic square-shaped ice pack or a bag of loose ice that won't cooperate? Combining vodka and water in your freezer bag creates a solid but flexible frozen pack you can mold to your body.
It's also great for ridding yourself of a jellyfish sting, should you ever get one.
Hygiene
Due to the high alcohol content, vodka can be used to disinfect hands before eating or after using the restroom.
It also works as an aftershave, body odor neutralizer, and dandruff repellent when added to shampoo or conditioner.
Around the House
It works great as a mirror or window cleaner. Add some essential oils to leave behind a pleasant and/or refreshing scent.
You can also use it to preserve the color of your clothing. Dark clothes, in particular, fade over time. It's especially annoying when colors fade more only in certain areas, rendering the piece unwearable.
A quick spray with vodka every so often helps preserve the color. Adding essential oils to this, too, will make your clothes smell great as well!
Cooking
You can also cook with vodka. Doing so might seem surprising, as vodka has little flavor of its own. However, it does act as an emulsifier and improves both the texture and the flavor of many dishes.
Baking with vodka works well too and often gives you much flakier pastry than you'd get otherwise.