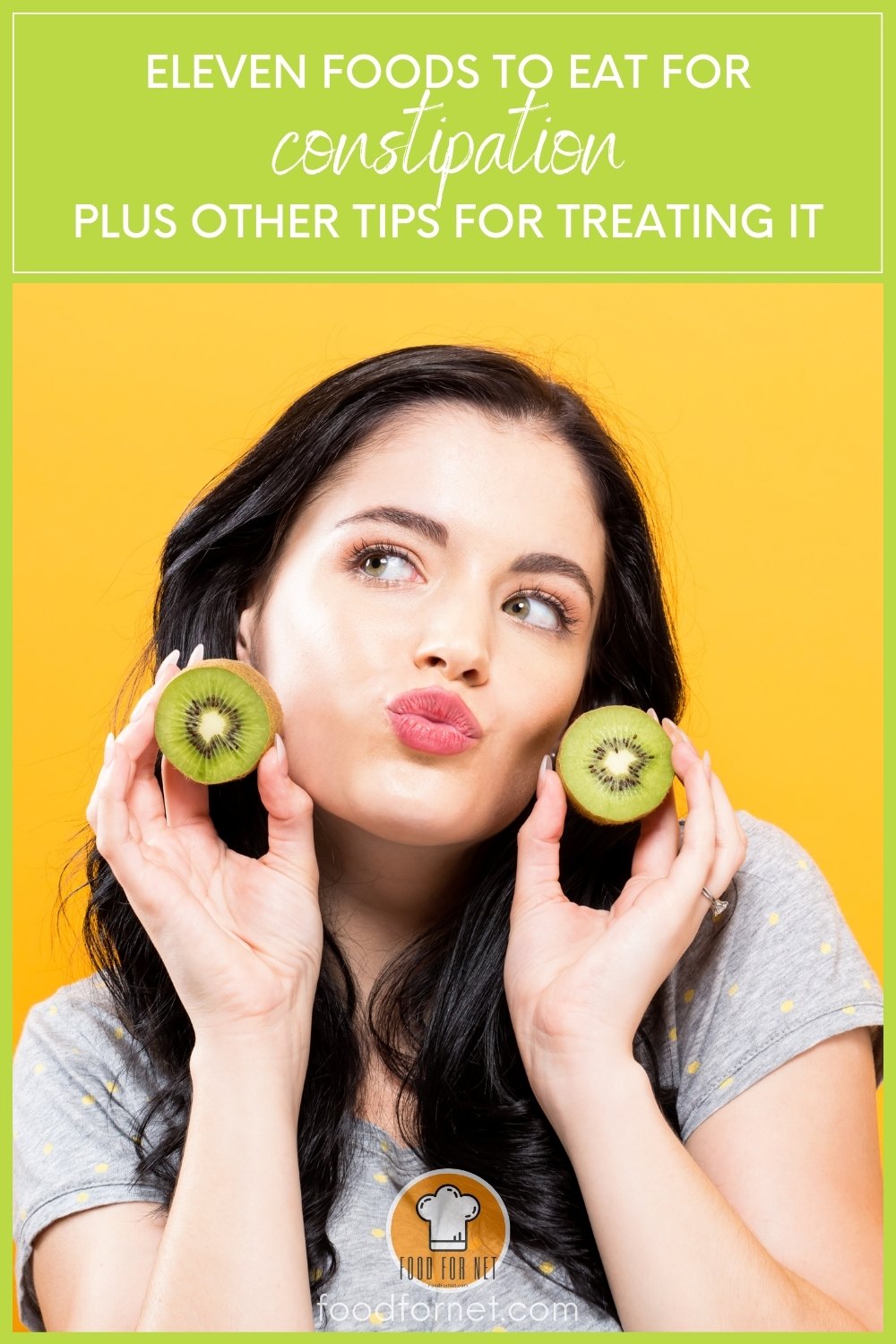 How do you know if you have constipation? If you count the number of times you have your bowel movements weekly and they are less than three, that is one of the most common symptoms of this condition. Aside from that, it is also painful and your stools are hard. And also, even if you are already done doing your business and you feel like you still have to go, that could also be a sign that you are constipated.
Constipation is a condition that affects people of all ages. According to the National Institute of Diabetes and Digestive and Kidney Diseases (NIDDK), as many as 16 out of 100 adults can experience this. The numbers are even higher for those who are aged 60 and above. It is now 33 out of 100 adults who can feel constipated.
There are several reasons why constipation happens. A lot of it has to do with your diet. If you are not adding enough fiber to your diet and if you do not drink enough fluids, you are most likely to experience this. It can also happen more to people who spend most of their time in bed or sitting down, and those who do not like to exercise.
Still, there are also some people who get constipated due to a condition, such as pregnancy, or to experience it as a side effect of the medicine they are taking.
The good news is that it is easy to deal with. With simple changes to your lifestyle, and most especially your diet, you can change your situation. One of the best ways is to add more fiber and probiotics. For the former, you should have at least 25 to 30 grams daily, as this is the recommended value. Many foods are natural laxatives so just adding them to your daily diet can help a great deal.
Probiotics can also be helpful, as shown in a study published by the American Journal of Clinical Nutrition, citing that probiotics not only help to make your stools softer but also increases your bowel movements. There are many foods that are rich in both of these, so we have listed them down to help you know what foods are best for constipation.
Best Foods For Constipation
Yogurt and Kefir
Prunes
Oranges
Kiwi
Apples
Spinach
Sweet Potato
Chia Seeds
Oatmeal
Rice
Whole Grain Rye Bread
Yogurt and Kefir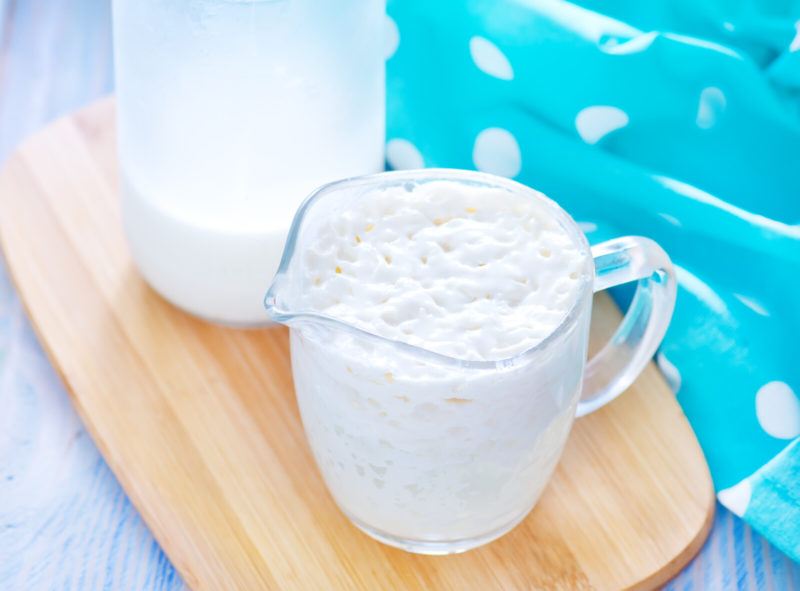 While some dairy products may be bad for constipation, there are also many that contain probiotics which we already claimed can help with constipation. Kefir is very similar to yogurt actually, but it has more probiotics. But if you cannot find kefir at the grocery, yogurt is still very good for you. You can have it for breakfast and just add some berries for toppings. You can also try making your own at home, this Sous Vide Citrus Yogurt is very easy to make and very delicious.
Prunes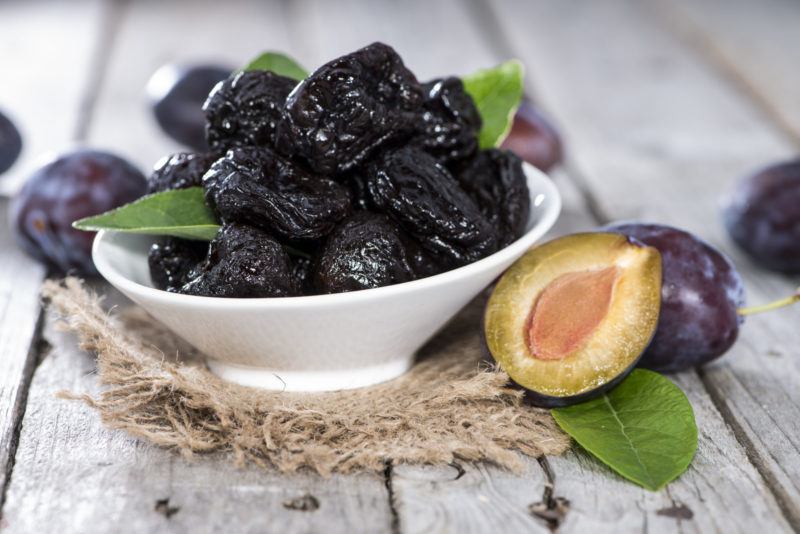 If there is one food that many people know can help with constipation, they are prunes. It is basically dried plum and it contains not just fiber but also other compounds that help with your gut. Eating about a hundred grams of prunes each day can help with your bowel movements. Make prunes as your go-to snack during the day, or add them to other meals like salads and smoothies.
Oranges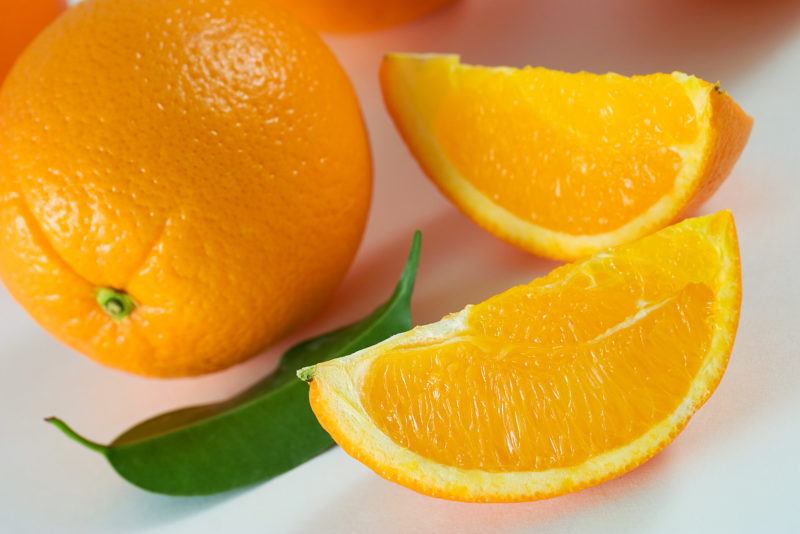 Citrus fruits are always a good idea when dealing with constipation, especially oranges. They contain lots of fiber, with one orange, you'll already be. getting more than 10% of the daily recommended intake. Not ot mention that it does not contain a lot of calories, making it perfect for those who are watching what they eat.
What makes it great for treating constipation is the presence of naringenin, which studies show can help with the condition. While you can certainly add them to your dishes, such as in this Slow Cooker Orange-Teriyaki Tofu, if you are trying to treat your constipation, it is. best to have them as is.
Kiwi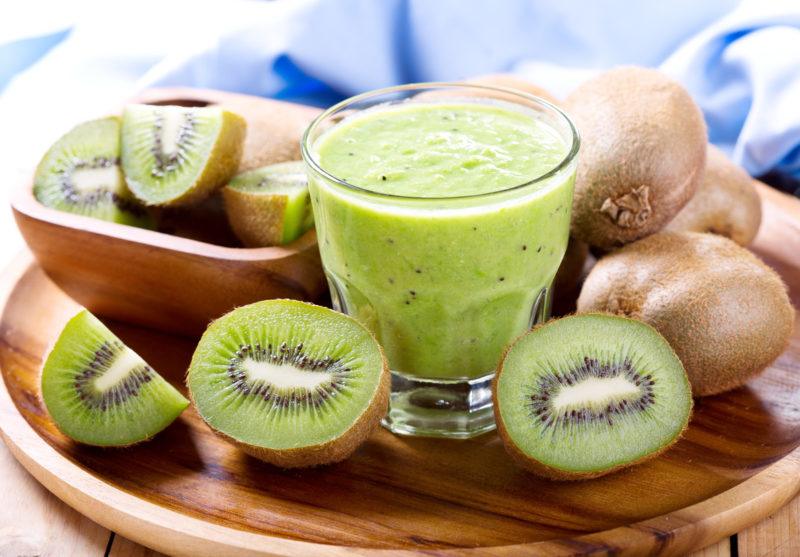 From the outside, it may not look appealing, as its color is not as bright as other fruits, but once you cut into a kiwi fruit, you'll get a luscious green fruit that presents many benefits. Its high vitamin C content can help you achieve healthy-looking skin and also prevent you from getting sick.
It can even help you sleep better, and protect against cancer and hypertension. Those who eat them regularly are also able to pass stool more consistently, and a study even suggested that it could be used as an alternative to mild laxatives.
Apples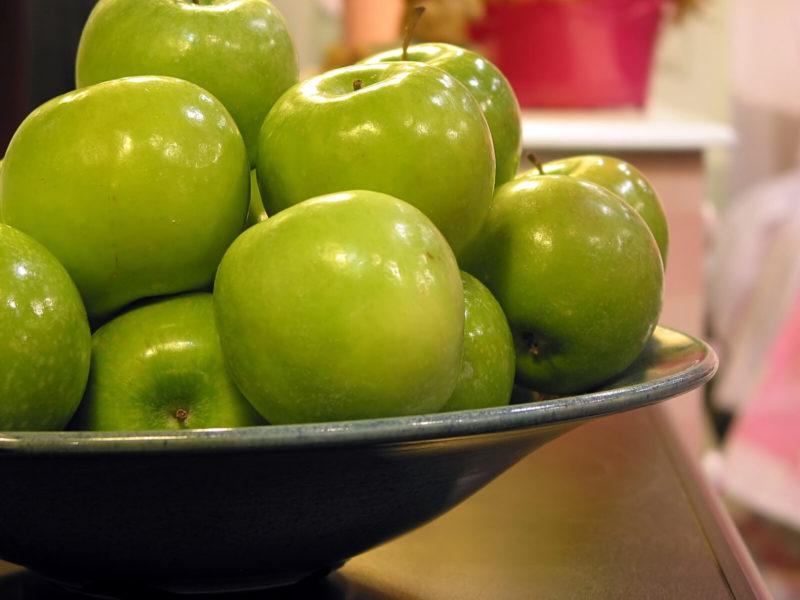 Another fruit that has a high fiber content is apples. While we mostly associate apples as something to be used for diarrhea, it can actually also help with constipation. Apparently, this is because apples contain both soluble and insoluble fiber. The former is the one that helps when you have diarrhea, while the latter is for when you have constipation.
Now, what part of the apple you eat depends on your condition. If you have constipation, you will need to eat the apples with their skins still on, as that is where the insoluble fiber is. Just make sure to get your fresh apples from reliable sources so you can be sure they are organic and do not contain harmful chemicals, especially on the skin part.
Spinach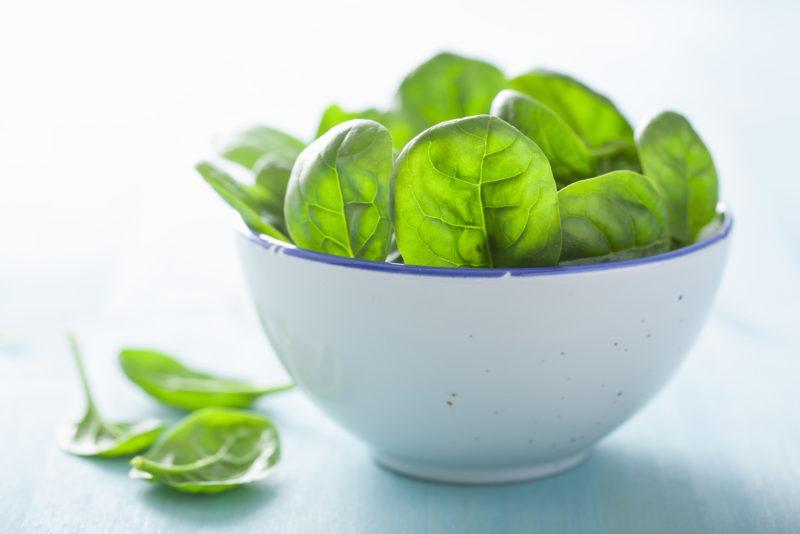 Leafy greens are always good for you. They are packed with vitamins and minerals, such as fiber, which as you know is necessary for proper bowel movements. With only one cup of spinach, you will already have had around 17% of the recommended daily value for fiber.
You can easily add spinach to your green smoothie, just add some fruits to mask any bitterness. But spinach is also good for a lot of dishes, like soups, pies, and more. This Spinach Shakshuka recipe makes use of this healthy leafy green instead of the usual tomato sauce. It can be enjoyed any time of the day, whether for breakfast or midnight snack.
Sweet potato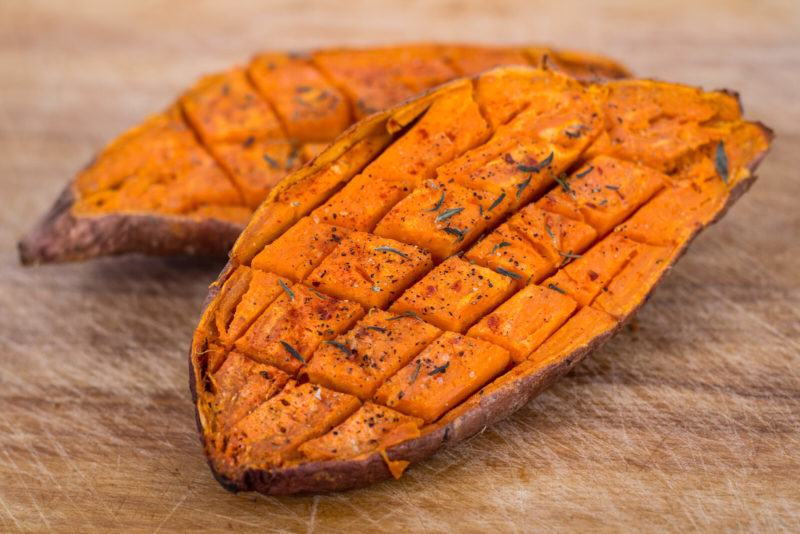 Instead of your usual potatoes, swap it out for some sweet potatoes instead. They are healthier as they contain a lot of fiber. They can even help with conditions like diabetes and stress. For the former, sweet potatoes rank low on the glycemic index.
This means that it will not cause your blood sugar to spike up as it the sugar it releases goes through your body slowly, helping to manage your blood sugar levels. It may also help with protecting you from certain types of cancer, such as breast and colon, most especially theones that have purple skins.
Chia Seeds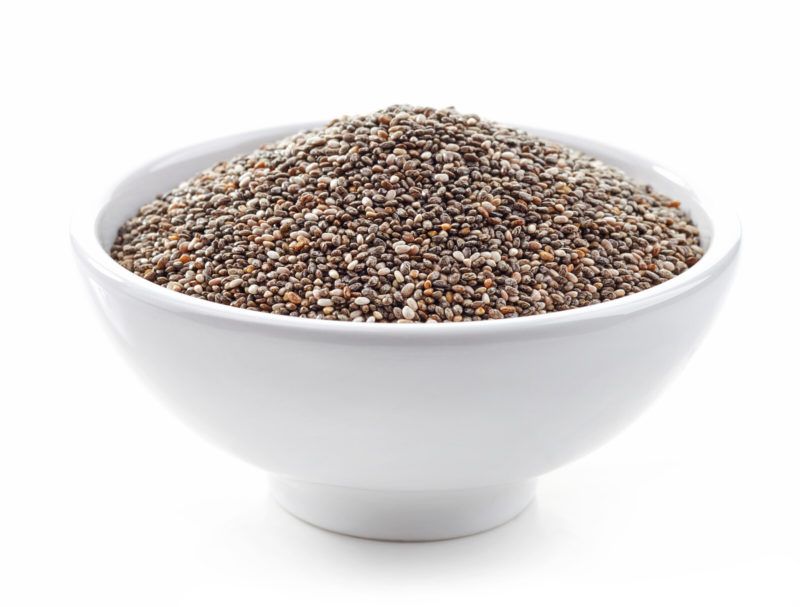 For those who are not yet familiar with chia seeds, it is one of the healthiest foods you can eat. Many people consider them one of the superfoods, as they contain lots of nutrients that are beneficial for your body. Aside from fiber, they also contain protein, calcium, magnesium, and phosphorus. They are also low in calories and also gluten-free.
It helps with constipation because it can absorb a lot of water, forming a gel that can help to soften your bowels, making it easier to pass. Many people use them in their smoothies or adding them to their overnight oats. You can also add them to other dishes, like this Chia Flour Pizza Dough.
Oatmeal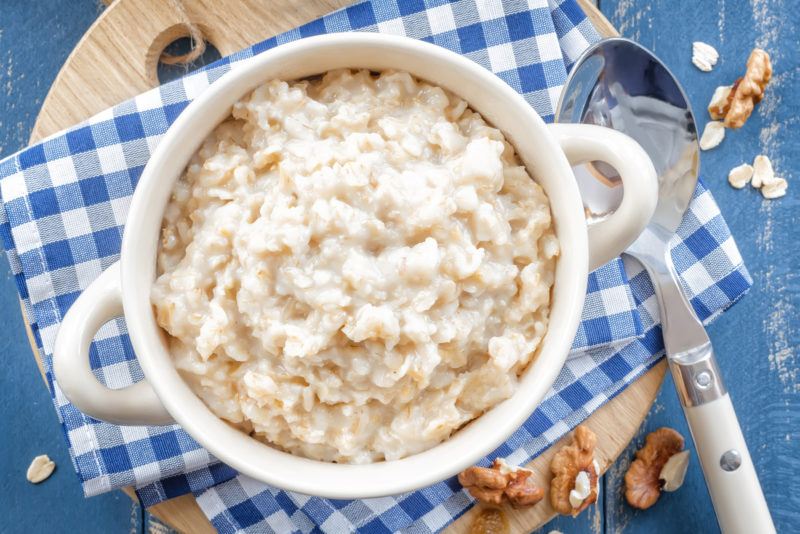 Another one that is loaded with fiber is oatmeal. The oats are abe to absorb lots of water jus tlike. thechia seeds, thereby helping with digestion. Aside from that, many studies have dfount that oaots may help to lower your bad cholesterol (LDL) levels.
But. be careful in choosing what oats to buy, as some may not be as beneficial as others. While it is certainly convenient to go for the instant variety, it is not as good as rolled oats or steel-cut oats. If you are pressed for time in the morning, try preparing your overnight oats the day before. Just put all your ingredients together and store it in the fridge, then grab it to go the next day.
Rice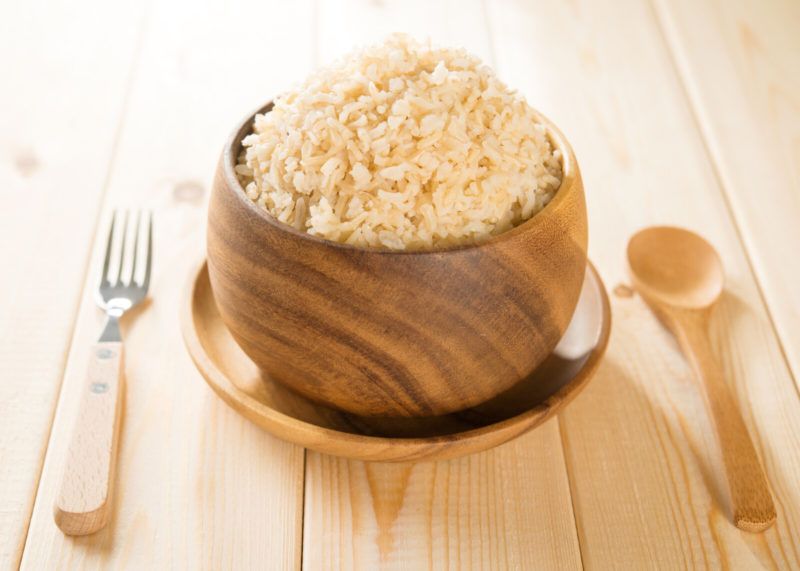 Rice can be helpful in constipation as they also contain fiber. In choosing the variety you should cook, it is better ot have brown rice instead of white rice. The latter is much too processed and contains less fiber than the brown variety.
Do be careful when eating rice if you are looking to lose weight as they are full of carbohydrates. You can enjoy brown rice with your main meals, especially during Asian night as it is the perfect side for stir-fried and the like. But if you're looking for a more unique use for brown rice, this Brown Rice Flour Pizza Dough is the answer.
Whole-Grain Rye Bread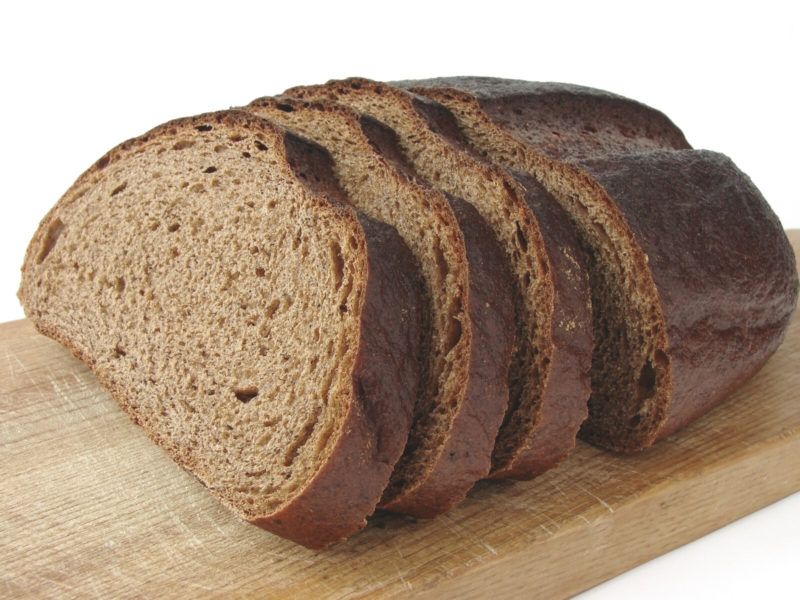 If your breakfast is always toasted bread, try to swap your white bread or even whole wheat bread for rye bread. Using rye flour, this bread can be darker than what you are used to. It is also denser so expect to feel full even with just one piece, making it perfect for those who are on a diet. It also has an earthy flavor, similar to a mushroom.
It has lots of vitamins and minerals, including antioxidants and potassium. But what makes it really healthy is the amount of fiber it contains, with one slice containing around 2 grams of fiber already. This makes it perfect not just for constipation, but for protection against high blood pressure and high cholesterol.
Other Tips
Aside from changing your diet, these are the other tips that you can follow to avoid having constipation. Of course, now that you know what foods are the best for constipation, you should also avoid those that are not advisable. This will include dairies like cheese and milk, fast food and fried food, and sweet desserts that have too much sugar content. A change in lifestyle will also do wonders. Here are some of the other tips you can follow.
Drink coffee
If you've never been one to start your day with a cup of java, it may be time to do so. Over the years, more and more benefits of coffee have been discovered. We already know that coffee can provide you with that energy boost you might need in the morning or any time throughout the day, but apparently, it can also help stimulate the contractions of your colon, letting you go to the restroom more frequently.
Stay hydrated
Hydration is very important. There are many dangers to getting dehydrated, and severe cases can even lead to fatal complications. Constipation can happen if you are not drinking enough fluids. Always make sure to drink water, especially during hot days. There are also many foods that can provide hydration, such as fruits like watermelon and even leafy greens like spinach and kale.
Be consistent
It can also be helpful to stick to a toilet routine. Also, if you already feel the urge to poo, it's better not to hold it in. Make it a habit in the morning so that you don't have to worry about getting the urge to poo during the day.
Exercise
An active lifestyle can bring a lot of advantages. Not only are you improving your quality of life but you are also lowering the risk of getting sick with serious diseases like heart problems and the like. If you are not used to exercising yet, you can just start small. A simple 15-minute walk can already make a difference. As you start to build endurance, you can add more time or do something a little harder.
You don't have to stick to just one form of exercise. Anything that gets you active can help. Go biking or learn how to dance, or go swimming, these are all forms of exercise that may help your constipation.
Drink laxatives
If you have tried already tried changing your diet and even your lifestyle but it is still not helping with your constipation, you may try taking some laxatives to help you. It is important that you talk to medical personnel to ensure that you are taking something that is safe and proper for your situation. Talk to your doctor or ask a pharmacist for what you can buy.