They say that breakfast is the most important meal of the day. But that does not mean that other meals like lunch and dinner should not be given importance. The truth is, every meal is important. This is according to an article published by The BMJ stating that skipping breakfast will not result in weight gain or affect your metabolic rate. Many people think that having a big breakfast would mean not being hungry in the afternoon, but it seems that calorie content is still what is important.
So this means that your lunch and dinner should be given as much importance as your first meal of the day. So what are the best foods for lunch then? We have some healthy lunch ideas that you can try.
Many working people just go to the nearest restaurant for a quick lunch, or order from their favorite fast food. While this is certainly more convenient, have you ever thought about preparing your food yourself? this will not only save you money, but you'll also get to eat healthier as you know exactly what goes into your meals. Here are some great recipes that you can try if you do decide to prepare your meals from now on. We've also got these best drinks at lunch that you can also partner with your recipes.
The Best Recipes To Prepare for Lunch
Ham Sandwich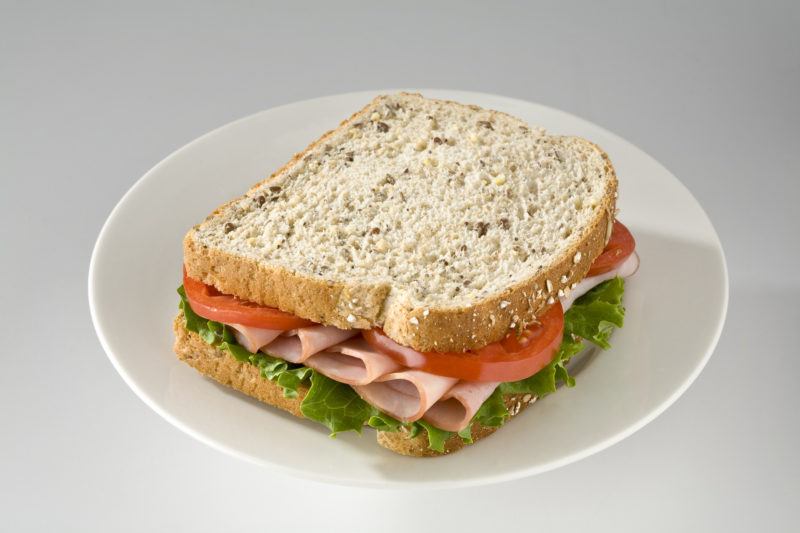 Let's start with something simple. And nothing could be simpler than a ham sandwich, right? All you need is 15 minutes and you'll have a meal for lunch. You'll need your choice of bread, deli ham, provolone, or any cheese you prefer, plus some condiments, such as herb mayo and Dijon mustard. Don't forget to add the vegetables like onions, tomato, and lettuce. For something a little bit different, try arugula, which has a nuttier taste.
There are many ways you can get creative with your ham sandwich. Try different types of bread and ham for a little variety. You can also add other elements to the sandwich, such as thinly sliced apples.
You don't need to stick with ham either. There are plenty of lunch meat alternatives that will taste just as good in your sandwich.
Honey Sriracha Glazed Meatballs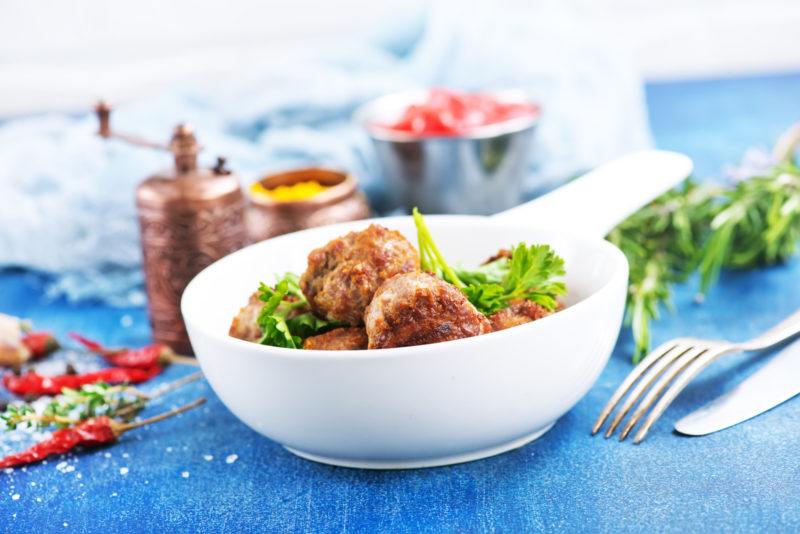 Are you a fan of meatballs? Well, this Honey Sriracha Glazed Meatballs recipe from eatyourselfskinny would surely be something that you'll appreciate. It only takes half an hour to make, and you'll have flavorful, mouthwatering lunch in your hands.
The recipe calls for the meatballs to be bakes instead of pan-fried. This is perfect for those who get busy in the mornings preparing for work as you just have to leave them in the oven and let them cook while you do other things.
Now this recipe calls for the use of lean ground turkey, but you can choose to change the meat you're using if you want to. You may need to adjust the seasonings though. Once you've mixed them up, try frying a small portion to see if you already like the taste. Adjust if needed.
You can make a big batch of meatballs and just freeze the leftovers for other meals.
Turkey Taco Lunch Bowl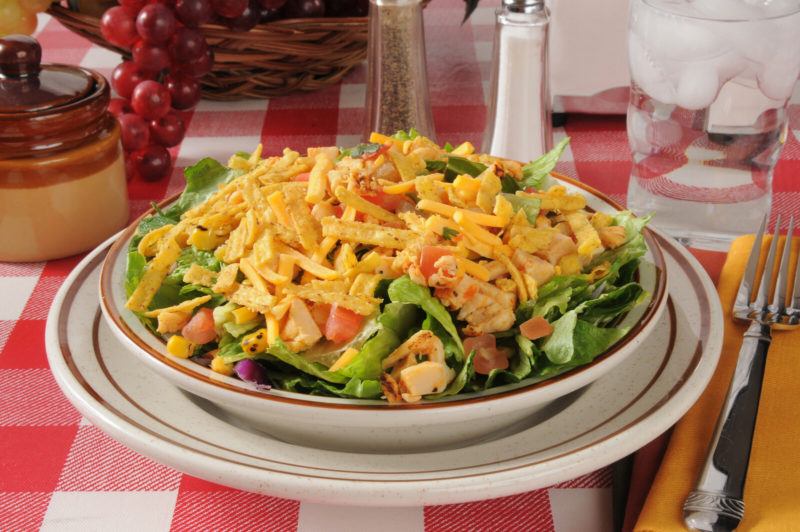 Make a big batch of this meal and you can have enough for at least three lunches. Sweet Peas and Saffron has a recipe that's perfect to prepare on the weekends. It takes more than an hour to cook so you need to make this when. you are not in a hurry.
If you're wondering how you can make your lunch different every day if you are bringing taco turkey for those days, you can easily add a different topping or side dishes to the turkey bowl. When bringing it to the office with you, be sure to store it in a different container.
Avocado and Egg Sandwich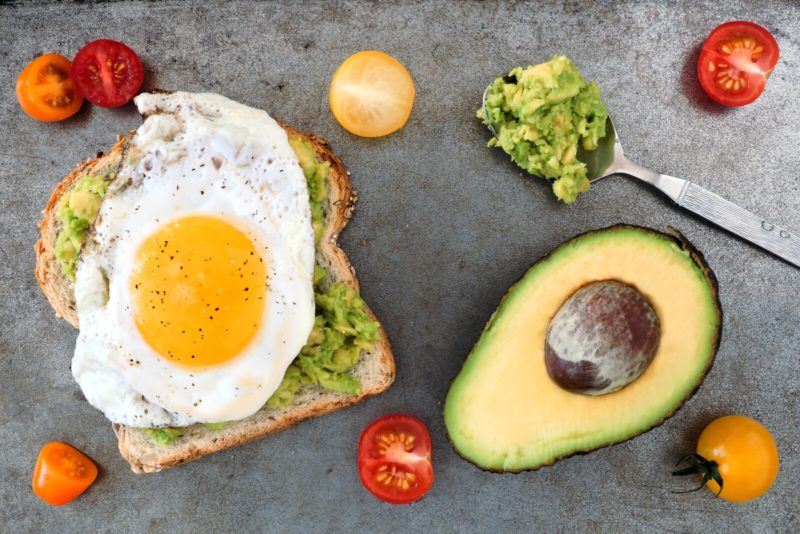 Here's another choice for those who love sandwiches. This Avocado and Egg Sandwich is a healthier take as it does not make use of the usual cold cuts or cooked meat. But that does not mean that you will not feel full! While you might think that this is more appropriate as a breakfast sandwich, it's just as good for lunch.
It's not only tasty but healthy as well. Both eggs and avocados have a lot of health benefits, with the latter helping to lower your bad cholesterol levels. Plus, this recipe will only take you five minutes to make, perfect for those mornings when you are in a rush but would still like something healthy and homemade for your midday meal. Head on over to Lemon Bowl for the recipe.
Quinoa Salad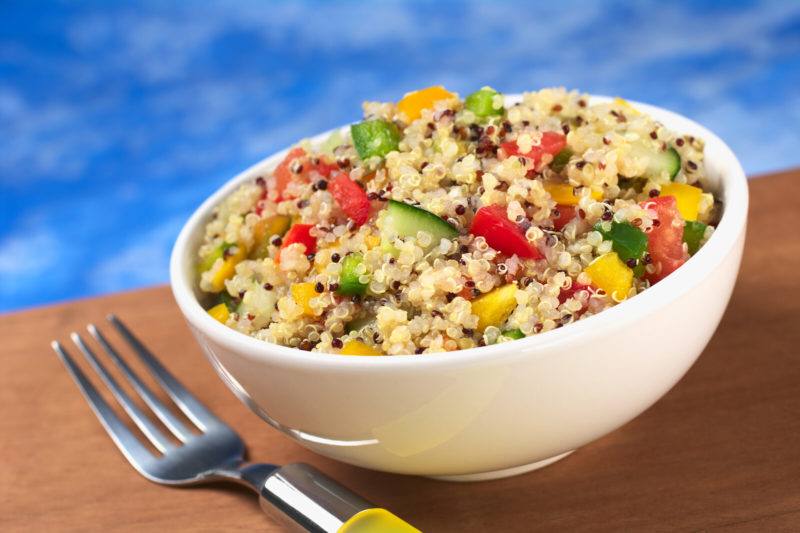 Quinoa has been gaining popularity in the last years due to its nutrients content. Aside from being rich in vitamins and minerals, it is also very high in fiber and protein. Most people would use quinoa as a substitute for rice and even though it can be mistaken as a grain, it is actually a seed of a plant that was native to Peru, but is now produced in many countries.
But it is quite a versatile ingredient. It can be used in salads and even in pizza dough. It's easy to make a quinoa salad, you just need to cook the quinoa and then add other ingredients like cucumber, onions, tomatoes, and more. For a dressing, a combination of lemon juice and red wine vinegar is perfect. To make it a more filling lunch, add some type of meat like chicken breast or shrimps.
Sesame Garlic Noodles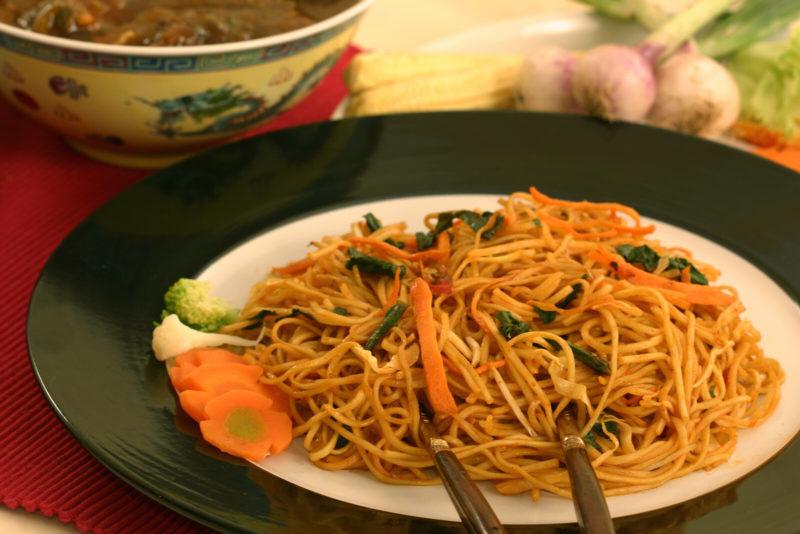 Craving for an Asian meal and have fifteen minutes to spare in the morning? That's all the time you need to make these garlic sesame noodles from Eat With Clarity. What makes this recipe great is that it can actually last five days in your fridge as long as you store it properly. If you don't like spicy foods, you may opt to not add the sriracha that the recipe calls for. although it's not a spicy meal, to be honest.
Taco Lettuce Wraps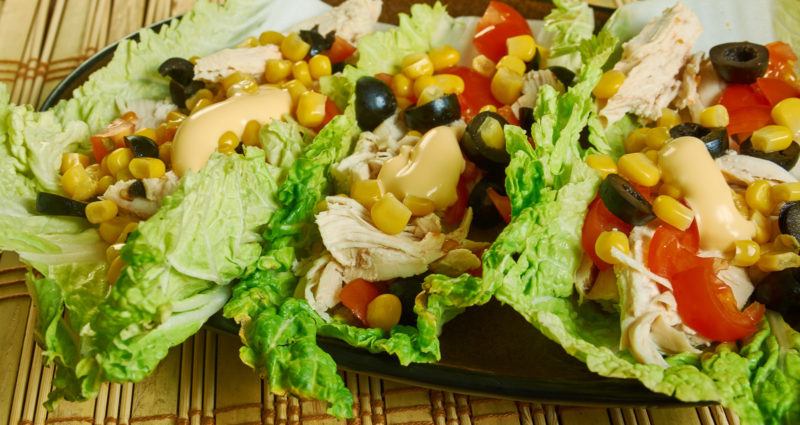 Here's another way to eat tacos, but it's even healthier because you are making use of lettuce for a wrap instead of pita or taco shells. While there are many types of lettuce that you can use, the best variety to use is still iceberg lettuce.
You will need to pan fry some lean ground beef on a skillet, and add some seasonings like salt and pepper. As for the dressing, all you need is some salsa, some rice vinegar, and of course cumin for that unmistakable taco taste. For the additional filling, you can add some corn or sliced jicama for that added crunchy texture. Some avocados are also great because it gives that creamy taste, and also some onions for that added zing.
With all these seasonings, you will surely not even miss the taste of bread.
Asian-inspired Ramen Salad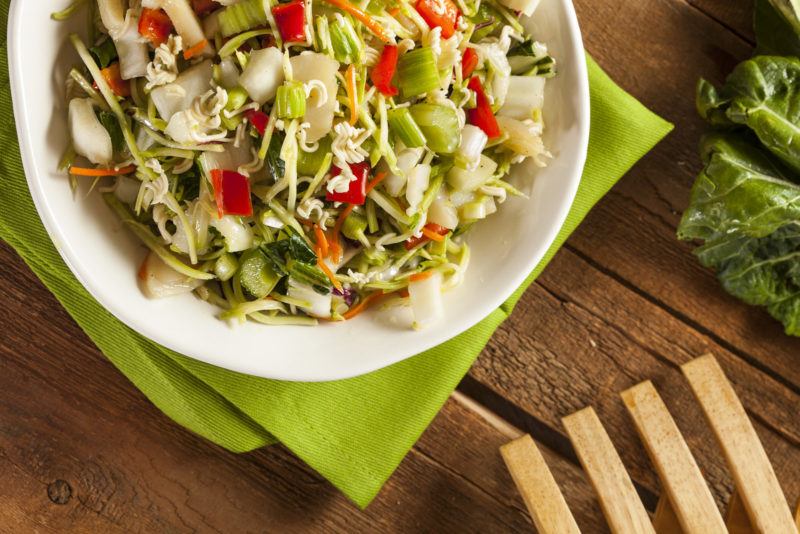 If you have never had Ramen Salad, then you are in for a treat. This recipe from Table for Two is so delicious that you'll even look for second and third servings. It will surely be a hit even with your office mates, so you can make a big batch to share with others.
If you are going to bringing this to the office, you may want to refrain from adding the ramen noodles until you just are about to eat. There is a tendency for the noodles to be soggy if it has been sitting in the dressing for a long time.
Creamy Spaghetti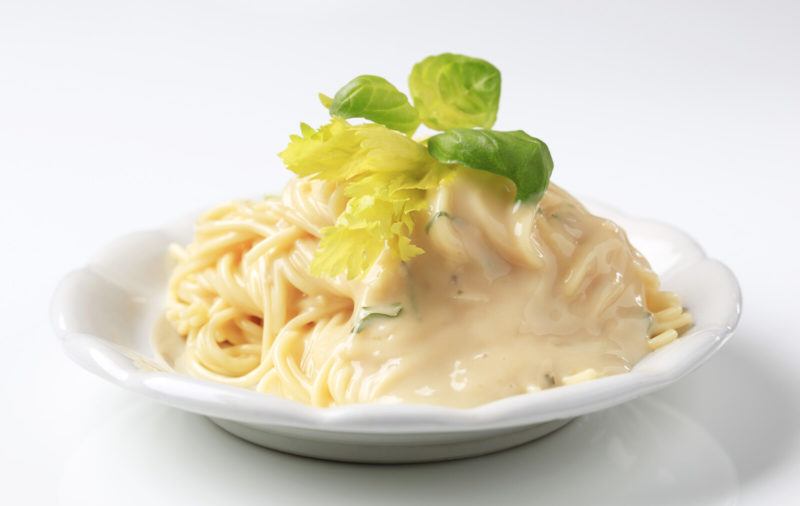 Getting tired of the usual spaghetti sauce? Try Creamy Spaghetti instead. You will only need 15 minutes to prepare this sumptuous meal. This recipe from Delish does not call for tomato sauce but instead uses heavy cream to flavor the pasta. Combined with some Italian cheese and you'll have a lunch that you think you'll only find at Italian restaurants. And if you wanted a more filling lunch you can easily add some protein to your pasta, anywhere from shrimp to some chorizo would be a great combination.
Tips for Preparing Your Lunch
Set a schedule
One thing that you will have to start doing if you want to bring your own lunch is to set aside the time to actually prepare them. It may seem inconvenient as this is something that you will need to add to your usual routine, but it will pay off in the end.
There are several ways to go about it. You can try to prep all your meals during the weekend or when you have a day off. You don't have to slave over the stove the whole day. Block a couple of hours and you'll already have plenty of meals that you can prepare for your lunch the whole week. You'll still have enough time for recreation once you get used to it. If you don't feel like doing this over the weekend, you can wake up earlier than usual and spend 20 to 30 minutes preparing your meal.
The first few times of doing this, you may not enjoy it much. But after a few times, you'll definitely get the hang of it and reap the benefits.
Start small
If you feel like preparing your lunch is such a big chore, you don't have to pressure yourself. Start with something small. Go with one meal per week that you have prepared yourself. THen move on to a couple of meals until you can already handle your meals for the whole week.
Also, start simple with your meals. You don't need something fancy or something that would take hours to prepare. Find a recipe that will only take a short time to prepare, and make sure that you actually have the skills to prepare them.
Have a repertoire of recipes you have mastered
Once you get the hang of blocking time for your meal preparation, take a look at the recipes you have already mastered. Over time, you will already have a repertoire of meals that you can prepare even with your eyes closed! These core recipes will be very helpful as they will make meal prep a breeze.
Aside from having your go-to recipes, you might also want to look for meals that you can cook in bulk and then easily customize for other days. For example, roasting a whole chicken can generate a lot of recipes already, from salads, sandwiches, and more.
On other days, you can also opt for a no-cook lunch! Think cold cuts, crackers, and cheese. You can just buy your ingredients and assemble them in the morning before you leave for work. Just hold off on the wine before you get home.
Invest in proper storage
Make sure that you have the proper for the meals you will be bringing. Make sure they are airtight to keep your food fresh. If you will be reheating them at the office, make sure they are safe for the microwave, the same is true for the dishwasher and freezer.
Some containers have compartments, making it easy if you plan to have more than one element in your lunch, such as fruits or a. brownie for dessert.
Buy your ingredients in bulk
It's good to have a well-stocked pantry if you plan to make all your meals from now on. Be sure to have pantry staples like whole grains, canned goods and vegetables, pasta, flour, and the like. It would also be good to buy in bulk, especially for items that are non-perishable and can be stored for a long time.
You'll be able to save money if you do this. But make sure that you will really make use of these ingredients. Otherwise, it will just be a waste.