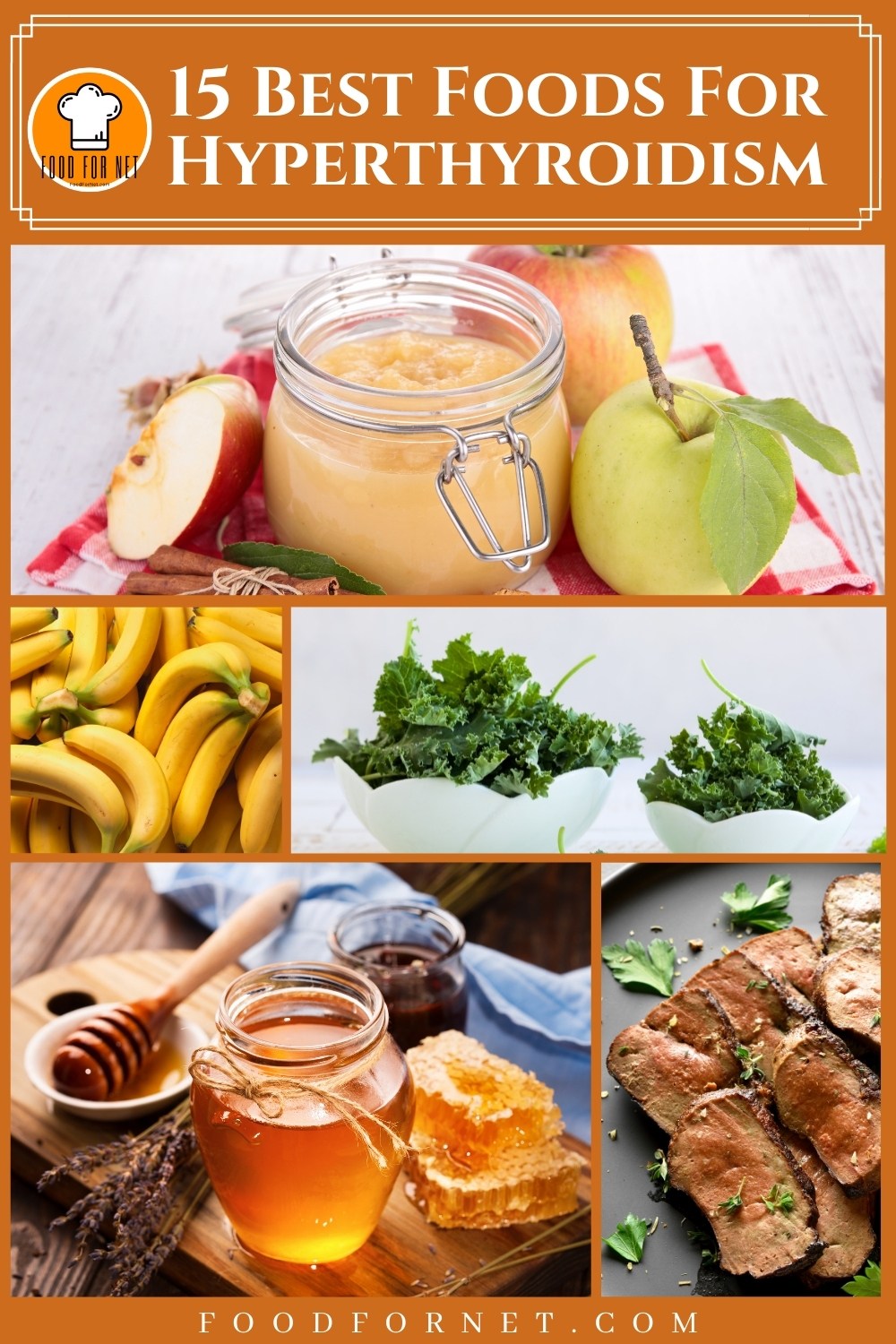 When you have hyperthyroidism, your thyroid is overactive. This means your thyroid is producing thyroid hormones in levels that are too high, and you may feel nervous or anxious. People with overactive thyroids are often irritable. They can be tired but filled with nervous energy at the same time, and they can have unexplained weight loss and muscle weakness.
Hyperthyroidism requires a medical diagnosis. Once it's diagnosed, it can be treated with medication, radioactive iodine, and sometimes surgery.
Like many diseases, hyperthyroidism could be impacted by the foods you eat. A hyperthyroidism diet is all about balance: you need to get nutrients like copper and selenium while still keeping your iodine intake low. If this is something you'd like to try, read through the following list of the 15 best foods for hyperthyroidism. At the end of this article, I'll share three additional tips to help with hyperthyroid symptoms.
Best Foods For An Overactive Thyroid
Cruciferous Vegetables
Skim Milk
Spinach
Bananas
Brazil Nuts
Applesauce
Beef Liver
Kale
Homemade Whole-Grain Bread
Unsalted Nuts
Oats
Cinnamon
Colorful Berries And Fruits
Honey
Rice
Cruciferous Vegetables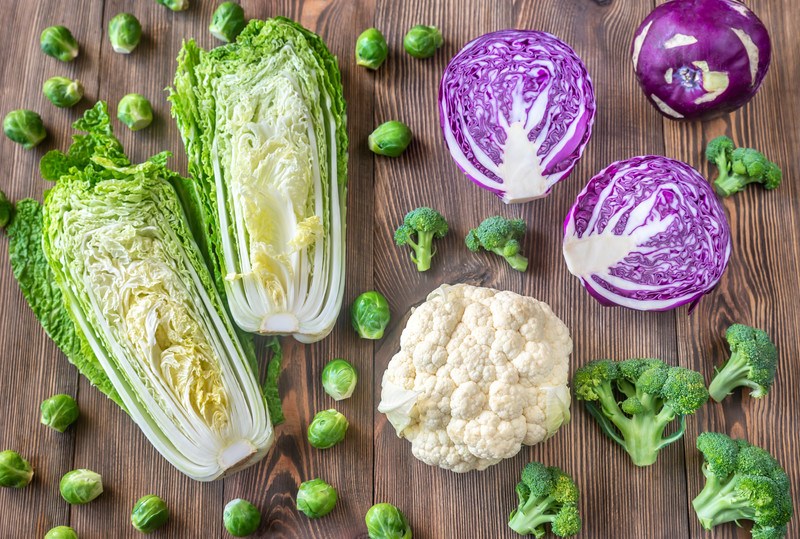 Cruciferous vegetables belong to the cabbage family. Broccoli, cauliflower, kohlrabi, turnip greens, bok choy, kale, cabbage, brussels sprouts, collard greens, and rutabaga are all cruciferous vegetables. They contain a compound called sulforaphane that acts as a potent anti-carcinogen.
Cruciferous vegetables also contain substances that could reduce the amount of iodine uptake. This could be helpful for people who are looking to control their hyperthyroidism by limiting the amount of iodine they absorb. In normal amounts, they could have a mild effect. Some people who eat a lot of cruciferous vegetables (think around two pounds daily) have had significant impacts on their thyroid function.
Skim Milk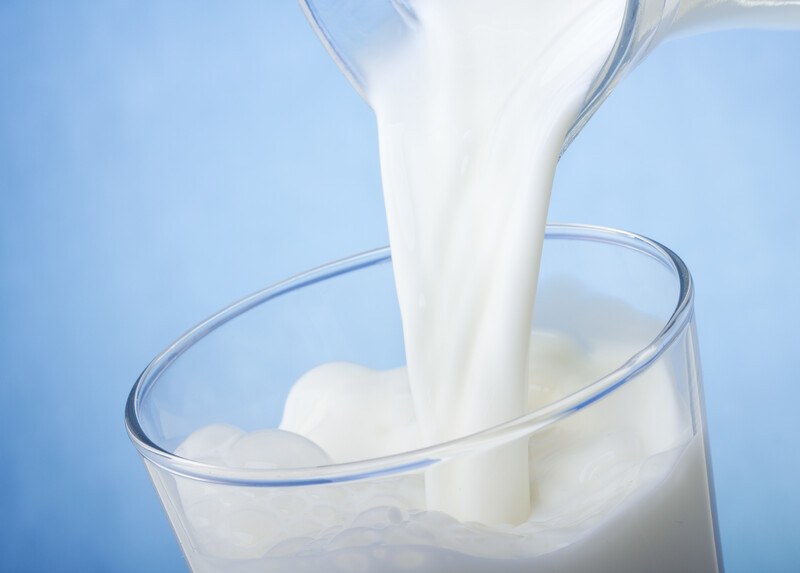 Whole milk isn't generally recommended for people who have hyperthyroidism. This is because cow's milk interferes with the body's ability to absorb and use levothyroxine, a thyroid supplement. As a dairy product, it also contains significant amounts of iodine, which could harm a person with hyperthyroidism.
However, people with hyperthyroidism are also at risk of having calcium leached out of their bones because the way calcium is metabolized changes with hyperthyroidism. Some people suggest drinking skim milk as a source of calcium in the diet can be helpful, but you'll have to balance it with the risk of taking in too much iodine.
Spinach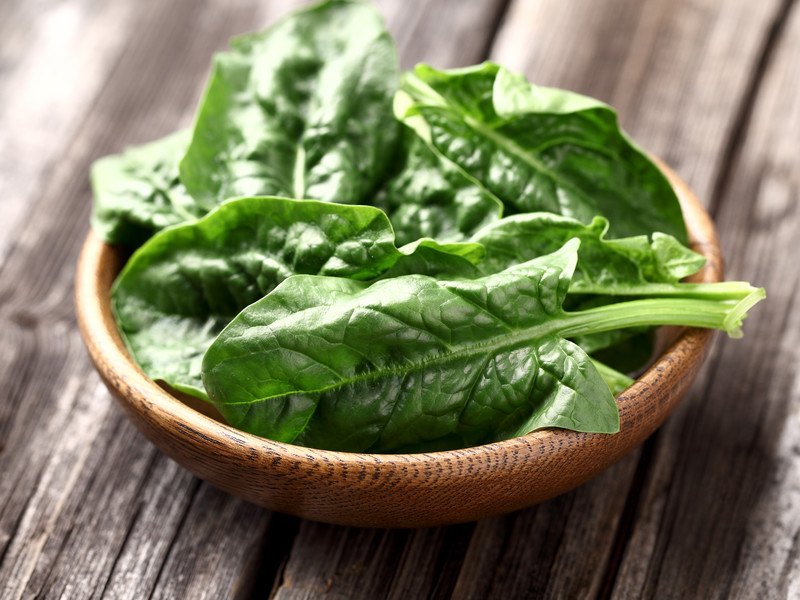 Spinach, like cruciferous vegetables, contains compounds that reduce the uptake of iodine. This could help control the symptoms of hyperthyroidism, but there are other reasons to eat spinach, too.
Hyperthyroidism could cause problems with calcium and vitamin D levels, which could lead to the loss of bone density. A one-cup serving of spinach contains about 3% of the daily value for calcium. It also contains around 181% of the daily recommendation for vitamin K. Vitamin K is important because it activates a compound called osteocalcin, which helps deposit calcium back into the bones. This could help offset some of the risks of low bone density with hyperthyroidism.
Bananas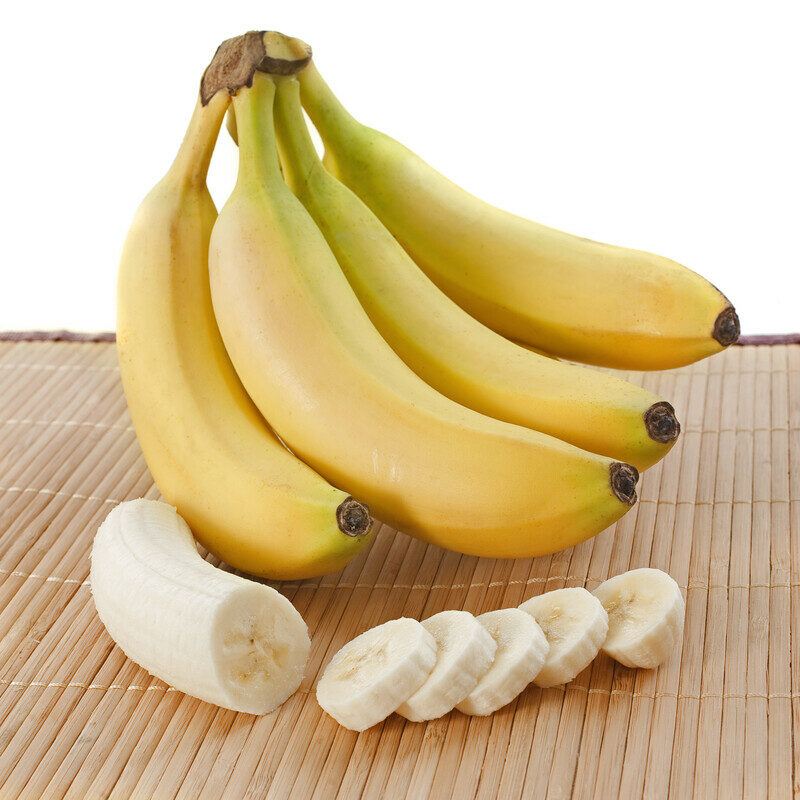 Bananas are a safe choice to eat for hyperthyroidism because, like most fruits, bananas don't contain significant levels of iodine. One medium banana contains only 2% of the recommended daily intake for this mineral.
On the other hand, bananas are rich in potassium, which is often depleted in cases of hyperthyroidism. A medium banana supplies 422 mg of potassium, which is around 12% of the recommended daily intake. It also provides 22% of the daily intake of vitamin B6 and 17% of the daily recommendation for vitamin C. This is important because a deficiency of vitamin B6, vitamin C, vitamin B1, and vitamin E could be associated with overactive thyroid conditions.
Brazil Nuts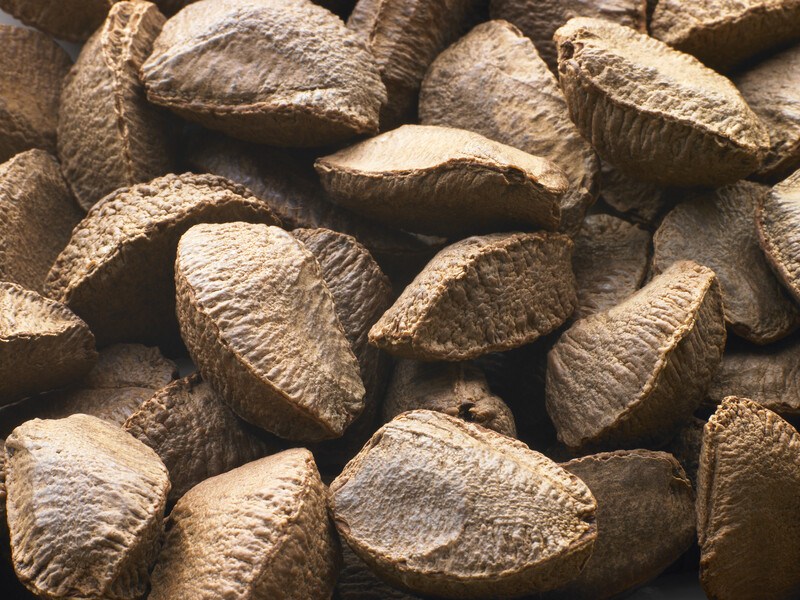 Brazil nuts are harvested from the Brazil Nut tree in South America. One cup of these nuts contains 25% of the daily recommendation for potassium and 125% of the daily recommendation for magnesium. Both potassium and magnesium are often depleted in hyperthyroidism cases.
There's another reason for eating Brazil nuts: they're rich in selenium. Selenium is associated with faster recovery from hyperthyroidism. Just one nut contains 68-91 mcg of selenium.
Other selenium-rich foods include cereals and grains, seafood, dairy products, and organ meats. People with hyperthyroidism may have to balance the iodine content in some of these foods, such as seafood, with the benefits of the selenium content.
Applesauce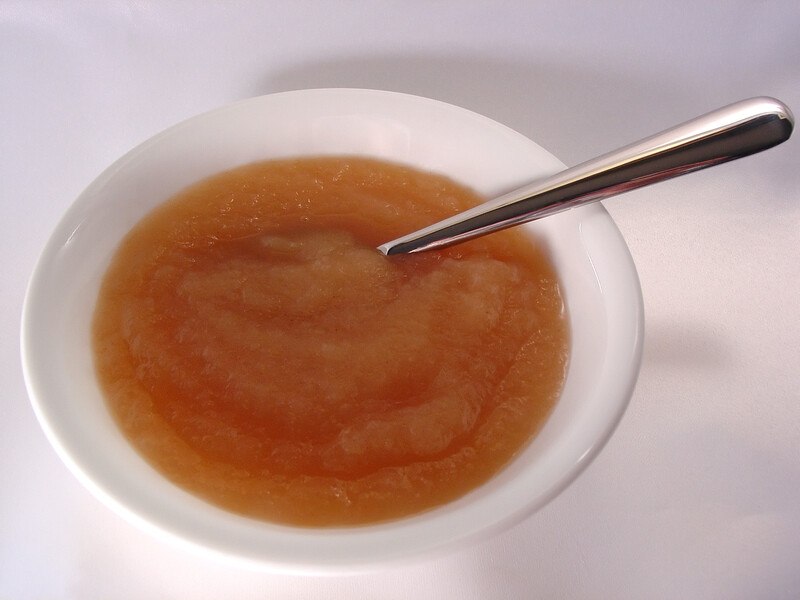 Applesauce is a great choice for a snack because it's low in iodine and rich in several vitamins and minerals that could help with an overactive thyroid. One cup of applesauce provides 181 mg of potassium, 7.3 mg of magnesium, and around 83% of the recommended daily intake for vitamin C.
In smaller amounts, applesauce also contains vitamin A, vitamin K, vitamin B6, iron, calcium, zinc, copper, and selenium. The American Thyroid Association suggests it as a snack as part of a low-iodine hyperthyroidism diet.
Beef Liver

Some research has shown that people who have a copper deficiency could develop an overactive thyroid. The balance between zinc and copper is important for balancing thyroid hormones, too.
One of the best ways that people with hyperthyroidism can get both zinc and copper is by eating organ meats like liver. A 4-ounce serving of beef liver contains 9.8 mg of copper, which is around 488% of the recommended daily intake. Beef liver is also a great source of other nutrients, including vitamin B6, zinc, selenium, and vitamin A.
One interesting nutrient that beef liver contains is vitamin B12. A serving of beef liver supplies 988% of the recommended daily intake for vitamin B12. This can be important for hyperthyroid patients because many people with overactive thyroids are low in this nutrient. A deficiency of vitamin B12 could cause a condition called pernicious anemia, which is associated with hyperthyroidism.
Kale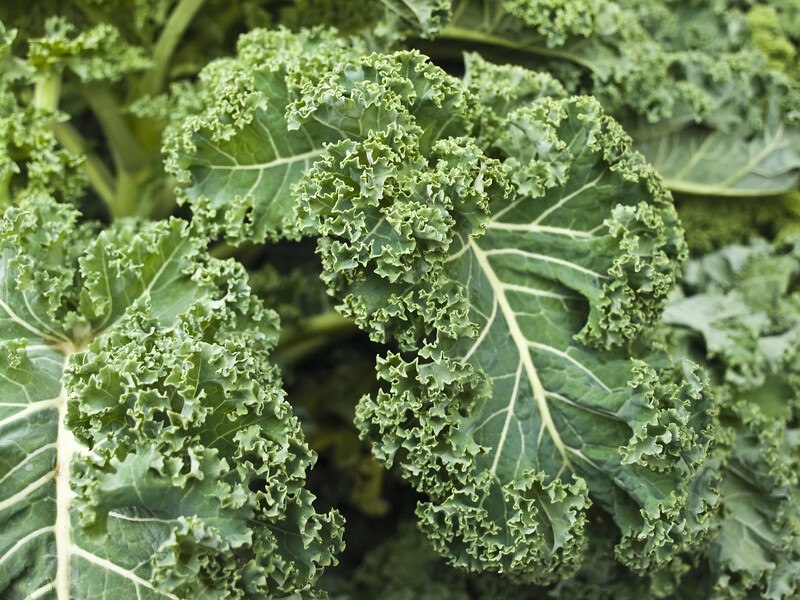 Besides being a cruciferous vegetable, kale is a leafy green that contains decent levels of calcium. A cup of fresh kale supplies about 10% of the daily recommendation for calcium. It also provides 133% of the recommended daily intake for vitamin A, 134% for vitamin C, 10% for vitamin B6, 9 % for potassium, and 7% for magnesium.
Kale contains very high levels of vitamin K, as well. One serving supplies 684% of the daily recommended intake. Selenium, zinc, copper, and several B vitamins are also found in kale.
Homemade Whole-Grain Bread

Many people with overactive thyroid conditions are told to avoid processed bread like those found in local grocery stores. This is partly because this bread has a high glycemic index, which can disrupt hormone levels. Replacing enriched flour products with whole-grain ones can help restore hormone balance, and this includes balancing the thyroid hormones.
There's another advantage to making homemade, whole-grain bread. If you make your bread at home, you can manage the ingredients you put in it. For example, you can replace iodized salt with non-iodized salt in the recipe. You could also choose to replace eggs with something like applesauce to lower the amount of iodine in the finished loaves.
Unsalted Nuts

Nuts make a great snack, and the unsalted varieties could provide a lot of helpful nutrients without upping the iodine levels too much.
A serving size of around 20 unsalted cashews contains 178 mg of potassium and more than 10% of the recommended daily intake for iron. It also supplies some calcium, selenium, and vitamin K.
Almonds are another great choice for an unsalted snack. They're a great source of calcium, and iron and they also contain selenium. Unsalted pumpkin seeds provide calcium, potassium, and iron.
When it comes to hyperthyroidism, getting enough iron is important because low levels of this mineral have been linked to overactive thyroids. Many nuts and seeds are great sources of iron.
Oats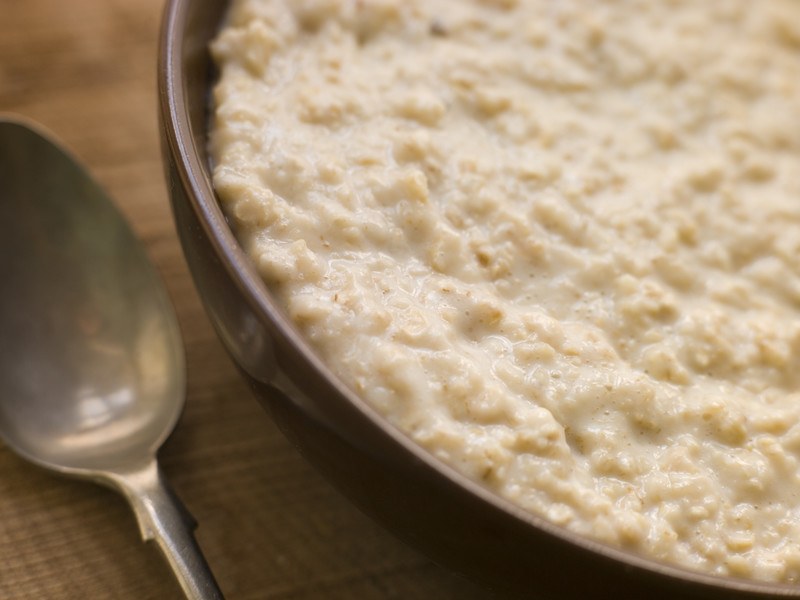 Oats are a whole-grain food option that provide energy without sending hormones careening out of balance. The fiber in oats can help regulate the speed of the digestive system, too. They also contain iron, calcium, and potassium, so they can help keep bones healthy and hormone levels in check.
One interesting thing about oats is that they are often fortified with vitamin D. This can also help prevent the loss of bone density.
Cinnamon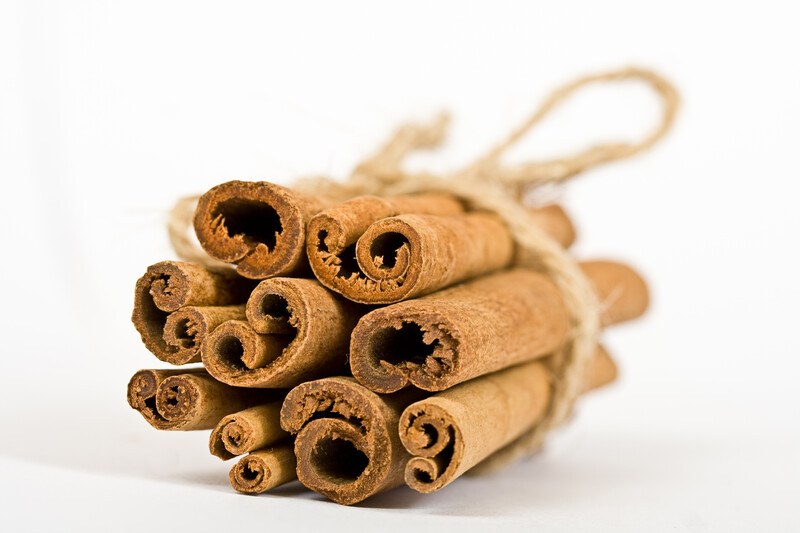 Cinnamon is a spice that also has several medicinal qualities. It contains more antioxidants than oregano or garlic. It's also anti-inflammatory, which can be great for the thyroid.
One other way that cinnamon helps with hyperthyroidism is by helping manage blood sugar levels. As blood sugar levels are regulated, the hormones associated with it are regulated, too, and that eases the burden on the thyroid.
Cinnamon also helps reduce insulin resistance, lowers LDL cholesterol, reduces oxidative stress, and lowers the risk of heart disease.
Colorful Berries And Fruits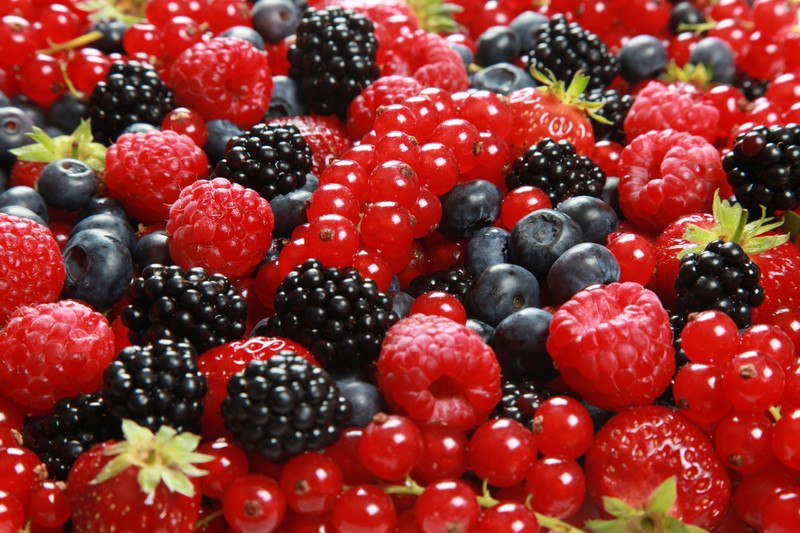 Most fruits don't contain enough iodine to be harmful to people with hyperthyroidism. They are encouraged to eat canned, frozen, and fresh fruits to help keep their bodies strong and functioning properly. Fruits contain healthy carbohydrates and fiber, which can help keep hormones in check.
Like cinnamon, berries could help control inflammation and blood sugar levels. They contain other nutrients that are helpful for dealing with an overactive thyroid, too. For example, blueberries provide vitamin A, vitamin B6, Vitamin C, iron, and magnesium. Raspberries contain less vitamin A but supply more vitamin C and calcium.
A good rule of thumb is the darker or brighter the fruit is, the more nutrients it contains. Dark fruits like grapes, blueberries, blackberries, and huckleberries are packed with antioxidants that can fight oxidative stress throughout the body—including the thyroid.
Honey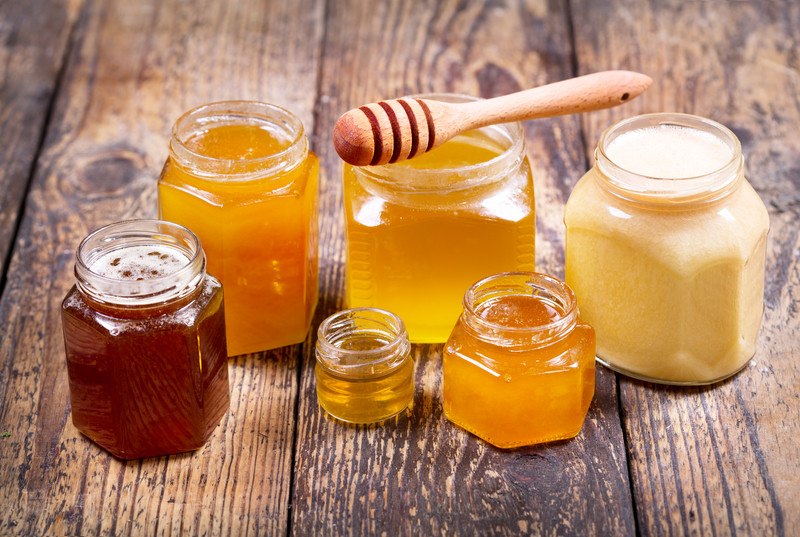 The American Thyroid Association has listed honey as an acceptable topping or condiment for people trying to switch to a hyperthyroidism diet. It's low in sodium, but it contains other nutrients like potassium, selenium, magnesium, iron, and calcium.
Honey is suggested as a topping for oatmeal, but it could also be used as a low-iodine dipping sauce or mixed with fruit for a sweet salad dressing.
Rice

Rice and brown rice are good sources of nutrients while still being low in iodine. A one-cup serving of brown rice supplies some copper and zinc, as well as calcium, iron, magnesium, potassium, and several B vitamins. It's a decent source of selenium, too. One cup of cooked brown rice provides 19 mcg of selenium—around 27% of the recommended daily intake.
Rice can make a nice substitute for pasta and bread that are made from enriched flour. Rice is suggested as part of a low-iodine hyperthyroidism diet by the American Thyroid Association.
Three Additional Tips For Managing Hyperthyroid Symptoms
Now that you've read through the list of the 15 best foods for hyperthyroidism, you can begin to experiment with these foods to see if they can help you manage your symptoms. As you do this, you may also want to try these three tips for dealing with an overactive thyroid.
Keep Your Room Cool
Most of our healing happens at night while we're resting, but people suffering from an overactive thyroid often don't rest well. They could experience night sweats and frequent urination, as well as nervous tension. To help relieve the stress and get better rest, try sleeping in a room with a fan, keep a window in the bedroom open, or lower the thermostat to keep you cool enough to sleep.
Try Yoga
Yoga can be a gentle exercise or a challenging physical activity, depending on the type you choose and your fitness level. One thing many experts agree on is that yoga is great for easing stress and calming the nerves. Some yoga poses are also touted to have benefits for the thyroid.
Walk It Off
Walking is one of the easiest but most beneficial exercises people can do, especially if they're just starting an exercise regime. Walking can be done quickly or slowly, so people with overactive thyroids can manage their body heat while they exercise. It can also help burn off some of the excess nervous energy so that you can rest better at night.