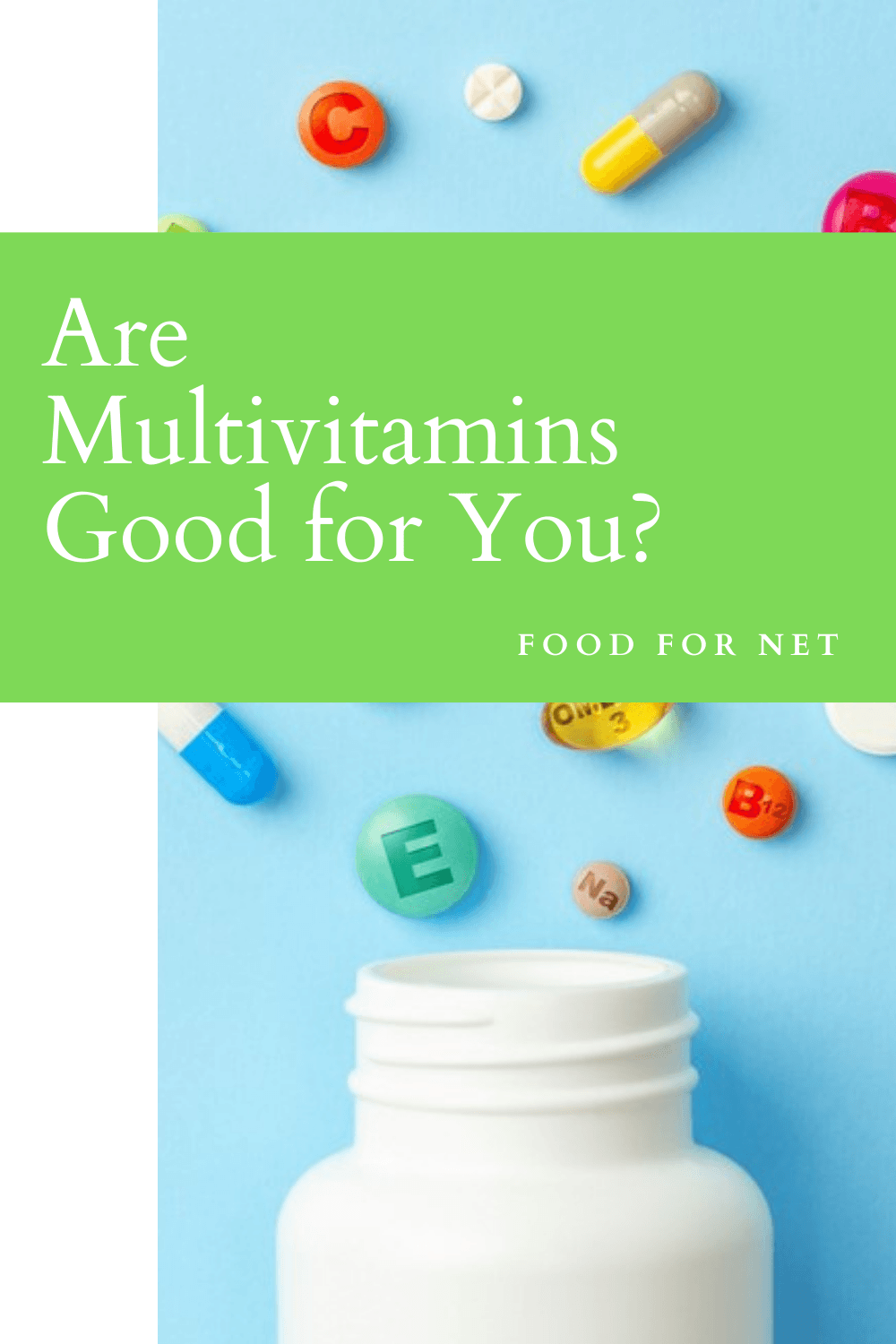 Multivitamins seem like the perfect idea for health. They're packed with vitamins and minerals, many of which are essential for our bodies. Being deficient in some of these can cause serious health problems. But, are multivitamins good for you, or do they come with more problems than benefits?
Multivitamins are an interesting case. There are plenty of valid reasons why they could be helpful and just as many reasons why they mightn't be.
In part, the answer comes down to your diet. If you're eating plenty of nutrient dense foods, then multivitamins aren't that amazing. What are they giving you that you don't already get? If, on the other hand, your diet is limited in some areas, then multivitamins could have their place.
Are Multivitamins Good For You?
Why Multivitamins Aren't As Good As You Think
What About Personalized Multivitamins?
When Are Multivitamins Worth Taking?
Which Supplements Should You Use?
Final Thoughts
Why Multivitamins Aren't As Good As You Think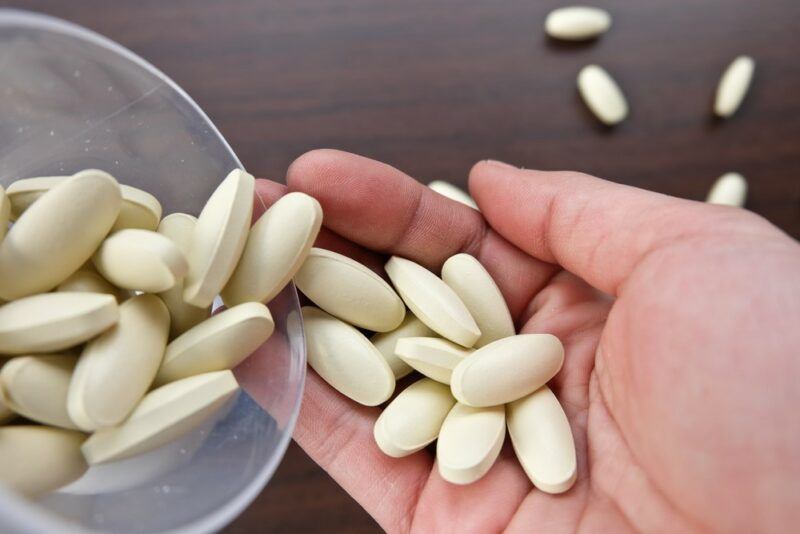 You Probably Don't Need Them
Multivitamins have one goal – to increase your intake of vitamins and minerals. This is useful if you're deficient in some of those vitamins and minerals. But… most of us aren't. We're often consuming much more than we need of some nutrients.
In fact, nutrient deficiencies are uncommon, with less than 10% of the population having a nutrient deficiency. And, when people are deficient, they're often lacking in one or two nutrients, rather than a large number (in which case, a supplement for that nutrient is more relevant than a multivitamin).
If you're already getting enough of a given nutrient, having more isn't going to help. Your body has what it needs, so the rest often just sends up expelled in your urine.
Despite common myths, you don't need to get every essential vitamin and mineral every day. Many are stored in your body, so you can consume them less frequently without an issue. Plus, even for the nutrients you do need regularly, missing a day every now and again isn't likely to cause serious harm.
They're Not Targeted
Multivitamins contain an array of vitamins, minerals, and perhaps some plant-based compounds. Some aren't targeted at all, while others focus on a broad audience – like a supplement for women above 50 or one for busy professionals.
The idea just doesn't make sense. You won't need most of the nutrients. There's even the risk of overdoing it with some of them.
If your diet is lacking in a key nutrient or two, like vitamin B12, vitamin D3, or iron, then a supplement could make sense – just not a multivitamin. It's much better to get a targeted supplement, one that focuses on the nutrient that you actually need.
Doing so makes it easy to get the right dose and the best form of the nutrient. Plus, individual supplements are often cheaper than multivitamins.
The main reason for getting a multivitamin versus single vitamins might be convenience. It's easier to just take a pill, rather than figuring out what you might be missing and finding the right supplements for your needs.
Still, doing so really doesn't work. Multivitamins have more of some nutrients and less of others. You might not even get enough of the particular vitamin or mineral that you actually need.
They Might Decrease Your Healthy Food Intake
Multivitamins are an easy way to get your nutrients. They're certainly easier than planning meals, finding all the right ingredients, prepping, and cooking. Taking a multivitamin supplement could help you to spend less time worrying about getting the right nutrients from your food.
That sounds like a good thing, doesn't it?
But, the pattern has more risks than benefits. When you're getting nutrients from a multivitamin, it's easy to skimp on healthy food. You might end up eating fewer vegetables and relying more on processed foods.
Doing so is a serious issue, as whole foods contain more than just nutrients. They're also rich in plant-based compounds and macronutrients like protein, fat, and carbs. Relying too heavily on multivitamins could easily make you miss out on some of these important compounds.
Besides, the balance of nutrients, macronutrients, and other compounds in whole foods helps with nutrient absorption too. You'll often absorb more nutrients from your food than you ever do from multivitamin supplements.
They're Expensive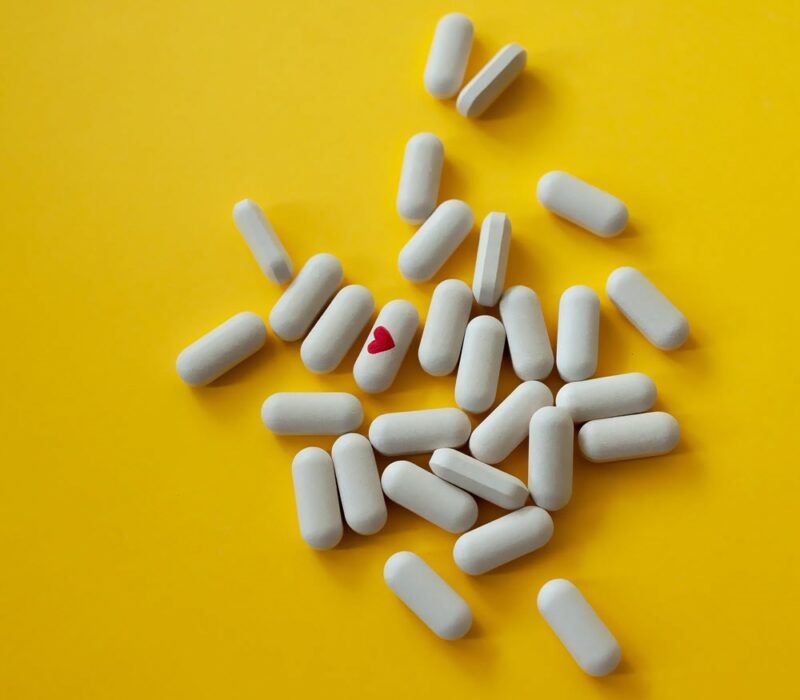 Not only are multivitamins often unneeded, but they're expensive too. As a nation, we're paying around $12 billion a year for multivitamins, money that could be much better spent on whole foods.
The price tag on multivitamins could be a problem for your food budget too. If your finances are tight, you could easily end up cutting down the healthy foods you buy so you can afford the multivitamins (perhaps without realizing!).
They Haven't Been Linked To Benefits
Plenty of studies have looked at multivitamin use and most of them haven't found encouraging results. Having a multivitamin each day doesn't appear to lower the risk of heart disease, cancer, or dying early. Multivitamins don't help to fight cognitive decline either.
Of course, as we'll discuss soon, this is a generalization. Multivitamin studies clearly show that the supplements have few benefits for healthy people. Still, there are cases where multivitamins might help you.
The Supplement Industry Isn't Well-Regulated
The supplement industry is surprising. Most supplements don't go through a premarket approval process. This means that the FDA doesn't require tests for the product's effectiveness or even safety.
The FDA sometimes looks at products after they're sold, but even this often doesn't happen. Instead, the FDA mostly gets involved when there is a significant safety issue.
All of this gives supplement companies plenty of leeway. Customers have no way to be certain that the supplements are safe, aren't contaminated, and actually contain what the labels claim.
Some may even use potentially dangerous ingredients – and you're the guinea pig.
The best you can do is to look for products from reliable companies, ones that have been third party tested. Such testing can help you avoid problematic supplements and stick to reliable ones. Still, with so many supplements on the market, plenty of them haven't been closely tested at all.
They Can Be Harmful
Even high-quality multivitamins aren't as safe as they might seem. There's always the potential for interactions and side effects. You can easily overdo it with some nutrients too, like vitamin A and iron.
Overdosing on vitamins is easier than you might think. After all, you're getting vitamins and minerals from your food as well as the supplement. You might be consuming some fortified products too, like Vitaminwater or meal replacement shakes.
Even being cautious with your nutrient intake mightn't be enough to protect you. Some products might contain much more of a given nutrient than the label suggests. Because of this, you should always keep an eye on how your body responds and talk to a doctor if you start experiencing symptoms or side effects.
What About Personalized Multivitamins?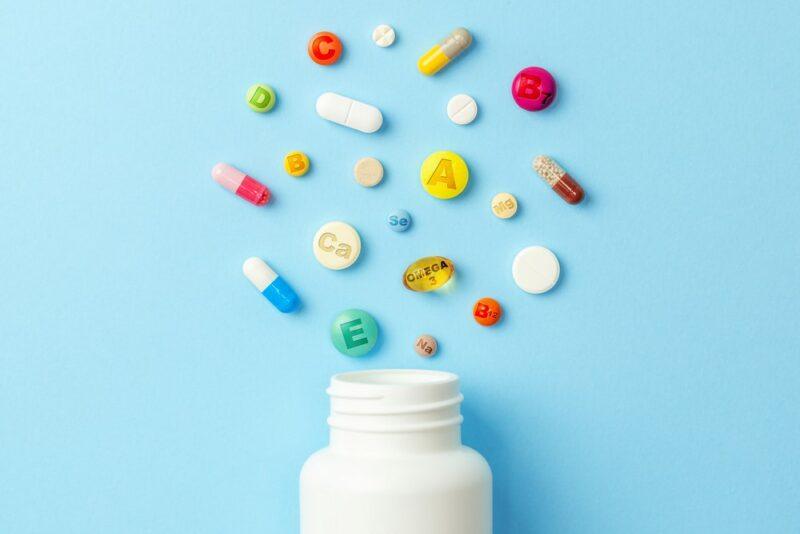 You can also find personalized multivitamins, often from subscription companies. Most of these don't provide you with a single pill. Instead, you get a collection of supplements that are tailored for your needs.
For example, vegans might receive iron and vitamin B12 supplements. People who eat red meat, on the other hand, will get a different combination of nutrients.
This approach can be powerful. You're getting the nutrients that you probably need and not the ones you don't.
Some personalized multivitamin subscriptions are developed in conjunction with doctors, dietitians, or pharmacies. This increases the chance that the supplements will be reliable and that they'll match your needs. You might even be able to get a blood test to work out your current deficiencies.
Personalized multivitamins can be cheaper than regular multivitamins or than buying all the supplements you need individually. Still, this isn't always the case. Some subscriptions end up being more expensive instead.
Most of the time, personalized multivitamins should be safer and more useful than a generic non-targeted multivitamin. Still, many of the same limitations remain and it's much better to get your nutrients from food if you possibly can.
When Are Multivitamins Worth Taking?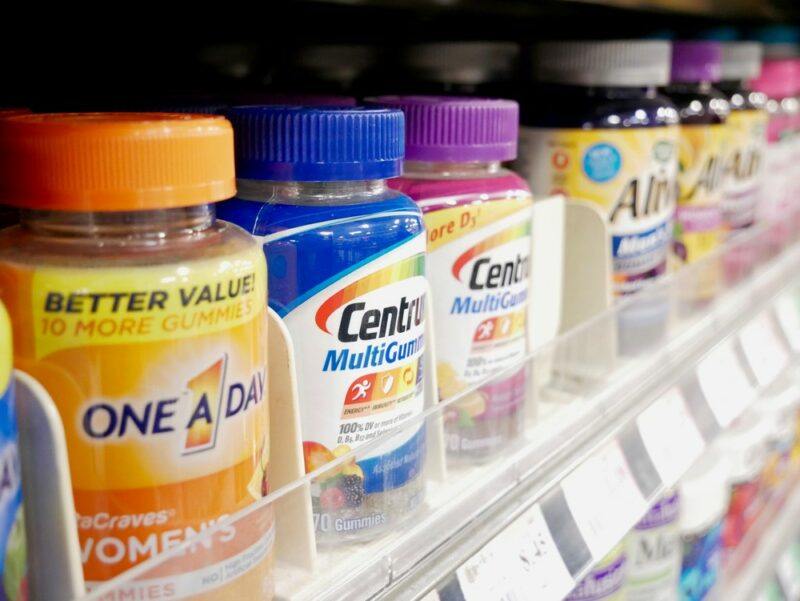 Multivitamins aren't entirely useless, as they help to fill any nutrient gaps. They can even be powerful, as they help with many nutrients at once and you don't need to figure out which nutrients you're lacking.
In fact… here's an interesting thing.
Multivitamins are still seen as beneficial, as an easy way to boost your health a little more. Because of this, many multivitamin users are already healthy and get the nutrients they need from their diets.
Ironically then, multivitamins are most often used by people who are unlikely to see benefits from them.
This pattern influences multivitamin research too. The studies have often focused on large populations. They've failed to find health benefits from multivitamins partly because most multivitamin users don't really need the supplements.
Doing the same studies with people who need multivitamins might yield very different results.
So then, when might you use multivitamins?
Remember how we said whole food is better than multivitamins? It is, by a long shot. So, multivitamins only shine when getting all your nutrients from your diet is difficult or impossible, like in the following cases:
Anyone with a severe mental health challenge, like depression. People with severe depression often struggle to eat, let alone shop, plan meals, and prepare food. Many don't end up eating well. Sometimes they can't. They don't have enough emotional energy to focus on a balanced diet. For many, the best approach might be to do as well as they can with food, then use multivitamins to cover any gaps.
People with eating disorders or those trying to lose weight. Both situations can mean that people eat less than they need and could easily be lacking in key nutrients.
People in 'food deserts' where shopping for food, particularly fresh food, is difficult.
Anyone with higher-than-normal nutritional needs, like someone trying to build muscle who works out intensely.
People on highly restrictive diets, like keto or paleo. Such diets often cut out multiple food groups, making it more difficult to meet your nutrition goals. While you still can get all your nutrients from food, doing so is harder work than on a typical diet and it's easier to miss something.
Anyone who fasts, whether this is through intermittent fasting or a form of religious fasting. Fasting means that you're eating less food, so your opportunities for nutrients are lower too.
Seniors may sometimes need multivitamins as well, as the ability to absorb some nutrients decreases with age. However, doctors will often prescribe individual supplements rather than a multivitamin.
Finally, multivitamins might be useful in the short term, if you're trying to improve your diet. Sustainable dietary changes take time. Most of us can't suddenly go from an unhealthy diet to an ultra-healthy one – and stick to the changes.
Going slowly works much better. And, while you're doing so, multivitamins help make sure that you're getting all the nutrients you need.
Which Supplements Should You Use?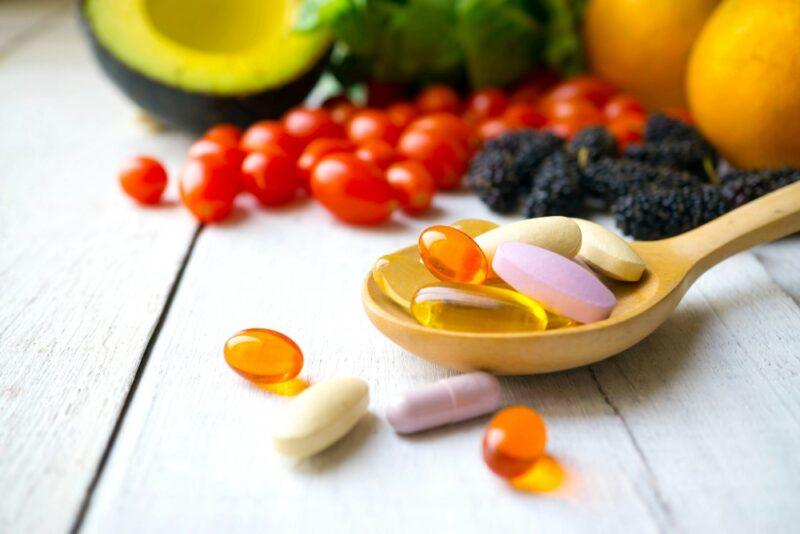 While multivitamins are generally a waste of money for most people, individual supplements can be helpful. With these, you're just getting what is relevant to your body, rather than a large collection of nutrients, most of which you don't need anyway.
Individual supplements are useful for potency too. After all, multivitamins have quite low levels of some nutrients. This can be a problem if the multivitamin doesn't have much of the nutrient that you need.
The trick is to choose supplements that are relevant to you.
Don't buy into the hype either. Going beyond your daily requirements isn't going to help for most vitamins. For example, a vitamin C supplement probably won't improve your immune response unless you're deficient in vitamin C (and, few of us are, as there are so many vitamin C rich foods).
The following supplements are the most likely to be needed, although whole food sources are still more powerful.
Vitamin D3
Vitamin D is unusual, as we can create it ourselves – in the presence of sunlight. This suggests that everyone should already have enough vitamin D, but that isn't the case at all.
Instead, vitamin D deficiency is common, even if we're only talking about the official recommendations for vitamin D levels. Some experts suggest that you should have even more vitamin D than that. If that's true, then issues with vitamin D levels are very common indeed.
This isn't too surprising.
Society seems to become more indoor focused with every passing generation. The pattern has become even stronger since COVID-19, as we're all keeping our distance from each other.
Many of us still go outside regularly, but we work indoors and much of our social time is indoors too. If we do happen to go out in the sun, we're often wearing sunscreen or are covered up to protect our skin.
These factors all give our bodies fewer chances to make vitamin D from the sun.
While there are some vitamin D rich foods, these don't tend to give you enough vitamin D to avoid deficiency.
As such, many of us need to rely on supplements to get the vitamin D that we need. When doing so, look for vitamin D3 supplements, particularly those that use a liquid capsule. These features increase absorbability. Taking the supplement with a meal or a source of fat can help too, as vitamin D is fat soluble.
Vitamin B12
Vitamin B12 is mostly found in animal foods and fish. Good sources include red meat, liver, milk, salmon, clams, and oysters.
You don't need a large amount of vitamin B12, so most people easily get enough. Vegetarians and vegans have a much harder time, as they have fewer options for vitamin B12.
There are a few non-animal sources of vitamin B12, including some type of mushrooms and seaweed. Still, vitamin B12 levels are highly variable, so most vegans will need to rely on either supplements or fortified foods.
Iron
Iron deficiency is one of the most common deficiencies, particularly among women. Symptoms include fatigue, weakness, chest pain, being lightheaded, and having cold hands and feet.
There are plenty of iron rich foods, including red meat, poultry, dark leafy greens, legumes, and some nuts. However, iron from animal-based foods is generally absorbed faster than iron from plant-based foods. Because of this, vegetarians are at particular risk of iron deficiency.
Your iron absorption might be impeded in some way too. For example, the tannins in black tea have this effect, increasing the risk that heavy tea drinkers end up iron deficient.
Iron supplements can be a helpful way to raise your iron levels, particularly if eating red meat isn't an option for you. This is one reason why iron supplements are sometimes prescribed by your doctor.
Omega-3 Supplements
Omega-3 fatty acids are essential for health. They help our bodies to build cell membranes and have also been linked to many benefits, including better mental health, decreased disease risk, and perhaps even longer life.
Oily fish is your single best choice for omega-3 fatty acids. There are other omega-3 rich foods too, but plant-based sources are less powerful. These mostly contain ALA, while fish contains DHA and EPA instead. ALA needs to be converted to one of the other forms before we can use it and the conversion rate is low.
Because plant-based options are so inferior, anyone who doesn't eat fish (or shellfish) regularly may need to supplement omega-3 fatty acids. This way you're still getting the most powerful omega-3s and all the health benefits that come with them.
While fish oil is the most common omega-3 supplement, you can also find vegan-friendly options. The best get their omega-3 from algae, so you're still getting DHA and EPA.
Folic Acid
Women of child-bearing age often need to supplement folic acid. This reduces the risk of neural tube defects in the baby. The supplements are most effective before pregnancy or during early pregnancy, making them important for anyone who might become pregnant, even if they don't intend to.
Final Thoughts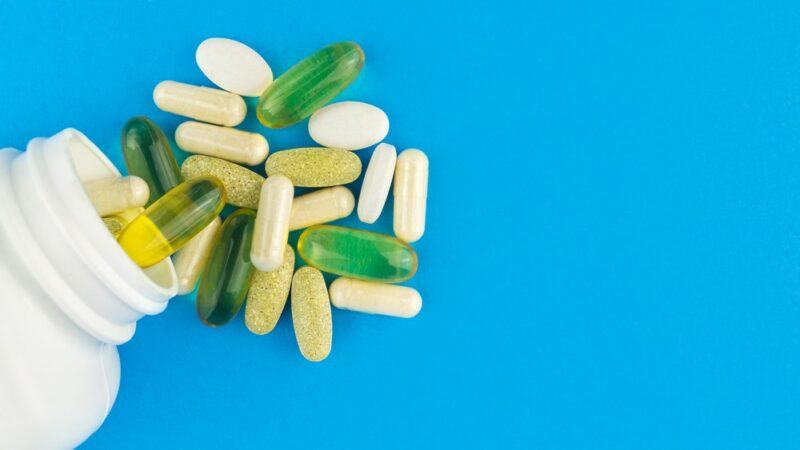 In the end, getting your nutrients from whole foods is always the best option. Fresh fruits and vegetables, whole grains, legumes, meat, fish, and nuts all provide many more benefits than you'll get from a single pill.
Whole foods are also safer than supplements, as you can never quite be certain what's in your multivitamin, even if you pick one from a reliable brand. And, if you're already getting the nutrients you need, multivitamins are simply a waste of money.
Still, the supplements do have their place. They can be helpful for people with gaps in their diet, ones who, for whatever reason, can't easily rely on whole foods.
Frequently Asked Questions
When Is The Best Time To Take Multivitamins?
It's generally best to consume multivitamins at the same time as food. It's also helpful to include some fat in the meal, like avocado or eggs. This is because some vitamins are fat-soluble and are better absorbed when taken with fat.
Some recommendations focus on having multivitamins with your largest meal, which would be dinner in many cases. However, others suggest that morning is better because of the B vitamins. Consuming these early on means they can impact your energy and metabolism throughout the day.
This suggests you may see the most benefits by having multivitamins with your breakfast, as long as your breakfast includes some fat.
You may also want to experiment and see which time works best for you. There's never a one size fits all solution anyway. We're all too different for that.
Do Multivitamins Give You Energy?
Multivitamins don't provide energy in the same way that an energy drink or coffee does. However, they can give you an energy boost if you are deficient in some of the key nutrients (particularly B vitamins).
After all, our bodies need vitamins and minerals to function well. When we're not getting enough of these from our diet, some of the reactions in our bodies don't work quite as they should, which can mean we're low in energy.
However, if you're already getting plenty of B vitamins elsewhere, you mightn't get much energy boost from multivitamins at all.
Can Multivitamins Cause Constipation?
Some of the vitamins and minerals in multivitamins can cause constipation, including iron and calcium. In fact, this is a common side effect and is a reason to be cautious with multivitamins.
If you experience this, it's best to talk to your doctor. They'll be able to determine which vitamins and minerals you actually need and which supplements (if any) will help you meet your nutritional needs.
Do Multivitamins Have Iron?
Interestingly, some multivitamins contain iron, while others leave it out. This is because the need for iron differs dramatically.
Some people are at risk for iron deficiency, including pre-menopausal women (especially if they're pregnant) and children. Men are less likely to iron deficient and many are at risk for iron excess instead.
Despite these patterns, many multivitamins targeted at women and children still don't include iron. If you're looking for iron, you'll need to read product labels carefully or simply take a separate iron supplement.
Can You Take Multivitamins For Weight Loss?
Let's be realistic – multivitamins aren't likely to help with weight loss.
The main way they could help is to get your body functioning normally again. That could lead to weight loss if you were previously deficient in some areas, but there's no guarantee.
There's also no evidence that multivitamins dramatically improve your metabolism, help you burn belly fat, or even boost energy directly. Those ideas tend to be mostly marketing, plus some extremely generous interpretations of research studies.