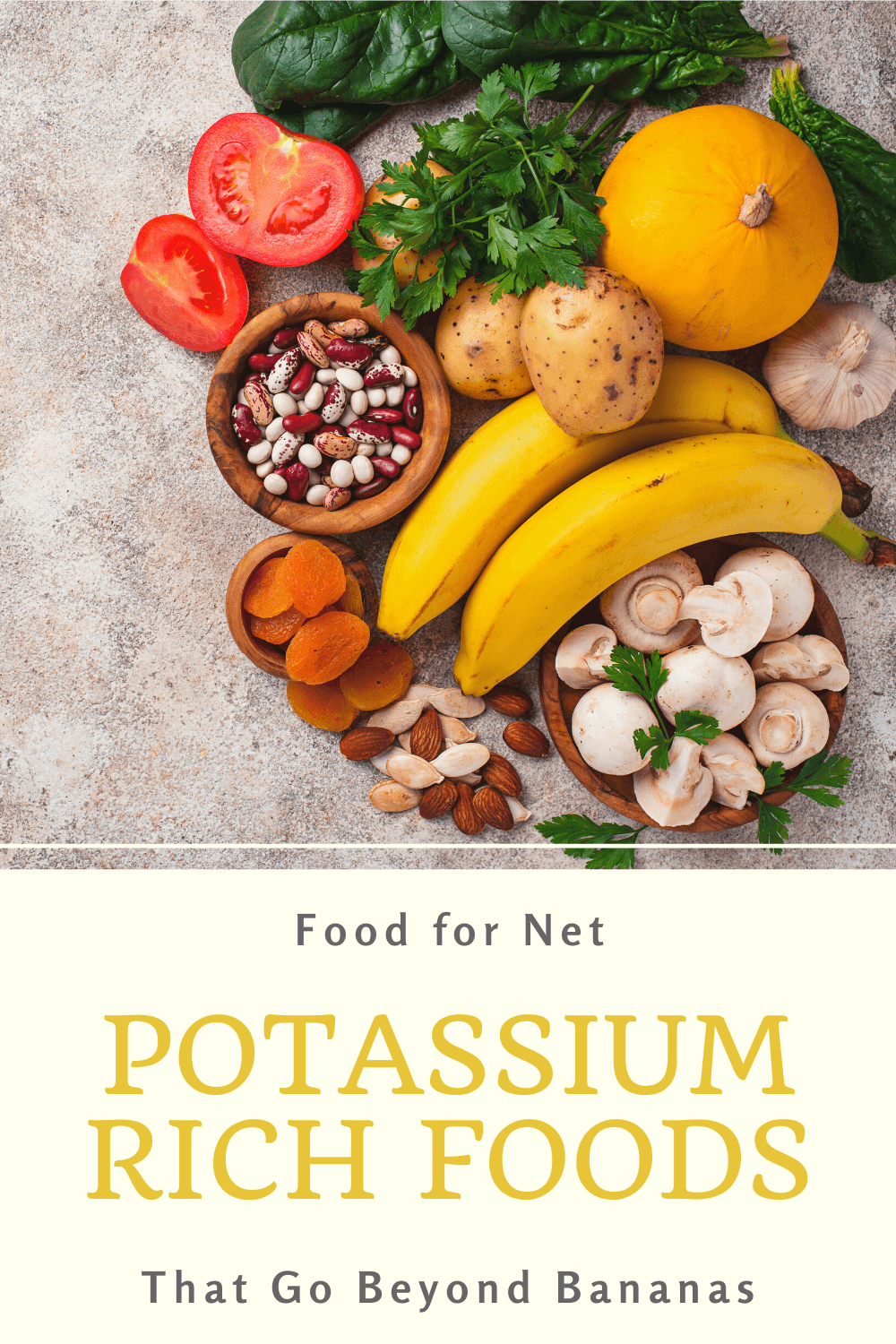 Potassium is an important mineral for heart health, fluid balance, and much more. Yet, it is also a mineral that many of us don't get enough of. This is somewhat surprising, as there are many potassium rich foods to choose from.
For many people, the challenge may be that some of these foods aren't common diet additions. Others may be things that you're only consuming in small quantities. While getting enough potassium in your diet isn't difficult, doing so does require a little planning.
That's why this list is focusing on some of the foods for increasing your potassium. We're not just talking about the most potassium dense foods either. Instead, we've chosen to cover a range of options, as everyone has their own preferences about the foods that they enjoy.
The good thing is that these are all whole food sources of potassium. As such, they offer a variety of other vital compounds for your health, including magnesium, iron, and fiber.
The target potassium intake for most adults is 4,700 mg of potassium, so that's where you should be aiming. However, if you have kidney disease, be sure to talk to your doctor first. Some people with kidney disease need to limit their potassium intake, as potassium can accumulate in their bodies.
Potassium Rich Foods
Bananas
Edamame
Potatoes
Sweet Potatoes
Guava
Kiwi
Beets
Beet Greens
Parsnips
Spinach
Swiss Chard
Bok Choy
Avocados
Tomatoes
Mushrooms
Brussels Sprouts
Lima Beans
Kidney Beans
White Beans
Black Beans
Salmon
Coconut Water
Milk
Yogurt
Other Dairy Products
Watermelon
Poomegranate Arils
Plaintain
Beef
Lentils
Cantaloupe and Honeydew Melon
Butternut Squash
Sunflower Seeds
Dried Apricots
Prunes
Raisins
Fruit Juice
Sports Drinks
Meal Replacement Shakes
Bananas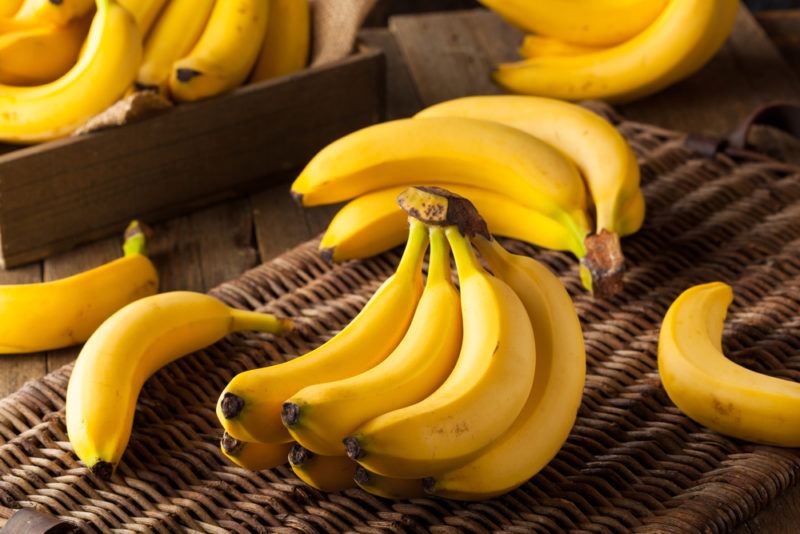 Bananas are famous as a source of potassium and with good reason. A medium banana provides roughly 420 mg of potassium. Bananas work particularly well as a smoothie ingredient, as frozen bananas give smoothies a fantastic texture.
However, bananas are far from the only food that offers potassium. As you'll see from this list, they're not even the best choice. Plenty of foods offer as much, or even more, potassium per serving.
Bananas also have another problem – their sugar content. The sugar is natural, which arguably makes it better than the sugar in candy. Even so, excess sugar isn't the best choice, even if that sugar does come from fruit. Plus, if you need to increase your daily potassium intake, it's often best to find low calorie options.
Edamame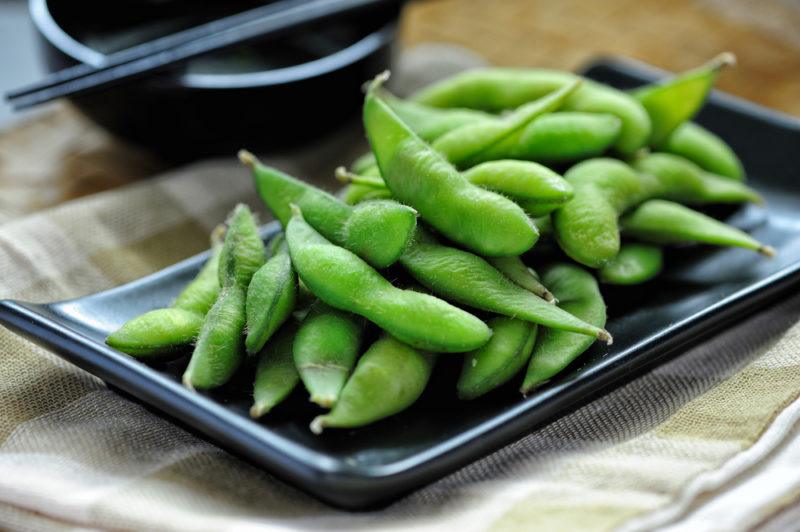 Edamame is a Japanese snack that is starting to become popular elsewhere in the world. The name refers to immature soybeans. These tend to be lightly steamed and sometimes seasoned. These can then be eaten in the pod.
Sometimes you'll see edamame as a warm side to a meal. The beans can also be eaten cold and have an appealing crunch to them. They're a healthy snack choice for bento boxes and for students who are studying.
The potassium content of soybeans means that most soybean products, including edamame, offer a decent amount of potassium. Tofu, tempeh, and natto are other examples of ways to enjoy soybeans. Tempeh and natto are both fermented, so they offer you probiotics as well.
Potatoes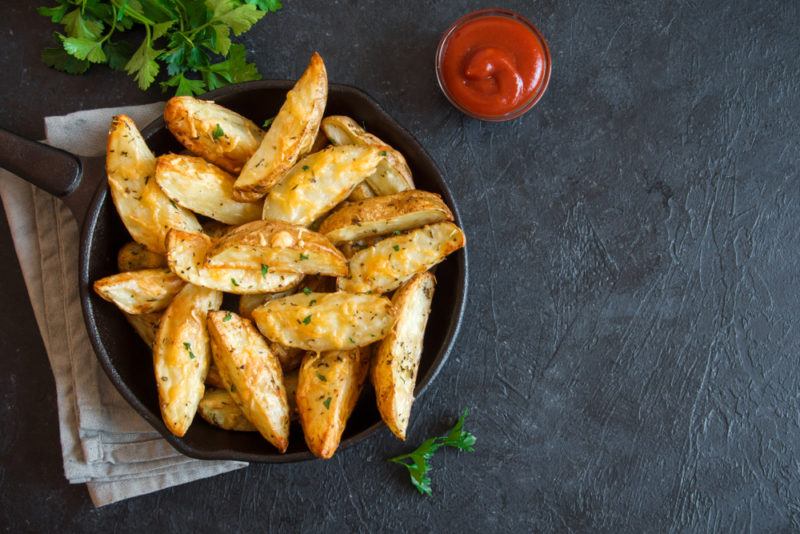 Potatoes sometimes get a bad rap these days, as they are starchy and high in carbs. Yet, potatoes also offer many nutrients, especially if you're eating the skin as well as the flesh.
For that matter, a medium baked potato offers more than 900 mg of potassium. This is an impressive amount for a tuber that is often considered to be unhealthy.
Potatoes are also versatile. There is no shortage of ways to cook them and potatoes often feature in recipes. Plus, roasted, mashed, or baked potatoes make a natural side to countless meals.
Sweet Potatoes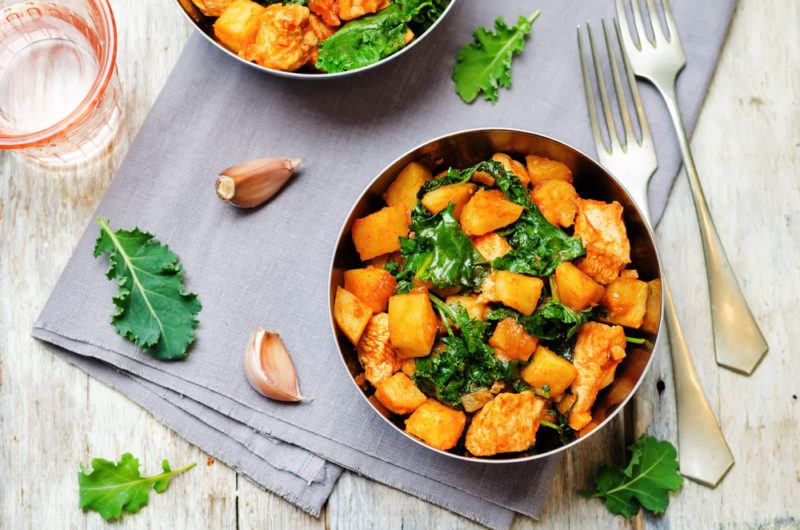 Sweet potatoes are another interesting source of potassium, with a medium sweet potato offering a little less than 550 mg of potassium. This isn't nearly as much as you find with white potatoes, but sweet potatoes are tasty and a nice way to add some variety to your diet.
The tuber also contains important nutrients, including vitamin C and vitamin A. In fact, sweet potatoes are notable for their beta-carotene content. This compound is the precursor to vitamin A and has antioxidant properties too.
Guava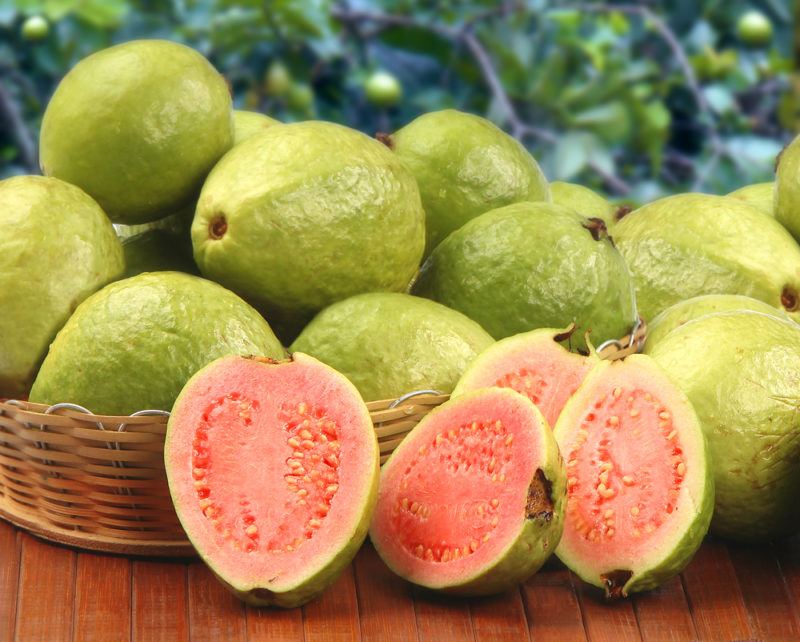 While guava is still a somewhat exotic fruit, it is a good way to get more potassium in your diet. With this fruit, a half cup serving provides close to 350 mg of potassium.
You're not limited to fresh guava either. Canned guava can be found too. There may be differences in the nutritional profile between the canned and fresh versions, but canned guava will last for longer, which is a serious advantage.
Kiwi

Kiwis (or kiwifruit) are another fruit you can rely on for potassium. They even offer a little more potassium than a banana, as a half cup serving contains around 280 mg of potassium.
Kiwis also have a distinctive somewhat tart flavor that makes them taste amazing. They're great sliced on top of cereal or a smoothie bowl.
You can also find golden kiwis. These tend to be sweeter and have slightly more potassium per serving.
Beets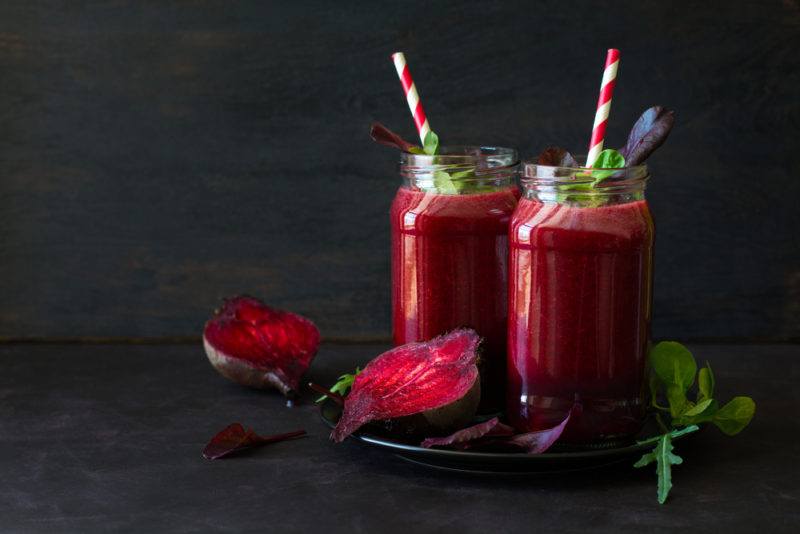 With their bright red coloring, there can be no doubt that beets are good for you. For one thing, the red color indicates the presence of some noteworthy phytonutrients.
Beets also offer betalins, which aren't found in many other plants. These are powerful antioxidants that also have anti-inflammatory effects.
You can get many of the same benefits from pickled beets, rather than just relying on raw beets. However, if you're going to turn to pickled beets, be a little wary as some pickled beets products will be high in sugar.
Beet Greens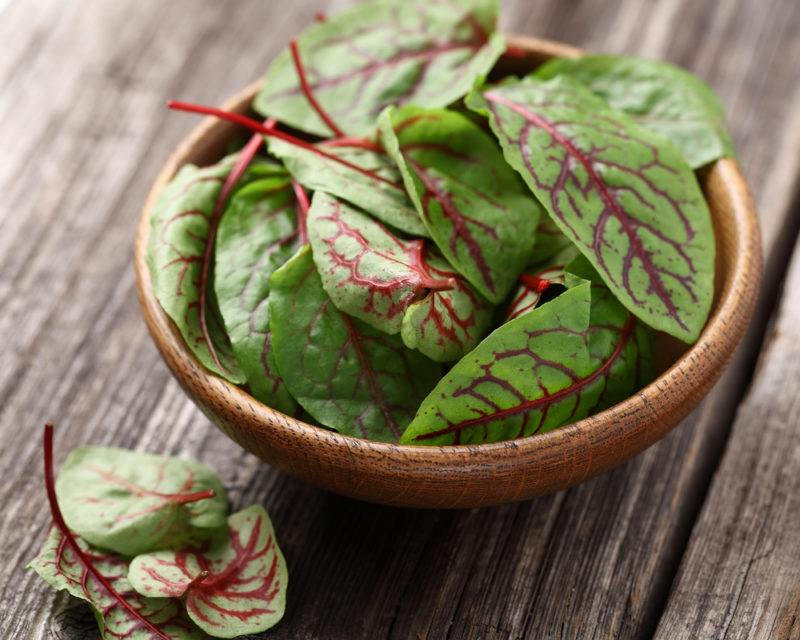 While they're often thrown away, the green leaves on top of beets are edible and very nutritious. They have a similar flavor to kale and can be cooked in the same way as other dark leafy greens.
Beet greens are one of the best choices for potassium, giving you around 650 mg of potassium in a half cup serving. Besides, if you're buying beets anyway, you might as well cook the greens.
Parsnips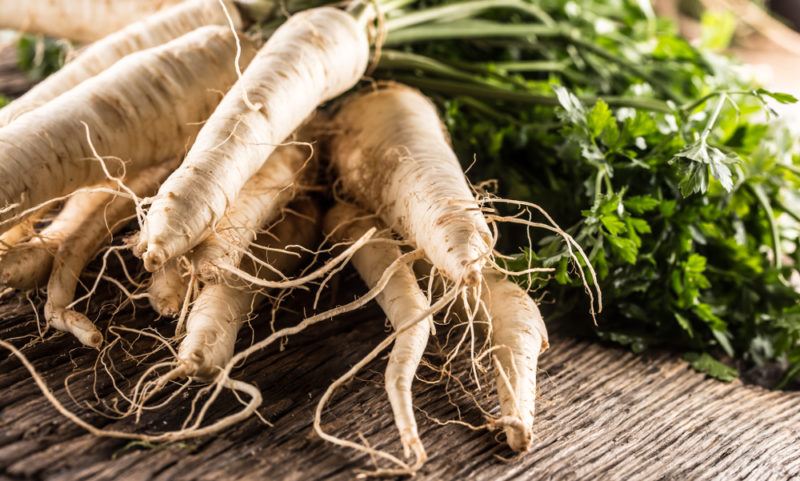 Parsnips are still abundant in potassium, just not as much as some of the other entries on this list. This time, a half cup serving contains a little over 280 mg of potassium.
Parsnips are less versatile too. You'll often be roasting them, perhaps with other vegetables at the same time.
Still, 280 mg of potassium per serving isn't too bad. You could easily use parsnips at the same time as other potassium rich vegetables.
Spinach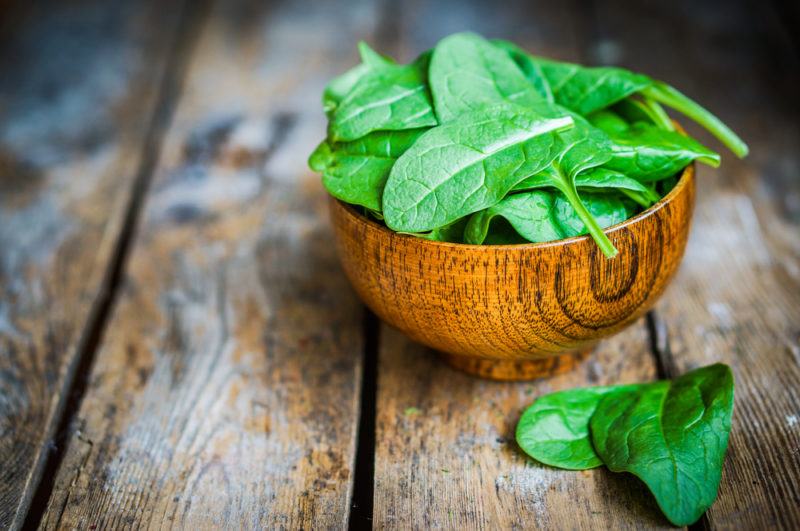 Dark leafy greens are well-known for being nutrient-dense. They're good ways to add many nutrients into your diet, including potassium, iron, and fiber.
Spinach happens to be a particularly good source of potassium, giving you a little over 400 mg of potassium per half cup of the cooked vegetable. Half a cup of cooked spinach isn't that hard to eat either, as you can effortlessly bury spinach in meals, so that the flavor is barely noticeable.
Swiss Chard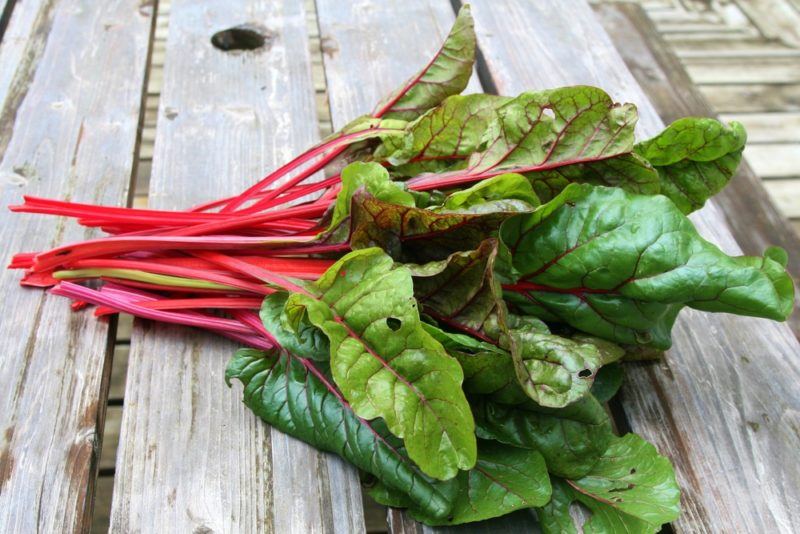 Swiss chard is another leafy green that offers plenty of potassium. This time you're getting around 480 mg of potassium for the same sized serving.
Swiss chard mightn't be as popular as spinach but it can be used in the same ways. In fact, it's best to include multiple types of leafy greens in your diet. This way you get the widest variety of nutrients.
Bok Choy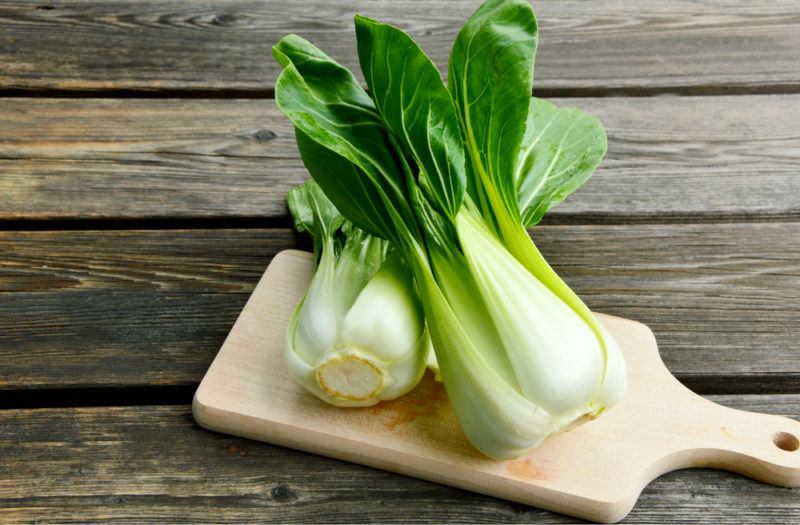 Speaking of leafy greens, bok choy is another choice, giving you 315 mg of potassium in the same half cup serving. In case you're unfamiliar with it, bok choy also goes by the name pok choi or pak choi. It is a type of Chinese cabbage and will sometimes just be called Chinese cabbage.
While bok choy might seem a little unfamiliar at first, it isn't difficult to cook. The main aim is to cook to veggie fast so that the leaves end up tender, while the stalks stay crisp and don't get overcooked.
Avocados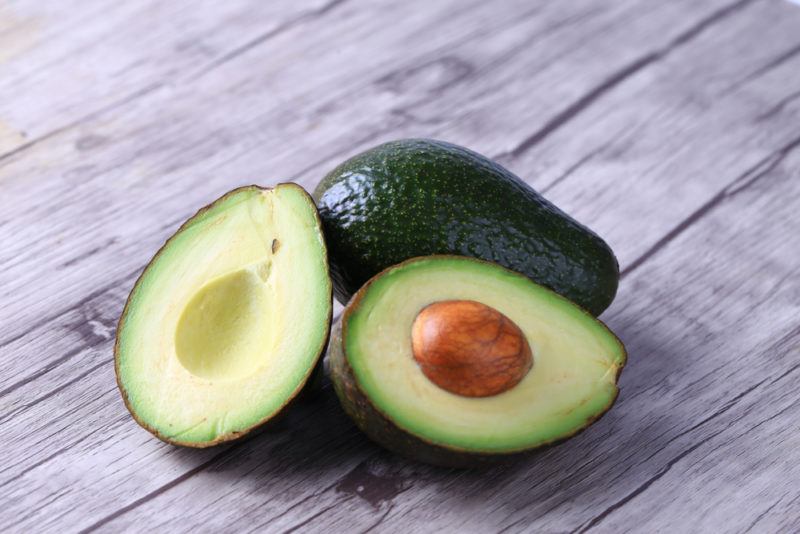 Avocados are more than just a source of healthy fats. You can find many nutrients in them too, including potassium, vitamin C, and vitamin A.
If you eat a whole avocado, then you're getting close to 700 mg of potassium. Of course, you may eat less in a single serving. After all, avocados are quite rich and are high in calories.
Even just half an avocado gives you a decent amount of potassium, adding to your daily intake. Avocados are particularly relevant if you're following a keto diet, as avocados are high in fat and low in carbs.
Tomatoes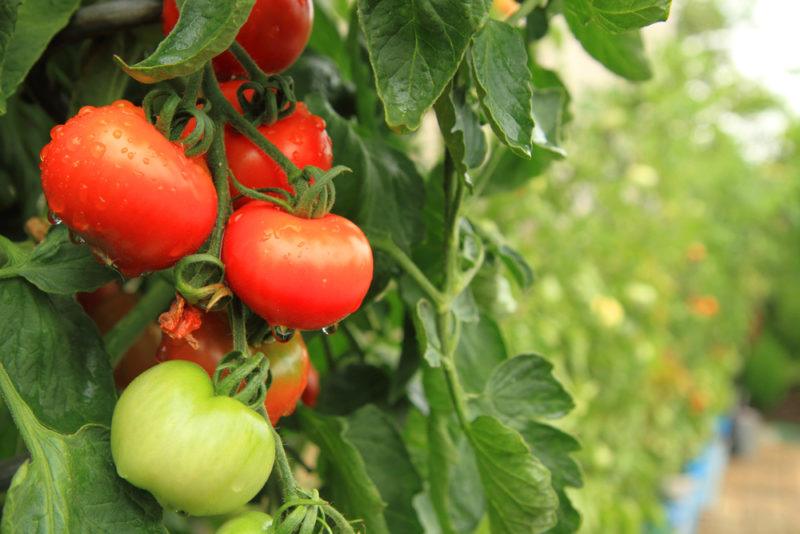 Tomatoes contain some potassium. They're also a fresh and vibrant ingredient in many meals. But, when it comes to potassium, tomato products are even more powerful.
Examples include tomato paste, sundried tomatoes, and even tomato sauce (preferably a version without added sugar). The reason is that these foods are all concentrated sources of tomato. This means that per serving you're getting more beneficial nutrients than you would from fresh tomatoes.
Mushrooms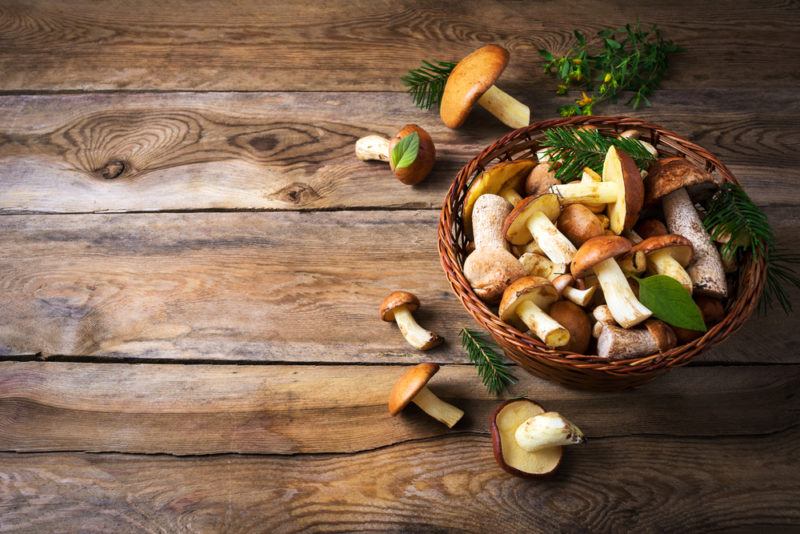 There are many types of mushrooms, each with their own nutrient profile. If you're looking for potassium, portabella mushrooms are one of your best choices. A half cup serving of the mushrooms grilled will give you a little over 260 mg of mushrooms.
White mushrooms provide less potassium per serving, making them are poorer choice. Still, white mushrooms are often less expensive and can be easier to find too.
On the other hand, chanterelle and maitake mushrooms contain much less potassium per serving.
Brussels Sprouts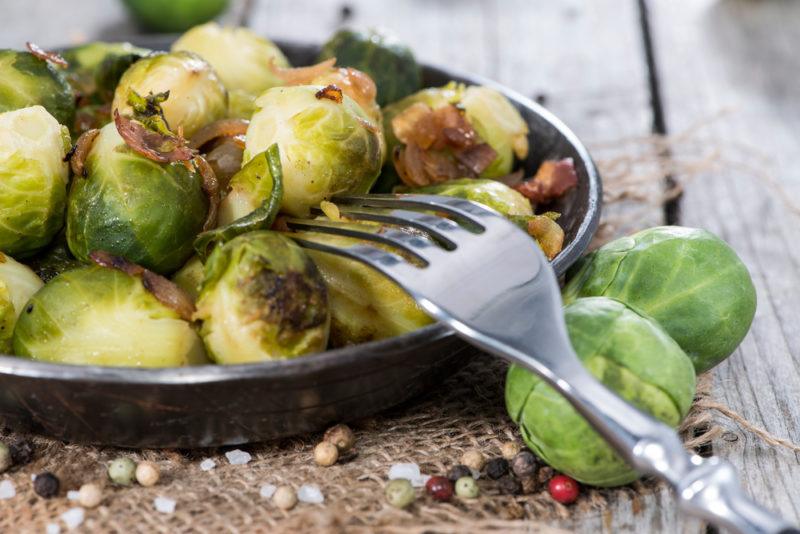 Brussels sprouts don't have the best reputation. Many people tried them as kids and hated them.
But, the problem mostly comes down to how Brussels sprouts are cooked. With a little effort and the right recipe, you can make Brussels sprouts taste amazing.
Once cooked, a half cup serving of Brussels sprouts gives you 250 mg potassium, roughly the same as portabella mushrooms.
Lima Beans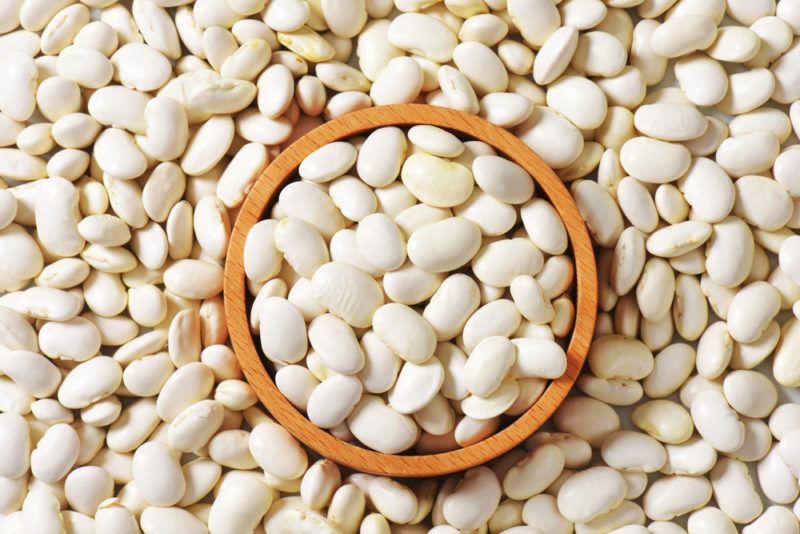 Lima beans boast a potassium level of more than 480 mg of the nutrient per half cup serving. They're also incredibly healthy, offering high levels of fiber and iron.
The beans can be enjoyed in various ways, like serving them warm as a side dish. Some meals will use lima beans as an ingredient too.
Unfortunately, lima beans can make you gassy. Boiling them for a few minutes and letting them stand in the water for a few hours can help to decrease this issue. Leaving the beans to soak overnight has a similar effect.
Kidney Beans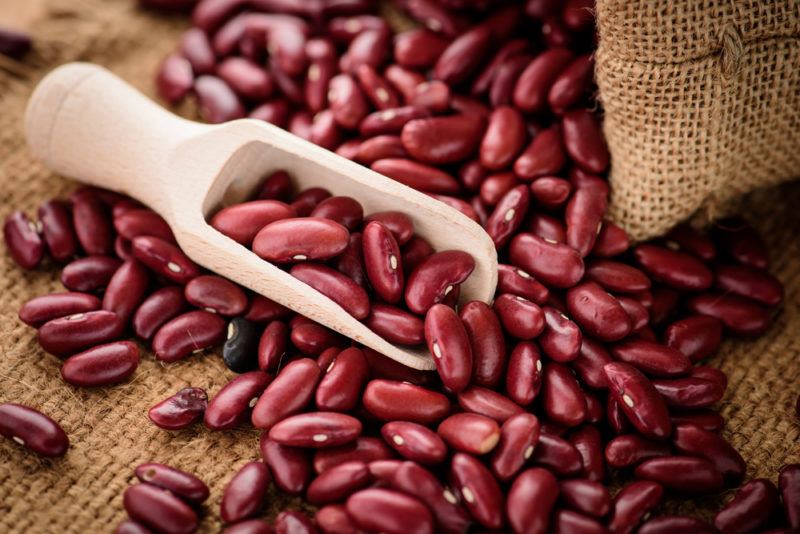 Kidney beans are significant for potassium, protein, fiber, and a host of other nutrients. You're actually getting more than 600 mg of potassium in a single cup of the beans. And, of course, you don't need to eat a whole cup of the beans to see benefits.
Even just a quarter of a cup would add a decent amount of potassium to your diet.
White Beans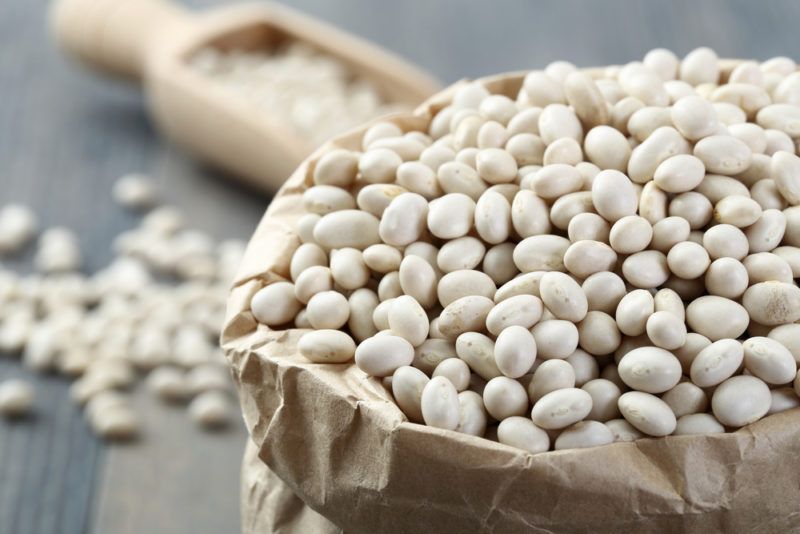 White beans are slightly confusing, as the term can refer to multiple types of bean, including navy beans. A cup of cooked navy beans gives you more than 700 mg of potassium. This is more than many other types of beans.
There are other types of white beans too, such as lima beans or cannellini beans (which are white kidney beans). While the potassium content will vary depending on the type of bean that you choose, they are all a good choice.
Black Beans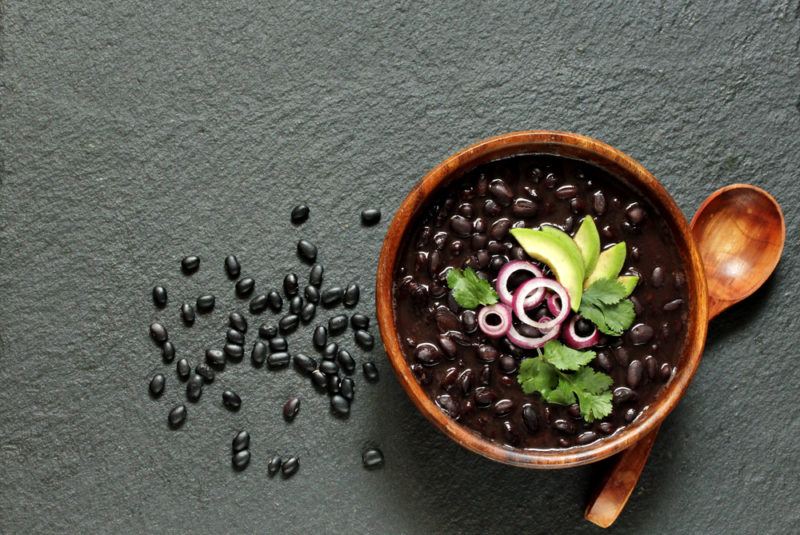 Black beans are the final type of bean that we'll mention. This time, a cup of the beans will give you a little over 600 mg of potassium. While the potassium content is lower than with white beans, it is still impressive.
The color of black beans means that they offer some powerful plant-based compounds too, including anthocyanins. Such compounds can help to reduce inflammation and act as antioxidants in the body.
Because black beans also contain phytates, it's best to soak dried beans overnight before using them. Doing so can improve the digestibility of the beans, giving you better access to the potassium.
Salmon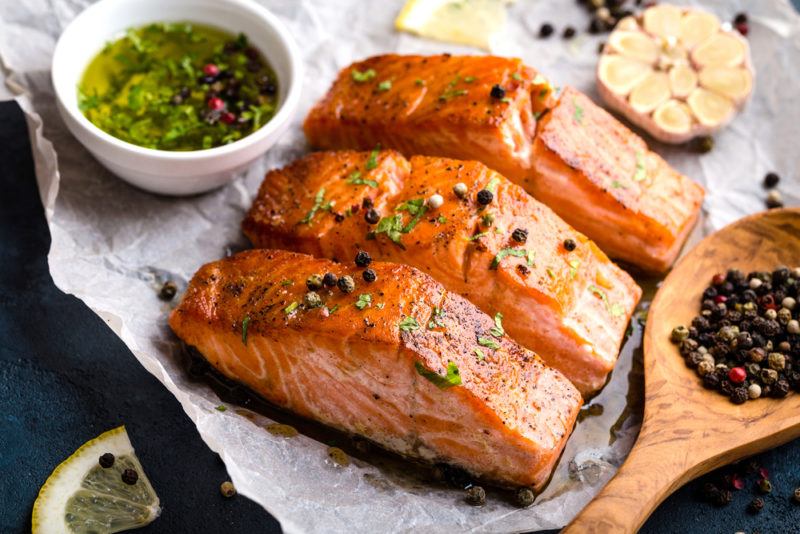 Most types of fish offer some potassium. You're often getting around 10% of your recommended daily intake, if not more. Salmon is an even better source of potassium, especially if you choose wild salmon.
In a 3-ounce serving of the fish, you're often getting around 500 mg of potassium. While the potassium level may be lower in farmed salmon, you should still be getting a decent amount.
Salmon is also a fatty fish, one that is rich in omega-3 fatty acids. These fatty acids are one of the main reasons to eat fish regularly. They are thought to help decrease inflammation and can improve health in other ways too.
Coconut Water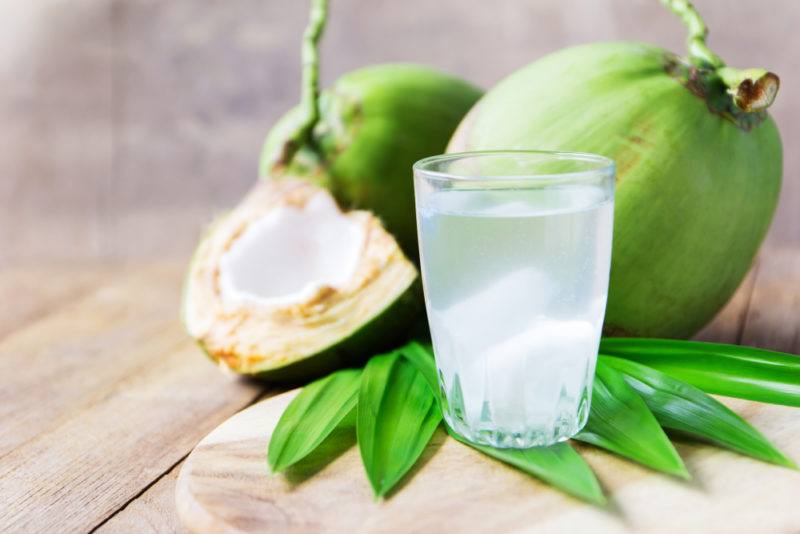 Coconut water has become popular as a way to stay hydrated. This isn't just because coconut water is mostly, well, water. But also because coconut water contains some electrolytes, including potassium and sodium.
Electrolytes tend to be lost during sweat, so an electrolyte-containing drink may be more hydrating than one without electrolytes. Sports drinks offer electrolytes too, which is partly why they're so popular. However, coconut water is more natural than most sports drinks and is often more refreshing too.
Milk

Milk might not be as potassium rich as some of the other entries to this list, but a cup of milk contains somewhere from 300 mg to 400 mg of potassium. Interestingly, the potassium content tends to get higher as the fat content in the milk decreases.
This makes low fat milk better than high fat milk for potassium. A similar pattern happens with some other nutrients too.
Milk is useful as a potassium source, as it is so easy to add to your diet. After all, countless recipes use milk as an ingredient. You can also just use milk as the base for a smoothie. That smoothie could include other potassium containing ingredients too, like bananas.
Yogurt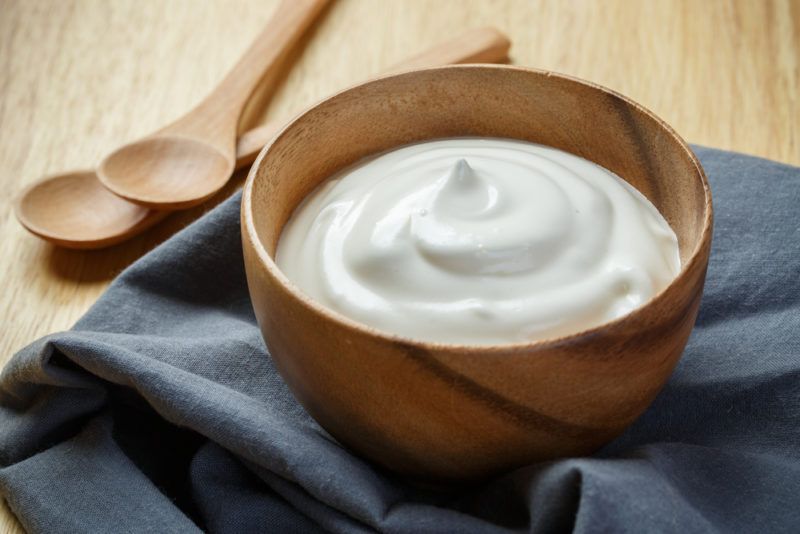 Yogurt is made from milk, so the potassium content of yogurt shouldn't be too surprising. Once again, lower fat yogurts tend to contain more potassium than the high fat versions.
Potassium content also tends to be higher in regular yogurt compared to Greek yogurt. This pattern is likely to be true for any other type of strained yogurt, like skyr. So, while strained yogurt is good for increasing your protein intake, it isn't an excellent choice for potassium.
Other Dairy Products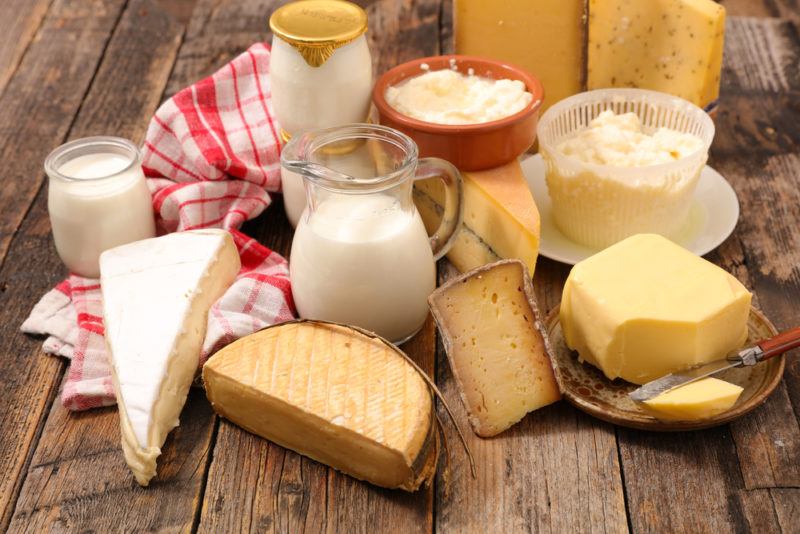 Most dairy products will contain some potassium, but the level of potassium varies dramatically. For example, hard cheese tends to have low levels of potassium, often less than 50 mg of potassium for a 1 ounce serving.
Ice cream contains more potassium, with a half cup serving often containing more than 100 mg of potassium. Even so, this is much less than most of the potassium options on this list.
In the end, dairy works best as a way to add a little potassium to your diet every day, but it won't dramatically increase your potassium intake. To do that, you'd need to turn to some of the other items on this list.
Watermelon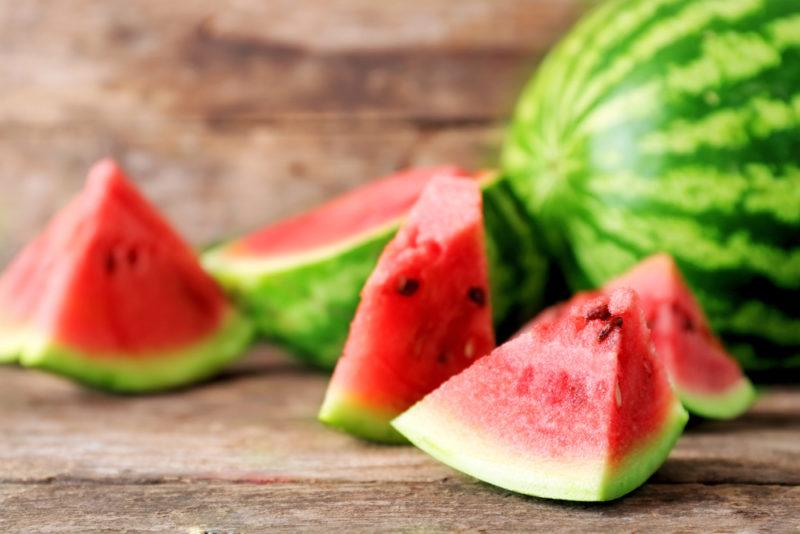 Watermelon is refreshing, particularly in the height of summer, but did you know that it is also packed with potassium? On average, two wedges will give you more than 600 mg of potassium. Of course, the exact amount will vary, as the size of a watermelon can differ considerably.
Watermelon is also a hydrating choice, as it contains so much water.
Pomegranate Arils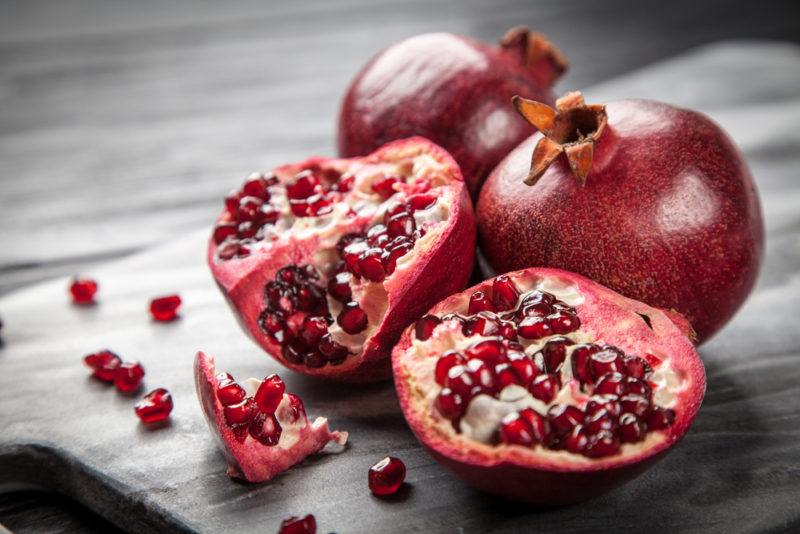 Pomegranates are interesting fruit. Instead of flesh like with regular fruit, the inside of a pomegranate consists of little sacs filled with juice and a seed. These are known as arils.
The juice has a tart and sweet flavor, similar to cranberry juice, but a little different too. Pomegranate arils can be easily eaten as-is or scattered across meals. They make great toppings for smoothies and can even be eaten frozen.
A half cup serving of the seeds provides just over 200 mg of potassium. You're getting fiber from the seeds too, along with antioxidants. Pomegranates are even sometimes considered superfoods and the compounds may help to decrease inflammation.
Plantains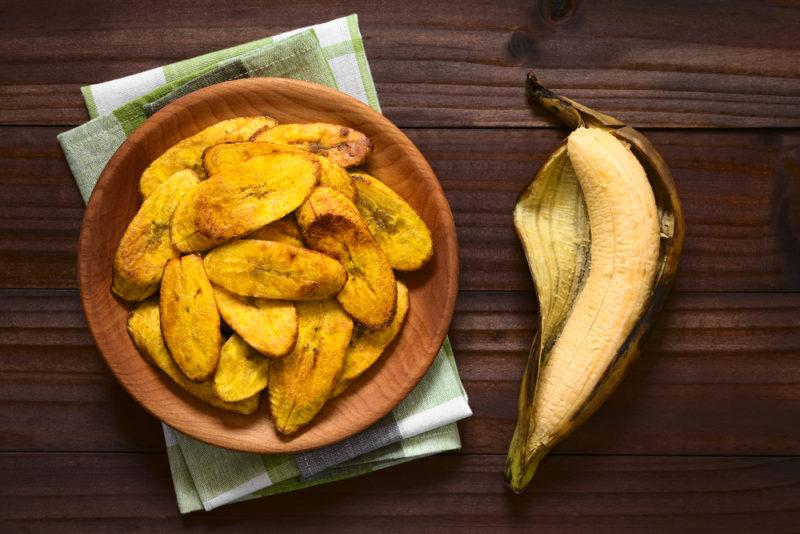 Plantains belong to the same family as bananas and even look similar. Unlike bananas, plantains are still green even when they're fully ripe. They also have thick skins and are larger than bananas.
Another difference is that plantains contain less sugar and more starch. The starch content means that plantains generally aren't eaten raw. They're cooked instead and often served as a savory side to a meal.
The potassium content of plantains is different too. When cooked, half a cup of plantain offers more than 350 mg of potassium.
Beef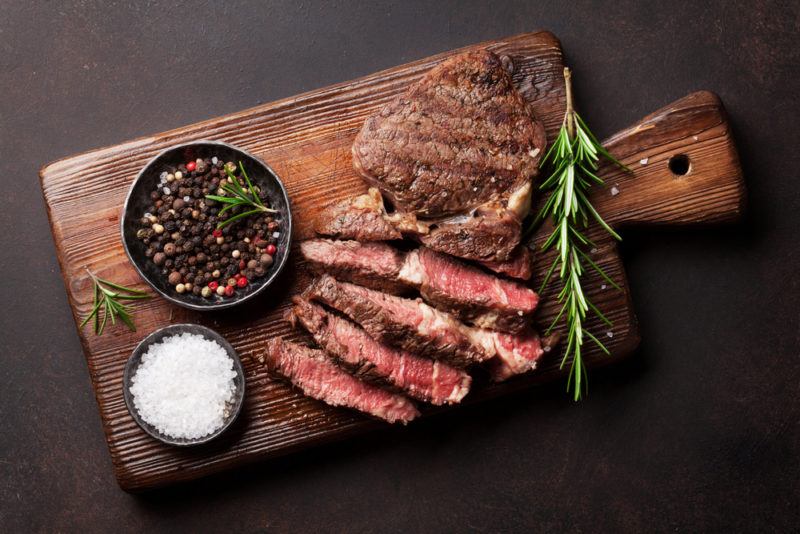 The amount of potassium in beef varies depending on the cut that you choose. A 3-ounce serving has somewhere around 250 mg to 300 mg of potassium.
Roast beef and lean ground beef tend to be the best sources of potassium, while the potassium in beef tenderloin is lower. However, all cuts are packed with nutrients, including protein and vitamin B12.
On a side note, other types of red meat also offer decent potassium levels, such as around 290 mg for the same serving size of ground bison and even more for venison.
This pattern means that you don't need to pay too much attention to the potassium content of your red meat. Simply choose the cuts that work best for your needs. Regardless of your choice, you'll get plenty of nutrients.
Lentils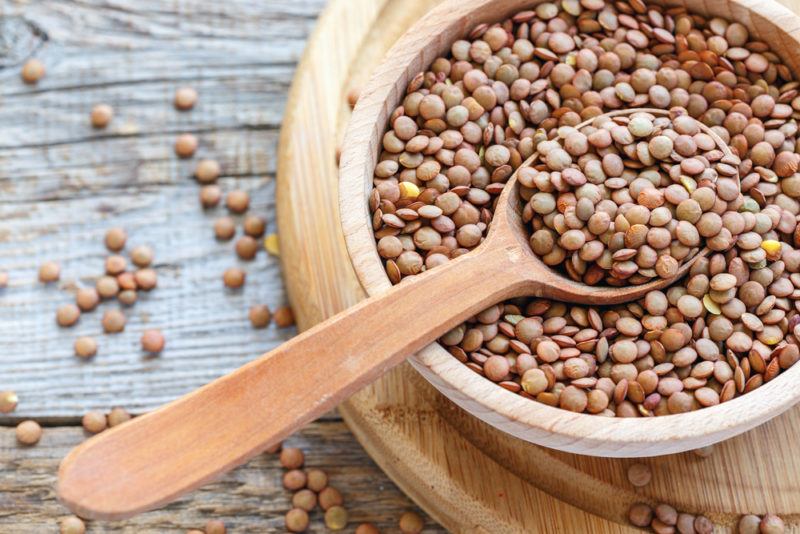 Lentils might seem like a strange addition, but they are powerful for potassium. A cup of cooked lentils contains roughly 700 mg of the nutrient. This isn't as high as some of the items on this list, but it's getting up there.
Plus, lentils are often inexpensive, are easy to store, and can be included in a variety of meals. You can even just throw them into a soup or stew for an instant potassium boost.
Cantaloupe And Honeydew Melon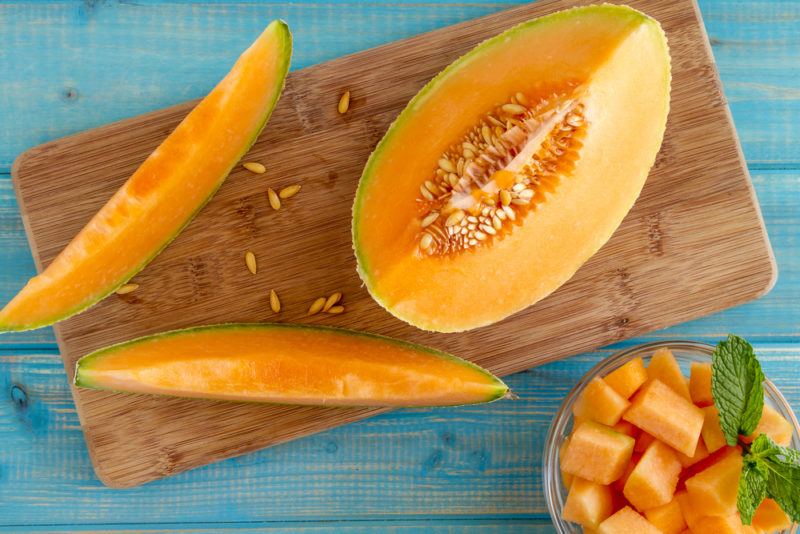 Both cantaloupe and honeydew melon are refreshing treats for the summer. They contain around 200 mg of potassium each in a half cup serving.
It's true that the potassium content here isn't as good as some of the other options, but it isn't bad either. You could also use multiple potassium rich fruits to create a fruit salad. This would give you a potassium boost, along with many other important nutrients and plant-based compounds.
Butternut Squash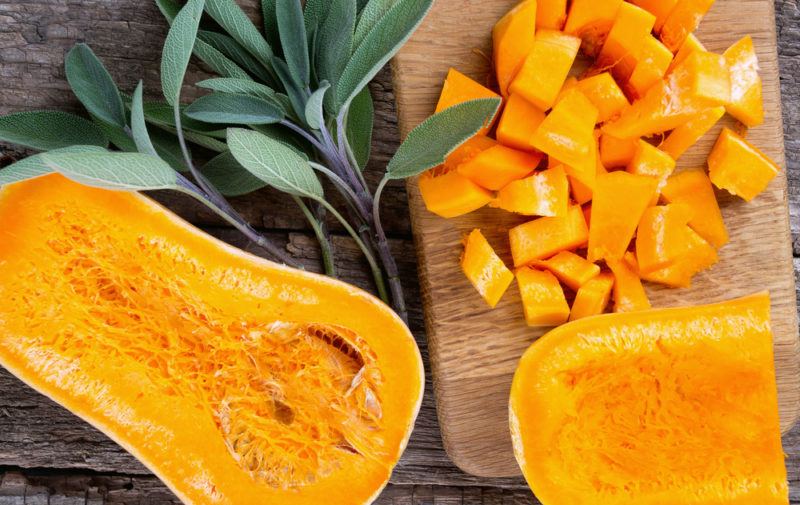 Butternut squash and other types of squash are another option for potassium. With their orange or yellow flesh, you're also getting access to some powerful plant-based compounds.
Steaming or roasting the squash is a wonderful way to cook it, as you're not adding any extra fat to the meal. Of course, this is far from the only option. There are many delicious healthy recipes out there that use squash.
One of the most famous approaches is to use butternut squash to create noodles. These act as low carb alternatives to pasta and can actually taste very good. While the noodles aren't exactly like pasta, they are an easy way to enjoy butternut squash and get the potassium benefits that the vegetable offers.
Sunflower Seeds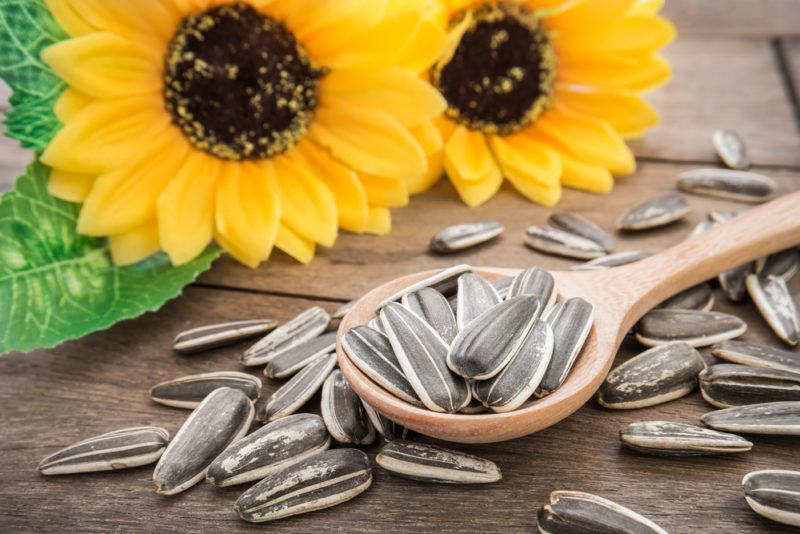 Seeds are popular as an easy snack, one that is also high in fiber. So, it's easy to overlook the potassium content of seeds.
In the case of sunflower seeds, a two-ounce serving of the seeds gives you close to 500 mg of potassium. That's pretty impressive really. They also make a tasty snack that is easy to find.
Dried Apricots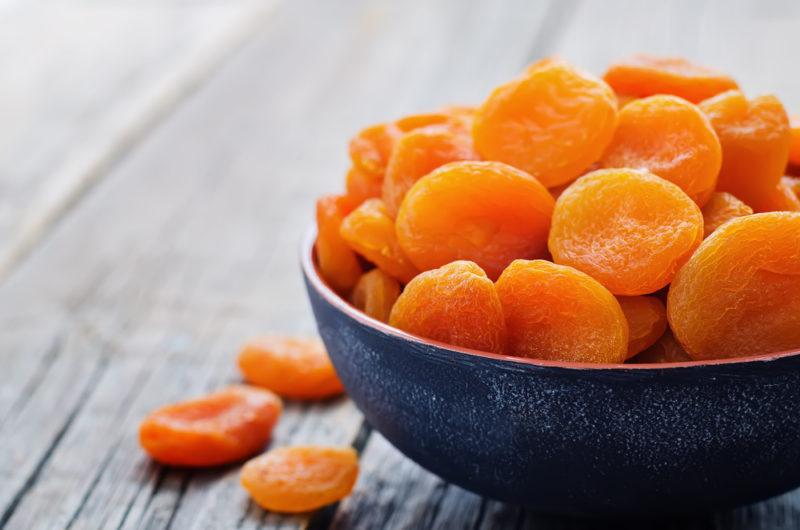 While bananas are well-known for their potassium, they're not the best fruit source of the nutrient. Dried apricots top the list, providing more than 1,000 mg of potassium for a half cup serving.
The balance of sweet and tart flavors also make dried apricots a fantastic treat.
Just be cautious, as dried fruit tends to be high in sugar. It's also easy to eat more than you intend to. After all, regular fruit contains more water, which slows you down when you're eating and helps you to feel satisfied faster.
Prunes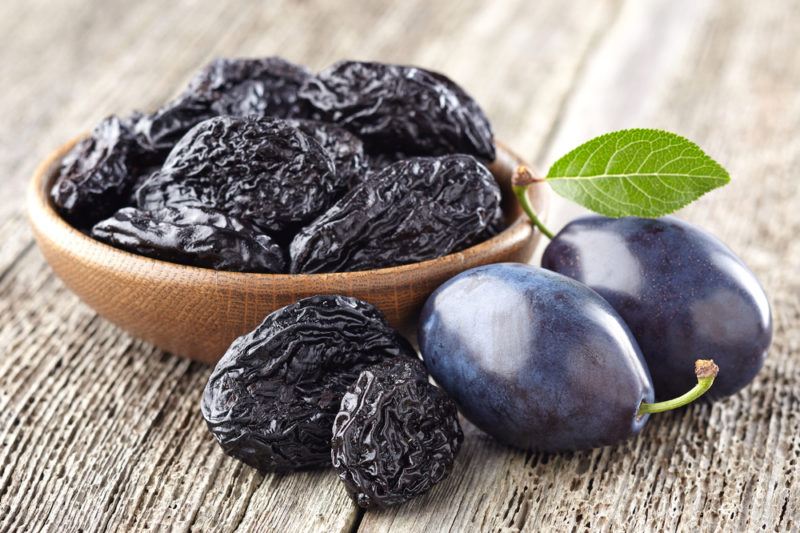 Prunes are basically dried plums and they're another case where dried fruit offers plenty of potassium. This time, you're getting around 700 mg of potassium in half a cup.
Prunes are famously used as a laxative, due to their high sorbitol content. The fiber in prunes means that they can improve your digestion too.
Of course, the laxative effect means that you probably don't want to eat too many prunes at a time. Or, if you do, make sure that you know where the bathroom is.
Raisins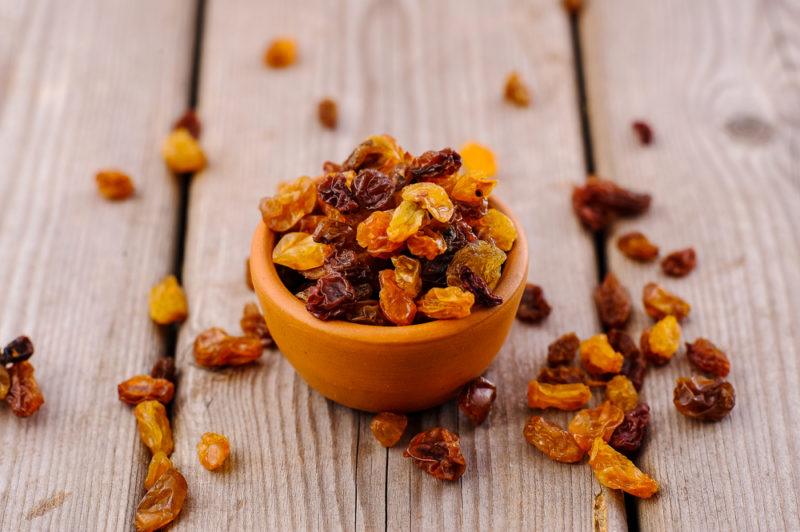 Here's one more type of dried fruit to try – raisins. This time, you get a little over 600 mg of potassium in a half cup serving.
Many people will find raisins less appealing than the other dried fruit sources of potassium. And, in all honesty, half a cup of raisins is rather a lot. Still, you can include raisins in baking or as part of a trail mix.
Besides, you don't need to eat full servings of any of these foods. Increasing the potassium in your diet is as simple as including more potassium rich foods in your diet or increasing your intake of foods you already eat.
Fruit Juice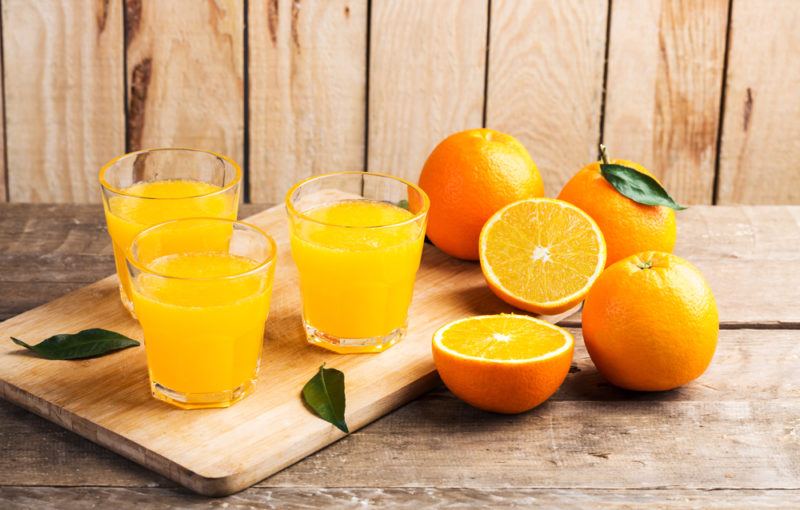 Many types of fruit juice offer potassium too. For a half cup serving, this ranges from around 98 mg of potassium for cranberry juice to 354 mg of potassium for prune juice.
Passionfruit juice, orange juice, apricot nectar, and grapefruit juice are also relatively good sources of potassium.
While fruit juice offers various nutrients and plant-based compounds, it is also high in sugar. The sugar content can be a problem for anyone trying to lose weight or stay healthy. After all, it's easy to drink more fruit juice than you intend to.
Sports Drinks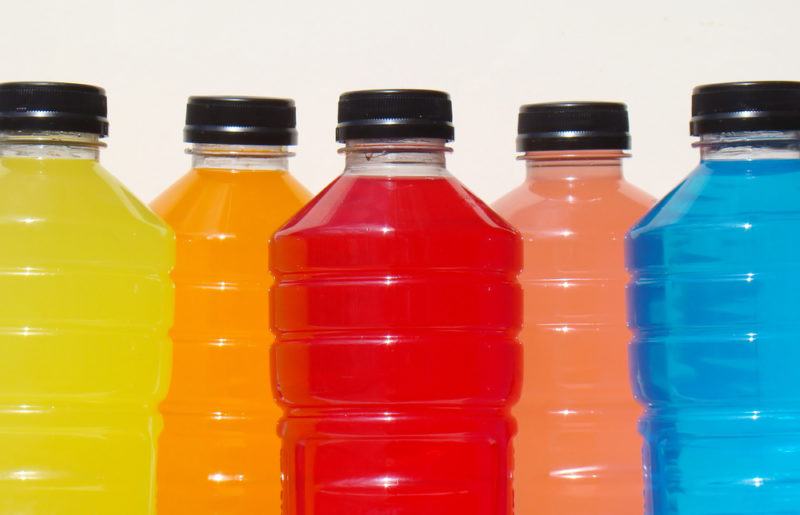 Sports drinks are designed to aid in rehydration. To do this, they provide various electrolytes that your body loses in sweat, along with plenty of water.
Other ingredients are sometimes included such as sugar, flavorings, and colorings. These can make the drink more enjoyable, but don't tend to help much with rehydration or health.
Sports drinks aren't ideal as a source of potassium. You're much better to get potassium from your food instead. If you are going to use a sports drink, look for one that has few unnecessary ingredients.
Make sure that you check the potassium content too. This varies from one product to the next.
Meal Replacement Shakes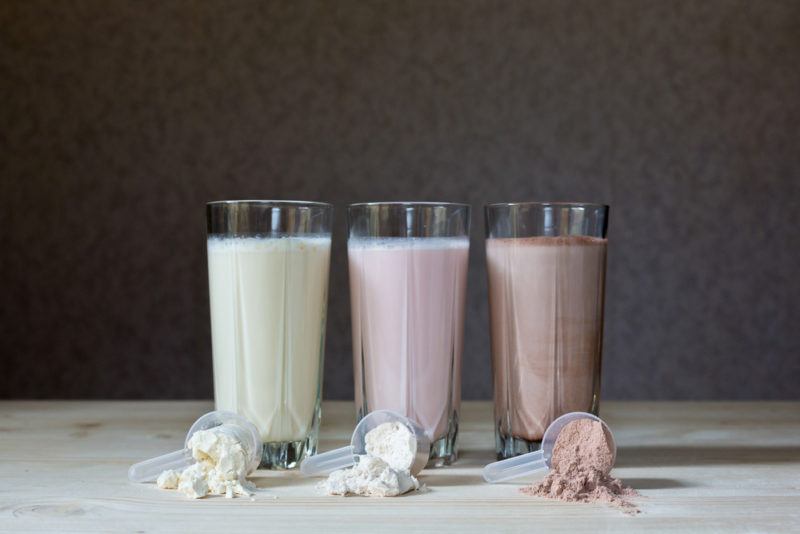 Meal replacement shakes are another processed choice for increasing your potassium intake. These shakes are designed to give you most of the nutrients that you would get from a meal – making it easier to skip a meal and drink a shake instead.
The nutrients in these shakes can vary wildly, so checking the ingredients label really is essential. A good brand might include a third of your daily potassium requirements, which isn't too shabby. Still, the calorie content of these shakes means that most people shouldn't eat them as well as their regular meals. Doing so would often lead to weight gain.