Studying is rarely easy. You need to stay focused and alert, while also learning the material that you're working on. Going overboard on snacks isn't going to help, but finding the right food for studying is essential.
After all, you're not going to be able to concentrate very well if you're hungry. Even if you're not hungry, the right snack might give you a boost of energy or keep you going when you want to give up.
There is no single best food to choose, as your needs can differ depending on the circumstances. For example, high protein food can give you sustained energy and focus, while also reducing hunger. On the other hand, carbs give you a faster release of energy, right when you need it.
In this list, we're covering both types of study food and talking about why each option is worth considering.
You might notice that we avoid anything that's high in sugar or is heavily processed. Sugary or processed snacks (including energy drinks) can often do more harm than good. You might get a short spike of energy from them, but that's often followed by a substantial energy crash.
On the other hand, whole food choices are better for you in the long-term and while you're actively studying.
Food For Studying
Pumpkin Seeds
Dark Chocolate
Almonds
Walnuts
Other Nuts
Seeds
Trail Mix
Eggs
Blueberries
Frozen Grapes
Avocado
Milk
Carrots
Oatmeal
String Cheese
Greek Yogurt
Edamame
Cottage Cheese
Hummus
Whole Wheat Crackers
Nut Butter
Roasted Chickpeas
Protein Smoothie
Fruit
Oily Fish
Dark Leafy Greens
Popcorn
Sandwiches
Pumpkin Seeds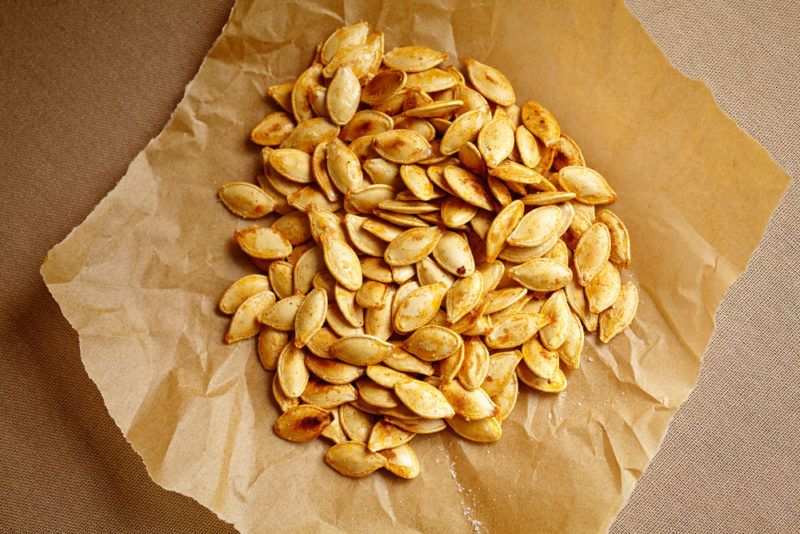 In general, nuts and seeds are a perfect study food. They offer plenty of protein, fiber, and healthy fats. The combination provides you with sustained energy.
They're also easy to eat, which is another bonus when you're studying. Pumpkin seeds are especially good in this sense, as they're generally not salted, so you don't need to clean your hands afterward.
Pumpkin seeds also have an interesting balance of nutrients, which may help to promote brain health and memory. You can't do better than that for studying.
Dark Chocolate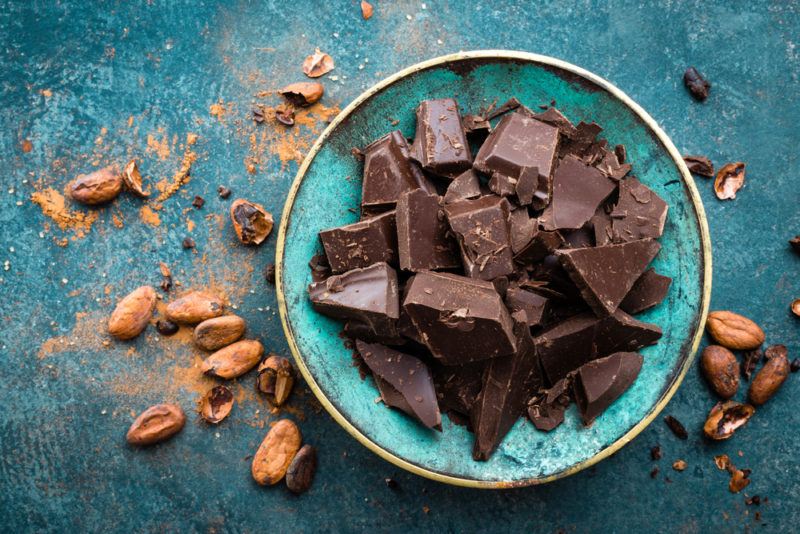 Milk chocolate is a poor choice for a study food, as it is packed full of sugar and will often give you a boost of energy followed by a dramatic energy crash. Dark chocolate is completely different, as long as you choose a good product.
For one thing, dark chocolate is lower in sugar. More importantly, it contains a variety of beneficial compounds, including flavanols. These may help to boost your concentration, which is perfect for those long nights. Dark chocolate can also be a feel-good food, just like milk chocolate. 
When choosing dark chocolate, look for a high cocoa percentage – ideally 70% or above. Higher percentages contain more beneficial compounds and less sugar. Just be warned, the highest percentages can be an acquired taste.
Almonds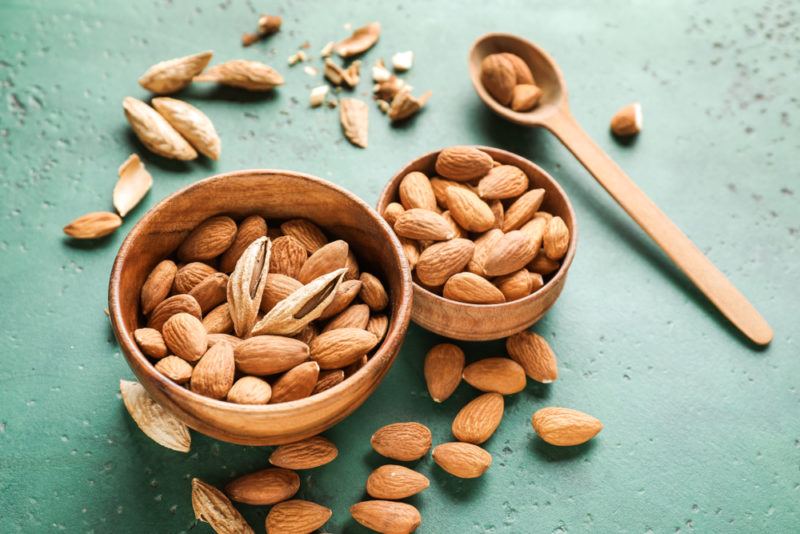 Almonds are thought to be an especially good choice. They're high in healthy fats and protein, which makes them naturally satisfying.
Almonds may also be a brain food, as they contain some powerful compounds, including vitamin B2 and vitamin E. The nutrients in almonds may help to improve your memory.
Besides, almonds are the perfect snacking food. They seem to have just the right amount of crunch and there are many flavored versions to choose from.
Walnuts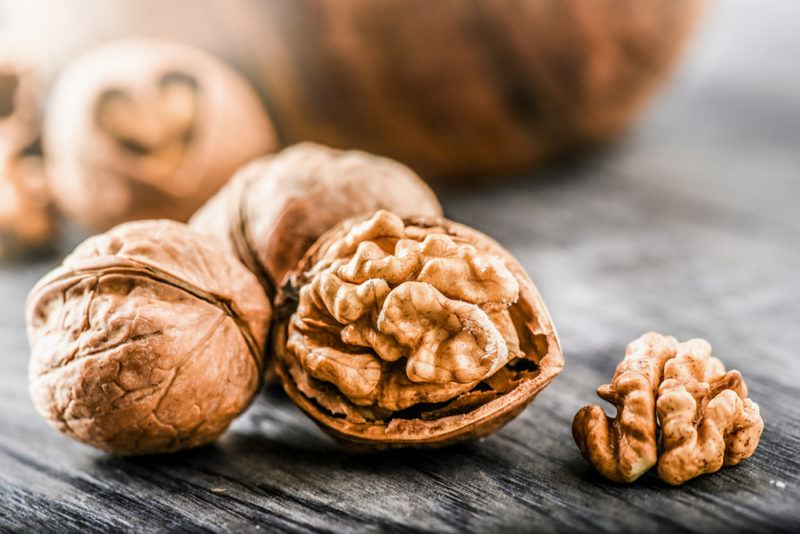 While walnuts aren't used for snacking as often as almonds, they have many of the same benefits. Walnuts are also particularly high in DHA. This is an interesting type of fatty acid that may improve cognitive performance and protect brain health.
The healthy compounds in walnuts might directly help you while you're studying, or they might not. Either way, it's clear that walnuts themselves are healthy and they make a perfect study snack, 
Other Nuts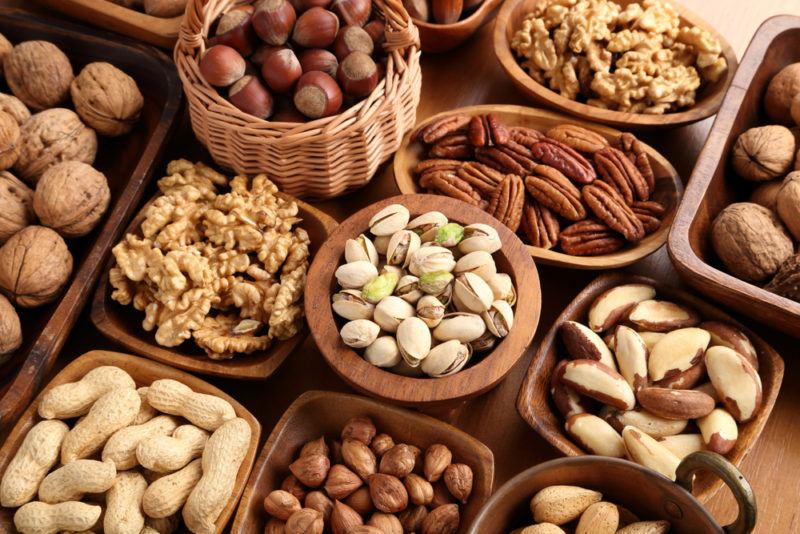 While almonds and walnuts are particularly good for studying, other types of nuts are appealing too. Regardless of the type, nuts tend to be high in fat and low in carbs, while offering a decent amount of protein.
This combination is ideal for studying. You end up with a satisfying snack that isn't going to give you an energy crash.
Each type of nut offers a different balance of nutrients. Instead of focusing on the 'best nut', it's generally better to eat a variety of types.
Just watch out for your portion size. Nuts are high in calories and it's really easy to eat too many, especially if most of your focus is on your studying. A simple trick is to portion out your nuts before you get started. Don't just keep an open bag on your desk, that's a recipe for disaster.
Seeds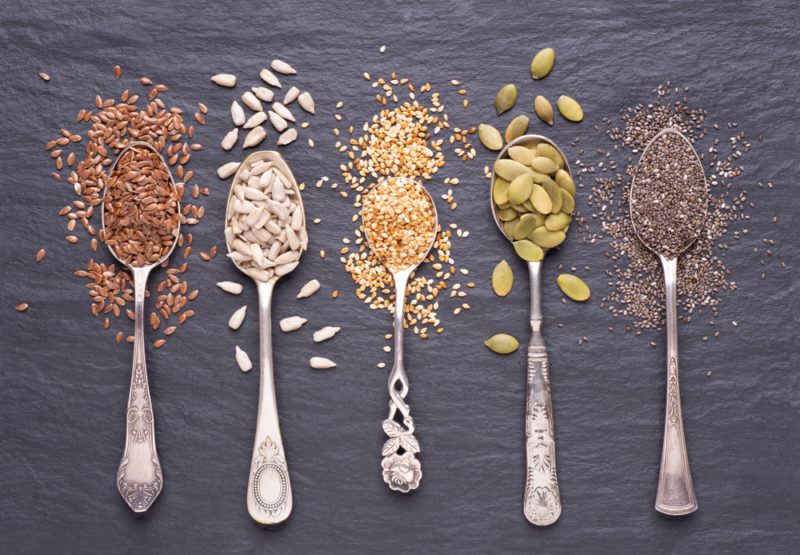 Seeds aren't as easy to eat as nuts. Still, they offer similar advantages, such as being a good source of healthy nutrients and providing plenty of antioxidants.
You don't need to eat seeds on their own either. They can be easily sprinkled on top of yogurt or something else.
Trail Mix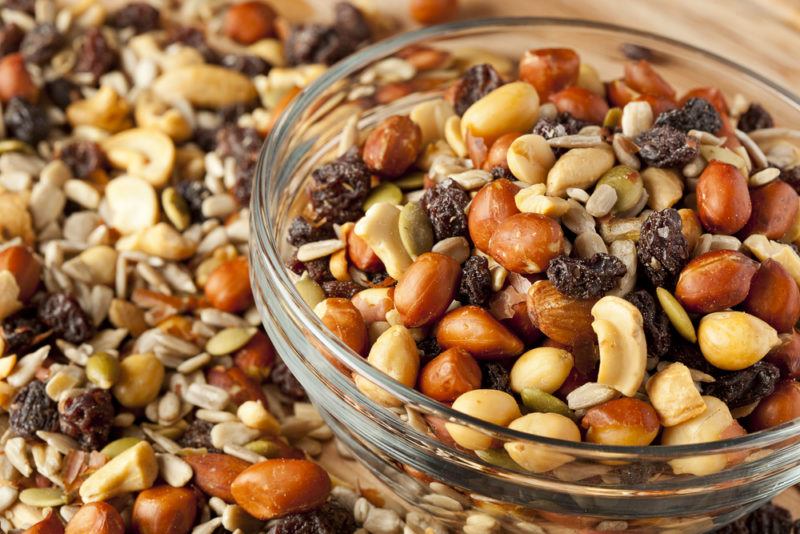 Trail mix is a great way to enjoy multiple types of nuts and seeds at once. But, you need to choose carefully. Many commercial trail mixes are little more than candy, as they're packed full of dried fruit and milk chocolate.
You can get around this by making your own. A variety of nuts and seeds is a perfect starting point. Focus on the ones that you enjoy the most.
Dark chocolate is a great addition to the mix too, especially if it has a high cocoa concentration. If you add in dried fruit, do so sparingly. The fruit has fewer benefits for studying and you don't want a sugar crash.
Eggs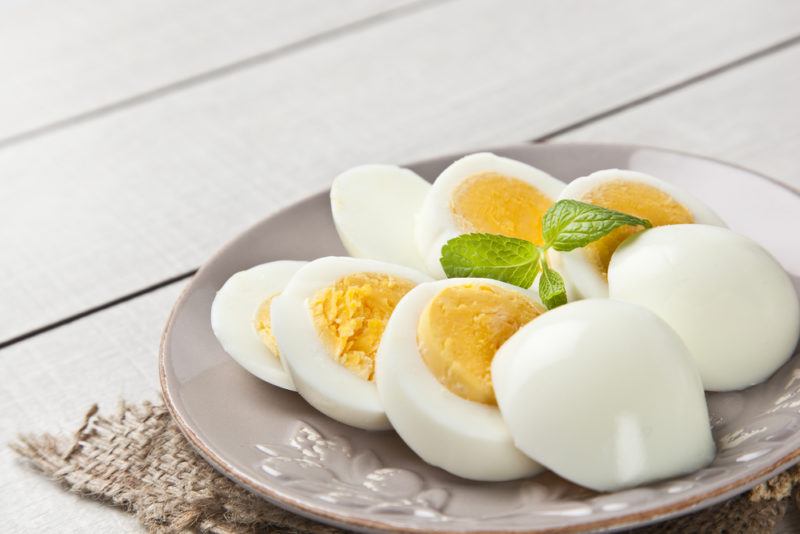 Eggs provide a lot of nutrition in a small package. They're particularly good if you're putting in long study days, as having an egg-based meal is the perfect way to keep you going.
Try having eggs for breakfast rather than toast or cereal. You'll be surprised at how much easier it is to concentrate.
You could also enjoy a hard boiled egg while you're studying or perhaps some egg sandwiches. Or, how about throwing an egg in a bento box? A bento box lunch would be the perfect way to have all your study food at hand.
Blueberries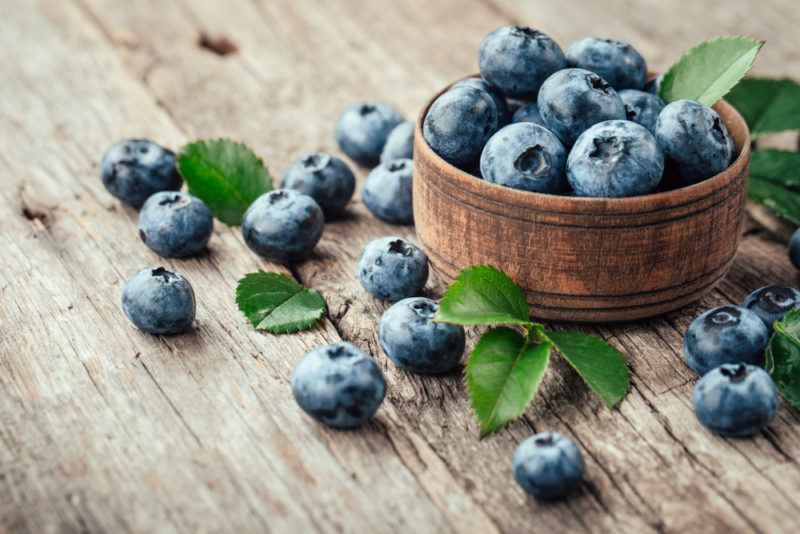 Fresh fruit gives you a boost of sugar, in a much healthier way than you'll get with a milk chocolate bar or candy. Your portion size is more limited than with sweets too and you're getting other healthy nutrients at the same time.
Blueberries are especially powerful as a study snack because they're packed full of antioxidants and anthocyanins, making them perfect for your mental fortitude.
You can easily include blueberries with other snacks too. What about a handful of blueberries on top of Greek yogurt?
Frozen Grapes

While grapes don't thaw well, frozen grapes are a delicious snack if you eat them straight from the freezer. The high sugar content of grapes means that they end up with a texture that's similar to sorbet, rather than being rock hard.
Freezing grapes intensifies their sweetness too, which is another reason for trying out the idea. You're still getting the healthy compounds from grapes too, making this a much healthier snack than a bowl full of candy.
Avocado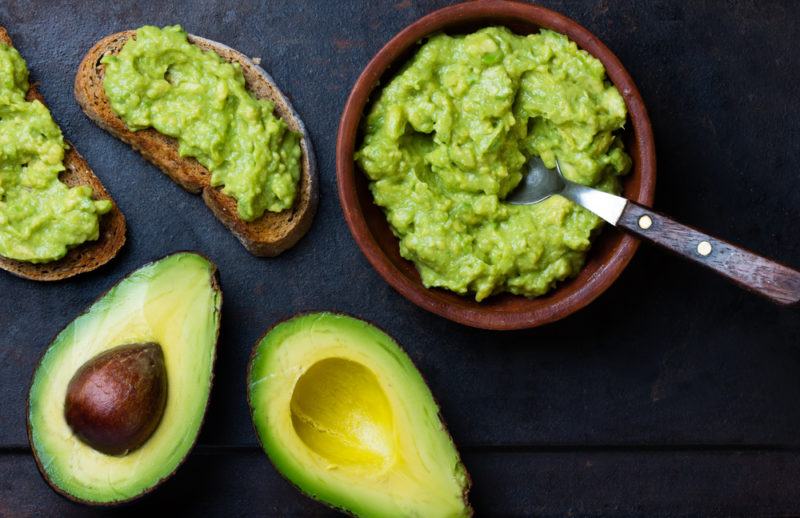 Avocados act as a delicious source of healthy fats, along with various other nutrients.
They're also somewhat controversial and were considered unhealthy at one point. The high fat content is one reason, along with concerns that avocados increase cholesterol levels.
These days, avocados are generally considered healthy – as long as you're not overdoing it with fat intake. There are also countless ways to make avocados into a quick and easy study snack. Avocados on toast are the first option that springs to mind. I'm sure that you can think of many others.
Milk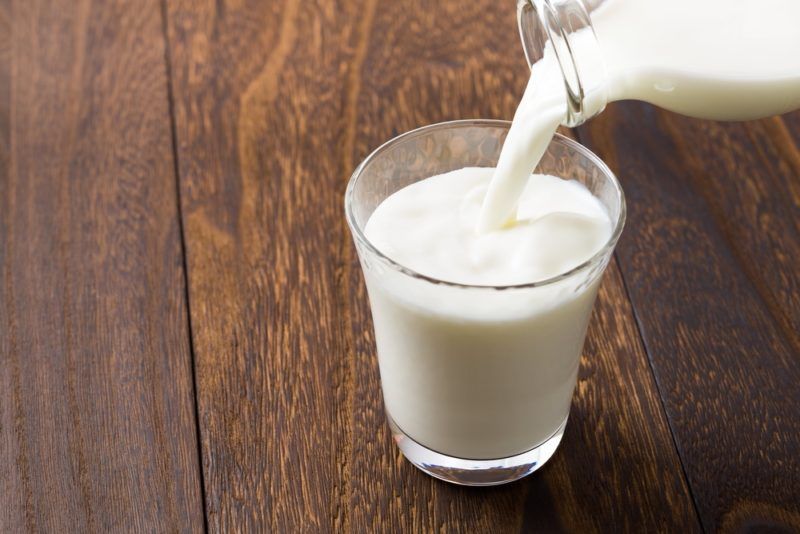 If you're looking for a good drink while you're studying, it's hard to go wrong with a glass of milk. Some research even suggests that a glass of milk per day could help improve your brain power. How's that for a great outcome?
Milk has other advantages too, as it is a good source of protein and calcium. It will also give you more sustained energy than a sugary glass of soda.
Carrots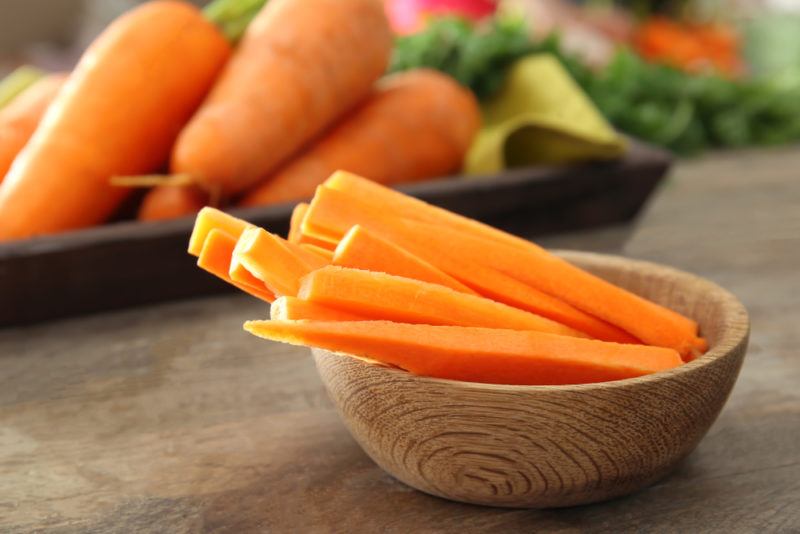 Their low calorie content and satisfying crunch make carrots an easy choice when you're studying. They also combine well with other foods.
For example, what about trying carrot sticks, celery sticks, and some hummus as a dip? That's a healthy and delicious combo. The whole snack is low in calories too, so there's little risk that you'll overdo it.
Oatmeal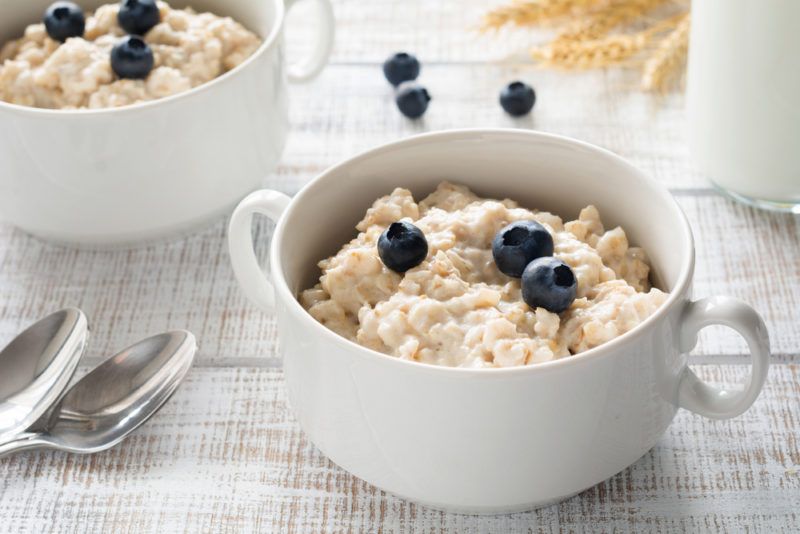 While oatmeal is normally considered a breakfast food, it can be useful when you're studying as well. One reason is simply that oatmeal is satisfying. It's pretty easy to prepare too, which is always a bonus when you have a lot of studying to do.
Oatmeal is also useful as a source of whole grains. Whole grains are thought to provide a variety of advantages. These include helping to improve your memory and the blood flow in your brain.
Finally, oatmeal is well-known for its ability to stabilize blood sugar. This feature can help to reduce distracting cravings for sweet snacks.
String Cheese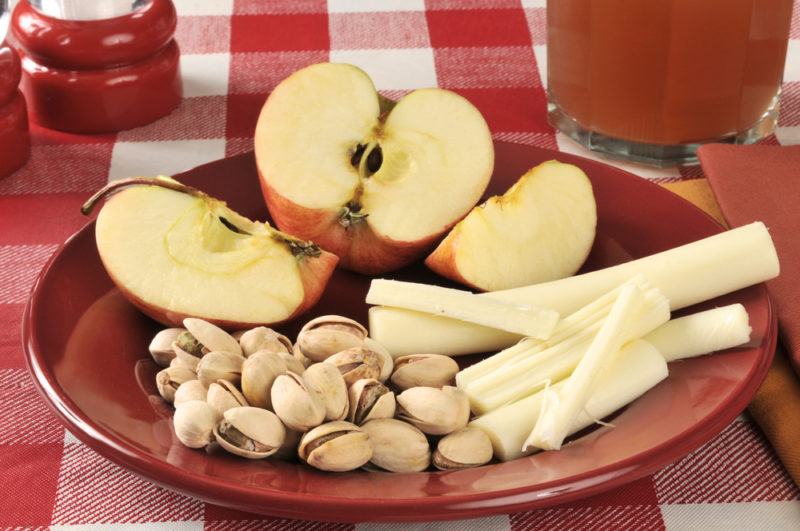 With string cheese, you're basically getting an easy-to-eat form of mozzarella (despite appearances, string cheese isn't actually ultra-processed). String cheese is also low in calories and offers a decent amount of protein.
Plus, string cheese comes in a handy portion size, so you don't need to worry about eating too much.
You could pair this with other snacks too, like having some string cheese, a handful of nuts and perhaps some grapes. 
Greek Yogurt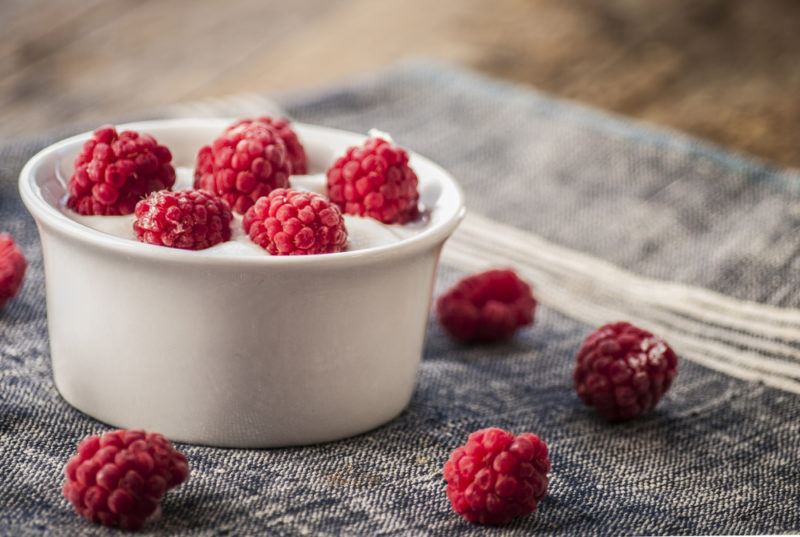 Greek yogurt is another dairy-based source of protein. This type of yogurt has been strained, which typically makes it thicker, tarter and higher in protein than most other types of yogurt.
It is also cultured using beneficial bacteria. These can help to promote your gut health and may offer various other health benefits too.
Besides the health advantages, Greek yogurt tends to taste good and be satisfying. These features alone make it an ideal choice for a study snack. Whenever possible, focus on unflavored Greek yogurt, particularly brands that rely on few additives.
While unflavored Greek yogurt won't appeal to everyone, this type is the best for your health. You can also flavor the yogurt yourself. Mixing in fruit is a popular approach – and you end up with a healthier snack than most flavored versions of Greek yogurt that you can buy.  
Edamame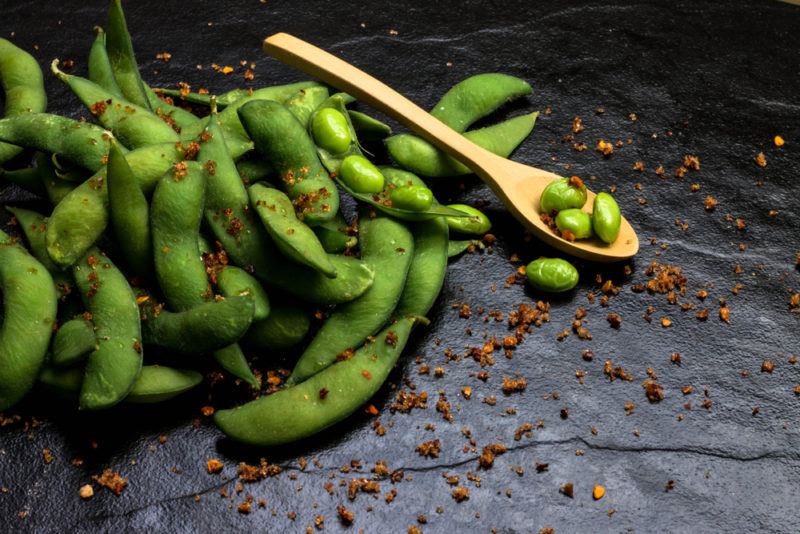 Edamame is an interesting snack. The word refers to whole immature soybeans that tend to be steamed or boiled. They can be eaten as-is or may be seasoned to make the flavor more interesting.
Even when eating without seasoning, edamame makes a delicious snack. The soybeans have just the right amount of crunch and flavor. They're a decent source of protein too, which is an added advantage.
Edamame can be considered healthy too, although this depends on your view of soybeans in general. Some people do avoid them, while others consider them a good source of plant-based protein. 
Cottage Cheese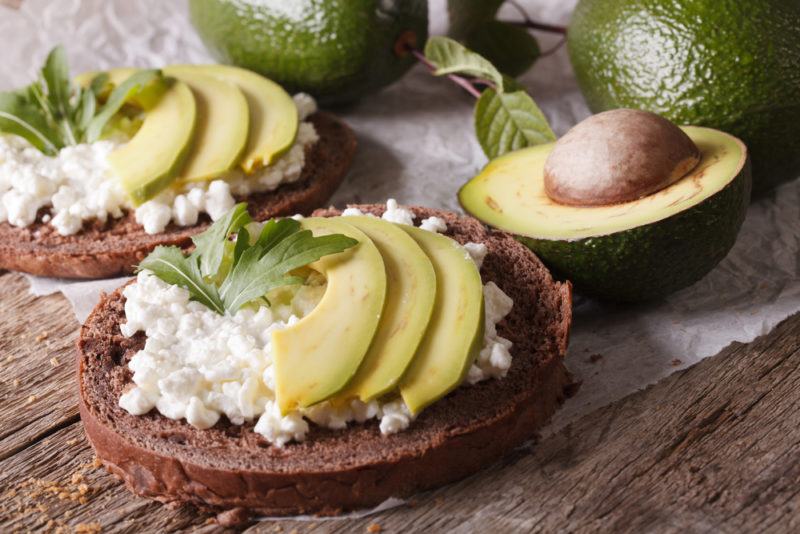 Cottage cheese is often popular for dieters, due to its low calorie content and mild flavor. This combination means that cottage cheese can be used as part of many different snacks.
For example, you can spread cottage cheese on toast or put a spoonful on top of granola. You can even just mix some fruit into cottage cheese and eat it just like that. 
Hummus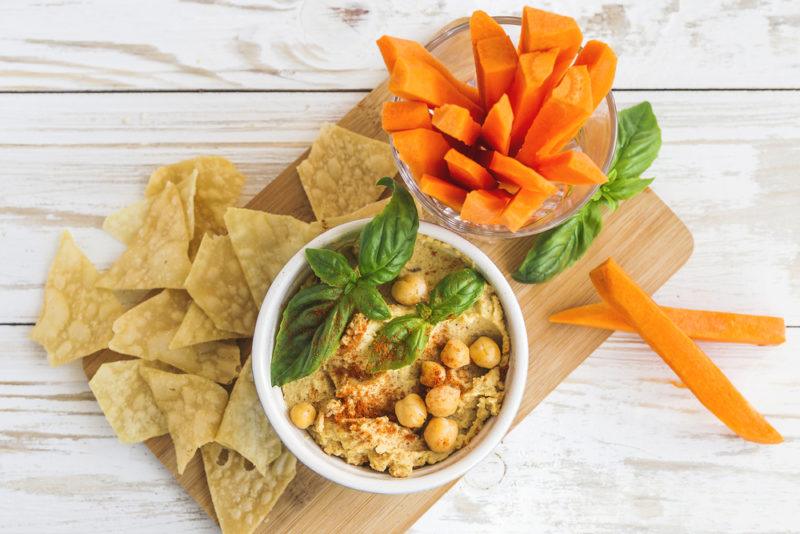 Hummus is a simple dip that's made from canned chickpeas, tahini, and a few other ingredients. You can buy it from the local store or make your own. Either way, there are many different variations to choose from.
Unlike most of the items on this list, you probably won't have hummus on its own. It is best used as a dip or as a spread. Thankfully, there are plenty of things that combine well with hummus, like carrot sticks or crackers.  
Whole Wheat Crackers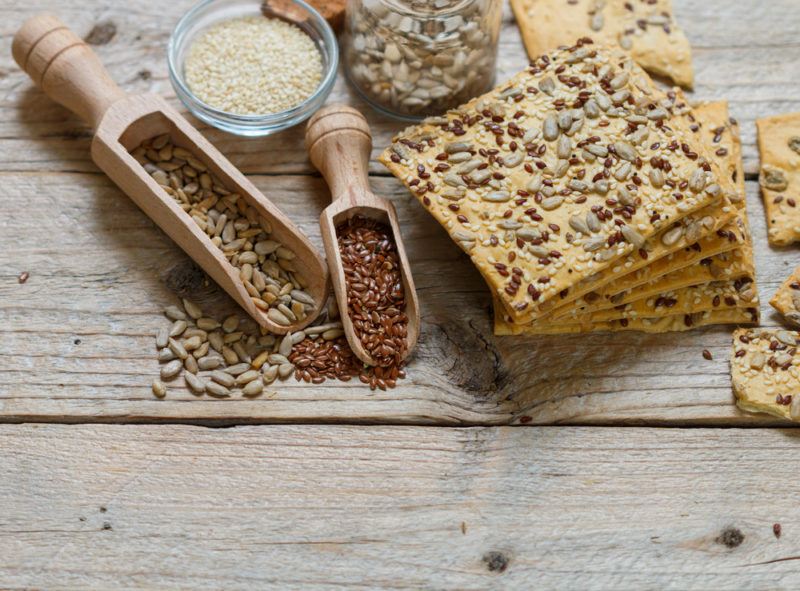 If you're going to eat crackers while you study, whole wheat or wholemeal crackers are the best choice. These tend to have more nutrients than white crackers, making them a healthier option.
Try to avoid having crackers on their own as a snack. It's too easy to overeat them. Plus, crackers are normally fairly low in protein and high in carbs, so you might spike your blood sugar.
The best trick is to pair your crackers with high protein dips or toppings. Cottage cheese, salami, avocado, and string cheese are all options. I'm sure you can think of many others as well.
Nut Butter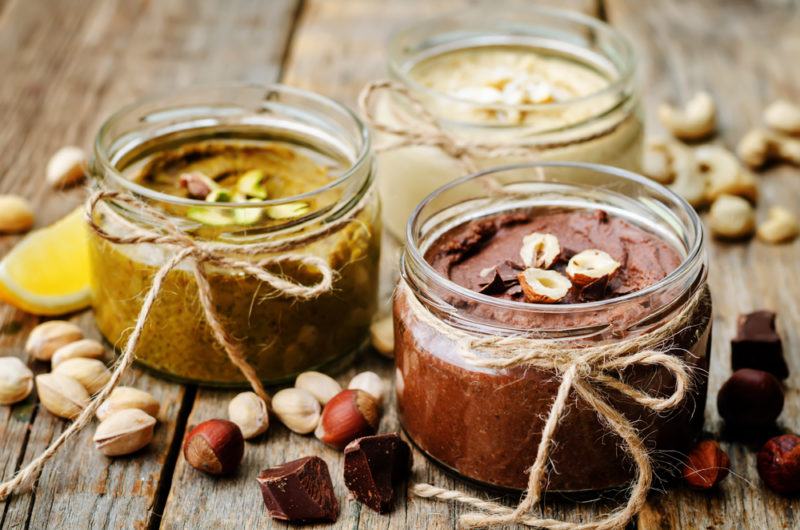 We mentioned nuts as a snack before, but nut butter can also work well. Peanut butter is the obvious choice, but you can also find options like almond butter and cashew butter.
The trick is to look for nut butter that doesn't have many additives. For example, good peanut butter should really just contain peanuts and possibly some salt.
What you spread the nut butter on is also relevant. Consider whole grain bread or crackers, rather than the more highly processed white flour versions. Nut butter is also fantastic when spread on apple slices.
Roasted Chickpeas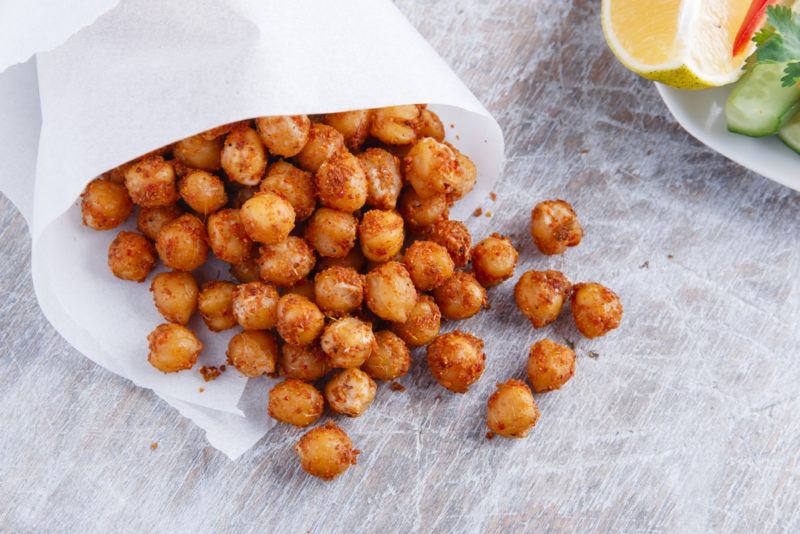 Roasted chickpeas are an easy snack that contains plenty of protein and fiber. They're lower in fat than nuts, making them perfect for anyone who tends to eat too many nuts in a sitting.
Plus, chickpeas are that little bit different. This alone makes them appealing. There are many recipes out there to allow you to roast chickpeas yourself, along with a variety of different products that you can try. 
Protein Smoothie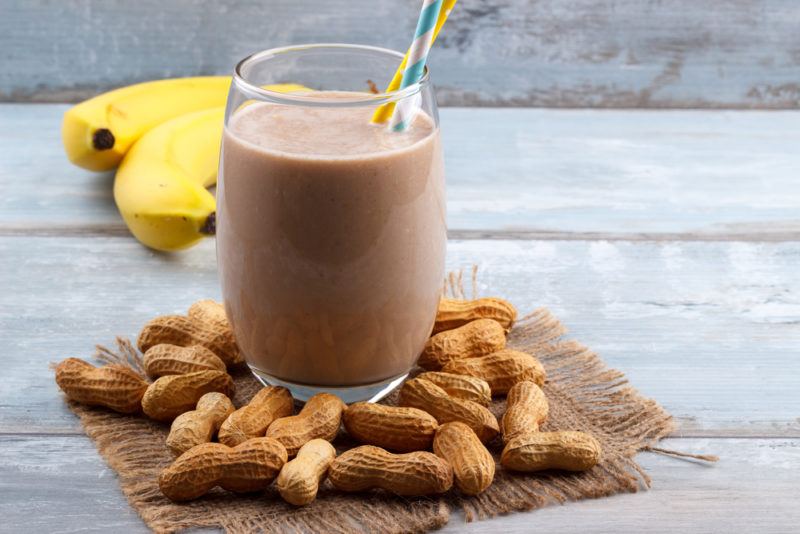 If you need something filling, a protein smoothie could be the way to go. Smoothies work well because you can include so many different beneficial ingredients at the same time. You can even bury leafy greens in there for a hidden nutrient boost.
The simplest way to add protein to your smoothie is to use a protein powder. There are plenty of other options if this doesn't appeal to you, such as adding in nut butter or chia seeds.
Try to make sure that you do include at least one source of protein in your smoothie. Otherwise, it's easy to end up with a drink that is high in fat and sugar, and possibly low in nutrients.
Fruit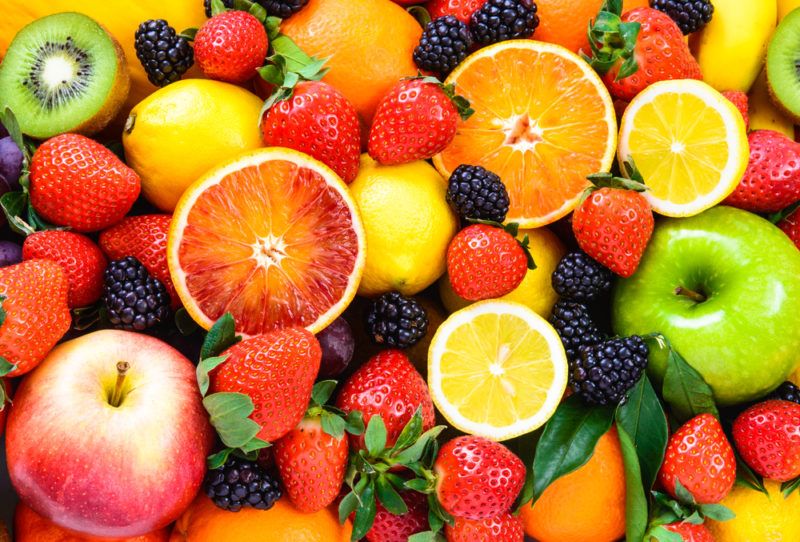 Fruit can be a healthy and refreshing snack, as long as you watch your portion sizes. For example, an apple works perfectly while you're studying, while a whole fruit salad might be overdoing it a bit.
While fruit is natural and contains many beneficial nutrients, it is a significant source of sugar too. This can spike your blood sugar and even give you a sugar crash later on, which you certainly don't want when you are studying.
You can combine fruit with a source of protein for a more balanced snack – such as apple slices with peanut butter or cottage cheese with berries.
Oily Fish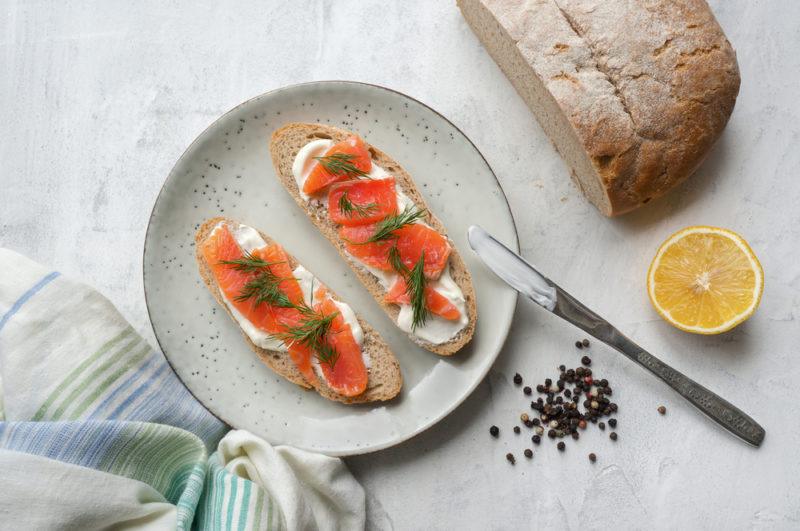 The omega-3 fatty acids in fish are important for your brain health. Fatty fish, like salmon and sardines, is a particularly good source of these compounds.
For students on a budget, sardines on toast could be an easy way to go. If you have a little more money, smoked salmon is an appealing choice that works well on a study snack.
Most of the benefits of fish come from the fatty acids, so you don't need to have fish while you're studying to see the benefits. You might prefer to include fish in your diet regularly, rather than using it as a study snack.
Dark Leafy Greens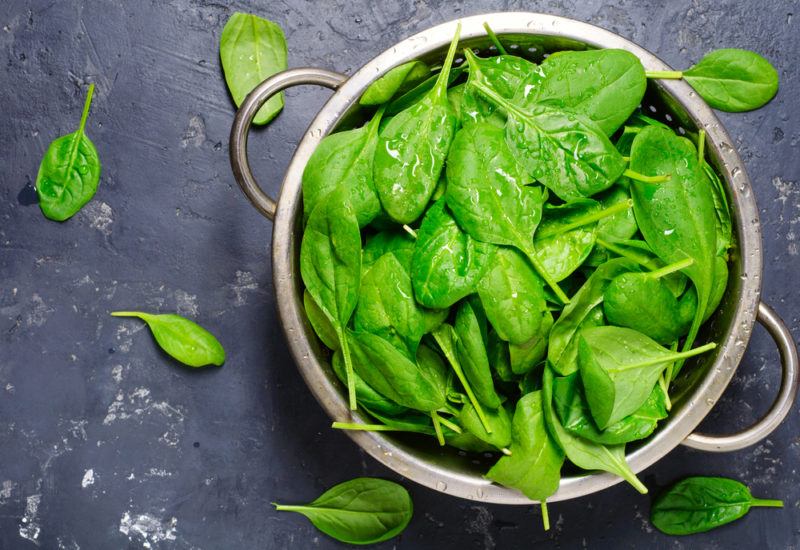 Like fish, dark leafy greens are powerful as an addition to your diet. Examples include kale, Swish chard, and spinach. These all contain important nutrients that can help to improve your concentration and mental prowess.
You could also use dark leafy greens as part of a study snack. Making a salad with them is a simple example. Spinach also works well instead of lettuce in sandwiches.
Popcorn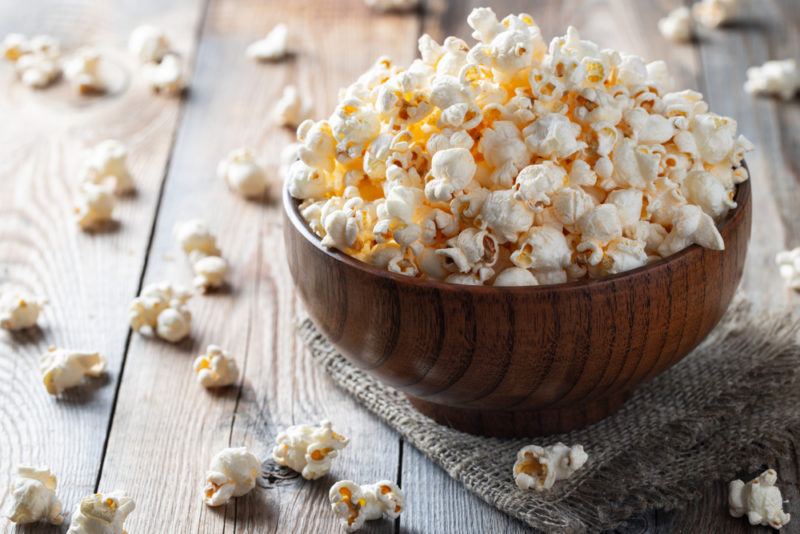 While popcorn doesn't offer much protein, the snack is high in fiber. It is also very low in calories, which means that you can eat a decent amount of it without a problem (as long as you don't get the kind with lots of butter).
Just pay attention to the amount of salt on your popcorn. Too much salt isn't good for you anyway and can mean that you get thirsty faster.
You won't get much studying done if you keep needing to get up and find more to drink.
Sandwiches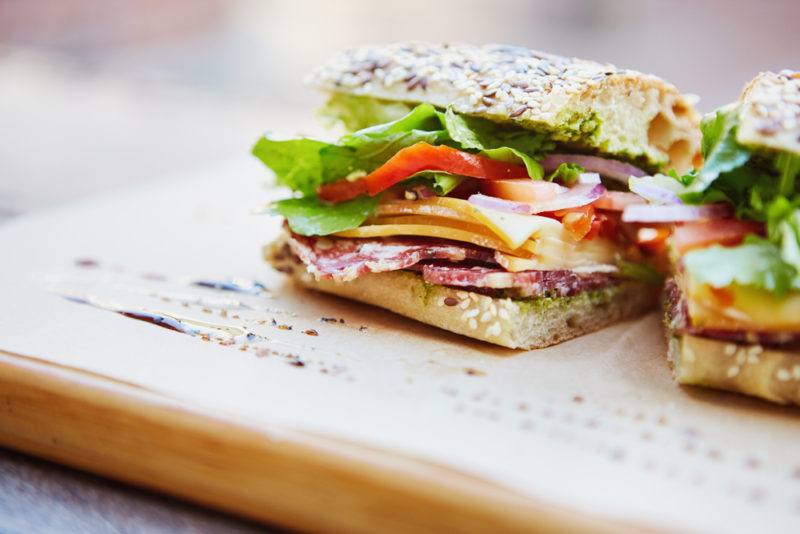 For a more substantial snack, try making yourself a half sandwich or even a full sandwich. Choose your favorite source of protein, like turkey or ham, then pack the sandwich full with plant-based ingredients like lettuce, tomatoes, and cucumber.
The resulting snack should be healthy, satisfying, and most importantly, delicious.