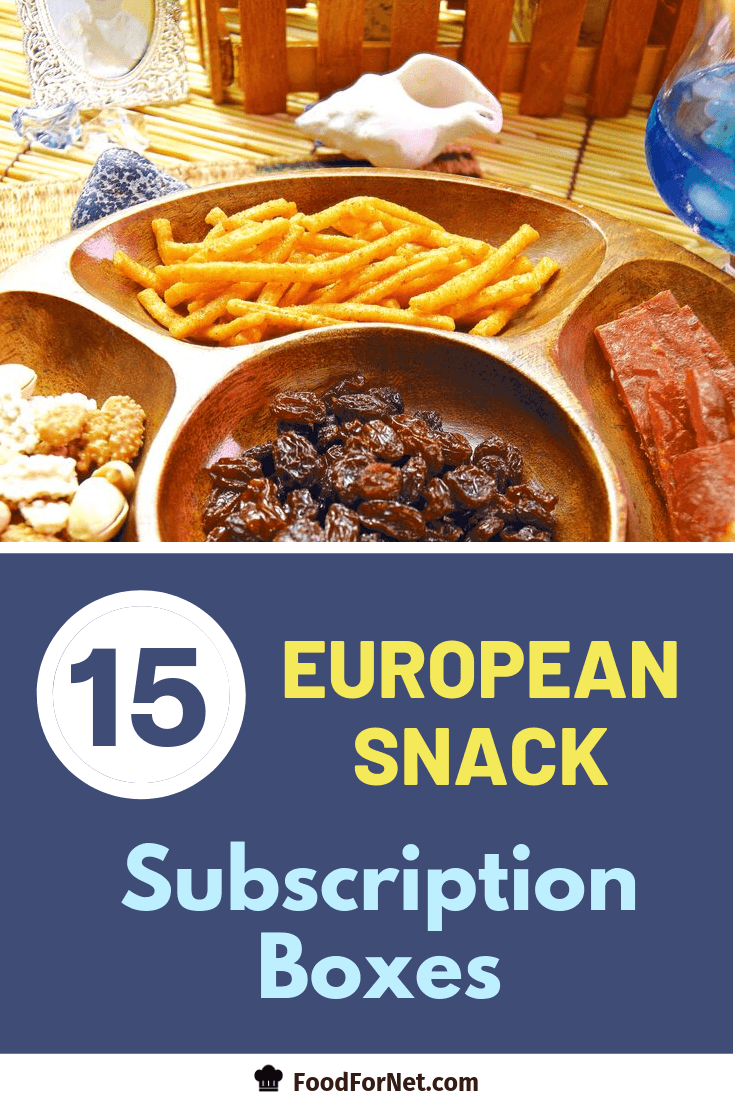 Why stick to the same old snacks time and time again when there are so many unusual types out there? I'm talking about snacks that you won't find at your local grocery stores. Some of these are variations on products that you are already familiar with, while others follow completely different styles.
In this list, we're focusing on one collection of international treats – European snack subscriptions. Many of these boxes come from a single country, although there may be monthly themes to help keep the boxes different. Others focus on multiple areas, providing you with even more variety.
Check out the list to see the selection of boxes and what you can expect from them. There are some exciting options to choose from.
You can also see our list of Korean and Japanese treads you can get delivered directly to your home 🙂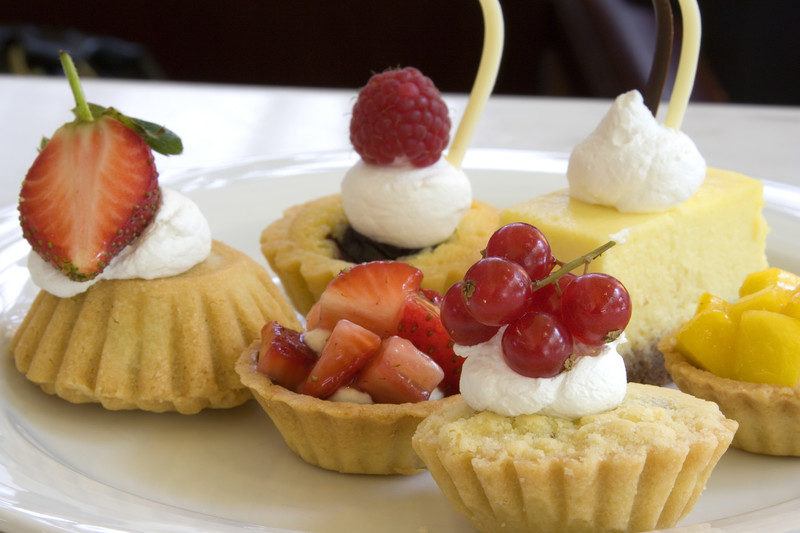 European Snack Subscription Boxes
Gusto di Roma
Irish Taste Club
British Candy Box
German Food Box
My Russian Box
Delivery Italiano
Bon Appétit Box
Candy German
Saveur du Jour
iKANDi
Nonna Box
Expack
Made In France Box
Malinka Box
The Russia Box
Gusto di Roma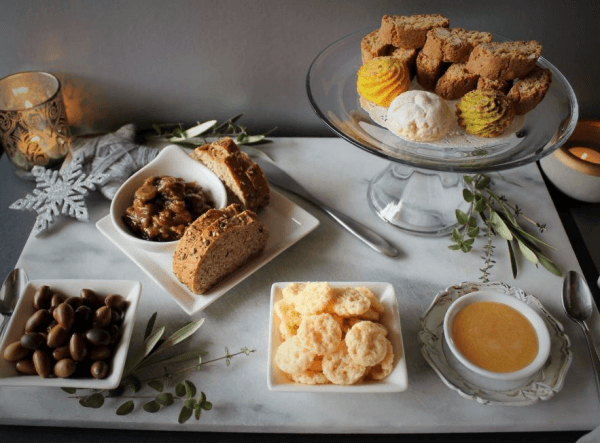 Gusto di Roma is an Italian subscription box that focuses on ready-to-eat Italian food. This includes sweets and small bites, like salami, olive oil and fruit spreads. The individual items can often be combined to make even more amazing treats.
Many of the items are ones that you won't have seen before – making this a fun box to experiment with. It's also one of the few Italian boxes that focuses on snacks, rather than helping you to prepare meals.
The subscription comes with 5 or 6 different items each month. There are also some bonuses, including a flask of balsamic vinegar for your 3rd shipment and a cookbook for your 6th. The subscription costs $59.99 per box and you can receive boxes every 1, 2 or 3 months.
Irish Taste Club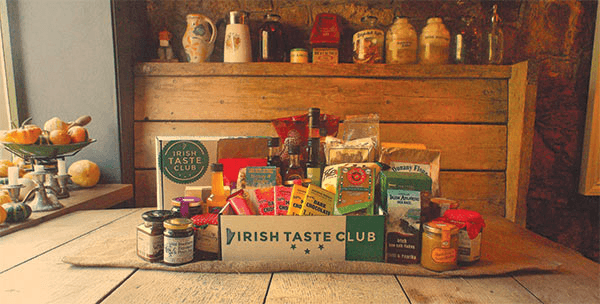 If you want European snacks, this Irish Taste Club is hard to ignore. Like many of the other entries in this list, the items in the Irish Taste Club box aren't all snacks. You'll find some other types of products included too, such as baking mixes and chutneys. The style isn't a bad thing. It simply adds to the variety and ensures that you'll never get bored.
The box itself contains between 6 and 9 different products, all sourced from artisan creators in Ireland. You pay $49 per month for the box on a 1-month subscription and a little less each month on the longest subscription.
Your box will be the same regardless of which plan you choose. You won't be disappointed with the artisan Irish foods that turn up at your door.
British Candy Box


This British Candy Box would be the perfect choice for many people. As the name suggests, you're sent a box full of sweets and treats from Great Britain every month. While some of the items might be familiar, like Dairy Milk Chocolate, you'll find that they still taste different due to the ingredients that are used.
You'll also receive plenty of unfamiliar candy each month, including brands that you've never seen before and even unexpected types of products.
There are 3 different versions to choose from: The Ultimate British Box for $34.06 USD/month, The Great British Box for $23.95 USD/month and The British Snack Box for $30.90 USD/month. Each of the boxes has a different combination of items. The Ultimate and Great boxes tend to focus on sweets, while the Snack box has biscuits, crisps and snacks.
German Food Box

The German Food Box provides you with 6 to 8 different German products each month. These are always authentic and arrive in a decorative gift. There are also traditional German recipes in the boxes, giving you more insight into German food and culture.
There is a strong focus on finding representative German products. The emphasis means that you often get a variety of product types, including ingredients, bread, honey, sweet treats and more. While that style is unusual, it does seem to work well.
Roughly 90% of the included items are imported from German. This provides you with foods that you wouldn't normally find in the United States. Subscribing to the box costs $39 per month and it is well worth the price.
My Russian Box

Food is the focus of the boxes on this list, but My Russian Box takes a slightly different angle. Each monthly box uses a different theme, such as a city, a tradition or a holiday. Items for the box are then carefully chosen around the theme. Some food products are included, but you'll also get handicrafts and other related items.
More than anything, the box is an amazing way to experience Russian culture. You'll find that you learn much more than you would through other boxes. This is also a very comprehensive box. It is packed full of items and contains many more than you might expect.
One reason for this is the price. The full box costs $99 per month. There is also a SnackBox for $49. This version excludes the crafts. It's perfect if you're mostly interested in receiving snacks.
Delivery Italiano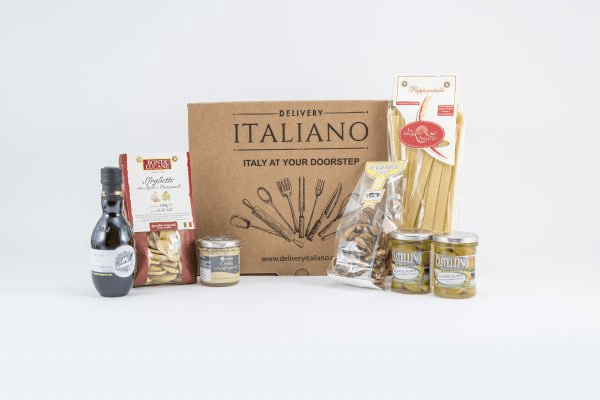 Delivery Italiano doesn't call itself a snack box. Instead, the company is focused on providing you with the ingredients to make your own Italian meal using authentic ingredients.
Even so, we're including the box in this list because you are making healthy food that could be eaten as a snack. Some of the included ingredients could also be snacks in their own right, such as olives. There is often a treat or 2 included as well.
There are normally 3 different boxes to choose from. The main version is the Chef's Select Box. This starts at $55 per month and includes 8 to 10 items per box. A smaller option is the Little Italy Box, which just contains 6 items. The price starts at $39.99 each month.
The final choice is the La Classica Box. This is particularly impressive, with between 14 and 16 items per box. There is also an emphasis on premium foods and larger packages of food. The company estimates that you can easily feed 12 people with the box. Of course, it isn't cheap. You're paying $159.99 for the comprehensive box.
Bon Appétit Box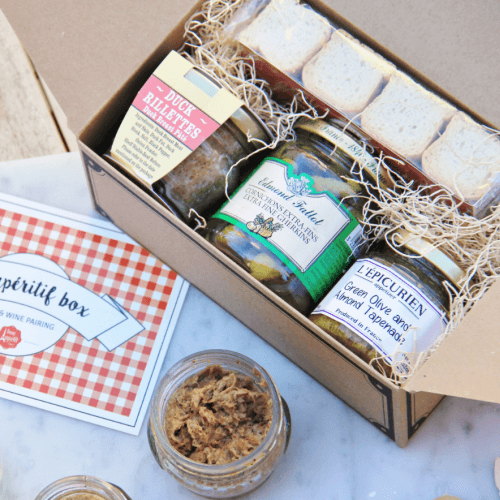 In case the name didn't give it away, the Bon Appétit Box focuses on French food. In fact, the company has multiple boxes that you can choose from. This includes a variety of single purchase boxes like the Paris Apéritif Box, the French Breakfast Box and the Café Gourmand Box.
There are also 2 subscription versions to choose from. The main option costs $150 for a 2-month subscription. You get to decide which 2 boxes from the company that you want to receive. This style is slightly unusual, as you're selecting from already prepared boxes. There are no surprises to be had. You even get to see images of the boxes before you order.
The other option is the snack box. This costs $70 for a 2-month subscription. It offers a curated version of the snacks from the one-time boxes. You get 4 or more snacks each month, with an emphasis on high-quality items. While the number of items is pretty low, the boxes are worth trying out. Some of the food selections are simply amazing.
Candy German


The name Candy German highlights exactly what you can expect from this subscription box. You get a selection of 6 to 8 German candies each month. The type of candy can vary dramatically, so there are plenty of surprises to be found. We're not just talking about small candy bars either. There are some pretty large candy and snack bags included in the mix.
The subscription is charged in euros, costing you €30 per month. There is also the option to pre-pay, if you would prefer. Doing so gives you a slight discount, bringing the price to €29 per month for a 3-month plan or €28 per month for a 6-month plan.
Saveur du Jour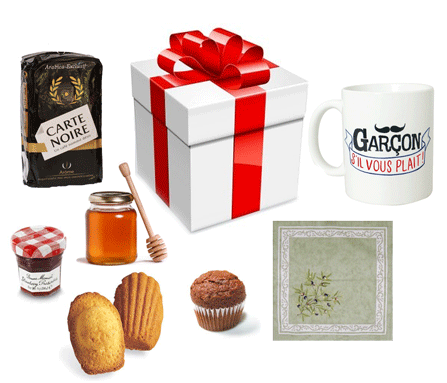 Saveur du Jour sells an interesting selection of French products, including gifts, gourmet food, beauty products and much more. Their subscription box is one aspect of this. The box costs $45 per month. That price can get as low as $39 per month if you're prepared to pre-pay for a year.
Each of the boxes is themed and contains a selection of sweets, snacks and items. For example, the French Breakfast box includes a mug and French napkins, along with honey, jam, a chocolate chip cake and various other related snacks.
The style is also unusual. Unlike most companies, Saveur du Jour has a standard set of gift boxes that they send out. The boxes are even sent in the same order each time. This means that there is no surprise. On the plus side, you can check out the boxes beforehand and decide whether they're worth the cost.
iKANDi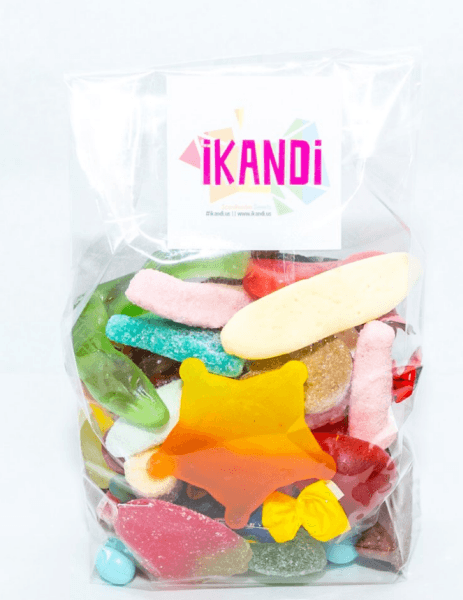 iKANDi is a fun subscription if you're into sweet stuff. The company itself focuses on amazing Swedish candy, which has all been produced in Scandinavia. Their monthly subscription box provides 2 pounds of mixed candy from the company.
The style is a little unusual. You're not looking at multiple bags of pre-packaged and branded sweets. Instead, iKANDi provides you with a mixed bag of sweets. The bags are very appealing, offering you a combination of flavors and textures that you wouldn't normally see,
Signing up is simple. You just pay $23.98 for a subscription. This can be delivered every 30 days or every 14 days.
Nonna Box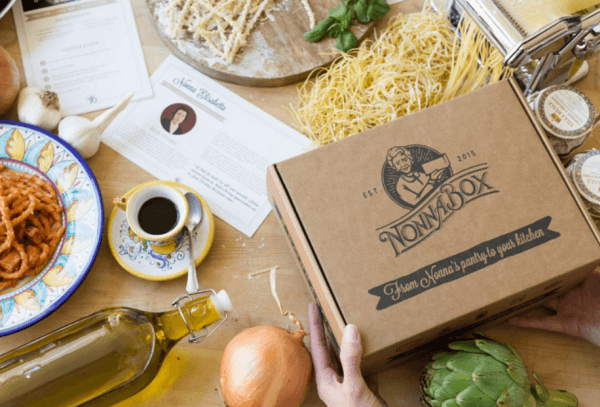 Nonna Box is designed as an adventure into Italian food. Each monthly box includes 5 to 7 different Italian products. These are always full-size and imported. Most are also hard to come by in the United States.
Unlike some boxes, this subscription isn't specifically focused on snacks. Instead, some of the items are ingredients and you'll even get a recipe as well. The idea is that you can take the various items and create an authentic Italian meal or snack.
Every month has a different Italian theme. This gives you the chance to learn more about Italy and enjoy all of the amazing food that it has to offer. The box costs $55 per month. That's reasonable for the amount of food that you get.
There's also a second box called the Mini Sopresa Nonna Box. This one is designed as a treat, so you'll find more snacks in the mix. The box costs just $23.95 per month and contains 4 different imported products.
Expack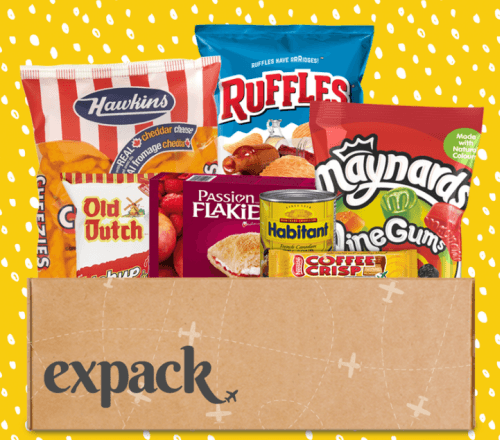 The boxes from Expack are specifically designed for people living away from their homes. There are 6 different boxes to choose from, each themed around a specific country. The options are: Canada, Canada Demi (a smaller Canadian box), USA, France, UK and Germany.
Some of the items are similar to what you'll find in other snack boxes, like chocolates and packages of sweets. There are some differences too. For example, the USA box can include a box of Hamburger Helper and some Campbell's Soup. As such, the focus isn't on snacks specifically. Instead, the boxes try to provide notable items from the targeted country.
Aside from the Canada Demi box, all of the subscriptions currently cost $35 per month (down from the regular price of $39.99). Some of the items will repeat from one box to the next, while others are less common. The style works perfectly if you're away from home, but is also a good way to experience popular snacks and food from each country.
Made In France Box


Subscription boxes are often compiled in the United States, relying on imported items. That's not the case with this Made in France Box. Instead, the company is in France and develops the boxes there. Even the website and pricing structure is in French, rather than English. While the style might seem slightly frustrating, it does help ensure a more authentic experience.
The monthly boxes start at €35 each month (plus shipping). For this price, you get 8 different items from France. These are mostly food and can include products like chocolate, bread and desserts.
Each month is themed around a different region, so you'll always be getting new and interesting items to try out. You should also get more unusual items, simply because this company is in France. This gives them access to small manufacturers that international companies simply couldn't find.
Malinka Box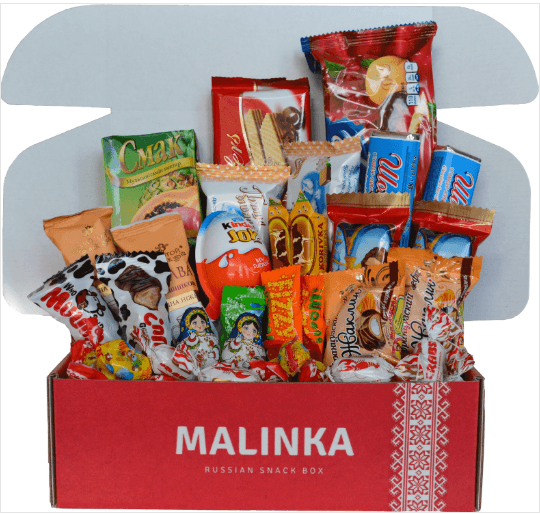 If you're looking for variation, this Malinka Box is an interesting option. Unlike many of the subscriptions on this list, this one doesn't focus on a single country. Instead, it offers snacks from various locations in Eastern Europe, including Ukraine, Belarus and Russia.
There are 2 different versions to choose from. The first is their Original Box. This subscription contains at least 3 pounds of snacks, including chocolates, candies, cookies and more. It costs $24.99 per month, so you're getting an impressive amount of treats for not much money.
The other option is their Premium Box. This is a more comprehensive option, containing at least 5 pounds of snacks. It includes the same types of snacks as in the Original Box, along with extra items. There is even a drink included each time. This version costs $34.99, making it an even more impressive choice.
The Russia Box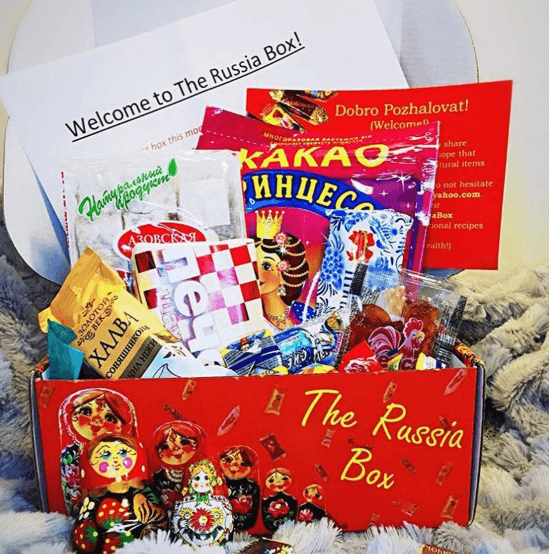 The Russia Box is another Russian-focused subscription to try out. It has a strong snack angle, including a range of sweet and savory items. The individual boxes also focus on specific themes, often related to culture, tradition or a festival.
The main option is simply called The Russia Box. This contains 1-2 large snacks, 5-10 small to medium snacks and a cultural item. There are various possibilities for each type of item, so the boxes will always be very different from one another. The subscription costs $24.95 per month. This can drop down to $23.98 or $22.99 per month if you pre-pay for your subscription.
There is also The Russian Snack Pack. This one just focuses on snacks. It comes with a single medium item (such as chocolate bars or gummies), along with 4-6 small items (like caramels, nougats and chocolate candy). This pack comes in a padded envelope, rather than a box. It starts at $9.95 per month, with minimal discounts for pre-paying.