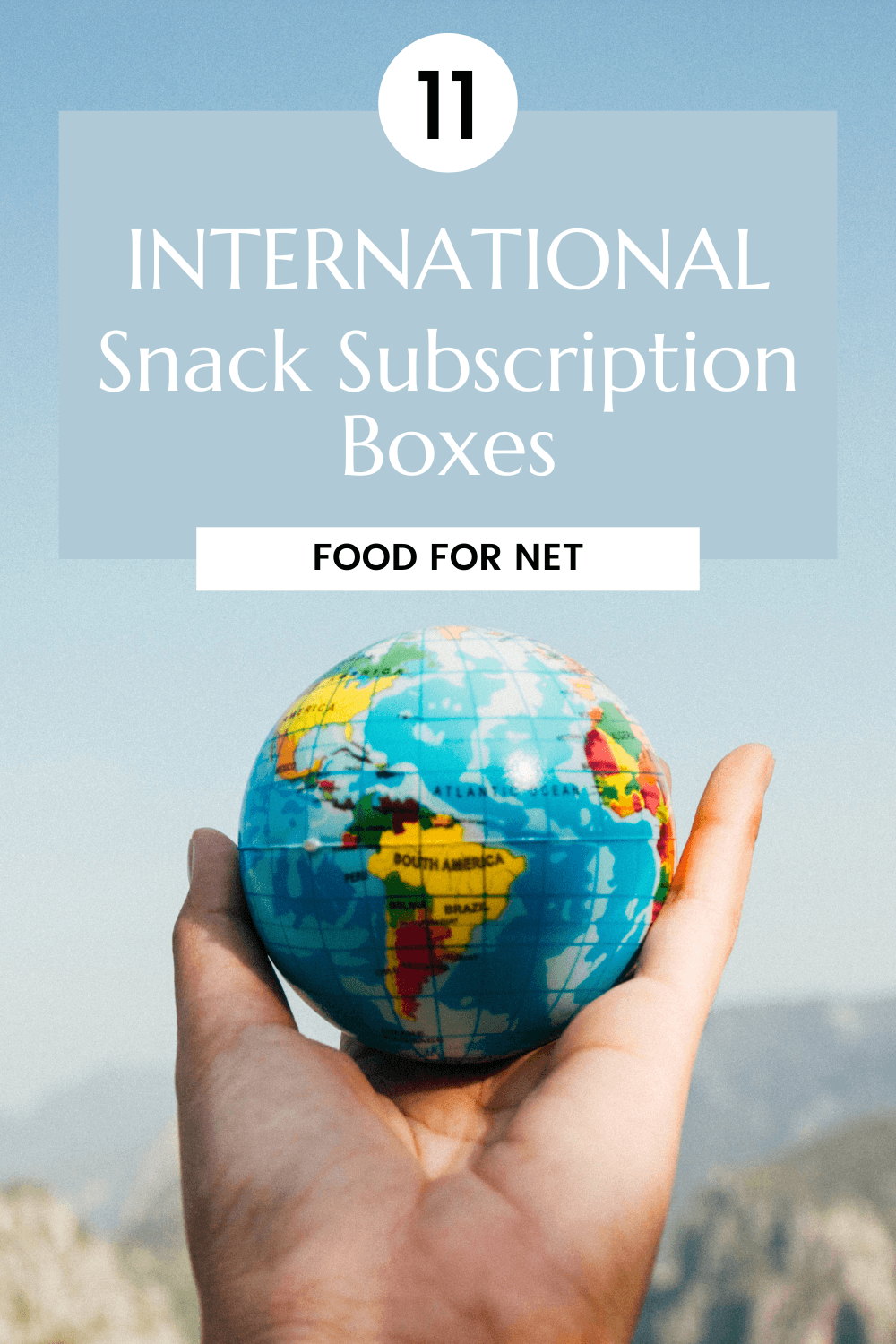 Who doesn't love snacks? Some of them help to keep you satisfied between meals, while others might just act as a quick mood or energy boost. Whatever your goal, finding the right snacks is essential.
You could take the easy route and buy snacks from your local grocery store, but where's the fun in that? Stores tend to have the same snacks over and over again. Snickers. Oreos. Peanuts. Pork rinds. Boring!
This is why international snack subscription boxes are so much fun. These monthly boxes give you the chance to experience snacks from around the world – all in the comfort of your own home. There are various types of these boxes. Some focus on a single country, like Japan or Korea. There are plenty of European boxes too.
In this list, we're focusing on a slightly different style. All of the highlighted subscription boxes contain snacks from multiple countries. Many of them use a cycle-based approach, where you'll receive snacks from a different country each month.
Others may follow a different style, like providing mixed monthly boxes. Whatever the angle, these subscriptions are powerful ways to enjoy unusual snacks each month.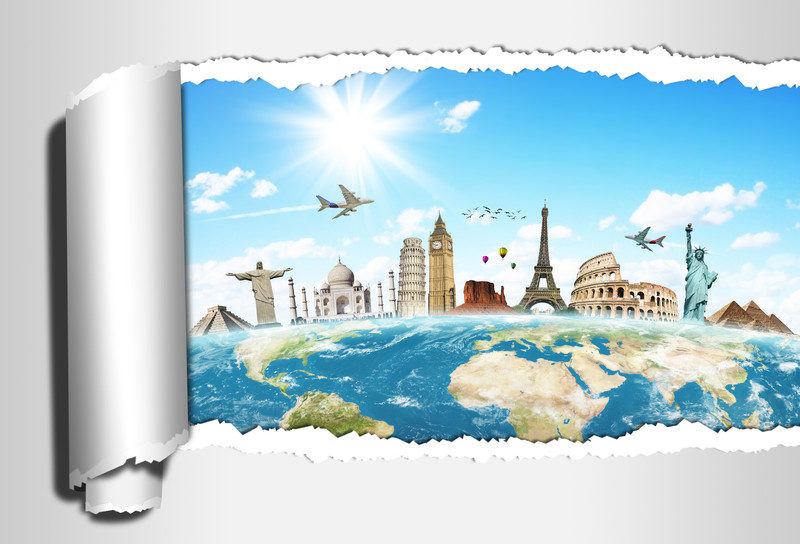 International Snack Boxes
PS. In case you were looking for region specific boxes, we've got a list for Korea & Japan too. For some reason, Asian snacks seem to be the most popular, probably because they are so different from what we see here in the USA.
PPS. You can also check out our big list of 53 healthy snack subscriptions!
Treats

Treats is an especially good club if you want international snacks. They feature many different parts of the world, including Asia, Australia, Africa, Latin America, North America, and Europe. The company follows a common style, where each month focuses on a different country. If you're from outside of the United States, you can also email Treats to request that they avoid sending you a box with items from your own region.
The first subscription option is the Standard Box. This costs $14.95 per month and has free shipping for anyone in the United States. The box contains at least 5 snacks each month. If that's not enough, you can try the Premium Box instead. This one is more expensive at $25.95 per month. It also contains at least 10 different snacks, so you're getting plenty of variation.
Both versions have a month-to-month and a yearly plan. The yearly version basically gives you a month free. It's a good way to save a little money if you enjoy the boxes from Treats.
SnackCrate

If you're unsure about subscription boxes, SnackCrate is one of the best places to begin. Each month, SnackCrate themes the boxes around a different country. The snacks are always imported directly from the country in question and there is plenty of variation.
This time, there are 3 versions of the subscription to consider. The Mini SnackCrate contains 5 to 6 snacks and starts at $16. The Original contains 10 to 12 snacks and starts at $26. Finally, the Premium offers 18 to 20 snacks (sometimes more!) and starts at $46.
The exact price varies depending on your subscription length. For example, the Original size only costs $26 per month on a 12-month subscription. It's $29 per month on a 6-month subscription instead or $35 on a month-to-month basis.
Also, signing up for a multiple month plan gets you a free UK Skittles crate. The boxes sell out fast, so you'll need to get in early.
Worldwide Treats

It's hardly surprising that a company called Worldwide Treats has made its way onto this list. This is also an especially interesting program, as it has 3 distinct subscriptions for you to select from. These aren't just different in size. They also vary in the part of the world that they focus on.
The first option is their Worldwide Snack Mix. It contains at least 10 items and starts at $28 per month. Another version is the European Snack Mix. The amount of items is similar, but the snacks come from throughout Europe. This one starts at $29.
Finally, there's the Eastern European Snack Mix, which features snacks from Romania, Poland, Serbia, Croatia, and similar locations. This version contains at least 10 snacks each month and starts at $29 as well.
Each version can be pre-paid for a longer duration. Doing so can save you up to $6 per month.
The Eastern European Snack Mix is probably the most interesting of the 3 subscriptions, as it is an unusual style. It's rare to see companies feature snacks from this part of the world. Worldwide Treats is one of the few companies that gives you the chance to experience some snacks that you wouldn't find anywhere else.
Try The World

Try the World follows a more heavily artisanal style than the other subscriptions on this list. This includes a strong emphasis on small companies that make their own products using traditional methods. Treats are sourced from Brazil, Japan, Spain, and many other locations.
Their subscription provides 8 to 10 international treats and snacks every month. It costs $39 per box if you pay monthly, $35 per box if you pay every 3 months, and $30 per box if you pay every 6 months instead.
You can also order the subscription as a gift. The prices and plans are exactly the same here, but the subscription won't automatically renew.
Halal Snackbox

The Halal Snackbox focuses on snacks that are all halal, but don't skip past if this aspect isn't relevant to you. The snack box has some other interesting features that make it appealing to a wider audience. First of all, it is another international subscription. The monthly box is curated with snacks from around the world. These are mixed each month, rather than following a specific theme.
It's also worth mentioning the subscription types. Like many companies, there are 3 different subscriptions for the Halal Snackbox. This time, these are very different from each other. The first is The Treat Box. It costs $11.99 on a subscription or $13.99 as a one-time purchase. The box contains 5 or more full-size snacks, with a combination of sweet and savory items.
The next option is The Meat Box. A subscription costs $15.99, while a one-time purchase is $17.99. This version contains at least 2 premium meat snacks and another 2 full-size snacks that aren't meat. You'll typically be getting a combination of jerky, meat sticks, protein bars and/or nuts.
The final choice is The Variety Box. This costs $29.99 on subscription. It contains 8 or more snacks, totaling around 2.5 pounds in products. There is a larger variety of snack types present, including items from the other 2 boxes.
MunchPak

The idea of MunchPak is simple – international snacks every month. The company aims to provide a selection of the 'coolest and best tasting snacks'. This includes both sweet and savory items. The individual boxes aren't themed in any way. Instead, they contain snacks from a variety of locations. This makes the experience less predictable and potentially more enjoyable than some of the other boxes.
There are more choices than normal with your subscription. You can choose between 5+ snacks (starting at $16.95/shipment), 10+ (starting at $26.95/shipment), and 20+ (starting at $46.95/shipment). The price per shipment decreases significantly if you pre-pay for a longer period.
Yummy Bazaar

Yummy Bazaar is different than other sites because you can buy food from them directly. They also have a stronger focus on quality. This means that you're often receiving artisan products and ones that you won't typically find in other boxes.
You can find boxes for individual areas, including Italy, France, or Asia. Or, you can sign up for their World Box. This costs $69 for a 1-month subscription, $199 for a 3-month, $399 for a 6-month, and $799 for a 12-month. While the box looks amazing, there are few details about how the items are chosen and whether they vary from month to month.
Universal Yums

It's no surprise that a site called Universal Yums has an international focus. Their boxes feature a different country each month. You also receive additional information, like cultural highlights, a playlist of music, snack descriptions, and an activity sheet. The boxes are a fun way to learn about different cultures.
There are 3 versions of the box to choose from. The difference is simply the number of snacks and the length of the included booklet. It's also worth mentioning that the snacks aren't all full size. Some of them may be samples instead. There may also be multiple items of the same type in a box, especially if they're small.
The first plan is the Yum Box, with 6 or more snacks starting at $15 per box. The next is the Yum Yum Box. This time, there are 10 to 12 snacks and the box starts at $26 each. Finally, the Super Yum Box has 15 to 18 snacks and starts at $41 per box.
The size of the box doesn't just influence the number of snacks either. The larger boxes also have more interesting booklets and bonus content. The Super Yum Box comes with a drink that isn't found in the other sizes.
Cocoa Runners

If you're a chocolate lover, Cocoa Runners could be the perfect club for you. It isn't your typical chocolate club. Instead, it focuses on providing artisan chocolate from craft creators throughout the world. The club aims to provide variety, so you won't see the same bars repeated multiple times.
Unlike the other clubs, there are few details about the international aspect. It isn't clear how much of the chocolate will be local and how much will be international. You would have to try the club out to see if it suits your needs.
The club simply costs £19.95 per month. You can't choose subscription frequency and you can't pre-pay. The one customization option is the chocolate that you receive. You can select between dark and milk chocolate, dark chocolate only, milk chocolate only, and 100% cocoa chocolate only.
Munch Addict

Munch Addict is a fantastic choice if you simply want snacks. The company has two subscription boxes. The first is their Munch Box, which includes a selection of snacks and one drink each month. The snacks can come from anywhere in the world and there's a snack guide to tell you about the different treats.
Unlike many other boxes on this list, the months aren't themed. So, you'll get a mix of snacks each month, rather than one month from Japan, one from Korea, and the like.
There are four sizes of this box. The Standard Box (5-7 snacks) costs from $15 per month, the Premium Box (10-12 snacks) costs from $26 per month, the Deluxe Box (15-18 snacks) costs from $41 per month, and the Motherload Box (60-72 snacks) costs from $81.60 per month. The price per box varies slightly depending on how you pre-pay.
There's also the Korea Box, which simply sends boxes of Korean snacks. The Standard Box for this contains 6 snacks and starts at $18.40, while the Premium Box comes with 12 snacks and a drink for $41.40 per box.
Kekao Box

The Kekao Box is a little like Cocoa Runners, as it features craft chocolate from throughout the world. The selections are curated for you each month, which is fantastic if you love surprises.
What's more, the box focuses on new bars and new chocolate makers each month, so you'll never get bored. The box costs $49.99 if you order it month-to-month and drops all the way down to $41.67 per month if you order on a 12-month subscription.
Unfortunately, there are few details about how the chocolate is chosen and specifically where it comes from. The box also isn't customizable, so you can't request a box of only milk chocolate or only dark chocolate.
Japanese Snack Subscriptions
We've been focusing on global snack subscription boxes, but these aren't your only option. There are also plenty of subscription boxes that focus on Japan, including Tokyo Treat and Japan Crate.
While such subscriptions don't have the same variety that you find in international snack boxes, they do allow you to experience more unique flavors and styles of treats from Japan. There are sometimes unusual items too, such as a DIY artificial sakura tree in the Japan Crate.
Korean Snack Subscriptions
Then there are Korean snack subscriptions. These provide a decent selection of treats each month and normally include plenty of sweet items. SeoulBox is a fantastic place to begin, as there is often some interesting merchandise and extra items, rather than just snacks.
European Snack Subscriptions
What about European subscriptions? There's a surprising number of these to choose from. Most focus on a specific theme, like the Italian subscription Taste Italy Gifts or perhaps the Irish Taste Club.
As the names suggest, many of these subscriptions focus on snacks from a single part of Europe. This isn't a bad thing though, as it gives you the chance to truly experience the specialties of different countries.
Snack Subscriptions From Elsewhere
Most snack subscriptions fall into one of the above categories, but there are exceptions. The main example is Mexicrate. Not surprisingly, this one focuses on snacks from Mexico. There are three versions, offering 10-15, 15-25, or even more snacks each month. Most of the snacks are candy, although there are some other items in the mix as well.
Frequently Asked Questions
Why Are There So Few International Subscriptions?
The best international subscription boxes are those that focus on a different country every month. But, these are becoming harder and harder to find. Many of those we featured on the original version of this list have now closed and there are few new ones.
This isn't too surprising, as COVID-19 and all the related issues have made life more difficult for many businesses. Companies trying to source products across multiple international borders are likely to face even more challenges than most.
Still, you could always try different single-country boxes. For example, you might try a 3-month subscription of a German subscription box, followed by a 3-month Japanese snack box, then perhaps a box from Korea. While doing so takes a little more work than signing up for a single international box, you still end up with plenty of international treats.
Are Snack Subscriptions Healthy?
Most of the boxes on this list don't focus on healthy snacks. Many of them feature candy and high fat treats instead.
However, there is an insane number of healthy snack subscriptions out there as well. This includes some paleo and keto subscriptions, along with ones that focus on clean and preservative free products.
Which Subscriptions Contain Trivia?
Universal Yums is one of the best options if you want to learn more about each country. Their boxes come with trivia, history information, and games in a 12-page booklet. Most other companies just send snacks each month.