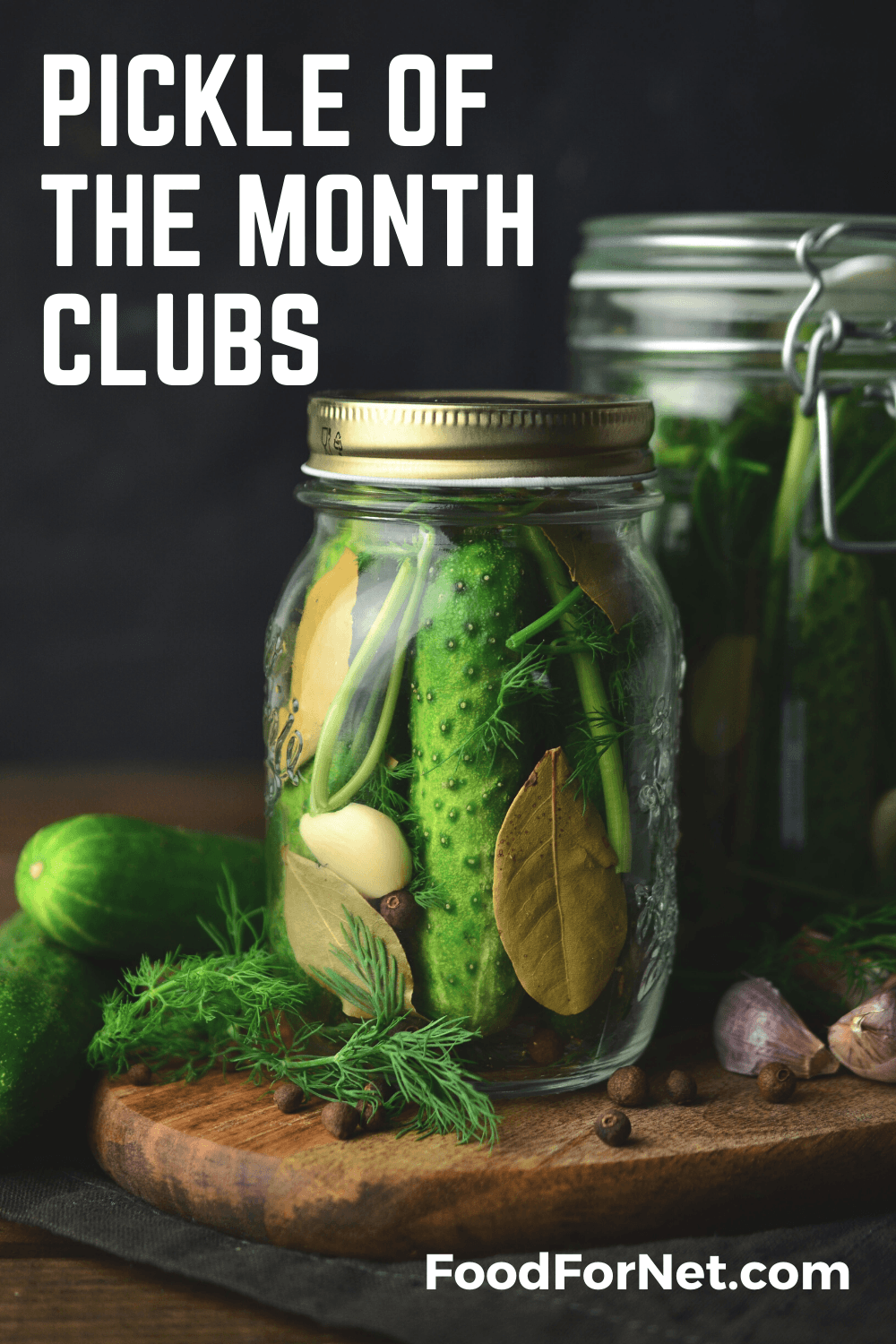 With endless varieties of artisan pickles to choose from, the best way to enjoy this favorite snack is by signing up for one of these pickle of the month clubs. Pickle subscription boxes are an excellent way to try pickles from all over the US or give as a memorable gift.
Pickles have been enjoyed for thousands of years, going back as far as 2030 BC. The first people to pickle cucumbers lived in the Tigris Valley in India. Pickles have had a strong presence throughout history, including being one of Cleopatra's beauty secrets and even making appearances in the Bible.
Pickling vegetables, fruits, and proteins not only made for a tasty treat but was, in fact, a culinary necessity. Pickling was an easy and safe way to preserve foods, plus made food more accessible to transport, such as on ships to feed sailors.
Pickles make a great snack, but did you know that there are health benefits to including them in your diet? Some of the more common advantages to eating these crunchy delights are:
Low in calories and fat
Nutritionally dense due to the lack of water content
Contains Vitamin K which promotes healthy bones and prevents blood clots
Has 7% of the daily calcium recommendations
Rich in vitamin A
Fermented pickles aid in supporting a healthy GI system
Aids in reducing inflammation
High in antioxidants which helps fight off illness and disease
Plus, pickles go so far beyond the traditional dill pickle. Many chefs have come up with unique small-batch pickles, like:
Sweet and Spicy Beer Pickles
Garlic Mustard Dill
Pickled:

Okra, Peaches
Green Beans
Cauliflower
Carrots
Beets
Asparagus
Tomatoes
Onions
Peppers
Watermelon
Believe it or not, artisanal, gourmet pickles are a thing, and the best club to join if you want to try them all is Amazing Clubs Pickle of the Month Club. They spend time sourcing and taste testing pickles from across the USA so you get the best of the best pickles in the country shipped straight to your door.
You get a good variety of well-done classic options, but also some adventurous ones too. You can't beat that if you love pickles!

Pickle of the Month Clubs
Amazing Clubs
Lemon Bird
Mouth
Month Club Store
Olympia Provisions
Pickle Witch
Pickle Licious
Amazing Clubs

With more than 40 different clubs, it's no surprise that Amazing Clubs also offers a pickle of the month club. Amazing Clubs is a well-known gourmet gift club company.
They opened in 2003 with just one club in only 12 short months had expanded to seven. From there, they continued to grow to the company they are today.
Amazing Clubs has been recognized by several national media groups, such as:
Good Morning America
The Early Show
The Today Show
Wall Street Journal
USA Today
Their pickle of the month club comes in 4 different duration options, the prices below include shipping:
3 Month Club: $26.95 per month
Seasonal Club: $26.95 per month (Every Three Months)
6 Month Club: $25.95 per month
12 Month Club: $24.95 per month
Each of the subscriptions includes two new varieties of artisan pickles. Plus, the recipient will receive the pickle of the month club newsletter that informs them about that month's pickle selection.
Lemon Bird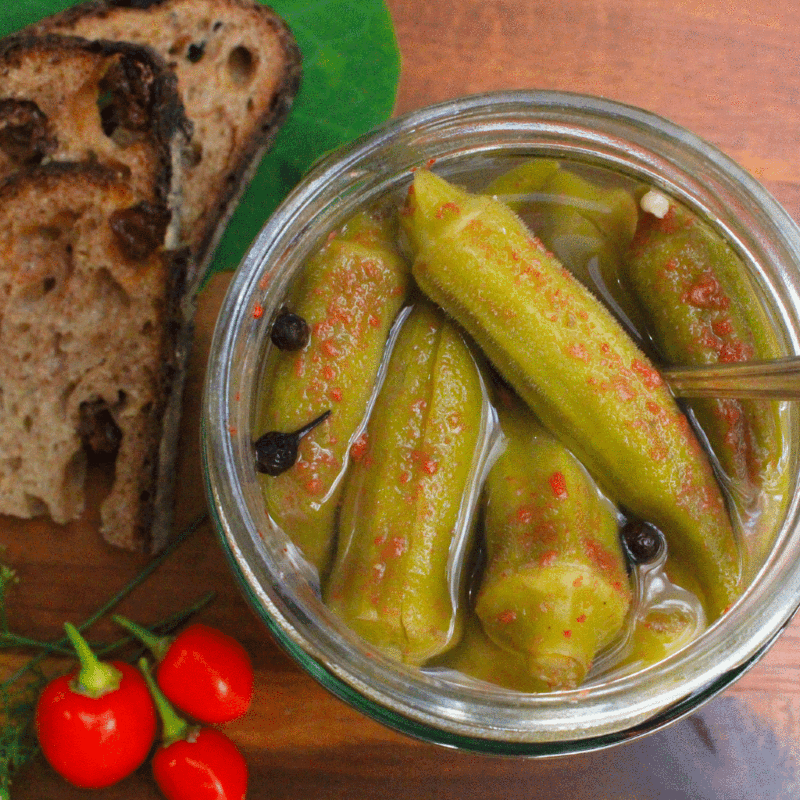 Lemon Bird, located in Southern California, sources its fruits and vegetables from local family farms. All of their jams and pickles are hand-made, often with fruits picked earlier that day.
Lemon Bird offers a wide range of artisan canned and pickled items. Some of their delectable choices include:
Pear and Vanilla Jam
Bourbon Figs with Vanilla and Smoked Salt
Southern Smoked Cherries in Syrup
Flavorella Plumcot with Vanilla Beans
Peach and Lavender Jam
Nectarine with Rose Jam
Artisan cheeses
Lemon Bird also has two different clubs, the Jam of the Month and the Pickle of the Month club.
The pickle subscription is available in a twelve-month membership for $125 or a 3-month membership for $85
Two jars of their hand-crafted pickles are shipped every other month. The variety of pickles depends on the season, but the recipient is sure never to be bored with the various selections. Some of the choices featured in the pickle club are:
Romanesco with Cumin
Cocktail Cucumbers
Farmers Market Cucumbers
Sweet Hot Pickled Tomatoes
Garlic Scapes with Herbs
Mouth

Mouth is an online store that specializes in gift boxes and gift subscriptions for various foods (they also have snack and cookie subscription boxes) . Mouth is recognized by several popular websites as well as a couple of TV shows.
They can offer over 100 different food choices because they partner with hundreds of small-batch culinary experts from all of the US.
Some of the choices available are:
Bacon in a Box
BBQ Sauce Kit
Bloody Mary Cocktail Kit
Cheese Board Meating
Candy Land
Cheesy Gift Box
Happy and Healthy
Grill Sergeant
When it comes to Pickles, Mouth has more than 50 different pickled fruit and vegetable varieties. Some of their more specialty options are:
Organic Heirloom Pickled Blueberries
Pickled Peaches
Pickled Brussel Sprouts
Scorpion Dill Pickles
Caraway Garlic Dills
Vanilla Pickled Cherries
Mouth has four monthly pickle subscription plans:
Month to Month: $60 month
3 Months: $53 month
6 Months: $50.50 month
12 Months: $47.75 month
Each of the memberships includes free shipping and four jars of tasty pickles, some of the flavors you might see in your box are:
Extra Crunchy Spears with Old Bay
Garlicky Dill Spears with a Hint of Sweetness
Plump Pickled Tomatoes for Martinis
Classic Bread and Butter Pickle Chips
However, if you are looking for a one time gift, they do have five different gift boxes:
Peck of Pickles
The Big Dill
Spicy Pickle Box
Boozy Pickle Box
Pickled Fruit Box
Month Club Store

Month Club Store has 11 years of experience bringing monthly gift clubs to happy recipients. They are located in Omaha, Nebraska, but ship all over the US. The Month Club Store is a collection of experts that seek the best in their culinary fields to partner with to provide premium products to their customers.
Most orders are shipped using USPS or FedEx. The Month Club Store focuses on ensuring the items included in your club are both unique and of premium quality.
The Month Club Store does all they can to ensure customers are happy with their selections. However, they realize that not all people like the same thing, so if you are extremely displeased with your choice, they will make every effort to rectify the situation.
The Month Club has over 20 clubs, one of which is a pickle of the month club. There are eight different options available for different quantity and duration combinations. You can choose between one or two jars per month in the following contracts:
3 Months – 1 Jar: $54.99
6 Months – 1 Jar: $108.99
9 Months – 1 Jar: $162.99
12 Months – 1 Jar: $216.99
3 Months – 2 Jars: $69.99
6 Months – 2 Jars: $138.99
9 Months – 2 Jars: $217.99
12 Months – 2 Jars: $276.99
Olympia Provisions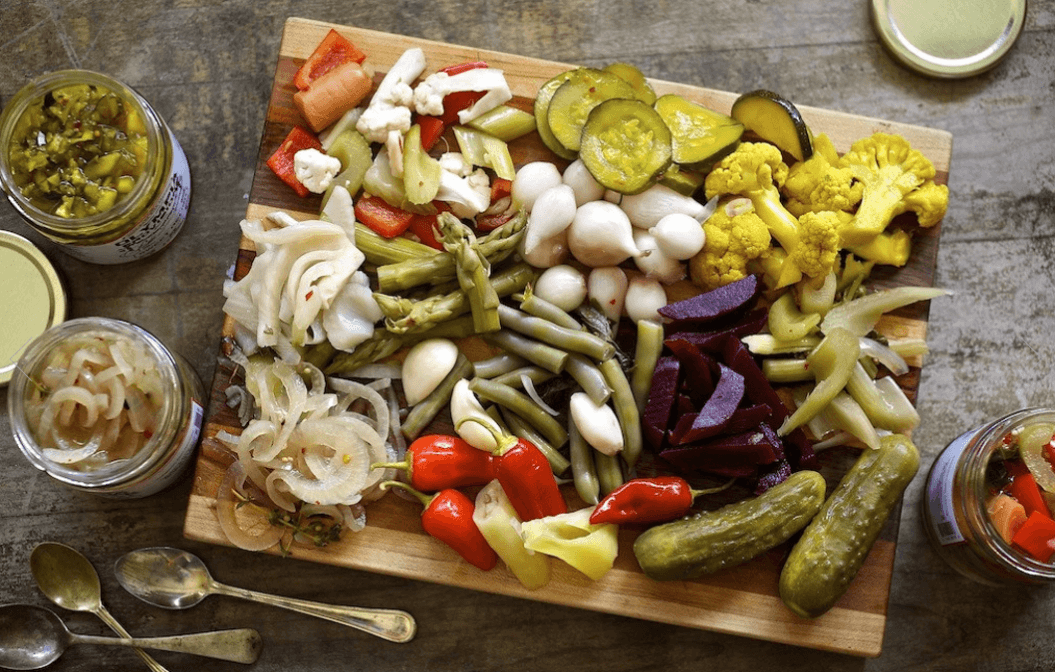 Olympia Provisions, founded by Salumist Elias Cairo, in 2009, is located in Portland, Oregon. Cairo's love of charcuterie started at a young age, watching his father make charcuterie at home. When he was an adult, his interest in charcuterie brought him to Europe to learn more about the art.
Olympia Provisions has a successful online store and two Portland eateries, plus they sell to various grocery stores and boutiques throughout the US. Some of the products you will find online are:
Pâté
Summer Sausage
Bratwurst
Kielbasa
Pork Rillettes
Snack Sticks
Smoked Chorizo
Frankfurter
Landrauchschinken
In addition to their extensive meat selections, they also offer a variety of pickles. The vegetables used for their pickles are mainly sourced from local Portland farms. The pickles are a great addition to salads, sandwiches, appetizer trays, or just for snacking.
Their Pickle Postal Provisions Club is $15 a month and includes:
One jar of pickles each month, with no two months the same
A map that guides you through the different European inspired pickle options
Tasting Notes for that month's selections
Discounts for their online store
The membership is month to month and can be canceled at any time.
Pickle Witch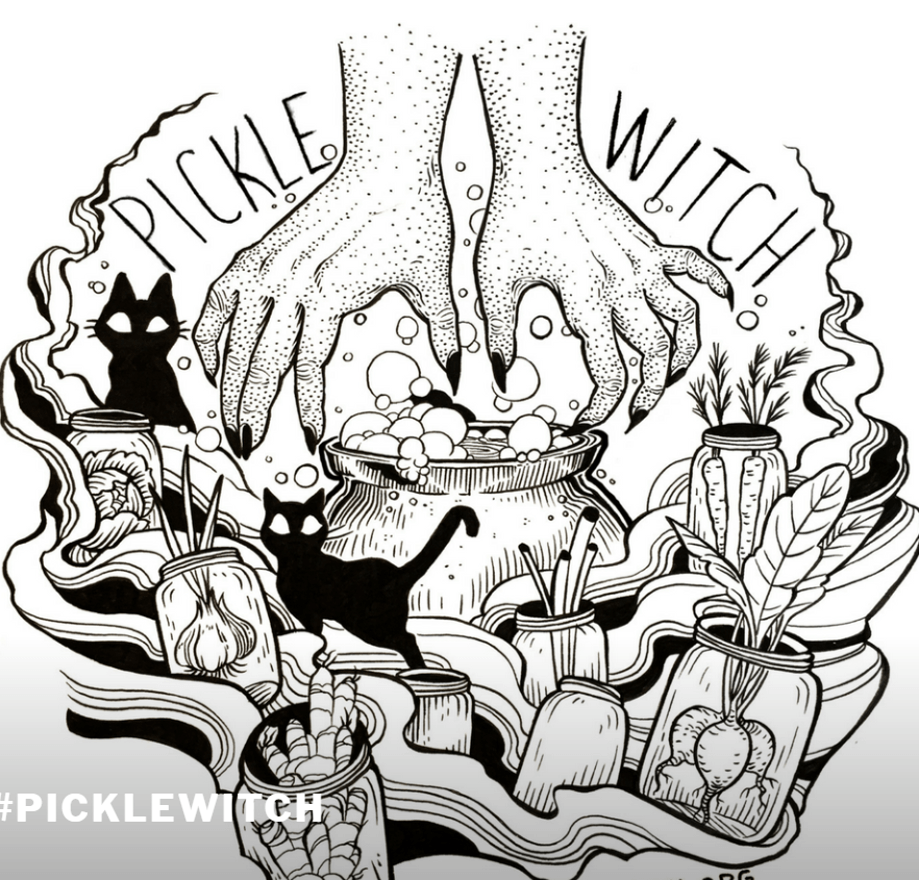 Pickle Witch, located in Minneapolis, Minnesota, creates pickles that are gluten-free and vegan. Plus, the Pickle Witch adds live probiotics into her brew, to make this already healthy snack even better.
The Pickle Witch pickles all of her delicious delicacies in small batches with a splash of magic in each jar! The Pickle Witch is an online store that focuses on pickle subscriptions. Currently, they do not offer individual jars for sale at this time.
There are two subscription options available:
3-month Quart Subscription: $72
3-month Pint Subscription: $48
Each subscription includes a jar of delicious fun and funky pickles, Pickle Witch "goodies," and a monthly email with information about your pickle of the month.
The one drawback to this program is that the Pickle Witch is only set up for pick up and not available for delivery. The bonus for picking up your pickles in person is that if you return the jars, you receive a free pickle.
Pickle Licious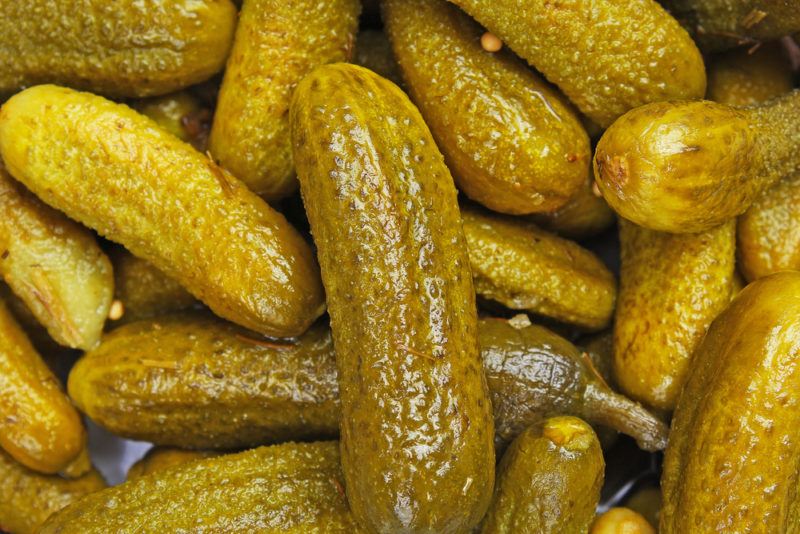 Pickle Licious offers a variety of different 3-month and 6-month subscriptions for you to choose from. These are perfect if you want to choose the amount of pickles that you get each month.
For example, you can get a 3-month Pickle Quart subscription for $30, a 3-month Pickle Gallon subscription for $75. The 6-month versions of those subscriptions cost $60 and $150, respectively.
The company also offers an Olive Pint & Pickle Quart subscription. That one costs $60 for 3 months or $120 for 6 months. The subscription could be perfect if you love olives as well.
The clubs from Pickle Licious are mostly a way to get pickles regularly. You don't get much variety in the pickles that you receive each month. In fact, you even choose the pickles when you sign up – and there are only 5 options to choose from.