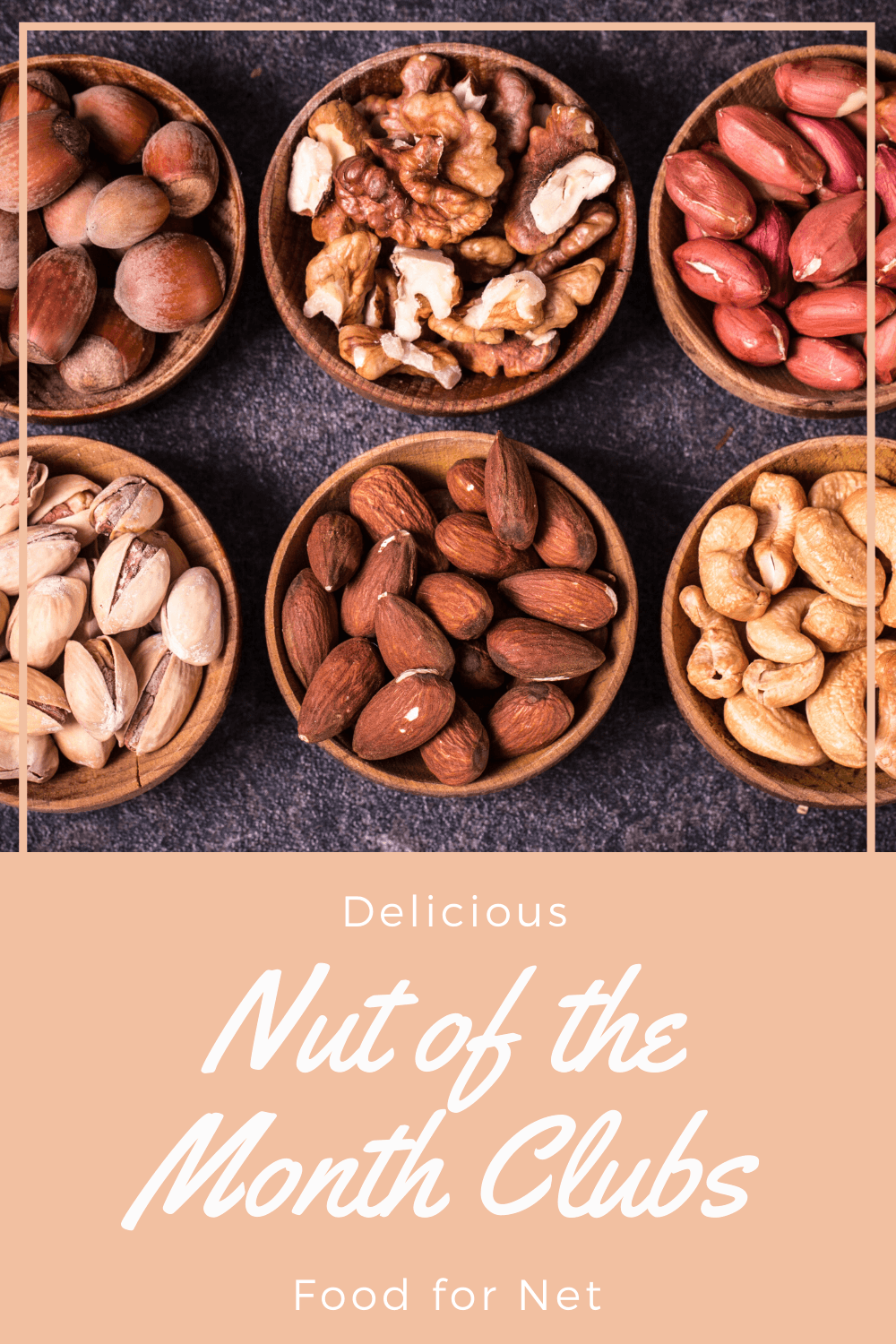 For those who are looking to live longer or those who just love the taste of nuts, a nut of the month club is the ideal subscription to keep you happy and healthy. There are six excellent monthly nut subscriptions to choose from so that you are never without your favorite snack.
If you're a little uncertain about the idea, let's talk about why nuts are so important.
Nuts have been a favored snack for the last 780,000 years. Recent archaeological finds in Israel have revealed seven varieties of nuts and a few different styles of nutcrackers. In Iraq, evidence of nuts was found from back in 50,000 B.C. And in Texas, pecan shells were found dated to 6,000 B.C.
It is believed that the popularity of nuts was because they were easy and safe to find. Plus, they made convenient travel snacks that stored well for long periods. Nuts also provided a good source of fat and protein, making them a filling food source.
For a while, they were a dietary villain since they were small with high-fat content. However, now after much research, nuts are making a comeback. Over recent years, studies are reflecting the dietary benefits of eating these crunchy little treats.
Although nuts are high in fat, these are considered good fats. The fats found in nuts are monounsaturated fat and polyunsaturated fat. Both of these fats are known to aid in promoting good heart health and reducing bad cholesterol and increasing good HDL cholesterol.
Nuts are also rich in essential vitamins and nutrients like vitamin E and magnesium. Vitamin E aids in preventing heart disease boosts the immune system, lowers the risk of cancer, and promotes good eye health. And magnesium helps in providing your body with energy, mobility, and regulate the nervous system.
Though nuts do have fat, scientists have found that diets containing nuts have not impacted a person's weight either positively or negatively. However, they have found that those who consume nuts tend to live longer than those who don't. Researchers contribute a longer lifespan to nuts lowering the risk of certain diseases.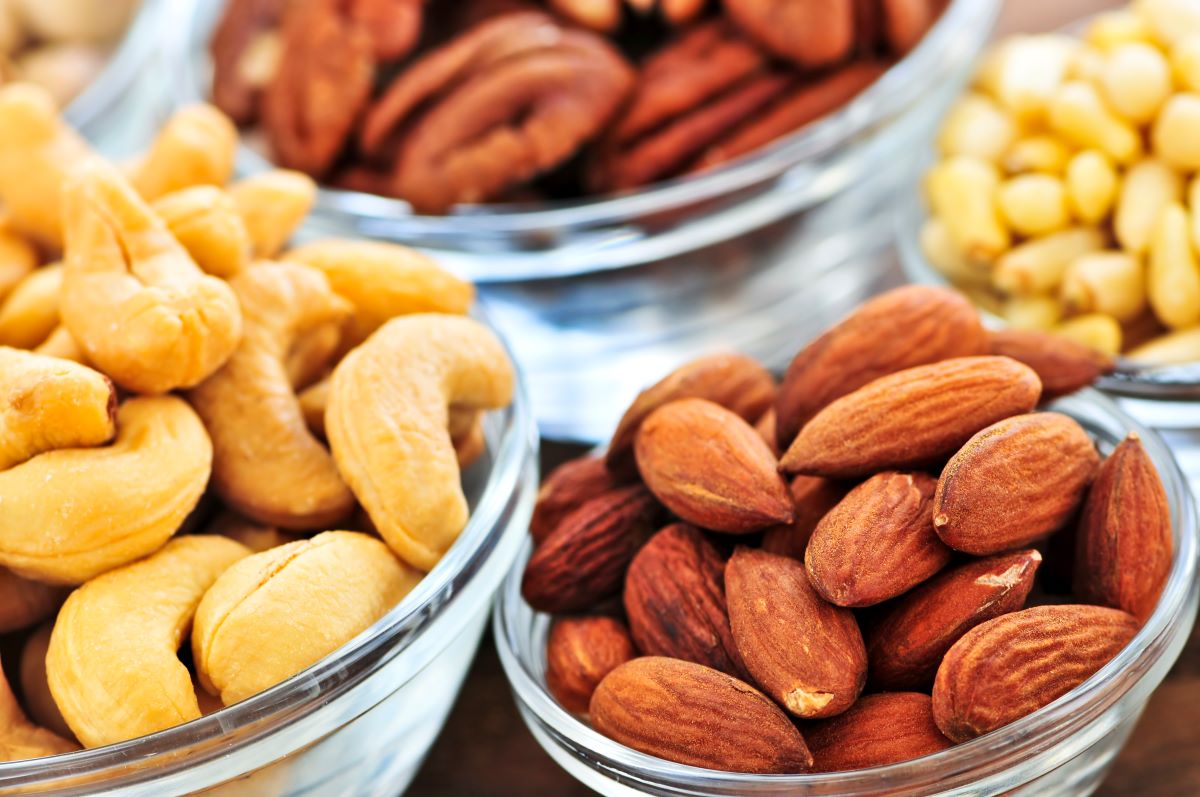 Nut of the Month Clubs
Wolfies
Feridies
Watanut
Nuts Club
Try My Nuts
Plow & Hearth
Wolfies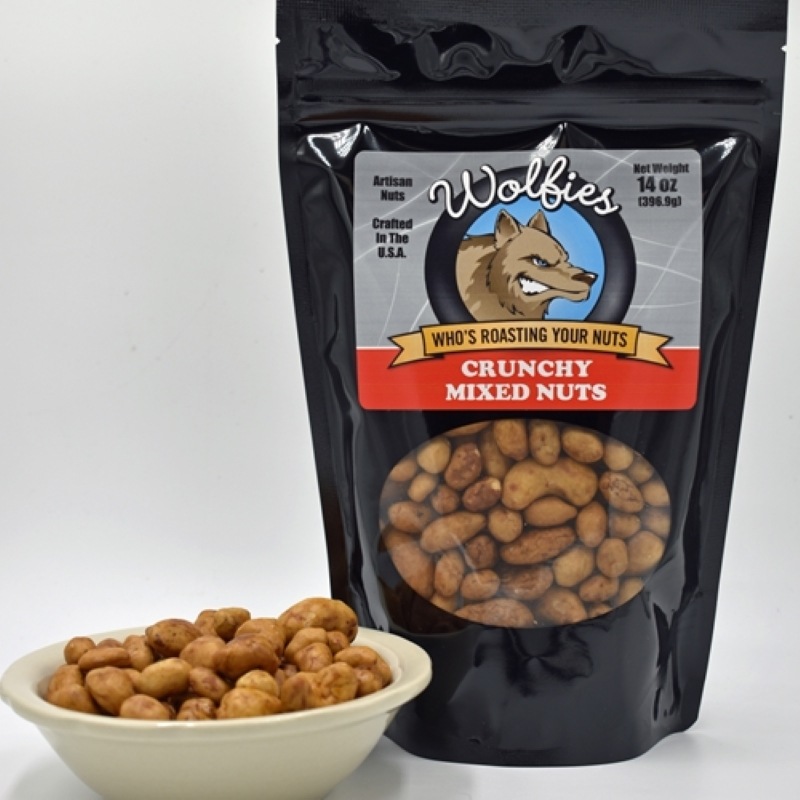 Wolfies initially began as a small store run out of the bottom floor of Mrs. Maggie Phillips's house. Back then, Mrs. Maggie would fill the store with aromas of roasted cashews and redskins.
Today there are three Wolfies stores in Findlay, Ohio, where it all started. And the Wolfie's team still uses Maggie's recipe for roasting nuts. Plus, in 1996, they added a new recipe, Crunchy Roasted Nuts, which became an international hit.
If you aren't in Findlay, Ohio, and want to experience their world-famous nuts, you can order them online. Wolfies' online store offers two styles of nuts, crunchy and roasted. And they offer peanuts, cashews, almonds, pistachios, and pecans.
Plus they come in a variety of flavors such as chocolate-covered, honey roasted, fiery, cheddar and jalapeno, and wasabi. Additionally, they have a variety of mixes like Pub Mix, Crunchy Hot, J's Big Three with M & M's, and Special Blend.
And if you can't decide, you can always order their build your nut wheel that contains your four nut choices, or you could sign up for the nut of the month club.
Wolfies' monthly nut subscription has several different ordering options, including three months, six months, 12 months, or seasonal (which ships out every three months).
You can then choose if you want to ship one or two bags per month. Finally, you can customize your order with which nuts you wish to be sent out, or you can have Wolfies decide for you.
Prices vary on your subscription length, the quantity of bags, and which nuts you choose. There is an option to select premium varieties at a slight upcharge.
Feridies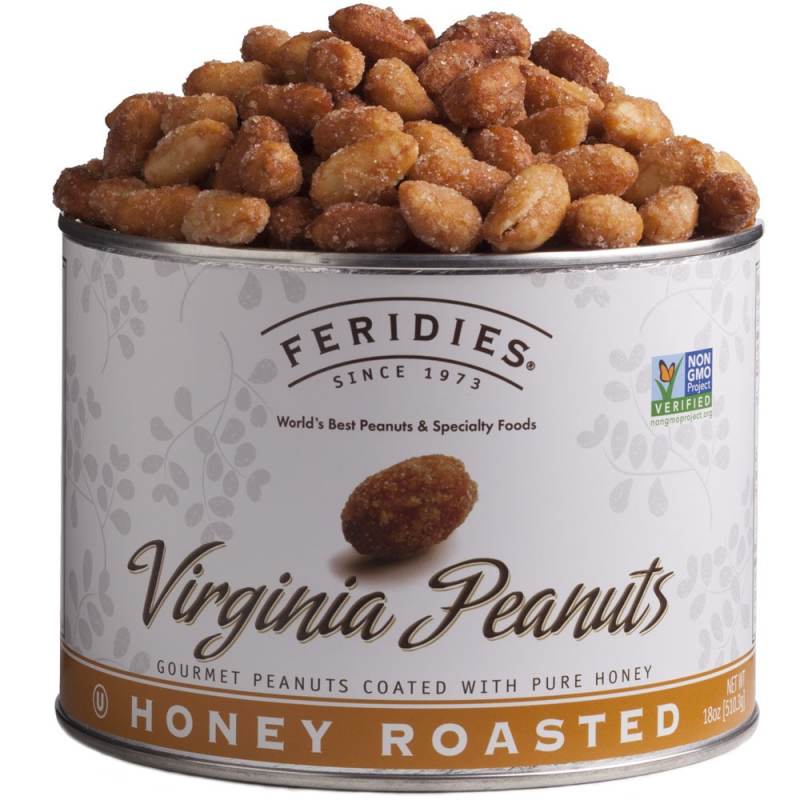 Feridies, founded in 1973, by twin brothers Bob and Bill Riddick and their wives. What first started as a furniture refinishing business with a gift shop, under the name The Peanut Patch.
And one of the things they sold in their gift shop was peanuts, though, in the beginning, they carried a different brand. However, over the years, they decided to start cooking and selling their peanut recipe.
In 1992 The Peanut Patch was a finalist in the International Fancy Food and Confection Show, which made them a nationally recognized brand. In 2005, they opted to rebrand their peanuts using parts of the current owners' last names, creating the company name Ferideies. However, the gift shop still exists under the original name of the Peanut Patch.
While Feridies started with the peanut, they now carry a wider variety of nuts, though their peanuts are still the star of the show. Feridies offer all of their nuts online, and there are quite a few to choose from, plus they have different snack and trail mixes available for sale too.
They do however offer a few different nut of the month clubs, including Salted Peanut club, Unsalted Peanut Club, Redskin Peanut Club, Cajun Peanut club, and Variety club.
The variety club comes in two sizes 9 oz ($150) or 18 oz. ($225). The variety club is a 12-month nut subscription with preselected nut varieties. Each month the recipient will receive a new flavor of nuts. Some of the options included in this club are:
5 O'clock Crunch
Milk Chocolate Covered Virginia Peanuts
Peanut Brittle Crunch
Classic Cajun Virginia Peanuts
Salted Cashews
Watanut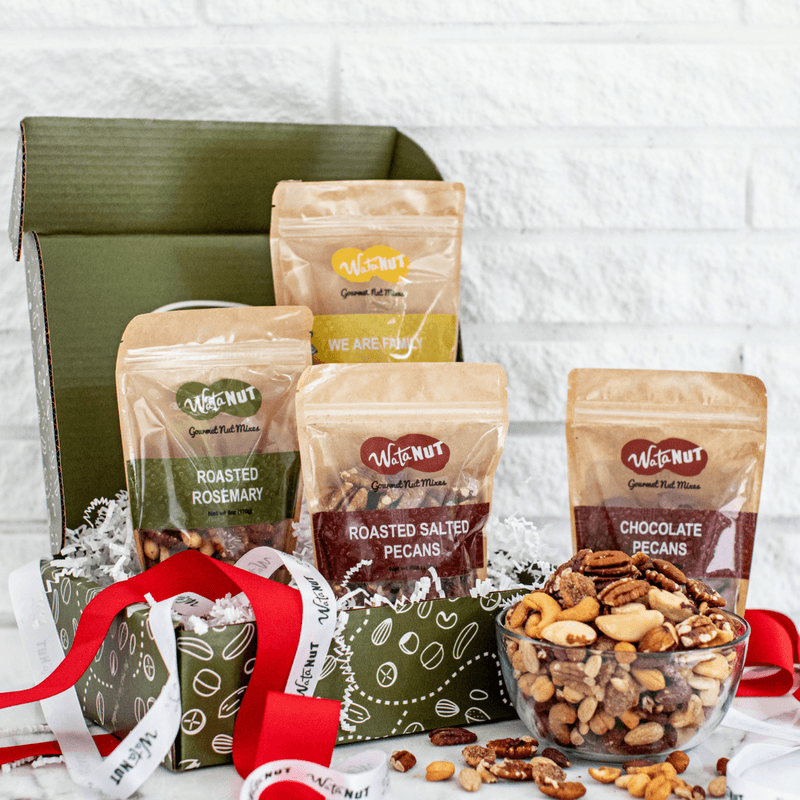 Watanut, founded in 2012, by Brian and Kam Kyzer, is a gourmet food gift store that specializes in gourmet nut mixes. The folks at Watanut strive to "inspire happiness, gratitude, and appreciation" through delicious artisan gifts of food.
Watanut is located in Augusta, Georgia, and has both a storefront and online shop, both strive to provide excellent customer service. When you visit their shop, you will be enveloped in the aromas of fresh baked cookies and roasted nuts. Plus, the Watanut team is always happy to provide their guests with some tasty samples.
But for those of us not near Augusta, Georgia, we can always order their gourmet treats online. One of those spectacular gifts they offer is the nut of the month club, ideal for giving to a loved one, or you can send yourself this nutty gift.
The Watanut Nut of the Month Club is unique in that each month the recipient receives a box full of mouthwatering treats. Each box contains four handcrafted gourmet nut mixes and cookies each month. There are four duration options available:
Month to Month for per month $26.95
3 Months for $89.95
6 Months for $174.95
12 Months for $349.95
Shipping is included in the prices above. Some of the treats you might find in your Watanut box are Cinnamon Pecans, Trail Mix, How 'bout Them Apples, Roasted Rosemary, and We Are Family.
Nuts Club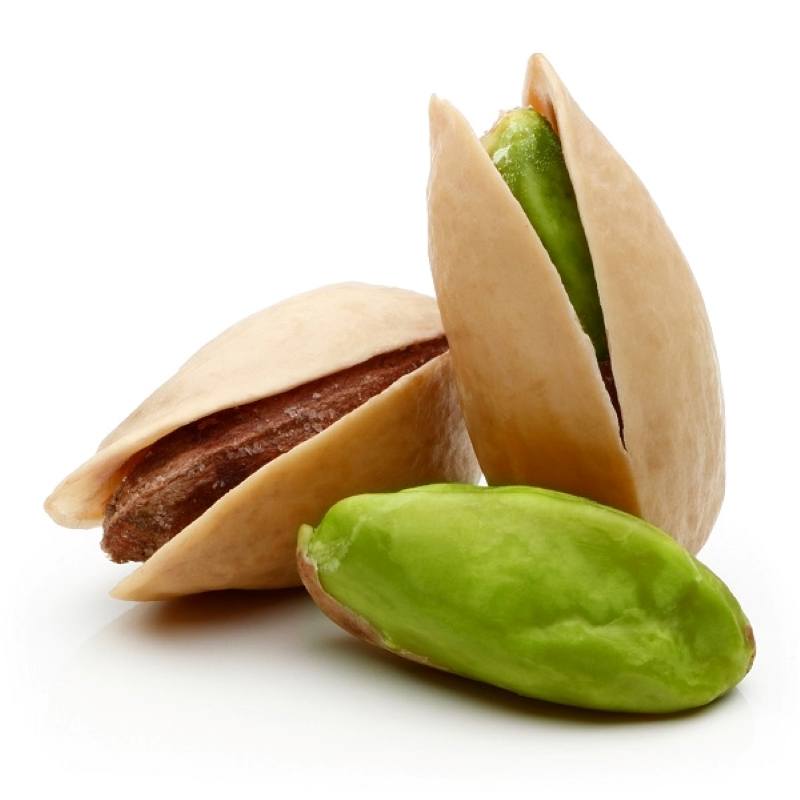 The Nuts Club has been providing online mail-order nuts since 1989. The nuts included in the nut of the month club are sourced from all over the world, and only the highest-quality make the cut.
The Nuts Club offers 3 clubs:
Almonds $29.99-$359.99, with a 1-12 month option
Pistachios $29.99-$300, with a 1-12 month option
Nuts $29.99-$359.99, with a 1, 3, 6, 9, or 12-month option
Each month the recipient receives 24 ounces of nuts. Shipping is not included in the prices listed above but is calculated before check out. Plus, you can change your quantities to the membership at any time.
After establishing your online account with the Nuts Club, you can access and check your order status, shipping, and billing at any time. Plus, you can make any necessary changes or adjustments needed for your account.
And if you can't decide on a club to give as a gift, you can always order a gift card and allow your friend or family member to choose which one they want. Gift cards are available from $15-$500.
Try My Nuts


Try My Nuts, founded in 1999 in Corolla, NC, is a family-owned and operated company. They started as a 600 square foot storefront, on the Outer Banks.
However, their small storefront quickly grew into a six retail store business with a strong online presence. Four of the stores are where it all began on the Outer Banks, plus two stores out of state, one in TN and the other in VA.
Though Try My Nuts specializes in nuts, they also offer a multitude of other products such as beef jerky, Try My Nuts apparal, chocolates, coffee, snacks, koozies, and gifts.
But of course their nut of the month club is the big hit. It comes in four different options:
3 Months for $21+
6 Months for $42+
9 Months for $43+
12 Months for $84+
Each of the monthly nut deliveries is shipped via US postal service, and the cost of shipping is included in the total price. The Nut of the Month club only ships within the lower 48 states.
The monthly cost of the club varies depending on the choice of nut selected for each month. There are more than thirty different nut options to choose from, including various types of nuts, flavors, and sizes.
There are cashews, almonds, and peanuts. The sizes range from 8 ounces to 16 ounces, and includes flavor selections such as:
Honey Roasted
Butter Toasted
Dee's Banana Pudding
Buffalo
Butt Munch (yep, you read that right)
Cajun Smoked
Sriracha
Crabby Nuts
Sweet n Salty
Dave's Burning Nuts
Plow & Hearth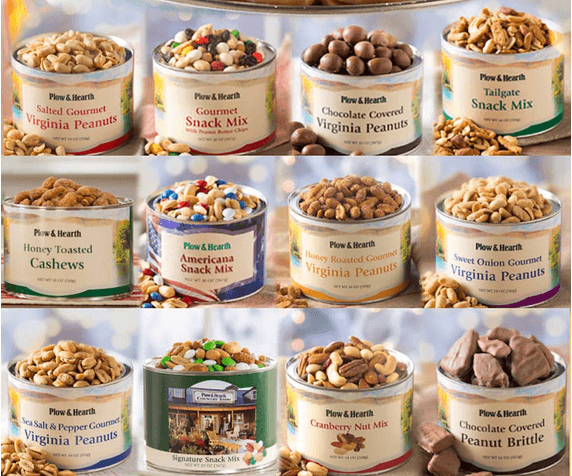 Plow & Hearth isn't a nut company itself. Instead, the nut of the month club uses nuts sourced from other companies. You recieve a different type of nut each month, starting with Salted Gourmet Virginia Peanuts and ending with Chocolate Covered Peanut Brittle.
The selection does have more snack mixes and chocolate-covered nuts than other subscriptions, so it may not be suitable for everyone. However, for those who want regular treats, the club could be perfect.
A 12-month membership to the club costs $199.95 with an estimated shipping charge of $25. Signing up for six months would cost you $99.95 instead, while three months would cost $44.95.
There is no month-to-month membership, although the company does sell some of its tins of nuts individually.