Snack boxes are a very fun idea, but you often just end up with treats and snacks that you could easily have purchased locally. Even when the brands are unfamiliar, the snacks are often just slight variations on what you normally try.
That's why Japanese snack boxes are a great alternative. These subscriptions give you the chance to try out new Japanese snacks, ones that you would have never even seen any other way.
These subscription boxes (in comparison to others) are particularly appealing because Japanese snacks are often so different from Western stuff. Most of this stuff will simply never available to the rest of the world. Why not check out this list and try out a subscription for yourself? You won't regret it.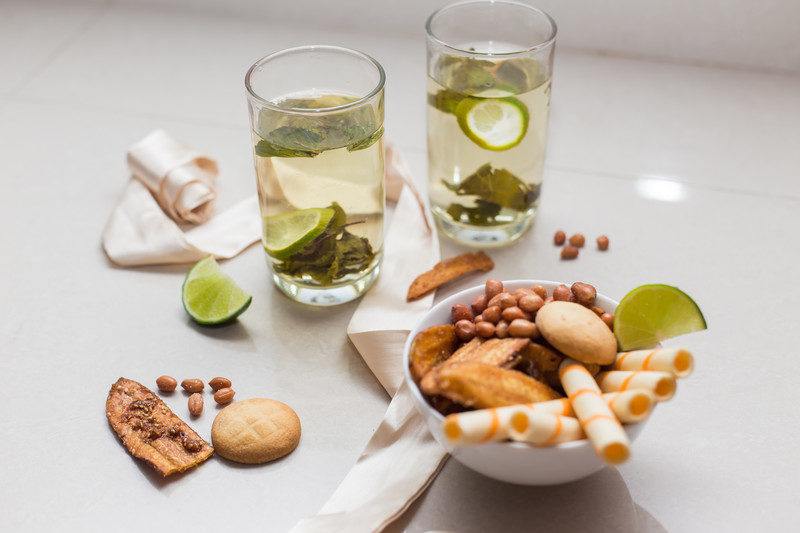 Japanese Snack Subscriptions
Japan Candy Box
Sushi Candy
Tokyo Treat
Snakku
Bokksu
Japan Crate
Freedom Japanese Market
Manga Spice Café
Candy Japan
WowBox
Japan Centre
Kizuna Box
My Japan Box
Bonus +1: Zenpop
PS. If you like these boxes, check out the Korean snack box list.
PPS. For a broader selection, check out the full list of international snack boxes.
Japan Candy Box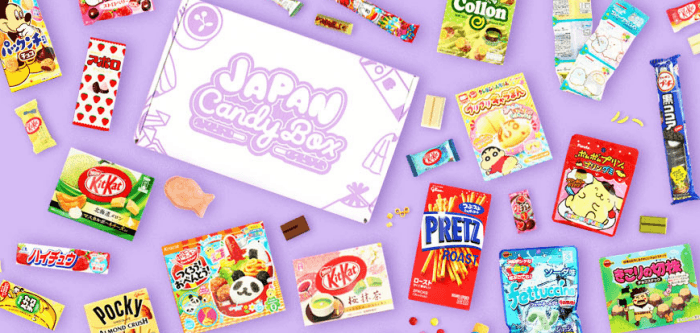 The Japan Candy Box is an inexpensive choice that gives you plenty of experience with Japanese candies. The subscription just costs $19.90 per month with free shipping. This can get as low as $17.90 each month if you pay for a year up front. Regardless of the payment schedule, each box contains 10 different Japanese snacks for you to try.
Many types of snacks may be part of the box. This includes traditional Japanese sweets, DIY candy kits, unusual flavors of products like KitKat, Pretz, Hi-Chew and Pocky, rare and seasonal Japanese treats and much more.
The style is a fun one, with plenty of variety. It's also a great way to introduce yourself to Japanese candy. With such a wide range of styles, you're likely to find at least a few treats that you really enjoy each month.
Sushi Candy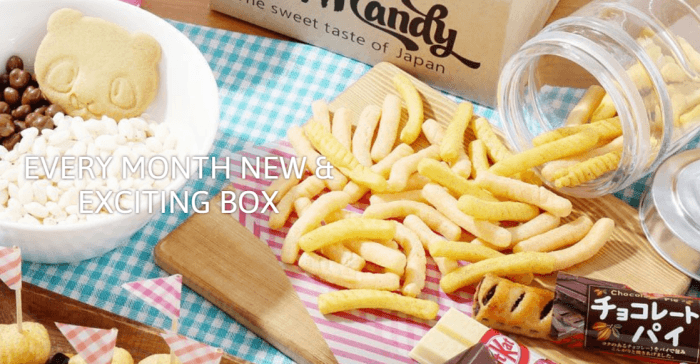 Sushi Candy might have a slightly unusual name, but the subscription box itself is very appealing. As the site mentions, there are many different styles of Japanese candy. This includes some types that are familiar to Western audiences and others that aren't. Boxes like this are an amazing way to experience all of the flavors that Japanese candy has to offer.
There are 3 different subscription versions to consider. These all contain the same general types of items. They just vary in size and price. In particular, the 20-piece box costs $15.99 per month, the 30-piece box costs $19.99 per month and the 40-piece box costs $26.99 per month.
Another interesting feature is variety. Sushi Candy aims to provide a selection of different sweets, rather than multiple versions of the same item. This is a fantastic way to experience many different products – especially if you're buying one of the larger boxes.
Tokyo Treat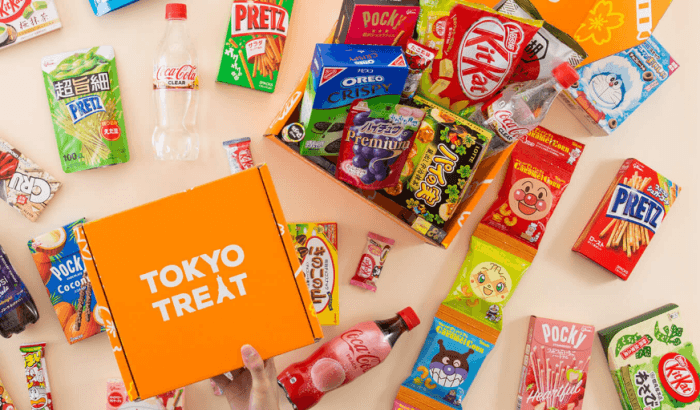 Tokyo Treat is another subscription box that offers 2 different plans you can choose from. The first is a Premium version. It costs $35 per month, with free shipping worldwide. The box contains 17 different full-sized items, including a drink, an anime snack, a party pack and various other treats.
There is also a Classic version of the box. This is a smaller product, containing 12 full-size items. The product range is smaller too. You won't see a party pack or a drink in this version. Still, the box is cheaper, costing just $25 per month.
The product selection is similar with both types of boxes. Each contains various snacks and sweets, including some of the classic examples like Pocky, KitKat and Pretz. Other items will be less familiar. The boxes are also themed, so you can expect different combinations of products each month.
Snakku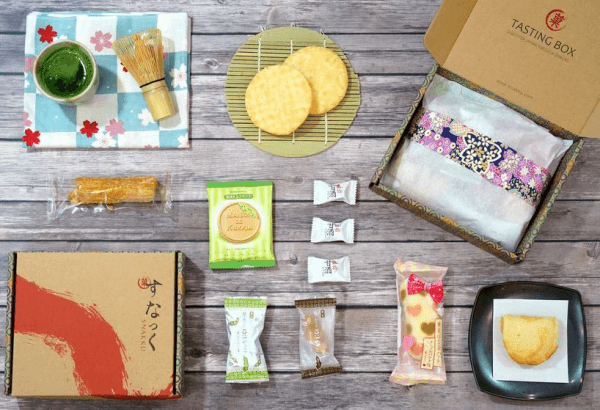 Snakku is an especially interesting snack box. The brand has a regional focus and the snacks are also chosen based on the current season. This means that you'll always get unusual products that aren't available in the United States. You will find some branded snacks and Japanese versions of foods that you're familiar with, but there are also other items. Some boxes even have homemade snacks included.
To make things even better, Snakku boxes are beautiful. They are wrapped in washi-paper furoshiki, helping to make them feel even more authentic. This style is perfect for gifts or if you just want to treat yourself.
The subscription includes 2 boxes to choose from. The first is the Signature Snakku Box, which costs $38.98 per box. It isn't an especially cheap box, but it is impressive. The box contains 20 to 25 snacks, weighing close to 2 pounds in total. There is also a Tasting Box. This costs just $16 per month and is much smaller. It simply contains 5 to 7 snacks, making it a great way to get started.
Bokksu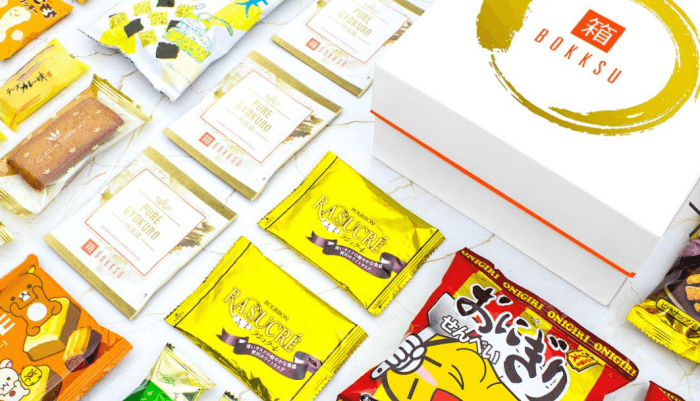 Japanese subscription boxes are often similar to one another, containing many of the same brands and products. Bokksu is a little different. The company focuses on an authentic experience. To do this, it provides details about the snacks and even information on pairing them with teas.
The snacks are different too, with a stronger focus on unusual and high-quality items. You may also find multiple versions of each product, something that other boxes often don't provide.
As with other boxes, there are 2 different versions that you can consider. The Classic Bokksu Subscription contains 20 to 25 different snacks and costs between $33 and $39 per box, depending on how you order. The Tasting Bokksu Subscription is a smaller version, with 10 to 14 snacks. This version costs between $22 and $25 per box.
Japan Crate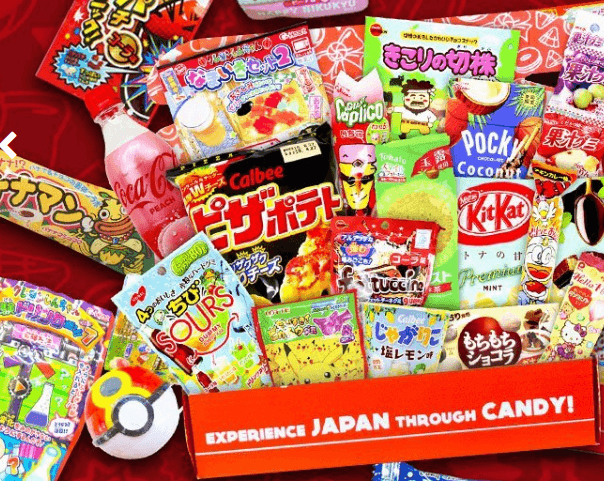 Japan Crate is an especially well-known Japanese subscription option. The company actually offers 5 different crates and these each focus on a specific theme. Some of them, like the Gacha Gacha Crate, provide items rather than food. There is also a Umai Crate (for $30 per month), which contains 7 to 8 packets of noodles.
The most interesting version they offer is the Premium Japan Crate. This crate contains 18 to 20 different items for $35 per month. The selection will always include a DIY candy and a drink, along with a monthly bonus item. While there is nothing especially unique about the subscription, it is still a good way to get Japanese treats every month.
Freedom Japanese Market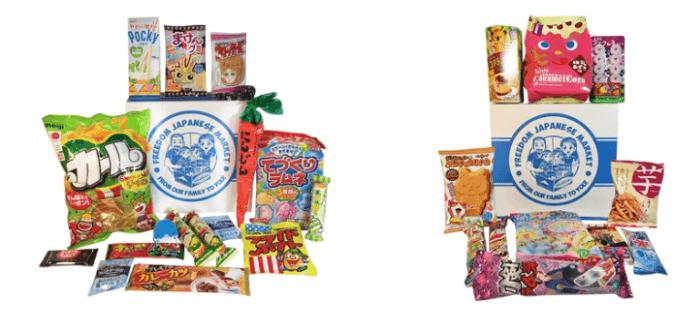 Freedom Japanese Market has a similar angle to many other Japanese subscription boxes. This includes providing a combination of snacks and candy each month, along with an emphasis on variety. The company also aims to include snacks that are exclusive to Japan or are limited edition. This should mean you find some items that aren't available elsewhere.
There are some cool features too. For example, each box comes with a piece of handmade origami. This is in a different seasonal design each month. Shipping is also free, regardless of where you are in the world.
The sizes are also interesting. There are 3 of these, allowing you to choose the number of snacks that suits your needs. The Punchi Pack is the smallest option, costing $14.99 per month. It contains 5 to 8 snacks, which are a combination of sample and full-size snacks.
The next version is the Original Pack, which is apparently the most popular. It has 12 to 16 snacks for $22.90 per month. The snacks are also a combination of full-size and sample. There's also a DIY candy kit included. Finally, there is a Family Premium Pack. This pack costs $45.99 per month. The number of snacks isn't stated, but Freedom Japanese Market focuses on larger and premium snacks.
Manga Spice Café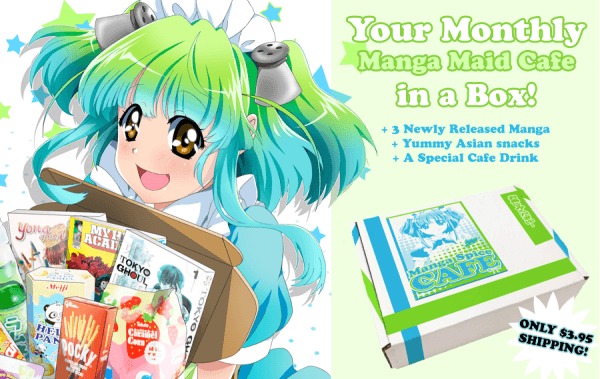 The Manga Spice Café box is an interesting choice if you want more than just snacks. The box comes with 3 different manga books each month, along with a drink and some snacks. Just don't expect as many snacks as with other subscriptions. Boxes from the Manga Spice Café typically just come with 3 or 4 snacks, rather than 10 or more.
There is only one plan for this company, which makes things easy. You simply pay $36 per month for the subscription, along with $3.95 for shipping. That's it. You're ordering month-to-month, so you can cancel the subscription at any time.
Candy Japan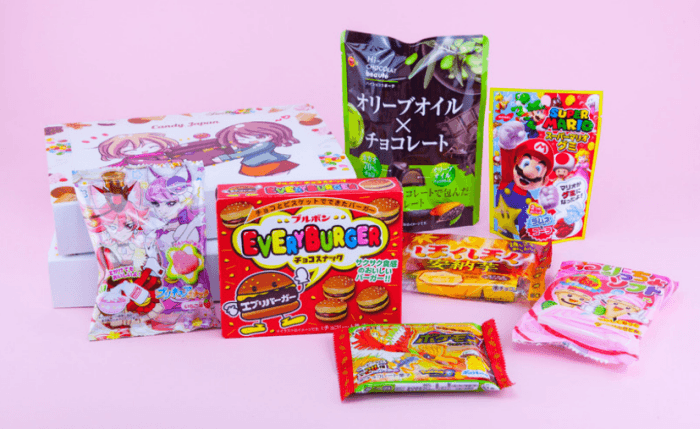 Candy Japan is another subscription that provides you access to sweets and treats from Japan. The style is unusual, as your subscription only provides you with 3 to 4 individual items each box. You can expect many different types of treats, including sweets, candy that changes flavor when you mix it, DIY kits and some Japanese snacks too.
The subscription program costs $29 per month, with free shipping. Don't worry though, you're not paying $29 for 3 or 4 items. Candy Japan is unusual in that you receive 2 boxes each month rather than a single box. This style seems to allow them to be more creative with the individual boxes, providing some truly interesting foods.
WowBox


This Japanese subscription is perfect if you're looking for variety.
While most Japanese subscription boxes have plenty of variety, WowBox goes above and beyond. The company offers 4 different subscription boxes that you can order. These don't just vary in size either. Each type of box has its own distinct theme and combination of products.
The original version is Fun & Tasty. The snacks are chosen to include a combination of fun, weird and tasty styles. This box is a perfect place to begin, especially if you haven't tried Japanese treats previously. You can choose between a regular and large size. The regular contains 10 to 14 items and costs $24.99 per month. The large costs $34.99. It has 12 to 16 snacks. There are also some bonuses and the box features new snacks to hit the market.
There is also a Kawaii & Beauty Box. Kawaii means cute, which is the theme for the box. Various beauty-themed products are also included, such as low-calorie snacks and items designed to promote health. This time, the regular version has 7 to 10 items for $24.99 per month, while the large has 10 to 14 items for $34.99 per month.
Another option is the New & Limited Box. This features items that are hot on the market, ones that often won't stick around for long. The boxes are priced the same, but this time the regular one contains 7 to 9 items, while the large has 9 to 11 items.
The final choice is the Dagashi Box. This features dagashi, which is a style of treats that kids often buy. The box contains 10 to 12 items and costs just $14.99 per month. The lower price is because dagashi tend to be smaller than the snacks in many of the other boxes.
Japan Centre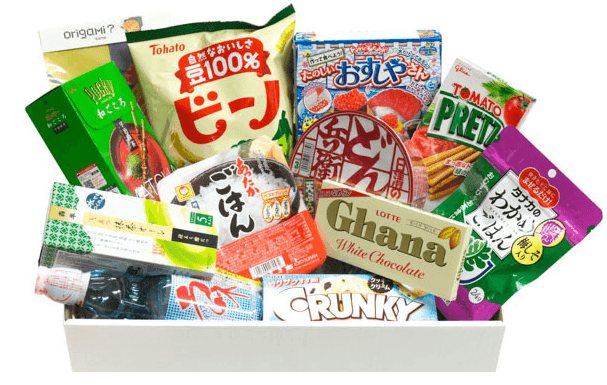 Japan Centre is a more comprehensive site than most. It sells a wide variety of Japanese items, including food, drink, gifts and books. There are also multiple subscription programs. The most interesting is their Pop Culture Snack Box.
This snack box offers a combination of sweets and snacks, giving you plenty to choose from each month. Despite the term 'pop culture' this subscription box follows roughly the same themes as previous boxes. The main difference is that this box is for people living in the UK, with free shipping to those in Wales and England, along with some parts of Scotland.
You can choose the best amount of treats for you, as there are 3 different snack box sizes. The Mini costs £15 per month and has 5 to 6 individual items. The next one up, Standard, costs £25 per month and contains 7 to 10 items. Finally, the Premium version has 11 to 16 items. It includes some interesting ones too, like instant noodles and a drink. This version costs £40 per month.
Kizuna Box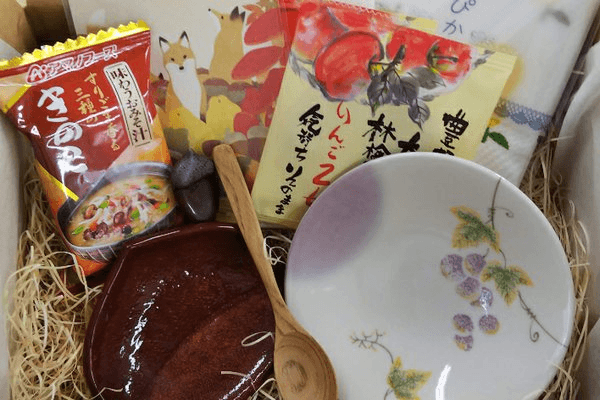 Kizuna Box is a less common subscription plan, one that many people won't know about. The box contains between 17 and 20 different artisanal Japanese snacks each month, along with 1 or 2 different lifestyle or cultural items. Possible examples include ceramic bowls or wooden spoons. The overall style means that you'll be getting more unusual snacks, rather than mass-produced brands.
Subscription for the Kizuna Snack Box costs $29.99 per month. That's very reasonable for the number of items that you're getting. What's more, the boxes are themed. This helps ensure that you always get different items each month.
There's also another option to consider – the Kizuna Healthy Box. This is a snack box too, but it has an emphasis on healthy snacks and treats. The items are normally low in calories and fat. The box is more expensive, at $34.99 per month. Still, there aren't many subscription boxes that focus on this area.
My Japan Box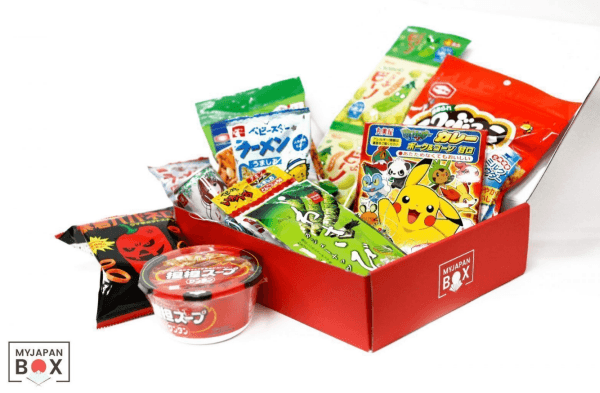 Consider this company if you want a large range of boxes to choose from.
The name My Japan Box is slightly misleading, as the company doesn't just provide a single box. They actually offer multiple box styles, including food boxes, anime boxes and 'other' boxes. Within the food boxes section, there are 6 different styles: Food, Ramen, KitKat, Snack, Candy and Tea. The pricing is similar, with the boxes ranging from $25 to $30 per month.
The Food Box could be the best place to start. It contains a selection of the various other types, like snacks, candy and tea. The site provides a selection of images to show you what you may receive. However, there are no further details, so it's not clear how many items you're going to get or what they will be.
The Snack and Candy Boxes are roughly what you would expect. Each contains a selection of different items. The snack version has 14 to 15 different snacks each week, while the candy one contains 15 to 20 individual snacks. Either style is effective and would give you plenty of treats to enjoy.
Bonus +1: ZenPop

ZenPop is a subscription box service based in Osaka, Japan. They actually offer three snack boxes – Ramen, Sweets and a Ramen + Sweets Mix, as well as a Japanese Stationery box. Every month the theme of each box changes, so you'll get the chance to try a whole range of tasty ramen, snacks and sweets.
Ramen Pack – 7 full-size bowls of authentic and delicious Japanese noodles
Sweets Pack – 15 kinds of weird and wonderful Japanese sweets and snacks
Ramen & Sweets Mix Pack – 2 or more bowls of ramen and at least 6 sweets and snacks
ZenPop offers FREE worldwide shipping to 94 countries and your first pack ships instantly (delivery takes 2-4 weeks). A 1-month subscription plan starts at $30 USD per month, except the Mix Pack which starts at $25 per month. If you choose to subscribe for longer – 3, 6 or 12 months – you'll save (up to $36 USD for a 12 month plan). Their cute mascot, Luna, is also the star of their online manga, Full Moon Magic!