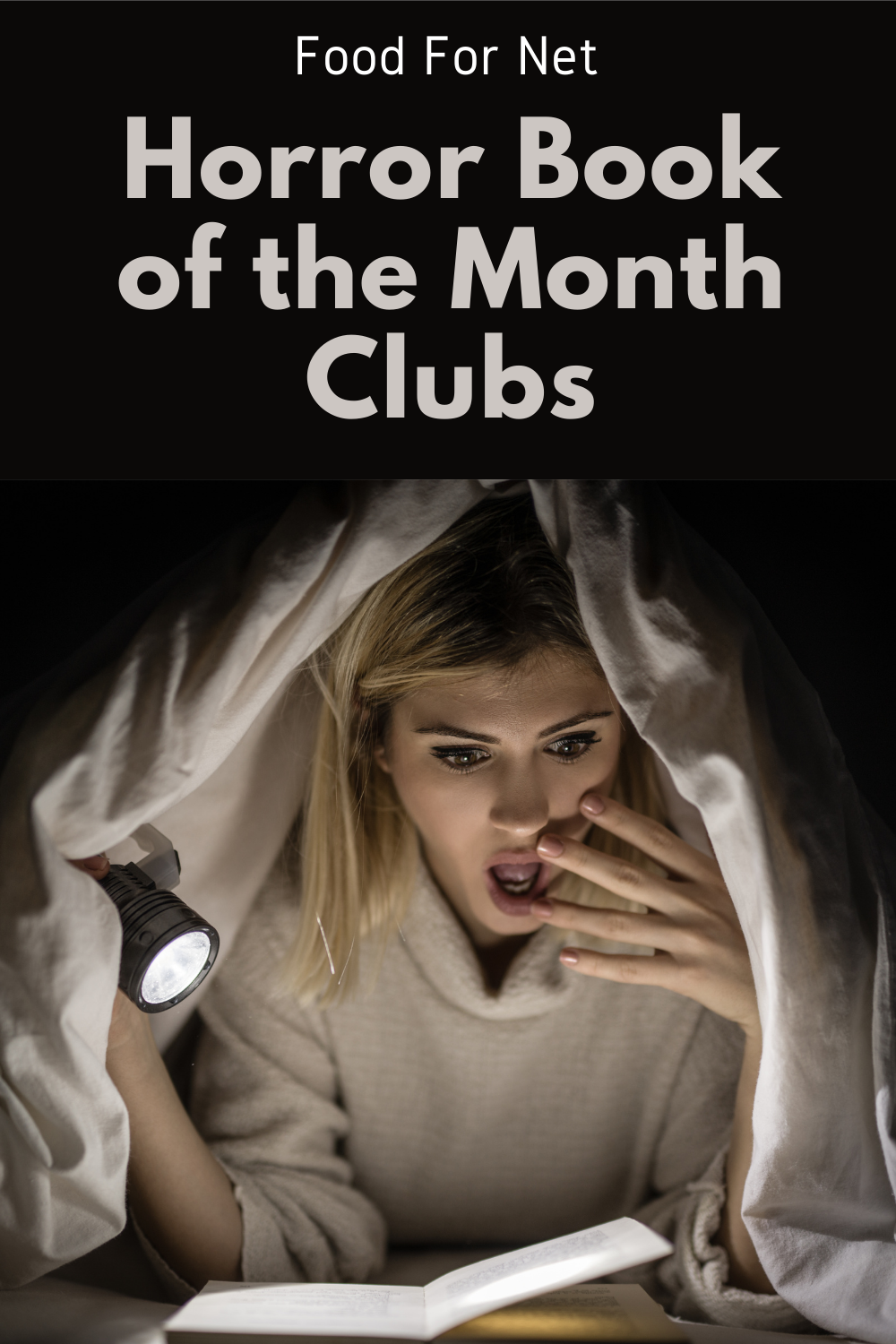 Horror stories are as old as the beginning of time, even though horror book of the month clubs are a much more recent idea. Many of the first stories told were folk stories, often possessing a scary or horrific element to help teach the reader a lesson. In fact, many of the fairytales we enjoy today initially were fables filled with death, deceit, and occasionally cannibalism.
Horror stories evolved over the years, and we have many authors from the past to thank for bringing us some of our monsters, such as Mary Shelley's Frankenstein and Bram Stoker's Dracula. Plus, other historical novelists such as Edgar Allen Poe and H.P Lovecraft helped build the foundation for today's more modern horror stories.
Today, there are thousands of authors of horror novels, making it a challenge to choose which book to read first. However, the good news is that there are horror book of the month subscription boxes that take the guesswork out of choosing your next great read.
A horror book of the month subscription box is the ideal gift for yourself or the horror book fanatic in your life. Though technically, there is a difference between horror, suspense, and thriller genres, many books fall into all three categories, which is how we chose the clubs below.
There are book subscription boxes for every bookworm out there, and for those who love a good scary book to keep you company in the dark of night, these subscription boxes are for you.
Though all four of the clubs offer horror book subscription boxes, they all put their own twist on it making each one unique. Some of the boxes offer multiple books, others have add-ons included to make the subscription more fun, and yet others include book physical and eBooks.
There are other options for book lovers too, including general book clubs, book clubs for kids, and comic book subscriptions.

Horror Book Subscription Box
My Thrill Club
Creepy Crate
My Coffee Bean and Book Club
Portable Magic Book Box
Tailored Book Recommendations
My Thrill Club

My Thrill Club is a company that specializes in book subscriptions. They offer three different subscription choices: horror, mystery, and thriller.
After selecting your preferred genre for your book of the month subscription box you will then select the duration of your membership.
Month-to-month for $18.99
3-month prepaid for $54
6-month prepaid for $102.00
12-month prepaid for $192.00
The longer duration you choose for your subscription, the greater the discount you will receive.
Each month the recipient will receive two hardcover books plus an eBook. Examples of some of the horror novels you may see include Silence of Ghosts, Fantastic Land, Slade House, the Penny Dreadfuls, and Season to Taste. All of the books are chosen for their quality and uniqueness.
The book subscription boxes are shipped out during the first week of each month.
My Thrill Club stands behind their product and offers a money back guarantee. In the event you are unsatisfied with your subscription, you may choose to cancel at any time even if your membership has not run out. If you ever receive damaged products or the wrong item, just contact My Thrill Club and they will send out a replacement for free.
Creepy Crate

The Creepy Crate is a horror book of the month subscription box company. The staff at Creepy Crate handpick all of the scary novels you find in your creepy crate subscription box.
In addition to horror book of the month subscription boxes, Creepy Crate offers limited edition collectible items for individual sale. You can find horror-themed items such as air fresheners, buttons, and stationery on their website.
What makes the Creepy Crate unique is that you will also receive a variety of limited-edition horror-themed collectibles with each box. Some of the previous boxes' collectibles included The Shining shot glasses, zombie socks, zombie horde keychain, and macabre coffee mugs.
Some of the previous books seen in the Creepy Crate included:
The Hollow Ones
The Forest City Killer
The Beetle
Voices
Sleep My Child Forever
In addition to the book and collectible items in your horror book subscription box, you will also have access to one horror eBook.
The Creepy Crate costs $39.99 every other month and includes free shipping; each box has a retail value of $90.00. Memberships are available as three or six prepaid box options.
Boxes ship out between the 15th-17th of the month, so orders need to be in no later than the 10th.
Plus, Creepy Crate runs a promotion for 7 boxes for the price of 6 from time-to-time.
If you order in time for the December/January 2020 box you will receive their limited edition Creepy Crate calendar.
My Coffee Bean and Book Club

My Coffee Bean and Book Club is a subscription company that offers the best of both worlds. This subscription company believes coffee and reading go hand-in-hand. So, when you receive your books, you will also get a 12 ounce bag of coffee.
All of the coffee included in their subscription boxes is hand-roasted and from a small-batch selection. Plus, each month, you will receive a different coffee so never get bored. And you get to choose between whole bean or ground.
My Coffee and Book Club offers nine different book club genres:
Acclaimed fiction
Acclaimed nonfiction
Mystery
Thriller
Horror
Romance
Sci-fi
Fantasy
Surprise Me – This is a combination of all of the genres above mixed together into one membership.
In addition to the coffee, each membership includes two hardcover books plus an email for an eBook. Subscriptions are available in four different terms:
Month-to-month for $38.99 per month
3-month prepaid for $107.97
6-month prepaid for $230.94
12-month prepaid for $383.88
Shipping is included in the prices for the book clubs above.
All of the books included in their clubs are hand-selected by a certified book collector and curator with a personal library of over 20,000 books.
My Coffee and Book Club understand that committing to a long term subscription to receive a discounted price may seem intimidating. So, they allow you to cancel at any time, you pay for the books you received, and they will refund the rest.
In addition to being able to cancel anytime, you may also change your genre at any point in your membership or pause your account if needed.
Portable Magic Book Box

Portable Magic Book Box specializes in curating and delivering horror books conveniently to your door.
If you are interested in getting your book right away, you should sign up by the 25th of the month. Boxes are shipped out during the first and second weeks of each month.
All of the books included in the membership are carefully selected by their in-house curator, who is also a published author and advisor to the local public library.
What sets portable Portable Magic Book Box apart from the other companies is that, and in each box, you will receive one brand new book, one gently used book, prints related to that month's book, bookmarks, and an Irish treat.
And if you are looking for the perfect gift for the bookworm in your life, the Portable Magic Book Box has both gift subscription book boxes and gift cards, which allow the recipient to choose which club they prefer.
ThePortable Magic Book Box club offers six different genres:
Romance
Bring fiction
Classic
Horror
Fantasy
Crime
Previous horror book of the month club boxes included books such as Dracula, The Troop, Heart Sick, The Deep, The Devil Crept In, and The End Games.
Memberships are available in three different durations:
Month-to-month for $30 per month
3-month prepaid for $84
6-month prepaid for $162
In addition to their monthly subscriptions, they do offer a single Christmas book box for $35.
Tailored Book Recommendations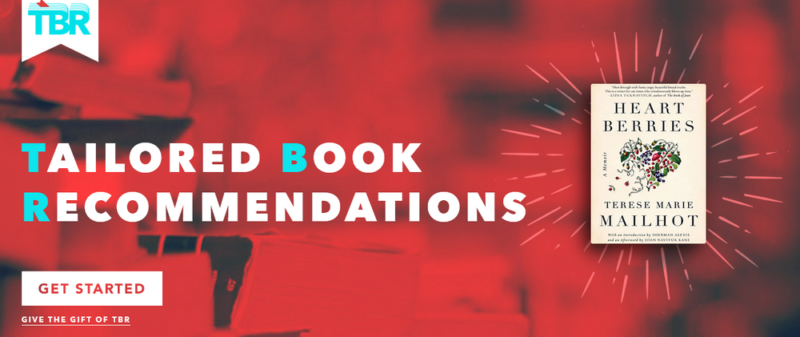 This book club doesn't focus on horror, but don't write it off just yet. As the name suggests, Tailored Book Recommendations (or TBR) is a customized service.
Members are paired with what the company calls a bibliologist or 'professional book nerd'. That bibliologist chooses three books for you each quarter, based on your interests.
You're able to make whatever requests you like for the types of books that you want, so you can focus entirely on horror books. The way that your book selection is tailored to you could mean that you get some books that you wouldn't find with any other club.
The club costs $80 per quarter or $315 each year. Shipping costs $5 if you join quarterly and is free for the yearly version. Either way, you're sent out three hardcover books every quater.
There's also a Recommendations Only membership that can be joined from anywhere in the world. This one costs just $16 per quarter or $52 each year. The difference is that you don't get any physical books – just recommendations. You'll then need to source the books yourself.