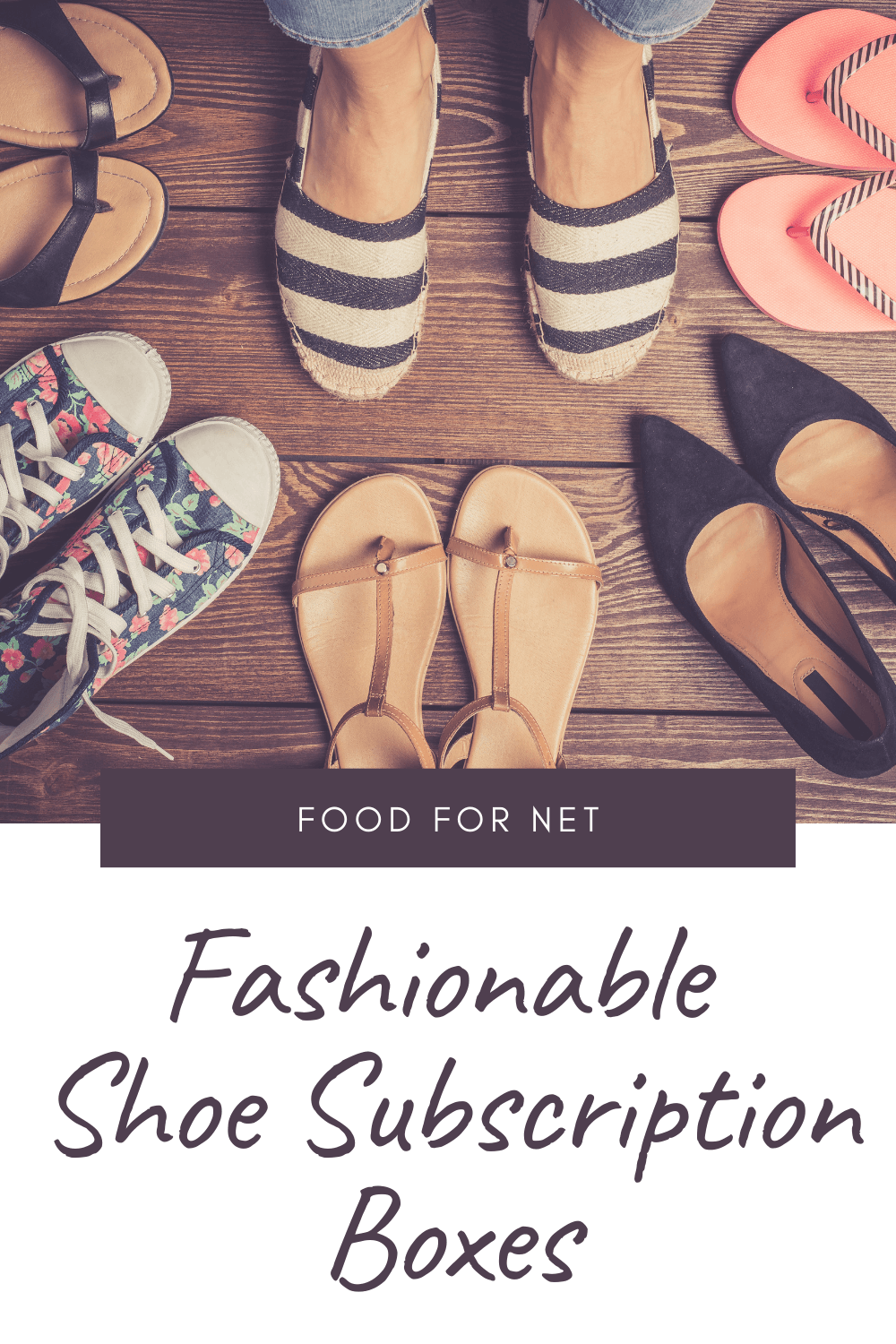 Shoe of the month clubs are an excellent option for those short on time or who don't like shopping. The different shoe subscription boxes come in a variety of options.
In addition to convenience, shoe subscription companies often offer shoes at a lower price than what you would find at your local department store. Best of all, a shoe of the month club is convenient since your shoes are shipped to your door, and you never have to leave home.
Some of the shoe clubs include designer shoes for a lower price. Other shoe of the month clubs are rental companies allowing their members to wear various shoes and exchange their shoes each month, giving members an ever-rotating stock of shoes.
There are shoe of the month clubs geared towards women and others towards men, plus one that has plans for both plus kids. And there are a wide variety of price points, ranging from $29.95 per month up to $299 a month.
You could even try another club at the same time as one of these, such as an activewear subscription or one for shirts, or even a more popular and widely adopted subscription like a clothing subscription box.
Shoe Subscription Boxes
Just Fab

Just Fab is a shoe subscription company that allows members to shop for the latest styles at amazing prices. When you first sign up, the first pair of shoes is only $10, and all others are usually just $39.95.
The Just Fab shoe subscription box is a simple way to shop for shoes, and unlike other subscription boxes, you get to choose which shoes you want each month. And you are not obligated to buy, and you can skip any month without restriction. Each month you skip, your member credits are stored for your next purchase, so you never have to worry about losing out.
Just Fab offers more than just shoes, too; they also sell clothing, handbags, jewelry, hats, hair accessories, and more. Even if you choose to skip your monthly shoe choice, you can still shop their store throughout the month.
And Just Fab has been featured in BAZAAR, Glamour, InStyle, and Vogue for their fantastic selection and great pricing.
Sneaker Tub

Sneaker Tub was founded by Kamaj Silva and is one of the first sneaker subscription boxes in the world. Sneaker Tub carries big name brands such as NIKE, Saucony, Puma, Air Jordan, and more. But sneakers aren't the only thing you can find at Sneaker Tub; they also sell clothing and accessories.
And you don't need to sign up for a subscription to shop the Sneaker Tub.
However, the Sneaker Tub's primary focus is their sneaker of the month subscription box. There are 7 surprise sneaker boxes to choose from; all of them include at least 1 pair of sneakers:
Sneaker Tub Kids price range $64.99 – $749.99
Sneaker Tub Lite price range $59.99 – $719.88
Sneaker Tub OG price range $79.99 – $959.88
Sneaker Tub Premium price range $149.99 – $1,799.88

3 other premium sneakers
NIKE or Air Jordans

Sneaker Tub Elite price range for $149.99

2 pairs of sneakers
Accessories

Sneaker Tub Big Foot for $105.99

Size 14 and 15
3 sneaker items

Sneaker Tub VIP for $259.99

Ships quarterly
Premium brands like NIKE and Air Jordan
Premium accessories and clothing
Most plans have 4 payment options: monthly, 3, 6, or 12 months prepay. After choosing your payment plan, you can select your gender, shoe size, and clothing size.
Kyx World

Kyx World is a different type of sneaker subscription club because you can rent sneakers or buy them. Most of the plans are set up for monthly rental; however, if you fall in love with a specific pair, then you can choose to keep them longer or purchase them.
And when you are ready to buy a pair of sneakers, you can take money from your Kyx World account since 15% of your monthly subscription fee is set aside for just that reason.
All of the sneakers are professionally cleaned between rentals.
Kyx World offers hundreds of top-name brand sneakers ranging in price from $200 to $2,000. And you get to choose which pair or pairs of sneakers you get each month. They carry both men's and women's sneaker sizes.
There are 4 sneaker plans to choose from:
Level 1 – 1 pair for $49 a month

Choose from 100+ different styles

Level 2 – 2 pairs for $129 a month

Choose from 200+ different styles
Includes unlimited swaps

Level 3 – 3 pairs for $199 a month

Choose from 250+ different styles
Includes unlimited swaps

Level 4 – 4 pairs for $299 a month

Choose from 275+ different styles
Includes unlimited swaps
Shipping is included with each rental plan. All shoes arrive with a prepaid shipping label for when you are ready to return that month's pair. And as soon as you return your pair of shoes, the next ones ship out right away.
Monthly Flip Flops

Monthly Flip Flops has been featured in Sports Illustrated, Forbes, GQ, and ESPN for their outstanding flip flop subscription box. Monthly Flip Flops sets itself apart from other shoe of the month companies because they only carry "blin-bling" flip flops.
And signing up for their sparkly flip flop of the month club is simple since they only offer one flexible subscription plan. The plan costs $29.95 plus a $4.95 shipping charge. Flip flops ship out between the 15th and 20th of the month.
Each month the recipient will receive a surprise pair of flip flops. But to keep the monthly costs down, Monthly Flip Flops do not allow returns or exchanges.
Flip Flop subscriptions renew the first of the month but can be canceled anytime before it renews. If you need to cancel your account, all you need to do is email the Monthly Flip Flop team.
Fck the Line

Fck the Line is a subscription company for those who dislike shopping at the store and want to save time by having their shoes conveniently delivered to their home. Fck the Line is strictly a subscription company and does not sell their sneakers outside of a plan.
To get your Fck the Line account set up, you will need to take a short quiz regarding your style and what you like and don't like about shoes. After your account is set up, a curator will select shoes they think you would like. Next, you will receive a virtual shoebox with that month's options. If you like the selection, buy the ones you want and pass on the ones you don't.
Though there is no obligation to purchase any of that month's shoes, Fck the Line carries both new releases and classic shoes, so you will likely choose at least one pair of shoes in your virtual box.
Fck the Line is free for a monthly subscription; if you choose to get a virtual shoebox weekly instead of monthly, it is only $2.99 a month. If you stick with the monthly subscription, you only pay for the shoes you want plus a flat rate of $9.99 for shipping. However, if you choose an upgraded membership, shipping is free.
You have the option of returning new release shoes within 30 days, provided the shoes are still in pristine condition. However, classic styles that are not recent releases are not eligible for return.
Shoe Dazzle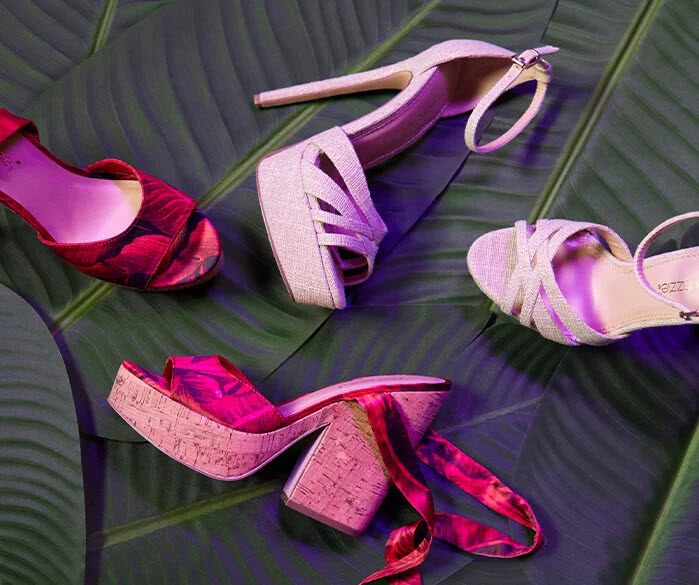 Shoe Dazzle offers a VIP membership for $39.95 per month. This provides you with a personalized showroom each month. You look at this between the 1st and 5th to make your selections. If there's nothing you want, you can choose to skip the month.
Pieces in the showroom cost as little as $39.95, allowing you to buy many without spending any extra money. Shipping is free of any orders over $49 and you can also make free exchanges – perfect for times when you make the wrong decision.
Members also get access to a variety of member's only benefits, including events, previews, and exclusive sales.