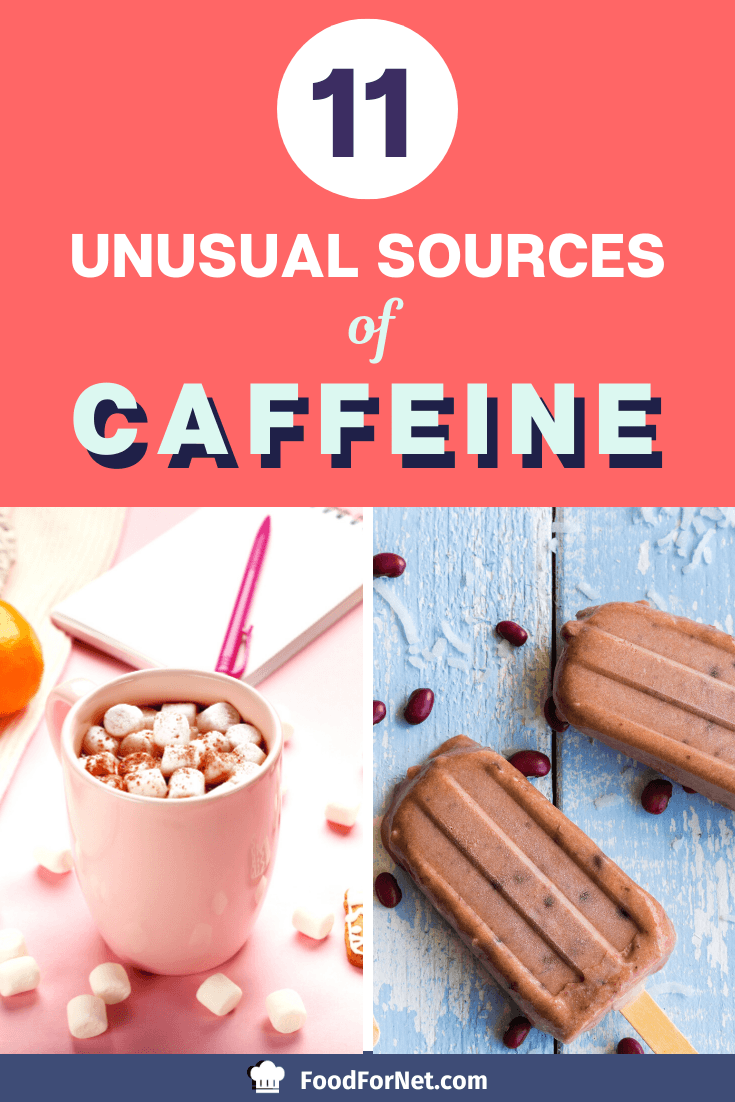 Coffee drinker or not, most people know that one of the most sought-after aspects of the beverage is that it contains caffeine, which has the magic property of giving people the ability to cut through the morning grogginess and stupor. However, there are other sources of caffeine or energy-boosting compounds that hail from natural origins.
Gurarana, ginseng, and even raw cacao (the stuff that is used to make chocolate) have this ability. There are also other unusual collaborations in the form of stimulating snacks, drinks, and other unexpected items.
When you separate the caffeine from the coffee flavor, it turns out there are no rules for how it has to taste or exist for consumption.
If you just so happen to hate the taste of coffee (heaven forbid!), or just want a little top up after your morning cup, these assorted sources of energy are distinctly different from what you know and love. Try everything from caffeine vapor, caffeinated water, and caffeinated soap to bring you to up from an energy slump to your desired level of perky.
Forget energy drinks and sodas as you know it, these products and recipes are all remarkable ways to add caffeine or energy to your diet or habits. If you have a taste for the novel or you just love the stuff and can't get enough, we've got your go to list of new and interesting ways to caffeinate. Delight in our collage of recipes, products, and other curiosities involving caffeine.
Fun & Unusual Sources Of Caffeine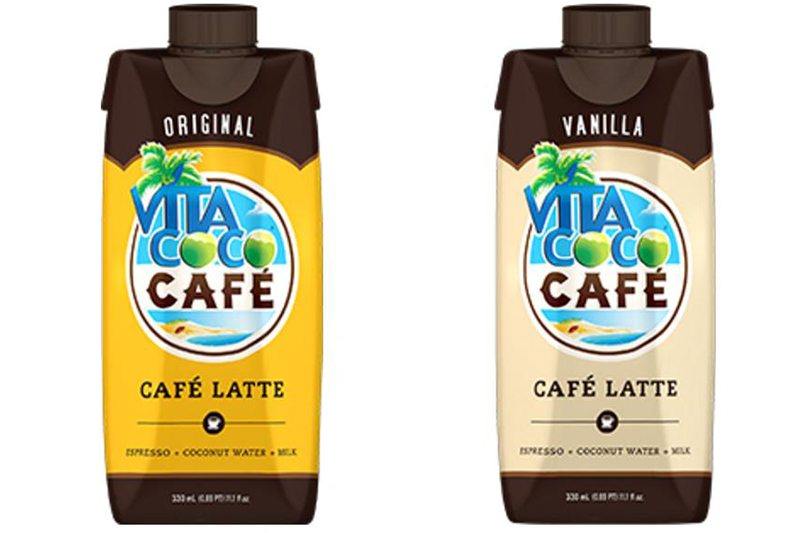 Coconut water quickly is becoming the go-to hangover cure and just all-around nourishing health drink. You don't have to crack open a new one to taste the unique flavor of this fruit and reap the benefits it provides.
If you enjoy the flavor of espresso and milk and like the idea of balancing hydration while getting caffeinated, this is exactly what you have been looking for in a beverage. Made to sip on the go, it is a great alternative to a giant iced coffee.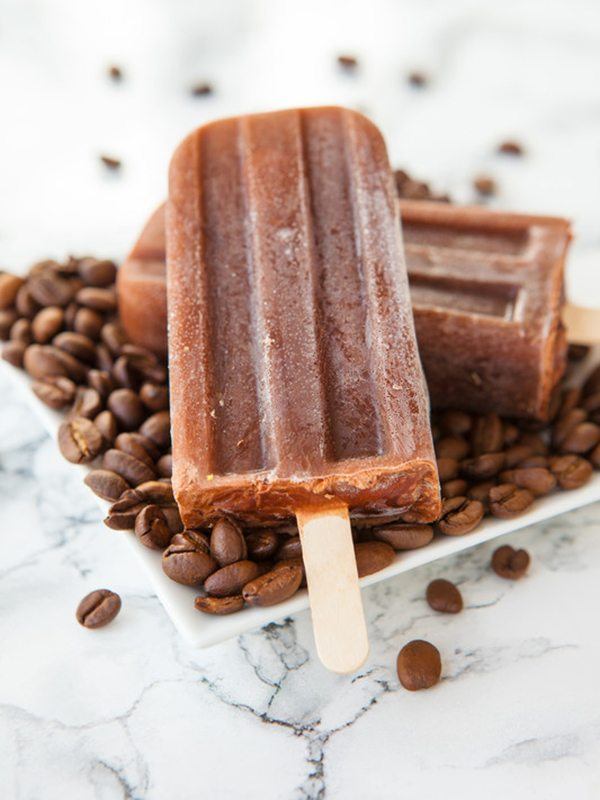 For those unbearably hot summer mornings in certain parts of the world, we give you the Frappuccino on a stick. Since most folks don't have the super expensive high powered blenders that Starbucks has, you can make this frozen, coffee-infused treat easily in your own freezer. All it takes is a little patience and some coffee, cream, milk, and optional flavor additions.

The addition of maca powder, raw cacao nibs, and raw cacao powder ensure that these bars will do the trick to both satisfy a snack craving and provide the needed jolt of energy during the afternoon humdrum.
Aside from being tasty, this recipe is vegan and also easy to produce in large batches so you can always have some on hand. Mix in your favorite additional ingredients such as goji berries, cashews, and flavor extracts. These healthy bars will have you finishing up the day in top form.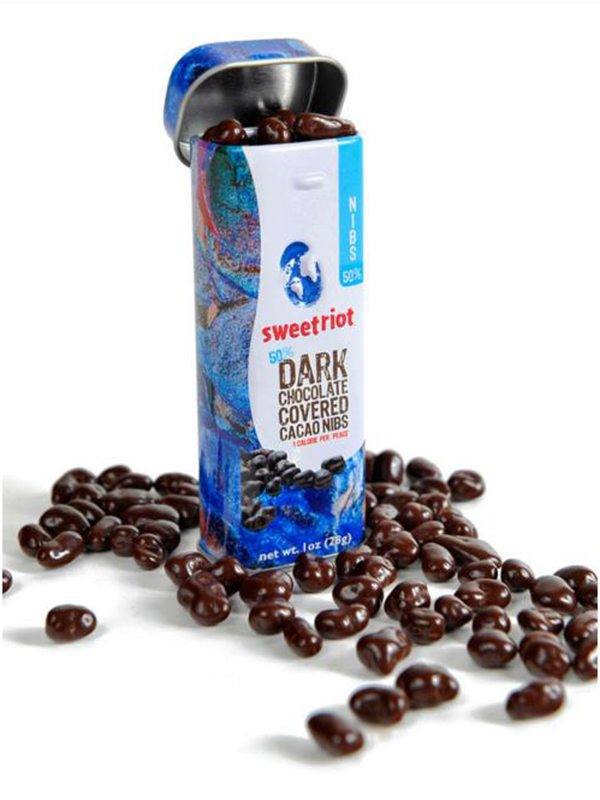 Cacao nibs are the dense, dried bits of cocoa beans that not only taste like cocoa powder, but also are packed with antioxidants and caffeine. They are fantastic as an energy boosting snack, especially when coated in dark chocolate.
Try them in 50%, 65%, and 70% dark chocolate and feel the fog lifting. What could be better than chocolate covered in rich, chocolate? Enjoy on the go as particular kind comes in handy tins for easy carrying or storage. Here is a bonus article listing the ways you can add raw cacao nibs to almost everything.


These aren't what you are thinking. They look like e-cigarettes, but actually they are just vapor pens that deliver caffeine to your system. This takes out all the traditional work out of getting caffeinated and just gives it to you straight up.
With taurine, ginseng, and guarana extract (all natural sources of energy boosting compounds), it is a zero calorie, sugar-free way to enjoy a little vitality. It contains a safe amount of caffeine (.08% caffeine content per mL) so it won't get you too jittery either.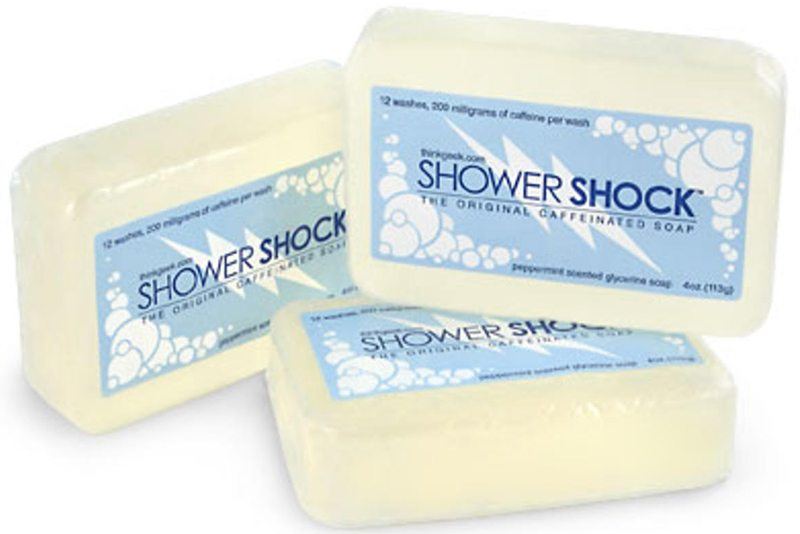 It has been observed that caffeine can actually be absorbed by the skin (just ask a seasoned barista who deals with large quantities of grounds each day) and this soap is maximizing the wake up gains from a shower because it is infused with caffeine.
Although the amount absorbed by the skin varies person to person, the minty peppermint smell will surely aid in brightening your day. Its description ensures that you'll "wake up before you've had your first cup of coffee."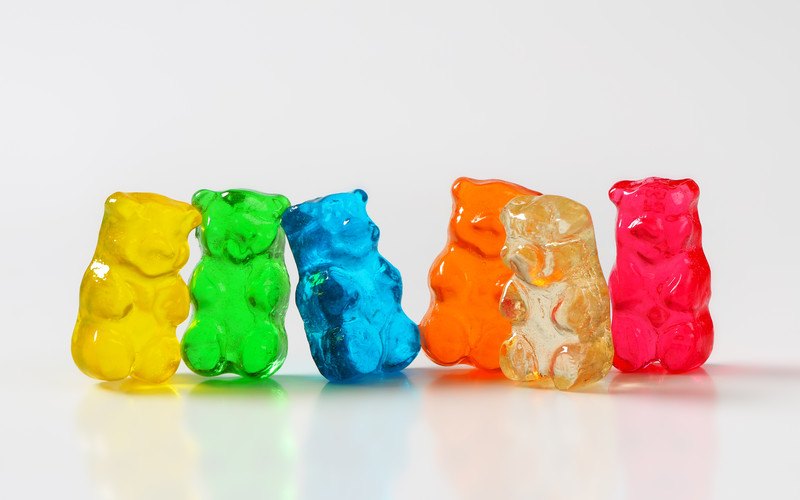 Interested in the lesser known byproduct of coffee processing? Why not make your own coffee cherry or cascara gummies?
The cascara is the fruit covering the coffee bean, which is removed during the process of removing the bean. It is usually discarded or used to make a tea drink in many coffee producing countries. You can pay homage to the bean in its fruit form by following the link for the recipe.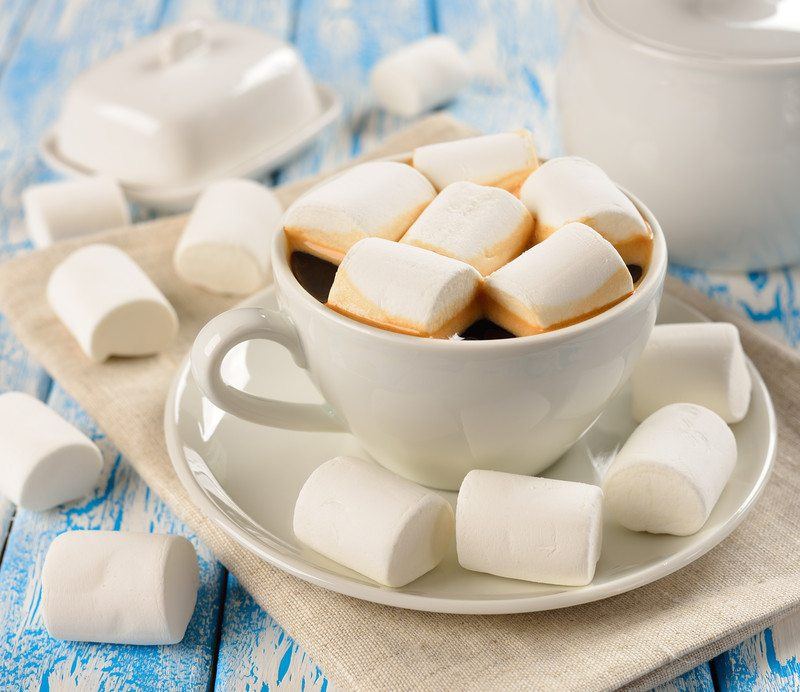 When you are preparing your next holiday hot chocolate party, be sure to include these homemade coffee marshmallows. They have a smaller dose of caffeine so you won't have to stay up all night, but can be alert enough to enjoy the party.
Flavored with chocolate and instant espresso, they are a strange yet pleasing compliment to a steaming cup of cocoa or coffee for that matter.
Here are more coffee confectionaries.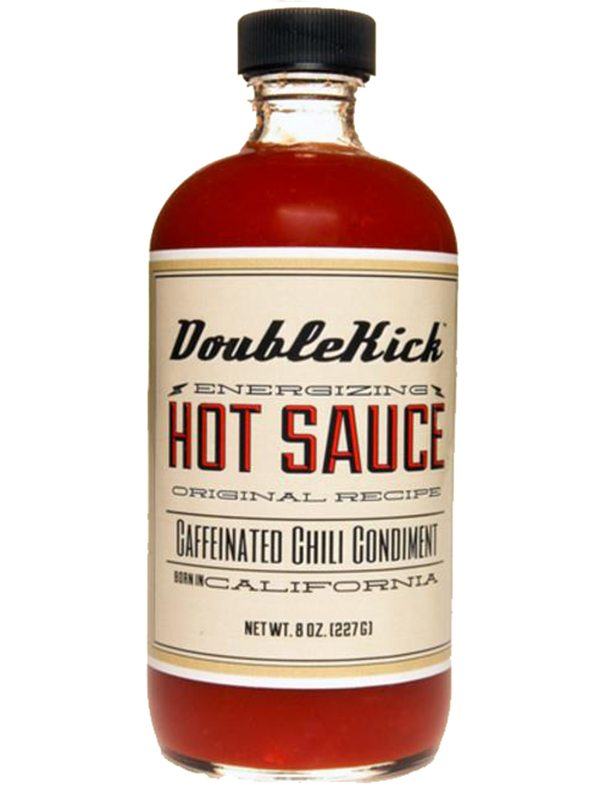 This self-proclaimed caffeinated chili condiment is meant to hit both your taste bud and your caffeine receptors in one go.
Made from hot peppers, ginger, vinegar, and caffeine, this one-of-a-kind hot sauce was developed as a way to counteract the post lunch food coma, which leads to less work getting done in the office. If you want something you can put directly in your food for a little pick me up, you've found the original.
Here are some savory coffee recipes that might pair well with this hot sauce.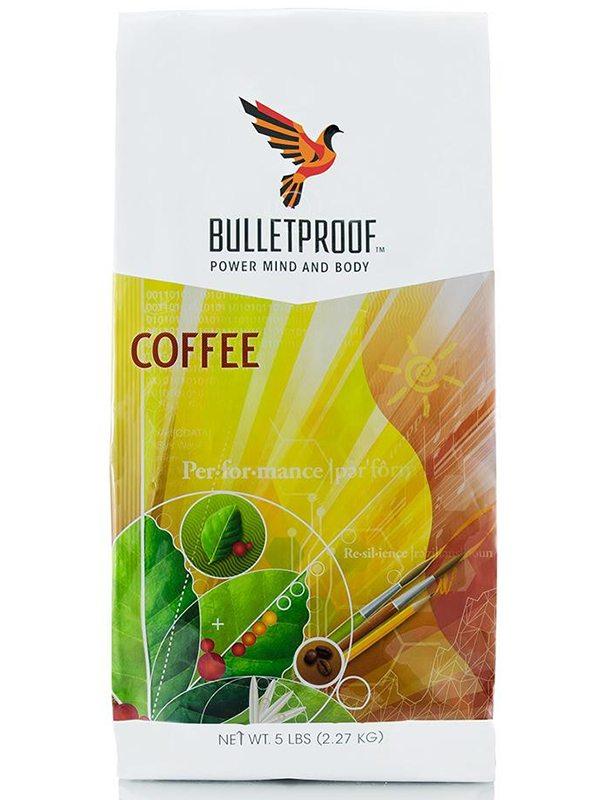 A new trend of mixing butter, coffee, and MCT oil has emerged as a particular recipe intended to help jump start your day with healthy fats. It is known as bulletproof coffee, and the creator has a whole range of products that are intended to better utilize the benefit of the morning coffee ritual.
This coffee is very popular with keto dieters.
Although these effects have not been formally tested, users say that it helps them focus and achieve better health by starting their day this way. If you are curious, why not see if it works for you? Butter coffee is bound to taste good, so there's no harm there!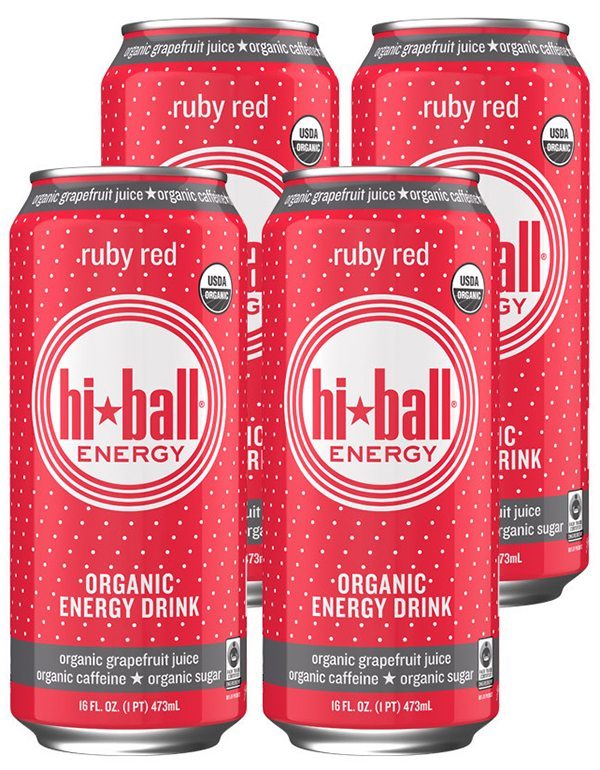 This is like sparkling water that just so happens to also contain caffeine. You can enjoy one of their many unsweetened flavors such as grapefruit, lemon-lime, peach, vanilla, and wild berry and get a little vitality while you sip. If you do like more flavor, they have other varieties that are organic and made without artificial sweeteners.
This is not like most other highly-artificial energy drinks you've tried before and it is sure to please the taste buds too. Enjoy before exercising or for a mid-afternoon sip to break up the desk job monotony.
Energy drinks not you thing? Stick with the good stuff, and get high quality coffee delivered to your door to fuel yourself each morning (and afternoon for me!)