Every coffee aficionado knows that coffee isn't all the same. High-quality coffee has an excellent balance of flavor, acidity, and freshness. It's often worth going the extra mile to get coffee that tastes amazing. But, how far is too far? The most expensive coffee will easily cost you more than $100 per pound. Some even break the $500 per pound mark.
Most of these products are far out of the reach of you and I. Besides, while $500 per pound coffee may be better than what we buy at the store, is it really that much better? Personally, I'd rather get some decent coffee beans and spend the rest of the money on something else.
For that matter, you might improve the flavor of your drink more by focusing on a good hand crank coffee grinder, by choosing your coffee additions well, and by paying attention to where your coffee comes from.
As for these expensive coffees… they are still fun to look at and talk about. After all, some people are buying and drinking them regularly. There must be some reason for their popularity.
The Priciest Coffee Anywhere
Kopi Luwak
Black Ivory Coffee
Jamaican Blue Mountain Coffee
Saint Helena Coffee
Ospina Coffee
Hawaiian Kona Coffee
Hacienda La Esmeralda
Finca El Injerto
HR-61 Hacienda El Roble
Molokai Coffee
Starbucks Quadriginoctuple Frap
Kopi Luwak

This coffee is famous for its delicious taste and also for how it is made. Notably, the coffee is made from coffee cherries that have been partially digested.
In particular, Asian palm civets eat the coffee cherries. The cherries are fermented and partially digested as they pass through the civet. They're then defecated, collected, and thoroughly cleaned, before being used for coffee.
This origin explains why the coffee is also known as civet coffee.
Knowledge of how the coffee is produced hasn't stopped it from being popular. In fact, Asian palm civets are regularly being caught from the wild to increase the production of Kopi Luwak coffee.
Interestingly, despite coffee's fame, many experts say that it doesn't taste good at all. Descriptions have included 'thin' and 'stale', with some people comparing it to instant coffee. This suggests that the popularity of Kopi Luwak comes from the novelty factor, rather than anything else.
As for price, you're often looking at between $100 to $600 per pound, depending on where you buy the coffee and the current trends. While there are some more expensive types of coffee out there, Kopi Luwak is certainly pricy.
Black Ivory Coffee

Black Ivory Coffee is incredibly rare and exclusive. It's generally sold just to 5-star hotels and even then, not all hotels are able to purchase it.
The approach is similar to Kopi Luwak coffee, except that Black Ivory Coffee beans are digested by Thai elephants rather than civets. The company responsible for the coffee takes great care with their animals, making sure that the process does not harm the elephants in any way (in contrast, there are many animal welfare concerns surrounding the production of Kopi Luwak).
This time, you're looking at a price of around $500 per pound for Black Ivory Coffee. There are many reasons for the high price, including the fact that just one company makes this coffee and does so in very limited quantities. The focus on quality is important too.
And… let's be honest, part of the price just comes down to clever marketing on the part of the company.
There's one other important point – Black Ivory Coffee does taste good. It has flavor notes of chocolate, malt, and spice, and avoids the bitter taste that is often found with regular coffee.
Whether the coffee is worth the average $50 per cup, well, that's another question entirely.
Jamaican Blue Mountain Coffee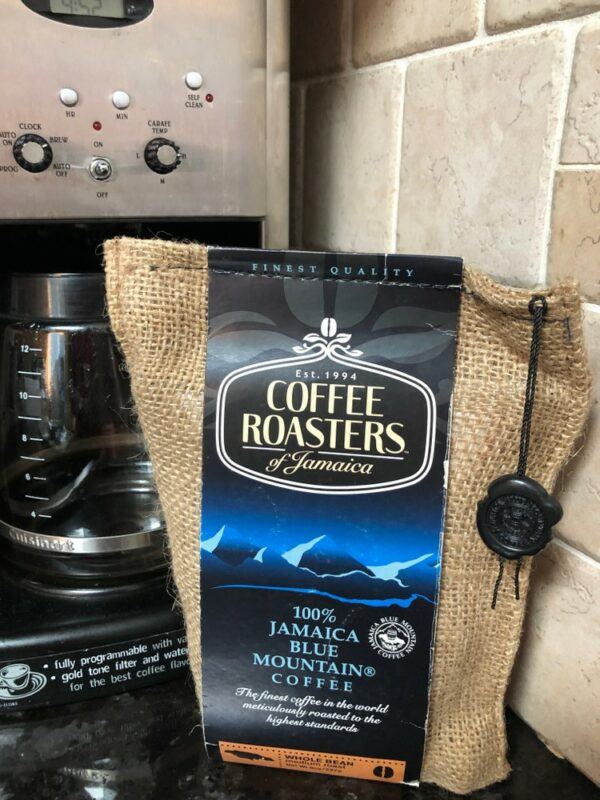 Jamaican Blue Mountain Coffee is a more reasonable option, often falling at around $50 per pound. This time, the coffee isn't expensive because of any unusual process or clever marketing. Instead, the price is related to supply and demand.
For one thing, Jamaican Blue Mountain Coffee tastes delicious. It doesn't have much bitterness at all and has a sweet floral taste instead. That accounts for the demand side of the equation. The other aspect is the supply.
As the name suggests, Jamaican Blue Mountain Coffee is grown on the Blue Mountains in Jamaica. Growing coffee on the side of a mountain is hardly an easy feat and the coffee tends to take longer than other types to mature. The beans also need to be harvested by hand and are generally hand-inspected, leading to a labor-intensive crop.
There are additional challenges too, including the fact that there is limited land available and that most Jamaican Blue Mountain Coffee is exported to Japan.
All these complexities limit the supply of Jamaican Blue Mountain Coffee, which helps to drive up demand and keep the price high.
Saint Helena Coffee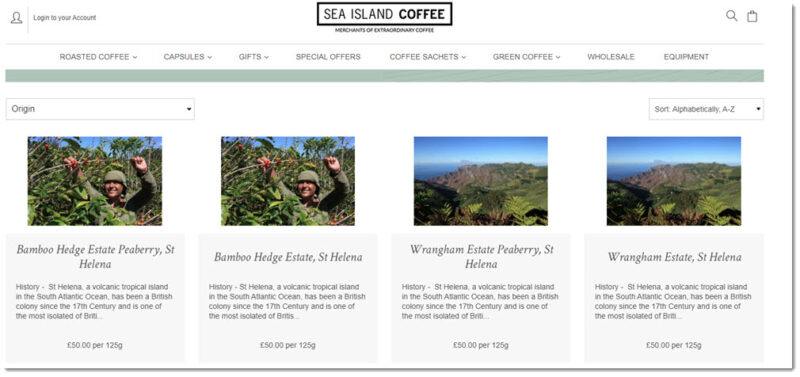 This is another case where the price of the coffee comes from supply versus demand. The coffee itself comes from the island of St. Helena, which is in the middle of the Atlantic Ocean, roughly 1,200 miles from Africa.
Growing coffee on such an obscure island naturally limits the amount that can be produced. There are also high transport costs. No wonder this coffee ends up being expensive. You're often paying around $80 per pound – if you're lucky enough to find some Saint Helena coffee to purchase.
Still, the coffee might just be worth the price, as it has a delicious caramel-like flavor, along with interesting citrus notes. It's a surprisingly delicate drink, one that you can't help but love.
Ospina Coffee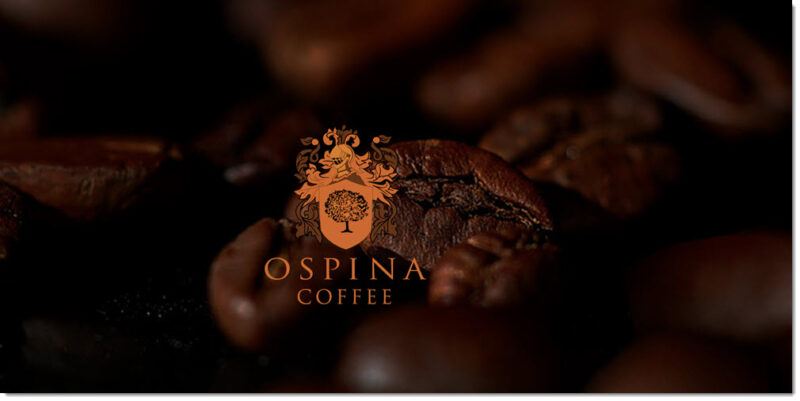 This Colombian coffee is produced by the Ospina family and has been for more than 200 years. The coffee is known for having nutty flavors and caramel notes, along with a clean finish.
What makes this coffee particularly interesting is that the trees are planted in volcanic ash. That process imparts an interesting and unusual flavor profile.
You're often looking at upwards of $100 per pound. The price varies depending on supply and demand, along with the specific variety of coffee that you choose. The Ospina Dynasty Gran Café Premier Grand Cru is a particularly prestigious option, often going for $500 per pound, if not more.
Hawaiian Kona Coffee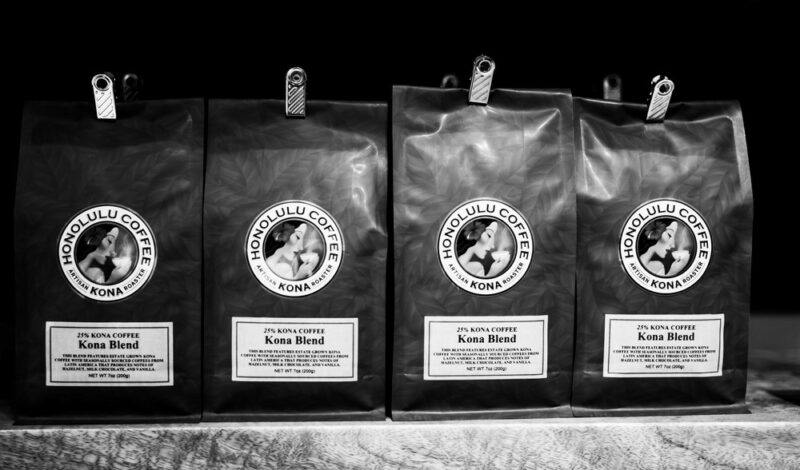 Hawaiian Kona Coffee is less expensive than most of the other options on the list, but it's getting up there in price. This isn't surprising, as once again, there are limited quantities of the coffee produced each year.
Other factors contribute to the price too, including the fact that the beans grow on steep slopes, making coffee production a labor-intensive process.
There's the cost of labor as well. After all, Kona Coffee is produced in Hawaii, which does have minimum wage laws (many other coffee producing locations don't have such laws, so companies often get away with paying their workers very little).
While Kona Coffee is well-worth the price, it's important to shop carefully. Watch out for Kona Coffee blends. These contain some Kona Coffee beans, along with other types. Some of them end up being 10% Kona Coffee and 90% other types of beans, so you're not getting much Kona Coffee at all. There's also a grading system with five levels: Kona Extra Fancy, Kona Fancy, Kona Number 1, Kona Select, and Kona Prime. Kona Extra Fancy is the highest grade, which makes it the best quality, but also the most expensive.
Hacienda La Esmeralda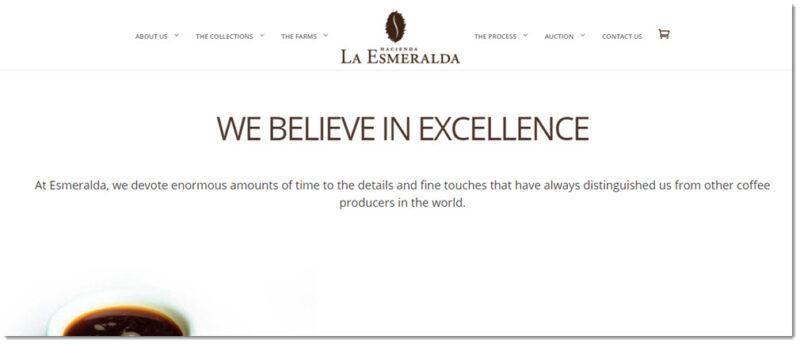 Hacienda La Esmeralda coffee beans are known for being single estate. This means that they're only grown in a single location – either one large farm or a group of farms that process their coffee together (and may have the same owner).
Single estate coffee gives you an even more consistent experience than single origin coffee, as single estate coffee comes from a smaller area with even more consistent processes. Of course, even large estates are limited in the amount of coffee that they can produce, which is one reason for the price tag of Hacienda La Esmeralda (anywhere from $100 to $500 per pound).
In fact, supply of Hacienda La Esmeralda is so limited that some roasting companies actually ration the beans to give more customers a chance to try them.
Another special feature is that this coffee is made from the Geisha coffee varietal. This varietal is rare, highly sought after, and known for its flavor profile.
Finca El Injerto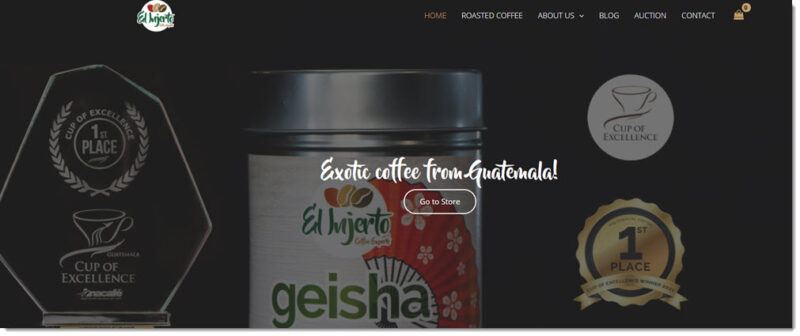 Finca El Injerto is another coffee that relies on the Geisha coffee variety and comes from a very small area. This time, the coffee is grown on a single farm with a high elevation (more than 5,500 feet above sea level) in Guatemala.
While the coffee is highly esteemed and can fetch upwards of $500 per pound, finding authentic versions can be difficult. Some products use the term Finca El Injerto on their label, but contain few coffee beans from this region.
Indeed, making sure you get what you pay for is a challenge with most of the coffee varieties on this list. With so much money at stake, there's plenty of incentive for companies to try and manipulate customers.
HR-61 Hacienda El Roble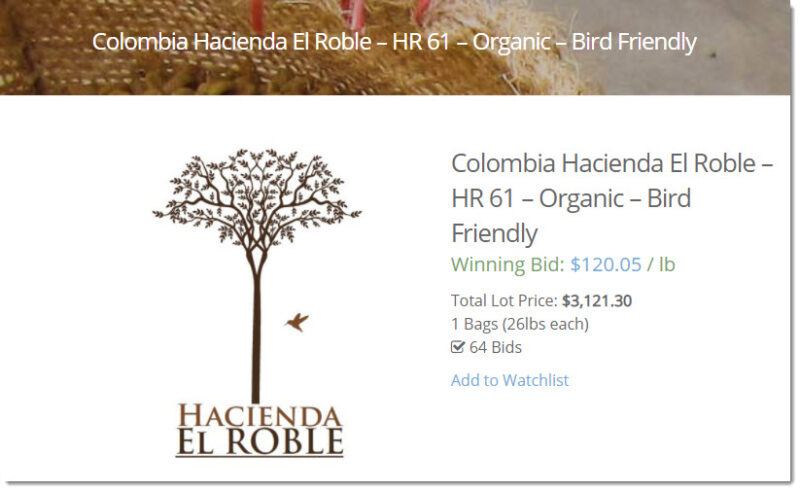 Speaking of rare coffee, this variety is even more difficult to find. It comes from the Hacienda El Roble Estate and only around 22 kilograms of the coffee are produced every year.
Interestingly, this is an Australian product, which is unusual for expensive coffee. Some people have tried it by the cup at a coffee expo, paying $100 for the privilege.
The variety is so rare that there's little information about the flavor profile, although it is likely to have floral tones and be well balanced. The coffee is often sold via auction, with one auction fetching $61.80 per pound and another reaching an impressive $130 per pound.
Molokai Coffee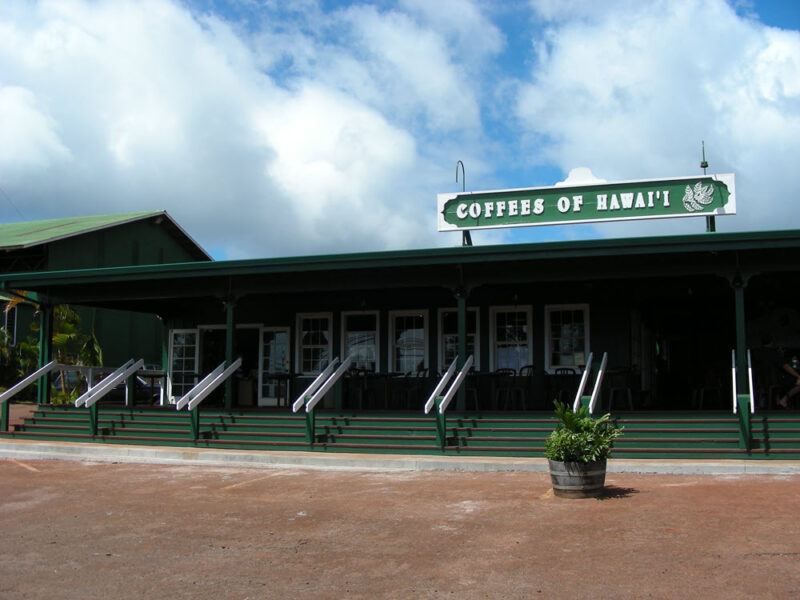 Like Kona Coffee, Molokai Coffee comes from Hawaii. This time the coffee beans are grown on the small island of Molokai – and the small size of the island limits the amount of coffee that can be grown.
Molokai Coffee isn't as well-known as Kona Coffee, but that doesn't stop it from fetching premium prices, often around $60 per pound. It can even be more expensive than Kona Coffee (although, thankfully, the beans are much cheaper than options like Black Ivory Coffee or Kopi Luwak).
Starbucks Quadriginoctuple Frap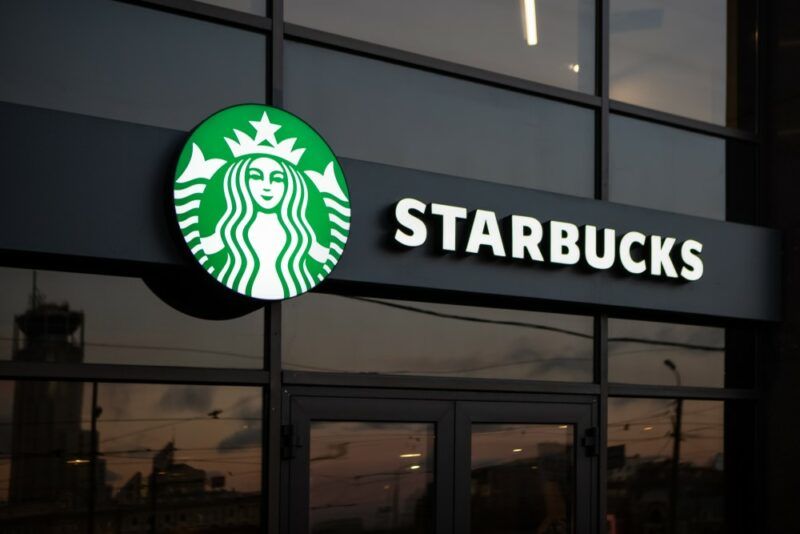 This entry is a little different, as we're talking about a drink you can order from a local store. Well… theoretically. There's no guarantee that your Starbucks barista will actually make you this monstrosity.
The quadriginoctuple frap isn't actually an official Starbucks drink. Instead, it was something that a customer from Washington ordered. The drink contains 48 shots of espresso, Frappuccino chips, protein powder, bananas, and some other ingredients, with an original cost of $47.30.
We know that Starbucks drinks are expensive, but one that costs close to $50? That's extreme.
The quadriginoctuple frap isn't the only crazy expensive drink from Starbucks either. Other customers have had fun with making up their own drinks.
There's a catch here though. Unlike the other drinks on the list, monstrosities like this from Starbucks tend to be incredibly high in caffeine and sugar (I mean, seriously, 48 shots of espresso?). This means that you need to be cautious with the amount you drink. Having too much at a time might even be dangerous.
Related Content