Coffee is one of the most popular specialty drinks and it just so happens to pair very nicely with a host of different alcohols for some excellent coffee-infused cocktails. Many bartenders have shared their secret recipes online and you can replicate them at home with these coffee cocktail recipes below.
Everything from beer, rum, whiskey, and many other aromatic flavors such as herbal liqueurs and bitters are paired with cold brew, hot coffee, and even espresso for tasty and occasionally surprising combinations (coffee and cherry cola?! What?!?!).
We've combed the web to find the most interesting and diverse cocktail recipes from all sources to bring you our favorites. Enjoy the classic Irish coffee and cream or branch out and try the Stumptown Vanilla Flip, which uses real espresso and also gets texture from a creamy egg white.
If liquor isn't your favorite, be sure to sample the Stout Beer and Coffee Cocktail, which uses beer as the alcoholic base. Whatever you fancy, there should be a cocktail that is just right for your tastes, even if they happen to be non-alcoholic.
Bring out the best flavors by making these clever pairings of your favorite caffeinated stuff and alcohol at home to impress your friends and maybe even yourself while you're at it. Tempt your palate with the varied flavors of the following list of awesome cocktails using coffee and espresso.
If you need espresso for any of these recipes below, you may want to get a portable espresso maker to whip up a quick shot. I'm personally a fan of the Minipresso.

Wacaco Minipresso GR, Portable Espresso…
Manual operation only! No battery/electricity need. Compact, lightweight and versatile, you may use any variety of coffee bean/roast, which will give you more flexibility in trying new flavors.
Need to add the boiling water. It can not heat up water. Minipresso GR is your best choice to enjoy up to 50 ml of authentic espresso at home, in the office and on the go.
Simple to operate! Add ground coffee to the filter basket with the help of the integrated scoop. Apply slight pressure to level the grind. Add hot water into the water tank. Finally unlock from its travel position the piston and pump a few strokes to pressurize and extract perfect espresso with generous crema.
If you have any problem with our products or need help, please feel free to contact us through Amazon. We will respond you in time and give you a satisfactory solution.
Note: Accessories are sold separately! Enhance your Minipresso to get the most from it. Enjoy longer espresso, up to 100ml, and protect it from scratches. You can purchase accessories separately from our store.
Coffee Cocktail Recipes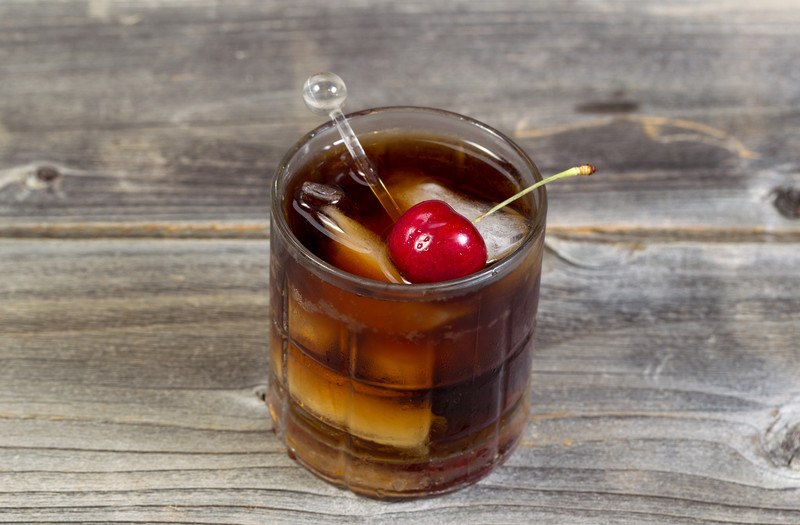 Although this one is technically non-alcoholic, it would be oh-so-simple to add a touch of rum or whiskey to make this cocktail evening appropriate.
Try this homemade black cherry cola with lime and fresh cold brew for a flavorful kick of caffeine and sparkle from the soda. This is the best Shirley Temple you haven't had yet, and you will feel like a grown up while you enjoy this beverage.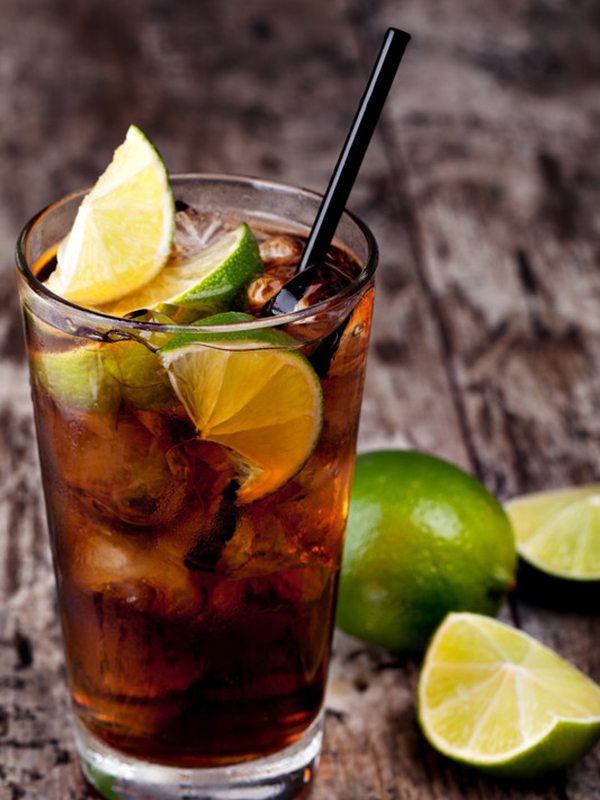 With a special spiced Scotch called Orangerie (or Grand Mariner if you can't find it), this cocktail has a refreshing bite and alcohol content. Extra strong cold brew combined with the bittersweet notes of fernet and amaro, the addition of demerara sugar syrup, and the infused Scotch, makes for a tasty afternoon sip topped with a sliver of orange peel.
One of the most popular and traditional coffee cocktails is Irish coffee. The classic is made with rich, sweet slightly whipped cream, demerara sugar, and fresh espresso in this recipe. Served warm, often with a sprig of fresh mint, Irish coffee is a treat best enjoyed when there is still a bit of chill in the air.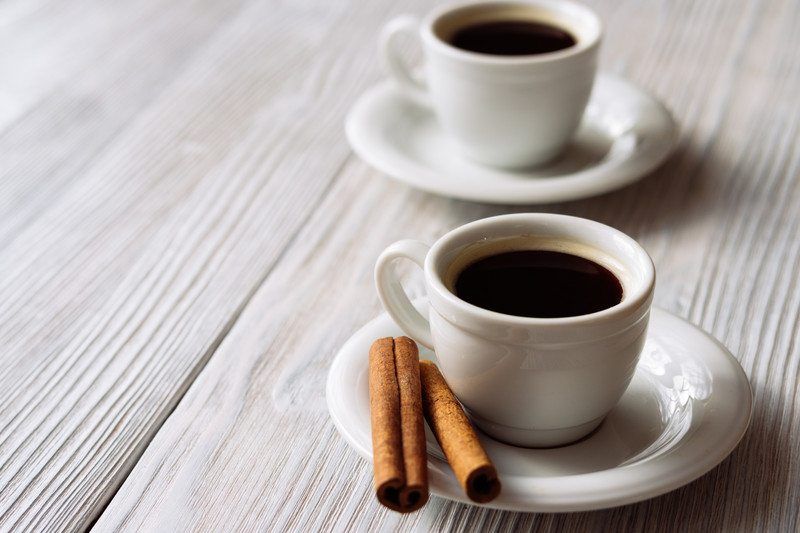 Grog is a general term thought to have originated during the mid 1700s when the British Royal Navy started rationing rum mixed with water and lemon or limes (to prevent scurvy) to sailors on long voyages when water was difficult to keep fresh.
Since then it means a host of different combinations of ingredients and in this recipe it means spiced coffee with rum, cinnamon, and a hint of vanilla. This recipe is quite complicated and makes a lot of servings, but would be perfect for winter festivities.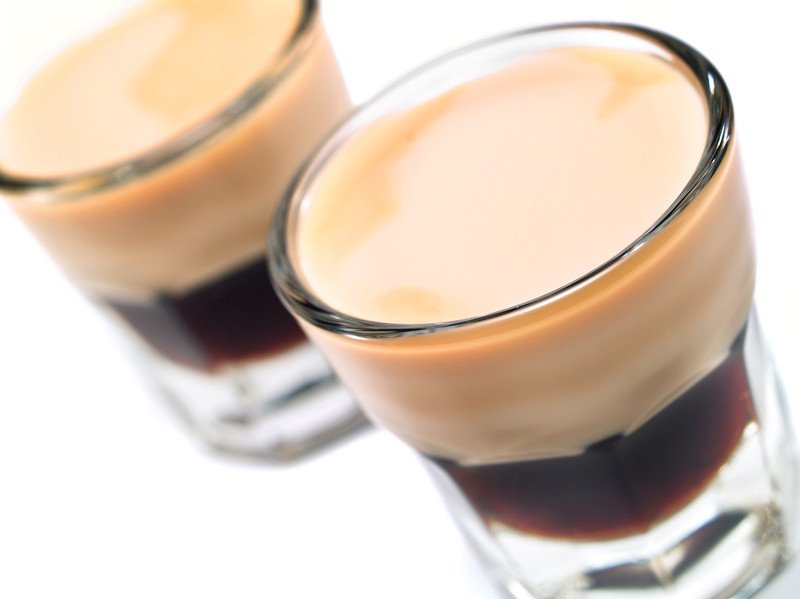 The Flip is a cocktail with a fairly long history, mainly distinctive because it features frothy egg whites as an essential component. It is differentiated from eggnog because it typically does not include cream in the recipe. This version of the Flip, created using Stumptown brewed espresso, vanilla and orange liqueurs, and egg whites is an excellent twist on the frothy drink.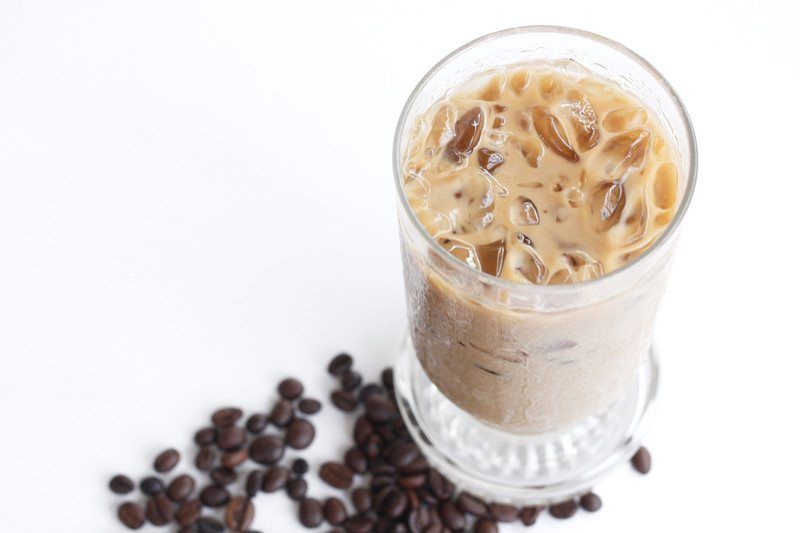 If you love iced coffee, but want to take it to the next level, try this cocktail that has much more to offer than smooth cold brew alone. Bourbon, Maraschino, orange bitters, cream, absinthe, and demerara sugar collide with brewed coffee in this icy treat. Top with a dash of nutmeg for the original recipe version.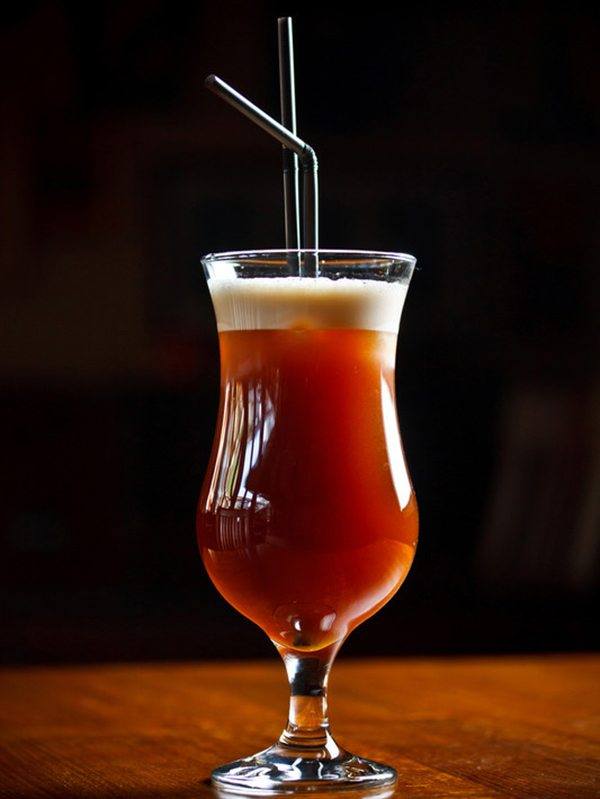 Hailing from the specialty coffee capital of Seattle, WA, the Beccaccino is a cold, stirred mixture of brandy, amaretto, strong coffee, honey and herbal liquors, which is then topped with whipped cream if desired. You can make the original version hot or chilled depending on your taste.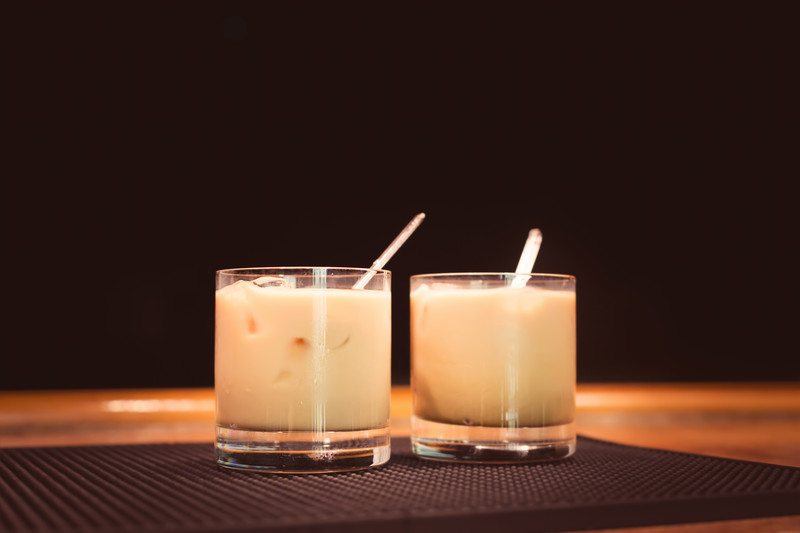 An interesting combustion of Thai iced tea and a White Russian, this homage to The Big Lebowski is a fragrant mixture of chocolate bitters, allspice dram, black strap rum, sweetened condensed milk, and cold brew. The end result is a creamy, sweet, but very spiced cocktail over ice. If you can't go bowling on the Sabbath, why not drink, says the bartender who created this concoction.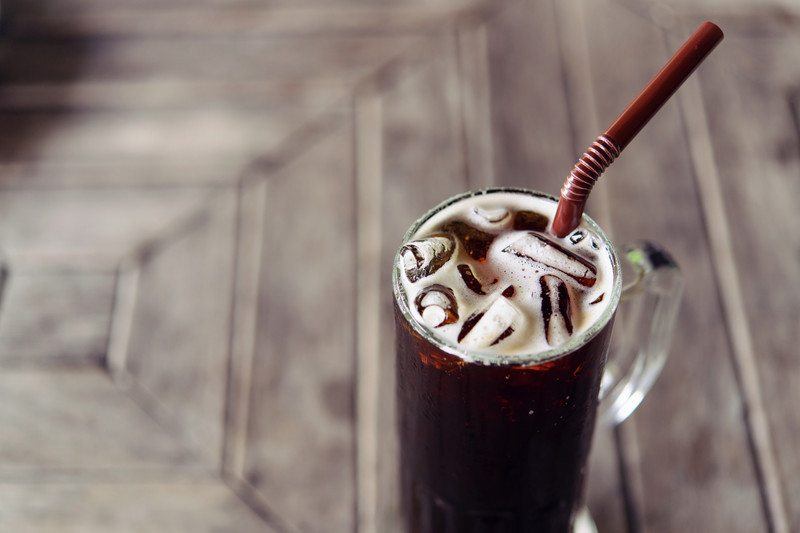 Three cheers for beer and coffee together in a glass! If you love chocolate flavors with your alcohol and coffee, try this recipe.
It is a tall glass of iced coffee and oatmeal stout beer (or imperial stout in a pinch), sea salt, cocoa, and the bitter herbal liquor amaro for that aromatic touch. Enjoy with an extra large ice cube and relax at brunch with this tall cold one.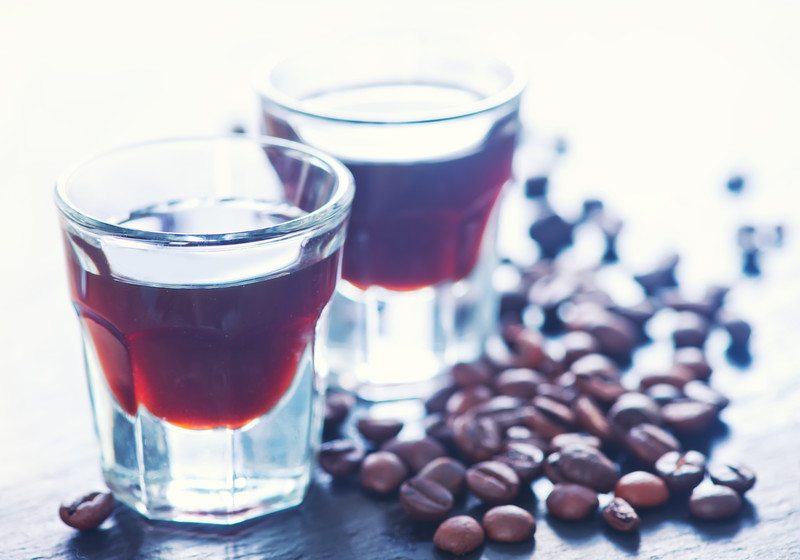 When you want a shot of espresso and liquor without having to distinguish, have the Café Corretto for the perfect cocktail/espresso combination.
Chilled espresso meets espresso liqueur, fernet, and a hint of sweetness from simple syrup shaken and served in a chilled rocks glass. To garnish, add a few espresso beans to crunch on and feel instantly caffeinated. Toss one back to keep the party going!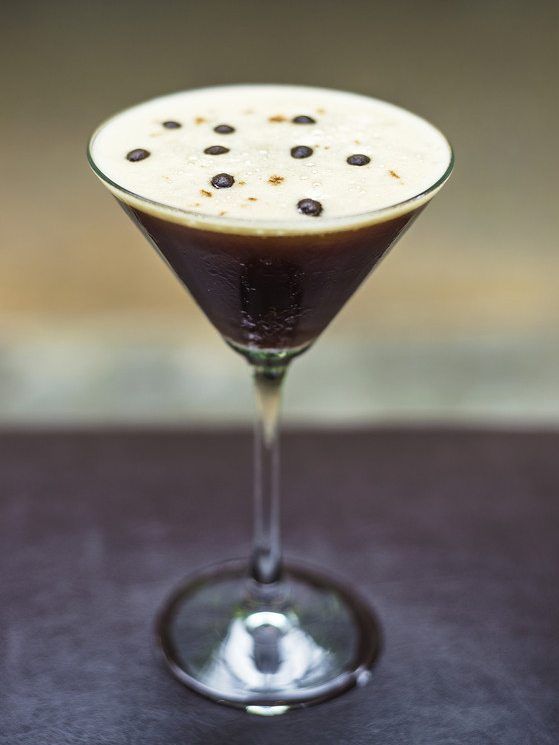 This one is an obvious choice flavor mix as there are a host of assorted martini recipes using the flavors of coffee as a major component. However, with the addition of real brewed espresso, we think this one is a real winner.
Mix high quality vodka with coffee liqueur, shots of espresso, and shake like crazy with ice. The end result is a dreamy smooth martini that tastes just like coffee. Be sure to garnish with some espresso beans for style points.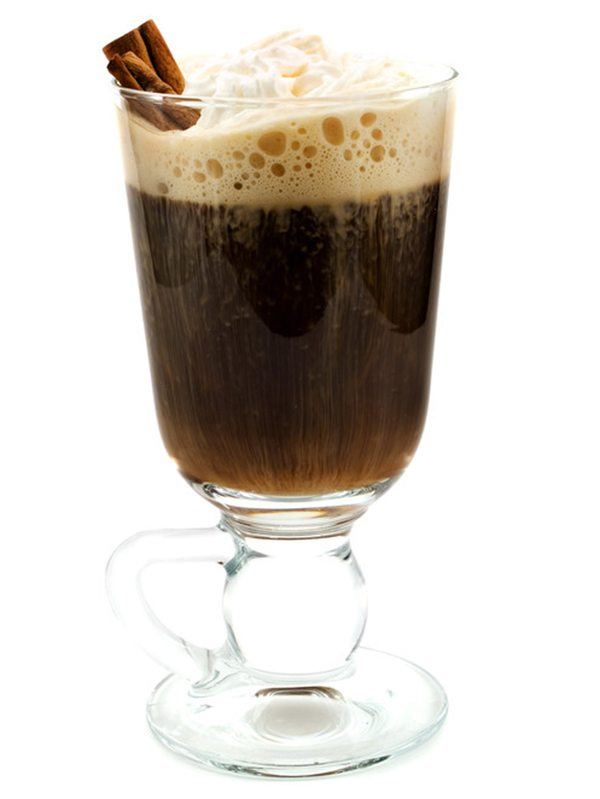 The method of pouring hot water over coffee grounds in a hand brew setup is great for a nuanced cup of coffee, but what about pouring whiskey and water over the coffee to make a cocktail? The bartenders that came up with this recipe do just that, and add a little sugar and other aromatic flavors for a pour over that is extraordinary. Top with whipped cream for extra flair.