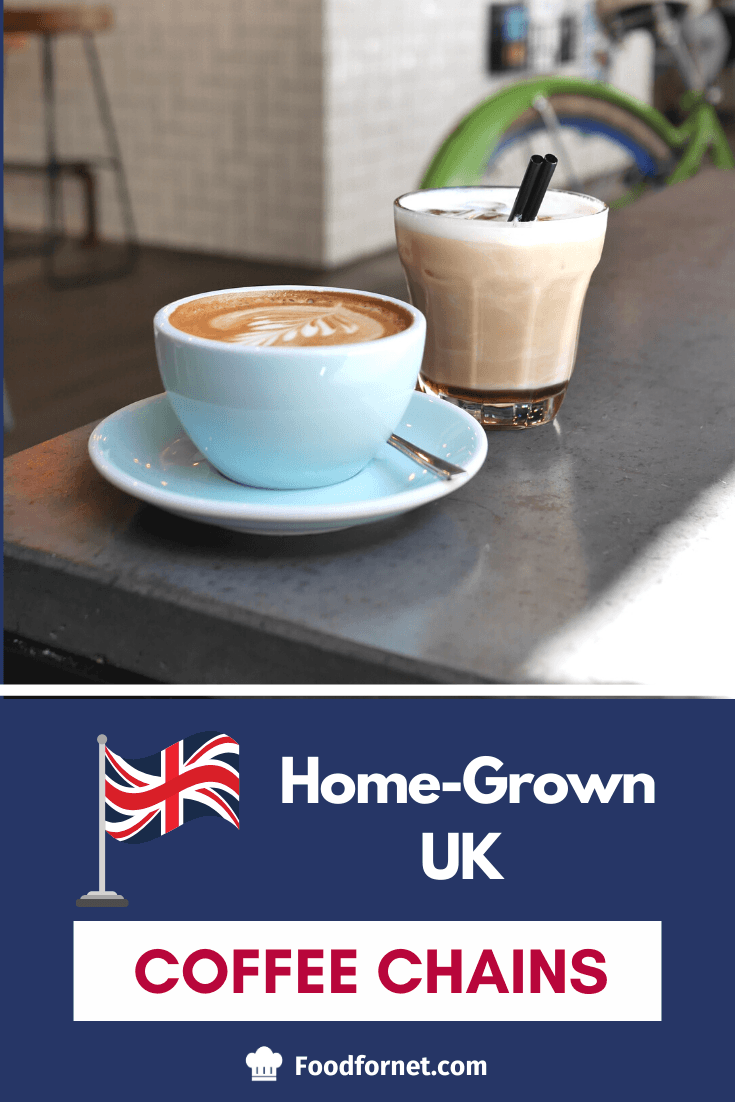 The United Kingdom is known to have established a global stir over the brewed tea leaf for centuries. The glorious cuppa is still a staple for many and remains a strong national symbol.
However, the Italian-style coffee industry hit the island with full force more recently and is still growing consistently. Although Starbucks has quite a stronghold as a purveyor of coffee in most nations including the UK, there are several made in Britain selections that are household names.
Whether you are a native or just visiting, these spots are likely to be memorable for their comfort and amenities in addition to their menu offerings. Settle in with a great read, catch up with a friend, or work remotely on your laptop all while enjoying a tasty hand crafted beverage.
Of course, these coffee houses also offer the ease of getting delicious caffeine on the go, and many are located in the train depot or filling stations. This luxury means you'll never have to wonder where you'll get your fix when traveling across the UK.
These shops offer quality with a distinctively British flavor and style. Check out the following 10 shops that are known for convenience and quick service for coffee and tea drinkers alike.
Going North? Here are 19 more coffee franchises you can find in Canada.
Going West? Here are 17 American Coffee chains to hit up.
UK Coffee Chains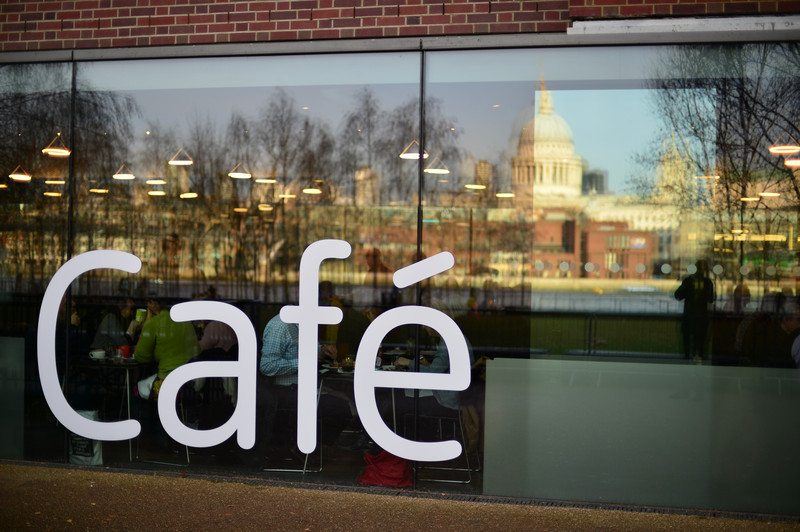 1. AMT Coffee
Founded by three brothers in 1992, AMT takes its namesake from their shared initials. They started this chain of espresso bars in response to the lack of Italian style coffee shops in the UK. Locations are primarily kiosks in train stations, which makes AMT Coffee an easy choice when you want fine espresso to go.
AMT Coffee were the first company in the UK to use fair-trade coffee and all organic milk for their products. Each drink is made exactly to your specifications, for individualized service.
They also offer their trademarked flavored steamers, breakfast items such as porridge, small sweet treats, and larger fare such as pressed sandwiches. Look for the AMT Coffee kiosks in your train station on your next trip.
amtcoffee.co.uk
2. Caffè Nero
This is one of the most recognized coffee houses in the UK. Caffè Nero is an Italian style cafe that serves the espresso classics and has the simple mission of creating a warm and inviting environment for you to enjoy their tasty food and coffee. They also serve the popular flat white, which is a cultural export from Australia and New Zealand.
Caffè Nero allows for individualism and each cafe operates according to the surrounding areas of their more than 700 locations in the UK and around the world. Try a seasonal offering such as the hot caramel apple cider or the praline latte for a festive tidbit.
www.caffenero.co.uk
3. Coffee Republic
Indulge in a hot or iced espresso drink behind the copper coated bar at Coffee Republic and you'll be sure to come back for more. They have dedicated baristas at each of the 25 locations in the UK and the 18 international stations. This coffee spot also serves freshly prepared food and has free wifi as well.
Try the espresso con panna, which is a double shot of rich espresso topped with fresh whipped cream. If you like Italian-inspired espresso classics, Coffee Republic is the place for you.
www.coffeerepublic.co.uk
4. Costa Coffee
The top contender for the most popular Britain-based coffee shops is Costa Coffee, which has the most locations and is continuing to grow. They have over 1,700 locations in Britain alone, and have expanded internationally for a total of over 2,000 stores.
This alternative to Starbucks serves your favorite coffee and espresso drinks, with a selection of festive food and seasonal offerings such as the caramel fudge hot chocolate or the salted caramel cappuccino. In the summer, try their blended tropical fruit cooler for a refreshing heat buster. Costa also sells their coffee blend in whole bean form or for the Tassimo brand brewers.
www.costa.co.uk
5. Greggs
This bakery and coffee shop specializes in keeping it simple. This bakery staple has been around since the 1950s, and although it is known mainly for its sausage rolls, doughnuts, and other savory and sweet goods, they also serve espresso drinks. Have your craving for an americano, latte, or white coffee satisfied at this popular locale.
Greggs is a prolific bakery shop and holds the spot as the largest of its kind in the UK. They have over 1,600 locations across the country and have expanded to Northern Ireland. You can find a location near you online.
www.greggs.co.uk
6. M&S Cafe inside Marks & Spencer
Marks & Spencer is a unique combination of retail shopping, fine foods, and also in store cafes. M&S Cafe is where you can enjoy a flat white or espresso, while shopping to your heart's delight for everything from clothes and makeup to home goods.
There are lots of kitchen accessories and storage solutions that are great for your at home brewing experience. Check out their store locator to find a Marks & Spencer near you.
www.marksandspencer.com/s/food-and-wine/adventures-in-food
7. Muffin Break
Even though the name indicates baked goodness, Muffin Break also serves a selection of fine espresso drinks and lunch food offerings. They are so confident in their coffee's superiority that they don't offer flavorings in them.
If you've got to satisfy your sweet tooth, enjoy the classic frappe or a fruit smoothie. They do offer sweet seasonal treats such as the current salted caramel latte and many assorted baked goods. Enjoy a muffin break before you get back to work!
muffinbreak.co.uk
8. Pret A Manger
This restaurant and coffee shop's name means "ready to eat" and they serve a host of prepared sandwiches, wraps, and other to go food choices. In addition to the quick bite to eat, they serve organic coffee and espresso. Pret A Manger is very focused on organic and humanely sourced ingredients for their menu items.
Try the special Love Bar Latte, which is a caramel-biscuity chocolate latte, and donate 10p to the Pret Foundation Trust to help end homelessness in the UK.
www.pret.co.uk
9. Puccino's
Puccino's coffee claims that they serve over 5.5 million shots of espresso each year at its many UK and international locations. They serve classic Italian espresso drinks and fair-trade coffee. They even have some deli locations that serve more substantial food choices.
Try out Puccino's iced coffee, cream frappe, or a fruit breeze at their many UK locations. You are sure to enjoy the quirky charm that this coffee shop embraces.
www.puccinosworldwide.com
10. Wild Bean Cafe
Just as their mission statement attests, it can be hard to find good food and coffee on the road, but Wild Bean Cafe aims to give quality and convenience to travelers in the UK. Try their espresso drinks, coffee, and food items when you are on your next road trip. Have a nice hot flat white while you get to your destination!
www.bp.com/en/global/corporate/about-bp/our-brands/wild-bean-cafe.html
---
Liked this article? You'll love to read about Canadian Coffee Franchises and American Coffee Shops Other Than Starbucks. If you love coffee, it's great to try a variety of atmospheres and styles to find what you like. Even then, chains and franchises tend to be a bit bland and mainstream.
If gourmet coffee to the highest standard is the only thing you drink, then you gotta check out these 13 Third Wave coffee spots which are starting to branch out and get more exposure.