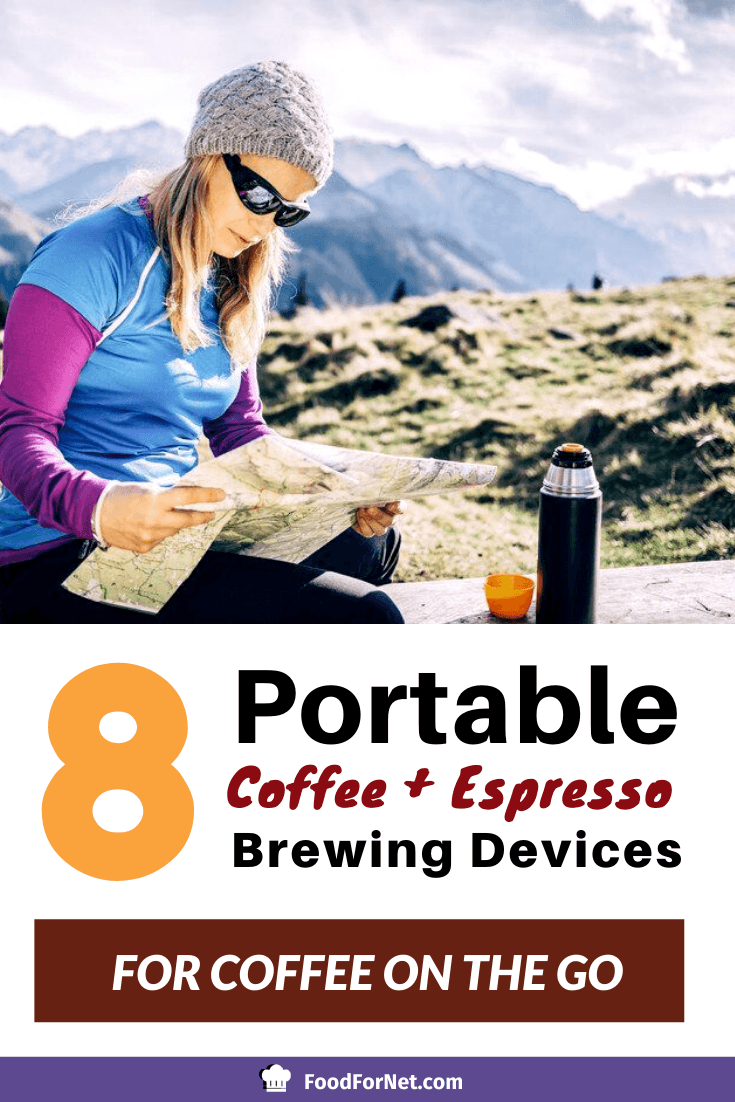 So you're all packed and ready to head out on the great adventure that you've been planning for weeks. Its finally here and you are stepping out, but wait, what about the coffee?
I know you've thought of everything, and maybe you've got some packets of instant coffee that tastes exactly like cardboard all ready to go. You know it's not as good as what you make at home, but hey you're resigned to roughing it out. Please ditch the powdered, weak, and disappointing coffee and reach for the good stuff.
It's easy with a little bit of planning and resourcefulness when it comes to making a morning cup of coffee for the start of a long day of traveling, hiking, or whatever journey you've got up your sleeve. Try out these tested and enthusiast approved methods of brewing coffee on the road or in the woods. Some of these methods are best suited to the hotel room, while others are meant for the great outdoors and require only the camp stove for boiling water.
If you are a traveler and want to have one of the best comforts from home at your disposal, why not choose to make delicious coffee a priority? Be at your best to go face the day and take in the new experiences your travels bring by starting with coffee.
The following brew devices have many different recipes for the strength of coffee you want so be sure to search for techniques with each method. Safe and happy travels as you get on the road again, friends! If you want to brew before you go, then take your coffee with you, here's our list of the best coffee travel mugs.
Portable Coffee Brewing Devices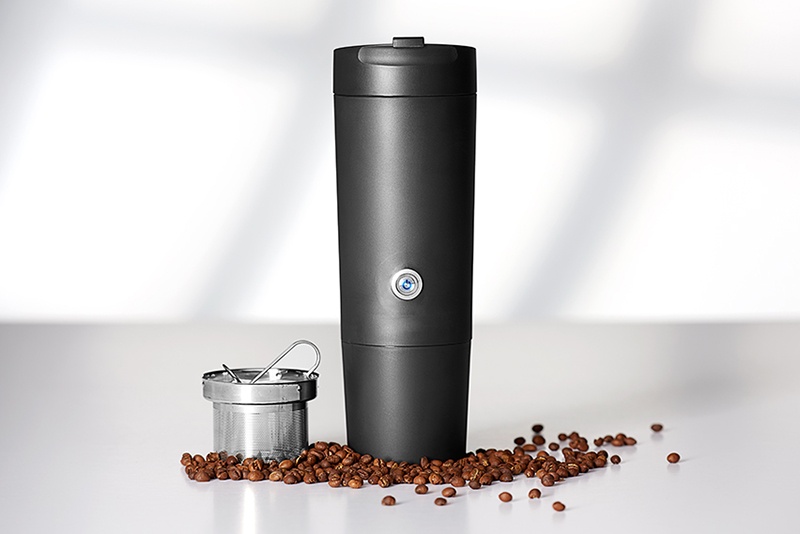 This device is as simple as it gets and actually does most of the work for you as you are making your morning commute, camping, or whatever activity has you on the go.
It uses a biodegradable pod filled with the coffee of your choice and features two settings for light and strong for brew. The best part about this is that it not only brews the coffee but is also a temperature controlled drinking vessel. Keep your coffee at 140 or 160 degrees made fresh right in front of you.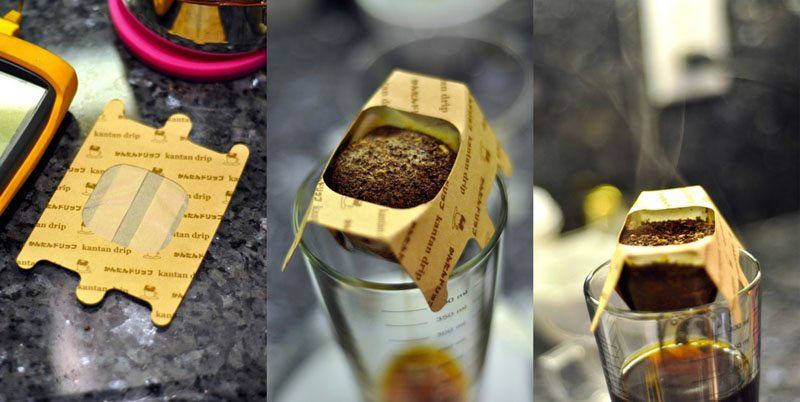 This is perhaps the most minimalist of the brewing products listed here, but it sure is easy to use for a delicious pour over coffee right in your hotel room. Named after the Japanese word for 'easy', this hand brew drip coffee brewer is just that.
You do need access to boiling water and a mug, but those two items are something typically found in rooms even at the smallest motel. This is a compostable and comes in packs of 30 so you can enjoy many cups on your travels.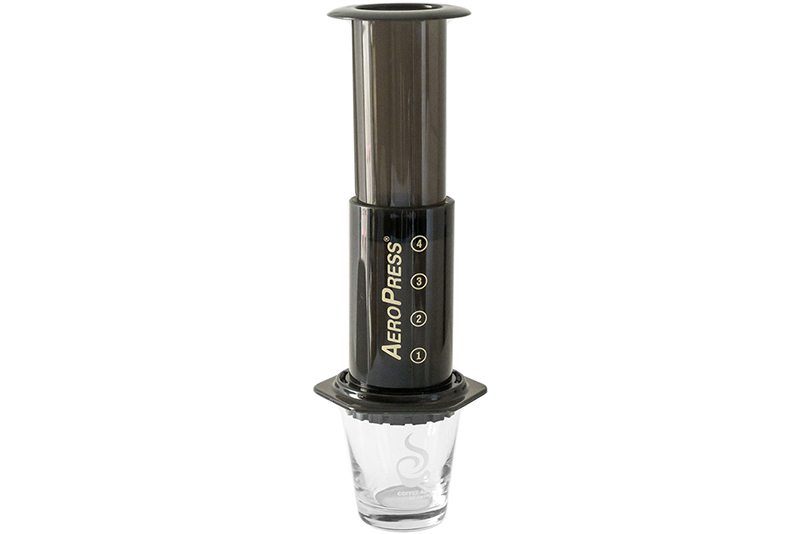 This device is well known for it's ability to make good coffee just about anywhere and is a great tool for beginners to the hand brewed persuasion.
It is reasonably small, comes with a carrying case, and also only requires hot water and ground coffee to brew a strong cup. You can also purchase permanent filters to make the tools needed to brew minimal. Enjoy a clean, low acidity cup with the Aeropress while at your hotel or even camping.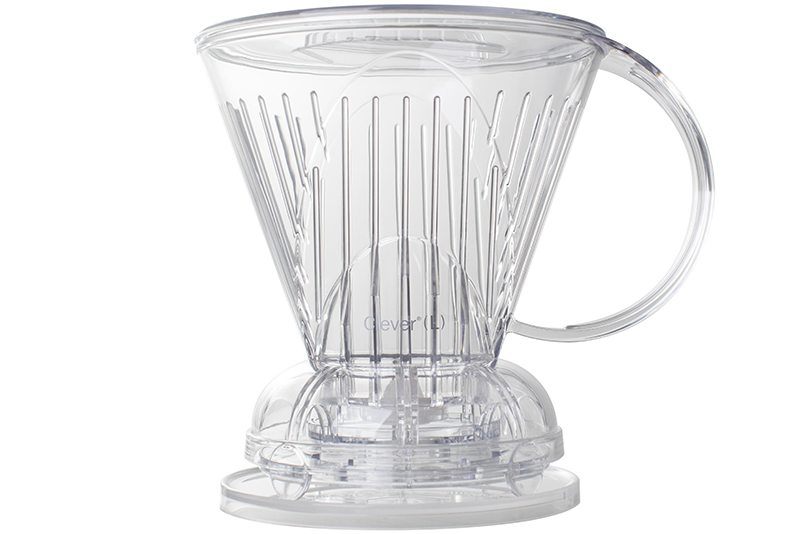 This is a combination immersion and drip coffee brewer that allows you to steep the grounds and then filter them through the drip device when you are ready for a clean, non-gritty cup. It is great for travelling because the system fits over most coffee mugs or cups.
You will have to bring filters, but if you are only going to be gone for a few days they don't take up too much space. There are many different versions of the pour over set up, but the lightweight clever dripper is a great choice as you pour the water in all at once and don't have to use a gooseneck kettle for more precision.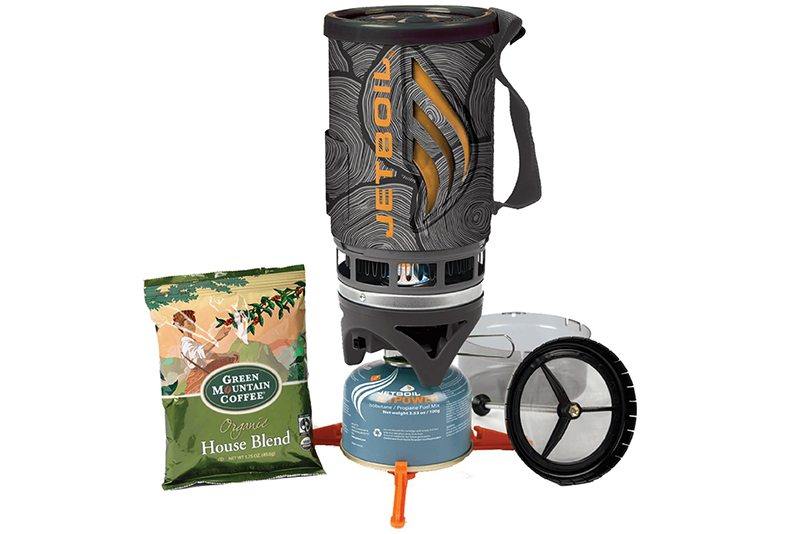 If you are actually camping when you travel, try using the popular Jet Boil system, which is very pack-friendly and lightweight. You can use this device to not only boil water, but also make your coffee. This handy value kit comes with a press and even a pack of ground coffee to get you started. Jet Boil is a system that takes out the guesswork when it comes to using a portable propane/butane stove.
It clicks on to the fuel canister for even, efficient heating and also has a neoprene sleeve to keep contents warm. Best of all it tells you when it is hot with a strip of color changing material on the sleeve. Enjoy the multi-function of this system so you can quickly prepare french press coffee or other food so you can get back to relishing the great outdoors.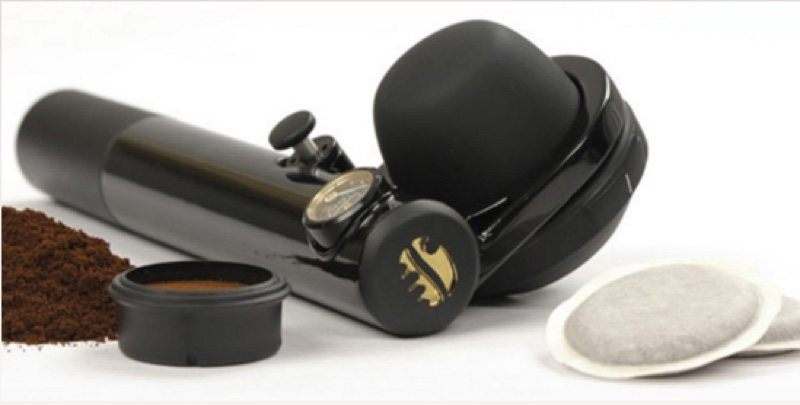 For those that love espresso and aren't into the whole hand brewed obsession, you can still have your espresso on the road, in a tent, or on a boat! This hand pump (similar to a bicycle pump for filling tires) manual espresso device is a petite and convenient way to make fresh espresso wherever you find yourself.
They make a host of different associated accessories for this little espresso pump that even comes in four different colors. All you need is ground espresso or a compostable pod to make the magic happen.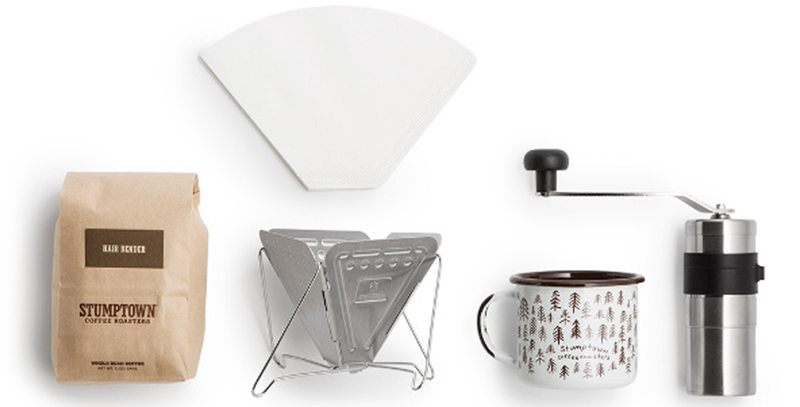 For the whole shebang, check out the voyager kit that is assembled by Stumptown Coffee. It has everything you need to get you going in the morning whether you are camping near your car or deep in the woods.
It comes with a super lightweight snow peak stainless steel folding pourover device, an enamel camp mug, a hand burr grinder, and even a bag of coffee so you can have the essentials while you are on your grand adventure. Since they are bundled together, you get a bit of a deal with this coffee making kit. All you need is your camp stove and boiling water.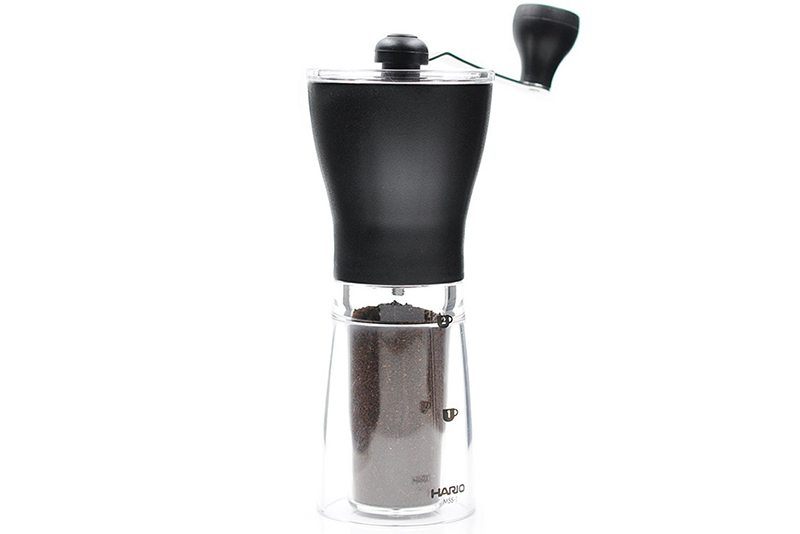 This little grinder is an accessory to the brew method of your choice and since we've listed several different brew systems that benefit from freshly ground coffee, why not include a great way to do it while travelling? Hario makes a regular sized and a mini skerton so you can hand grind coffee without the hassle of needing electricity.
It is quite a workout compared to the electric grinders out there, but when you need your coffee routine to continue in the wild, this guy has your back.
Both are high quality burr grinders, which means that our coffee will be ground uniformly and with precision of particle size. If this is an important factor in your hand brew preparation, trust us on this one that the Hario is a great choice at a reasonable price.