Let's face it – whiskey isn't for everyone. Sure, it may have some flavor in it, but for the most part, it's a hard drink, and it doesn't go down as easily as many other liquors in the market. That's exactly why we're going to talk about smooth whiskeys for beginners.
Many people would prefer other hard drinks over whiskeys, such as tequila or even vodka, crazily enough.
And let's not forget the alcoholic beverage everyone loves – beer. There's not much to hate about beer as a whole, and I'd bet you that your average person would, more likely than not, rather have a beer than a whiskey any day of the week.
That's not to say that whiskey is inferior to beer, or any other alcoholic drinks for that matter. In fact, there's a lot to talk about when it comes to whiskey.
There are different variants of whiskey, based on the country of origin (such as Irish and Scotch) or based on the ingredient in the rye mash (like Bourbon and Rye whiskey). They're all good, and you'll have to try a couple before you figure out which one suits your tastes best.
I used to be really into bourbon. Then it was rye. Now I've only got Scotch in my house.
If I had to choose one single whiskey to recommend for beginners, it would be Maker's Mark bourbon. It's easy to fine, relatively inexpensive, and drinking bourbon sounds cool. It's a smooth whiskey with a little bit of sweetness to it (a common character of bourbon), so a very cool and tasty whiskey for beginners.
These days I'm really into Islay scotch, but that's a very smokey type of whiskey which turns a lot of people off, so I don't recommend it unless you're adventurous.
Actually, the best way I've found to figure out what you like is to try a bunch through Flaviar. It's a club, and you can actually buy little 3-round "tasters" of all kinds of whiskeys.
They always have a theme to each pack, like "peaty scotch" or "whiskey from Japan", or even featured spirits from a single distillery. Really cool club to join so you don't have to commit to a huge bottle every time you try a new drink.
In this article we've listed some of the smoothest and most flavorful whiskeys in the market today, in a variety of styles. Great for you if you're just exploring, or even better for giving to a friend who wants to join you for a drink but is afraid of entering the whiskey water hole!
Smooth Whiskeys for Beginners
Because of how varied whiskey can be, we're going to give a recommendation of each type of whiskey, from Irish to Bourbon whiskey.
Think of what type of whiskey suits your friend the most, and then follow the recommendation on this list, and your friend will be joining your whiskey-drinking sessions in no time.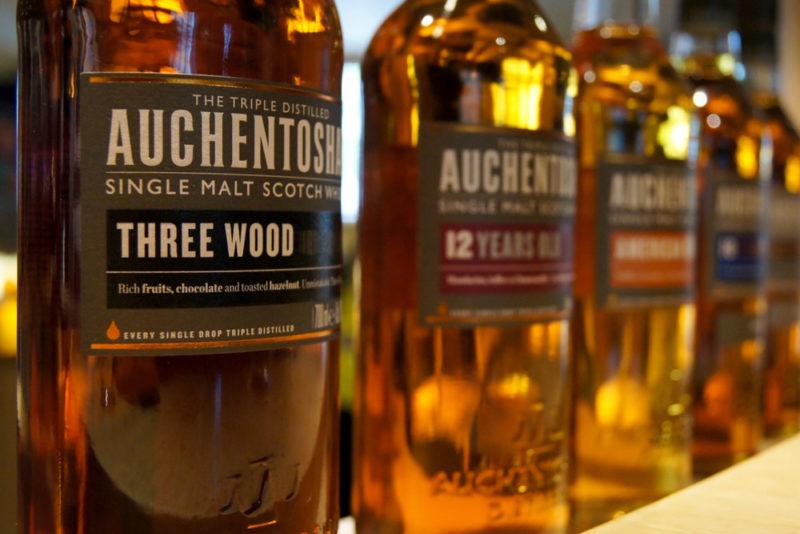 If you're living in the UK, or you're heading there soon on vacation, then be sure to pick up one of these bottles on the way home. Made in a distillery just outside of Glasgow, Scotland, Auchentoshan 12 is a triple-distilled whisky that, as the name suggests, has been aged for 12 years in oak barrels.
What makes this whisky such a good try for first-timers is that it's triple distilled. If you don't know what that means, triple distilled whiskeys usually have a smooth texture to it.
This single malt whiskey should be a great entry whisky to both Scotch whiskies and whiskey in general. At just under £40, it's not too bad on the wallet either.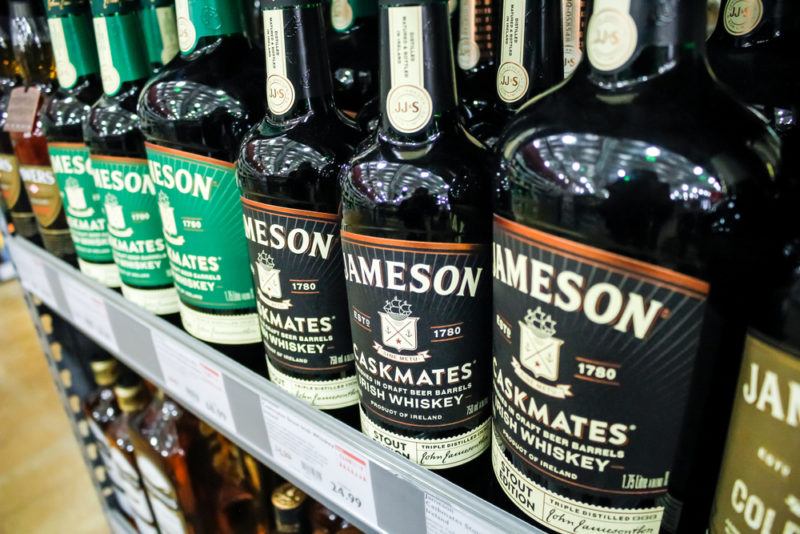 Alongside Scotch whisky, Irish whiskey is full of rich history in distilling and spirits, as they're one of the first countries that commercially sold the liquor to the public.
You can really taste the experience of Irish Whiskey in every shot. But we're willing to bet that the person you're introducing the whiskey to doesn't care too much about its history (yet), so let's focus on the taste for now.
Jameson Caskmates is a great Irish Whisky to get started with. It's different from the usual Jamesons, as Caskmates batches are aged in ex- beer barrels including stout barrels or IPA barrels..
This provides an added malty, fruity flavor that you normally wouldn't find in your typical whiskeys. If you want to offer something with extra flavor instead of going for the smoothness, then Jameson Caskmates is a good choice.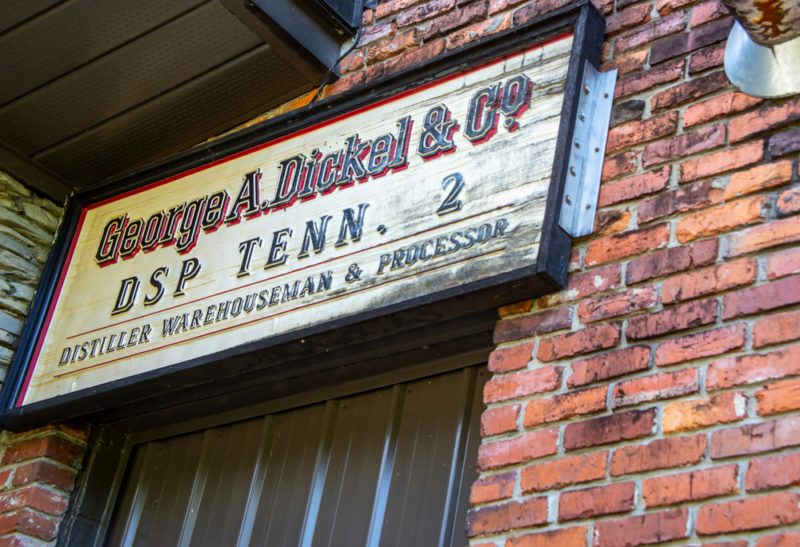 Okay, so this whiskey, in particular, may not be the best for beginners, as it does have a relatively high ABV compared to some other whiskeys at 90 proof (45%). But if your pal can get past the alcohol itself, then they're in for a real treat.
George Dickel Superior is considered as a good entry-level whiskey, not for its ABV level, but its flavors. The flavors of vanilla and caramel are more pronounced than the usual whiskeys, which are always a good thing if you want to ease someone into the whiskey.
You can even mix some water in the whiskey to lower the overall concentration of alcohol and get the drink to a milder level.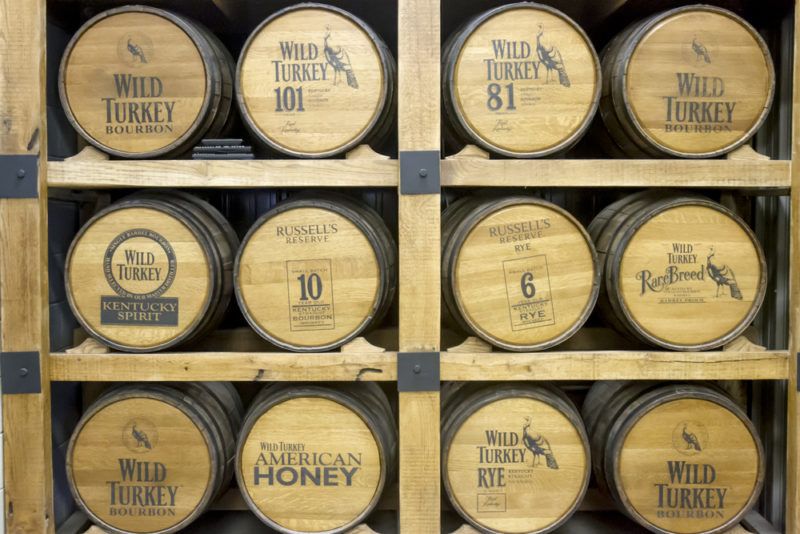 If there's one kind of whiskey that beginners will love, it's bourbon whiskey. The unique sweetness of bourbon that's brought about by the corn mashes its made up of makes for a great first experience at whiskey.
That's why for the most part, any batch of Bourbon whiskey will do if you're introducing someone to whiskey, though there are some that are better than others for this.
One good example of a "starter" Bourbon would be Wild Turkey 101. Wild Turkey 101 only comes in at a somewhat mild 50.5 ABV, and like other whiskeys, you'll taste a lot of toffee and vanilla in every shot, combined with the already sweet undertones that Bourbon is prized for.
This is definitely a whiskey that any beginner should try out at least once.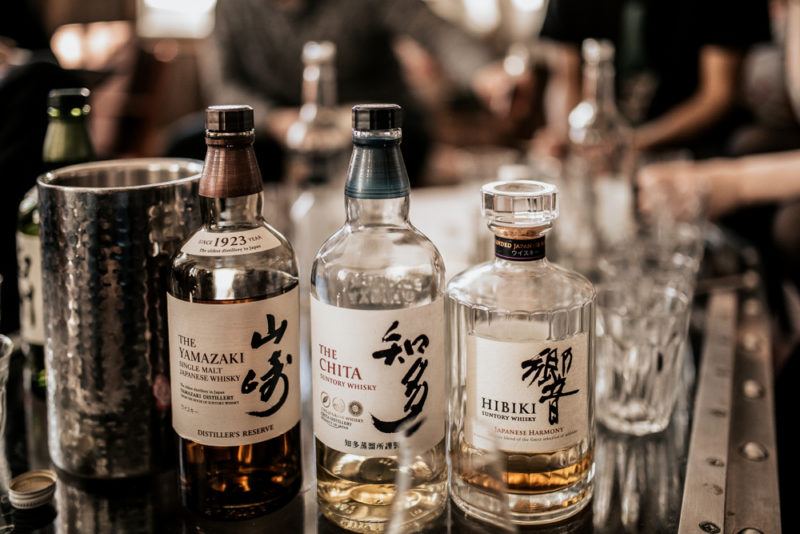 While not as popular as its Scotch and Irish counterparts, Japanese whiskeys are a strong competitor to the already existing variants of the whiskey family. Originally, Japanese whiskeys took heavy inspiration from Scotch whiskies, and have since evolved to become a class of its own.
The great thing about Japanese whiskeys is that they aren't as complex as other whiskeys, like many Scotch whiskies. Because of that, it's great for beginners who don't really care too much about the flavor, but are sensitive to the body of the drink itself.
We recommend Hibiki Japanese Harmony as one of your go-to Japanese whiskeys, should you choose to go for this new yet interesting variant of whiskey with an approachable price point.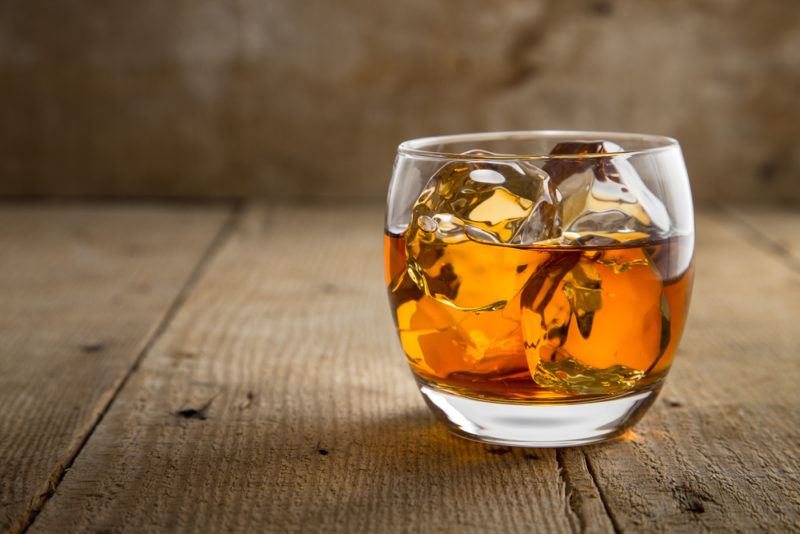 Like Japanese whiskey, Indian whiskey has a different take on whiskey compared to some of the older and more traditional variants.
In fact, because of how lax regulations are in India, the local whiskey can end up having very different flavors to that of what most people are used to, as they add other elements (such as molasses) in production.
If you're fine with trying something a little different, though, then Paul John Classic Select Cask can be a good place to start. The flavor of their Classic Select Cask whiskey is pulled off really well, and it's one of the better brands of whiskey produced in the subcontinent.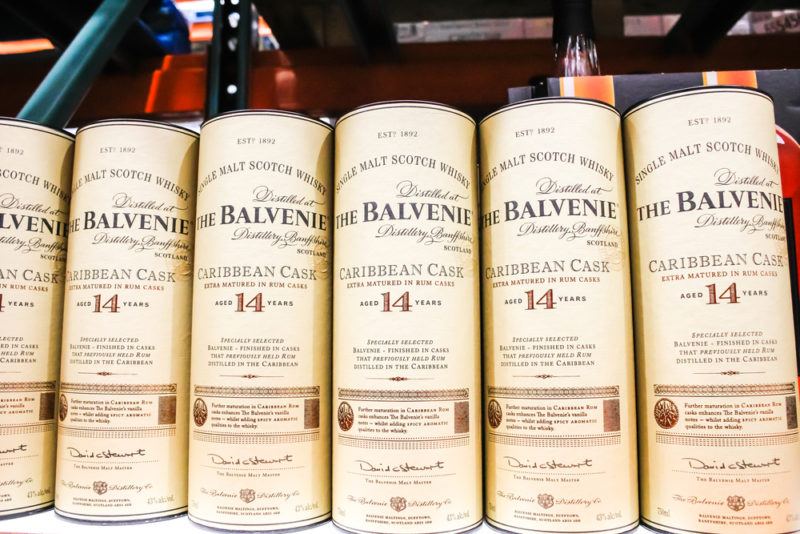 We know, we know, Speyside whisky is just a sub-variant of Scotch whisky, along with Highland and Islay.
Popular brands such as The Glenlivet and Glenfiddich are considered Speyside whiskies, a testament to the level of quality that the Speyside area is home to.
For Speyside whiskies, we recommend The Balvenie Caribbean Cask. This whisky is especially great for those who've already tried and enjoyed rum. That's because they're finished in Caribbean rum barrels, giving the whisky a really sweet flavor that's both fruity and vanilla-like. It's great if you need a familiar taste to ease into drinking whisky.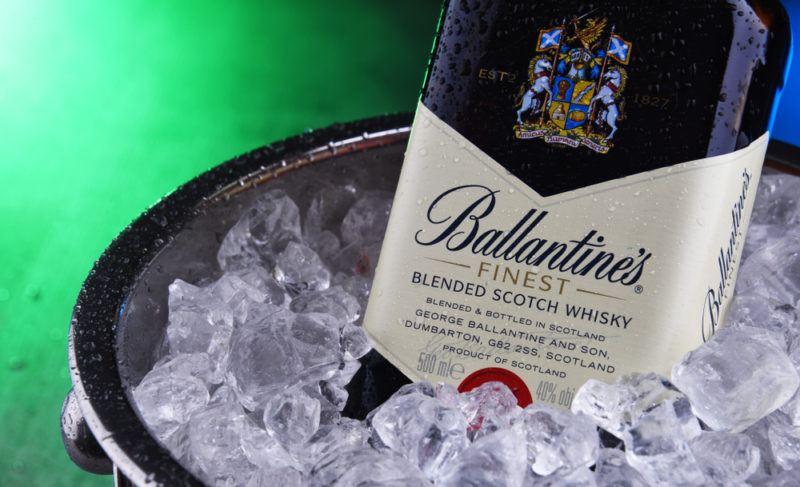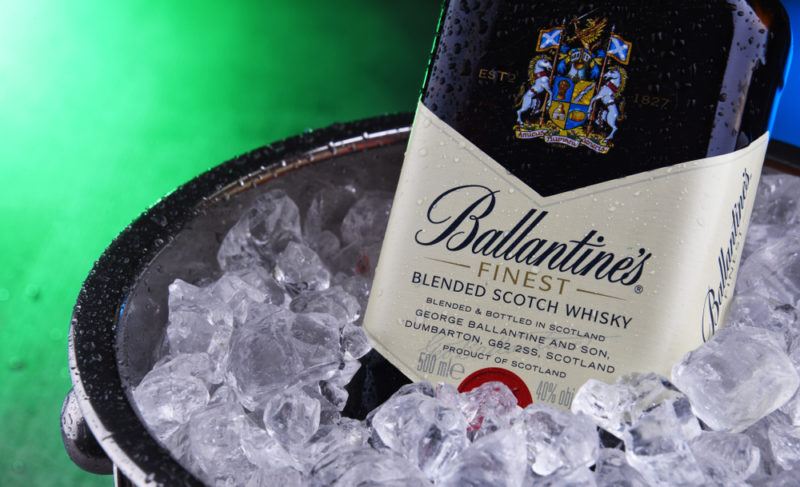 Instead of starting off with single malts, why not go for a blended whisky right off the bat? Sure, they might not be as pure as the single malts, but blended whisky can be really flavorful.
Just look at the success of Johnnie Walker as a prime example of how enjoyable blended whisky can be. We're not going to recommend ol' Johnnie, though – chances are that you or your friend have already tried it out, and it didn't really click.
So instead, we recommend Ballantine's 17-years-old to try out. It's really smooth but has some complex flavors, so keep that in mind before sipping so you can prepare for it.
Canadian Whiskey – Dillon's Rye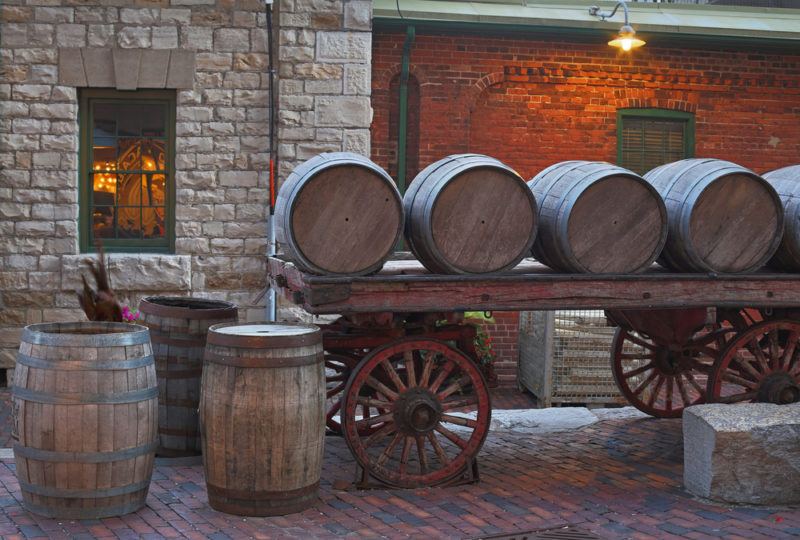 Canadian whiskey tastes great and offers a different taste from the restrictive flavors of Scotch and Irish.
Try out Dillon's Rye if you plan on going for a Canadian. It's spicy so it may not be for everyone, but the licorice undertones may be enough for a beginner to enjoy (or at the very least, tolerate). Other Dillon whiskeys are also worth trying out if you can't get your hands on their "Rye" whiskey.
Conclusion
Many people find that whiskey is difficult to get into. It isn't as mild as beer (or even wine) and isn't as sweet as other spirits like rum.
But with so many different variants of whiskey, and even more distilleries that make their own unique batches, there's bound to be some bottles that are easy to drink for almost anybody.
So whether you really want to convince your friend to get into whiskey, or you're exploring whiskey by yourself for the first time, this article should help you find the ideal bottle that'll kickstart your hobby in drinking and enjoying the wonderful flavors of whiskey.