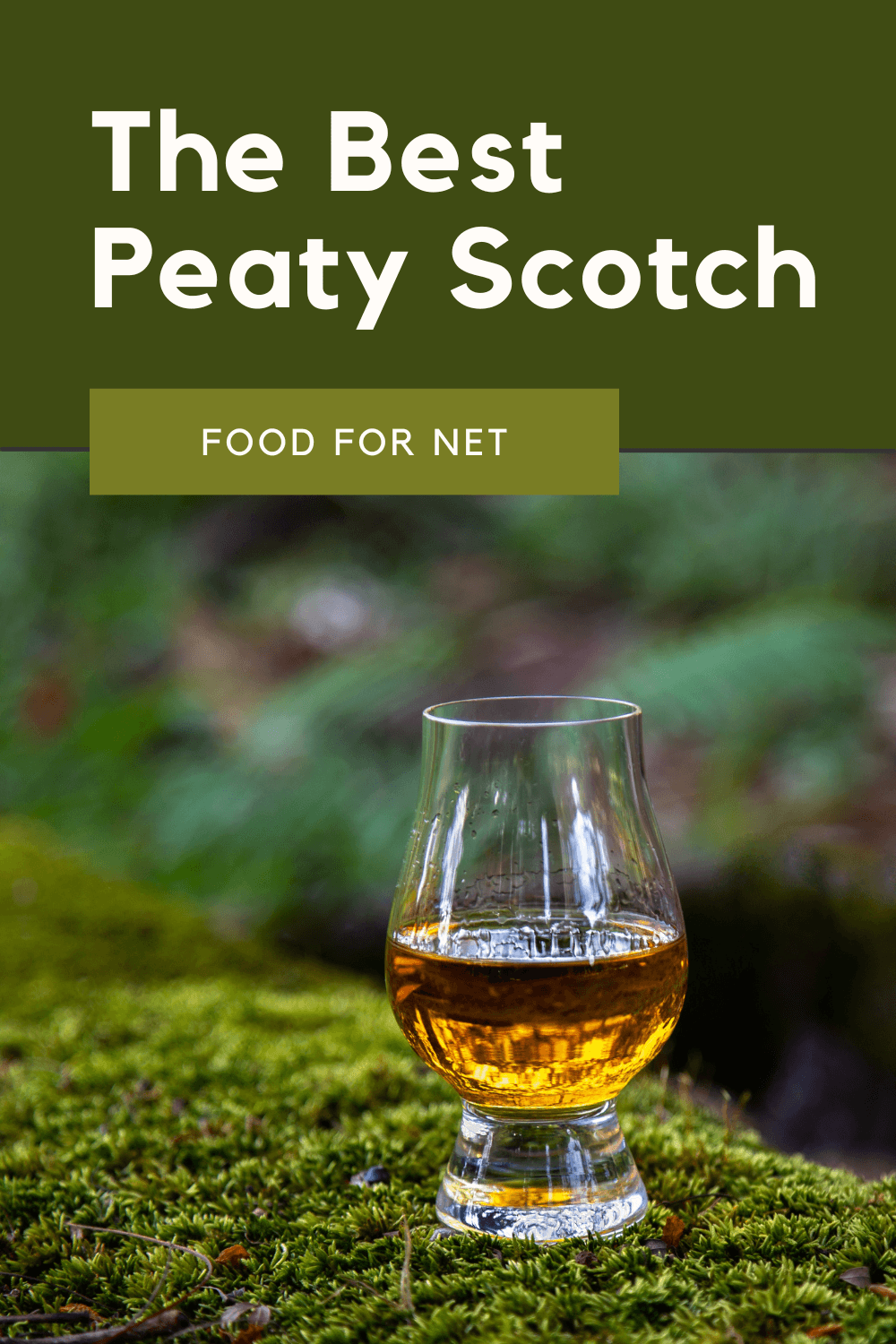 If you're a fan, peaty whisky can be heavenly. To the smoky whiskey lover, the best peaty Scotch is can be simply mind blowing.
Peaty Scotch is created by burning dried peat burned under malted barley. This barley is then used to create the Scotch whisky, imparting a rich smokiness into the Scotch itself. Peating isn't exclusive to Scotch whisky (the practice is even sometimes used with Japanese whisky), but Scotch whiskies are often peated and are famous for the practice.
Peaty whisky is often characterized by the peat strength of the malt, which is measured in parts per million (ppm). Peat strengths of 30 ppm and above are particularly notable, with some distilleries regularly peating their barley to 40 or even 50 ppm.
Interestingly though, peat strength isn't a complete measure. It only looks at the peat in the malt rather than the finished whisky. Plus, the measured smokiness in the whisky doesn't precisely match the amount you taste. This means that measures of smoke/peat are only ever a rough guide.
These featured brands are some of the best peaty Scotch distilleries, along with some of their star products. Some of these even feature in Scotch of the month clubs. These clubs give you the chance to try other expressions at the same time.
Many of the whisky brands on this list come from Islay, which is one of five main whisky regions in Scotland. Islay is most famous for producing heavily peated whiskies, including some that are pretty intense.
It's no good just relying on Islay whiskies though, as there are some minimally peated varieties in the mix. Plus, some non-Islay brands offer impressive smoky whiskies as well.
The Best Peaty Scotch
Ardbeg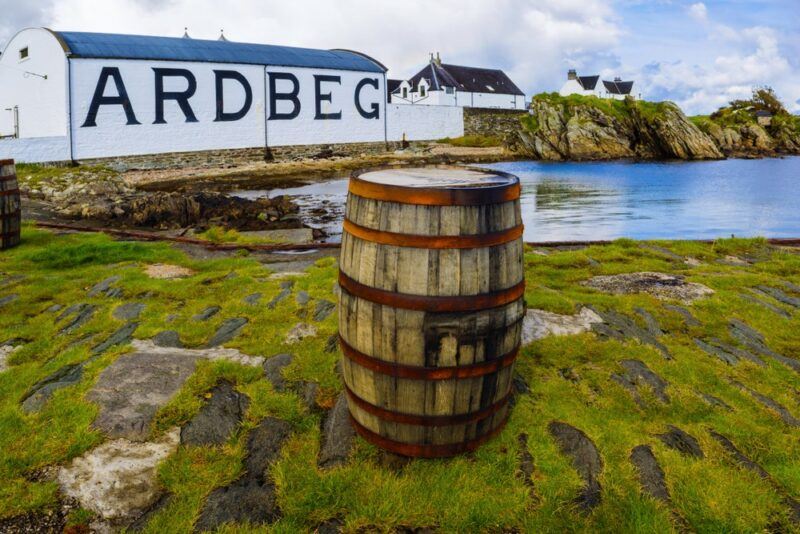 Ardbeg is an iconic peaty Scotch distillery that hails from Islay. But, Ardbeg isn't just any distillery – they're known for creating unusual and downright bizarre expressions, such as Arrrrrrrdbeg, which was a limited release that celebrated the retirement of Mickey Heads.
Some of the unusual entries in Ardbeg's range come from the Ardbeg Committee, which is a global following that has a surprising amount of influence over some of Ardbeg's expressions. While few other distilleries take such an approach, the idea seems to have paid off for Ardbeg.
Ardbeg prides itself on their smokiness. Their malt has even been peated to a level of 50 to 55 ppm, which is higher than almost any other Islay distillery.
The Ardbeg Corryvreckan expression is technically their most smoky expression, based on measurements of smokiness. However, their Ardbeg 10 Year Old actually tastes more smoky on the palate and can be a great introduction to Ardbeg's style.
Laphroaig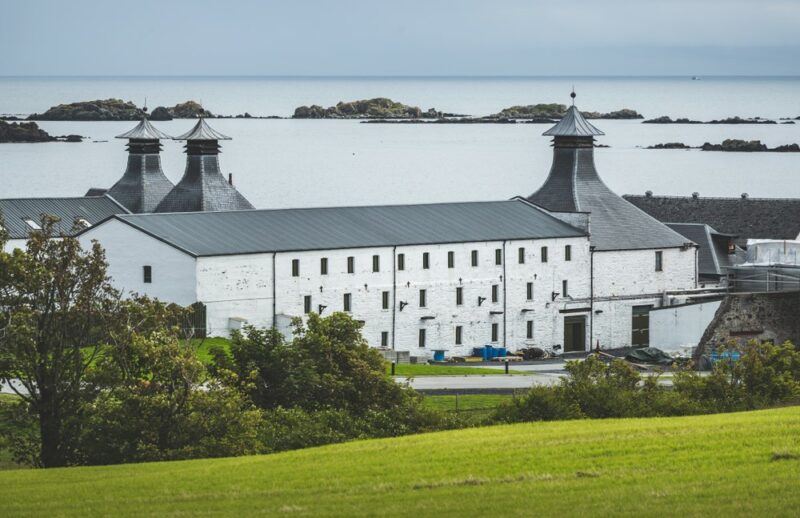 Laphroaig is another Islay distillery, so their focus on peated whisky isn't at all surprising. In fact, their expressions often have a peat level of 45 ppm. This is a little less than Ardbeg, but is still very impressive.
If you want the most peatiness, the Laphroaig 10 Year Old Cask Strength is a perfect expression, as it scores 88 points for smokiness in the whisky itself. The Laphroaig Lore comes in at a close 86 points, although this is more expensive than the 10 Year Old (in contrast, the Ardbeg 10 Year Old comes in at 93 points).
Of course, you mightn't want this level of intensity. If that's the case, you might choose a less peat-heavy expression from Laphroaig. These still contain plenty of peat, but the smokiness shouldn't overwhelm the palate.
Lagavulin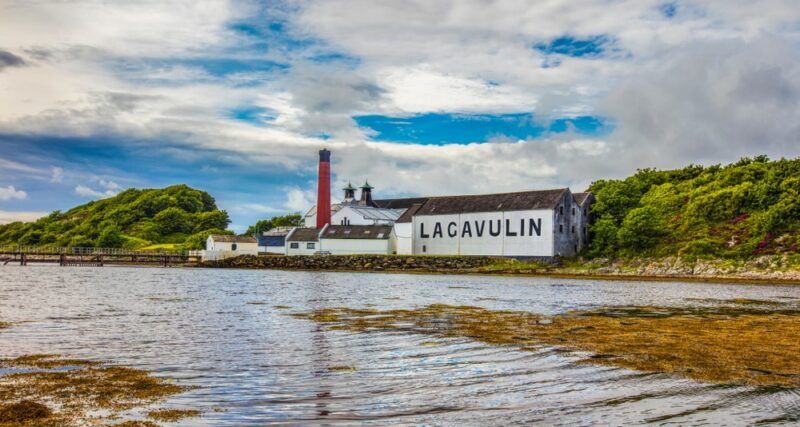 Lagavulin is most famous for its longevity, as the distillery has been functioning for longer than any other on Islay. The whisky is popular too, with an intense rich flavor and plenty of smokiness that is hard to beat.
Interestingly, Lagavulin whisky is typically peated to 35 PPM, while Ardbeg goes to 50 or 55 PPM and Laphroaig focuses on 45 PPM instead. The lower PPM count isn't bad though, as there's still plenty of smokiness in the whisky itself.
The Lagavulin Distiller's Edition is a particularly impressive edition, if you can get your hands on it. If not, the regular Lagavulin 16 Year Old is exciting as well and is certainly popular.
Talisker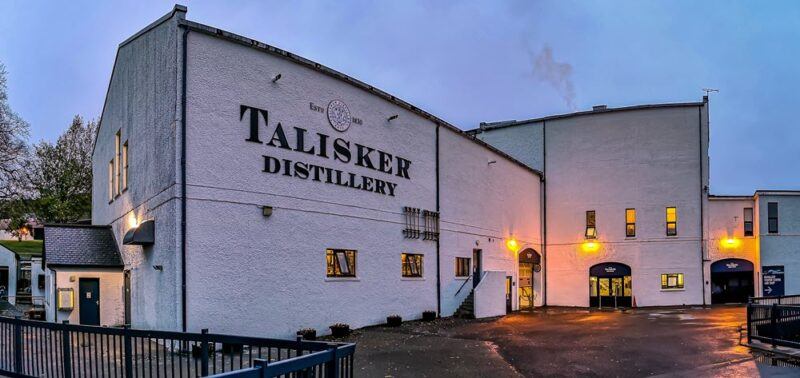 Talisker proves that Islay distilleries aren't the only ones who specialize in peaty whisky. This Scotch brand is located in the Isle of Skye instead, yet easily stands up to the Islay distilleries. The Talisker distillery itself was founded in 1830 and is now the oldest working distillery on the Isle of Skye, giving it an impressive legacy.
The Talisker 10 Year Old is a fantastic starting point for experiencing this brand, as this is a reasonably priced expression that scores 90 on the smokiness level. This expression is also an affordable introduction to peaty whisky and would make an excellent gift.
The Talisker Distiller's Edition is another exciting expression. It starts off with a strong peaty flavor, which is followed by a surprising amount of nuance and fruitiness. The balance makes this whisky a joy to experience (and proves that there's more to good whisky than just smokiness).
Oban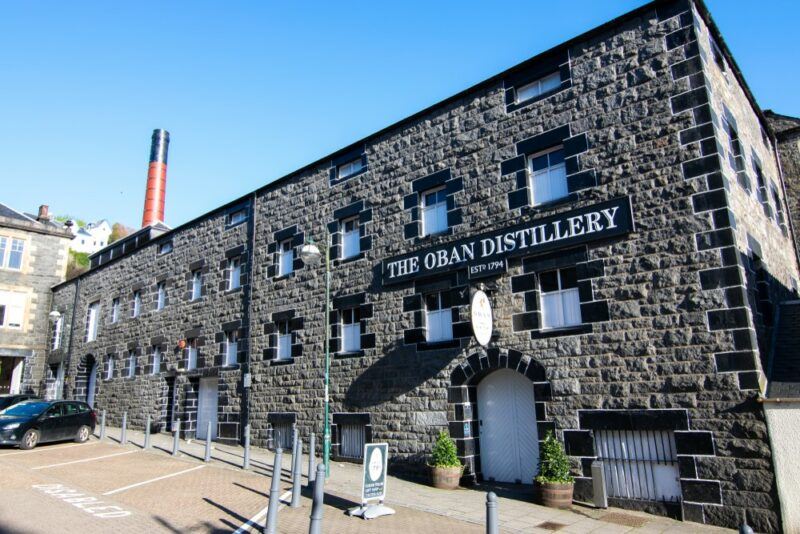 Oban is another peaty distillery that isn't found in Islay. This time, we're talking about a Highland distillery, one that has been in operation since 1794. It's a surprisingly small and unassuming distillery, as it occupies just over an acre and employs just seven employees.
The small scale of the operation isn't a bad thing. This has allowed Oban to remain rooted in its history and maintain a strong focus on the quality of their products – every step of the way.
The smokiness varies depending on the product you choose. The Oban 14 Years Old, for example, is a lightly smoked expression that's an excellent entry point into the world of smoky whisky. Oban 18 Years Old is a more intense entry with richer smoky tones.
Bruichladdich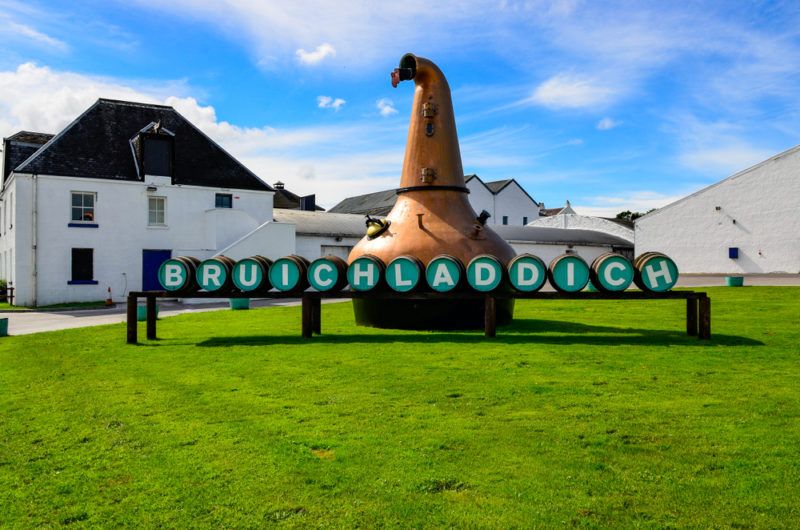 Here we are with another Islay entry. Bruichladdich is particularly famous for peat, as they have the Octomore collection, which is some of the most heavily peated whisky anywhere in the world. One of their releases even came in at 258 PPM, although subsequent versions have been toned down.
There are currently four expressions in this collection: Edition 13.1, Edition 13.2, Edition 13.3, and Edition 13.4. These are amazing if you can find them.
There's also a Port Charlotte range, which is heavily peated as well. These expressions are a little more accessible, especially Port Charlotte 10, which is a relatively unexpensive 10 year old whisky.
Despite all this emphasis on peaty whisky, Bruichladdich doesn't just focus on this area. They also have an entire range of unpeated Islay single malts. It's very unusual to see a distillery with such contrasting expressions, yet the idea is exciting too, especially as the unpeated versions still receive excellent reviews.
The unpeated Bruichladdich whiskies are bottled under the name Bruichladdich itself. So, if you want a peated expression, you'll need to find an Octomore or Port Charlotte Bottle.
BenRiach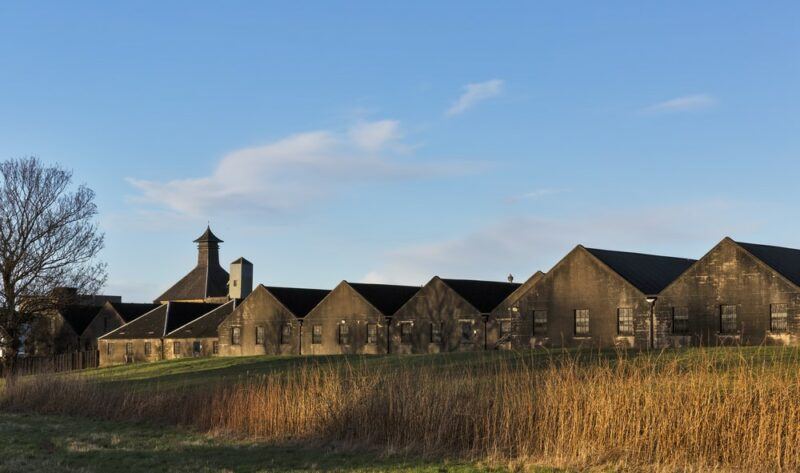 BenRiach is an interesting distillery. They're a fairly obscure Speyside entry, one that doesn't feature on many best of lists. Yet, the distillery produces some exciting products. This is partly because they rely on three different styles – triple distilled, Highland peated, and classic unpeated.
The Highland peat is the style that we're most interested in here, as this stands out from peat style found in most Islay products.
The Smoky Ten from BenRiach is a fascinating example, as this contains a blend of whiskies that have all matured for at least 10 years. The whiskies were matured in three different types of casks, which impart a truly exciting flavor profile.
There's also The Smoky Twelve, which takes the same approach and simply uses a slightly longer distillation time. Both this and The Smoky Ten were award winners, showing that they're exceptional whiskies.
Tobermory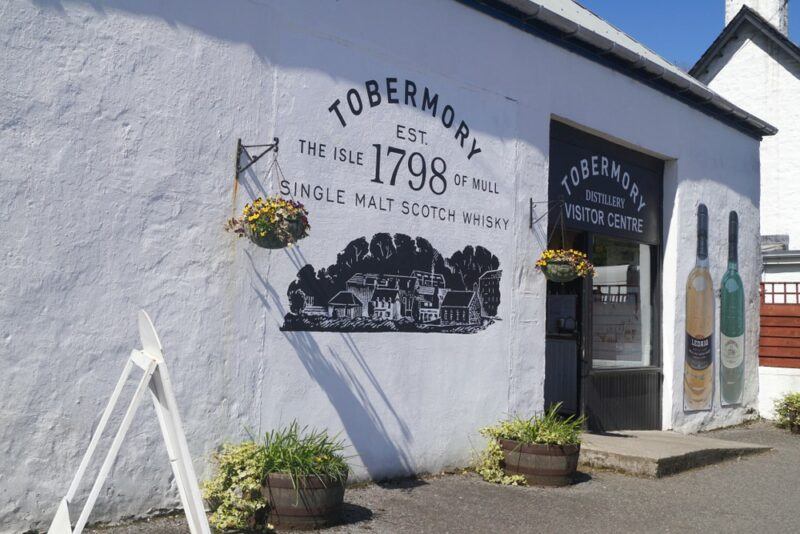 Finally, there's Tobermory, which is located on the Island of Mull. The distillery produces both peated and unpeated whiskies, giving you the chance to try whichever style you prefer.
Their Tobermory 12 Year Old is a particularly delightful expression with an interesting balance of flavor notes. You'll often see the term Ledaig on their peated whisky as well, as this was the company's previous name.
While this isn't the most exciting or well-known peaty Scotch whisky brand, it's certainly worth a try.
Are There Any Peated Whisky Blends?
We've focused on single distilleries in this list, so most of the expressions have been single malt Scotch whiskies. However, peat can be found in some blended whiskies as well.
Much of the time this means that companies include small amounts of Islay whisky to provide a touch of smokiness. Some take things further and aim to provide a heavily peated experience.
Big Peat from Douglas Laing is one example of this pattern. It's a blended Scotch whisky that only relies on Islay distilleries. The approach creates a heavily peated dram, with a smokiness score of 90.
Then there's Compass Box, which produces The Peat Monster. This too is a rich entry and contains fire-like smokiness, along with the rich flavor of peat. The expression was refined and updated in 2019 to focus more heavily on coastal flavors and some orchard fruits. The change is enough to make the whisky blend even more popular.
Some of the Johnnie Walker products are also peated, particularly Johnnie Walker Black Label. This isn't as smoky as some of the other entries on this list, which makes it useful as an entry into the world of peaty whisky.
How Do You Drink Peaty Scotch Whisky?
On Its Own
The simplest way to enjoy peaty whisky is to drink it straight or on the rocks. Doing so allows you to experience every element of your whisky with nothing in the way.
This is fantastic for expensive or highly complex peaty whiskies, as it would be a waste to lose any of the amazing flavor tones.
With A Splash Of Water
Adding a tiny amount of water (even just a drop or two) is a surprisingly powerful approach. Doing so helps to boost the aromatic compounds on the nose of the whisky, opening up the flavors and making the spirit easier to enjoy.
When doing so, it's best to start slowly. Add a tiny amount of water, taste, then add more (if needed), taste, and so on. This works because the ideal amount of water differs depending on the whisky and your personal preferences.
Mix It With Another Spirit
If smoky whisky is too intense on its own, you can try pairing it with another spirt – particularly a non-peated whisky. Doing so helps to tone down the peatiness without drowning it out entirely.
The easiest approach is to use a 50-50 ratio of peated and non-peated Scotch whisky. This way you can still taste all the smoky notes, but they don't overwhelm the experience.
You could also start with a high ratio of non-peated to peated (like 90-10) and then adjust this as your enjoyment of peaty whisky increases. You might eventually get to the point of drinking the peaty whisky neat.
Float It On A Cocktail
Peated whisky is sometimes used as a float on top of a cocktail, like the penicillin. Doing so creates a strong aromatic hit, as the smokiness is the first thing you taste.
The other ingredients in your cocktail help to balance the drink out, preventing the peatiness from getting too overwhelming. Most such cocktails are whisky-based, often with a combination of peated and non-peated whisky. However, you'll sometimes find ones that use other spirits instead.
Use It In A Cocktail
Peaty whisky can be mixed into a cocktail too. But, don't just turn to your favorite whisky cocktail. Most of these won't work with peated whisky at all.
Instead, you need to choose cocktails that are designed for peated whisky, like these ones. You'll notice that most of these don't just rely on the whisky. They use a collection of other ingredients to help notch down the bold flavors of your drink and make it more palatable.
You could also use peated whisky in an old fashioned. This classic cocktail simply relies on whisky, a sugar cube, and angostura bitters, plus an orange peel as a garnish. The bitters and sugar slightly tone down the whisky, without compromising its flavor too much.
Are Smoky And Peaty The Same Thing?
Much of the time, the term smoky whisky is just another way to describe peaty whisky.
However, some writers and whisky connoisseurs make a distinction between the two words. In this context, smoky whiskies have a dry ash-like finish that often has charcoal notes. In contrast, peaty whiskies tend to have a moist finish instead, often with a touch of greenness or bitterness as well.
These two features aren't mutually exclusive. You'll often find peatiness and smokiness in the same product, including in many of the whiskies we've been discussing today.