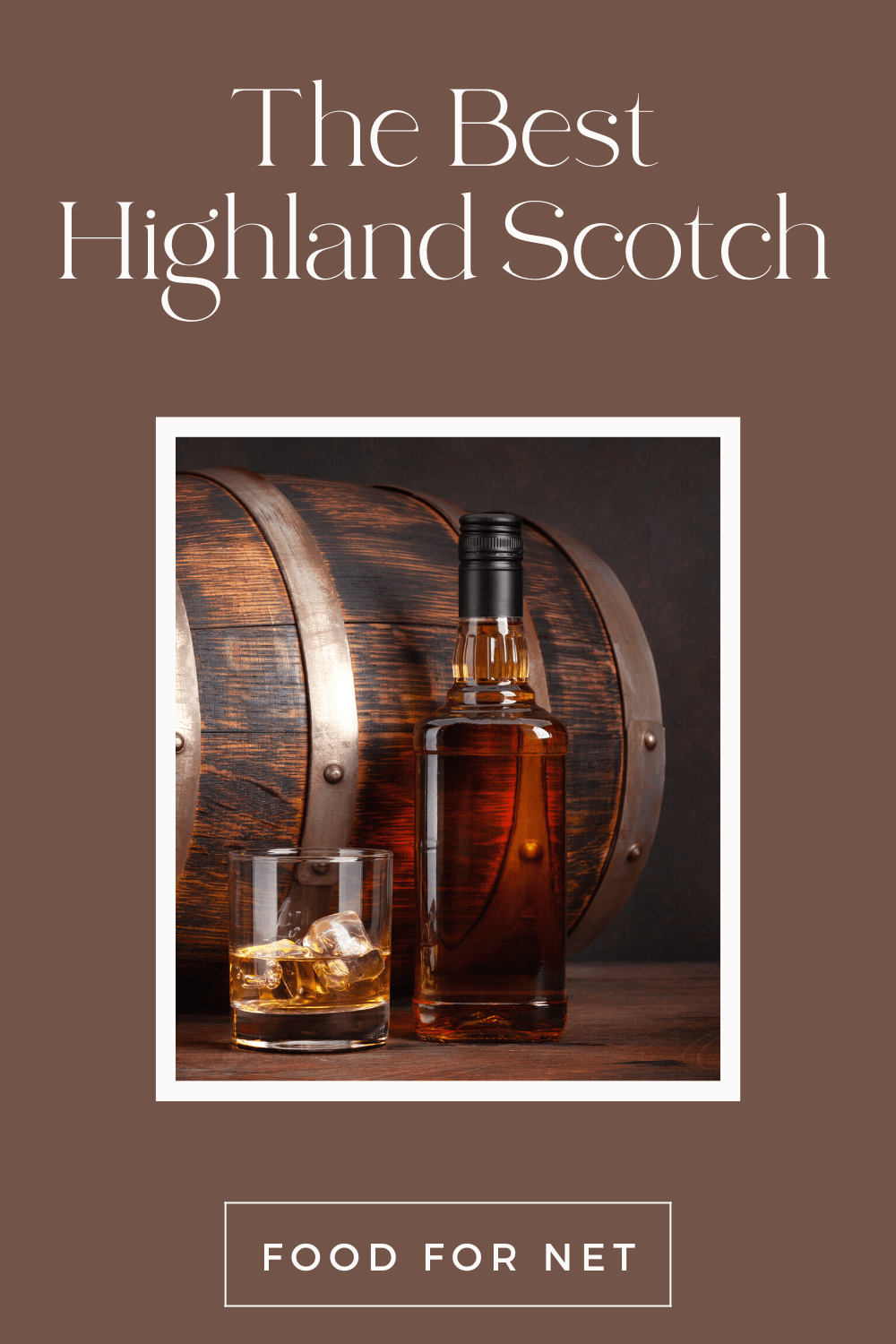 All Scotch whisky must be produced in Scotland, be aged in oak casks for 3 years or more, and have a minimum bottling ABV of 40%. Despite these requirements, Scotch whisky isn't all the same. Instead, it varies considerably depending on the distillery, the style, and the region. Today, we're looking at the best Highland Scotch distilleries and what each brings to the table.
Highland is one of five regions for Scotch whisky. The others are Lowland, Speyside, Islay, and Campbeltown. Islay is particularly famous, as it produces heavily peated whiskies, however Highland whisky has appealing features of its own.
The most notable thing is the variety. Highland is a large region that features many distilleries. As such, there are combinations of whisky flavors and characteristics. Some products are on the lighter side with subtle flavors, while others are much richer and more intense. With so many differences, it's easy to find at least a few amazing Highland Scotch whiskies for any set of preferences.
P.S. If you're not sure where to begin, why not try a Scotch of the month club? These ship out full bottles of Scotch or tasters every month, giving you a broad range of whiskies to experiment with.
Flaviar is an exceptional choice, as their subscription program provides tasters of Scotch whiskies from different regions. What better way to experience all that Scotland has to offer?
The Best Highland Scotch
Glenfiddich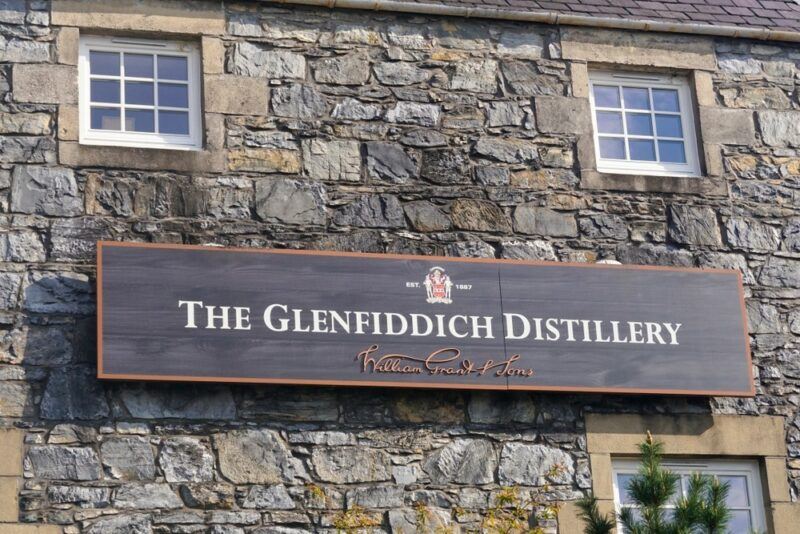 Let's begin this list with a classic. Glenfiddich is one of the most famous and best selling single malt Scotch whiskies. It has also received many awards for its products, showing that there's more than just good marketing at play.
The most famous product is the 12 Year Old Single Malt – often simply called Glenfiddich 12. This isn't the most amazing Scotch on the market, but it's a solid entry level whisky. It may even be the best single malt Scotch for new whisky drinkers. You'd also be hard pressed to find a similarly aged and priced whisky that tastes as good.
If you're looking for something more complex, you'll need to try an expression that has been aged for longer or perhaps one from Glenfiddich's Experimental Series. Glenfiddich Fire & Cane and Glenfiddich 15 are powerful examples and aren't badly priced either.
Some readers may be wondering why Glenfiddich is in this list at all, as it's normally classified as a Speyside whisky. The reason is simple – Speyside is a subregion of Highland. This means that all Speyside whiskies are actually Highland whiskies too. Some are even marketed as such.
Glenmorangie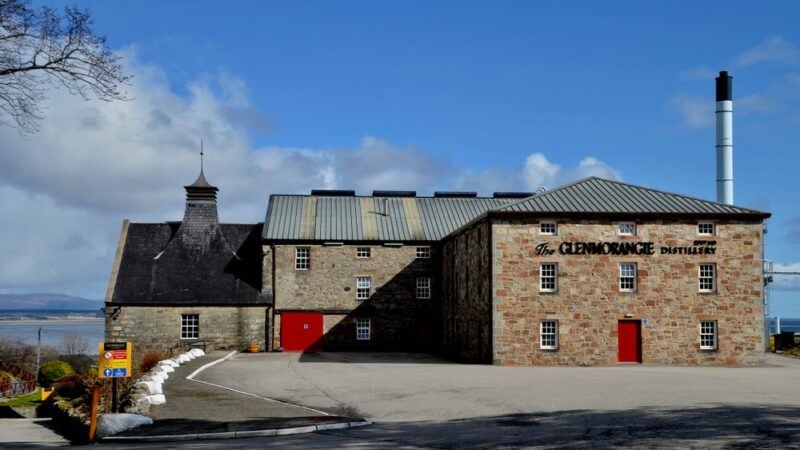 Glenmorangie has been in the business of single malt whisky since 1843. As such, the distillery has plenty of experience and knows how to make the best possible whisky. It also produces some of the best selling single malt whisky in the country, which is an impressive feat.
That's not all, Glenmorangie also produces around 10 million bottles of whisky each and every year. Many other distilleries don't even come close. The distillery is also famous for having the tallest whisky stills anywhere in Scotland.
The Glenmorangie Original 10 Years Old is one of their core expressions. It's a golden colored whisky with a basic but surprisingly elegant nose and fruity citrus flavors. The expression is also very light on peat, with barely any smoky notes at all. This is an excellent entry level whisky that continues to be popular.
Of course, this is just one expression in an extensive range. Glenmorangie has a variety of others in their core selection, plus some prestige expressions and limited editions.
They even get all the way up there with the Sonoma-Cutrer Reserve 25 Year Old that is priced at £1,900 on the Glenmorangie site (it comes in at around $3,500 USD). It's hard to get more impressive than that.
The GlenDronach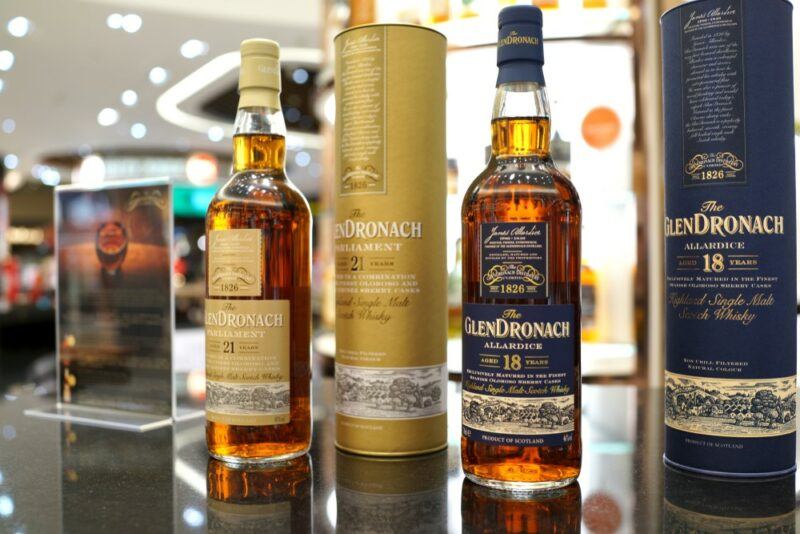 The GlenDronach is one of the oldest distilleries in Scotland, as it was established in 1826 and is still going strong today. That's exceptional and shows that the company has a long history of producing high quality products.
Their Original 12 Year is perhaps their most famous expression. This whisky has been aged for 12 years, using both Pedro Ximenez and Oloroso ex-sherry casks. This approach impacts a distinct sherry flavor that nicely complements the whisky.
The 12 Year version also stands out due to the flavor for price ratio. You get a decent and well balanced Scotch whisky without breaking the bank – a feature that's often much appreciated. Some reviewers even prefer this expression over more expensive products from other distilleries.
Of course, their more aged expressions are even more impressive, like the GlenDronach Parliament 21 Year, which has a flavor profile that you'll never forget.
Oban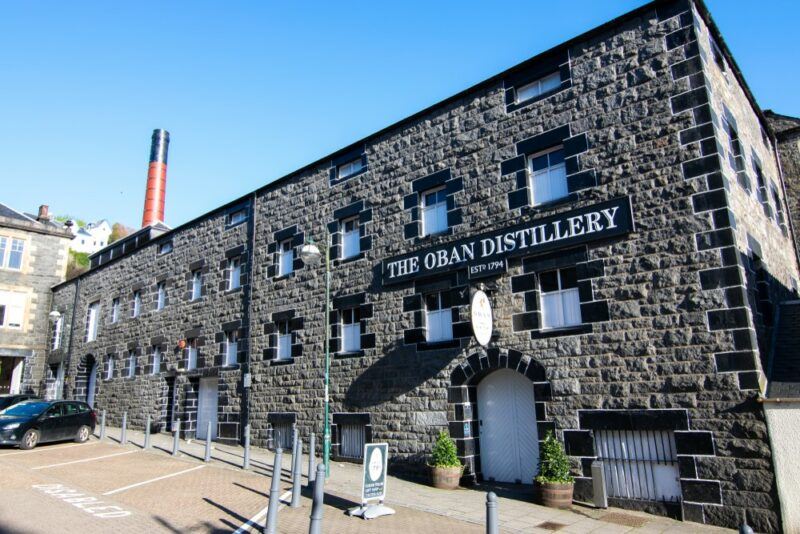 Oban is unusual, as it is a Highland scotch distillery that produces distinctly smoky whisky (Islay is much more famous for producing smoky and peaty whiskies). The distillery has an incredible history too, as it was established back in 1794, making it more well-established than even The GlenDronach.
Oban also has a strong focus on its heritage, sticking to the same processes that they've followed for generations. It's also one of Scotland's smallest distilleries, partly because they haven't expanded or moved location.
The Oban 14 Year Old is perfect for anyone just beginning with smoky whisky, as you get the classic flavor tones without them being too overwhelming. This is also a reasonably priced entry level whisky that won't disappoint, as long as you keep your expectations reasonable.
Glenfarclas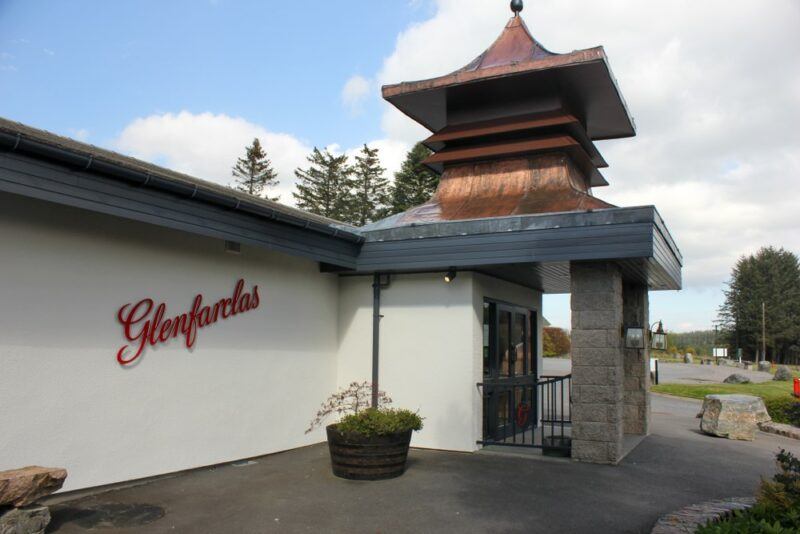 Glenfarclas is another famous whisky company. They've now been family owned for five generations and age their whisky in ex-sherry casks. The distillery boasts six stills, although many years only four of these are used, with the last two kept as a reserve.
The Glenfarclas aged range features single malt Scotch whisky ranging from 10 years to 40 years of age. The Glenfarclas 12 Year Old is a particularly good entry in this range, with subtle smoky and oak tones, plus dates and walnut on the palate. Sherry flavors are notable in these expressions too, more so than in whiskies from many other distilleries.
There's also a family cask range that focuses on essential and unique whisky expressions from specific years including 1969, 1983, and 2000. These family cask expressions are known for offering intense, sometimes slightly overwhelming, sherry flavors.
Just like Glenfiddich, Glenfarclas is often promoted as a Speyside whisky rather than a Highlands one. But, because Speyside is in the Highlands region, Glenfarclas whisky falls into both categories.
The Macallan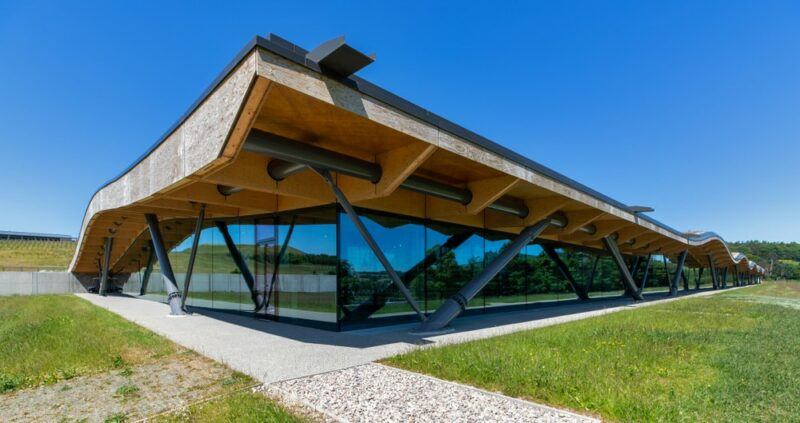 We can't forget The Macallan, as this whisky distillery is incredibly famous. It also has a long history, as it was established back in 1824 and has maintained a focus on quality ever since.
In fact, The Macallan is famous for producing high quality single malts. Their ability to do so consistently is almost unmatched, so you know that you're always getting an amazing product, regardless of the expression you choose.
The biggest catch is the price tag, as some of The Macallan expressions can be incredibly expensive – like more than $6,000 for a bottle of The Macallan 30 Year Old.
Thankfully, The Macallan whiskies aren't all overwhelming. There are some more affordable expressions, including the Macallan 12 Year Old Double Flask. This will still set you back more than many other similarly aged whiskies, but the expression is well worth the extra cost.
Aberfeldy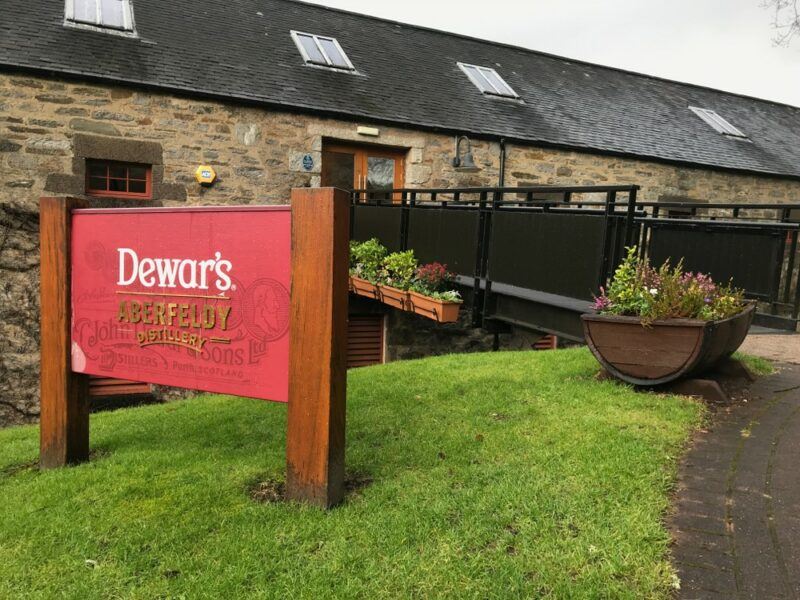 Finally, we get to Aberfeldy. This distillery is famous for producing sweet honeyed whisky, a flavor profile that comes from the company's use of malted barley and extended fermentation.
There's also an interesting red wine cask collection, where the whisky has been aged in ex-red wine casks. This approach imparts extra complexity and flavor tones that work perfectly with the honey notes in the whisky.
Aberfeldy keeps peatiness to a minimum, which creates a fairly fruity and gentle whisky that's easy to drink. Nevertheless, there's some complexity that makes this a very enjoyable dram.
The Aberfeldy 12 Year is an excellent starting point for beginners, but whisky connoisseurs sometimes find that there isn't enough complexity and the whisky can feel almost watered down. The older expressions get past some of these complaints, offering more complexity, some heat, and extra flavor notes.
Aberfeldy whisky is also a key component of Scotch blends from Dewar's. This may be why the distillery hasn't made as much of a name for itself as many other Highland entries. Still, the single malts can be amazing if they match your preferences.
What Do You Mix With Scotch Whisky?
Scotch can be easily enjoyed on its own, with a simple mixer, or in a complex cocktail. If you're focusing on expensive and nuanced Scotch, then it's best to serve the spirit on its own or with just a little water. But, many bottom and middle shelf whiskies work well with mixers.
Scotch and soda is the classic combination here. While the soda doesn't add any flavor, it helps to open up the Scotch and make it more enjoyable.
Ginger ale is another famous mixer to try. It provides a combination of sweetness and spice that always goes well with whisky. Just make sure that your ginger ale isn't overly sweet.
Grapefruit soda is a surprisingly good mixer too. The sweetness helps to offset the richness of the Scotch, giving you a well-rounded drink. This approach works best with Highland whisky, as these expressions tend to be fruitier than those from other parts of the country.
For something more nuanced, why not make a Scotch old fashioned? This classic cocktail combines a sugar cube with angostura bitters and whisky. The sugar and bitters reduce some of the whisky's intensity without burying any of its flavor notes.
You can also skip the sugar cube and make this cocktail with simple syrup, bitters, and Scotch whisky. While purists would claim that doing so ruins the drink, most people won't even be able to taste the difference.